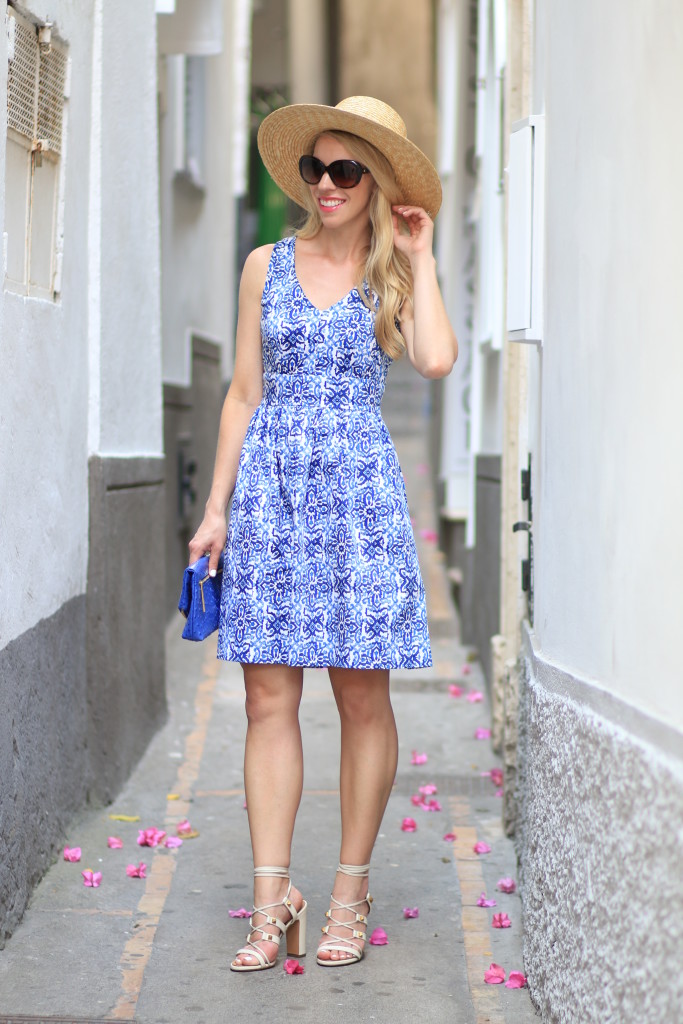 Hi everyone! I'm continuing this week's recap of our trip to Capri and wearing the prettiest Italian-inspired patterned sundress from the recent Milly for Kohls collection. It is very reminiscent of the dreamy Dolce & Gabbana Blue Majolica collection, but with a much more affordable price tag! Blue Majolica refers to a traditional ceramic pottery made in Italy that is hand-painted with bright, whimsical patterns–you'll find it everywhere in Capri and the surrounding Mediterranean area.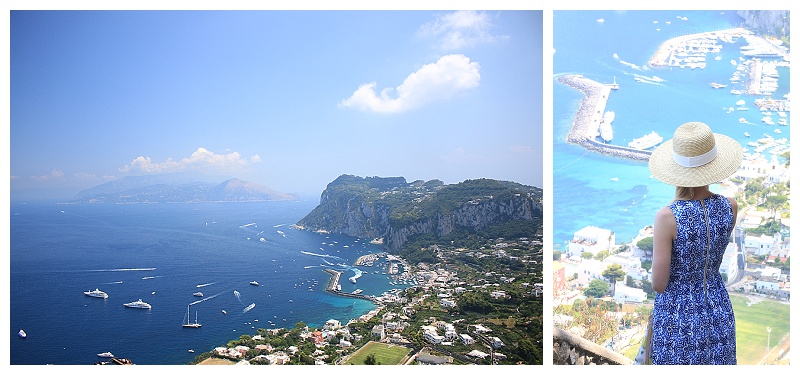 We decided the best way to see the entire island while having the leisure to take our time would be to rent a scooter, so we picked one up and zipped around for the day. We stopped at a pull-off on the narrow, winding road and had to hike up a long flight of stairs, but luckily, we were rewarded with this breathtaking panoramic view of the island when we reached the top–I love all of the shades of blue in the water! Side note: I did not wear the heels in the rest of these photos for this portion of the day–definitely made sure to bring along comfy sandals!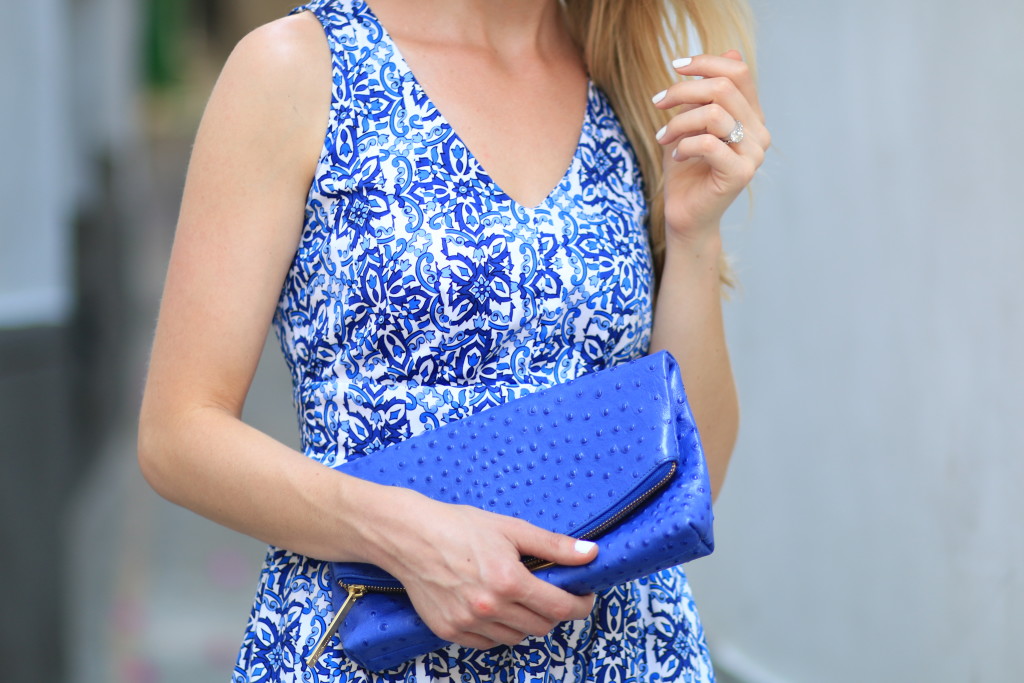 To invoke the color of the sea and complement the pattern of this dress, I carried my favorite cobalt blue clutch.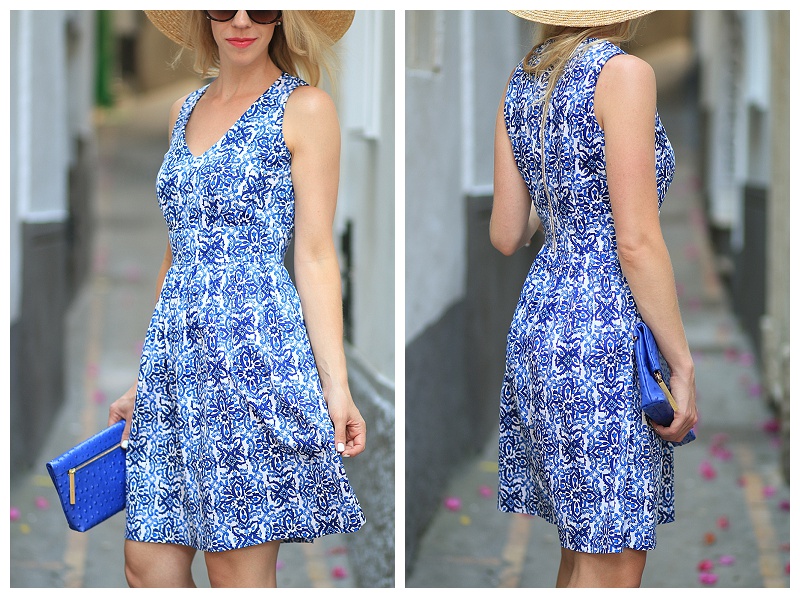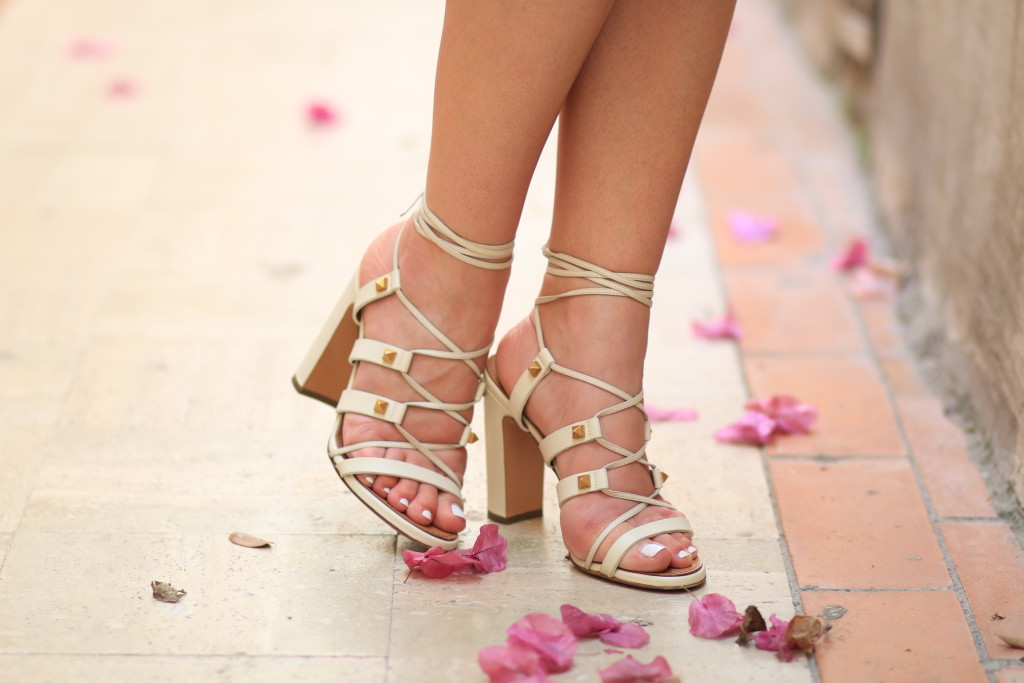 Each season, I believe in investing in a few pairs of statement shoes I know I will wear often, and these lace-up gladiator sandals have been my favorite pair by far for dressing up countless summer outfits.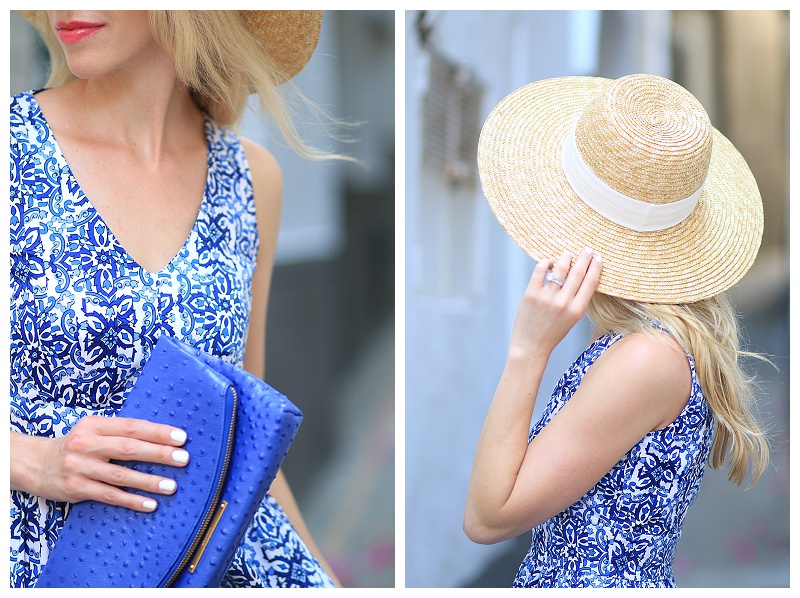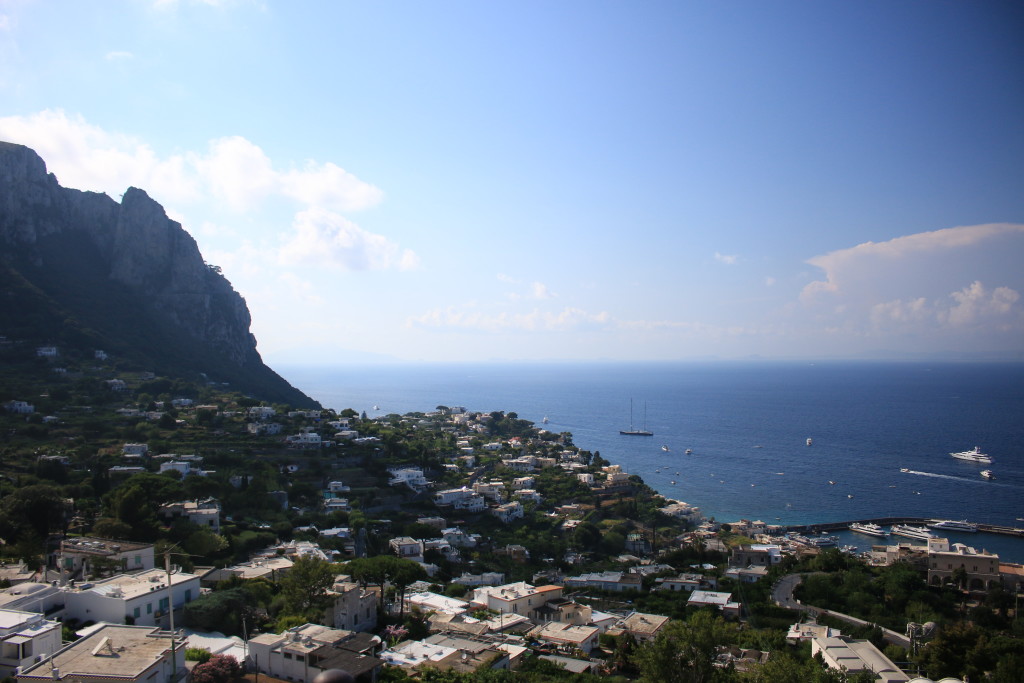 Before we returned our scooter, we made a final stop in the shopping district of Capri and discovered another overlook with an amazing view. As you can probably tell, the town literally runs right into the water, and there are only a few 'beaches' on the island: and be prepared to camp out on rocky boulders, not sand! Even though I would have loved to go for a swim, we decided to skip it this time since it is peak tourist season and these tiny areas were absolutely packed.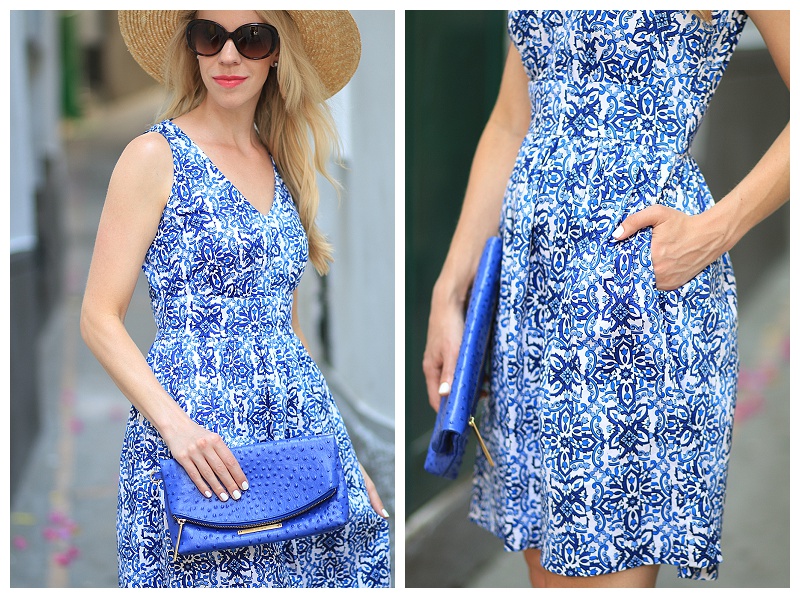 I love a dress with pockets–definitely a genius detail in my opinion! Stay tuned for tomorrow's post, where I will be sharing my top ten must-haves for any island vacation!
Linking with Walking in Memphis in High Heels & The Fashion Canvas