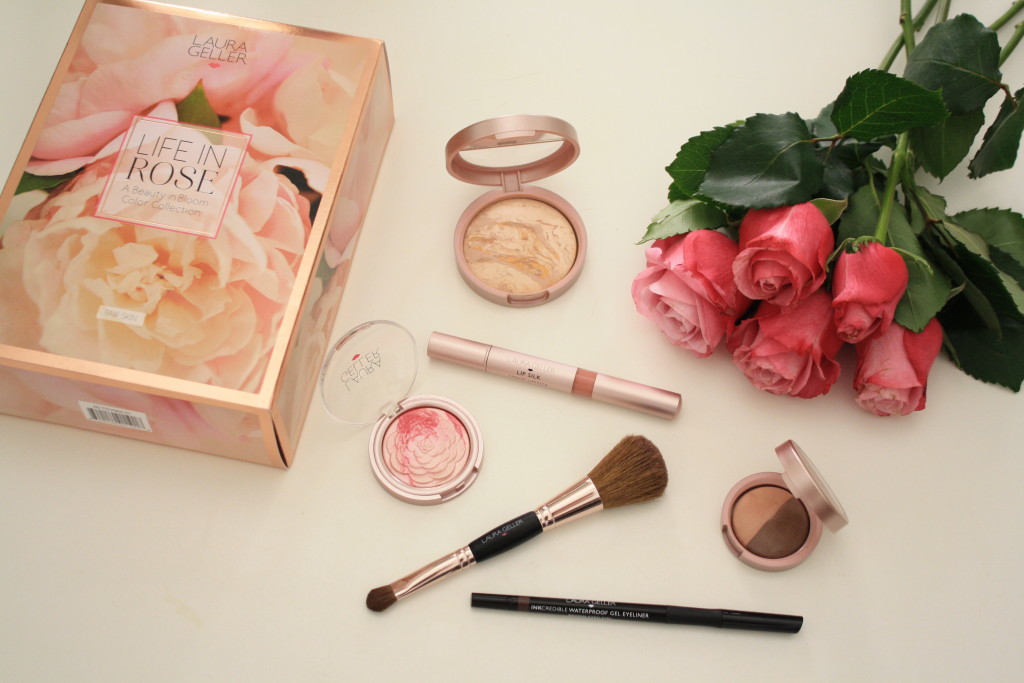 Happy Wednesday! If you missed yesterday's travel post under my 'La Dolce Vita' page, make sure to check it out here. My travel posts can easily be missed since they don't appear on the home page, but luckily, there are two easy ways to sign up so you'll never miss a post!
subscribe to the blog in the box at the top right of the home page to receive links to new posts directly in your inbox
follow me on Blog Lovin' by clicking the heart button on the top right hand side of my page (under subscribe box)
Today I thought I would do another beauty review because I was so excited to try 'Life in Rose', a new makeup collection from Laura Geller designed to give all skin tones a fresh, natural look. Geller is famous for her products that use 'baked technology,' in which each item starts as a cream before being baked on terracotta tiles for 24 hours and hand-finished by Italian artisans. Sounds dreamy, right? This innovative process results in products which apply like powder yet still have a creamy feel. This was my first time trying the baked technology formula and I couldn't wait to share my thoughts with all of you. Here's the breakdown of each piece (six total) in the collection, from start to finish of application.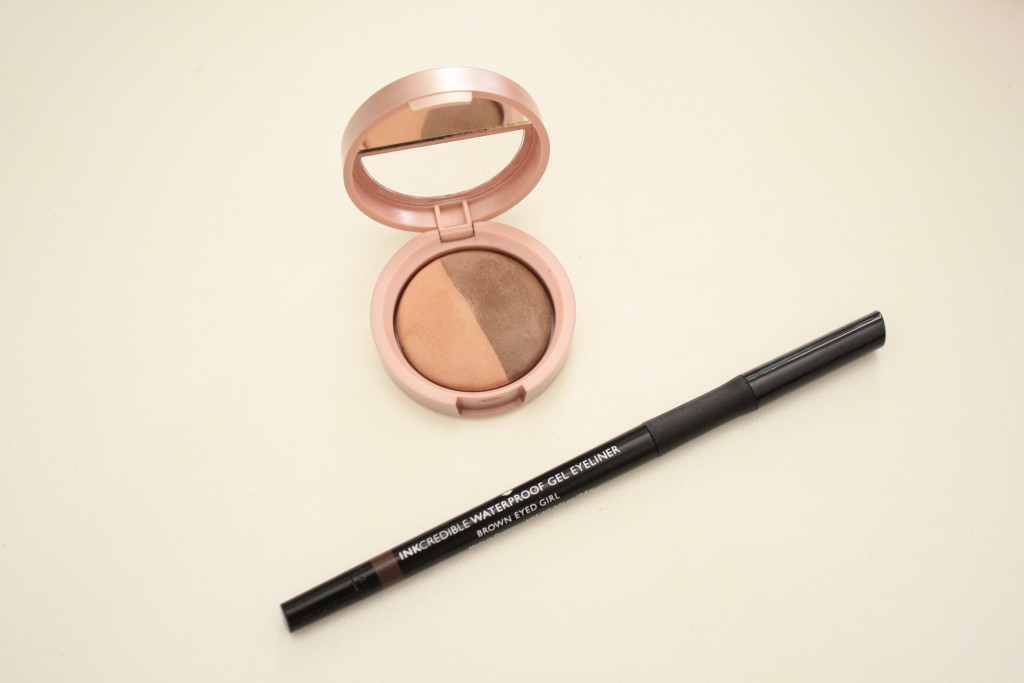 Baked Eyeshadow Duo in 'Petal/Earth' (peachy pink/brown) & INKcredible Waterproof Gel Eyeliner in 'Brown Eyed Girl' (deep brown)
This eyeshadow palette is very neutral, almost verging on the browner side of shadows than I normally tend to use. However, I do like to wear it when I want a very natural look. I used the eyeshadow brush included with the kit to apply both shades, then reached for a few of my favorite Bare Minerals shadow brushes (shown below) for further precision: the tapered shadow brush was used with the brown shadow to add more depth in the corner of my eyelid and the blending brush finished the entire look. The eyeliner was easy to apply and lasted all day with no transfer, even through a sweaty run in the park! There is a subtle amount of glitter in the eyeliner, which I didn't notice until I used makeup remover that night.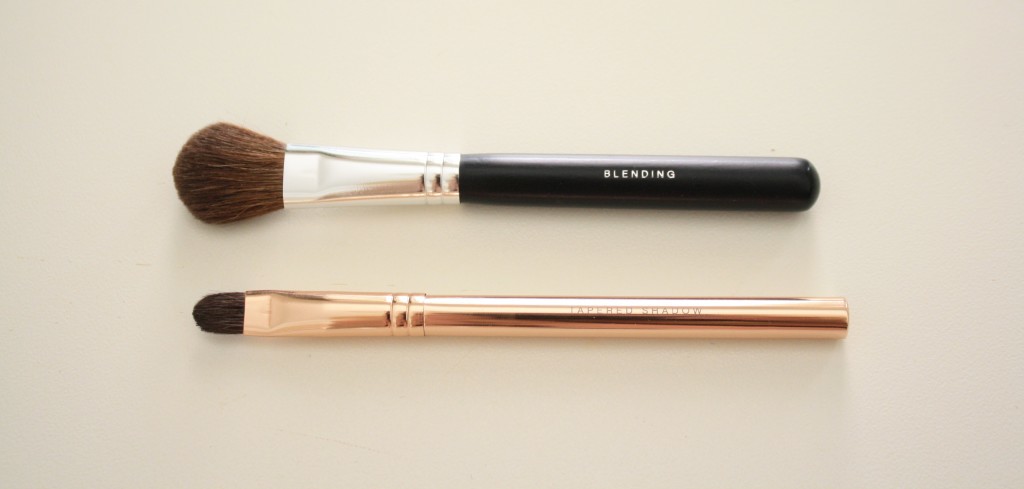 Shop the eyeshadow brushes I used here: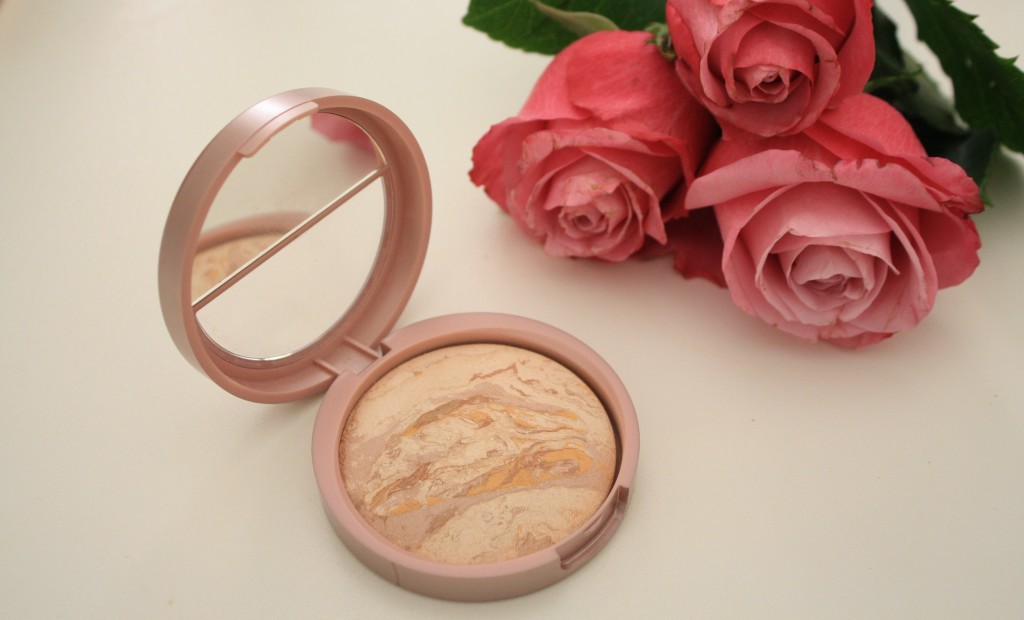 Baked Balance 'n Brighten Color Correcting foundation (shown in 'Fair')
With it's swirly pattern of skin-tone hues, the look of this product itself was intriguing to me. I have used a few of my Bare Minerals foundation brushes (here and here) to apply since the kit did not come with a brush, and both have worked well. The only drawback I found is that you have to build a lot if you want to cover redness or spots on the face because the powder is pretty sheer. I think this will be perfect for spring and summer, when I tend to use lighter foundation.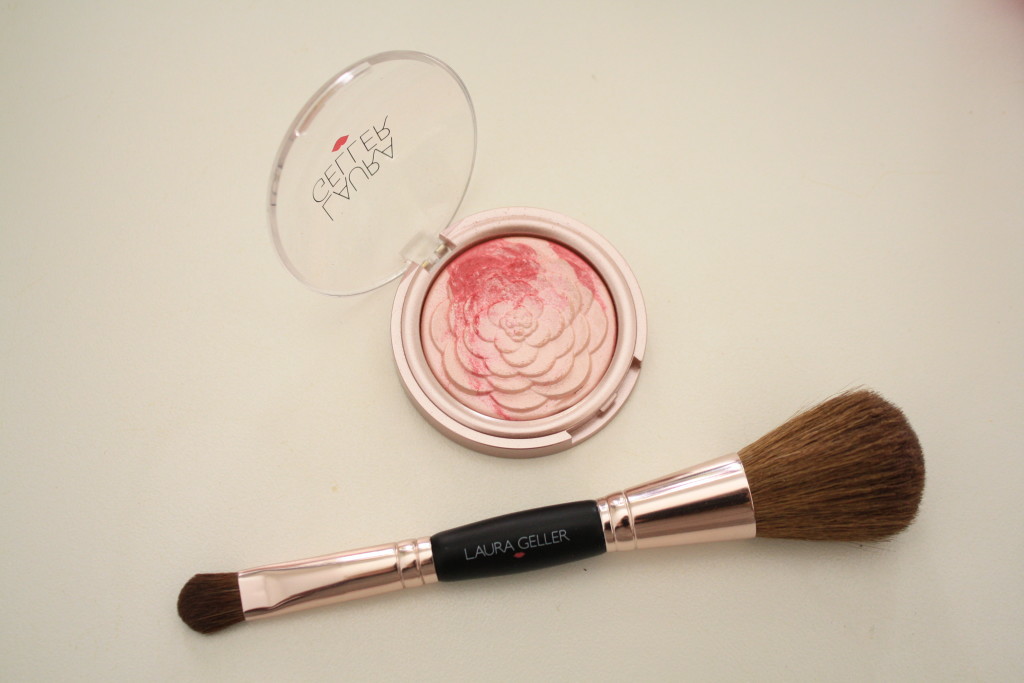 Baked Gelato Flower Blush in 'Pink Rose' (rosy pink)
I have to be honest: this beautiful little blush is practically what sold me on this entire collection because I just couldn't resist the adorable flower shape and the pink color is right up my alley! The blush brush worked well and I found that a little of this goes a long way, so it should last a long time. The lighter pink color adds subtle shimmer and is great for highlighting under the eyes and at the tops of cheekbones.

Lip Silk Liquid Lipstick in 'French Kiss' (pinky mauve)
Although this is described as being a 'rosy' pink shade, I think it's a little misleading in the tube and on skin and I would actually call it a 'terracotta' color since it has more of an orange tone than pink. The formula was great at first, but it doesn't reapply as well–mine settled into the cracks of my lips a bit once it dried, making it difficult to go back on as smoothly as the first application. This is my least favorite item from the collection, but I think it's probably just because this isn't my favorite lipcolor choice and liquid lipsticks don't work as well for me.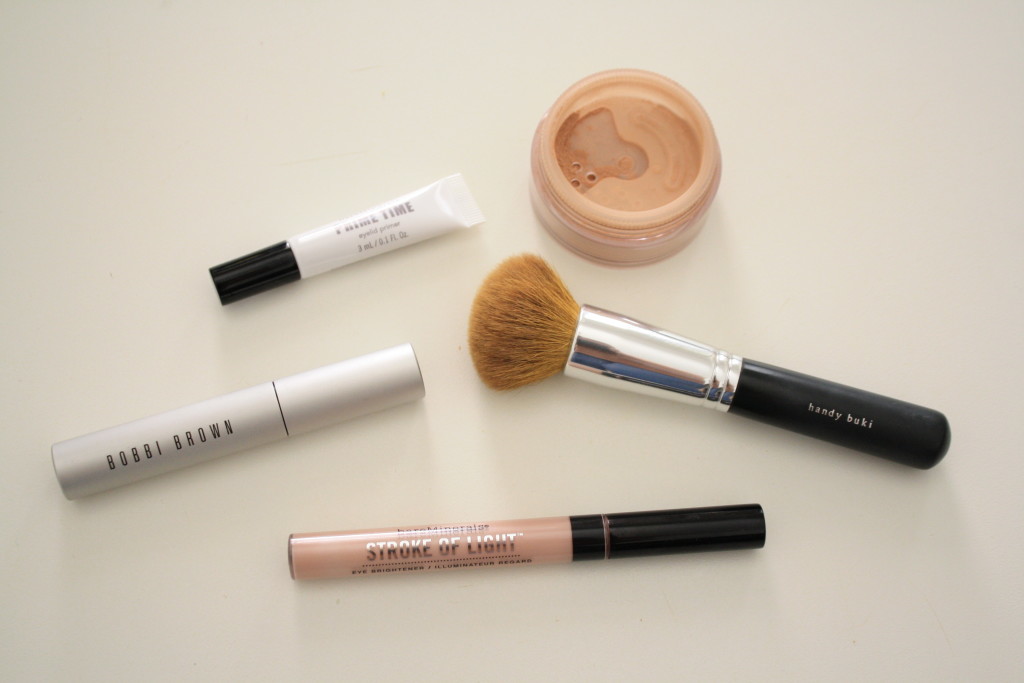 Although this kit is fabulous, it doesn't include the basics for makeup application, so I thought I'd also share everything else I used in addition to the collection makeup to achieve my final look.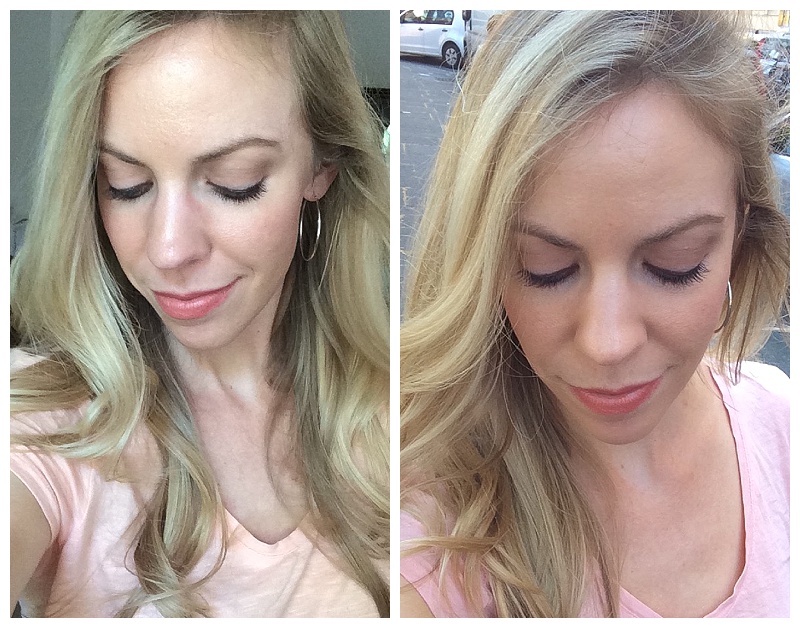 These photos show the complete look several hours after application, taken in natural light both inside and outside.
Pros:
beautiful pink blush can double as a highlighter and works for all skin tones
foundation provides smooth, natural coverage
eyeliner lasts all day without transfer
Cons:
sheer coverage for foundation may not work well for everyone (have to use more product to cover skin redness and imperfections)
eyeshadow and lip colors do not work as well for some fair skin tones or those with cool complexions
lack of foundation brush in collection
Overall, I recommend this set to anyone seeking a fresh, natural makeup look for spring in neutral colors, especially if you have a warmer complexion. My top picks are the baked foundation, gelato blush, and gel eyeliner. The kit is offered in five different skin tone options and can be purchased from QVC.com.
Wow, that was a long post! Thanks for hanging in there and I hope all you other beauty lovers found this helpful!
Linking with The Pleated Poppy & Because Shanna Said So