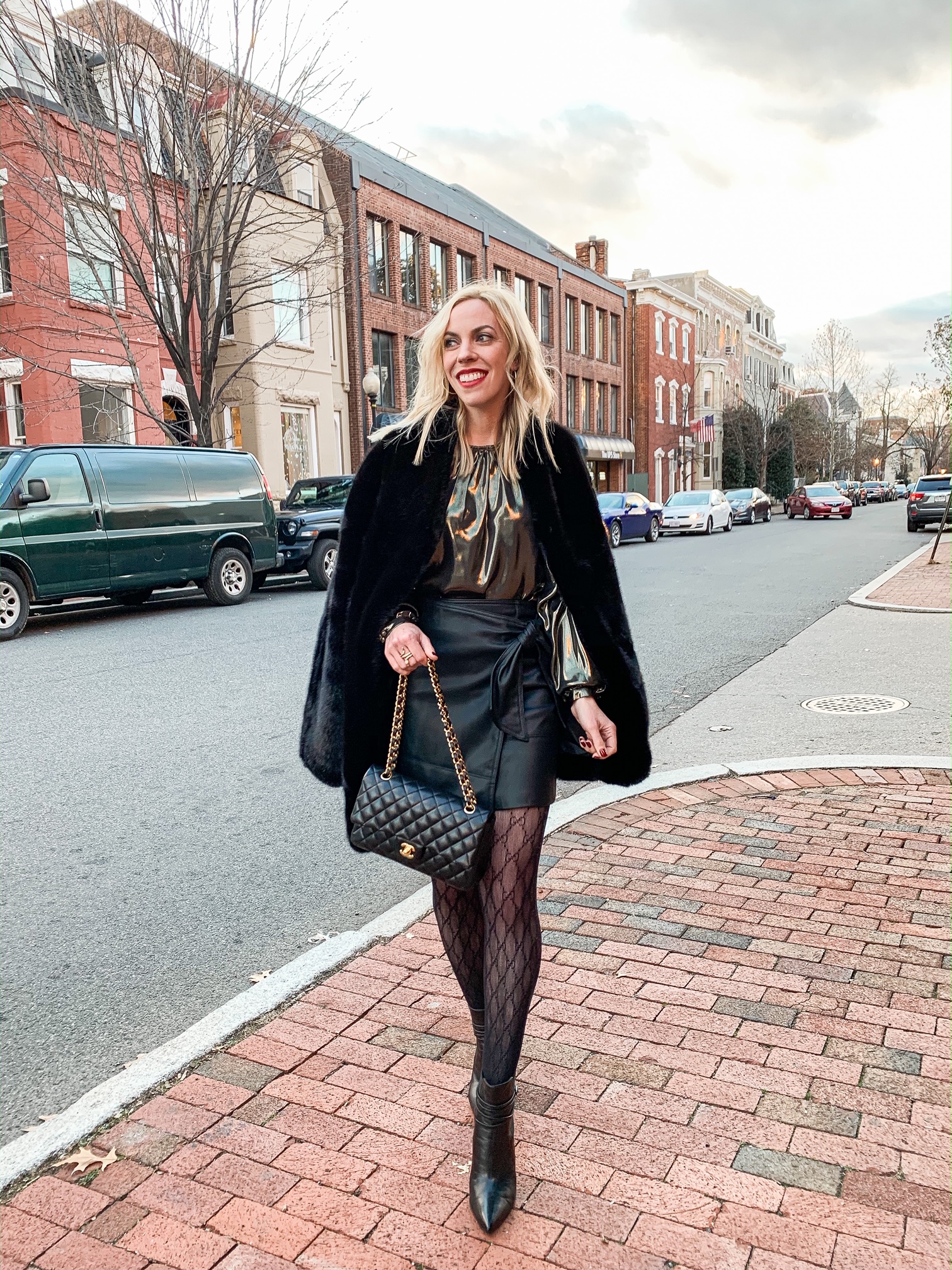 Happy New Year! So excited to share my first post of 2020 with you guys! As much as I love the holiday season, it feels good to be getting back into a normal routine. That said, since I haven't finalized my blog schedule for January, I thought I'd share a fun, informal post today about our mini getaway to Georgetown for NYE. It was a quick trip—I drove up to D.C. the morning of NYE to meet my husband since he worked half the day, and then we came back home together the next day. Lila stayed at our house with her Nonni (my mom).
Shop the Look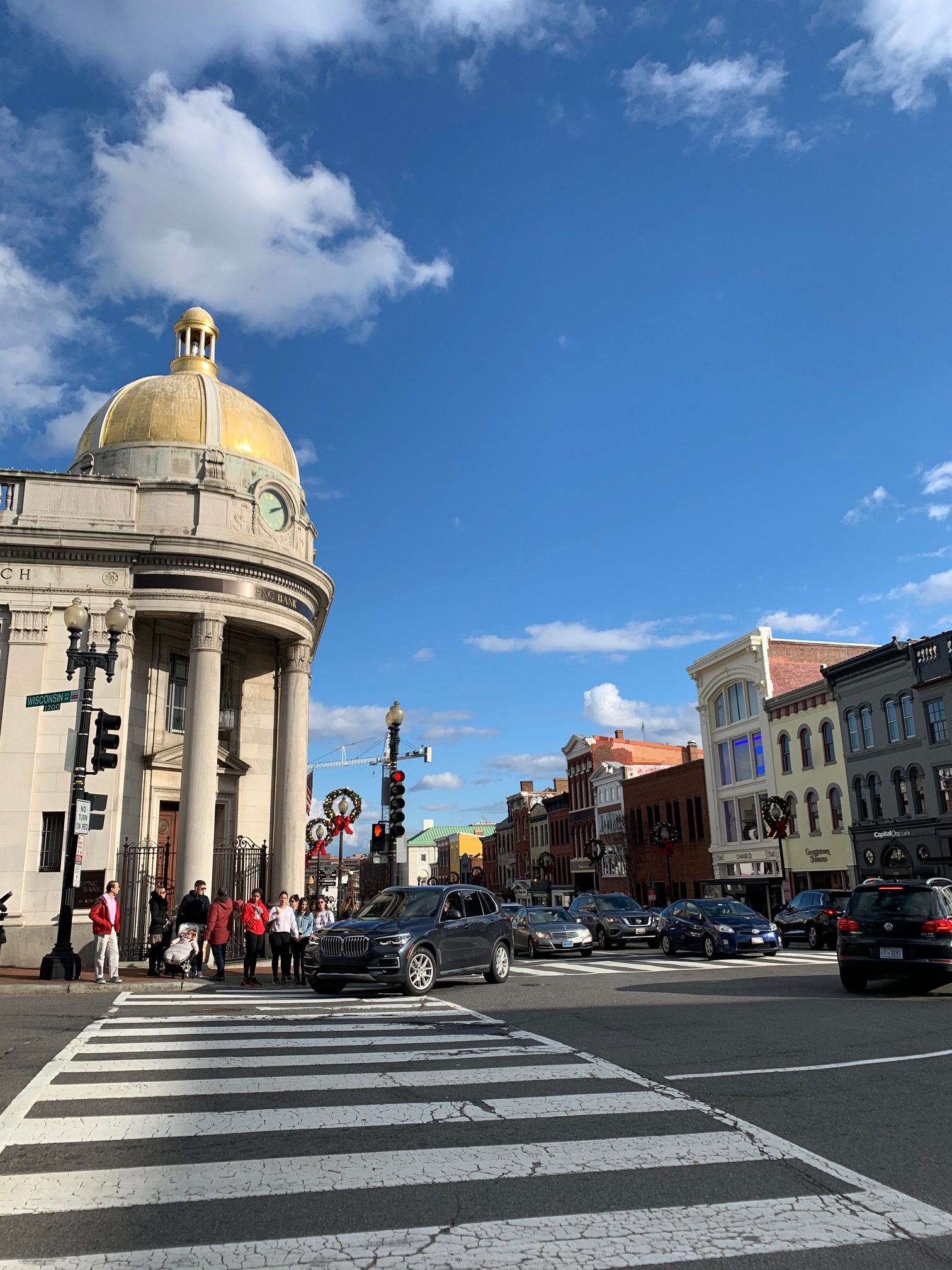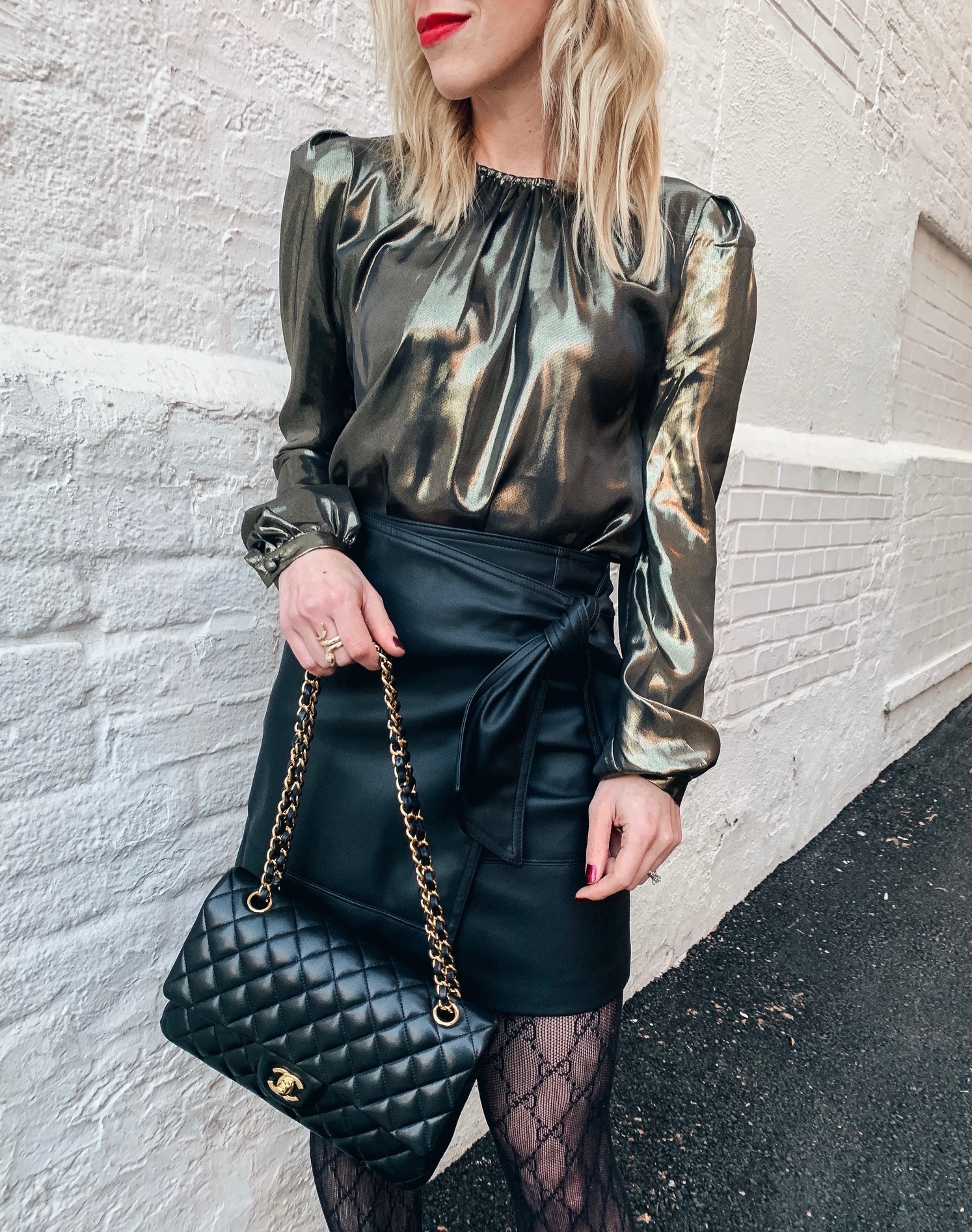 My husband surprised me with an itinerary for drinks and dinner on New Year's Eve in my Christmas stocking and I was super excited to use that as an excuse to get glam for our night out.  This metallic top is by one of my favorite budget-friendly brands and under $100—I love the gold shimmer.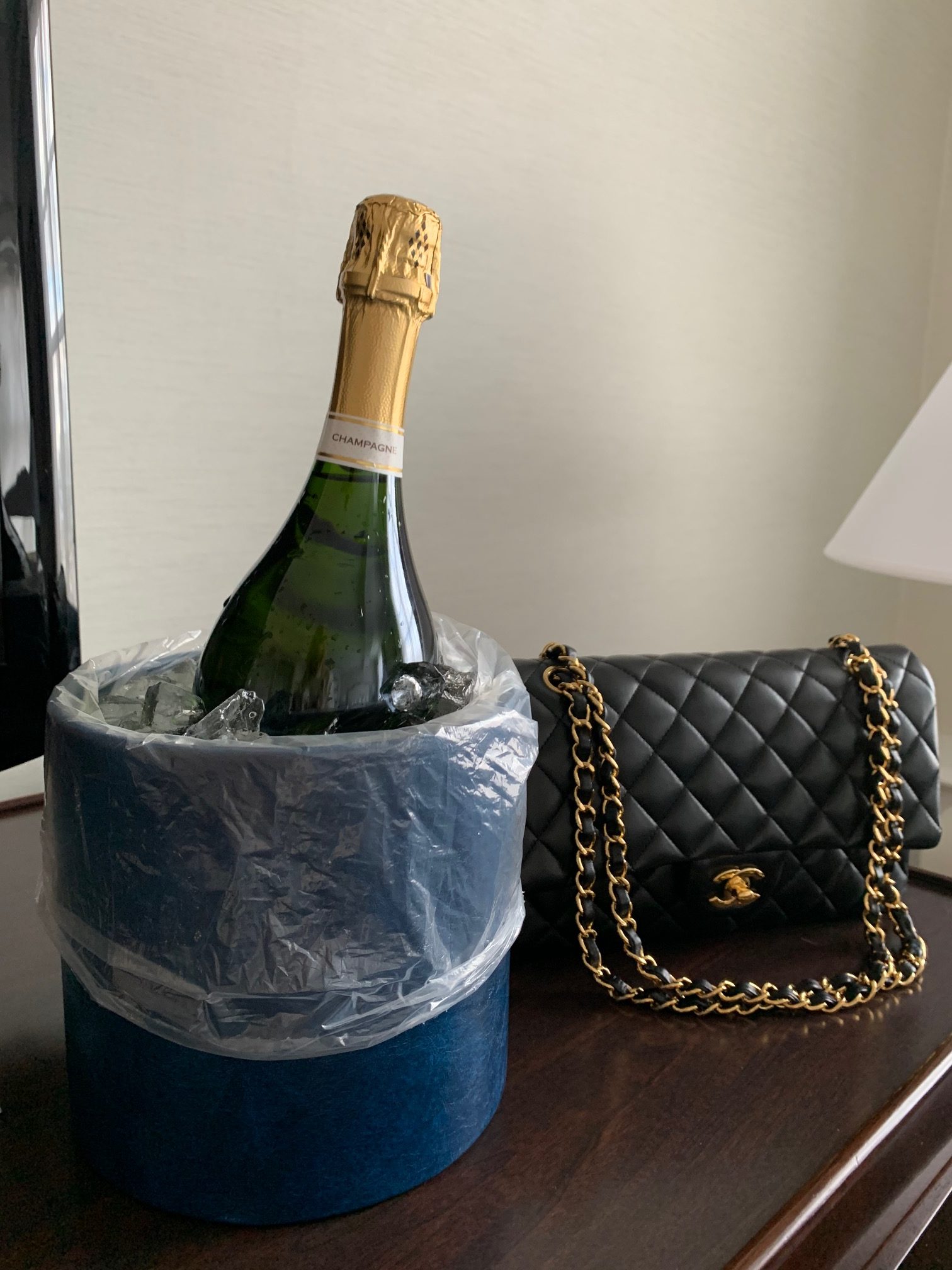 Like the high rollers we are, we brought our own bottle of champagne (haha) and chilled it in the room for later while we went out!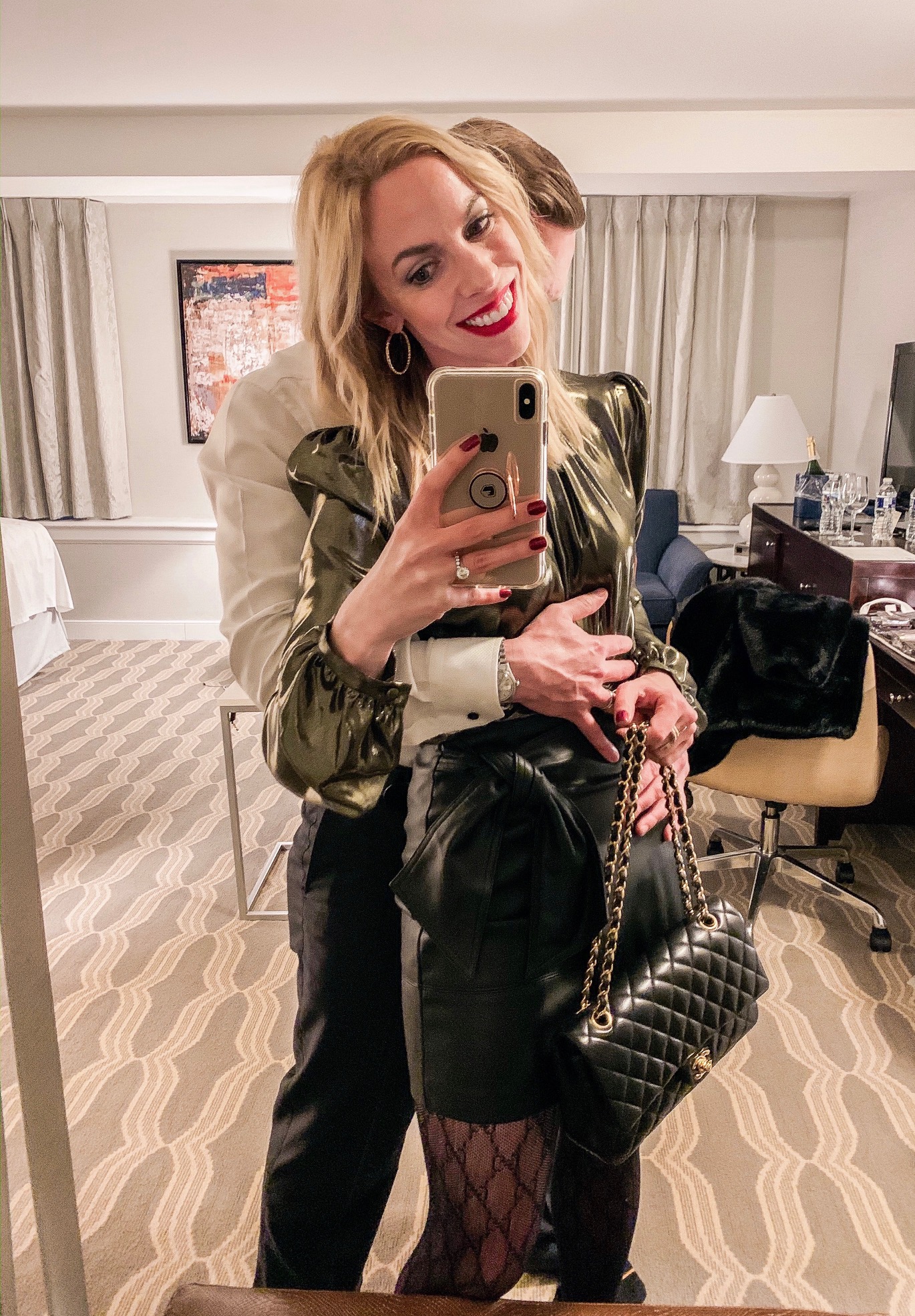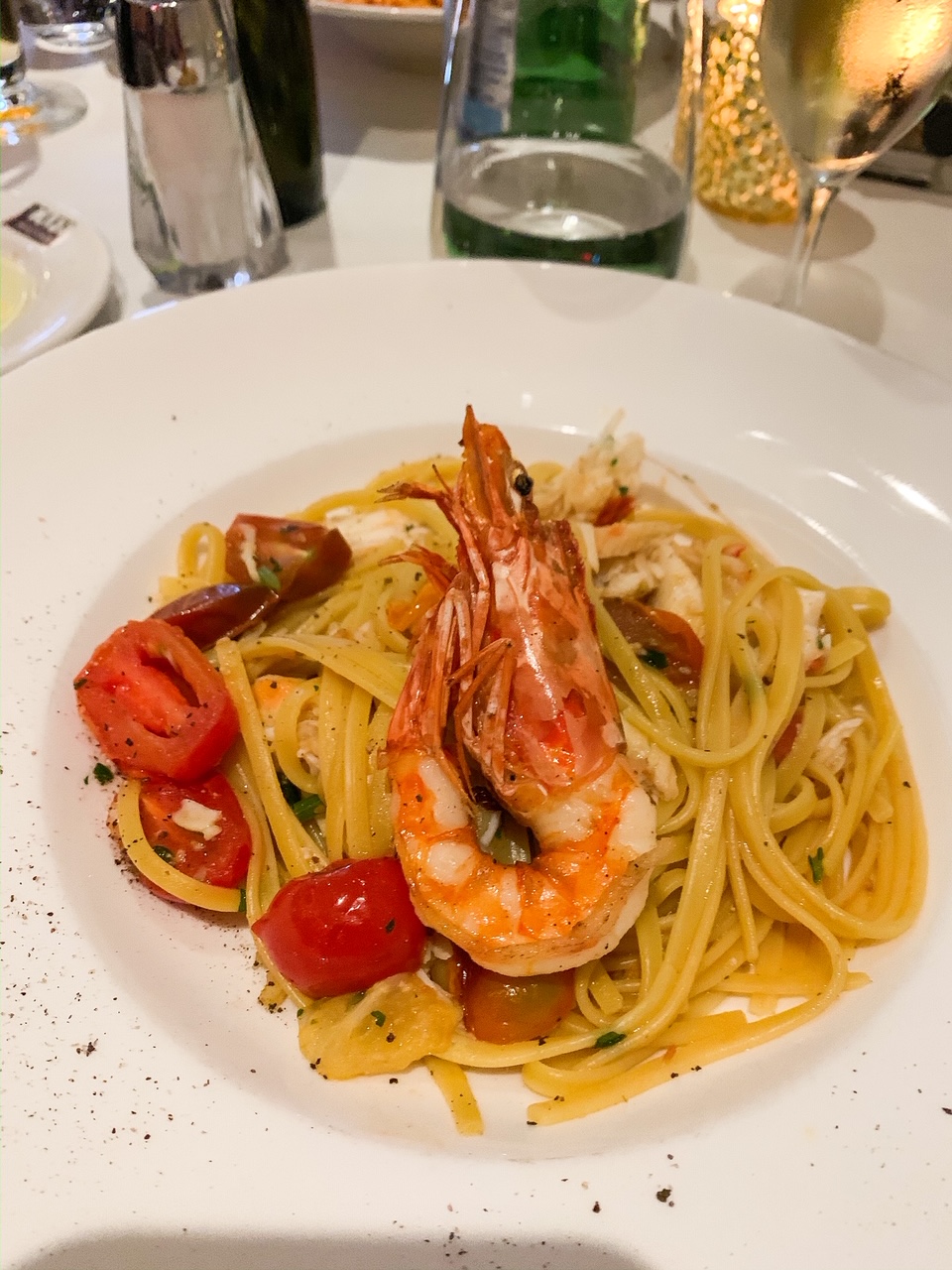 Dinner reservations were at Café Milano, which was right around the corner from our hotel in Georgetown. We enjoyed fresh pasta while reminiscing about good times in Italy.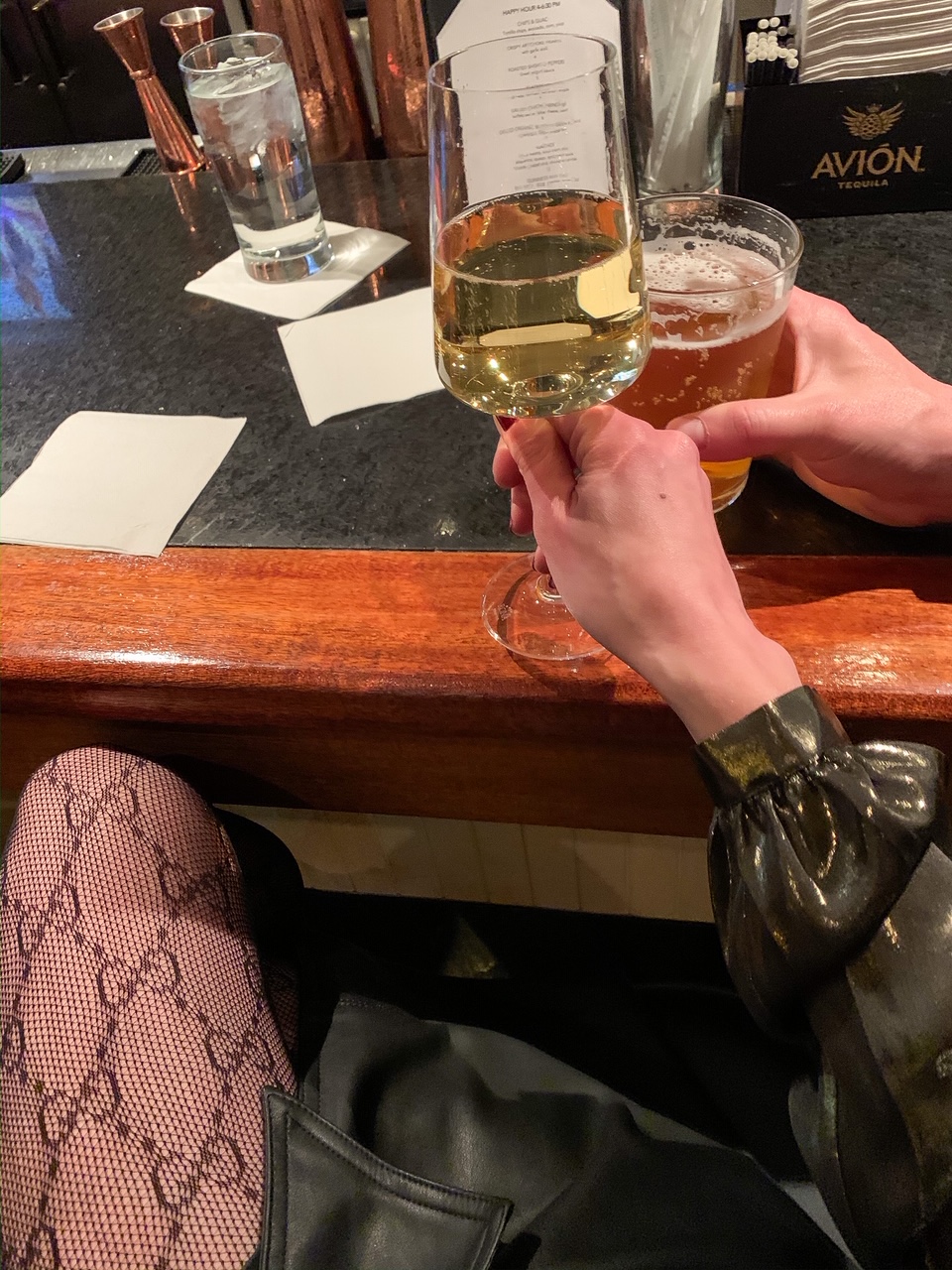 After dinner, we came back to the hotel bar and had a few more drinks. Somehow, me managed to stay up till the ball dropped at midnight, although I'm still shocked we both made it!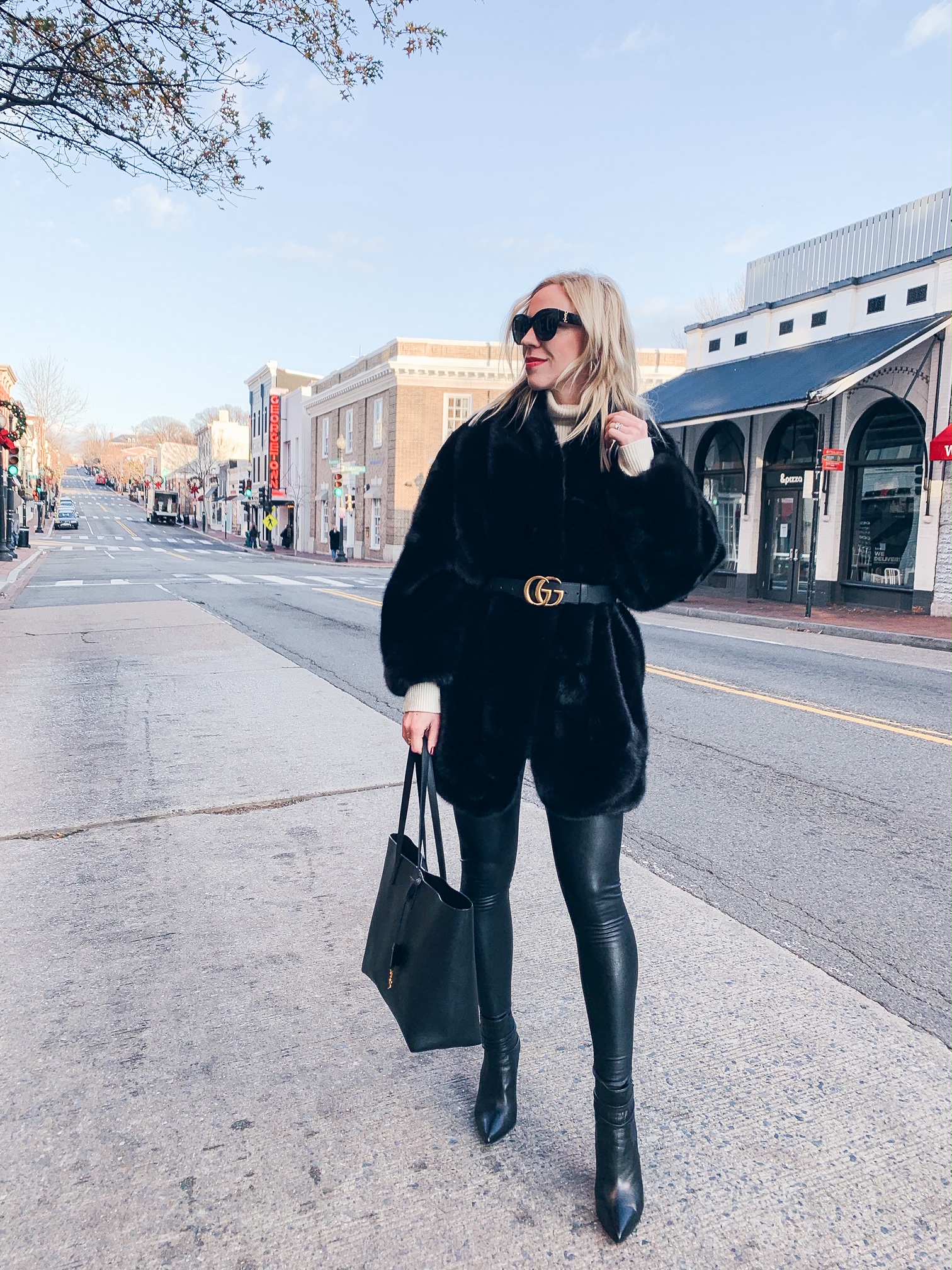 This is the outfit I threw on before we went home the next morning. I just got this faux fur coat and it's the most realistic I've ever seen, plus it's so soft and warm. I also just bought the faux leather leggings from this brand after hearing so many good things and have been wearing them nonstop (honestly, I think they may be replacing my favorite Spanx!)
Shop the Look