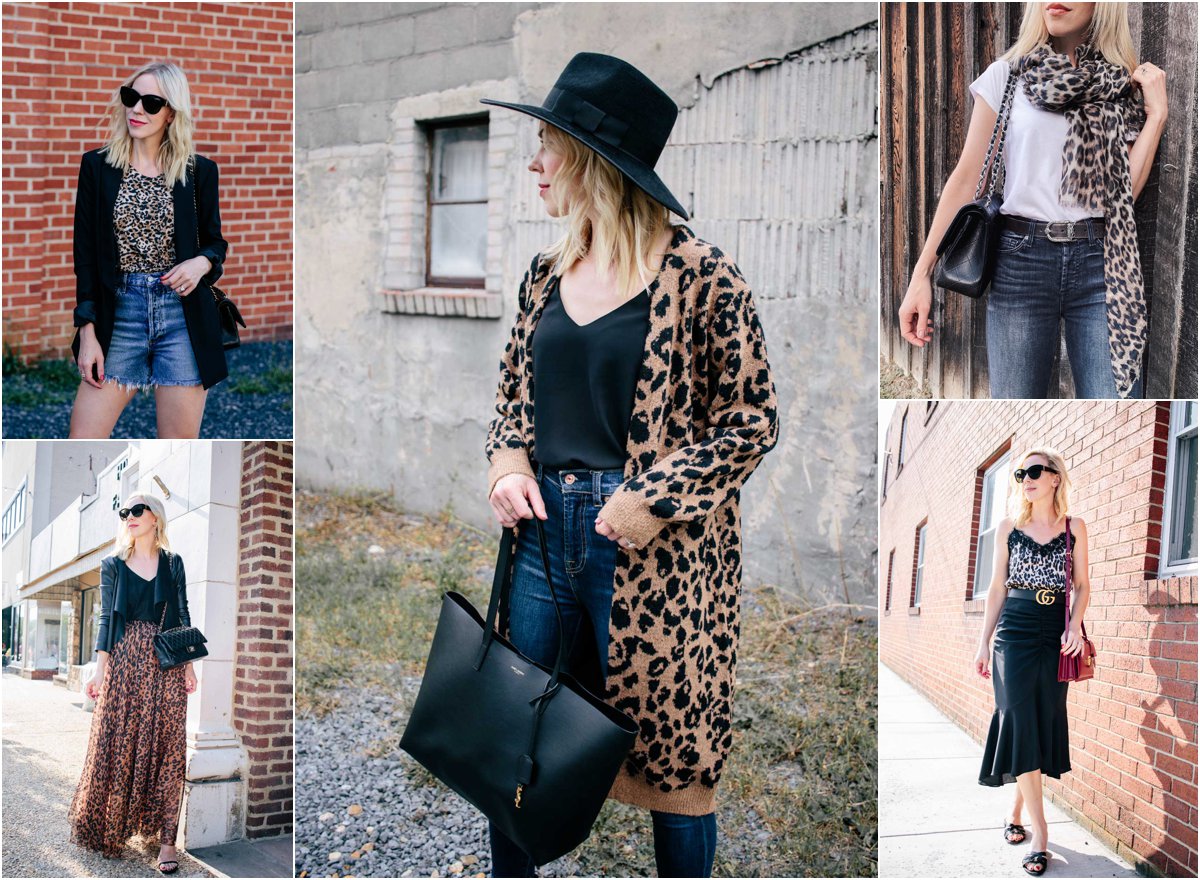 While it may seem like old news, leopard is all over the fashion world for fall. This season we're seeing it in new ways, though: cozy cardigans, printed tees, and flowing skirts are a popular spin on the old favorite. Take a walk on the wide side with a few fresh ways to wear the beloved animal print this fall.
---
Flowing Skirt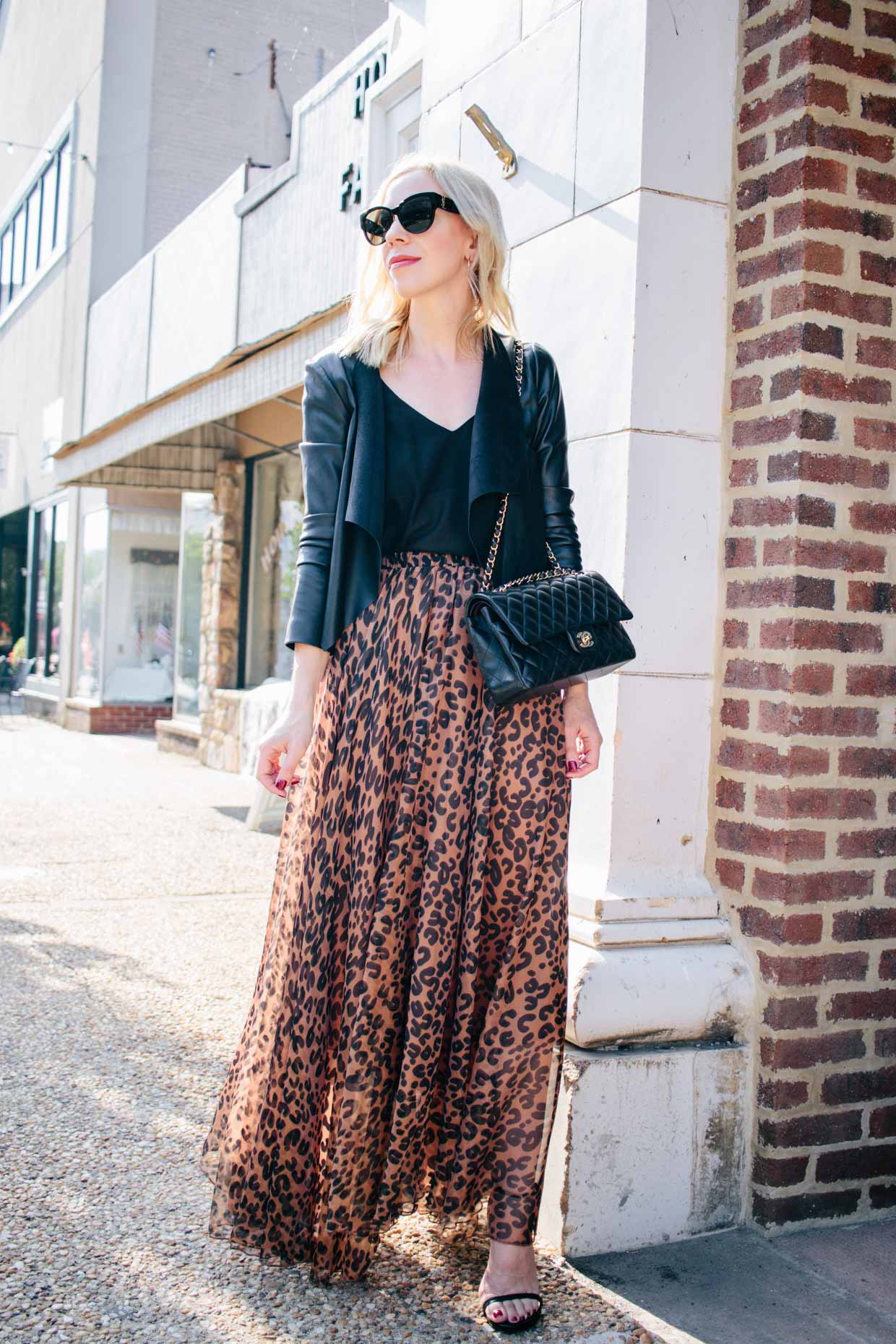 A flowing maxi skirt gives traditional leopard print whimsical appeal. Amp up the romantic vibe with a lace camisole or toughen it up with a leather jacket.
Shop the Look

---
Casual Tee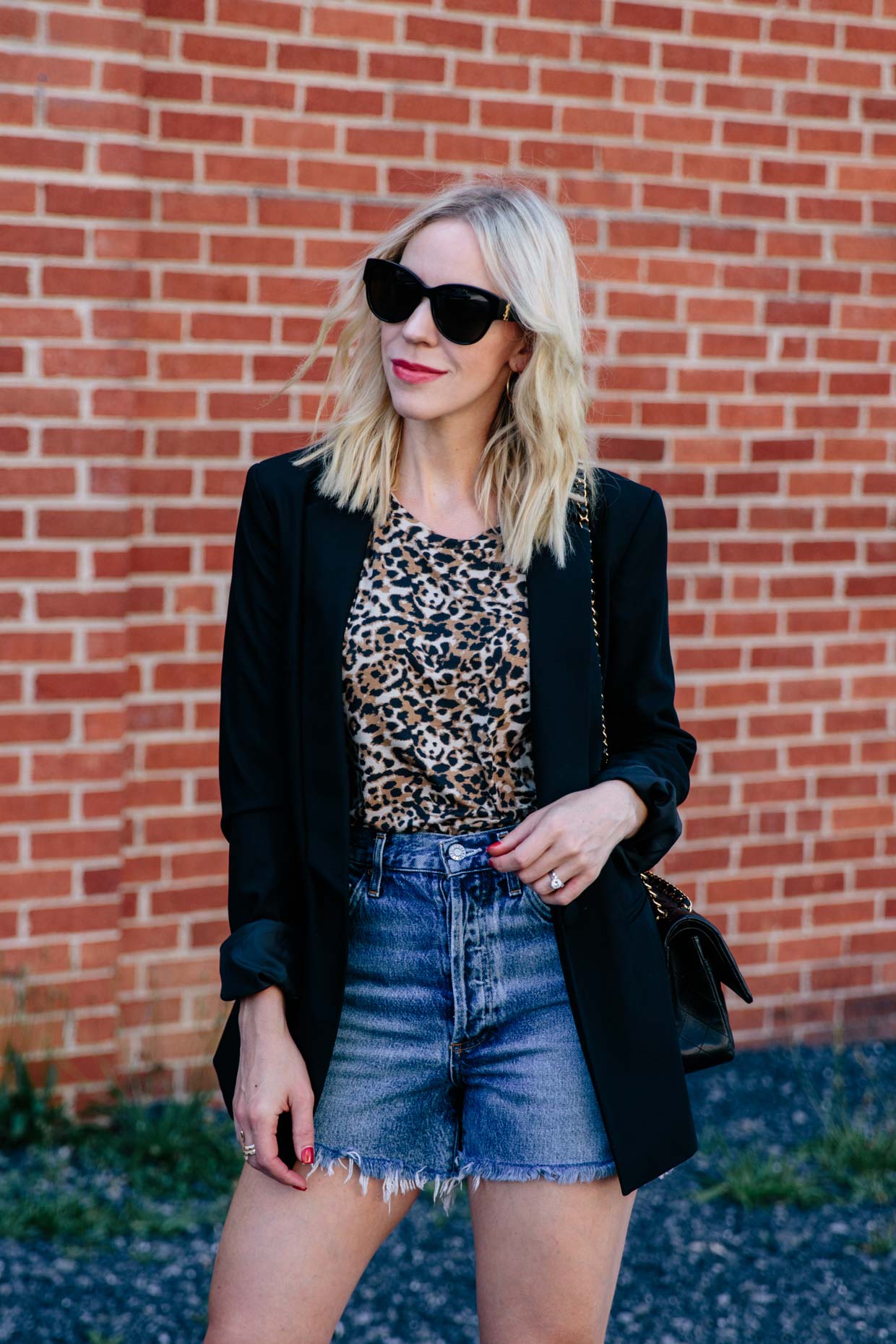 Leopard print tees are really popular right now and it's not surprising since they're super versatile. I dressed up my tee here with a blazer but also love wearing it on its own with jeans and sneakers.
Shop the Look

---
Cozy Cardigan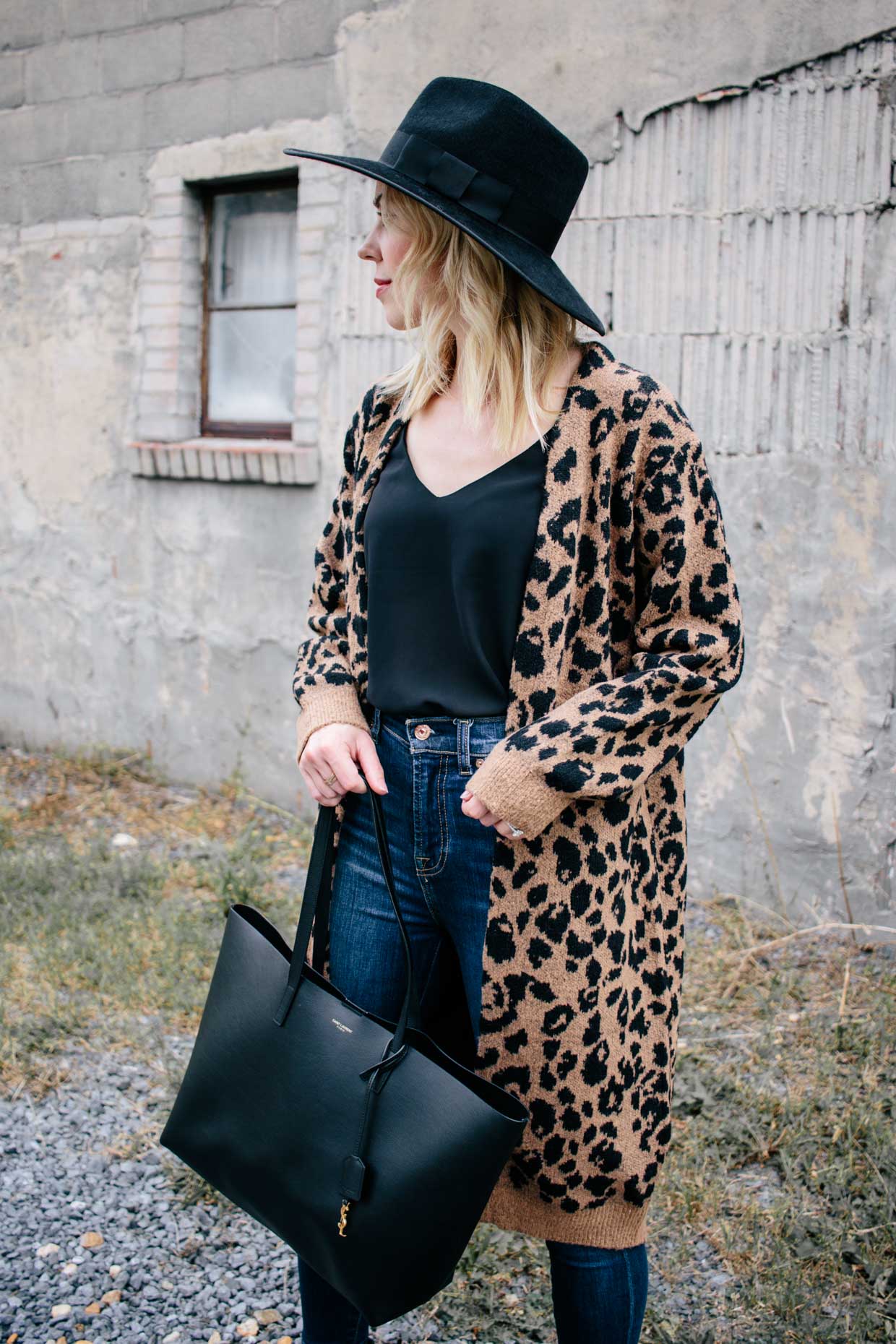 A cozy cardigan like this one may be my favorite way to wear leopard this season. The bold print is a great way to jazz up a neutral outfit and the longer length makes it a little more glamorous.
Shop the Look

---
Lace Camisole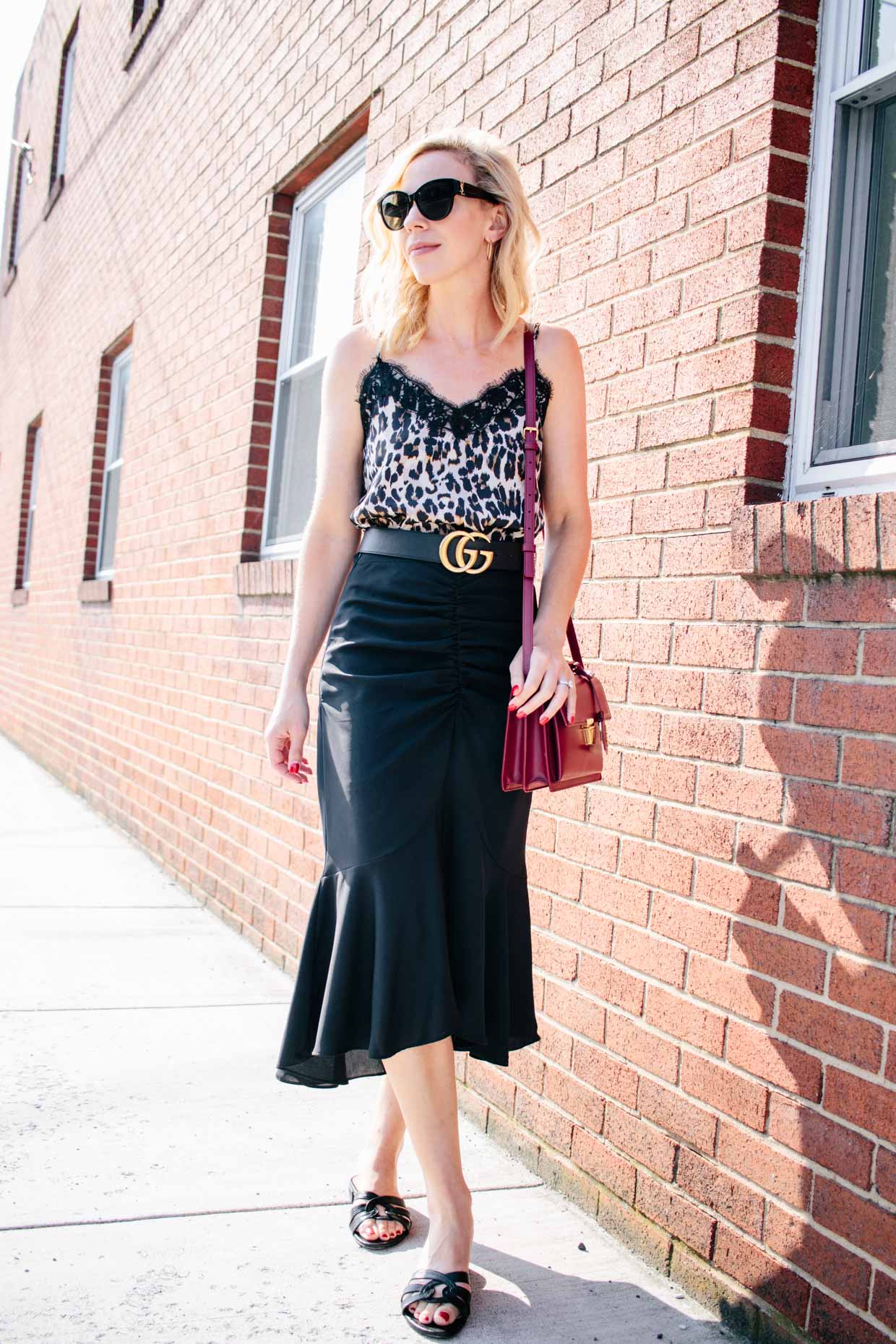 Lace camisoles are a fall layering staple and leopard print gives them a sultry spin. Wear one on its own while the temps are still warm and take it into cool weather by adding an outer layer like a cardigan, leather jacket or an oversized blazer.
Shop the Look

---
Printed Scarf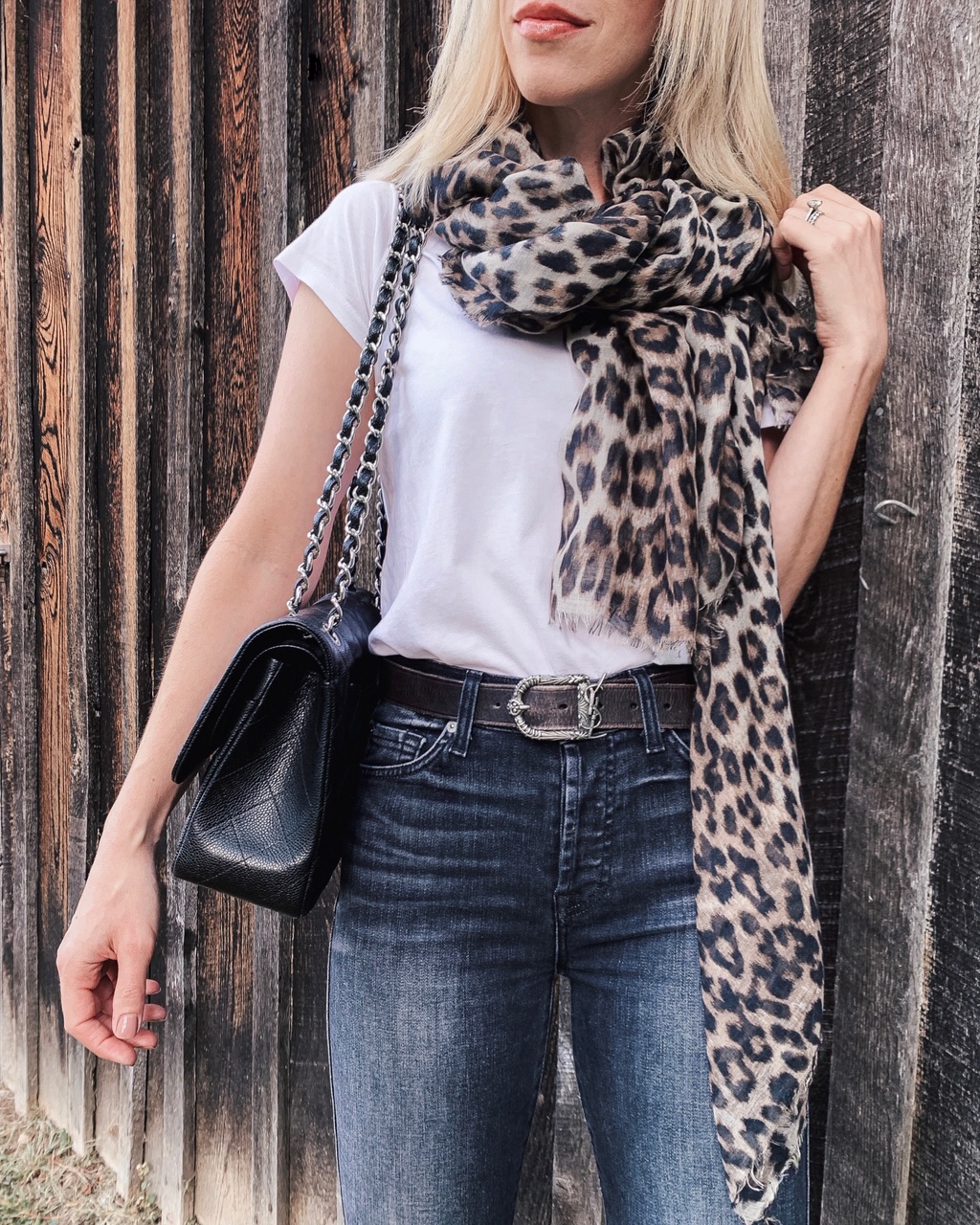 Leopard print scarves are nothing new but they also never go out of style. Add a bold statement to your basic tee and denim combo by throwing on one that's light and airy.
Shop the Look