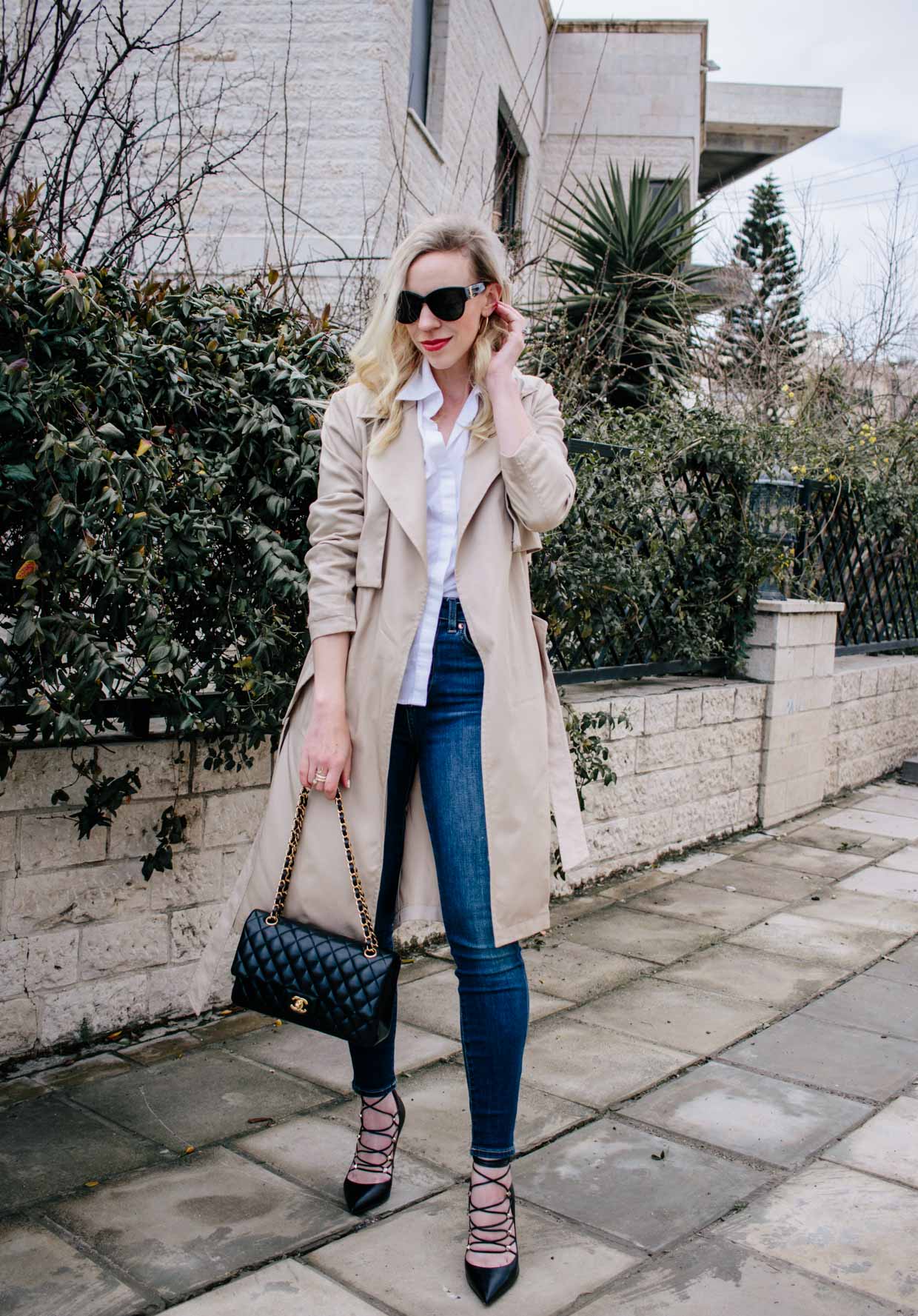 Good morning! It's currently total chaos in our house because we started to demo the living room yesterday. I'd be lying if I said all of this construction dust in the house isn't giving me total anxiety, too, since I'm pretty OCD about dirt in my home. It's going to look 100% better once we're finished but it's definitely tough to do while living here at the same time, especially with a 1.5 year old running around. Between the remodeling, trying to keep Lila happy and entertained while doing so, and living with the grime, this momma needs a big glass of wine at the end of the day, ha!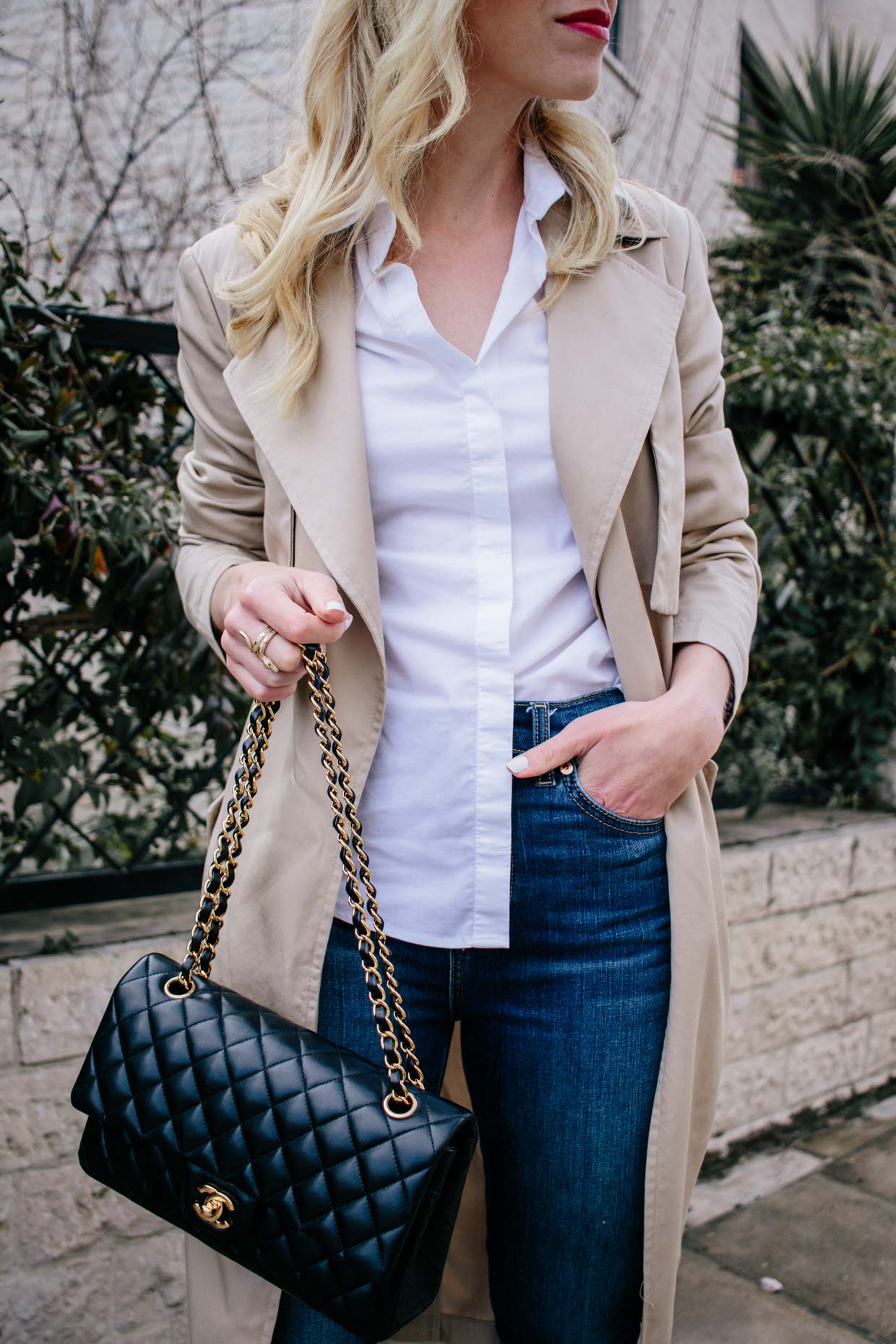 Remodel talk aside, let's talk spring classics. In my opinion, no piece is more timeless for spring than a khaki trench coat. Wearing one over a white button down with a pair of clean, dark jeans is a look guaranteed to never fail. All you have to do to keep it fresh is swap out your shoes and handbag. I opted for black accessories here so the focus was on my coat.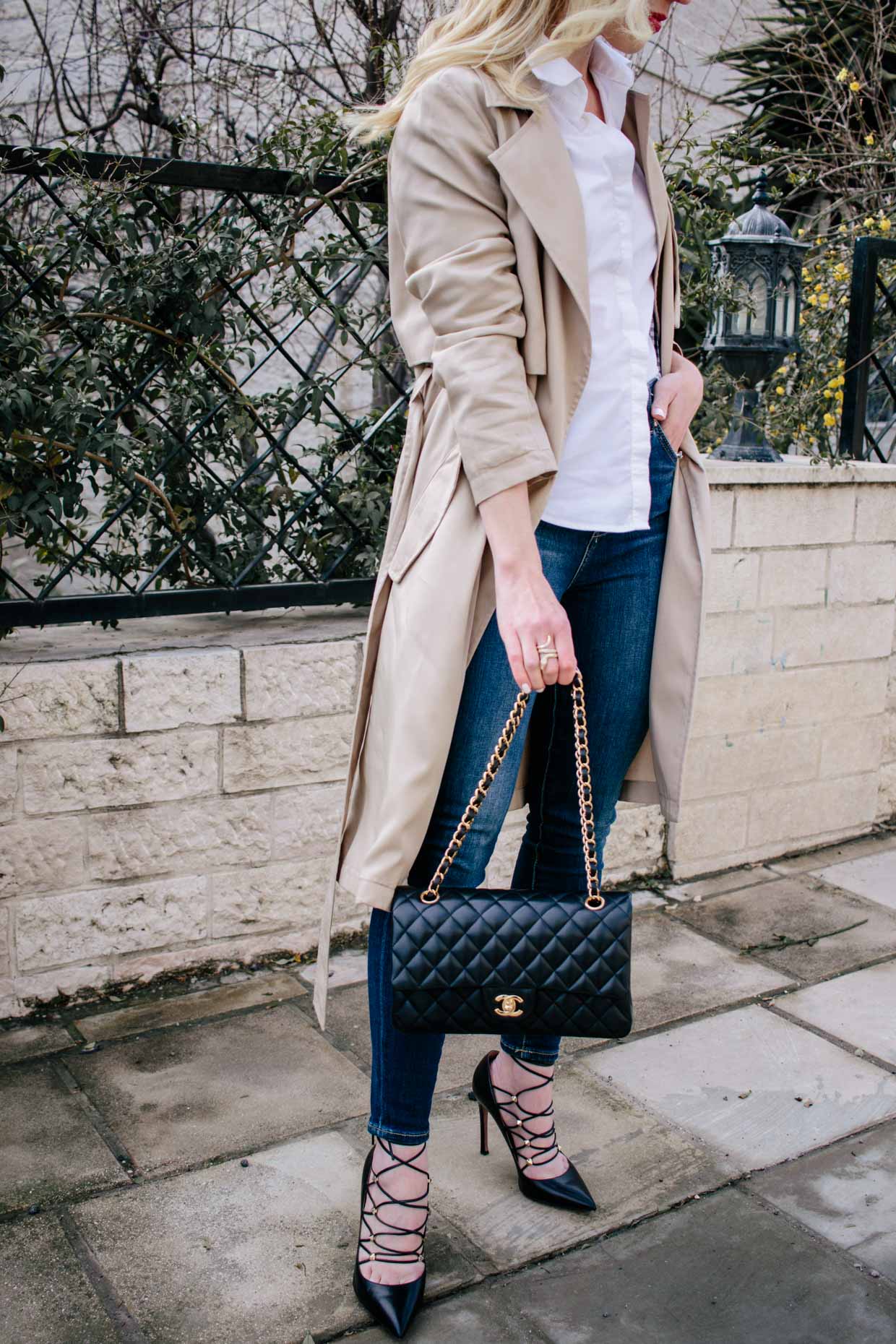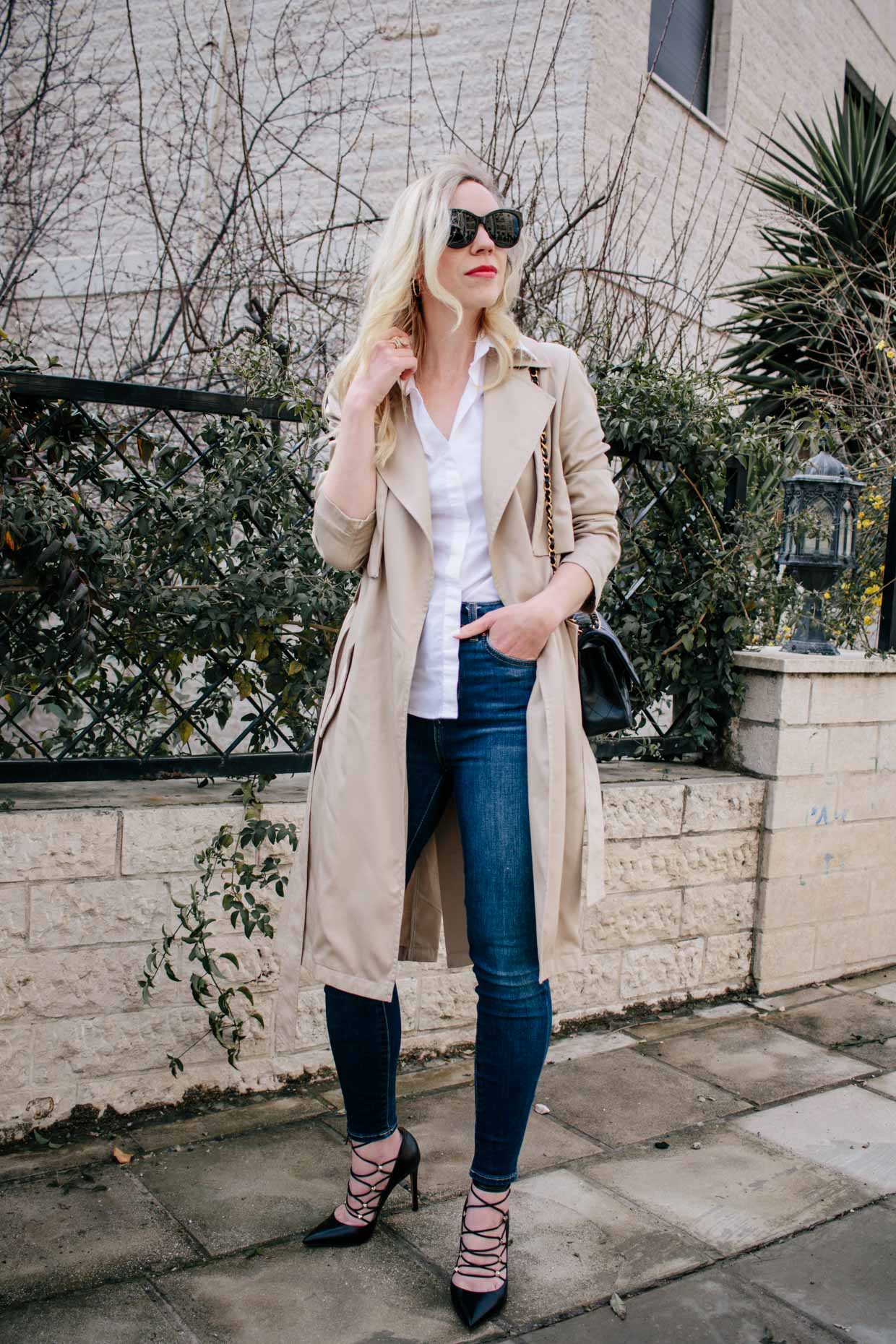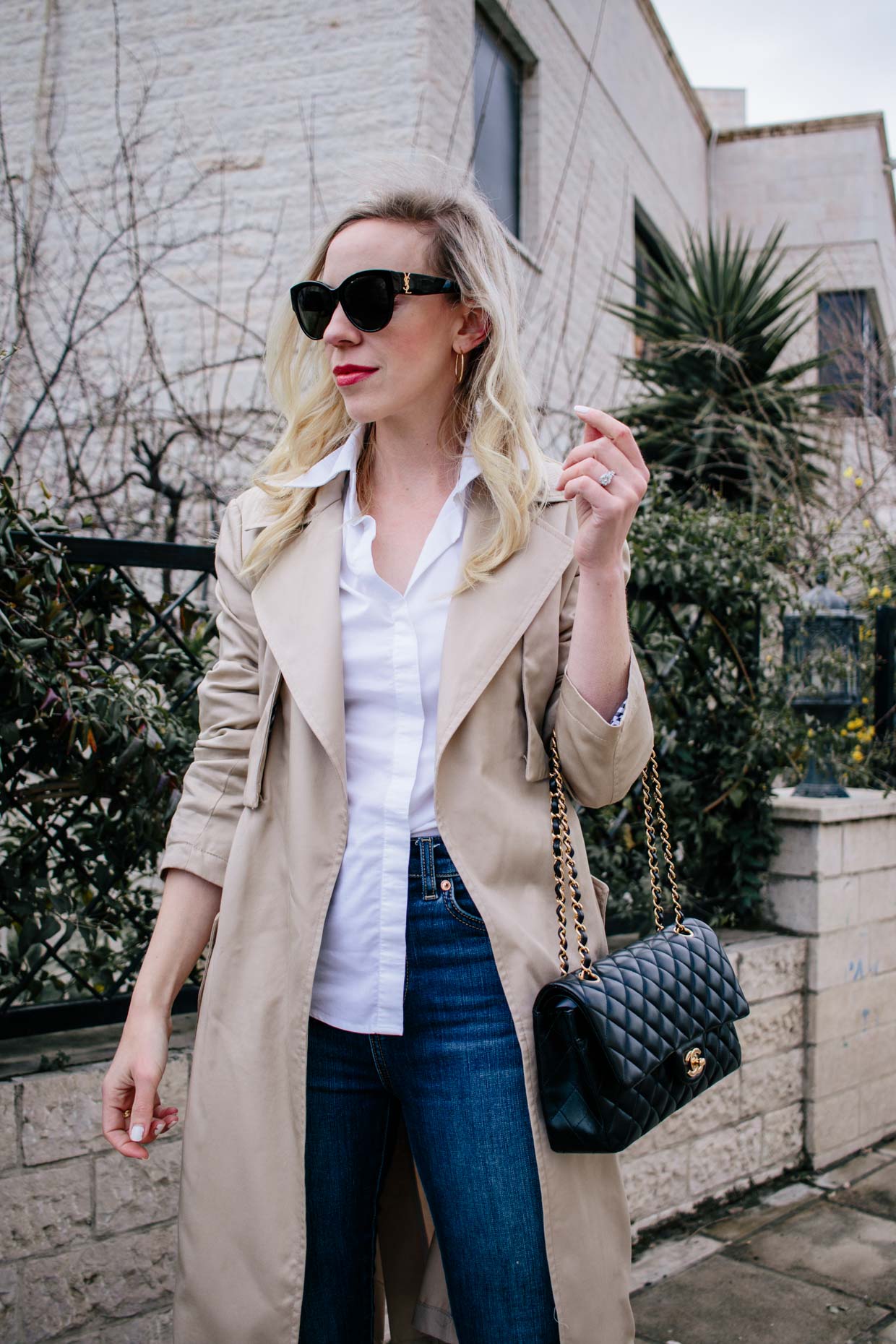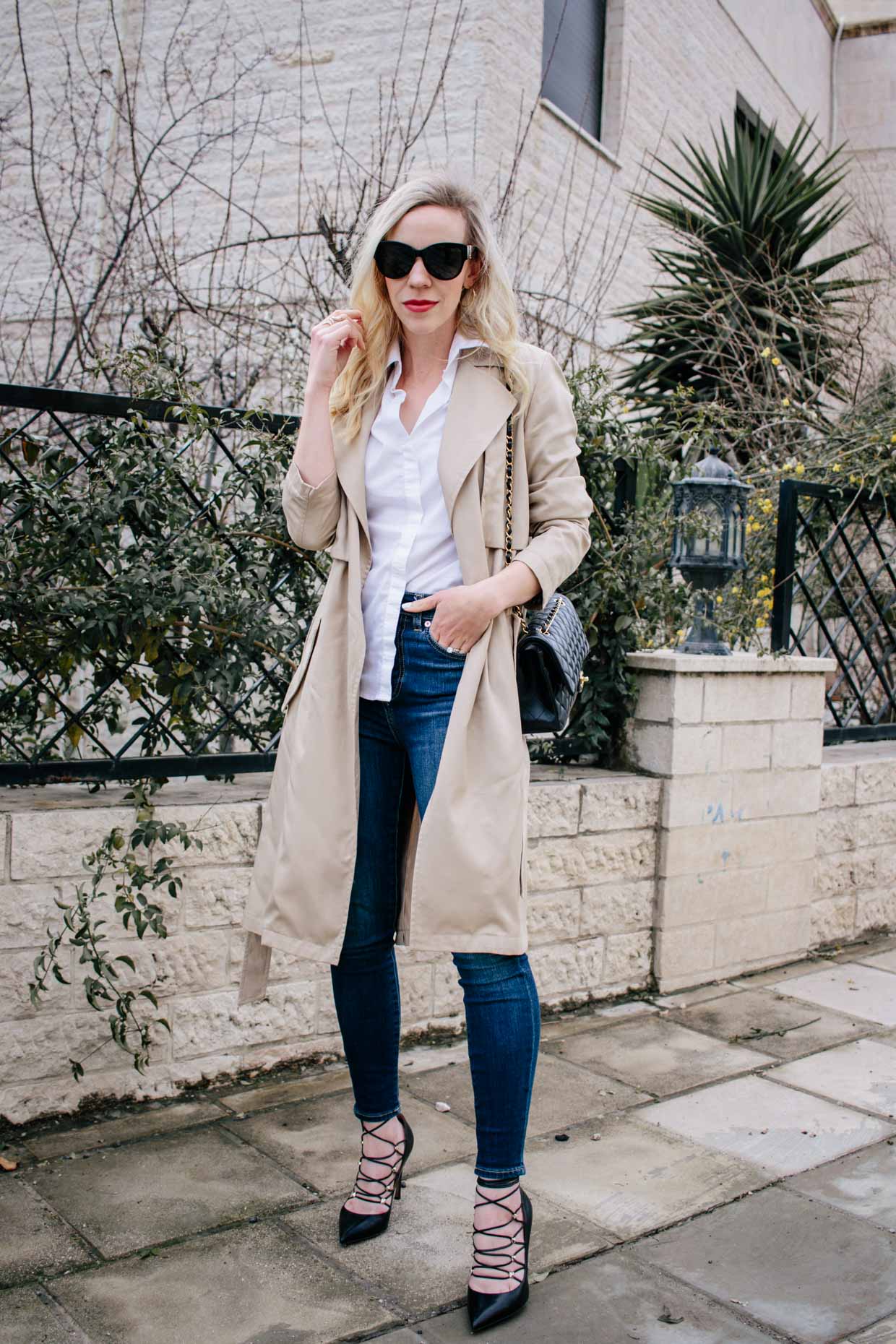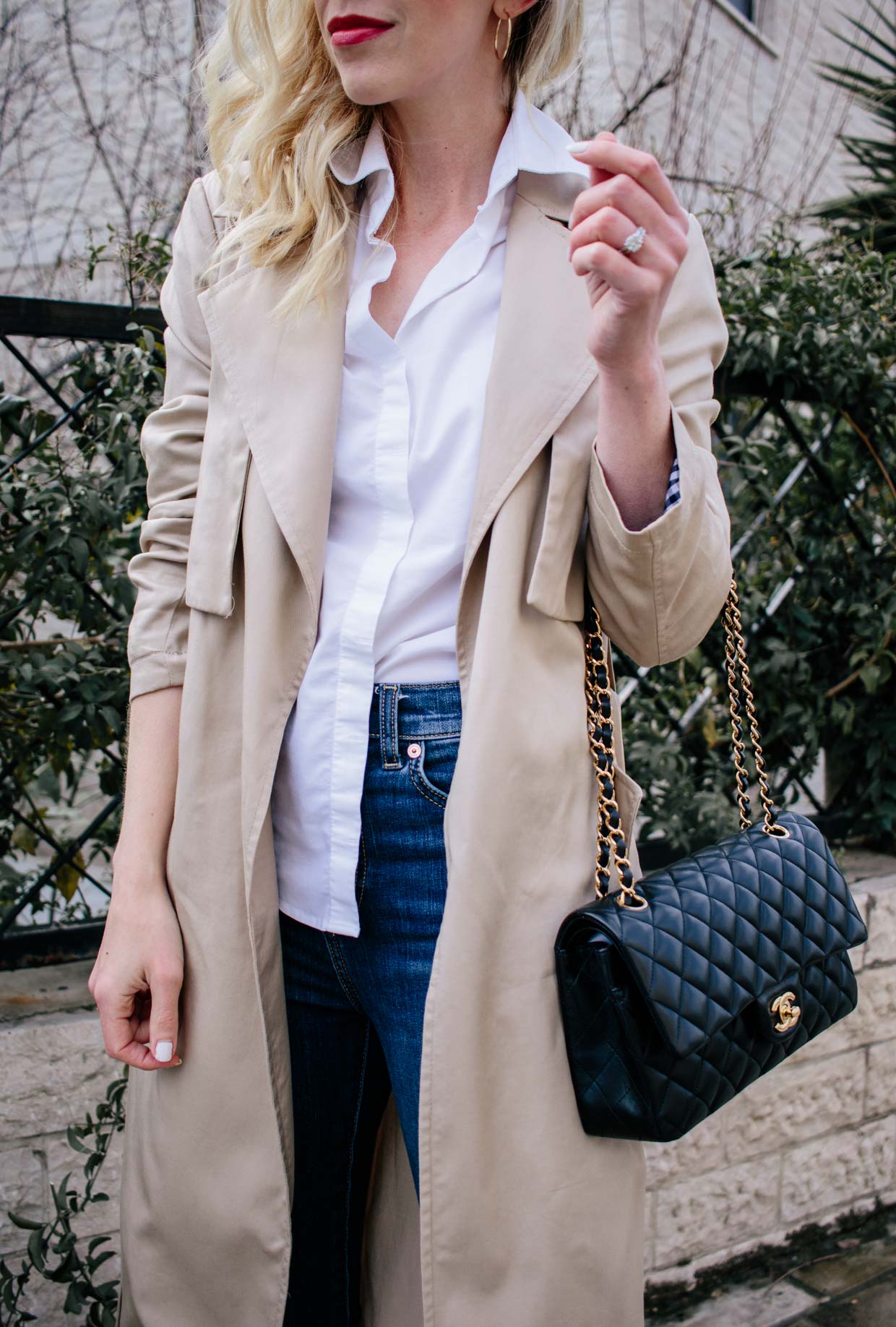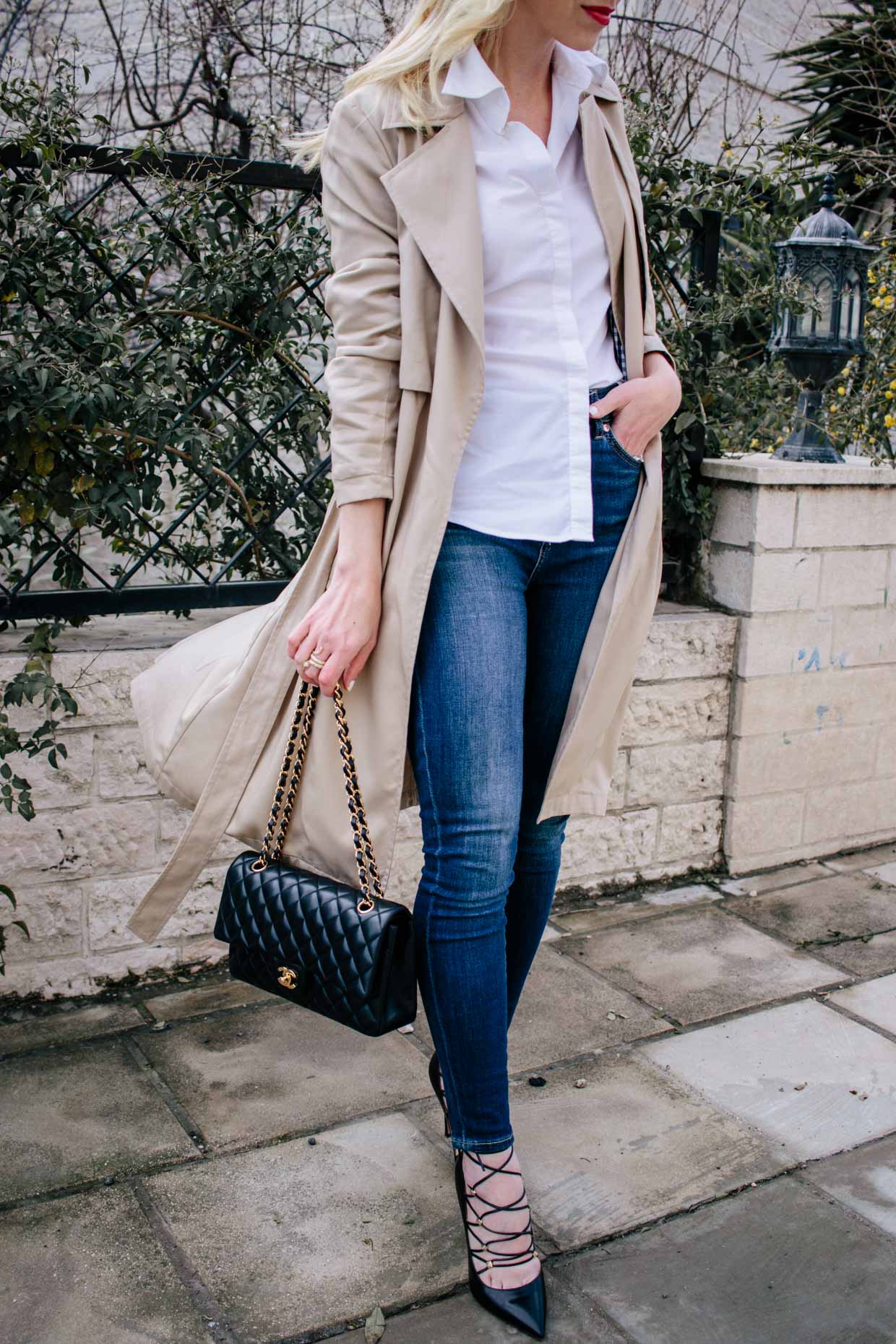 I hope your week is off to a great start and as always, thank you so much for reading! I'll be back tomorrow with some exciting news so be sure to visit again!
Shop the Post