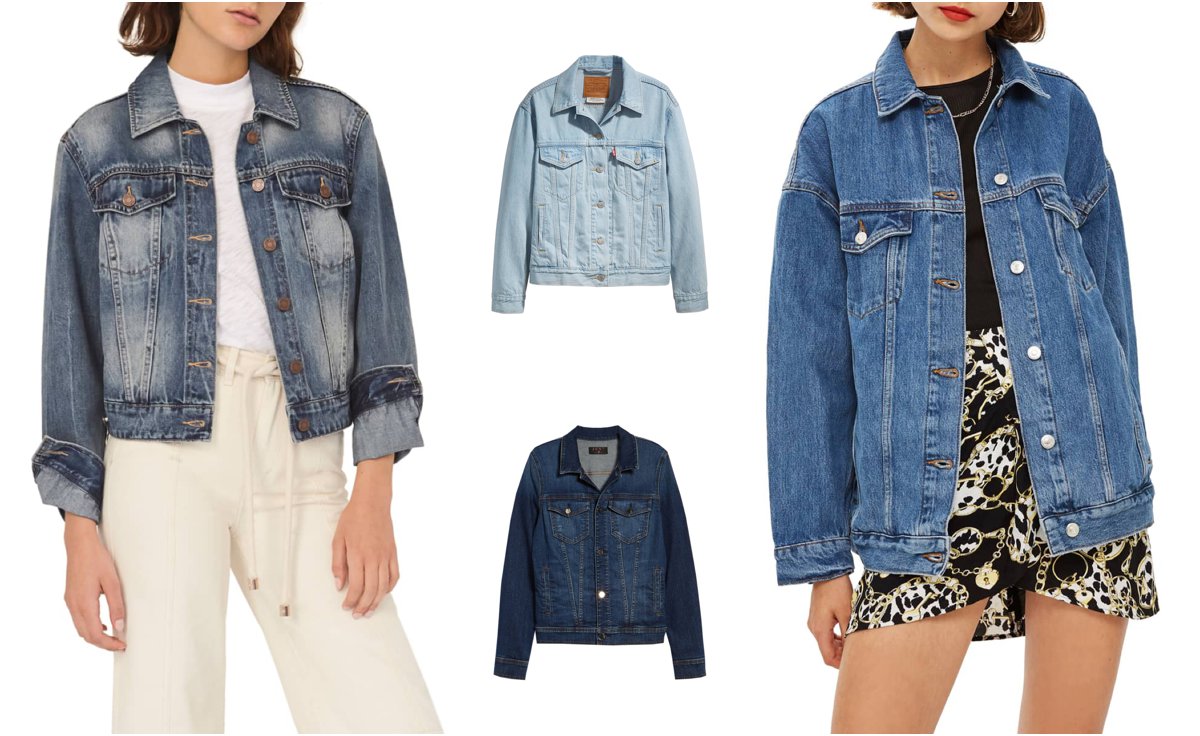 When it comes to denim jackets, I can never seem to stop myself from collecting more. In my opinion, they're a wardrobe staple that every woman needs in her closet because they can be worn year-round: you can throw one over a sweater in cooler months just as easily as over a tee when it's warm. I love classic styles, distressed, fitted, oversized and everything else in between. But if I had to pare it down to just a few, the ones below are what I'd recommend above all since they get the most wear (hint: it mainly comes down to length and color!)
---
Cropped
Cropped denim jackets are great to have for wearing with high rise pants or skirts since they won't cover up the waistline. I also like to wear shorter denim jackets over dresses for the same reason.
Shop Cropped Denim Jackets

---
Long/Oversized
Long, oversized denim jackets are the perfect type to add balance to slim bottoms like skinny jeans and leggings. I also like to wear longer denim jackets with a wide belt at the waist to add some definition and give it a unique look.
Shop Long Denim Jackets

---
Dark Blue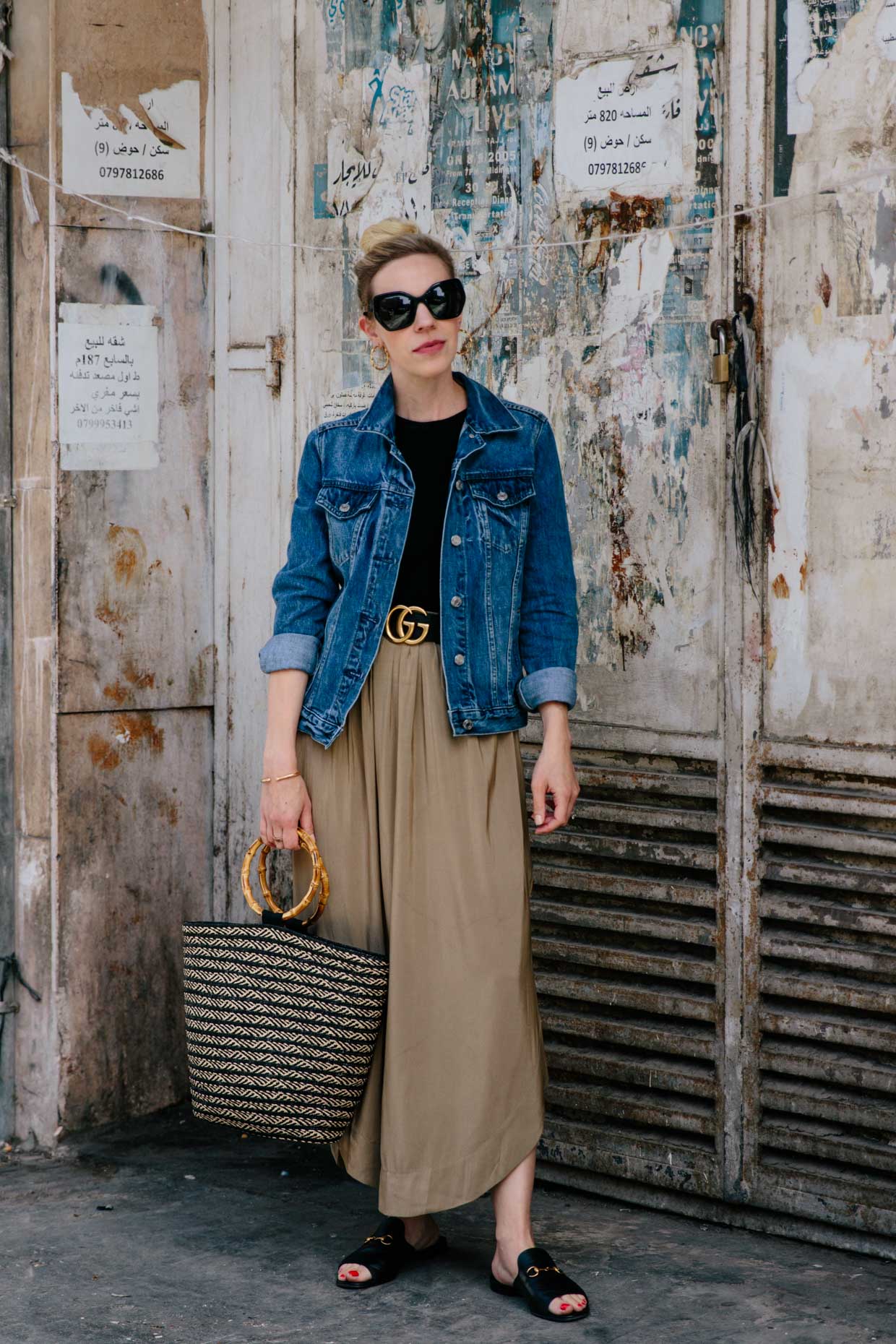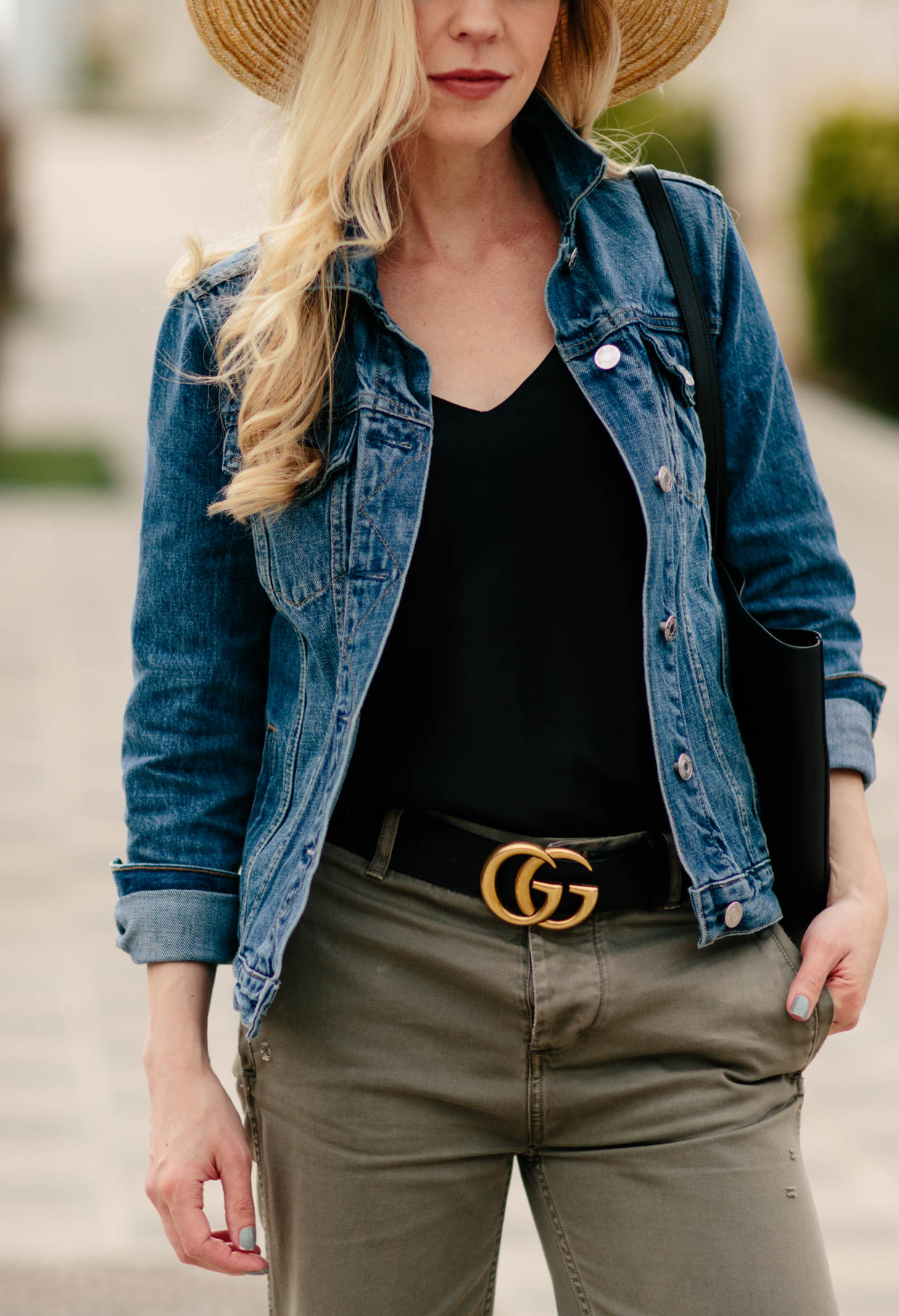 Dark blue denim jackets with no distressing are arguably the most classic since they go with anything. I wear mine with tees and tanks, over dresses, with skirts….you get the idea. If you don't have one, this is the first type you need to purchase!
Shop Dark Blue Denim Jackets

---
Light Blue
Light blue denim jackets are great for warm weather months and they add plenty of contrast to white, dark blue, or black jeans if you're going for an all-denim look.
Shop Light Blue Denim Jackets