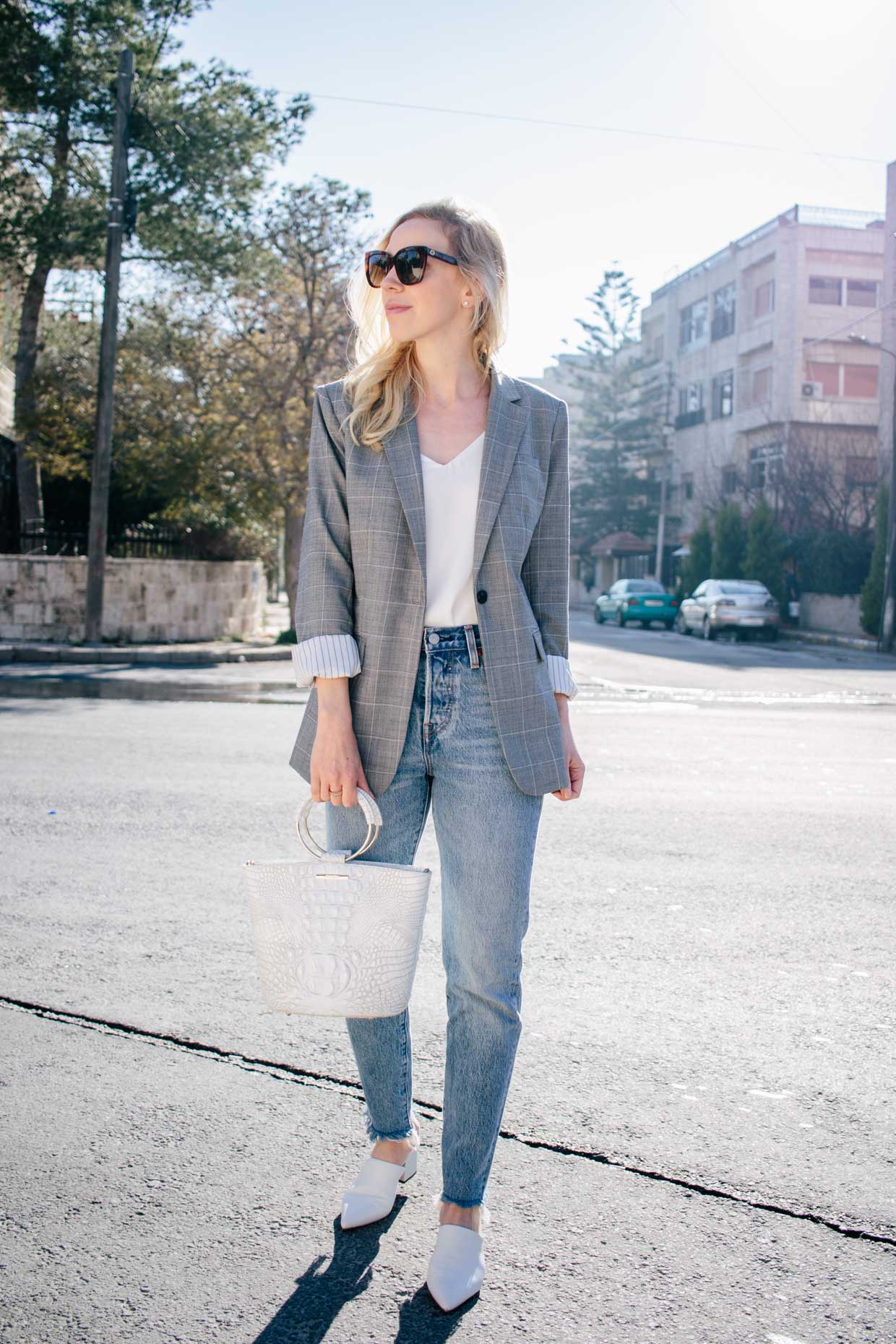 Today officially marks two weeks until our move from Amman back to the U.S. and I can't believe how fast time is flying! I've started pulling the essentials from my closet that I'll need while we wait a few months for stuff to arrive back home, but of course that's hard for an over-packer like myself. The biggest challenge I have, though, is packing early because I just can't stand to be surrounded by boxes and clutter in our home–it gives me anxiety! To avoid it, I've been making lots of organizational notes so I can do most of my packing at the end.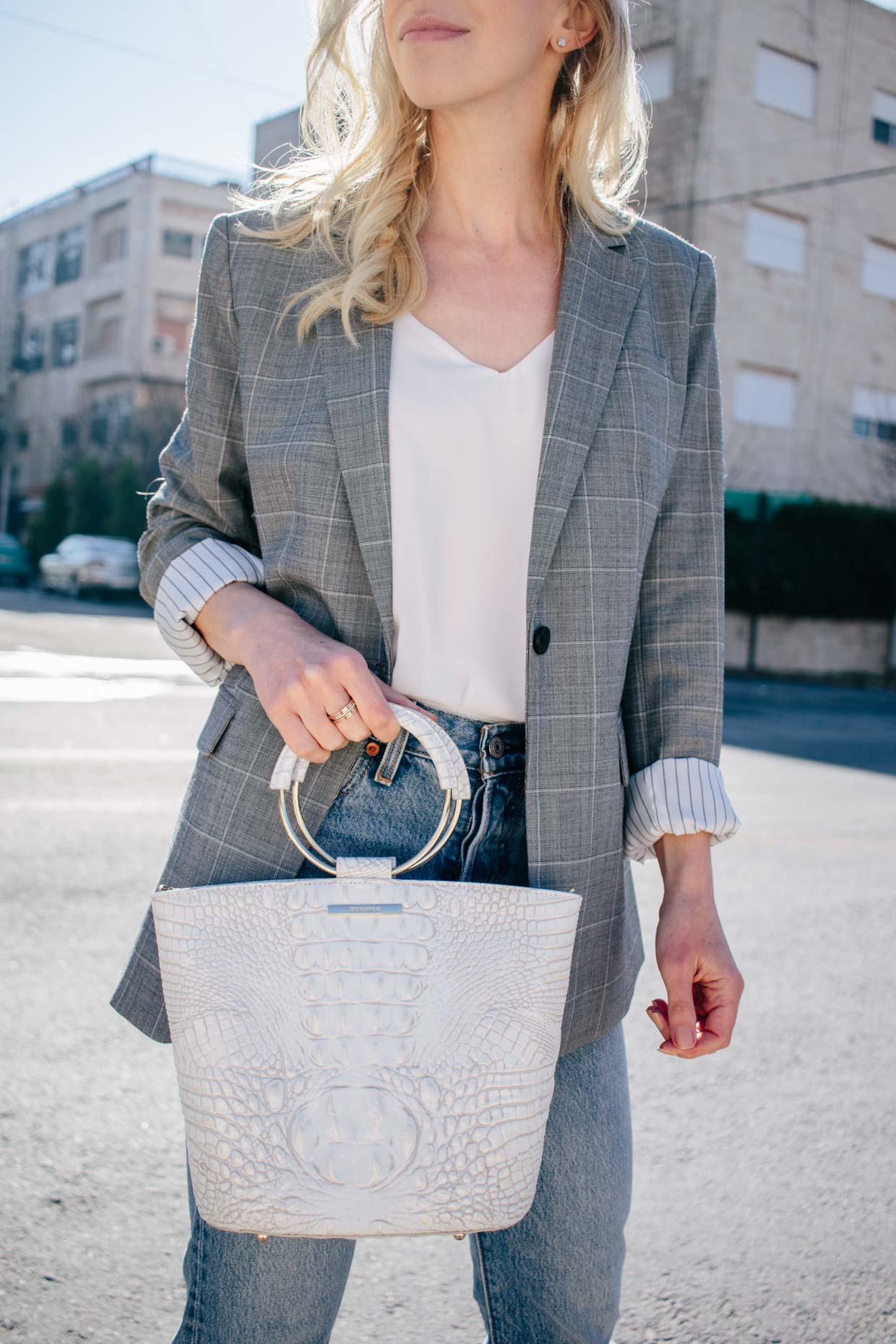 The Best Blazer for Work & Play
As a huge fan of blazers, I always get excited when I find a new one I love, so I wanted to share the details on this one with you guys. It's called the 'Long and Lean' style, which I prefer since it hits below the waist. I typically wear a 2 in blazers but actually sized up to a 6 to give it an oversized look, so if you like this fit I recommend going up a few sizes. It's under $200 before any additional sale discounts, which I find pretty reasonable for a good quality blazer. Unlike most others, it's also machine-washable, which is a major bonus.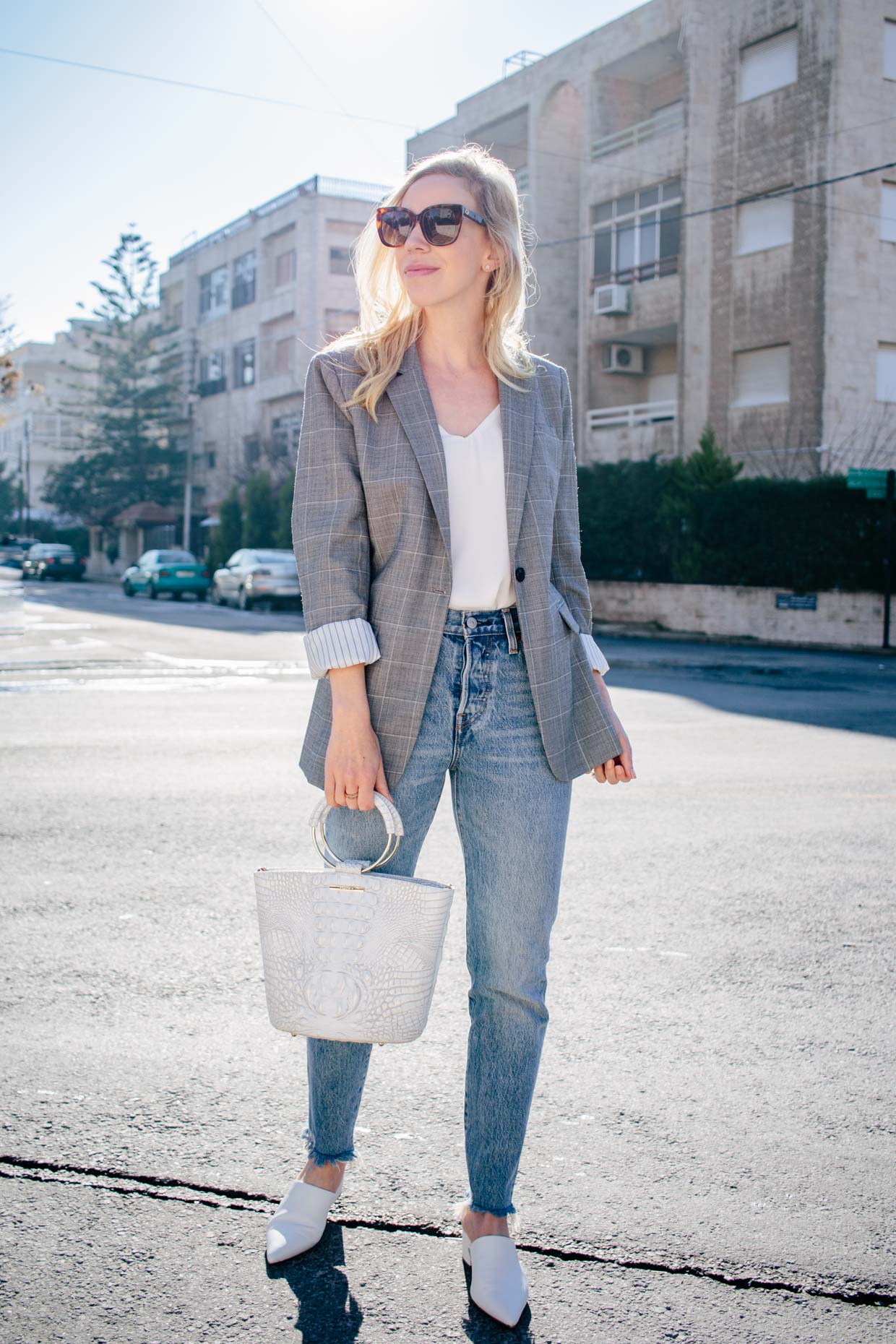 If you plan to wear your blazer to the office, you can buy the coordinating pants to make it a set. Since I don't work in an office setting, I wear my blazers casually with denim. For this look, I added white accents to give it a spring vibe.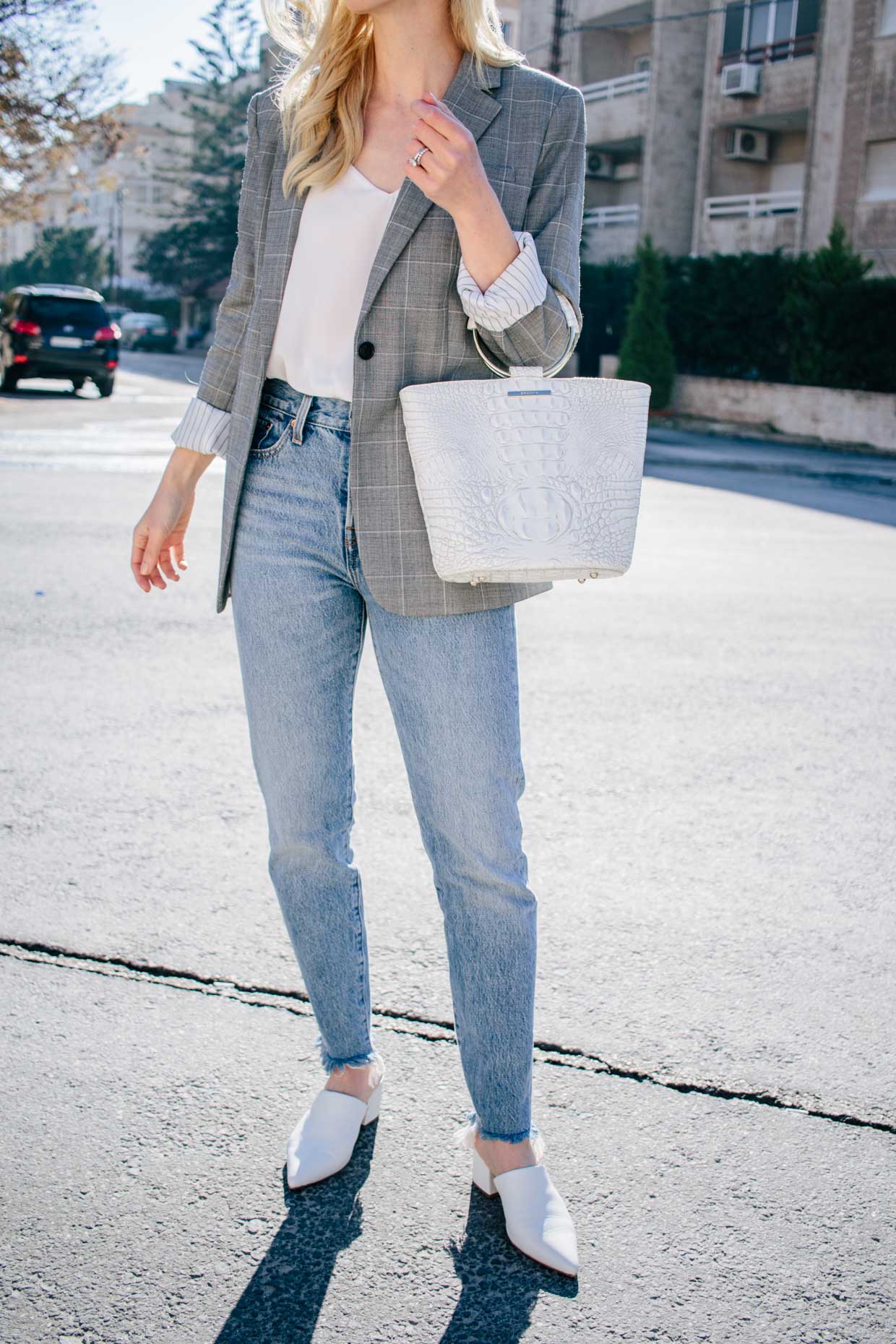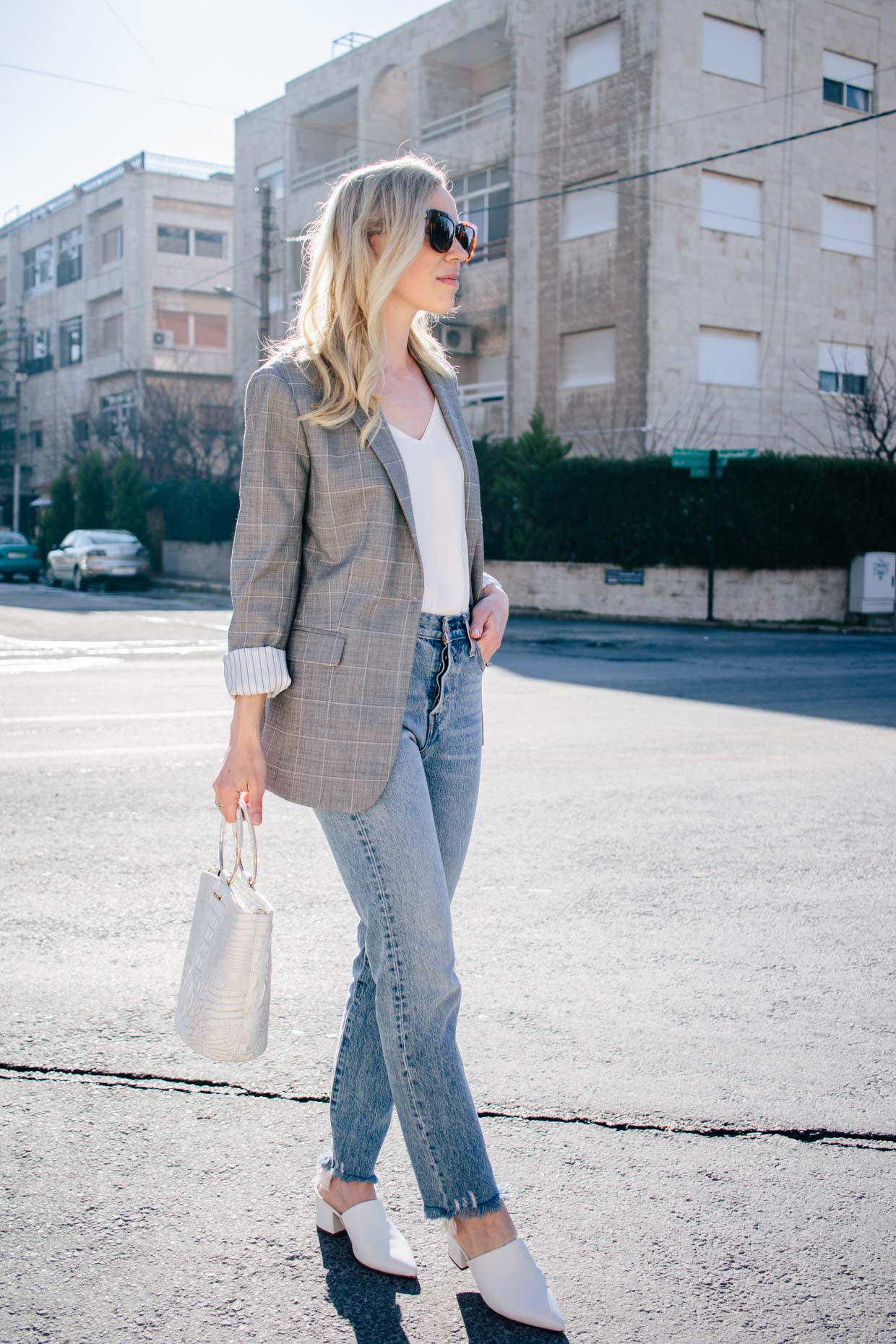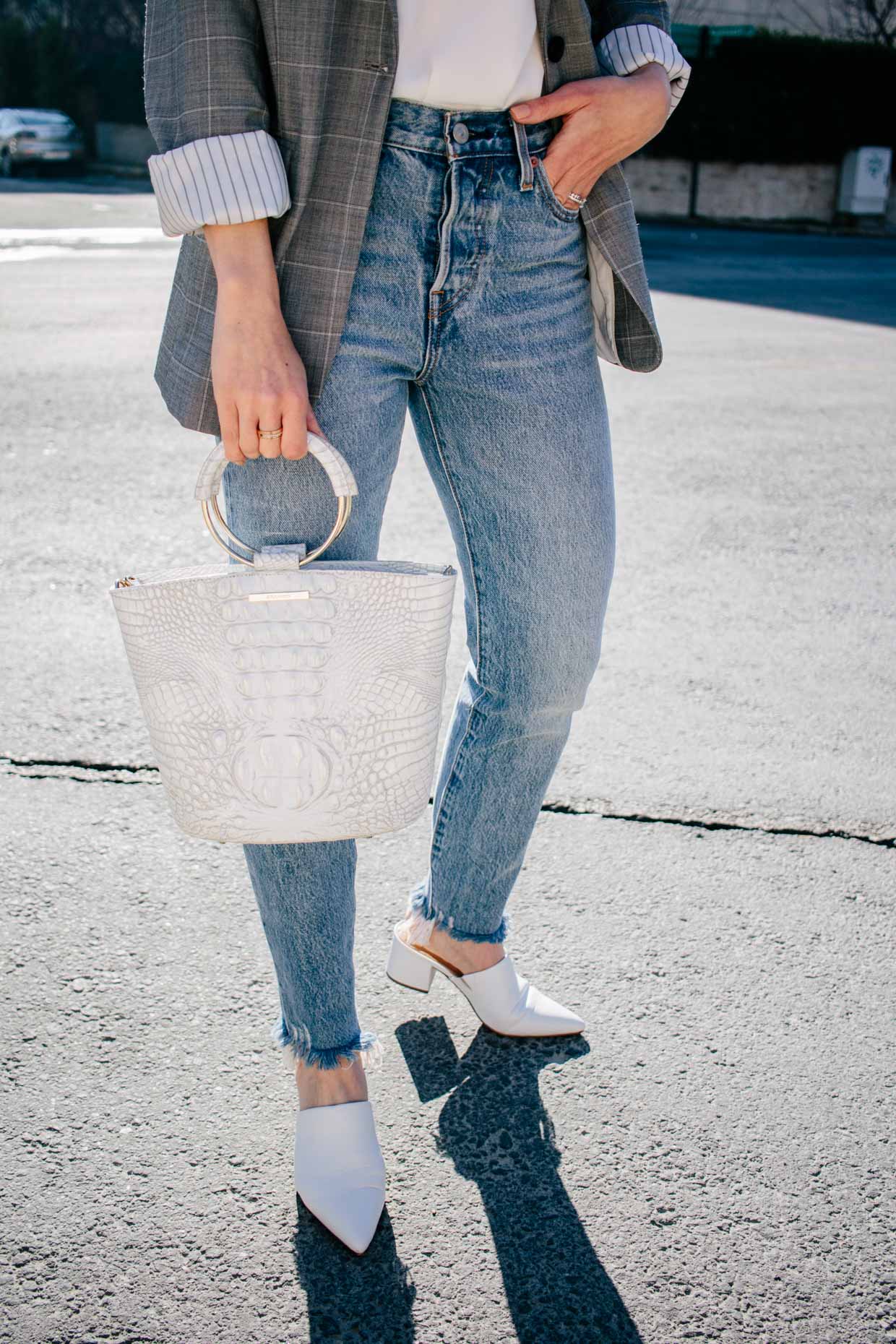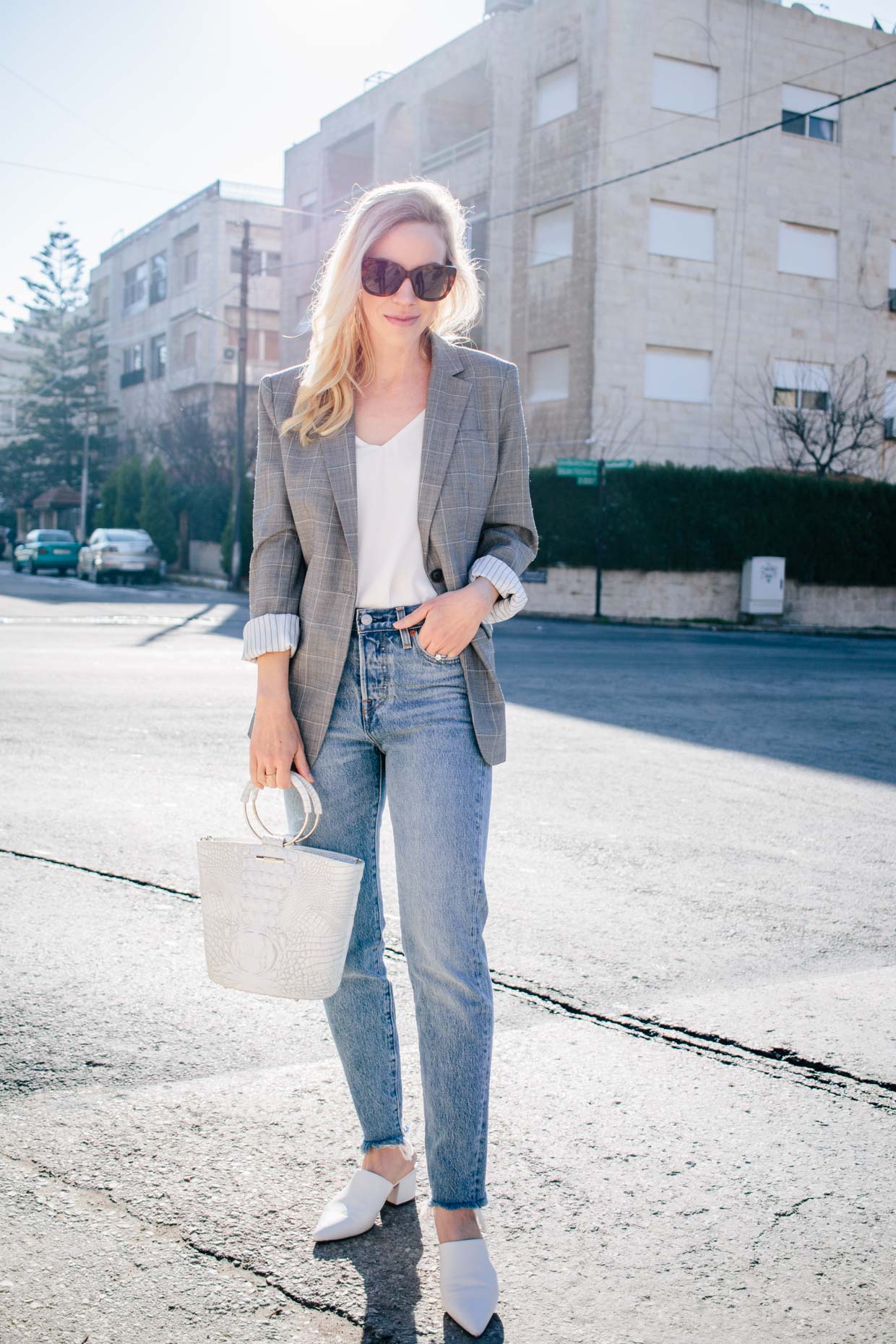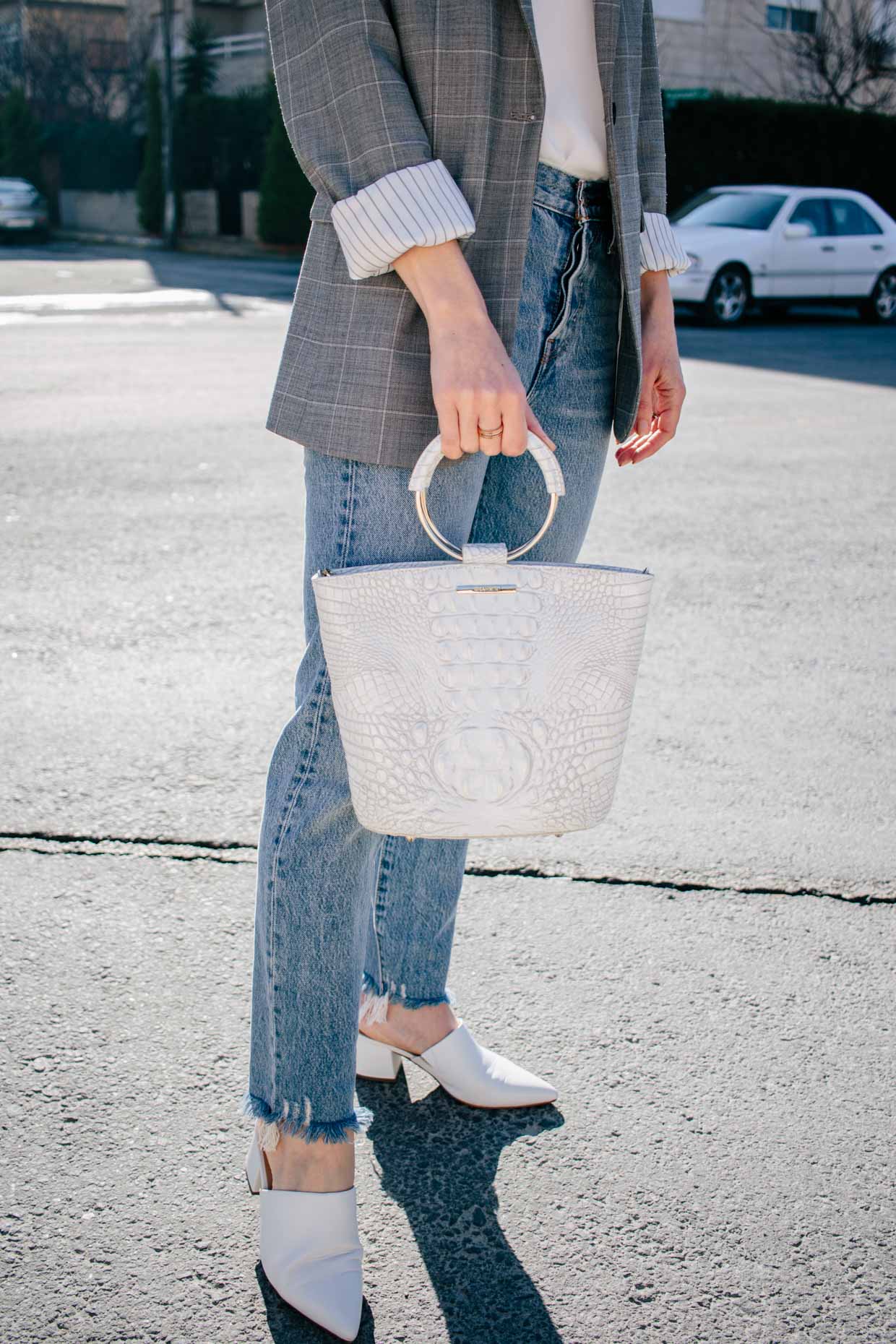 I hope you're all having a great week and as always, thank you so much for reading! Also, don't forget that the Shopbop sale opens to the public today – things will sell out fast, so don't forget to shop early. Here is my post if you want to see what I purchased and for more details on the sale.
Shop the Post