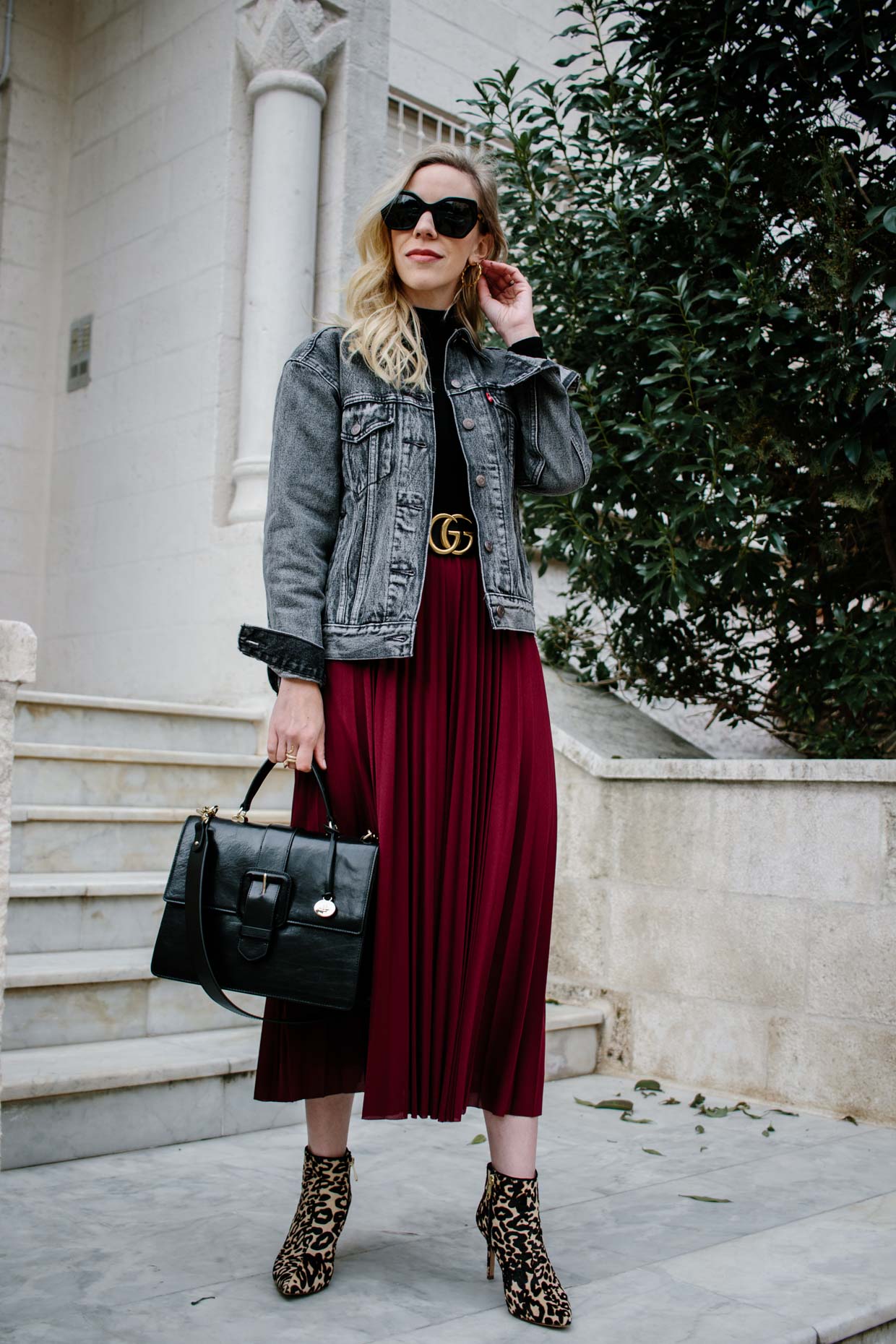 Happy Valentine's Day! Since we have a three-day weekend coming up, we are making our last trip before the big move, which will be to the ancient city of Petra. My husband has already been there with his friend that visited us last fall, but since I was super pregnant, I stayed home. It's just about two miles from the entrance to the actual site, plus a pretty rocky hike and a little treacherous in some areas to get there. We went back and forth about whether we wanted to make the trek with Lila, but I know Petra is something I have to see before we leave Jordan—after all, it's one of the Seven Wonders of the World! So we're going to put her in the Ergobaby carrier and hope for the best.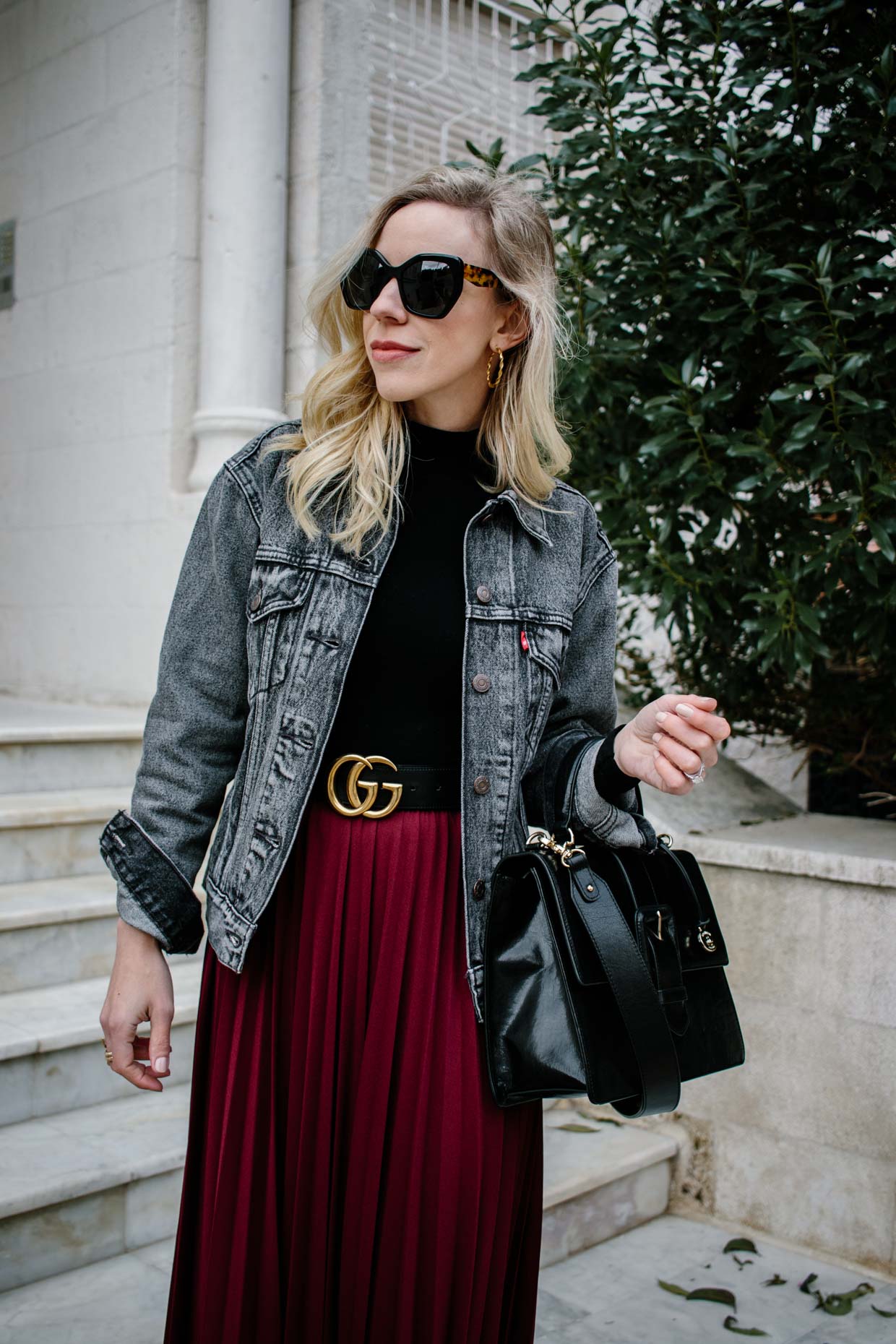 I've always loved how a denim jacket gives balance to a feminine pleated skirt. I wore a similar look last summer (on this post) and since that was popular, I thought I'd remix it for winter with a deep burgundy skirt and leopard booties.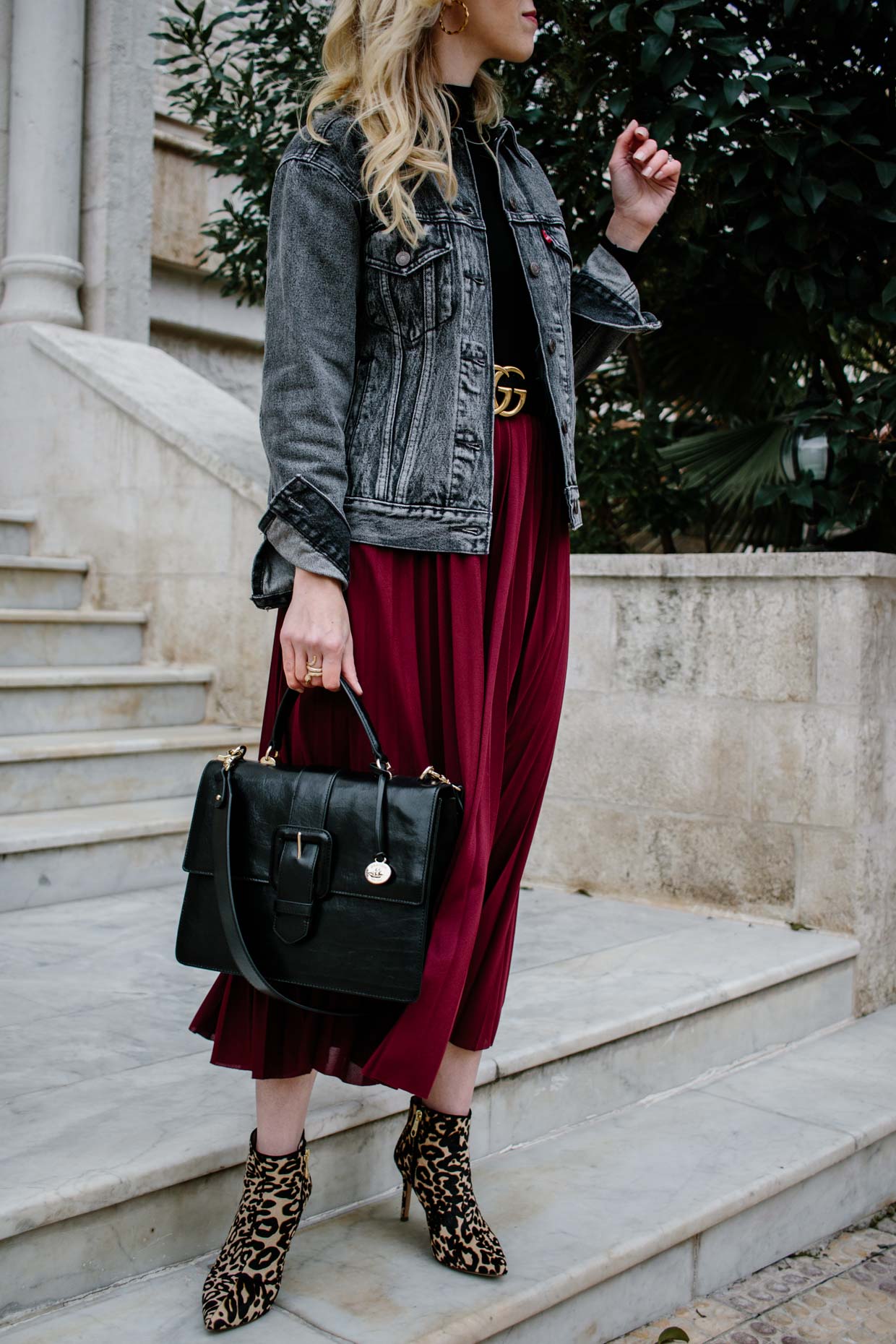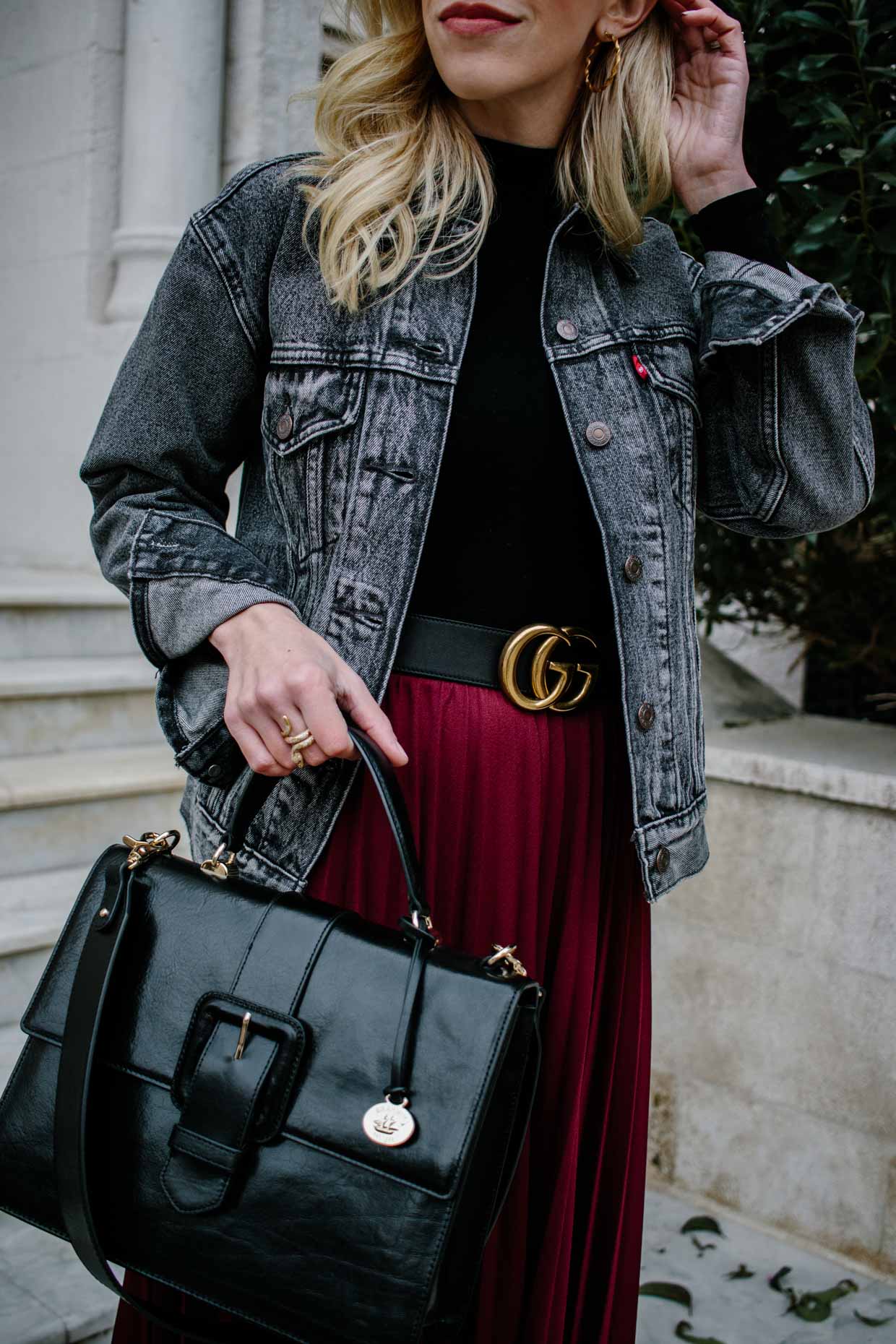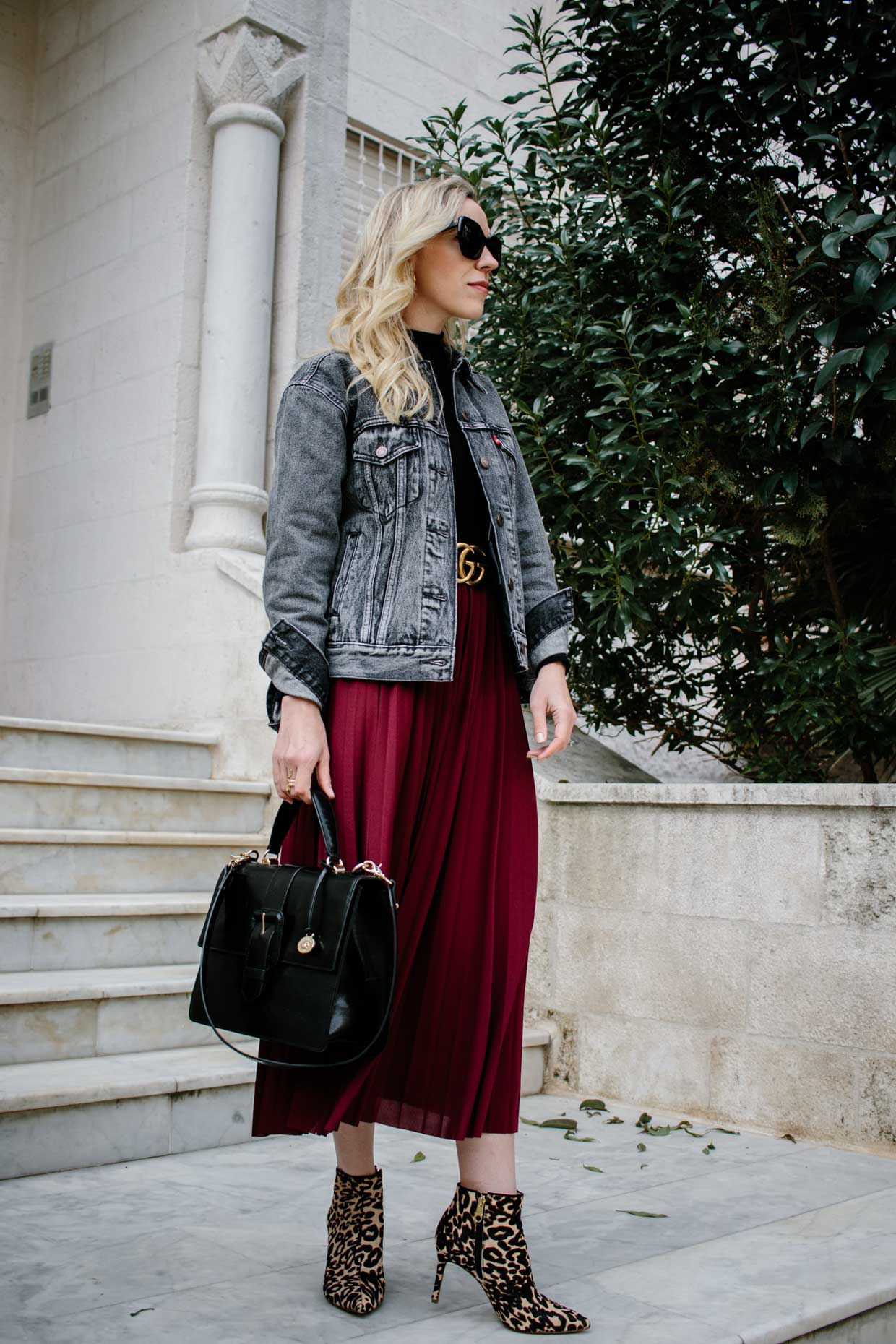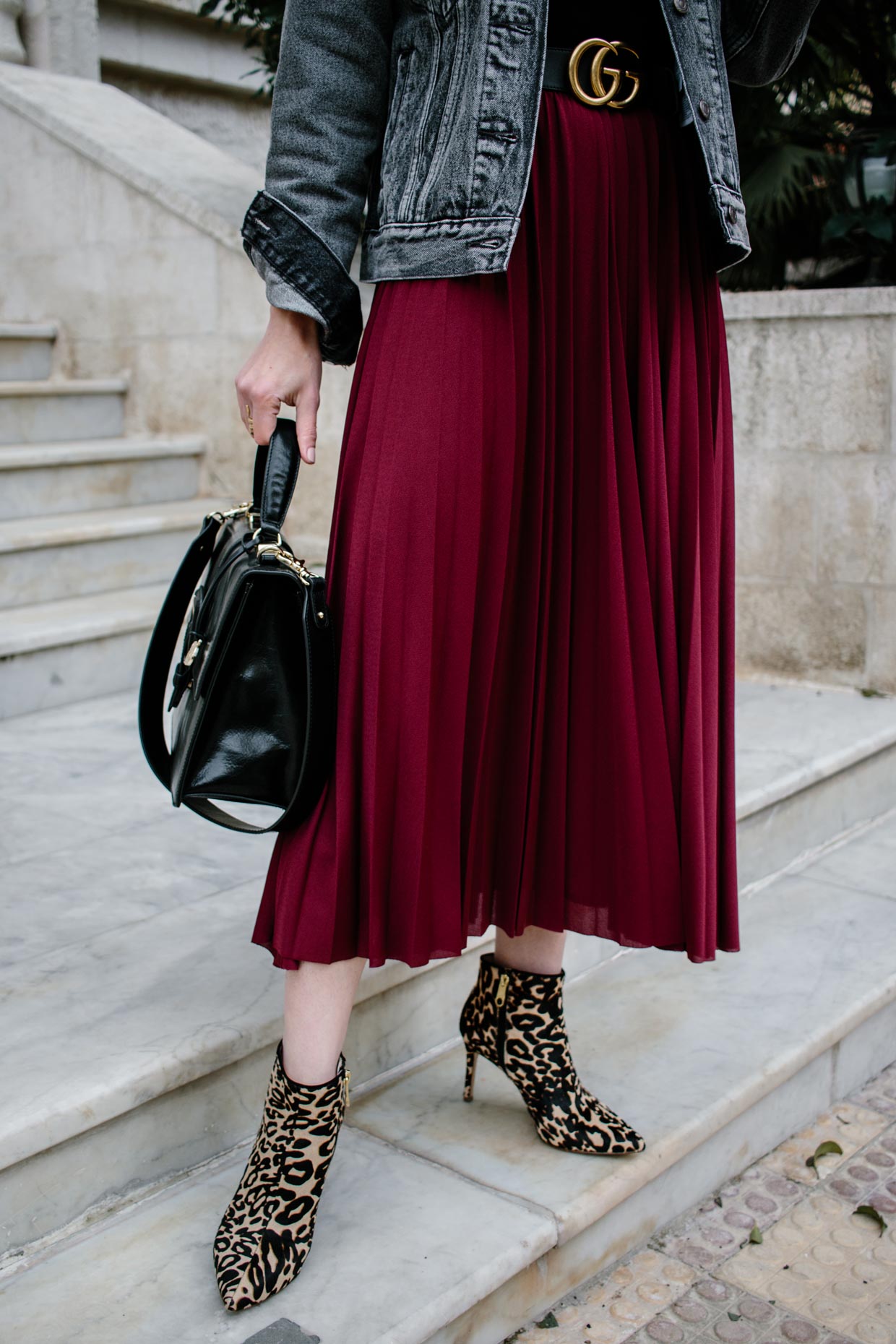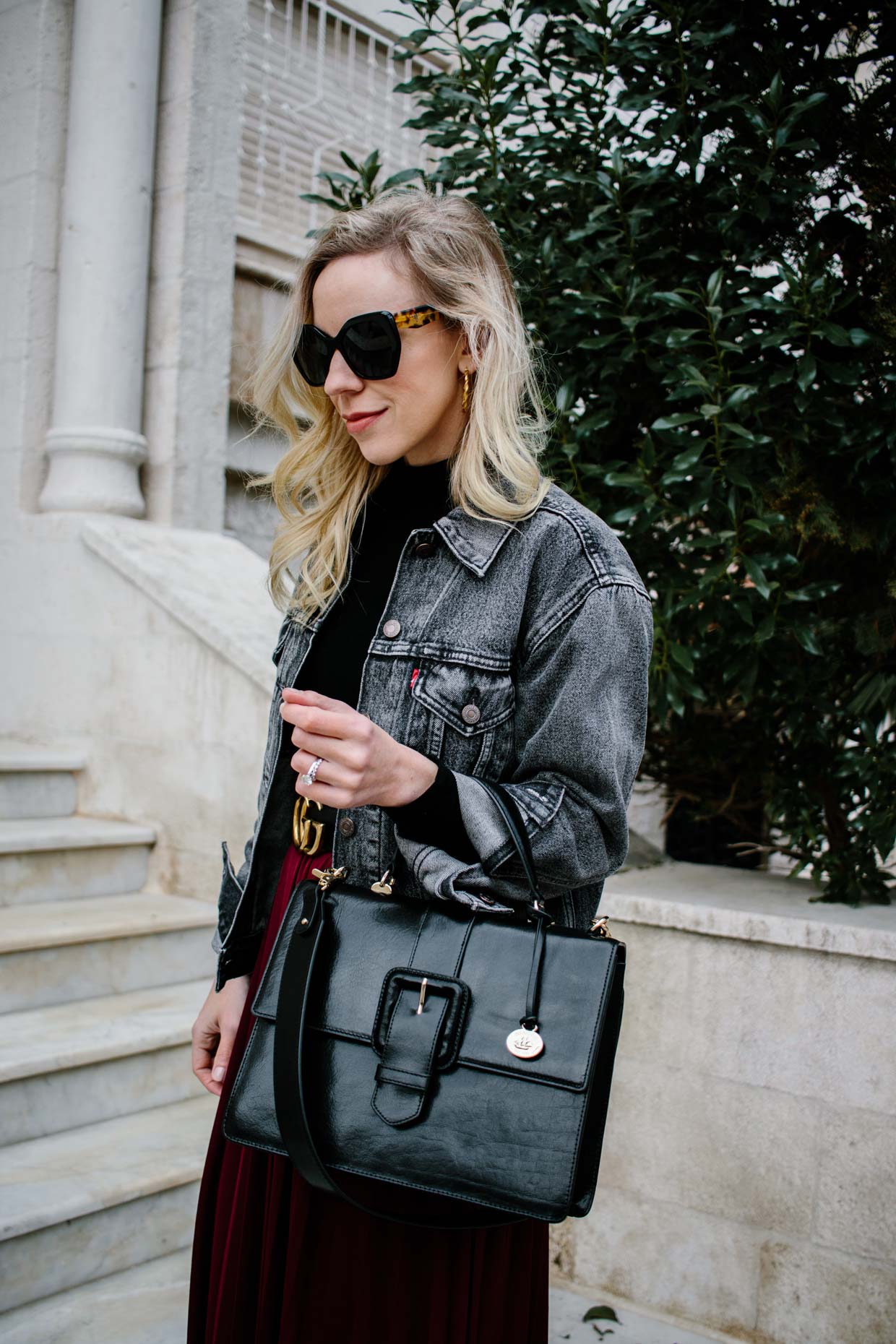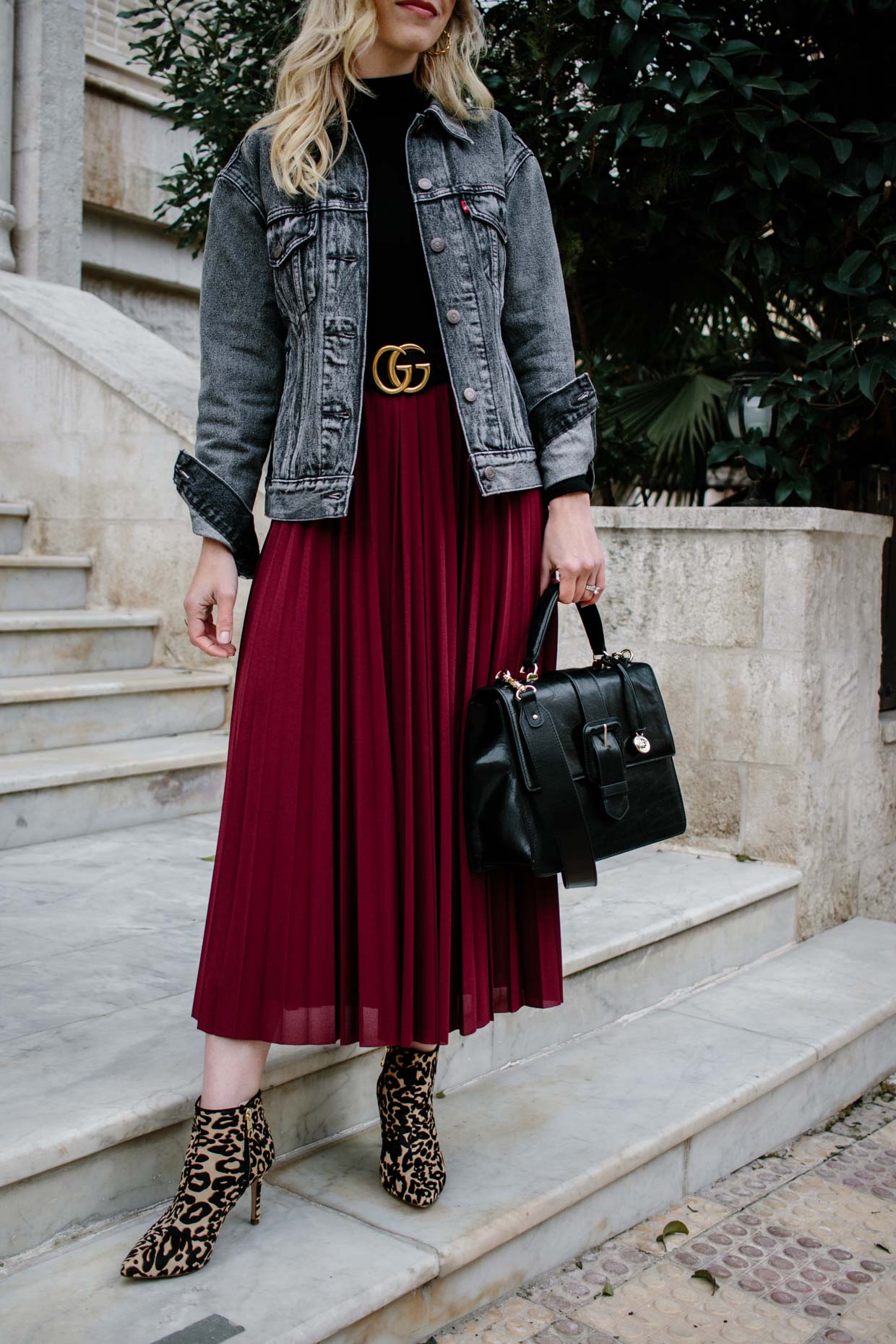 Wishing you all a day filled with love and I'll see you again with a new post on Monday!
Shop the Post