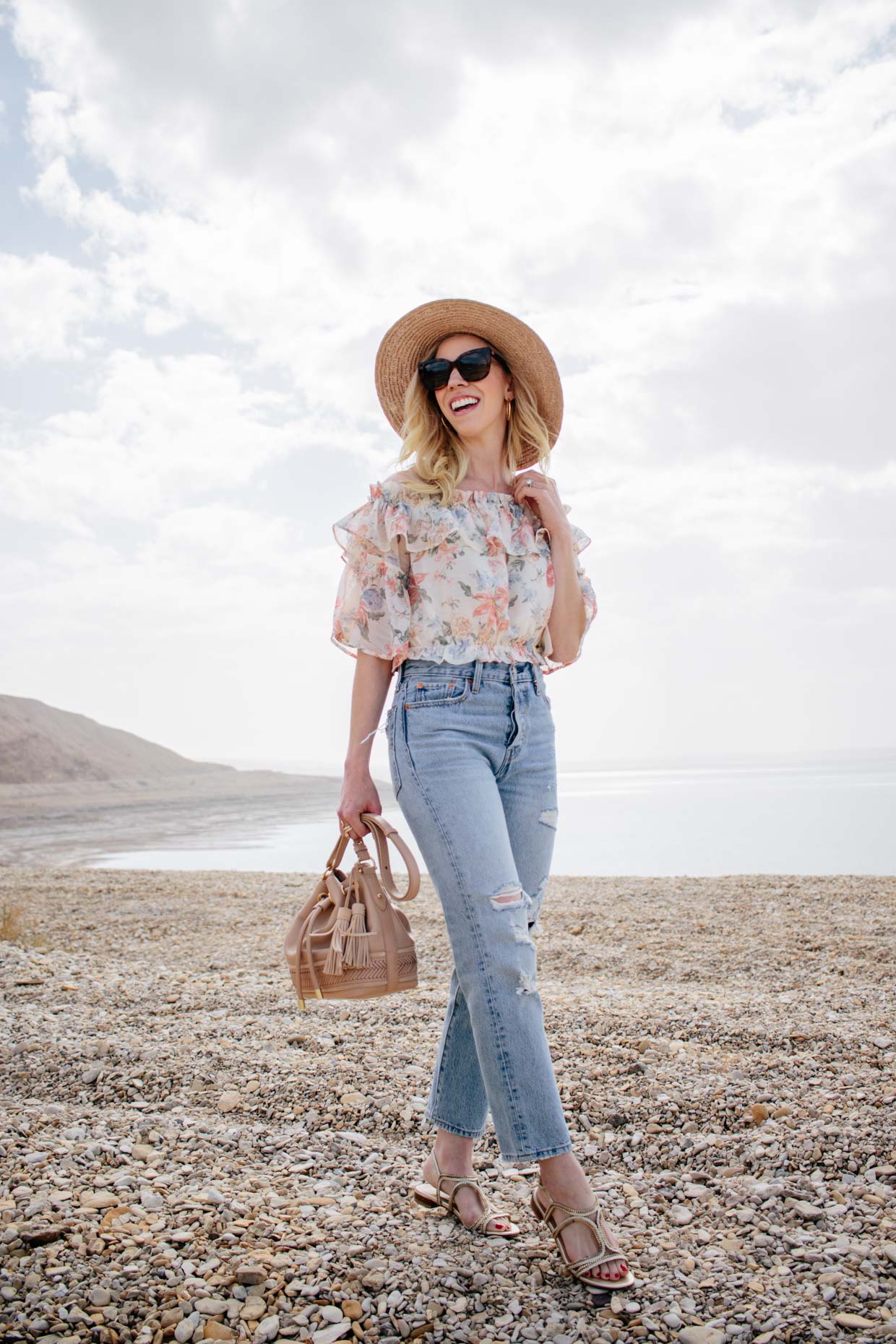 We officially only have one month left till it's time to move back to the States and I'm beyond excited but my packing anxiety is starting to kick in. Whenever we make a move, we have to separate our stuff into three categories: checked baggage, unaccompanied baggage (stuff we will need soon and takes about a week to arrive), and then our household goods which is the majority of our home's contents like furniture, kitchen items, etc. and takes a few months to ship. Needless to say, it gets a little crazy trying to decide how to sort everything out so I need to start making my lists!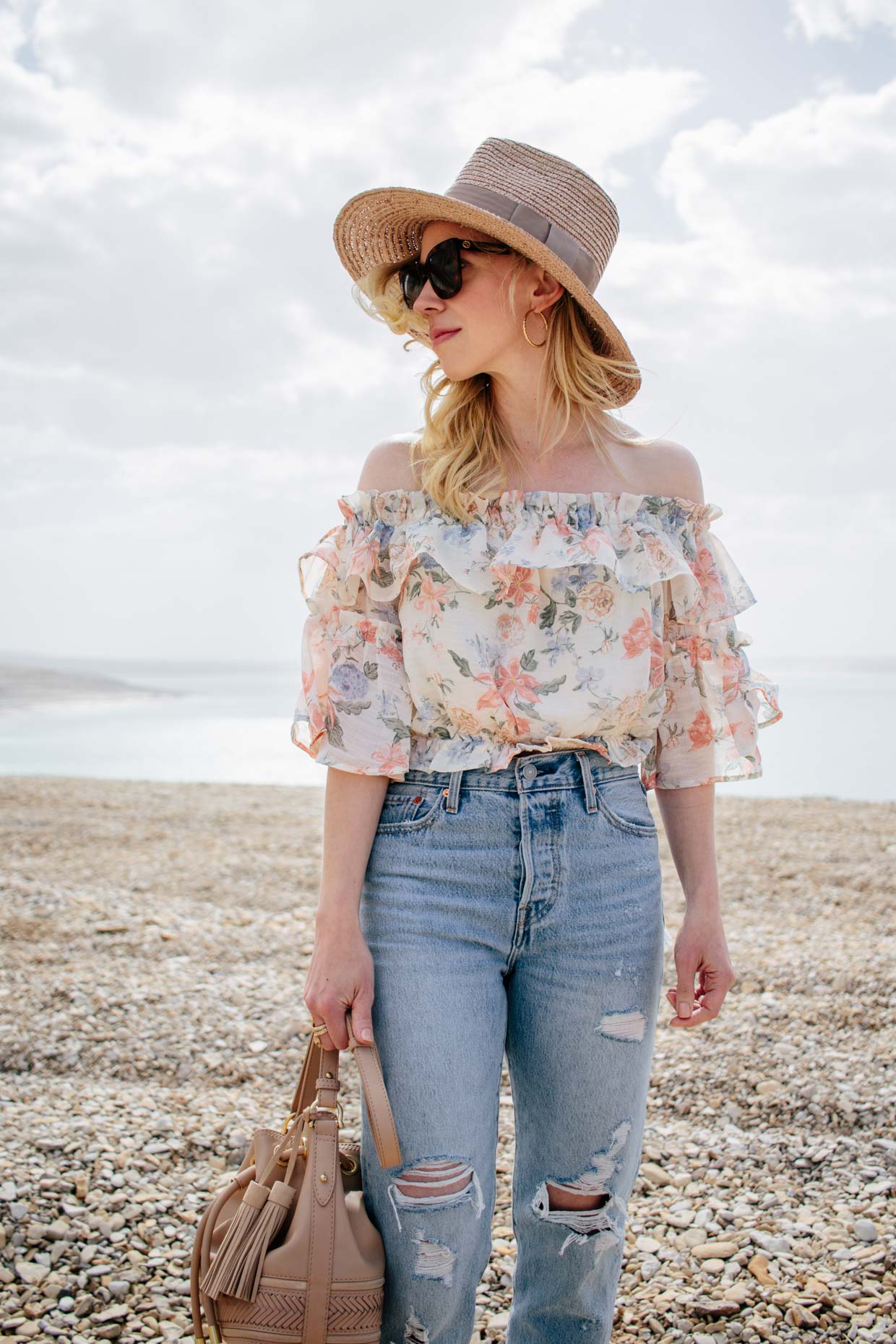 Since we only have a few weekends left to travel around, we decided to make a day trip down to the Dead Sea last Friday. It's nearly 2,000 feet lower than Amman so the temperature was 20 degrees warmer and gave me an excuse to wear my new top. I know they've been trendy for awhile but I still love the look of off the shoulder tops and dresses, especially with a pair of statement earrings.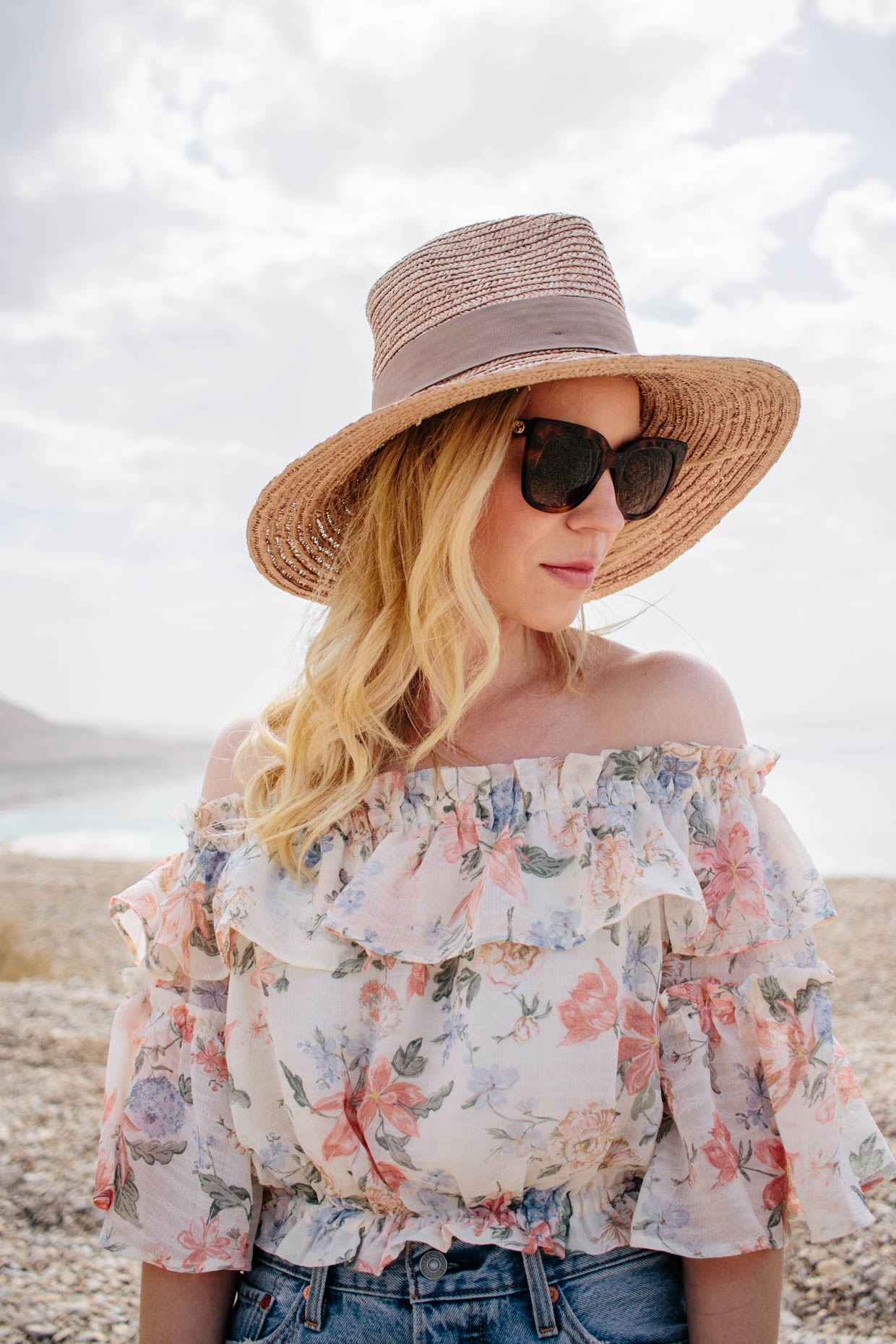 I'm super picky when it comes to sunglasses and hardly every buy them but I loved the classic style of this new pair from Gucci. Sunnies like these with a square shape are making a big comeback for spring and summer.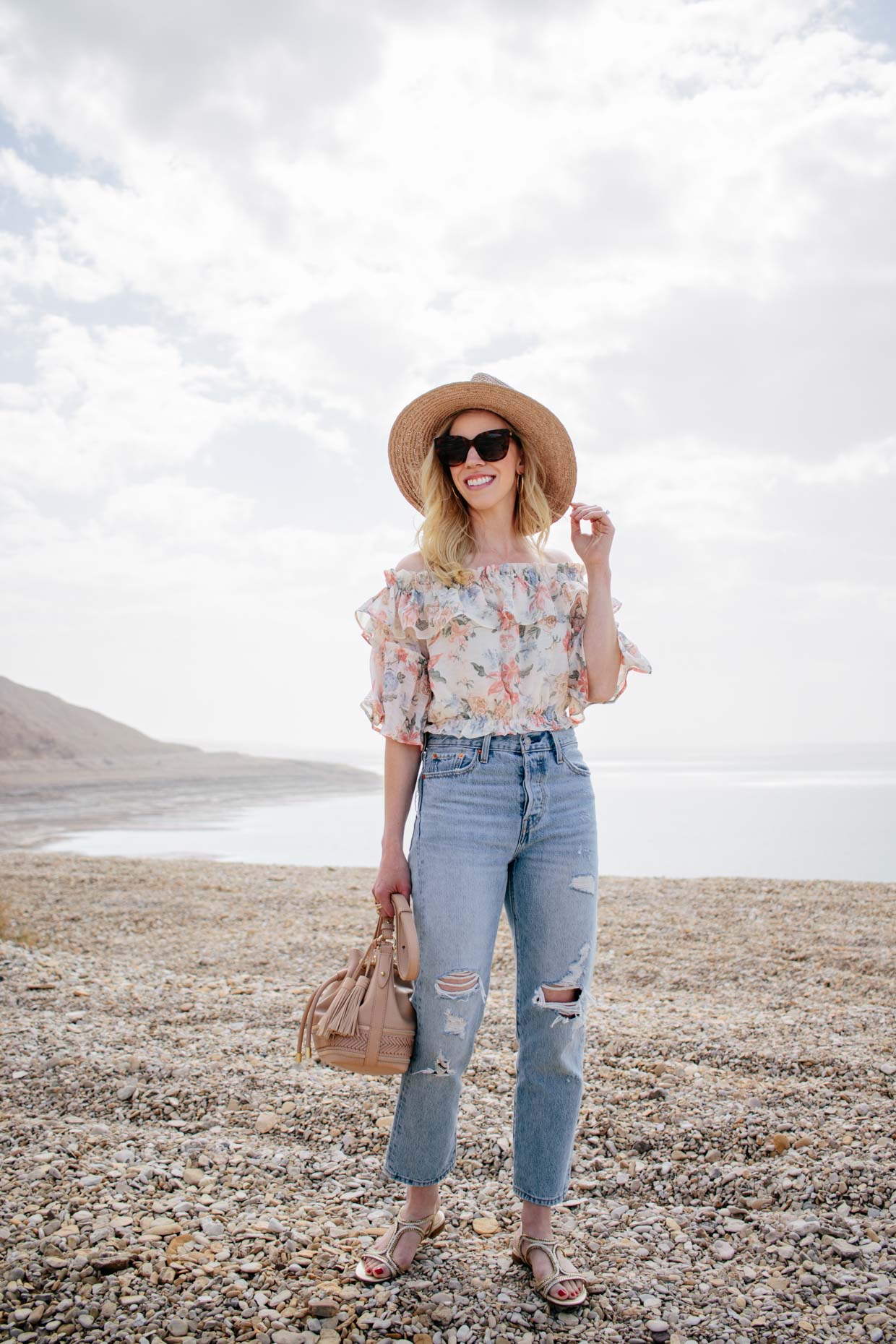 I finished this summery look with my favorite Levi's Wedgie jeans and gold sandals (currently obsessing over one of these new pairs for summer!)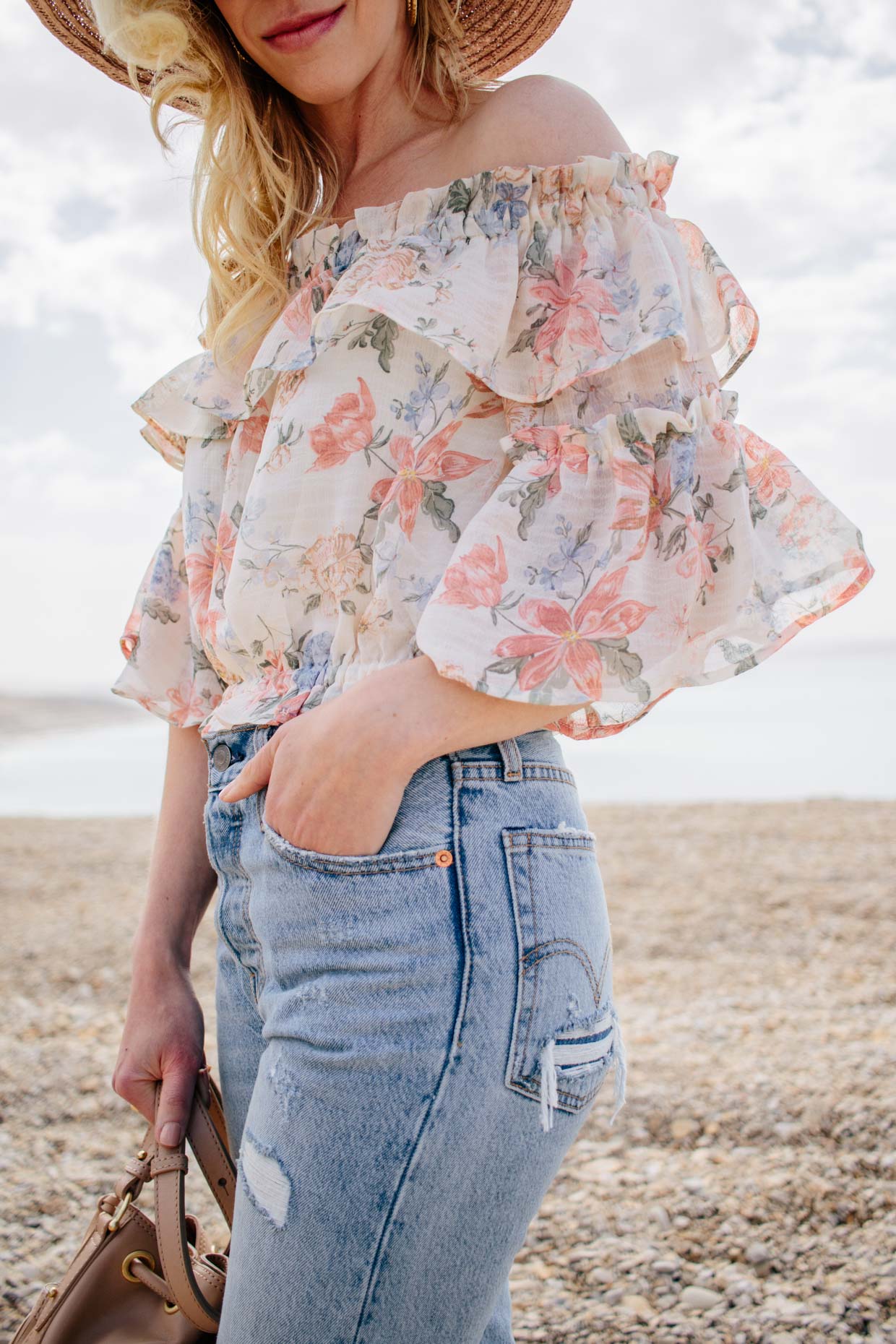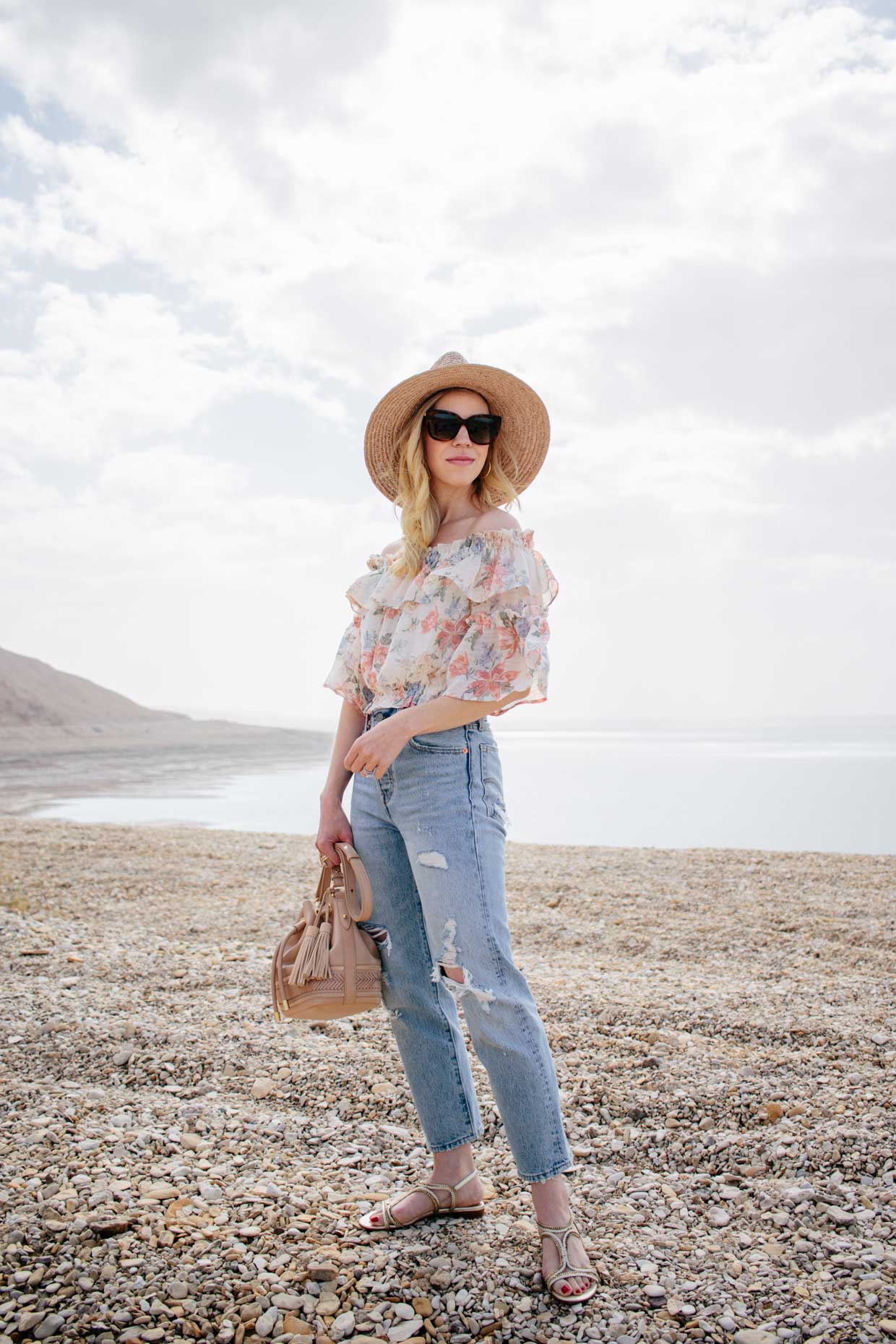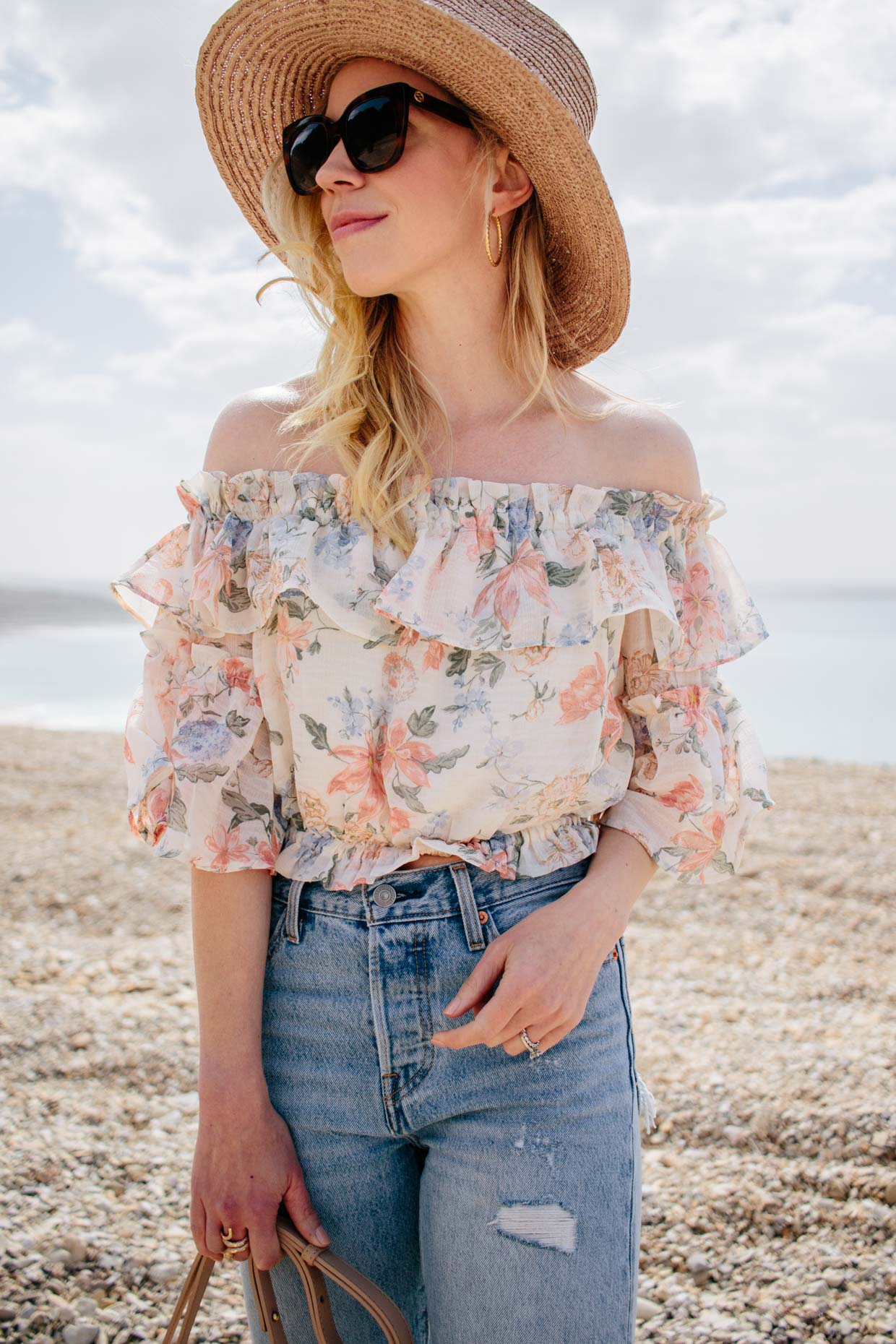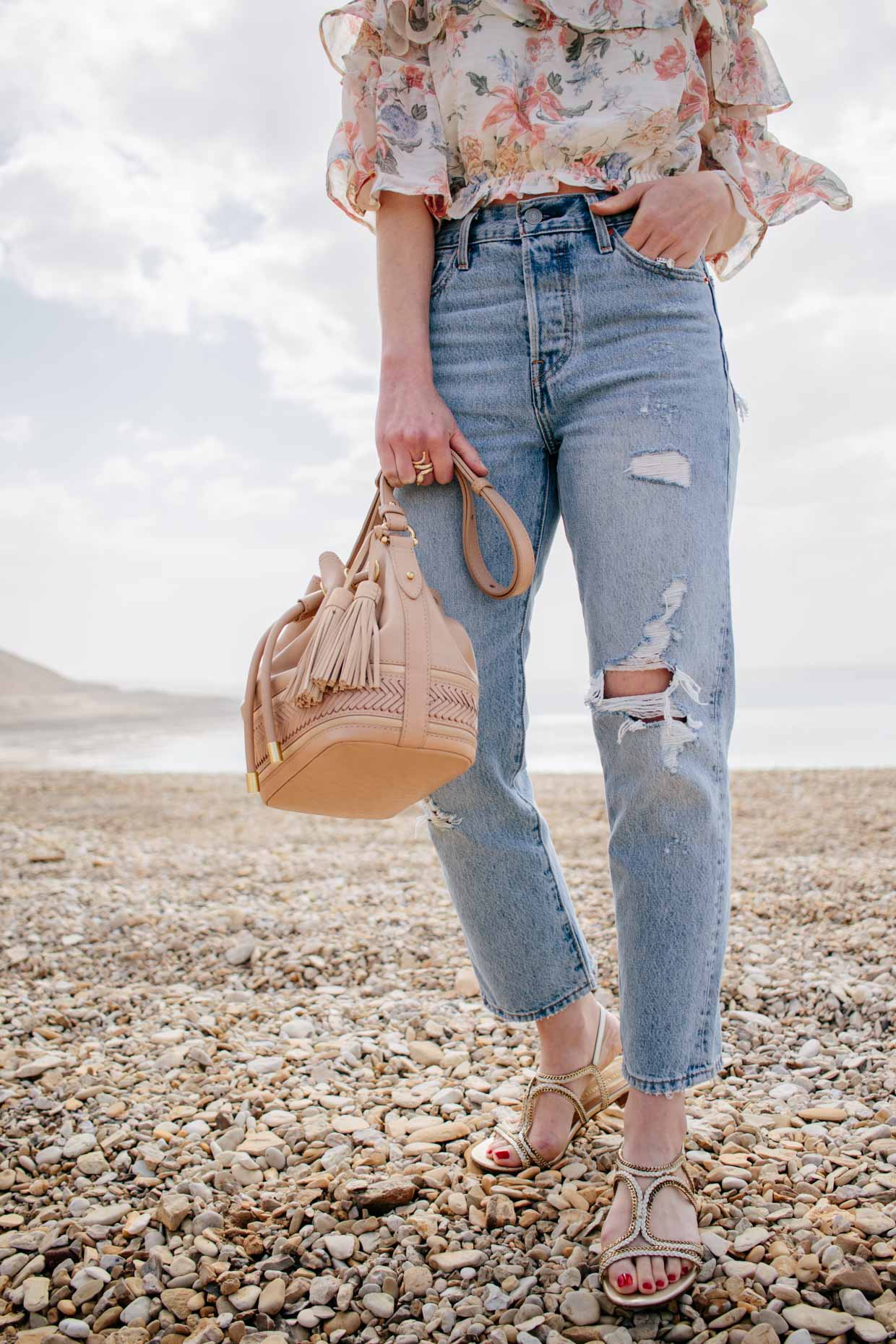 Hope your week is off to a great start and thanks so much for taking time to stop by today!
Shop the Post