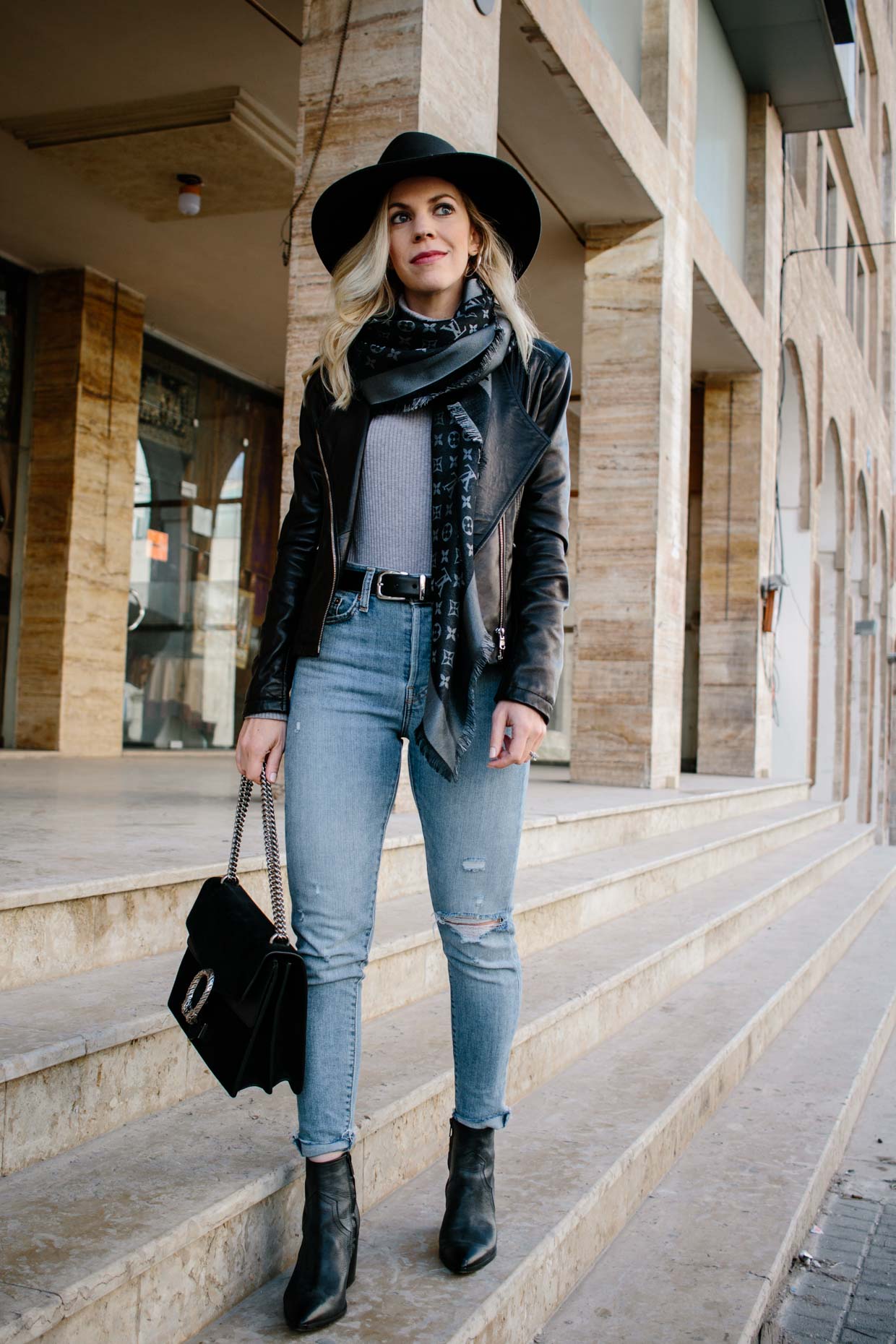 Hi everyone–we've almost made it to the weekend! I don't have a whole lot to say today as my mind has been pretty occupied with the sad news that my grandfather passed away a few days ago. He just celebrated his 90th birthday last week, so we can definitely say he lived a good, long life, but of course it doesn't make it any easier for our family. He's been very sick for awhile now so we'll find comfort in the fact that he can finally be at peace. These are the times when it's very difficult to be living so far away from home. He was my last living grandparent. Despite feeling sad, I am so very grateful Lila could meet him when we went home last summer. I found the video I took on my phone of my grandfather holding and talking to her and that made me smile. At least we can show it to her one day.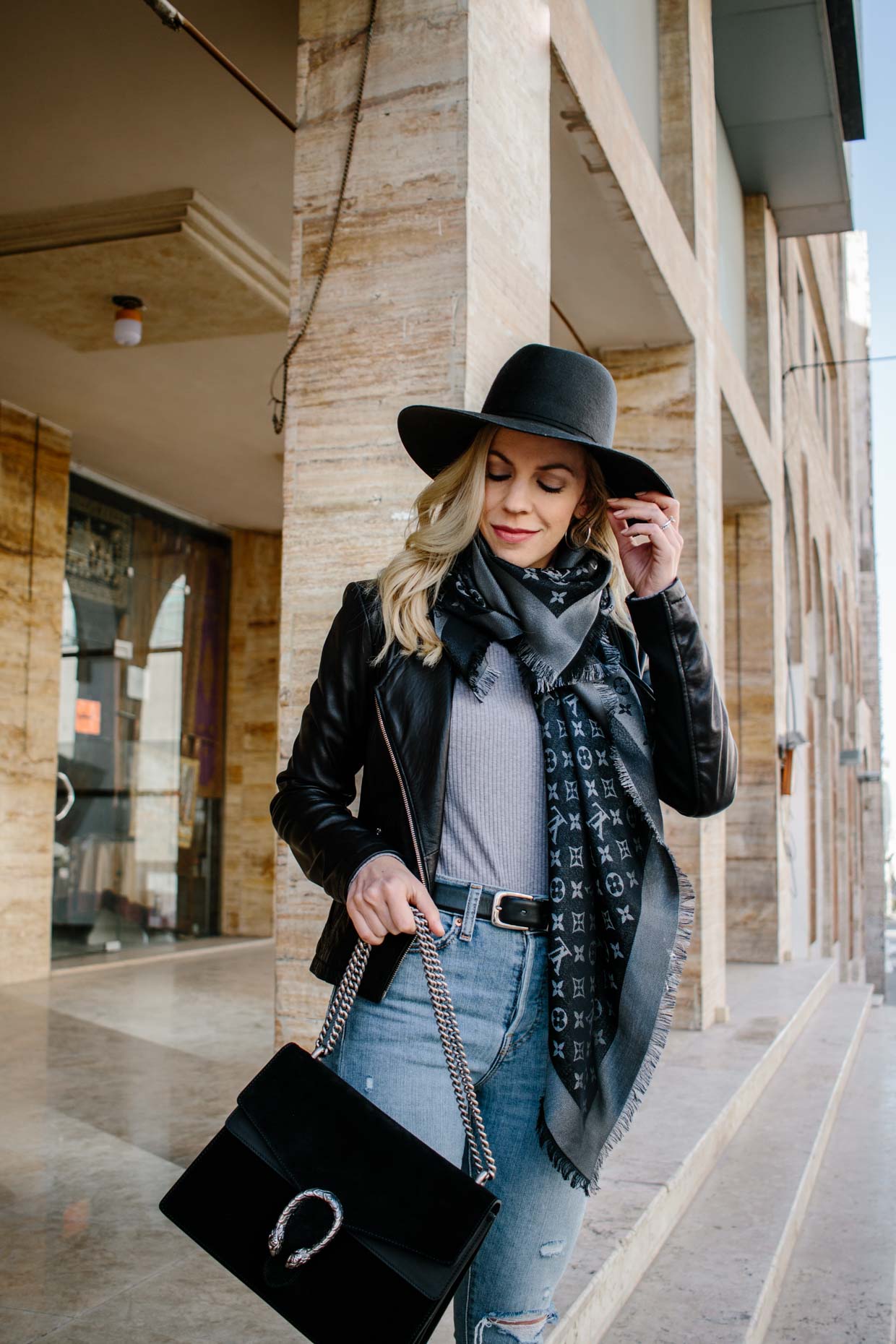 In this in-between season that's not quite winter and not yet spring, I've been reaching for my leather jackets often. They're so easy to throw on over anything for an edgy look. I've also been trying to get as much use as possible from my favorite Louis Vuitton scarves while it's still cool out. Wearing them always makes me instantly feel put-together.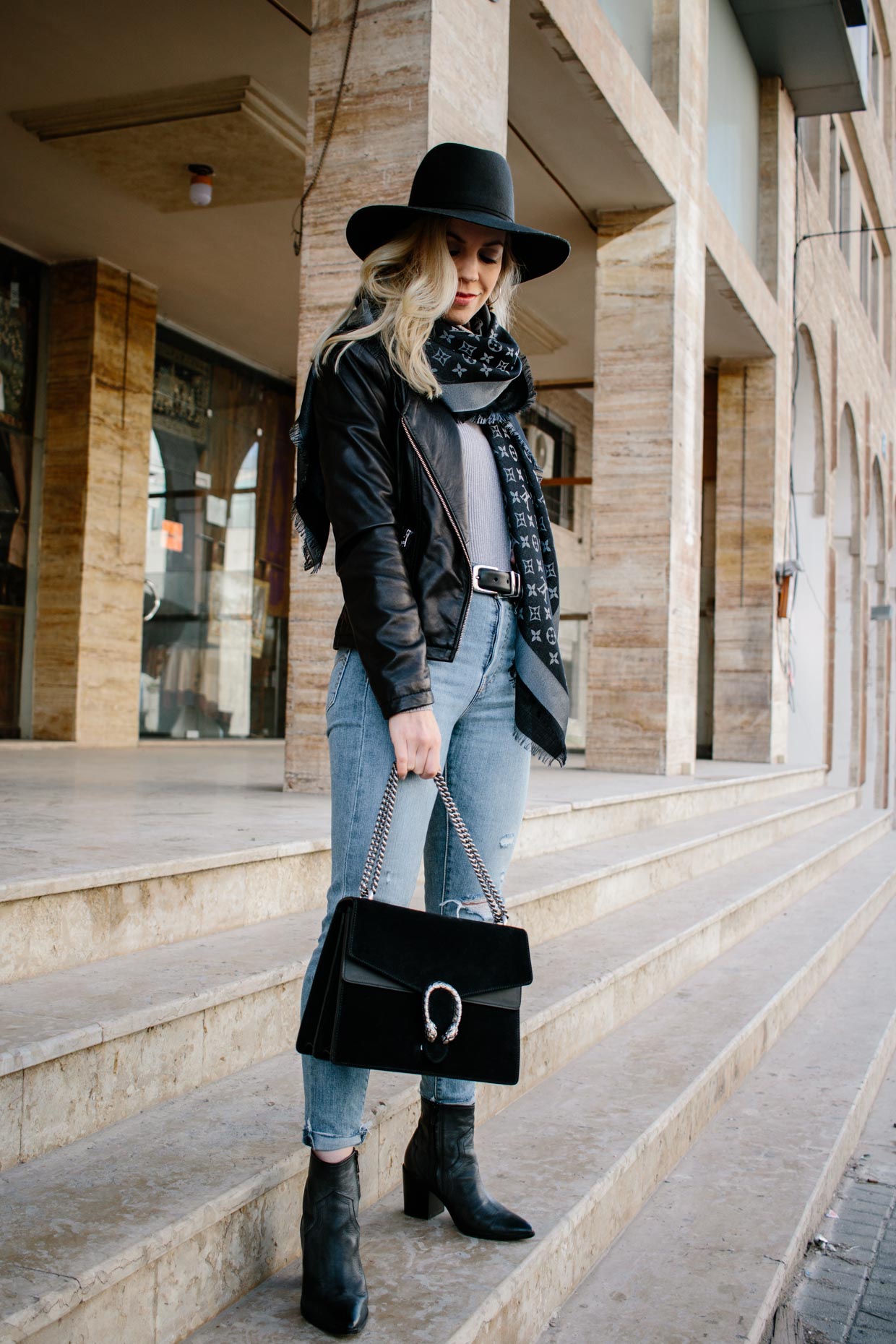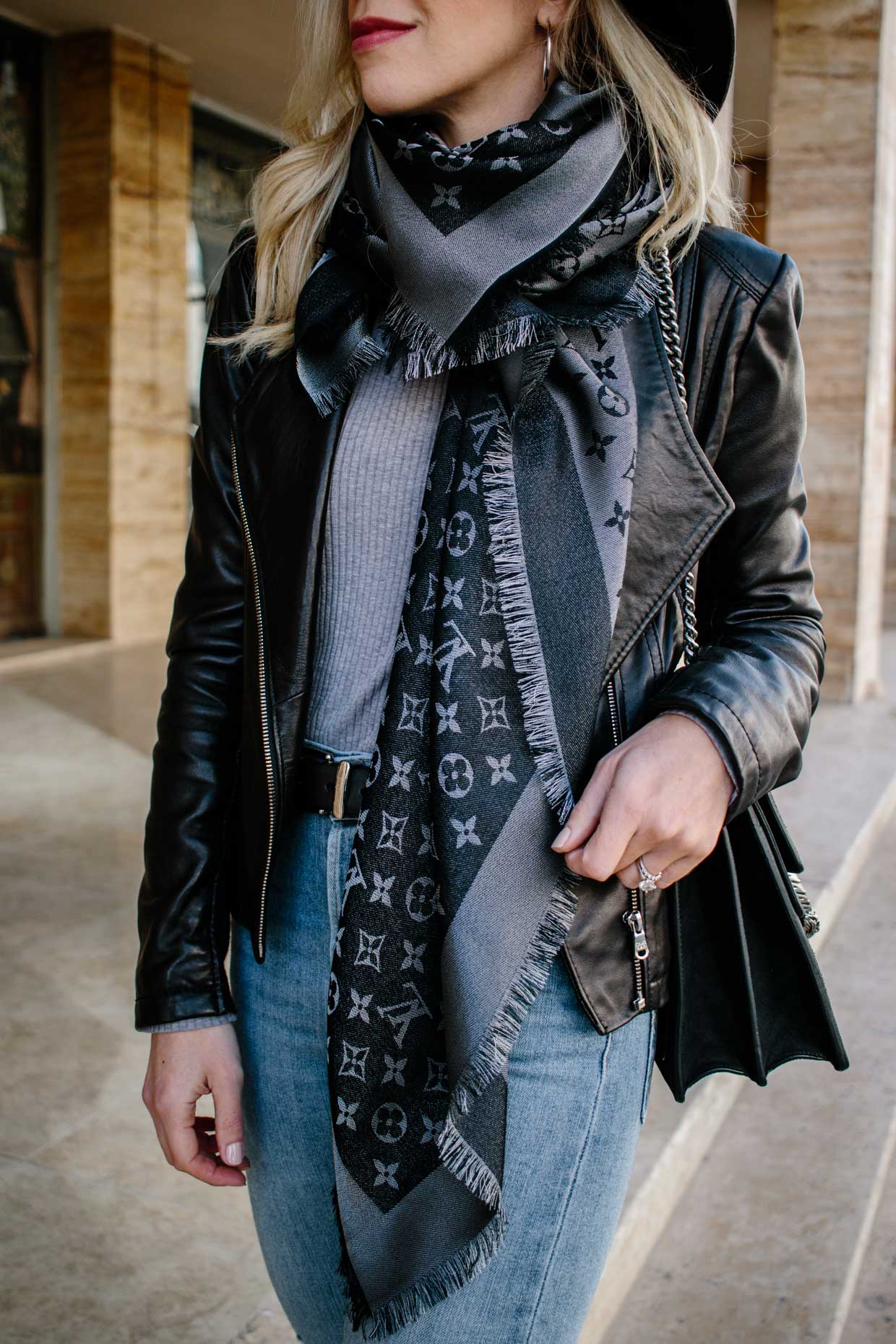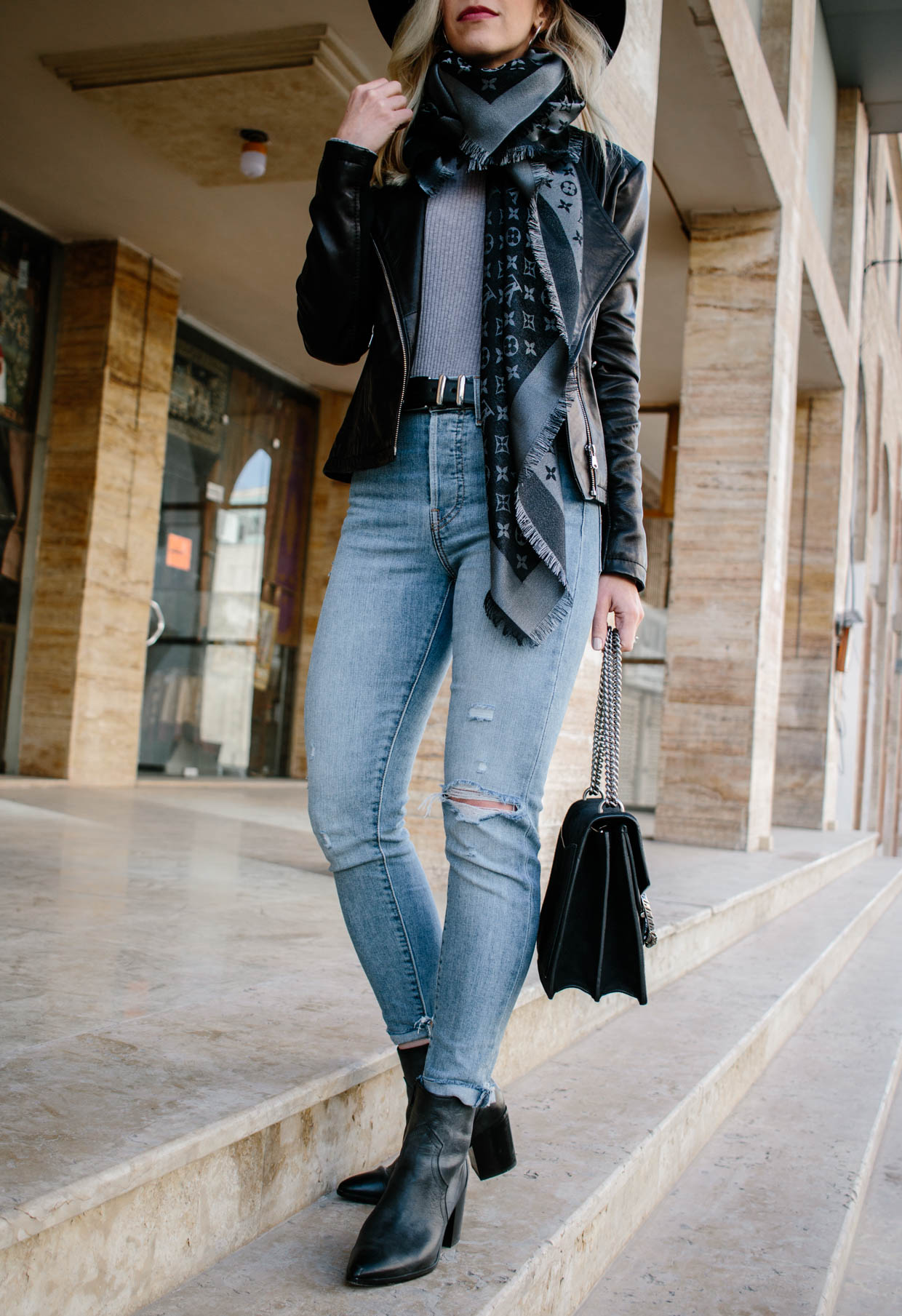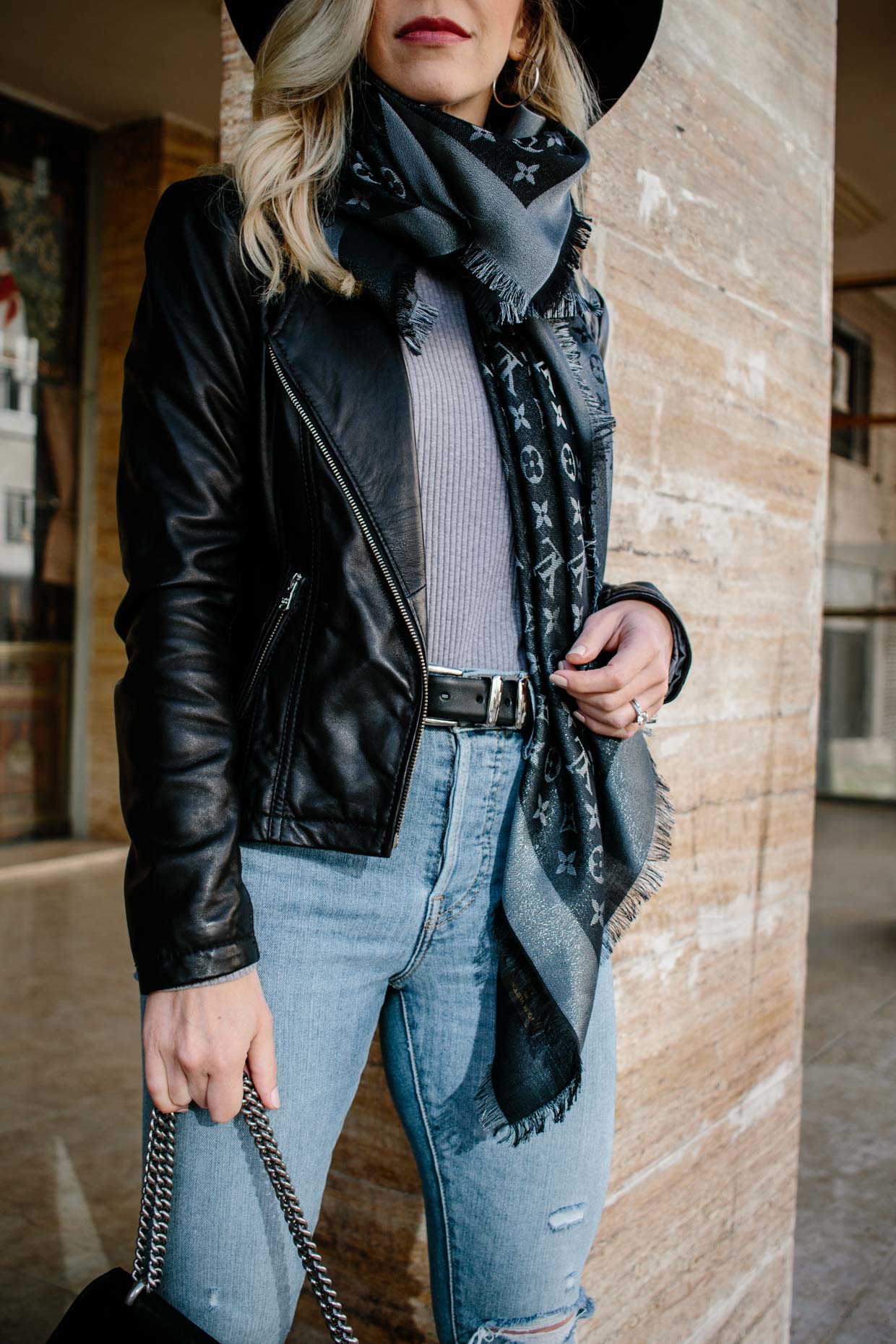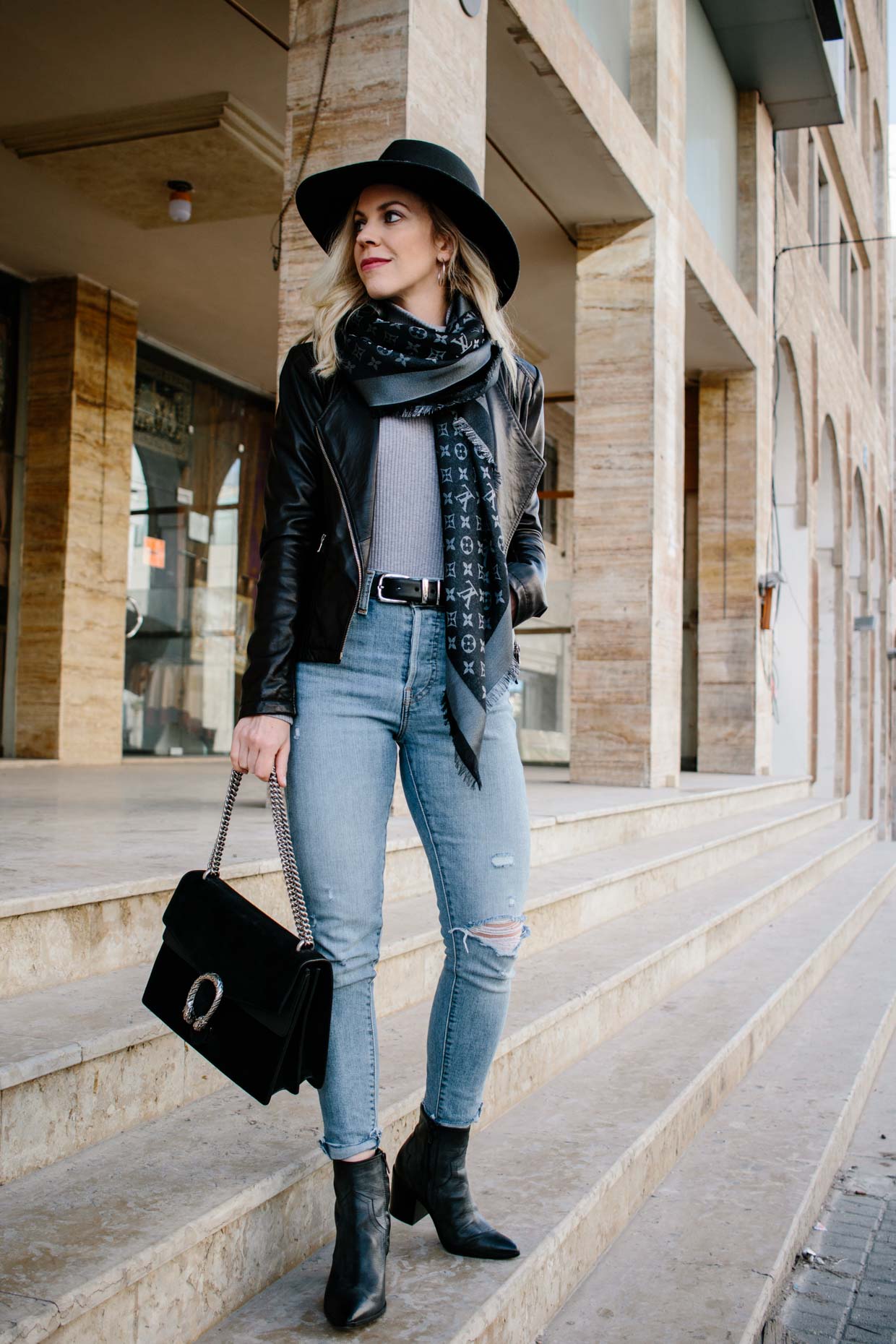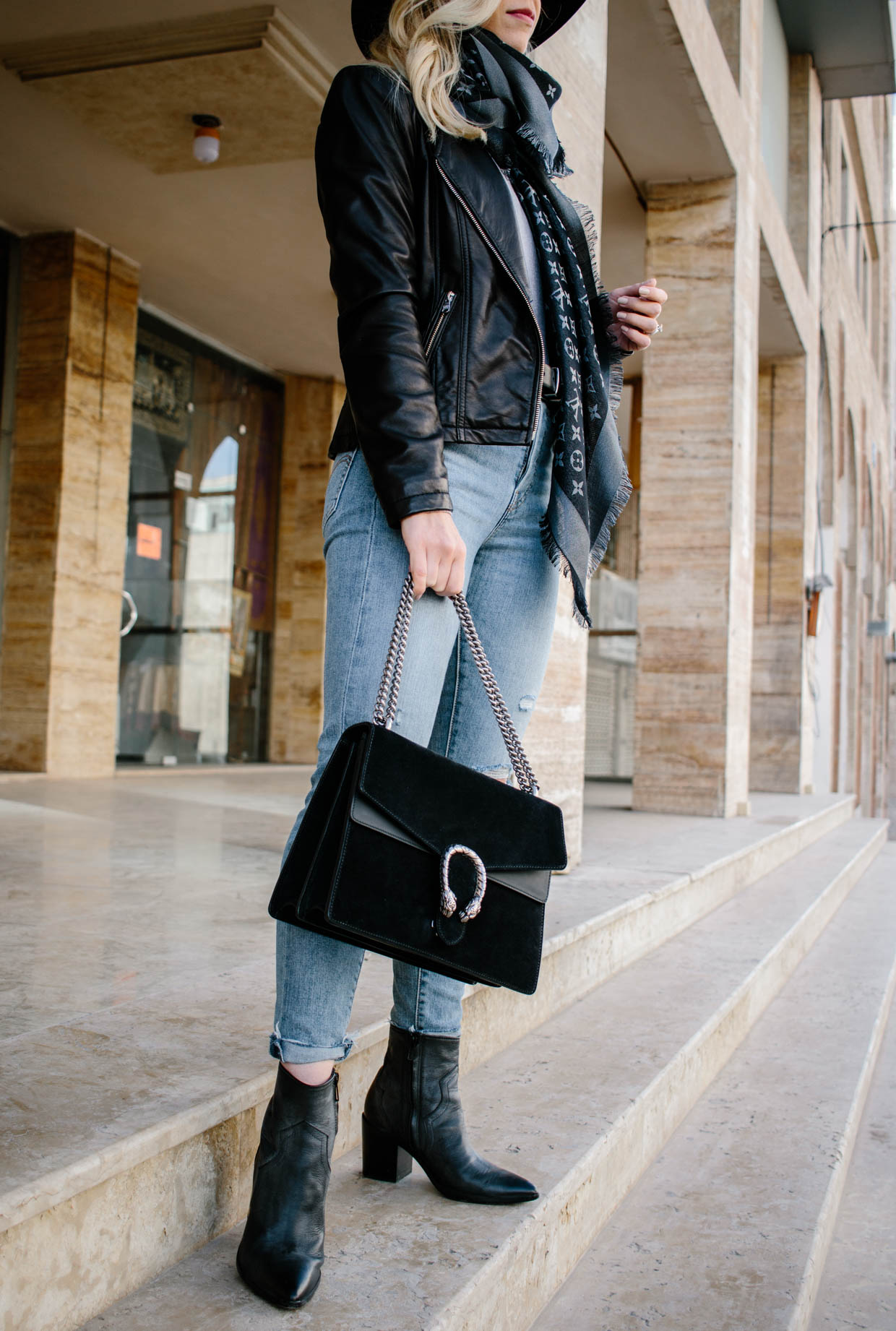 I hope you all have a wonderful weekend, and as always, thank you so much for reading!
Shop the Post