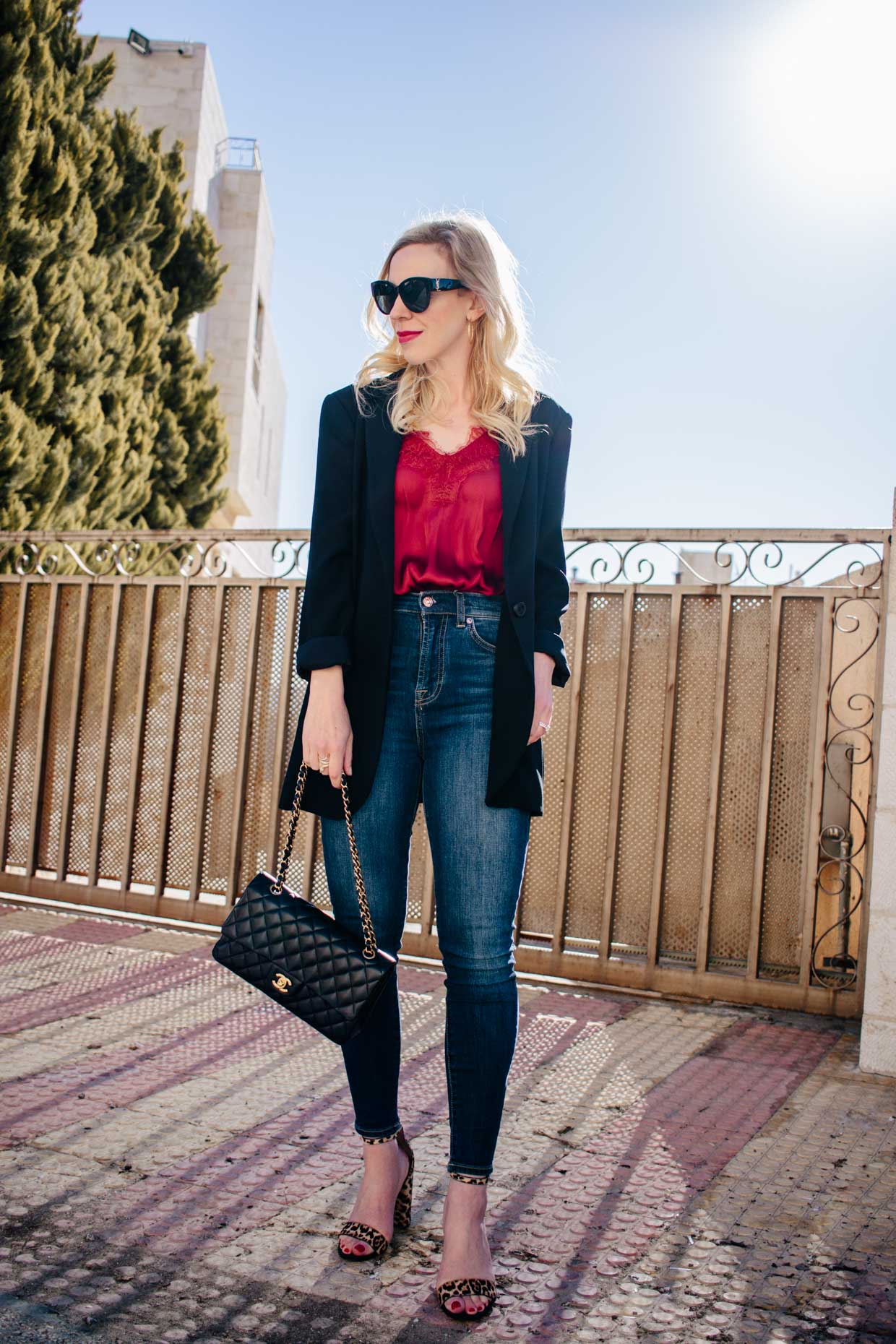 Who's ready for Valentine's Day? My husband and I are going to do our best to arrange a babysitter and sneak out for dinner alone since we hardly ever go out. Now that I think about it, I'm pretty sure we've only been out twice on our own since Lila was born—can you tell we're homebodies?!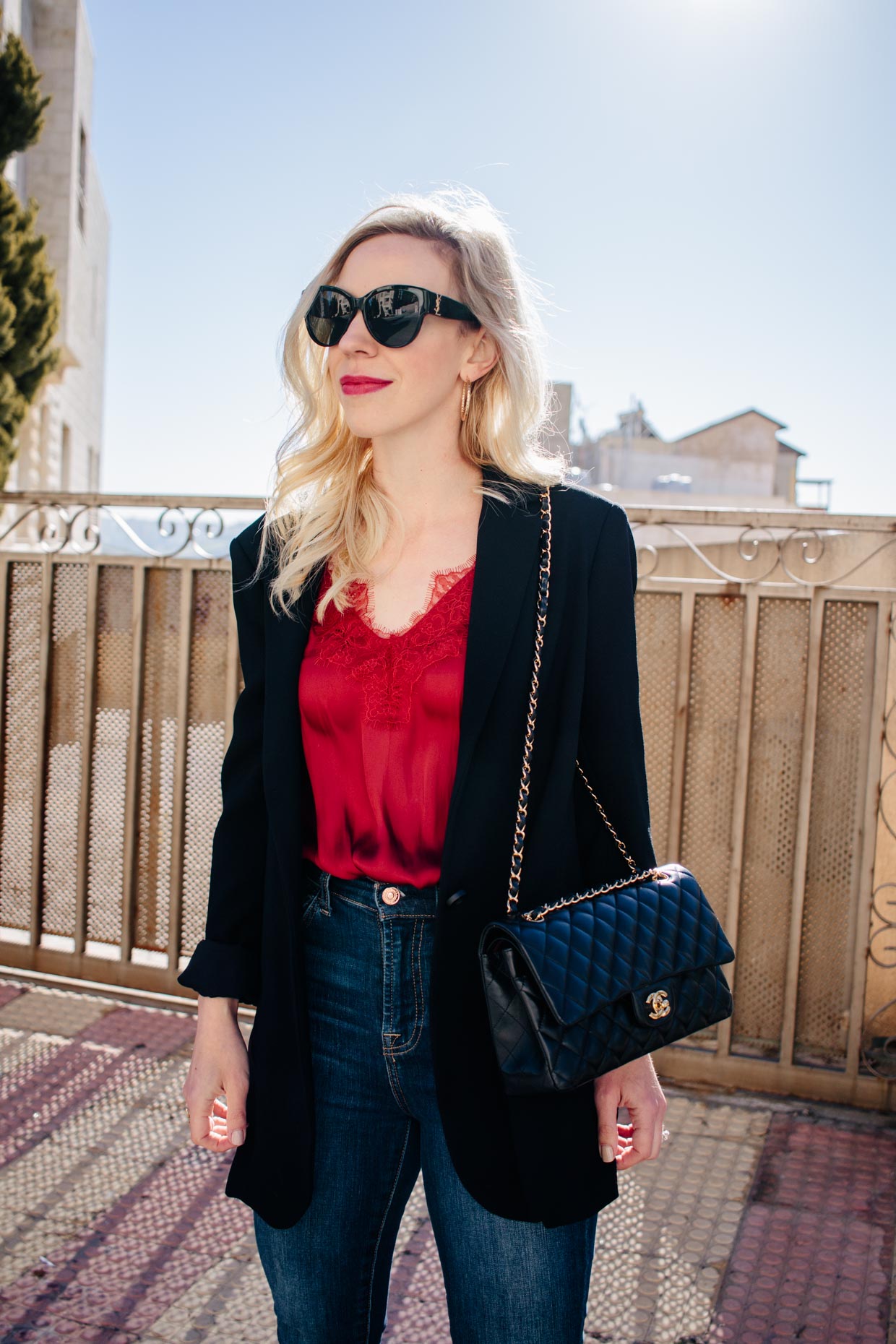 You can bet this red lace cami will be part of my Valentine date night look. This is actually the same camisole I mentioned as being one of my top closet essentials on yesterday's post about my most-worn items under $75. I like to wear lace camisoles under blazers to add some femininity to the menswear vibe but you could also wear it on its own.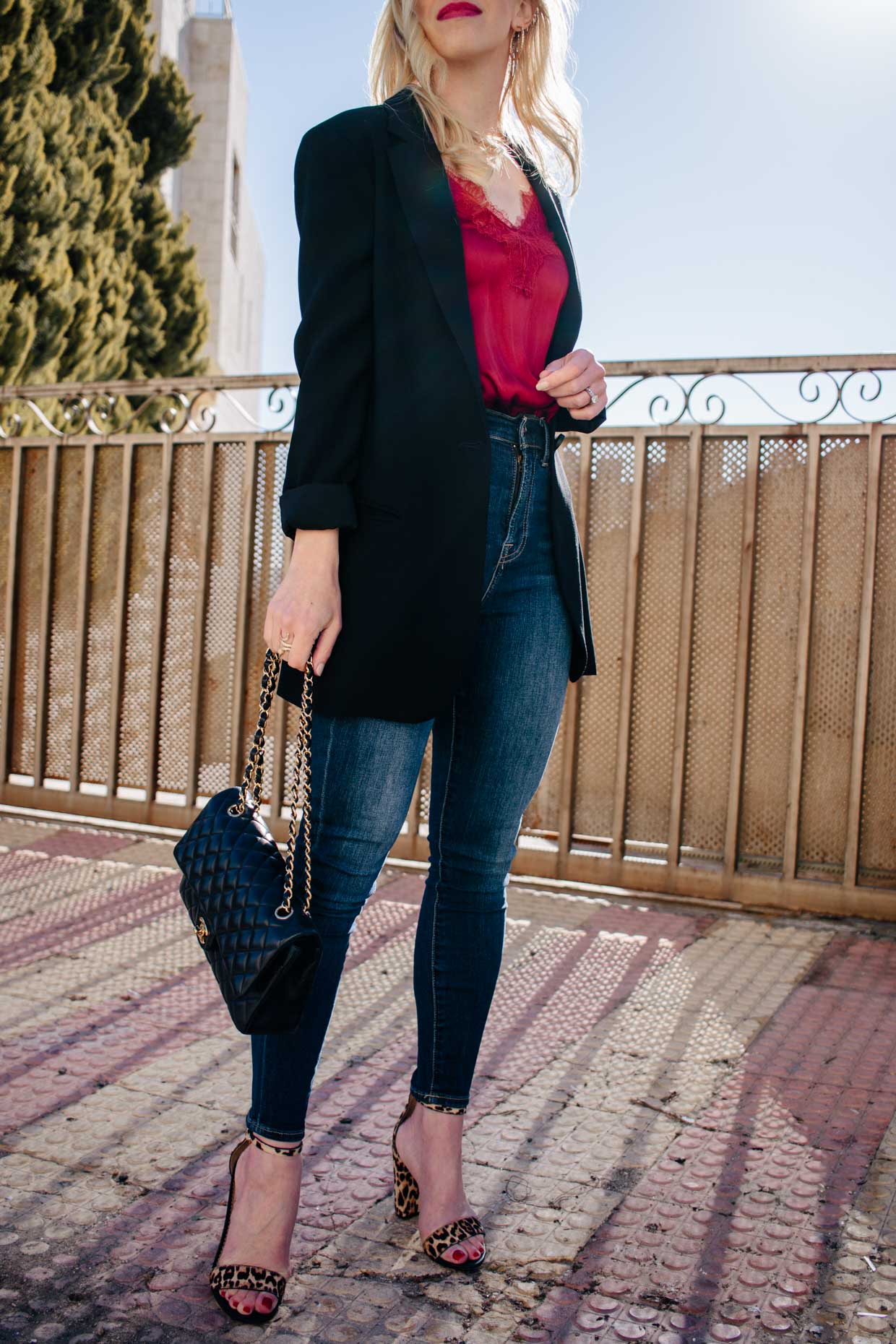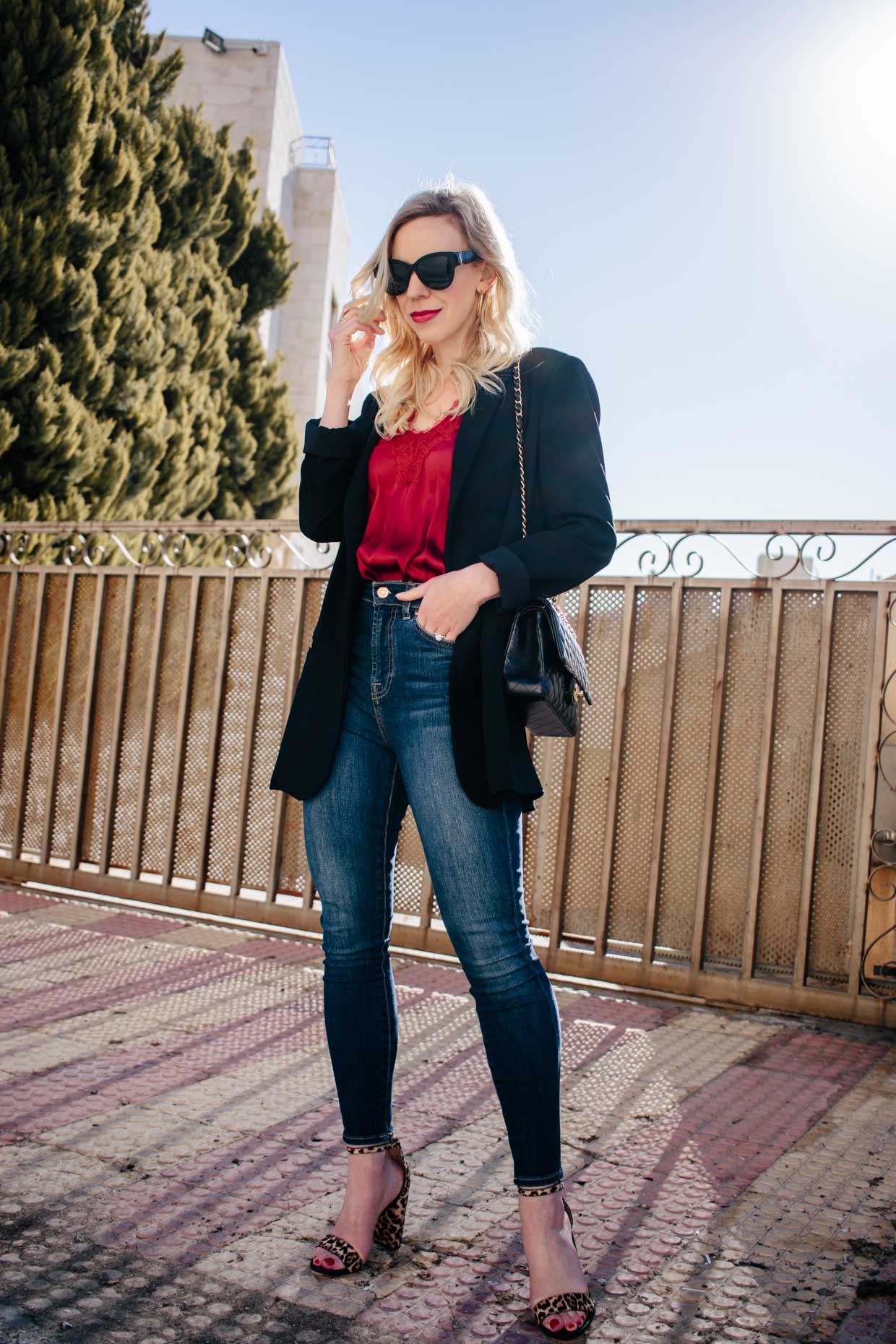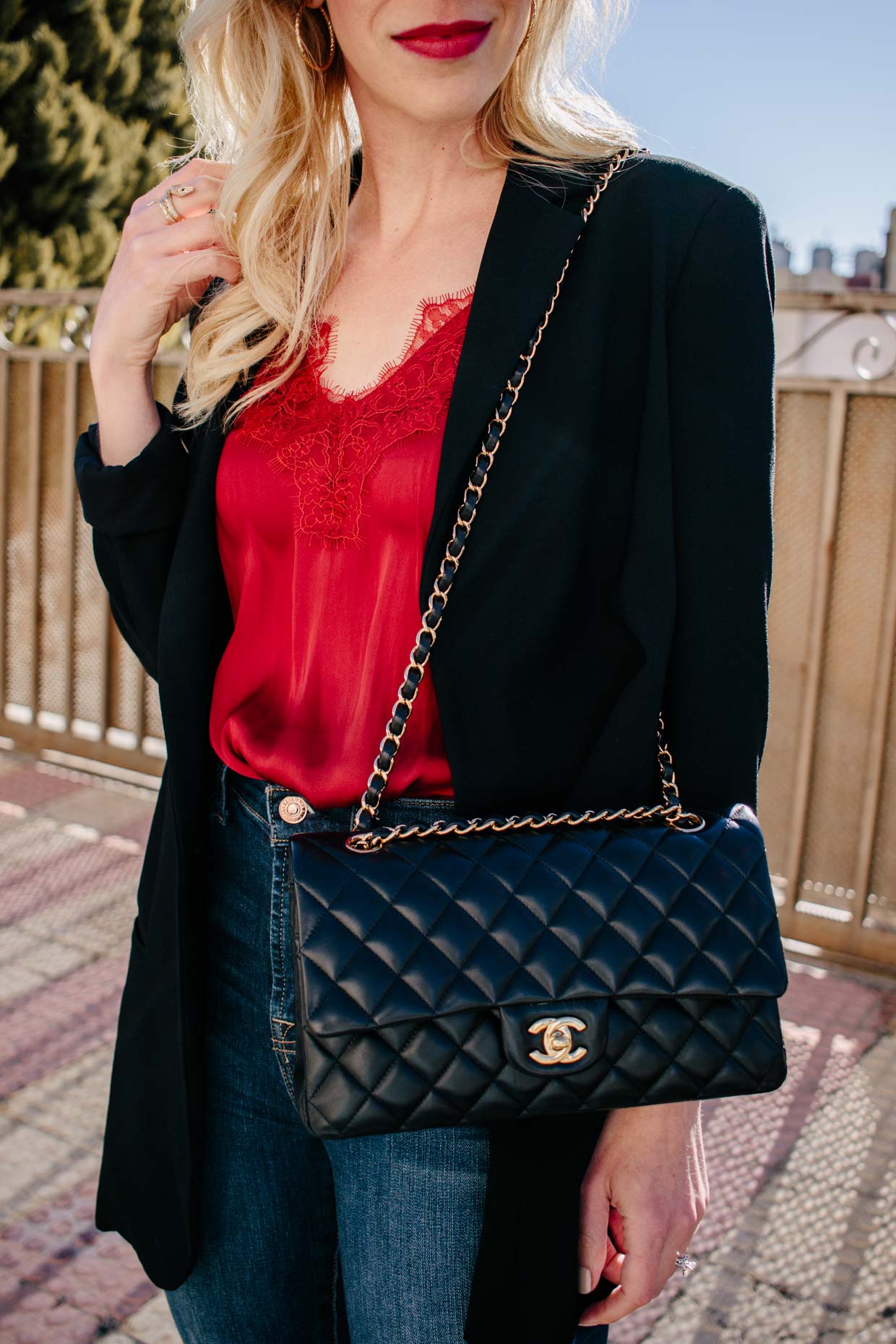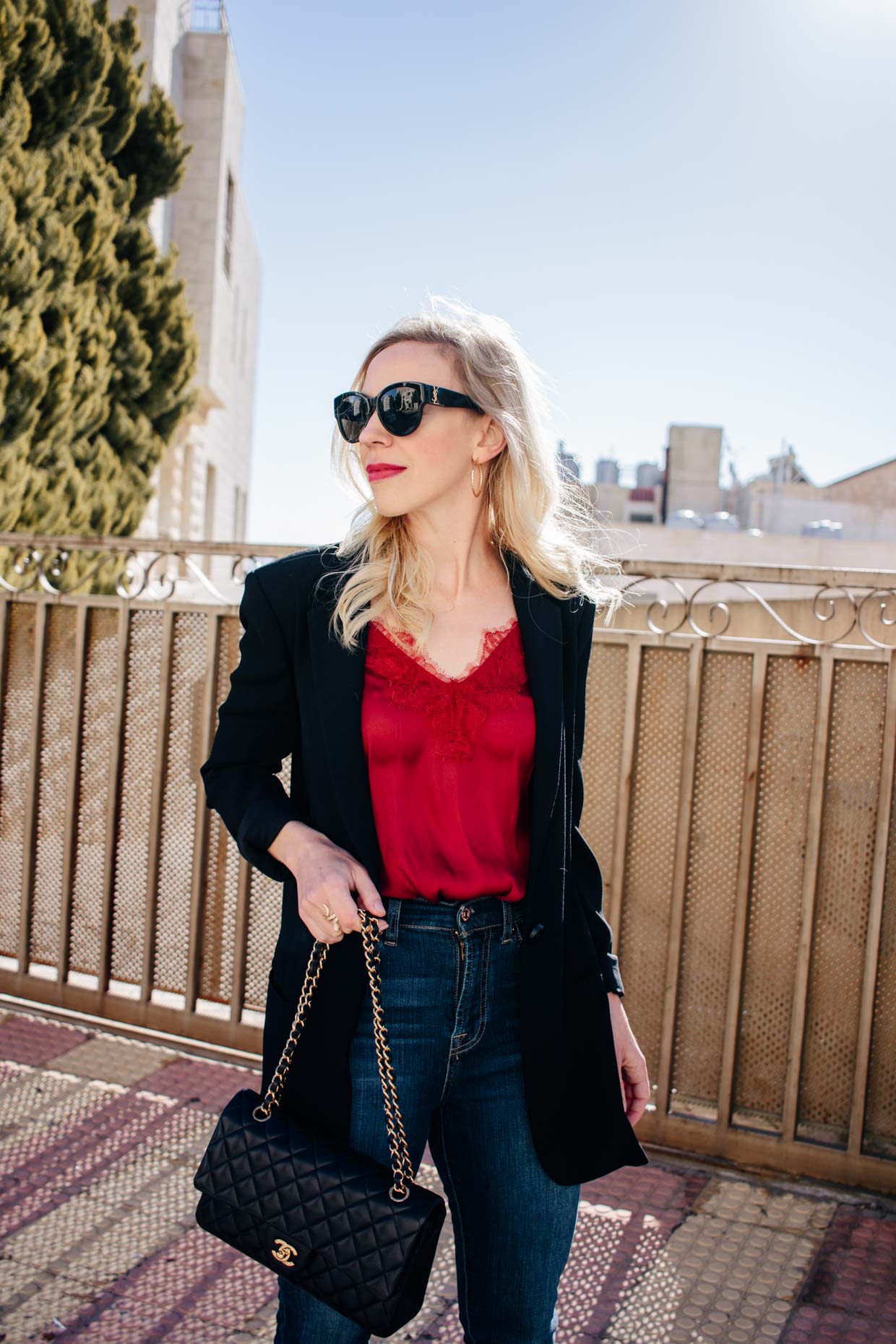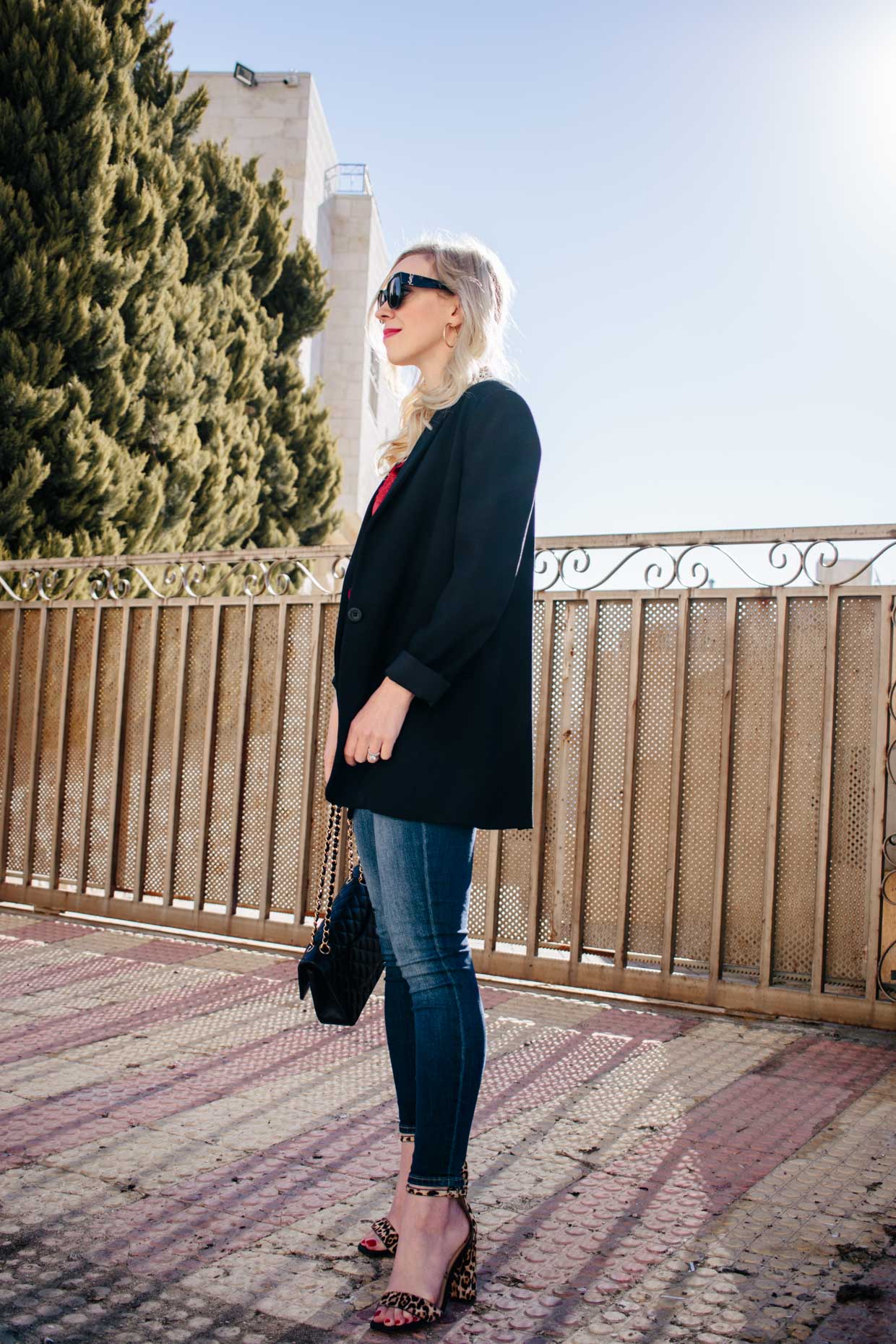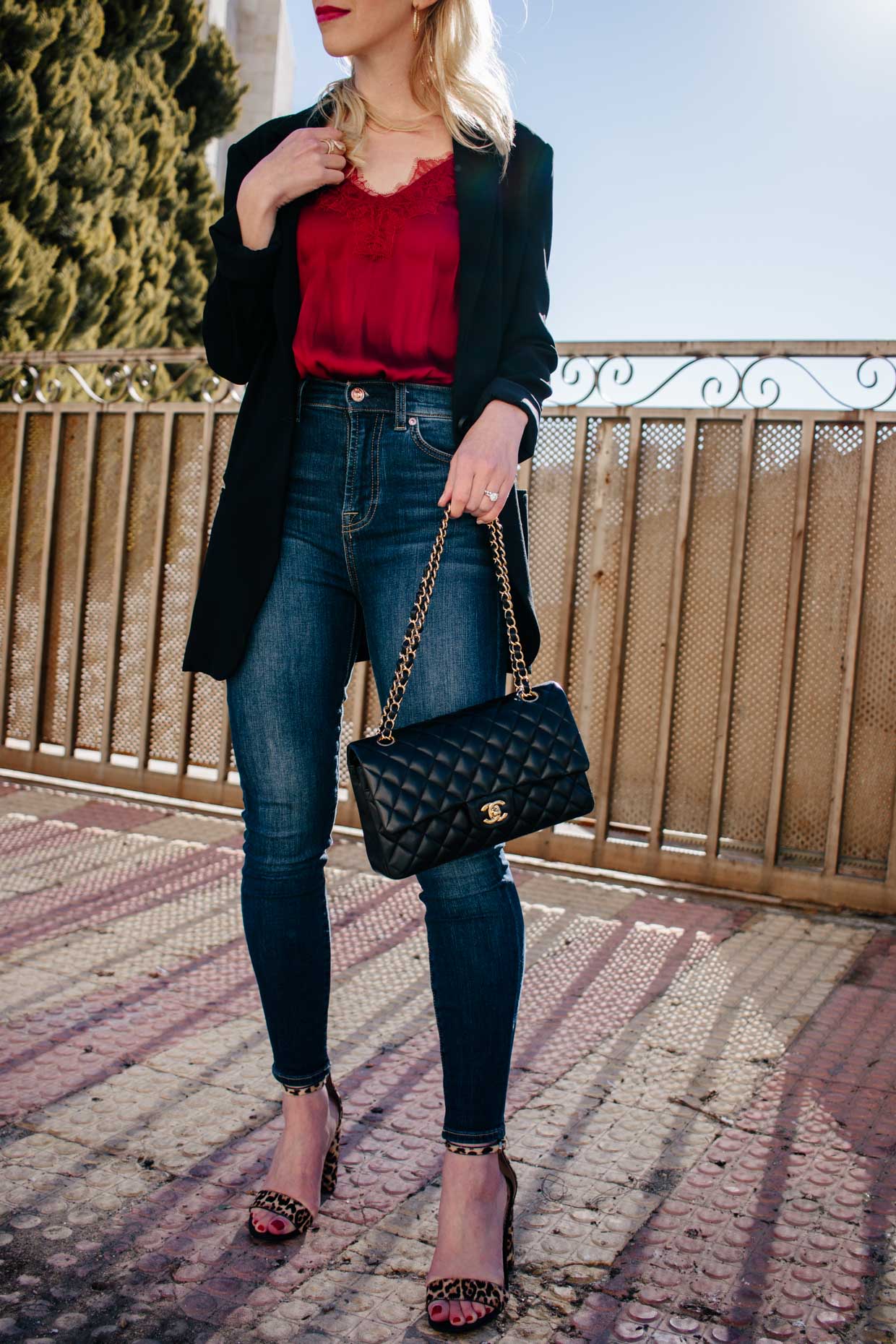 I hope you all are having a great week and thanks so much for visiting!
Shop the Post