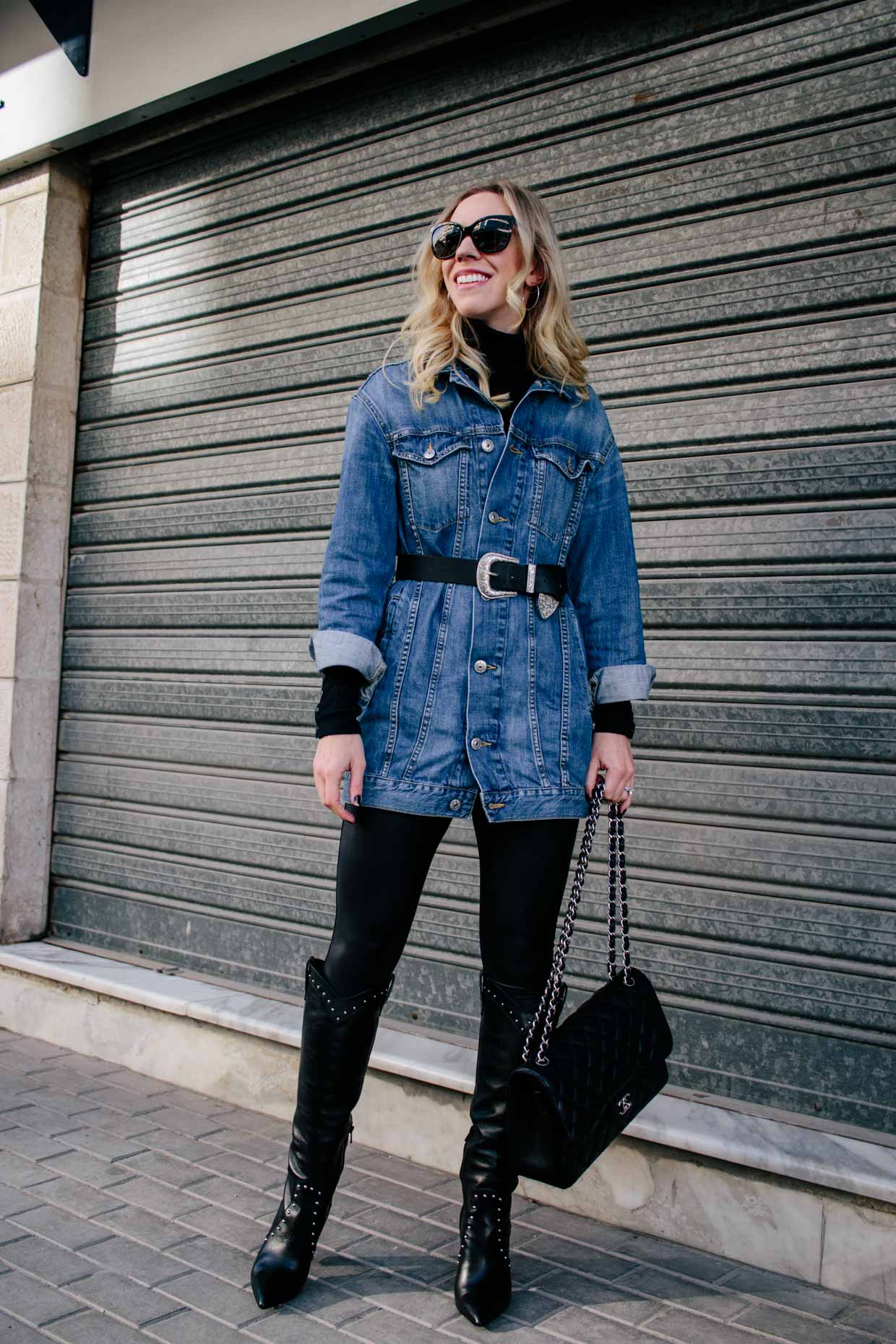 We've made it to the end of January—whoo hoo! Is it just me or does this month felt like it dragged on for ages? We're in the final countdown until we move home, so that factor probably makes time seem to move slowly for me. We've enjoyed our time in Jordan, but as we near the end of our overseas tour, I'm finding myself at that point in limbo between two places where I'm just ready to move on.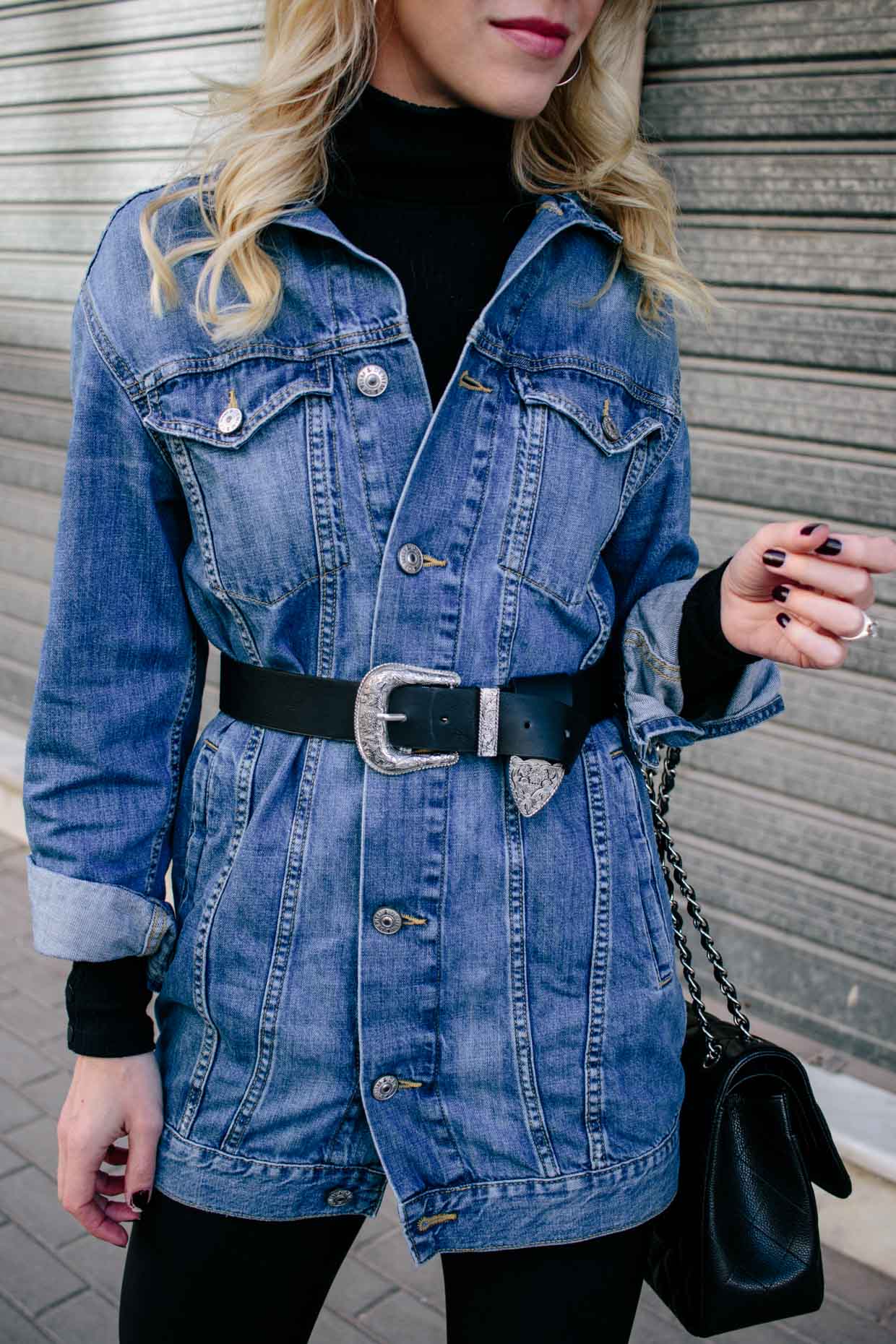 I like to get creative with my long denim jackets since the extra length makes them really versatile. You may remember when I posted a similar look with the same western belt back in late summer over a tank dress and mules (see this post).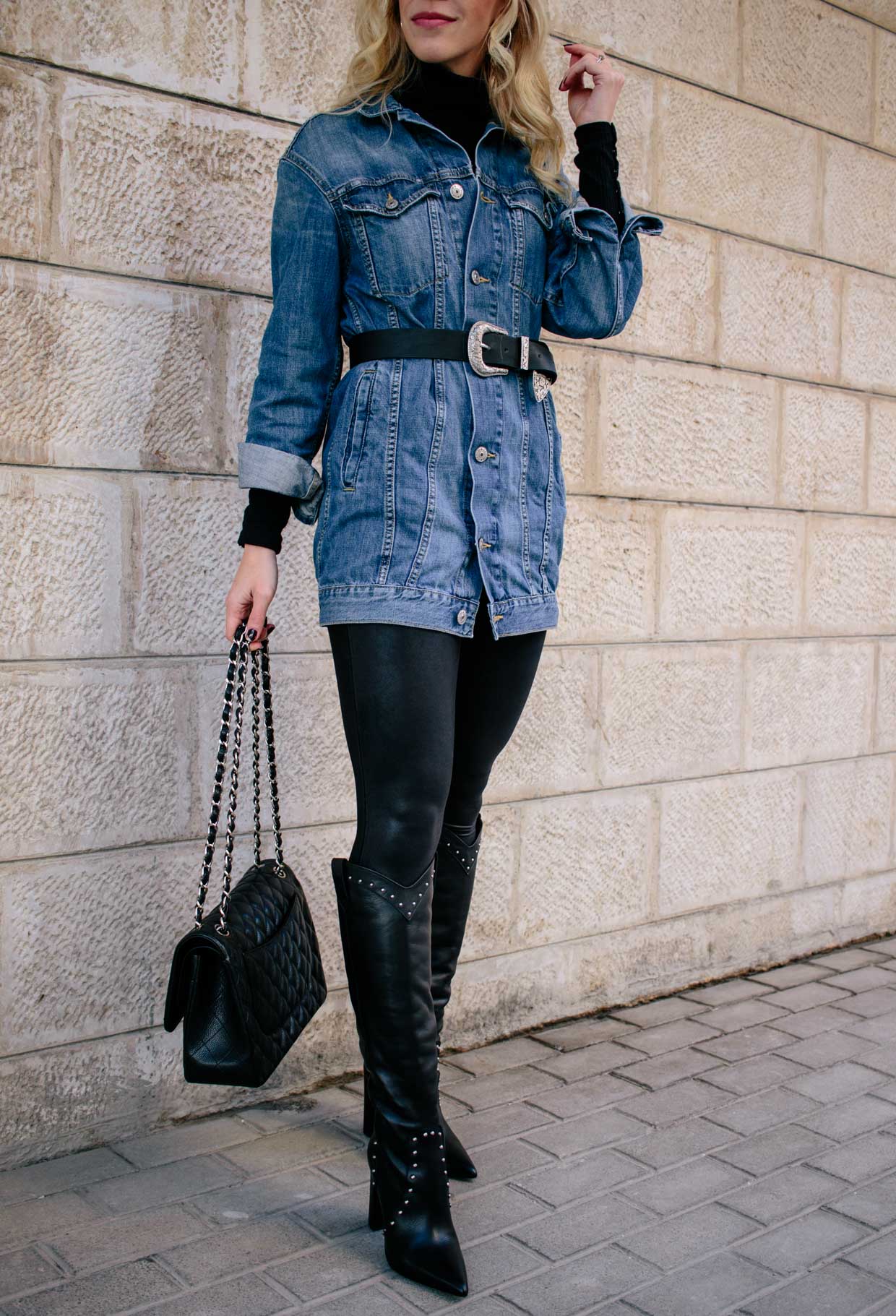 For this look, buttoning up my jacket gave it the look of a dress over my favorite faux leather leggings and these studded boots added to the western vibe. It's so hard to resist, but I'm trying not to wear this pair too much since the soles are leather and the sidewalks here are really rough—I'll be taking them to my favorite cobbler for rubber bottoms as soon as we get home!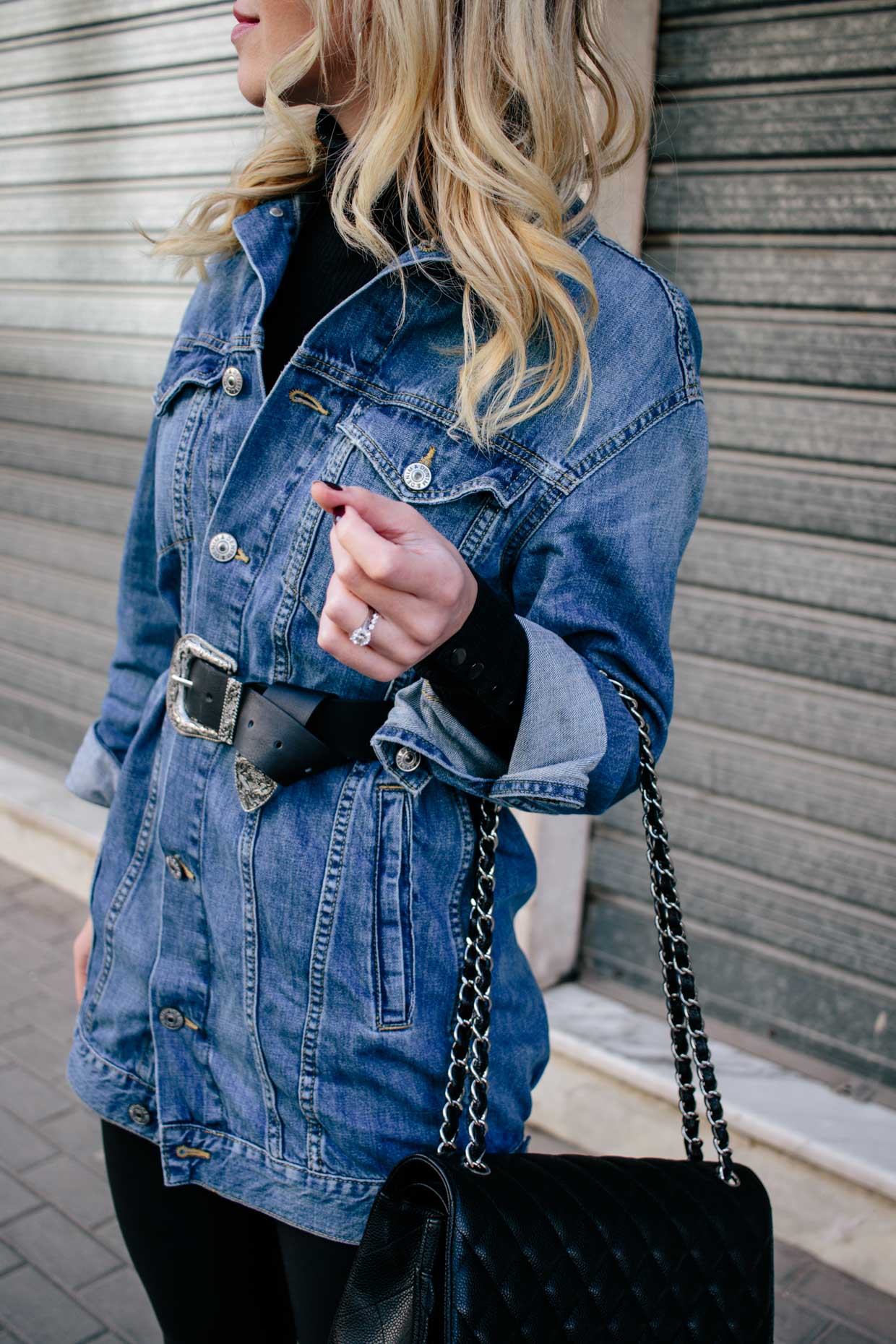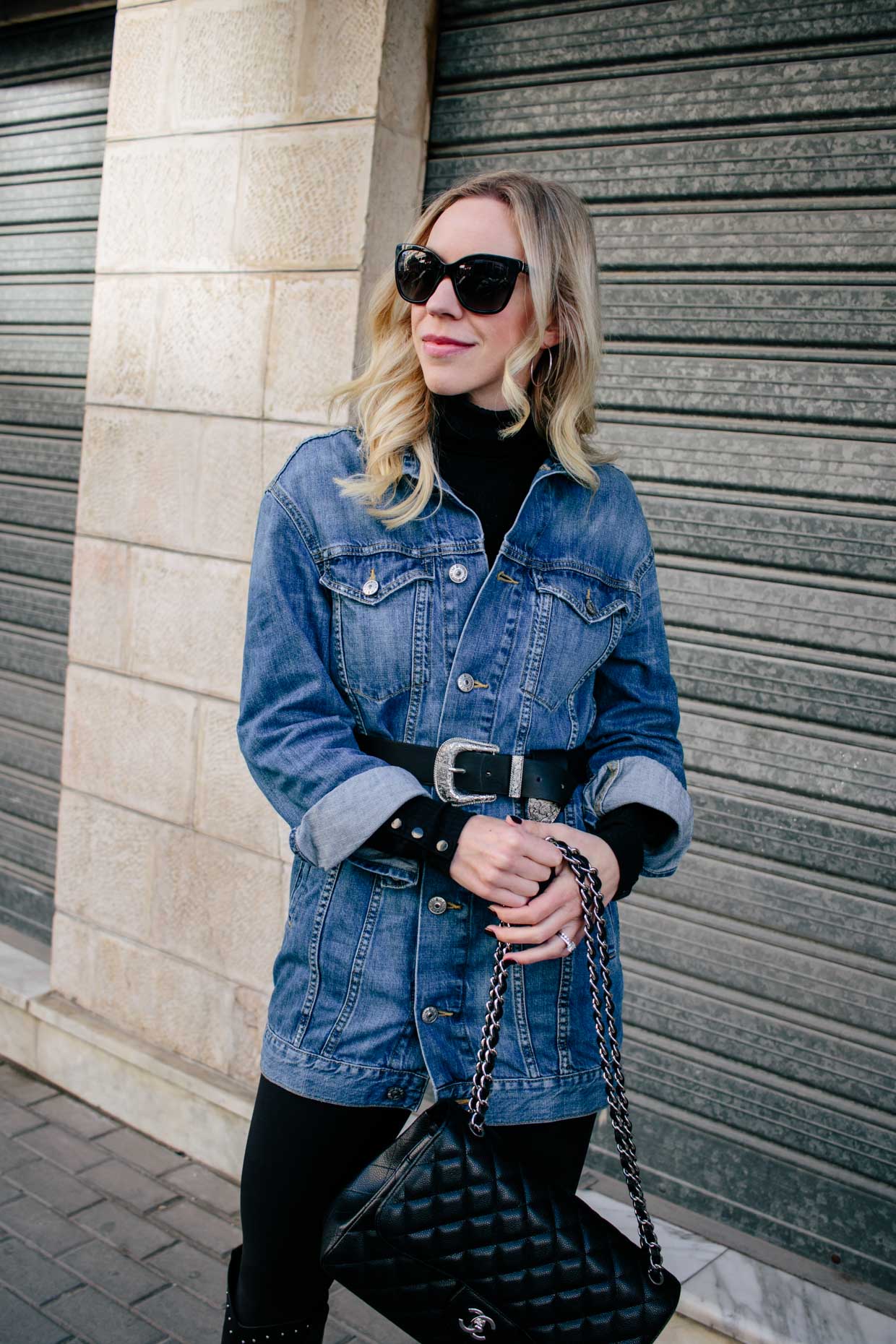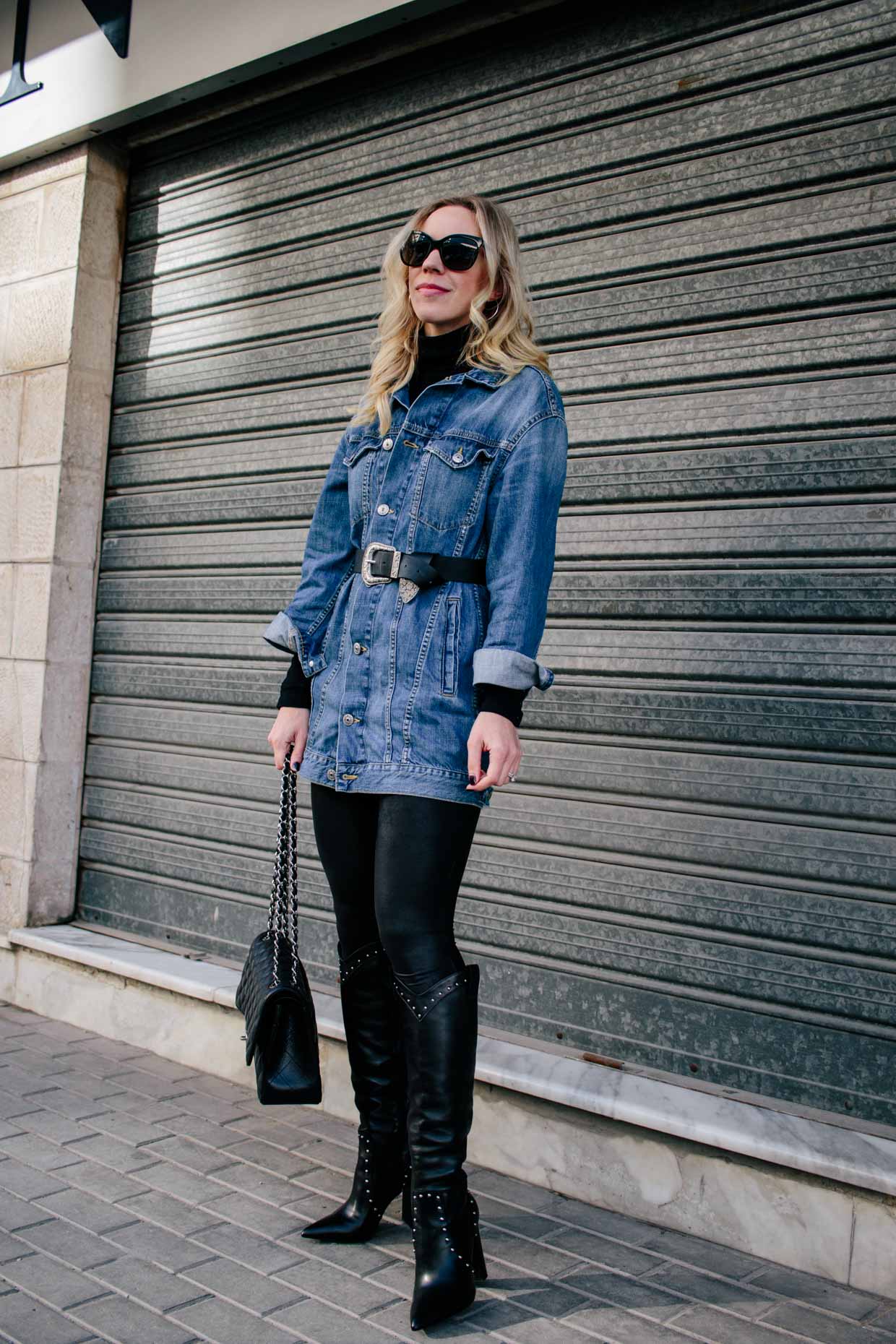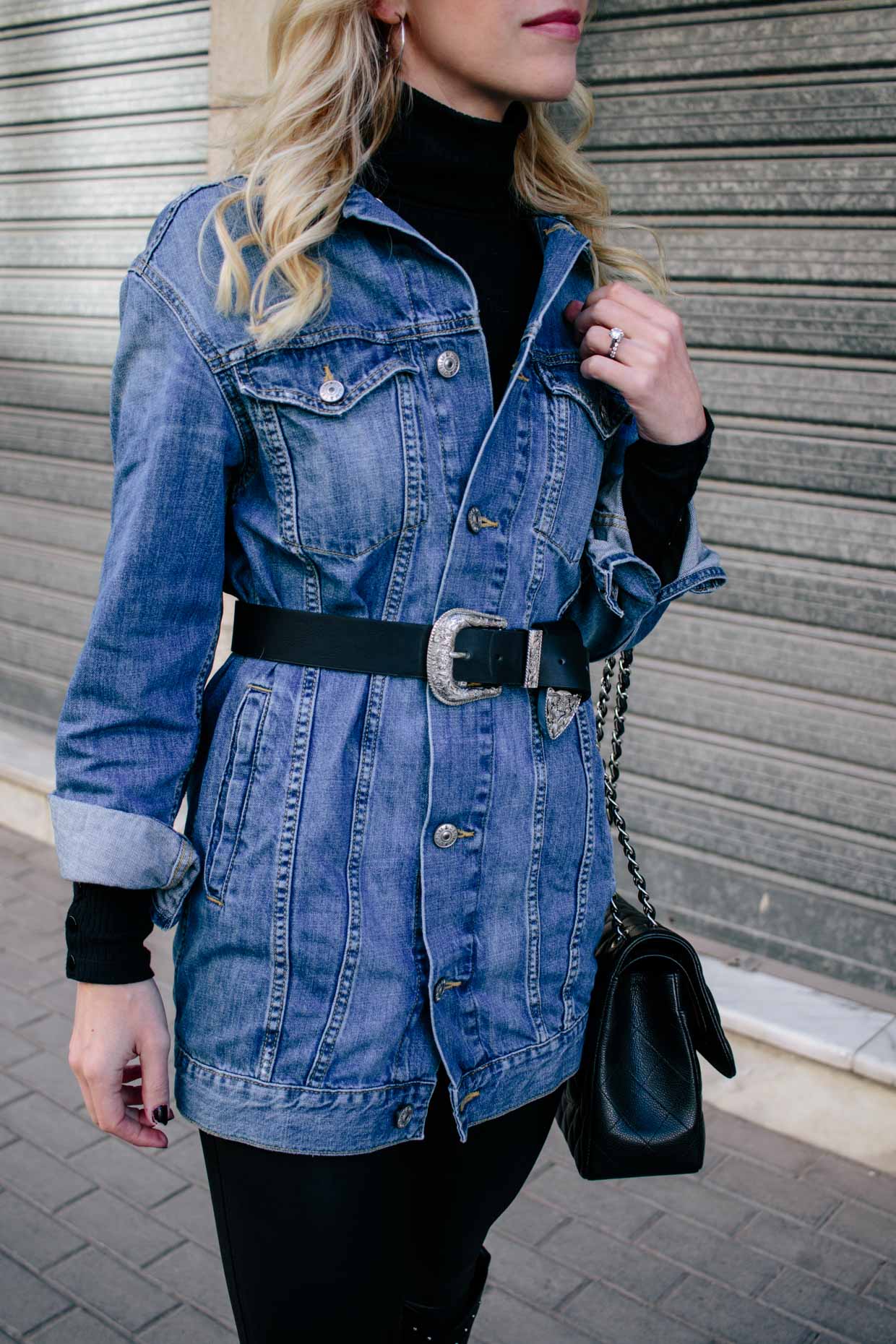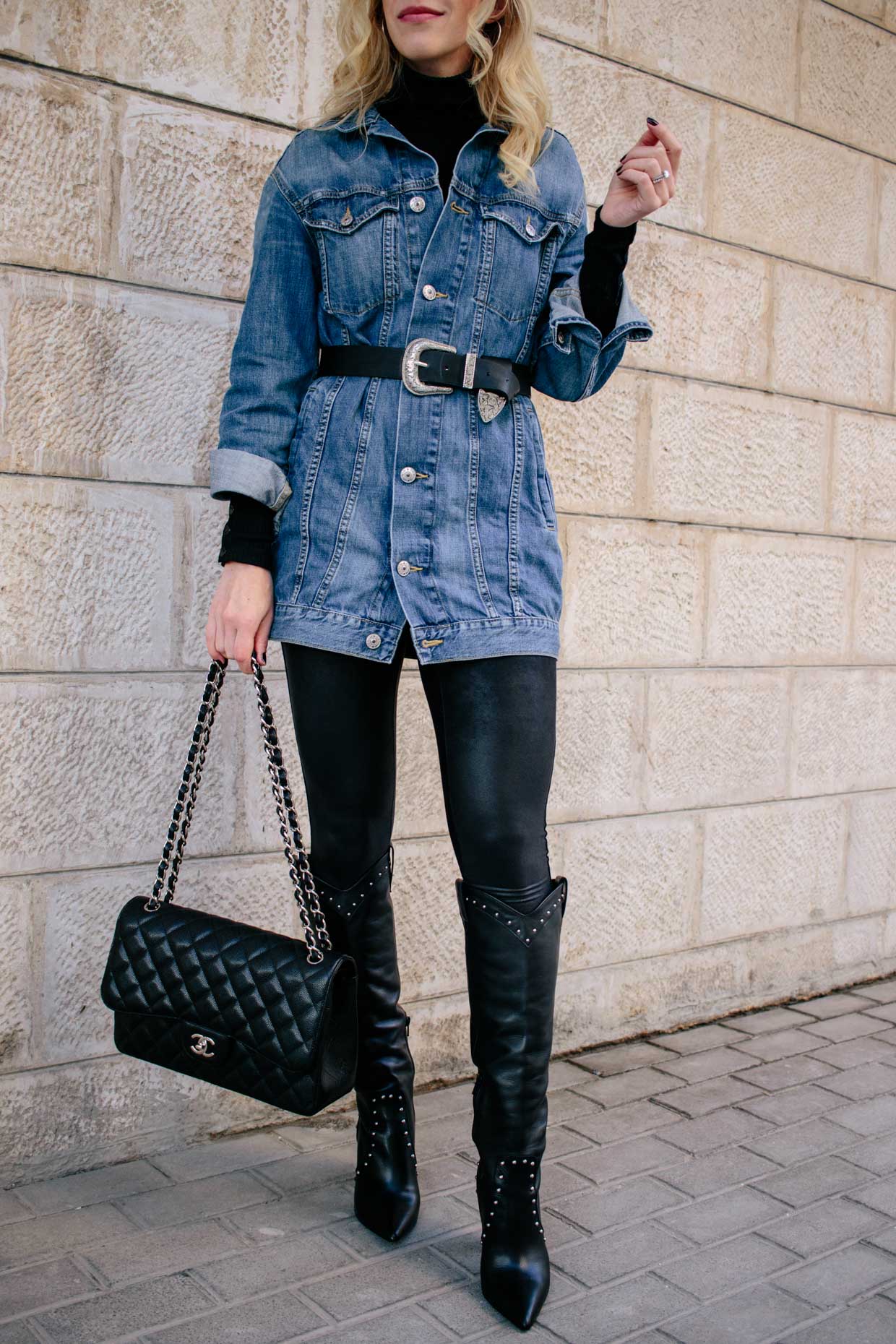 I hope all of you have a wonderful weekend and as always, thank you so much for reading!
Shop the Post