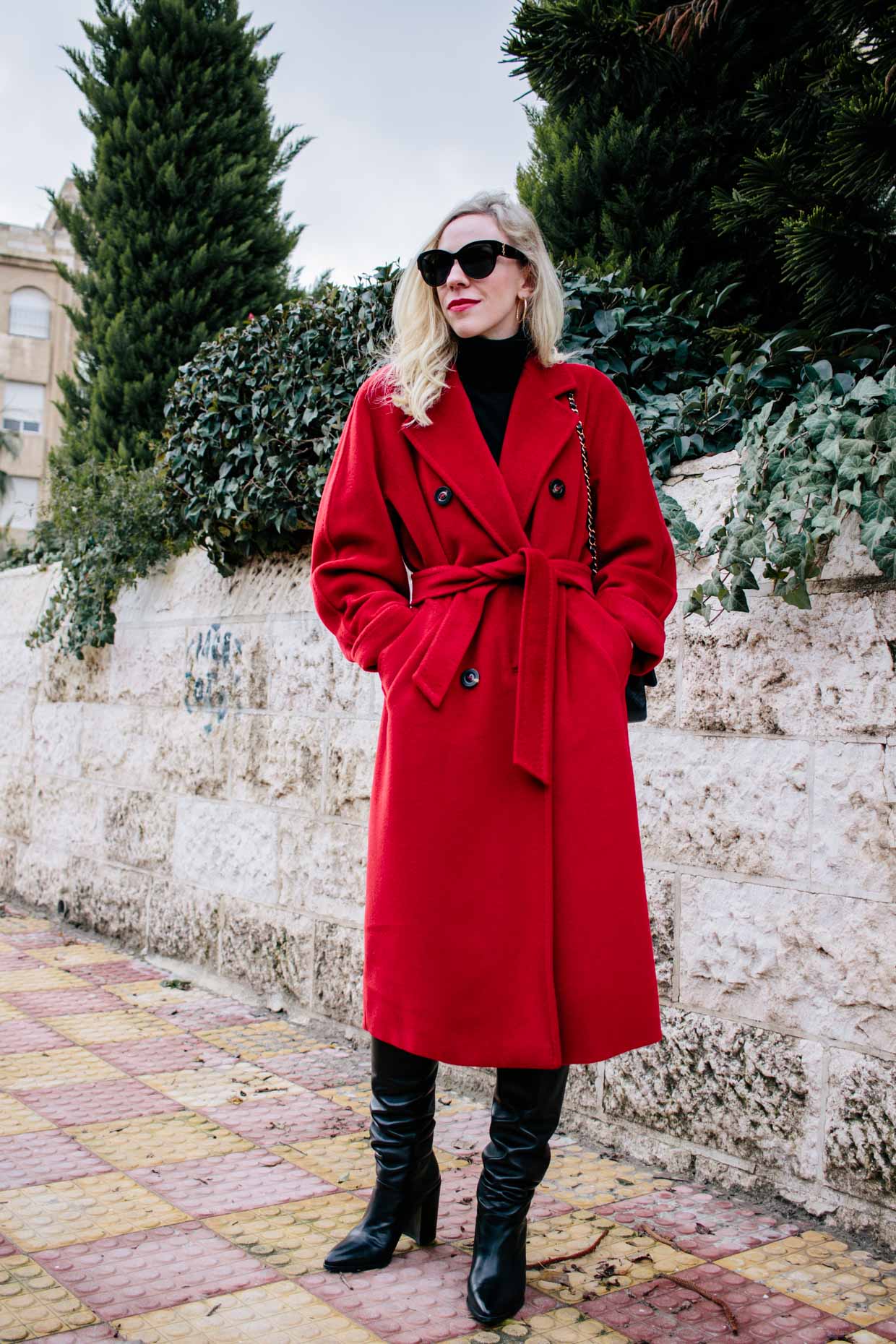 If you've been following me for awhile, it's probably no secret that I love Max Mara. Ever since I lived in Rome and attended one of their runway shows at Milan Fashion Week, I've been a dedicated fan. Their outerwear is all incredibly classic, made in Italy and guaranteed to last for many years. This post is dedicated to my most recent Max Mara purchase that I had on my wish list for a really long time, which is the 101801 'Madame' coat. I found it in Budapest during our European vacation back in December. I also recently filmed a review of my Max Mara Icon coats including this one on YouTube, so here is the video if you want to check it out (and don't forget to subscribe, pretty please!)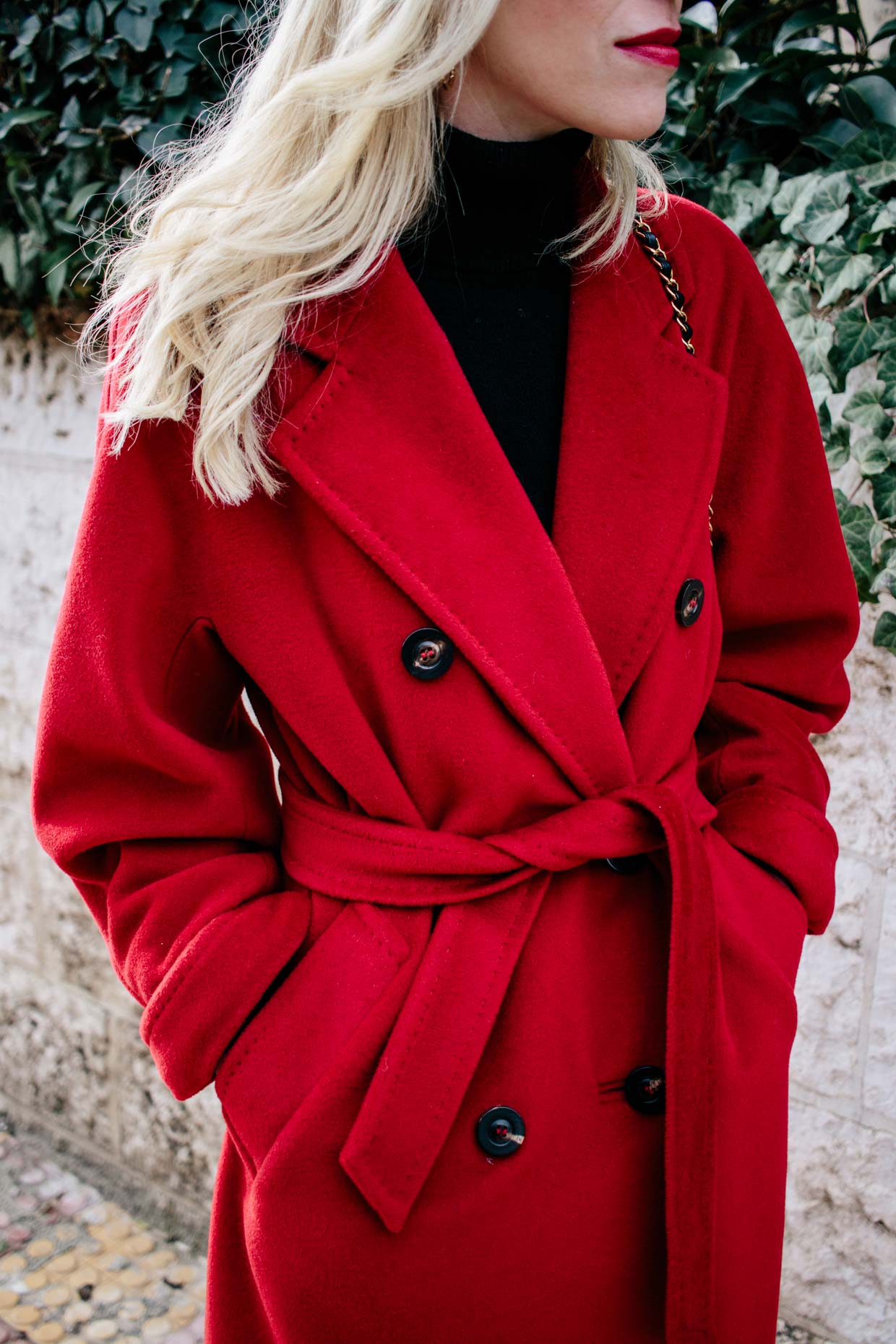 101801 'Madame' Coat
First introduced in 1981, the Madame coat remains Max Mara's most iconic coat. I like to think of it as the 'Chanel Classic' of coats because it will always be in style. The easy, relaxed silhouette also makes it really popular since it works with any body type. Thanks to a silky lining and kimono sleeves, it can easily glide over anything from a thin shirt to a bulky sweater. Although you can totally wear it open without the belt, I like it best cinched at the waist to give it more shape. The only downside about this coat is that the belt is unattached, so you have to be extra careful not to lose it (I thread mine through the loop in the inside of the collar when I'm not using it).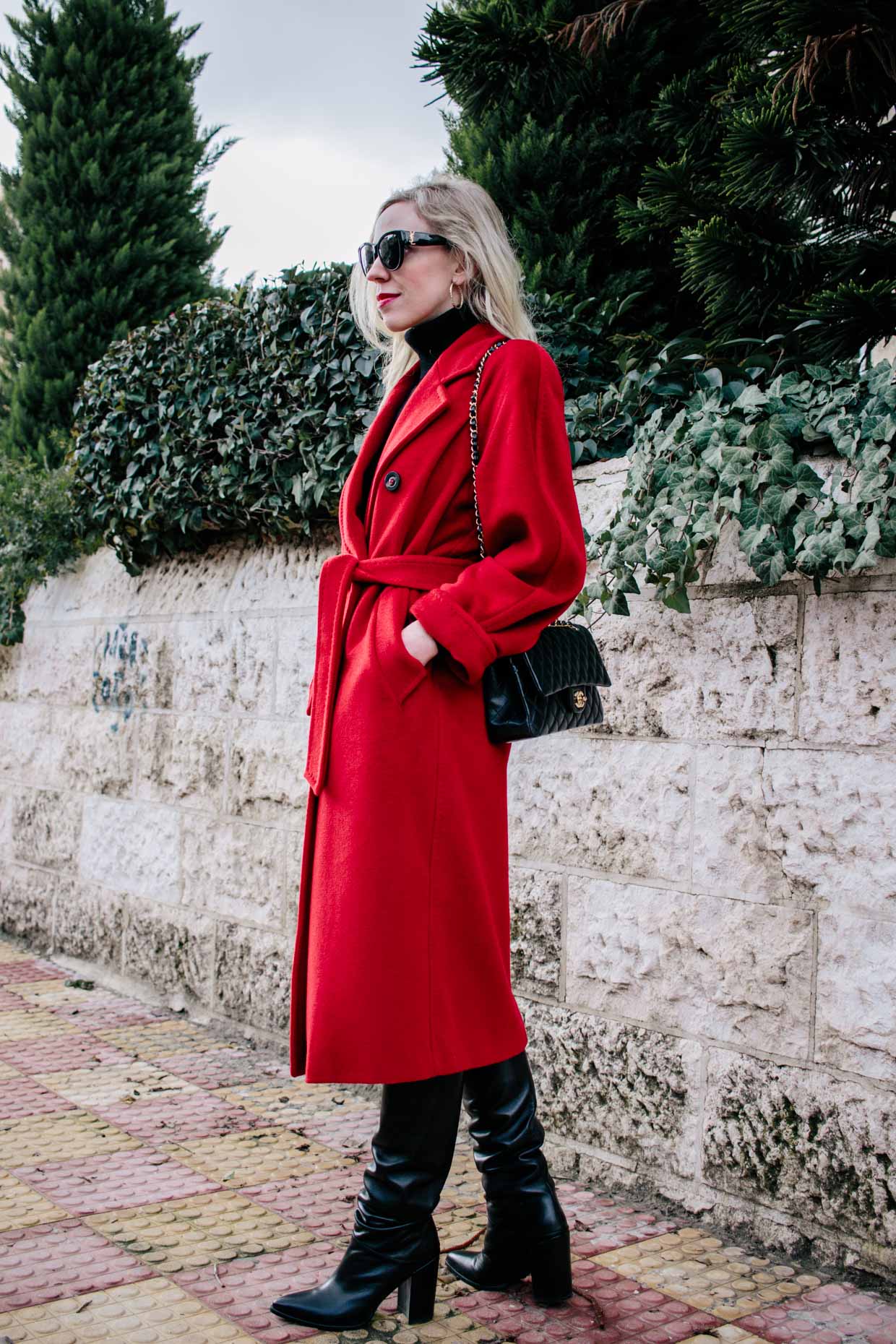 The funny thing about this coat is that I was certain I wanted it in beige. However, when I laid eyes on the red and tried it on, I realized how much better it looked with my hair and skin color than the beige, and I instantly changed my mind. I love that this color makes a bold statement, yet it's also timeless and elegant. I can definitely see myself passing down this coat to Lila one day.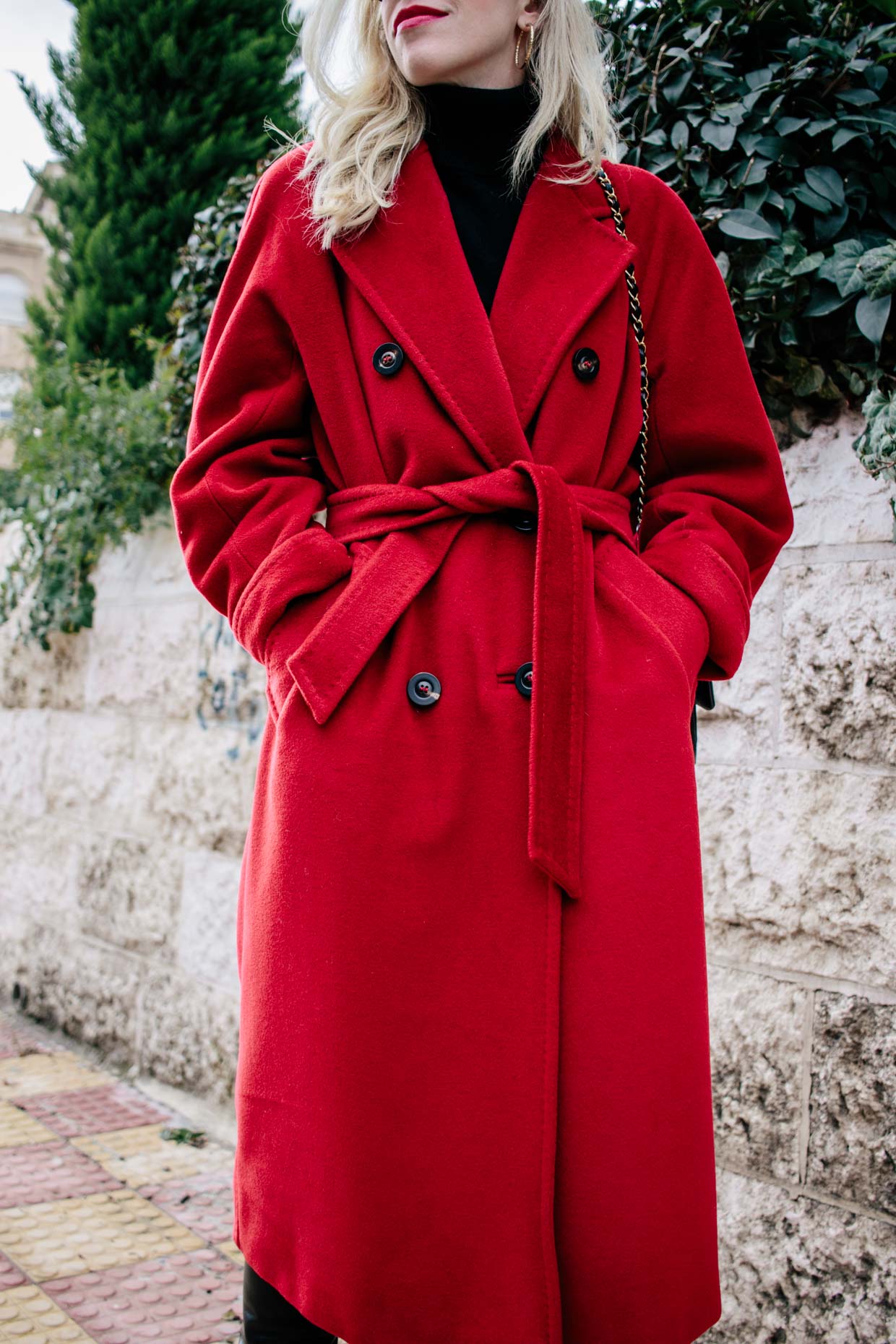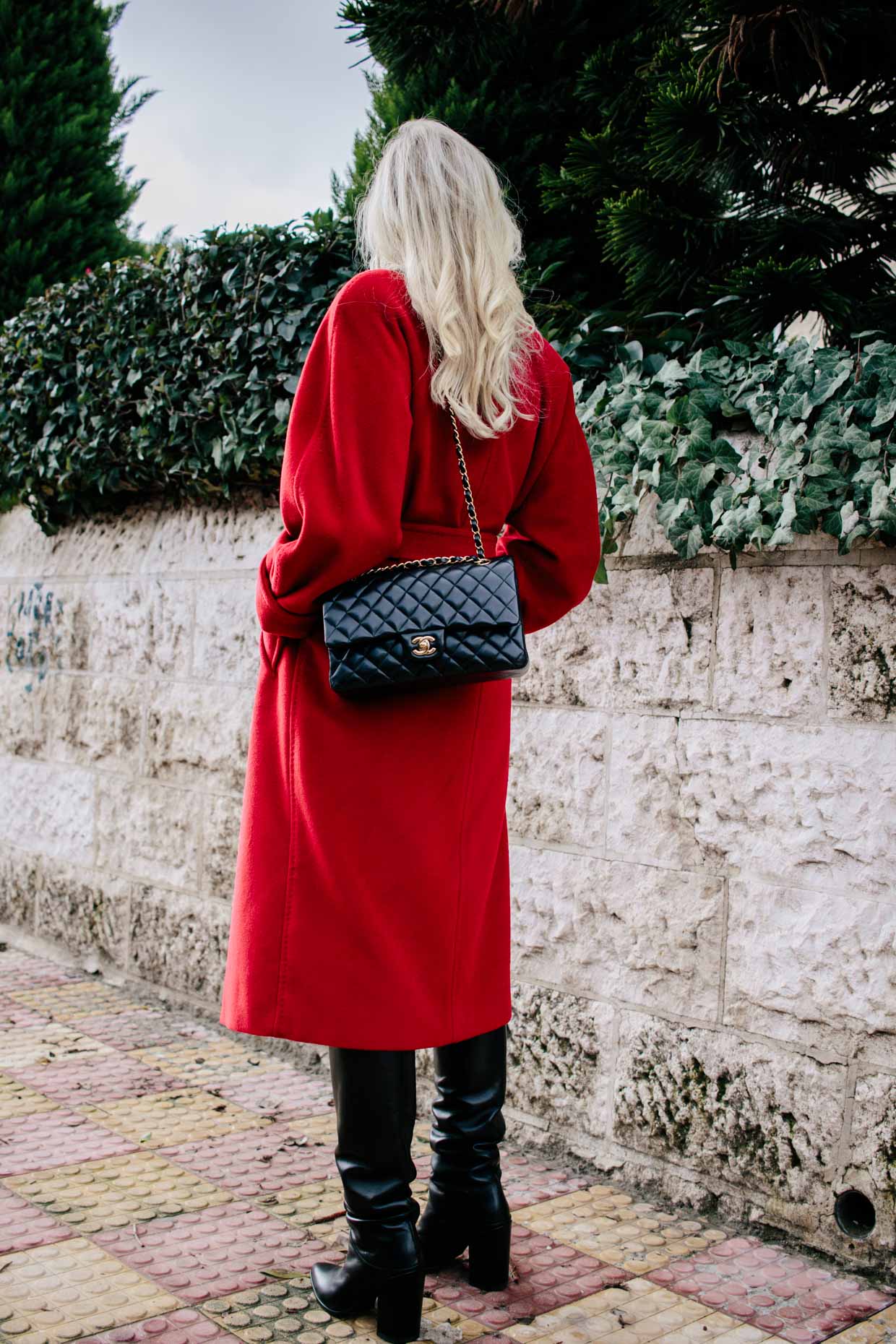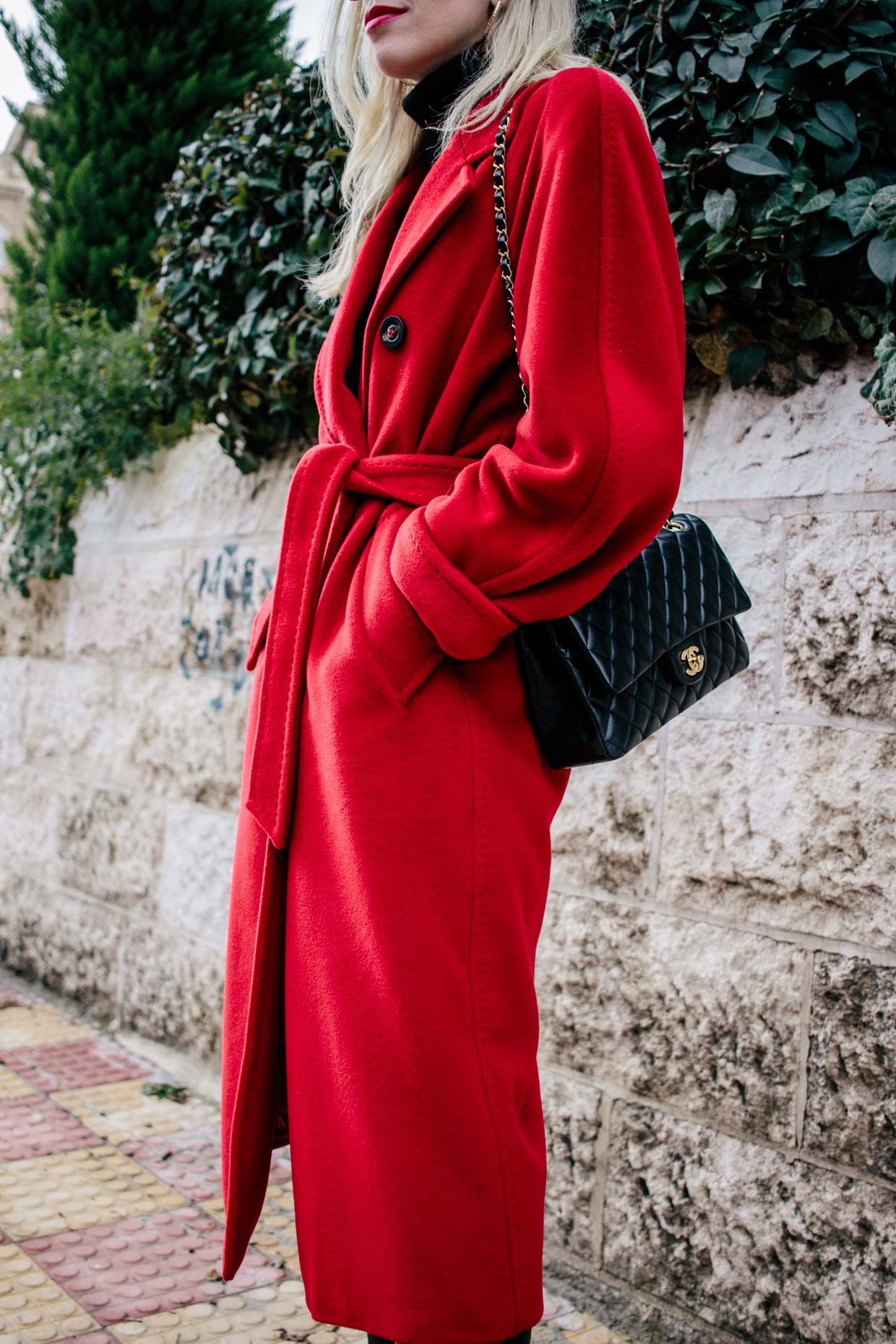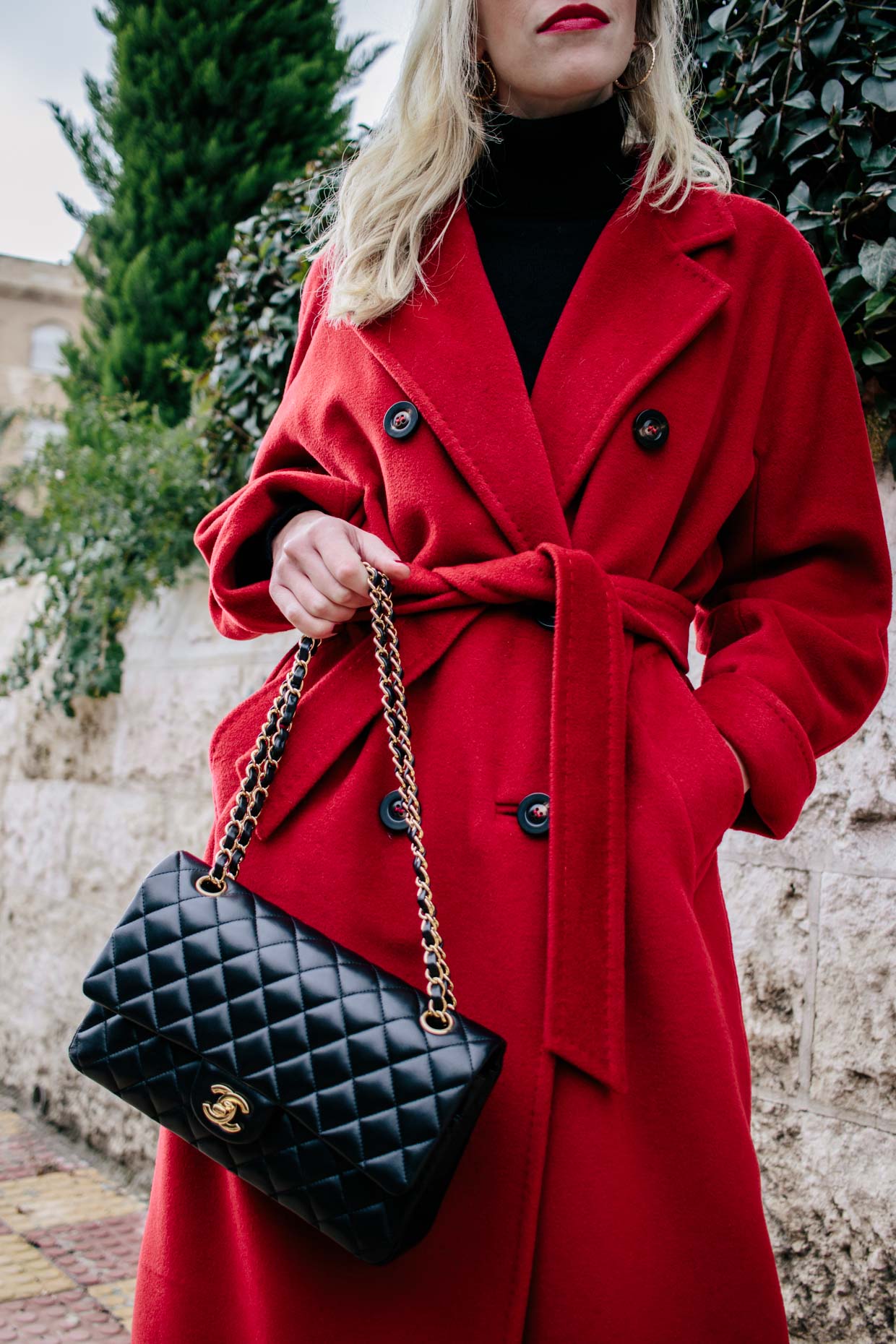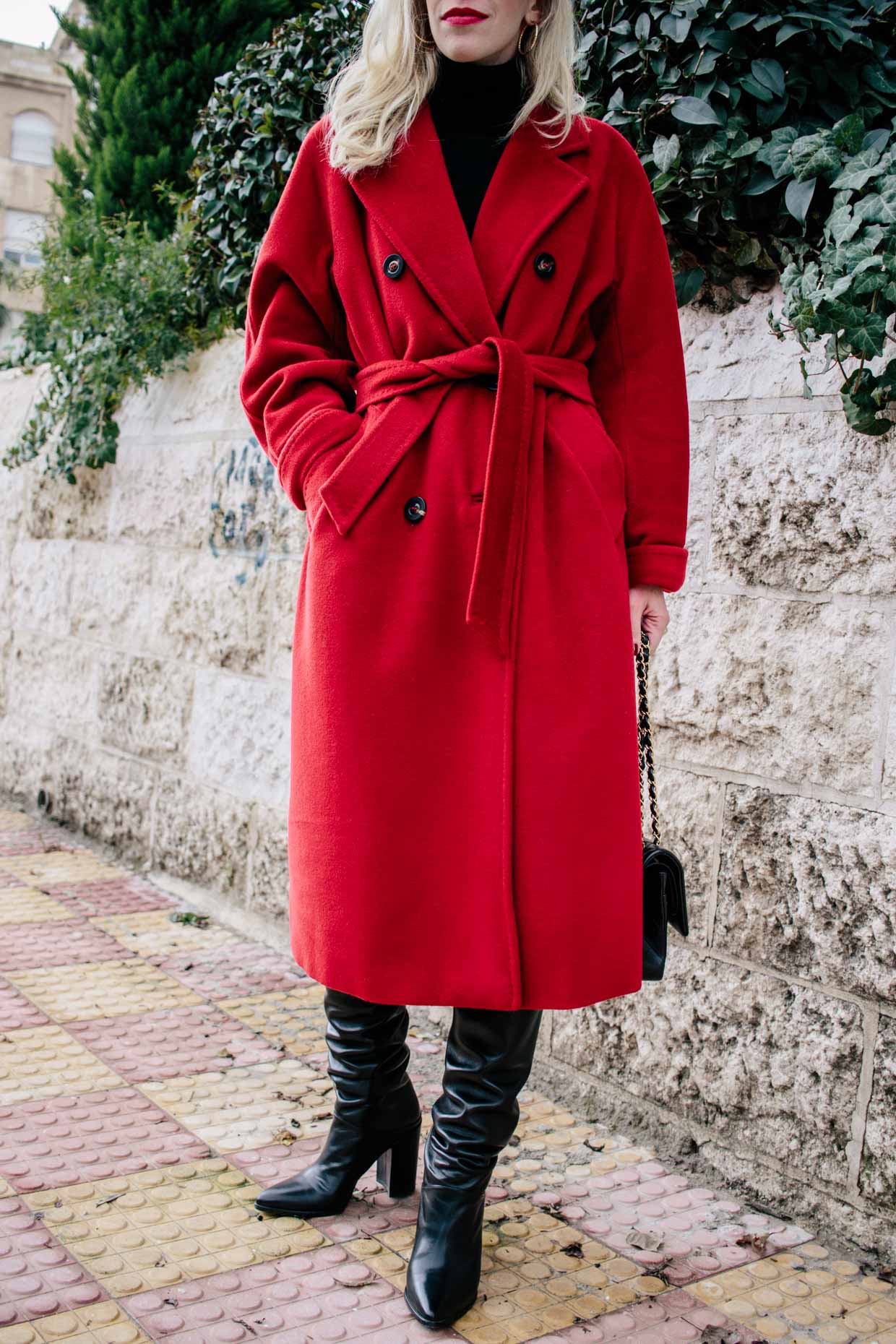 One thing is for sure: I fall in love with my Max Mara coats again every time I put them on. Tell me in the comments: is there anything in your closet that makes your heart skip a beat each time you wear it?
Shop the Post