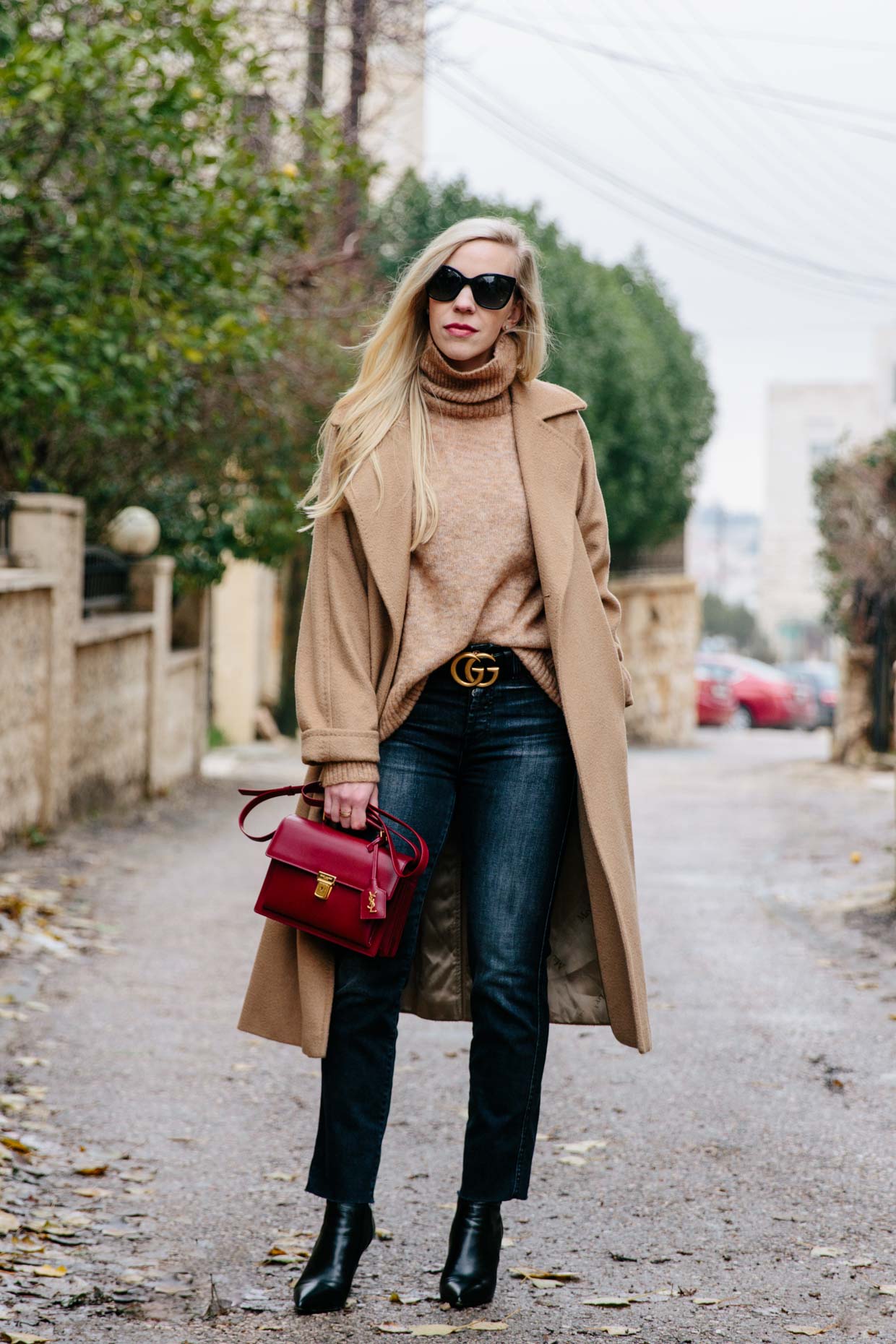 It was a cold, rainy weekend here in Amman but I wasn't complaining because it gave me an excuse to wear a few of my favorite pieces of outerwear, including this camel coat from Max Mara. Hands down, it's one of the best investment purchases I've ever made for my wardrobe, and cost per wear, I'd say it's definitely paid for itself. Plus, since I bought it in Rome, it's a great souvenir to remind myself of our time in Italy (which I miss every day!)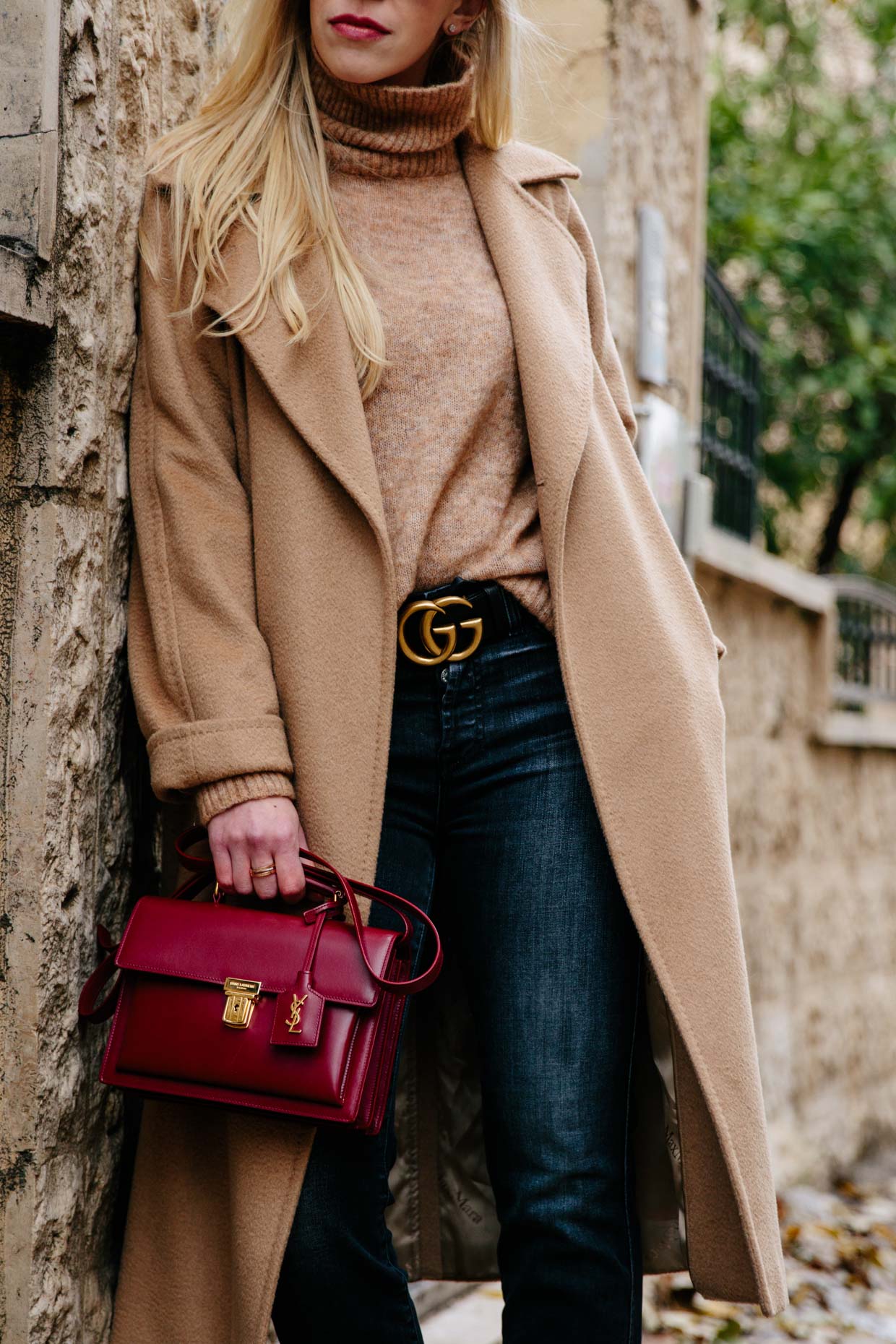 Why do you need a camel coat?
A camel coat is an absolute must because you can wear it with just about everything. Camel complements other neutral hues like cream and gray, and you can even wear one right into spring with pastel colors. One of my personal favorite ways to wear a camel coat is to throw one over an all-black look so it really stands out. Here, I went with a monochrome look by pairing it with this cozy turtleneck (which happens to be on sale now, by the way—I love it so much I also purchased the gray version). If you need a few more reasons to invest in a camel coat, check out this post for more styling ideas.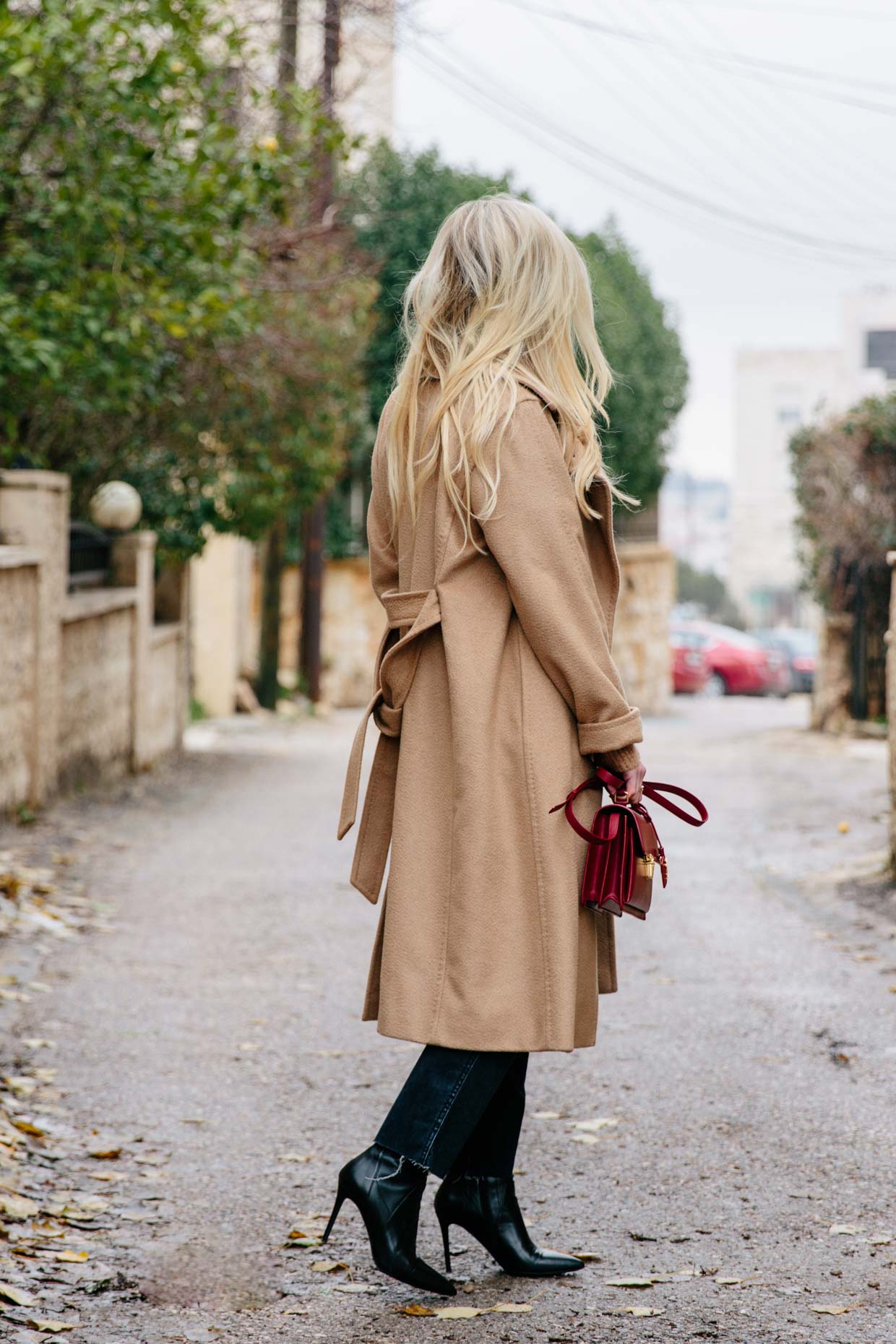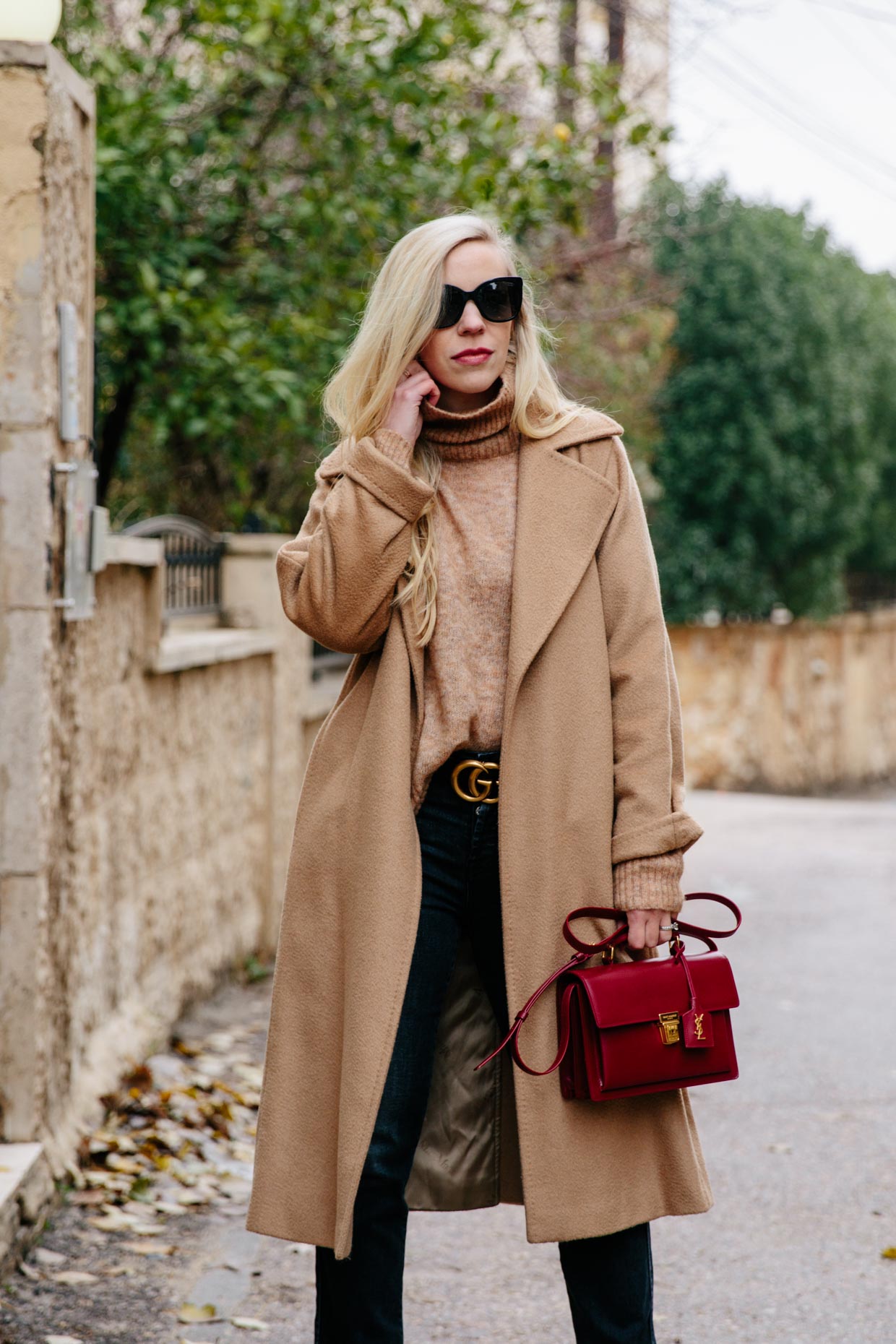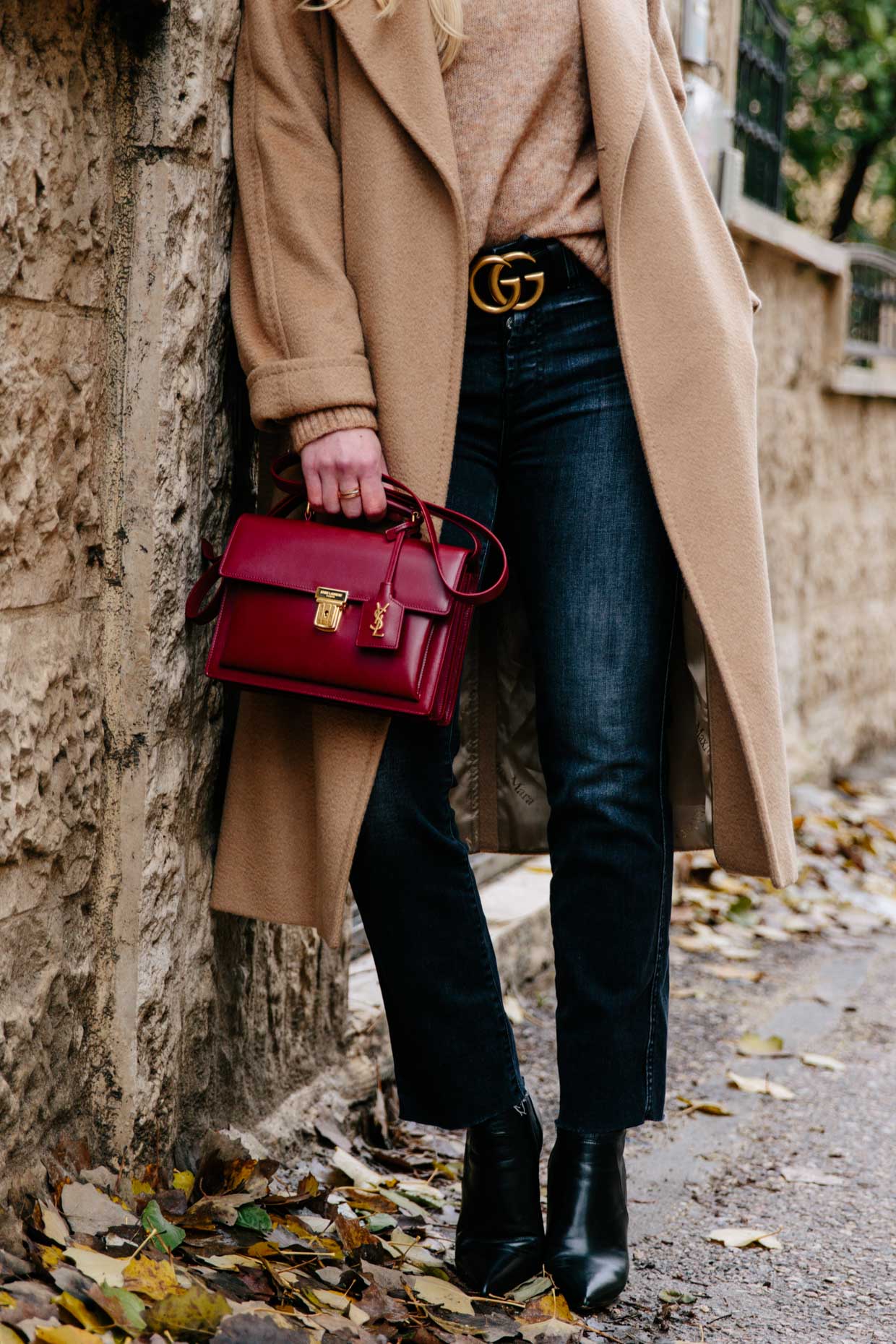 I'm really excited to finally be able to wear this pair of high waist jeans I purchased while pregnant—I love the black wash and clean finish, and they're perfect with a pair of sleek sock boots.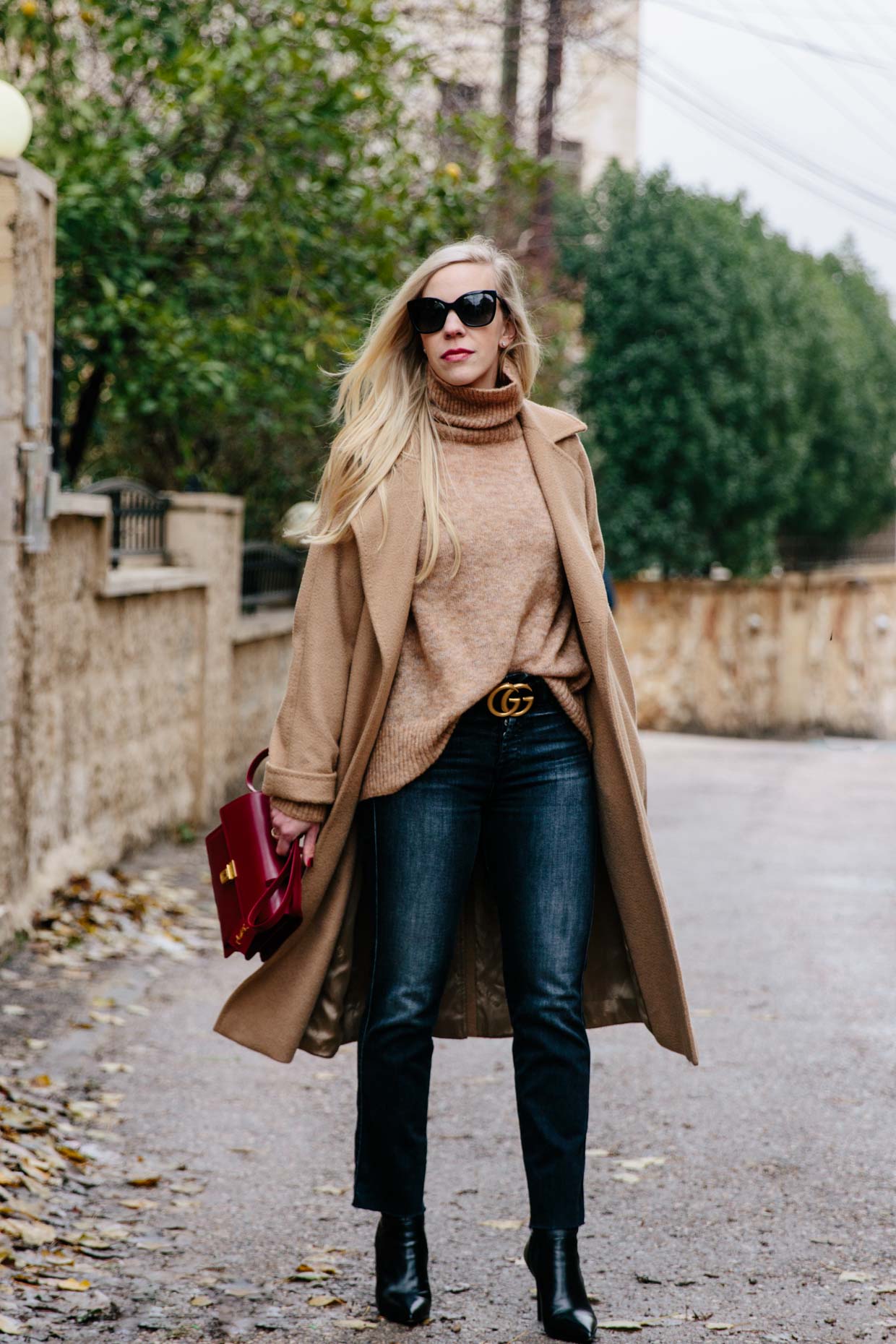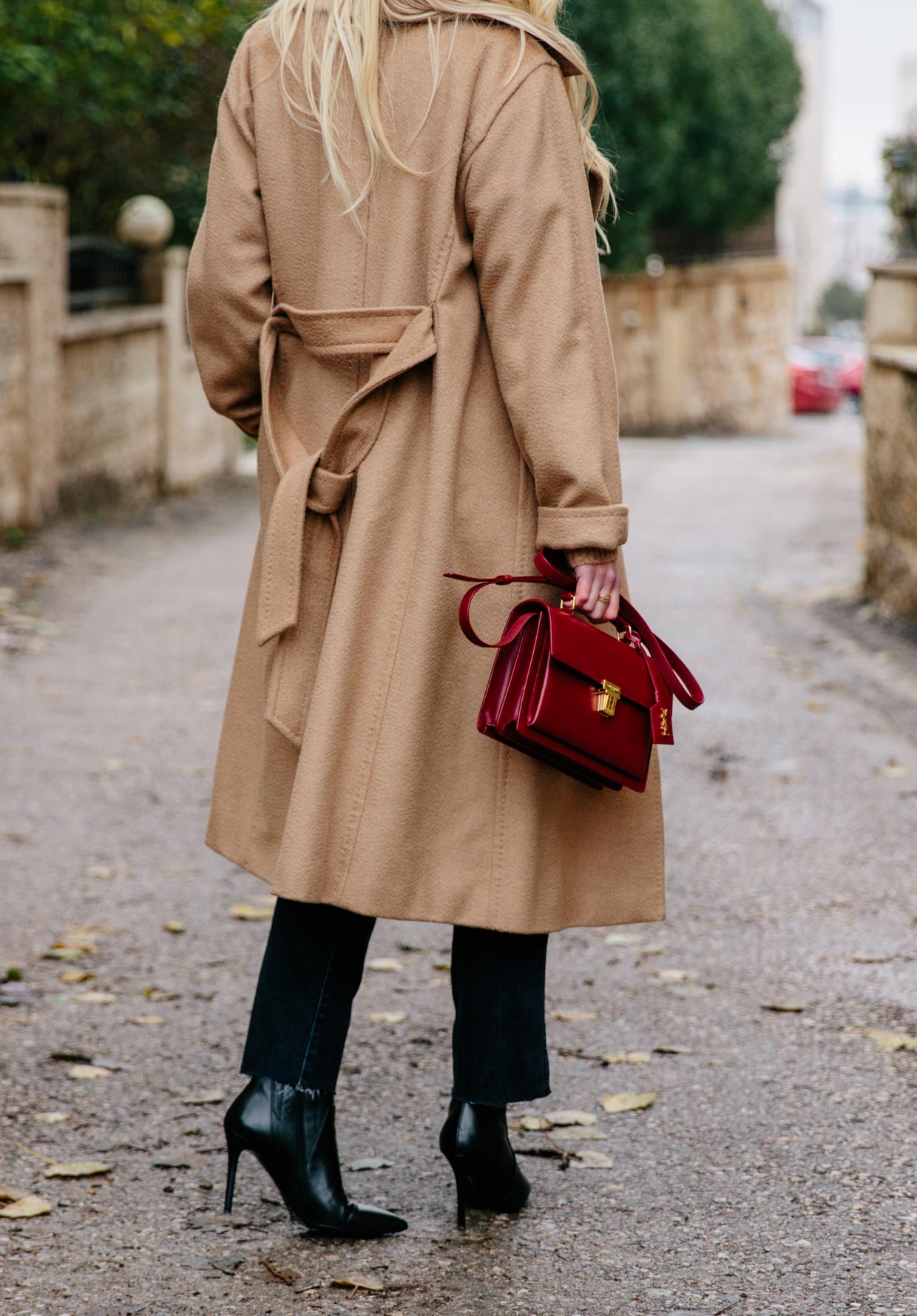 Have a great day guys, and thanks so much for reading!
Shop the Post