To celebrate the first official day of autumn (whoo hoo!), today's post is all about the top ten essentials everyone needs for a well-rounded fall wardrobe. The best part is that you can mix and match all of these pieces, so the outfit possibilities are endless. I'd love to hear what your favorites are for fall, so leave a comment below!
---
 1.Cozy Cardigan/Sweater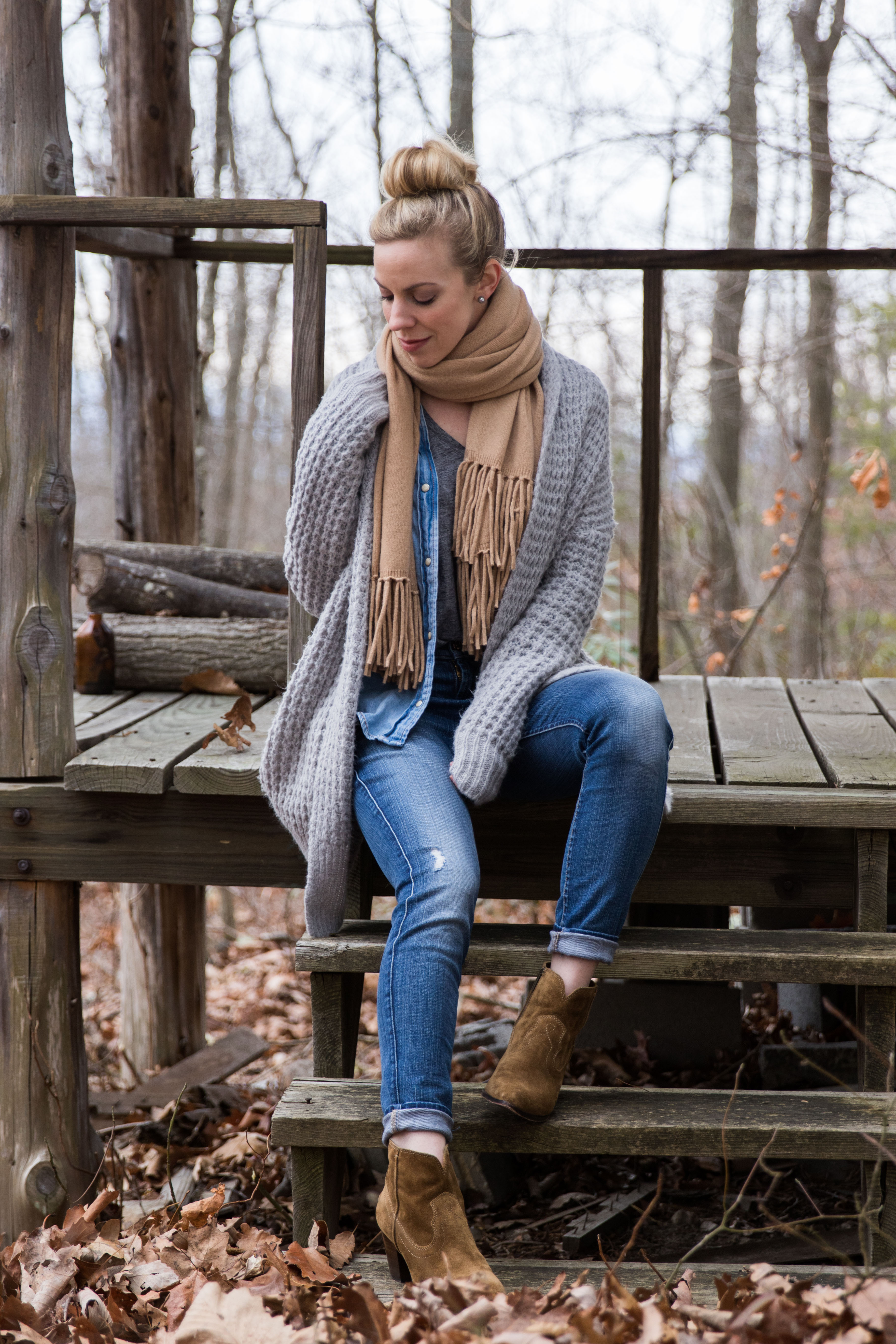 Pictured: B.P. Waffle Knit Cardigan; similar option under $50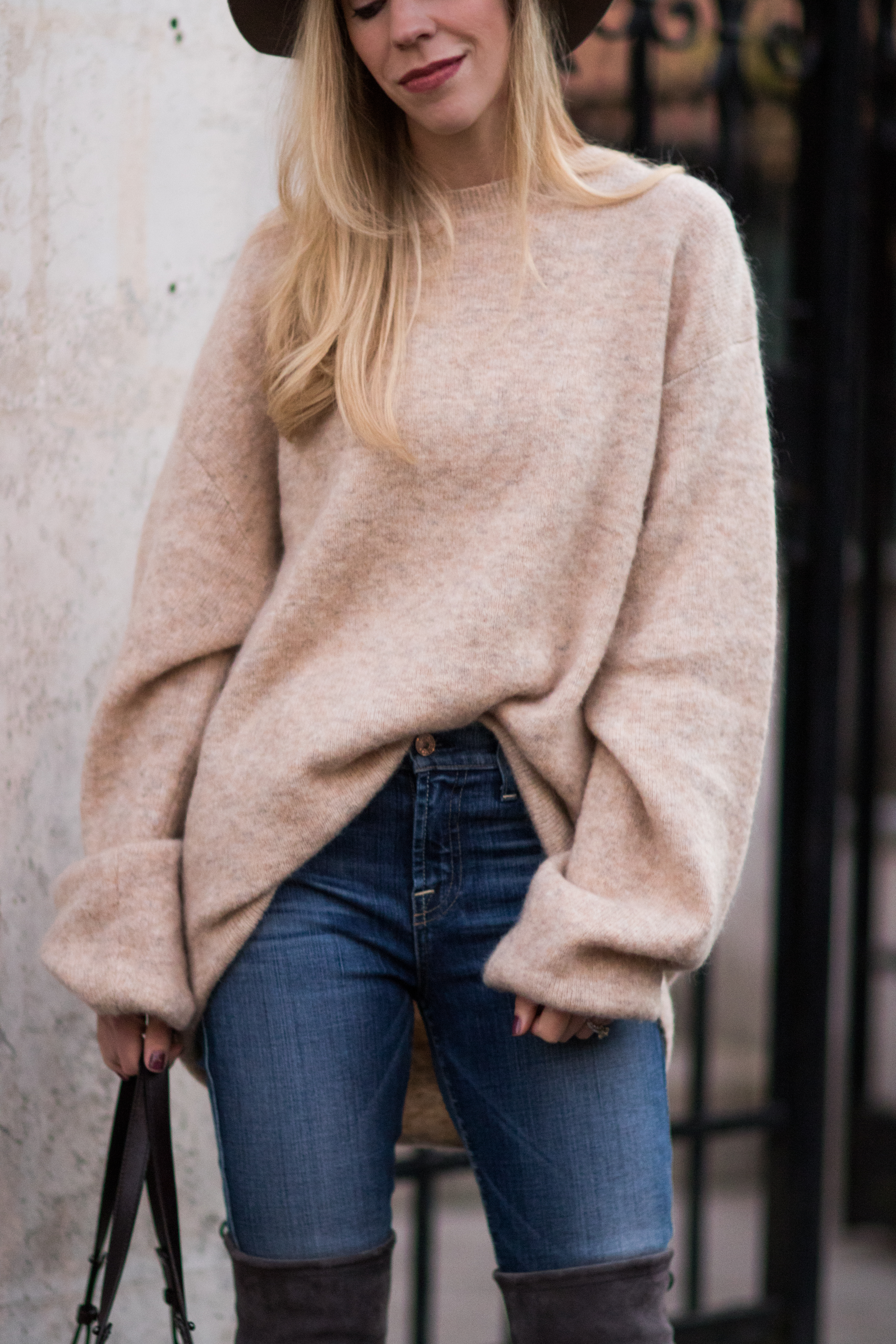 Pictured: H&M Oversized Sweater; similar new style
My favorite, and probably most obvious, fall essential is a cozy sweater. Worn alone or layered underneath a coat, you can't go wrong. *Style tip: I usually size up one for all of my sweaters and cardigans to get more of an oversized look.
Shop Cozy Sweaters & Cardigans

---
2. Plaid Scarf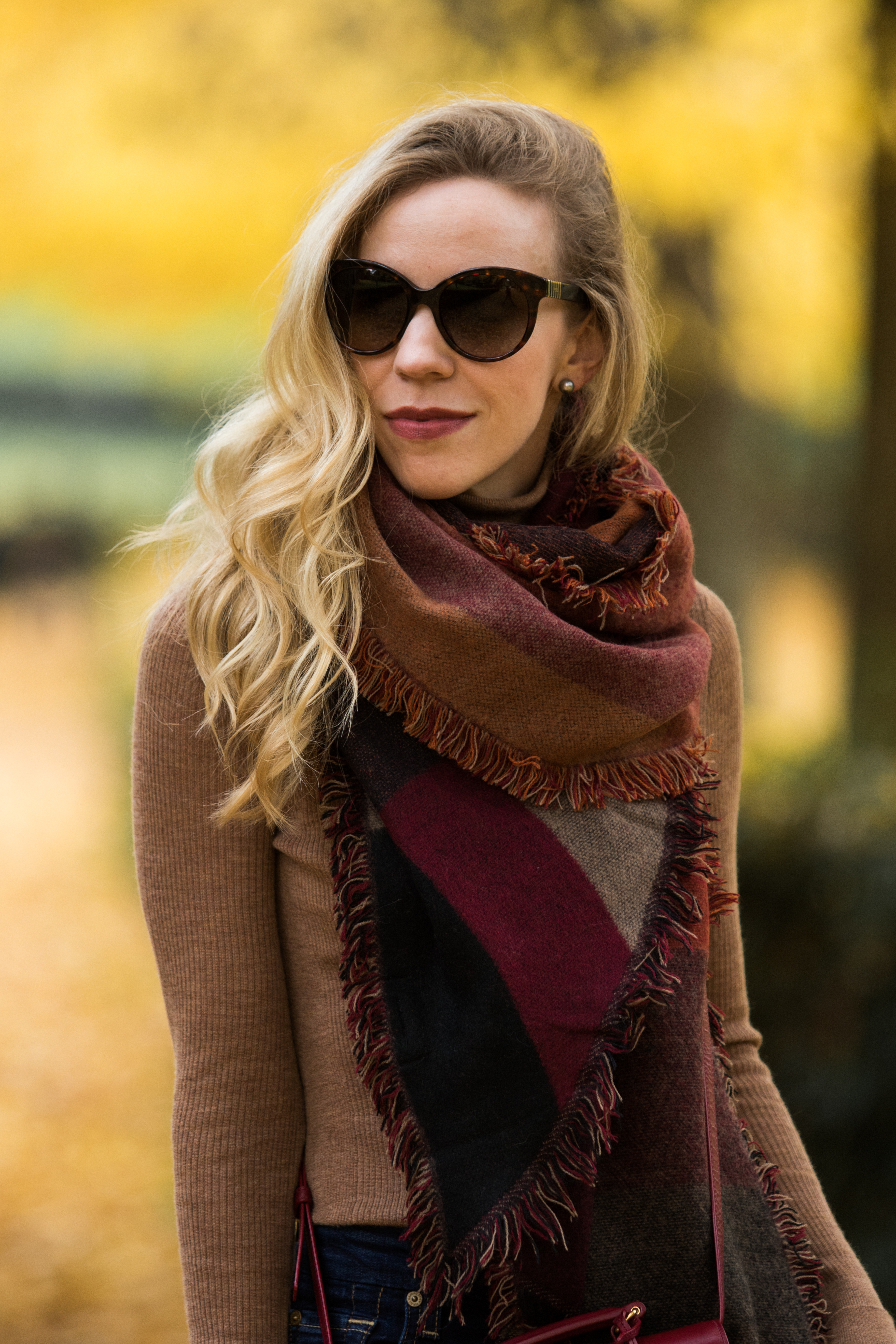 Pictured: B.P. Geo Blanket Scarf; near-identical new version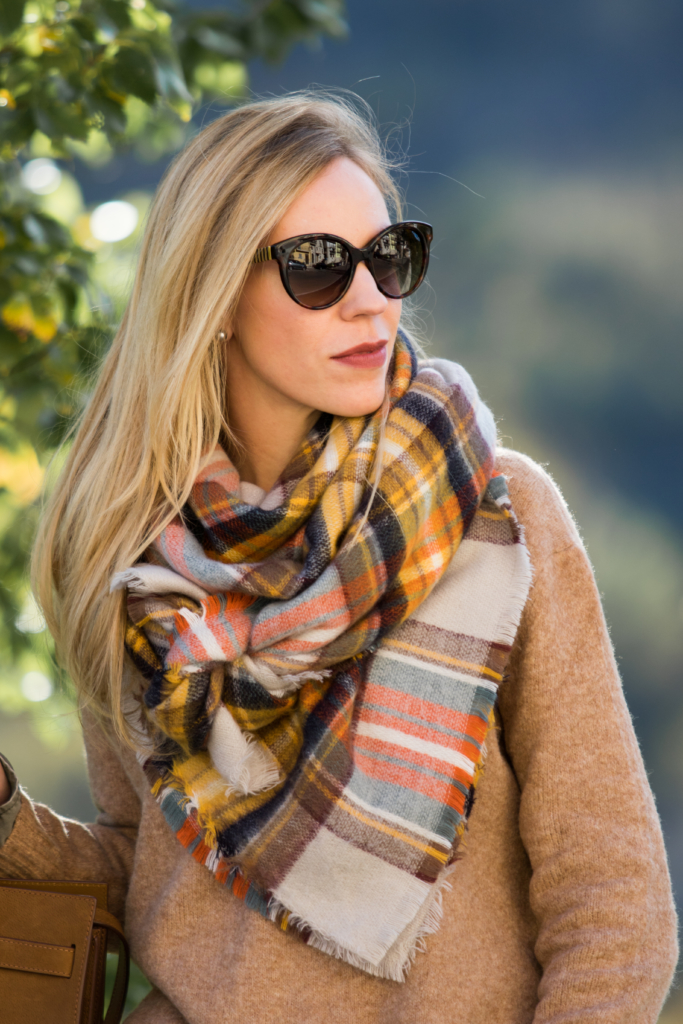 Pictured: Zara Scarf; same pattern for under $15
Plaid scarves are an autumn accessory that will never go out of style—and in my opinion, you can never have too many! If plaid is a bit too preppy for your taste, try going for an edgier look by wearing one with a leather jacket. If you love plaid blanket scarves, check out this post and if you're looking for a new way to tie yours, you can also see this post!
Shop Plaid Scarves

---
3. Cape/Poncho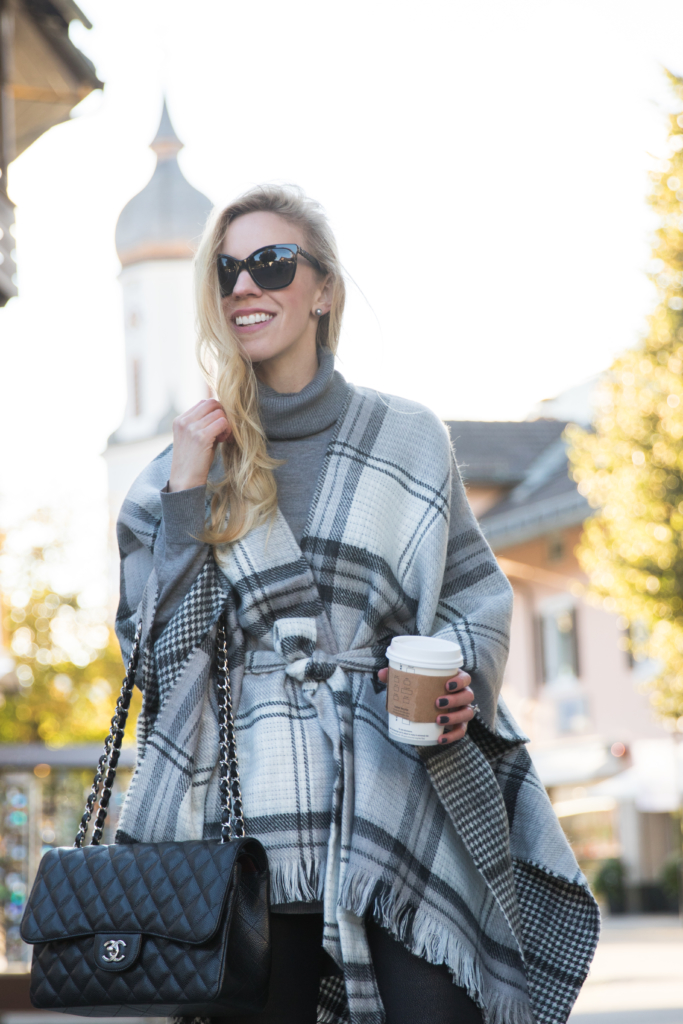 Pictured: Echo Plaid Cape; very similar under $40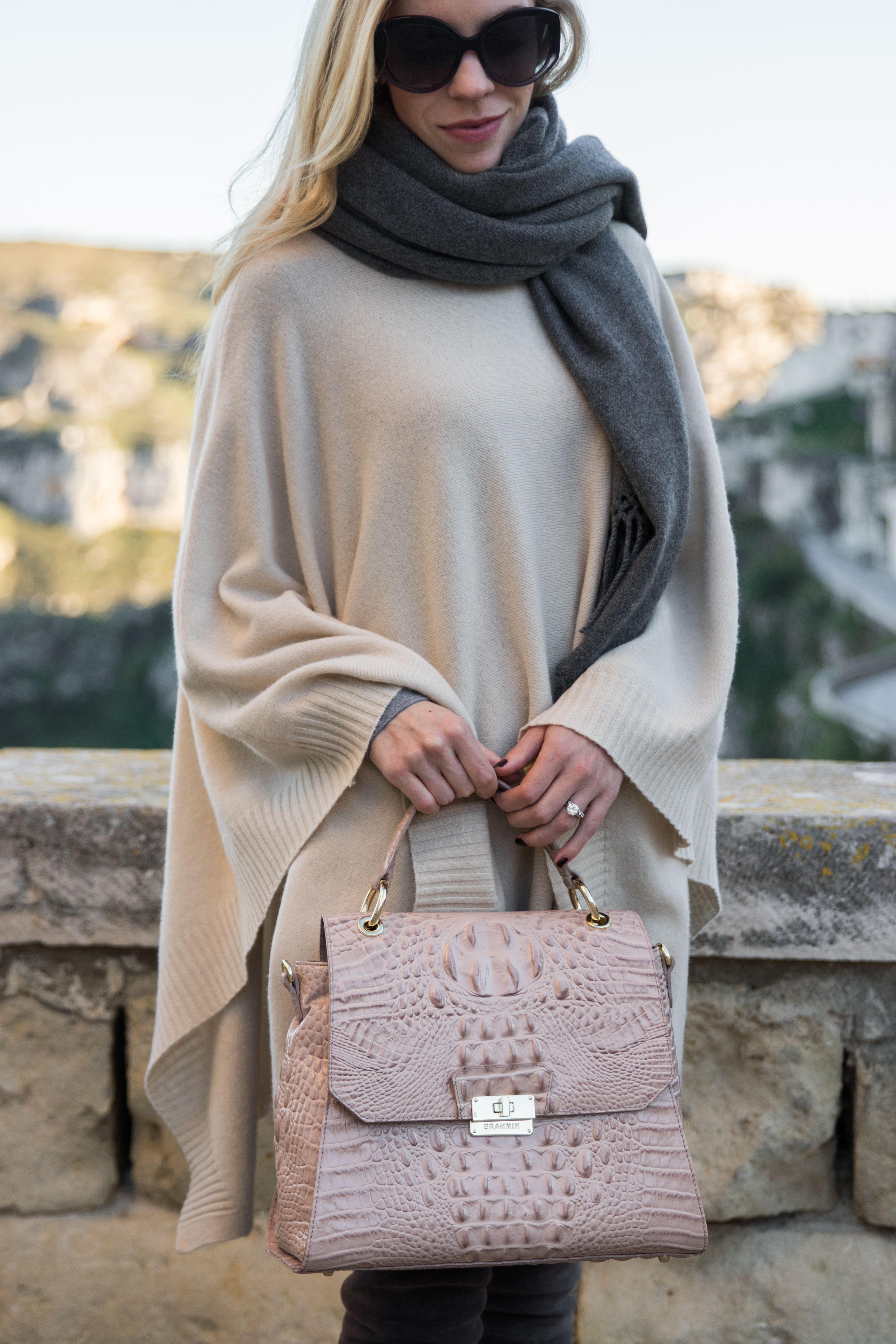 Pictured: Intropia cape; similar
When it's chilly outside but not cold enough to require a full coat, capes and ponchos are a chic way to beat the chill. Bonus: they make such a statement on their own, not much else is required to create a stylish look.
Shop Capes/Ponchos: 

---
4. Denim Jacket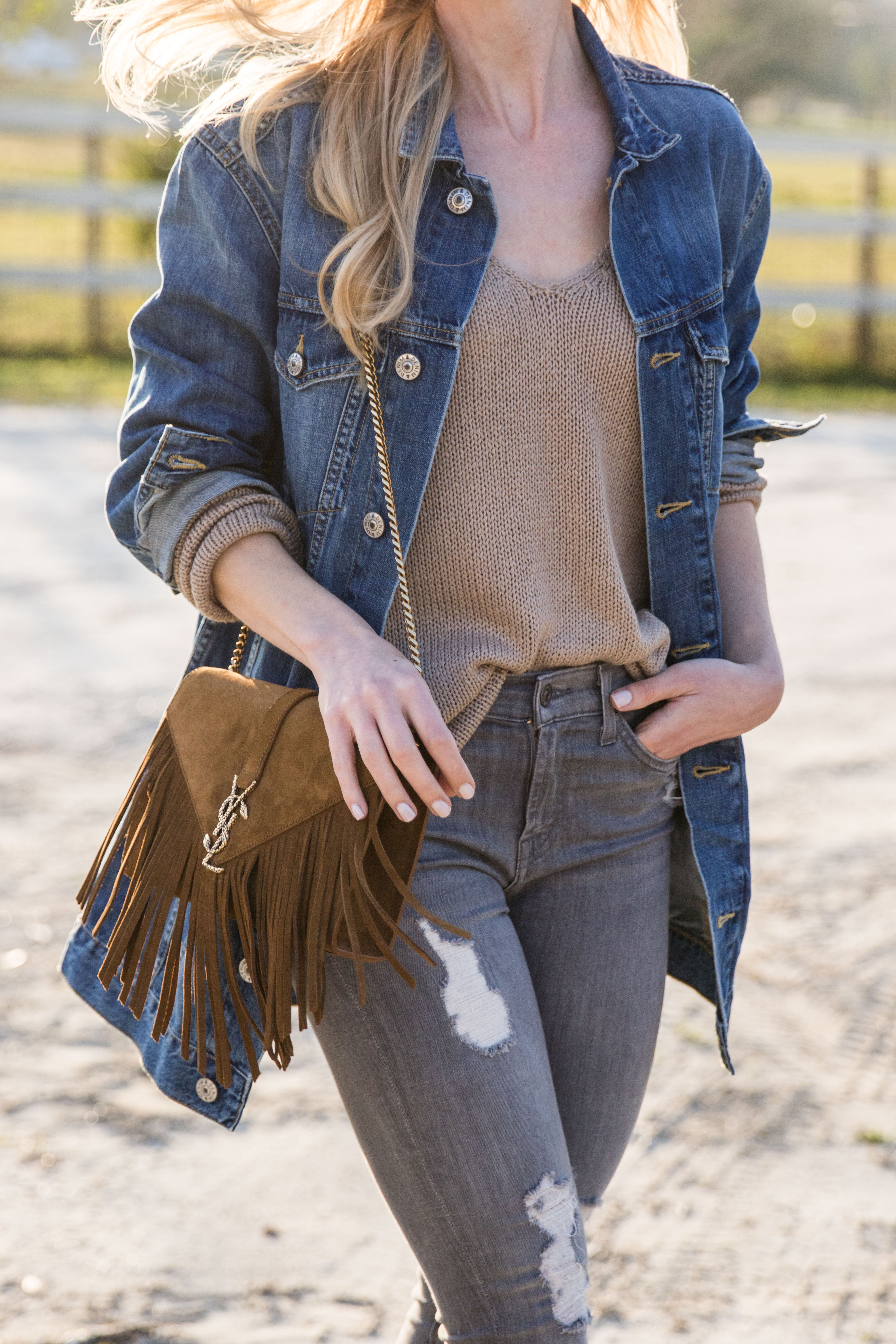 Pictured: H&M Oversized Jacket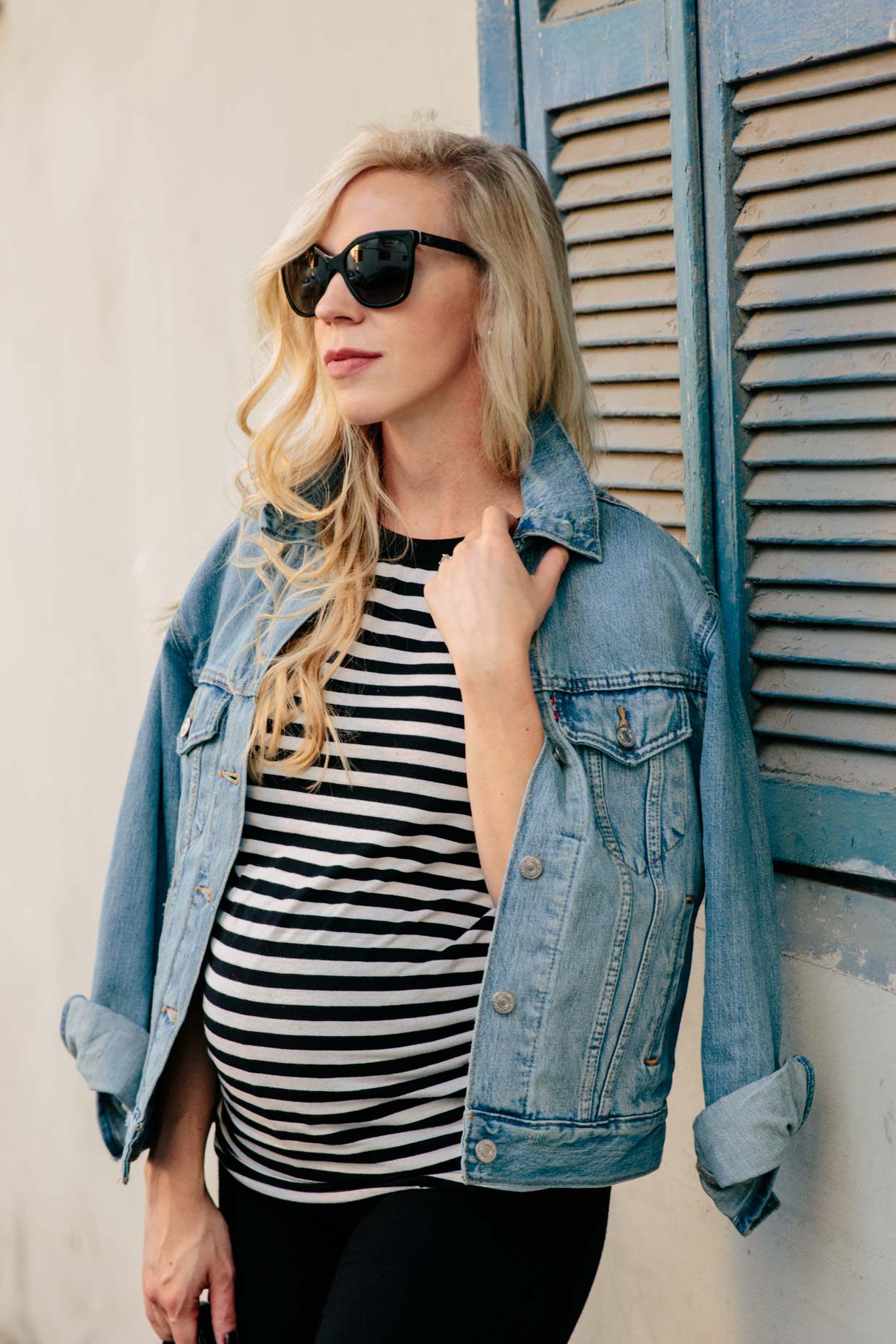 Pictured: Levi's Ex-Boyfriend Trucker Jacket
Denim jackets are great to have any time of year, but I find myself wearing mine the most during fall. Throw one on over a basic tee or layer a sweater underneath and add a scarf when it gets cooler. My favorite silhouette this season is oversized with a bit of distressing.
Shop Denim Jackets

---
5. Utility Vest/Jacket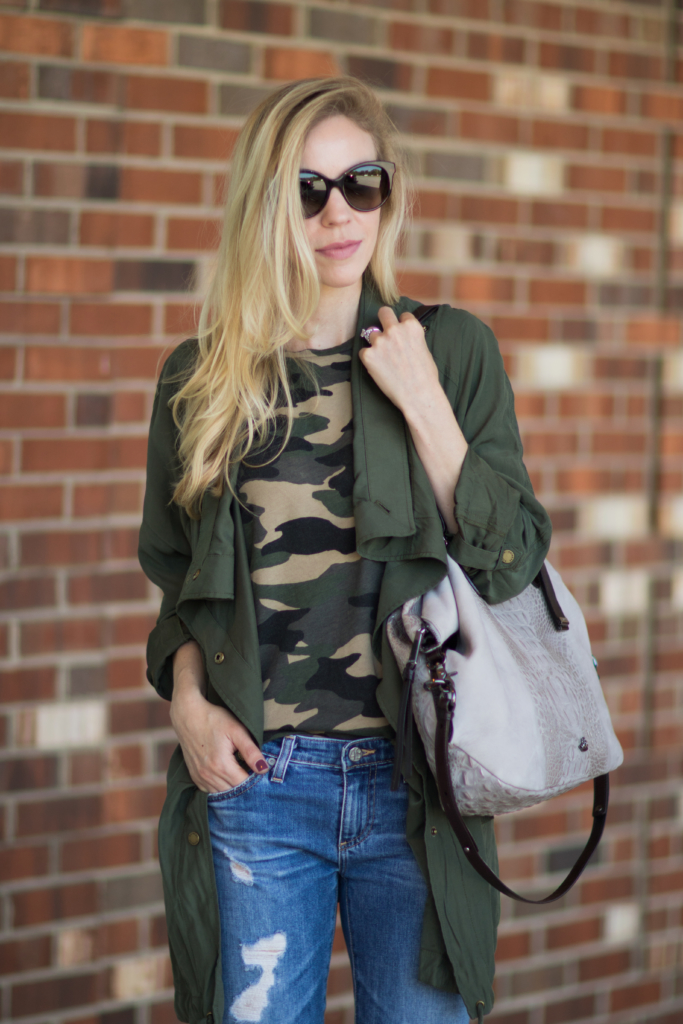 Pictured: Express Drapey Utility Jacket; similar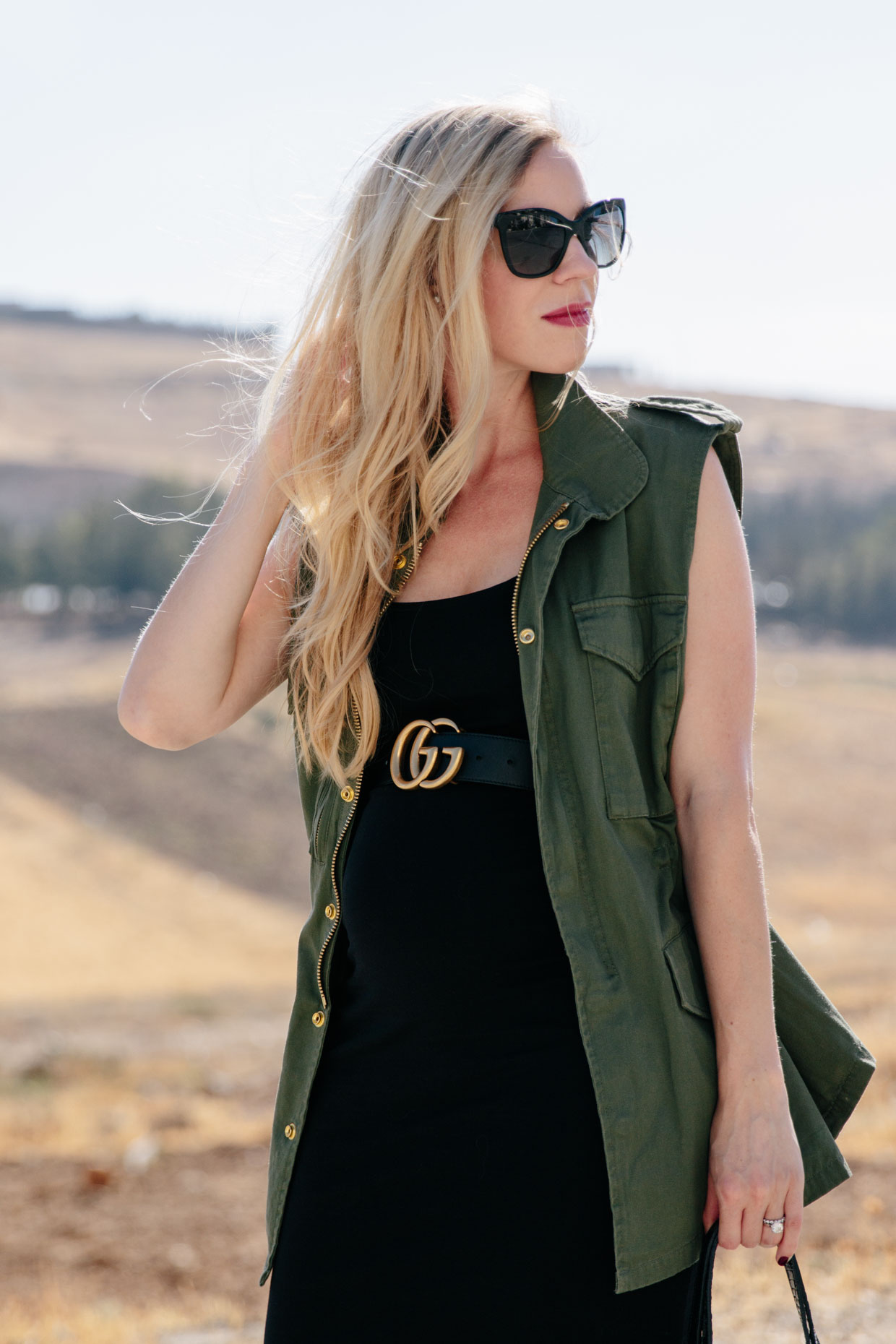 Pictured: Treasure & Bond Utility Vest; similar
Much like denim jackets, utility vests and jackets can be worn year round. In early fall, I reach for my vests and as the temperature dips, I'll bring out my jackets. Neutral hues like olive green will complement basically any outfit.
Shop Utility Vests & Jackets

---
6. Leather Jacket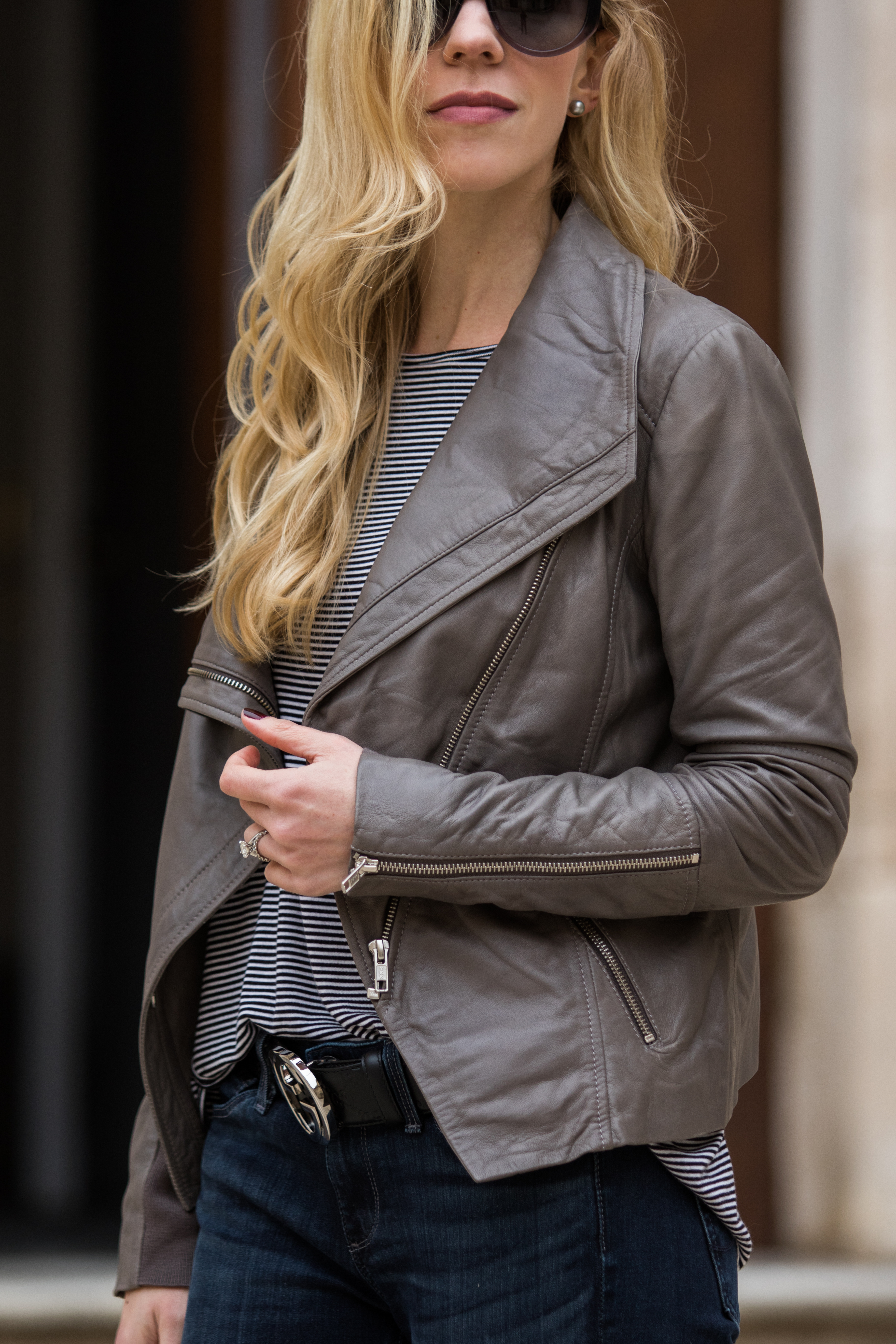 Pictured: Trouvé Leather Jacket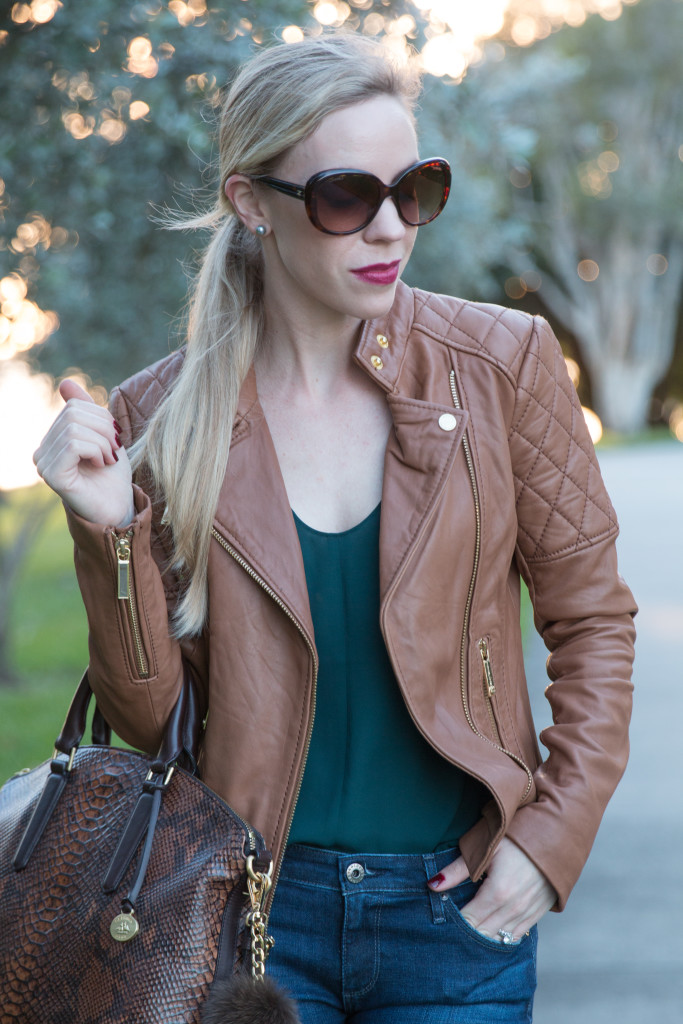 Pictured: Michael Kors Leather Jacket; adore this new style
If you don't already own a leather jacket (or two, or three), now's the time to invest in one. Black is probably the most basic and versatile, but I also love richer colors for fall like gray, cognac, and burgundy. Wear one with a tee in the fall and add layers to take it right into winter.
Shop Leather Jackets

---
7. Fitted Dress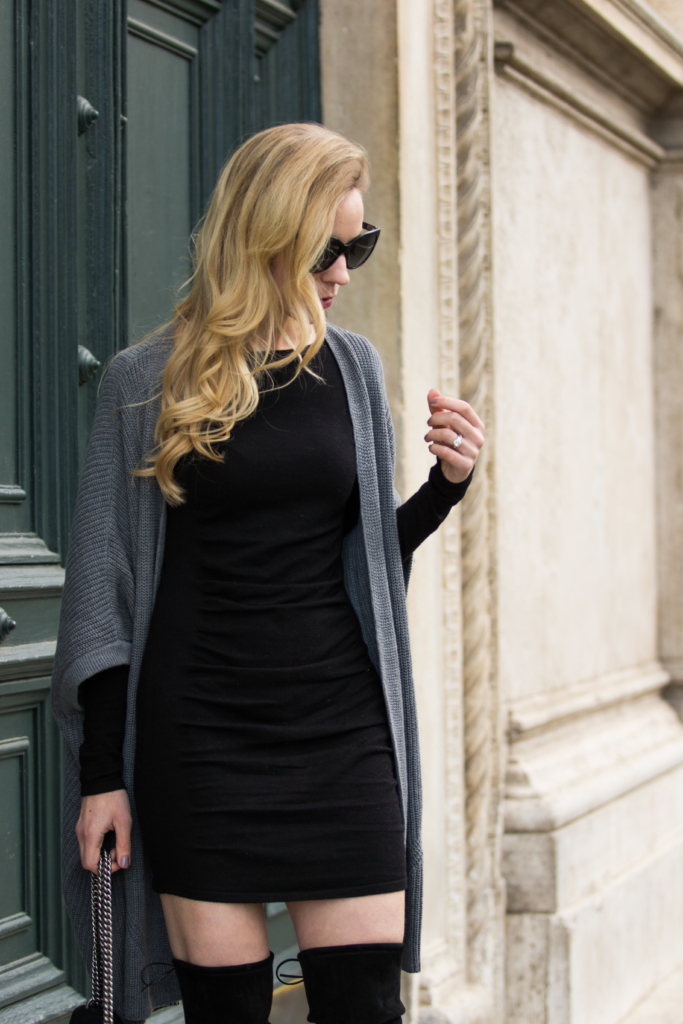 Pictured: Express Ruched Sweater Dress; similar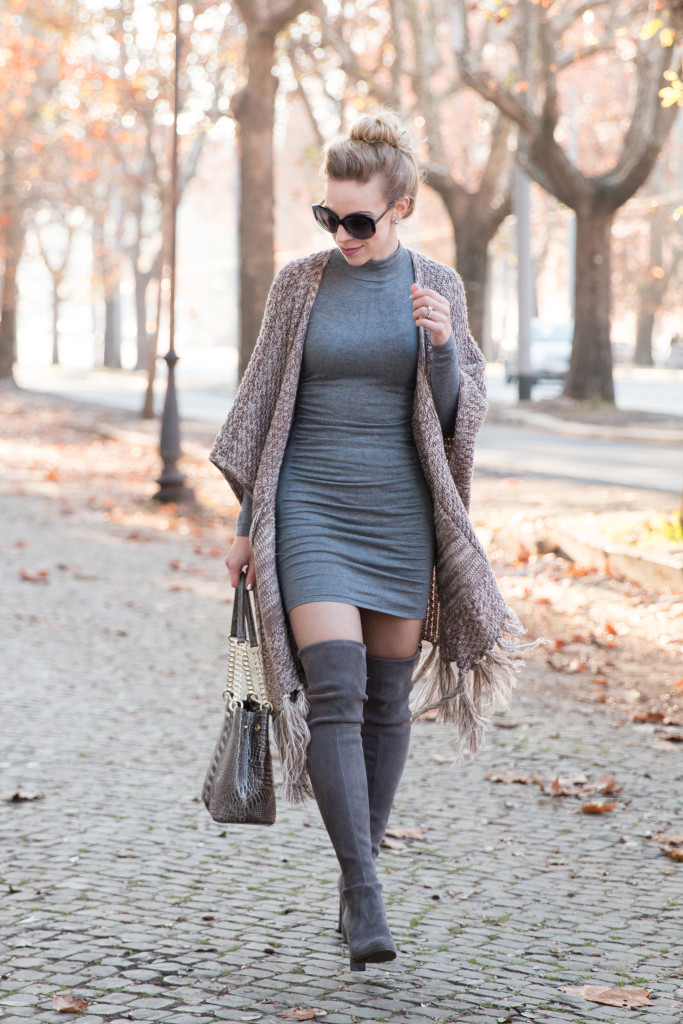 Pictured: Express Ruched Sweater Dress; new version
A fitted dress is probably the most unexpected fall essential on this list, but I think it deserves a spot for several reasons. It's the perfect canvas for adding layers like ponchos, capes, and oversized cardigans or coats. Ruched styles like the sweater dresses I'm wearing are also very flattering for any body type. Express makes my favorite styles and I pick up a few every time they restock.
Shop Fitted Dresses

---
8. Leggings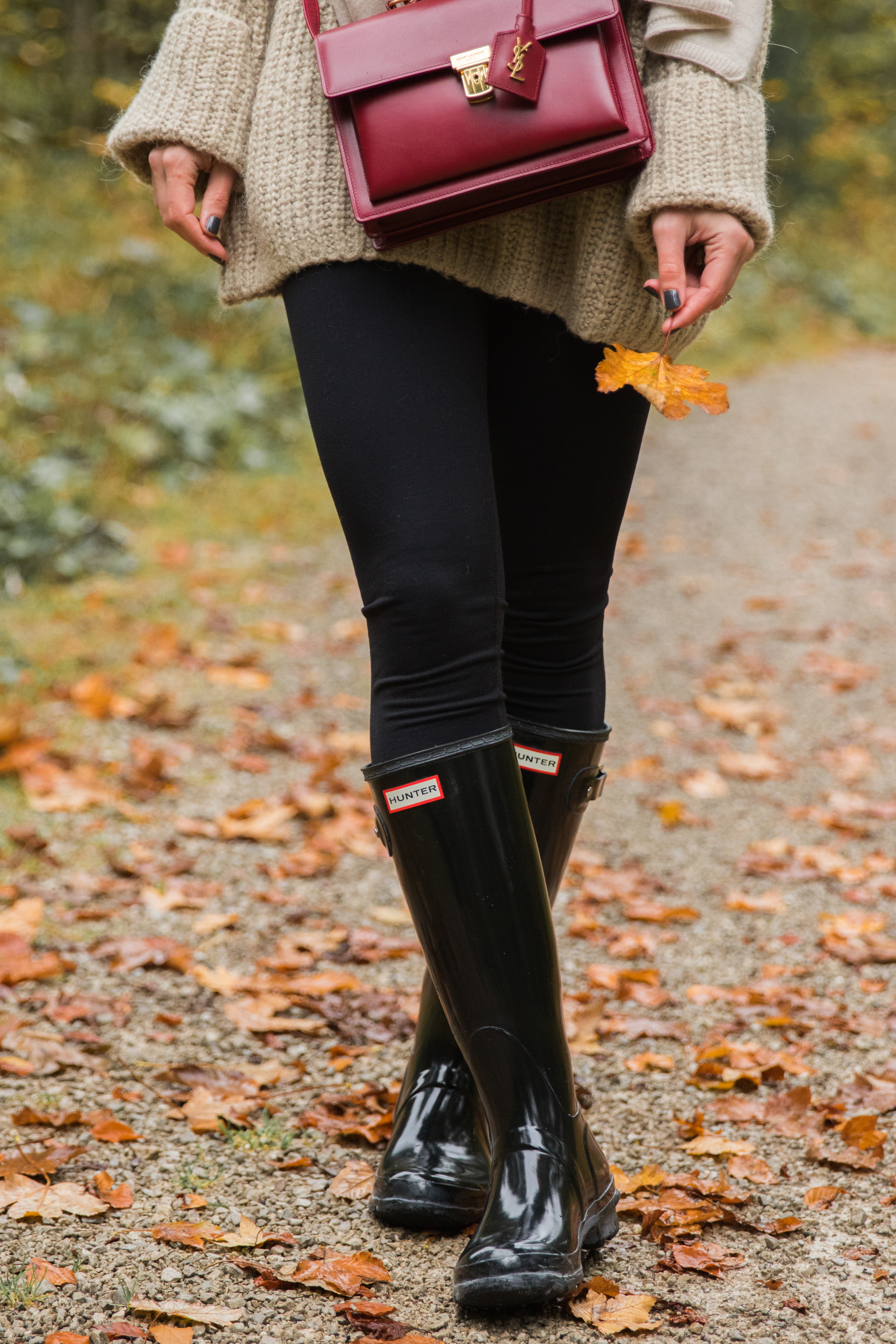 Pictured: Zella 'Live-In' Leggings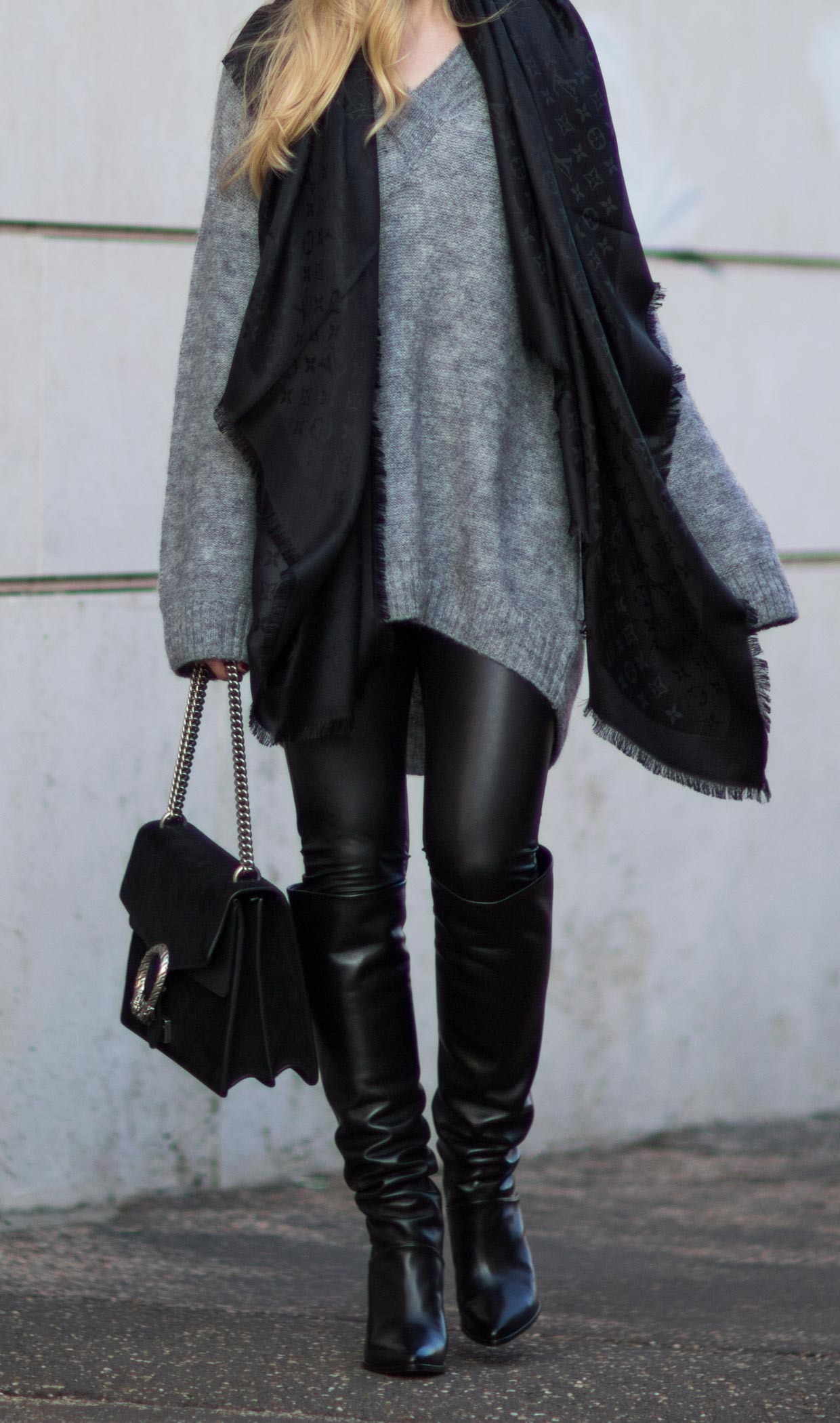 Pictured: HUE Faux Leather Leggings; similar under $30
As long as tunics are around, you can rest assured leggings will be a fall staple. The Zella ones I'm wearing are my absolute favorite basic pair because they fit snugly yet are so comfortable and also happen to be reversible. The non-shiny side is great for wearing out with boots and doesn't scream 'workout wear.' You can't go wrong with a pair of faux leather leggings either for a dressier look.
Shop Leggings

---
9. Ankle Boots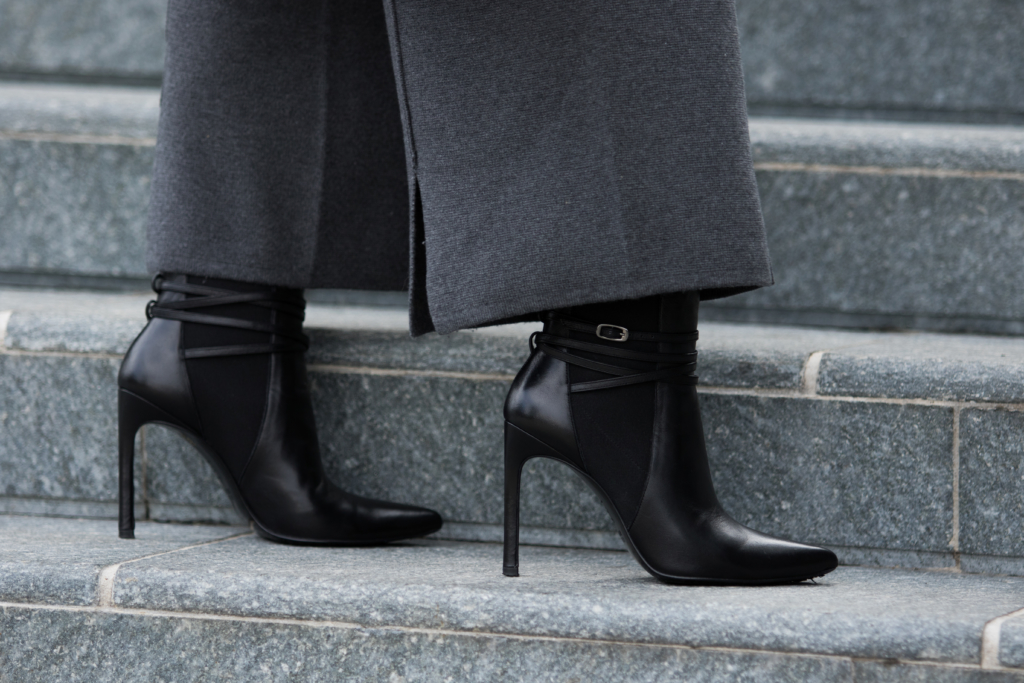 Pictured: Stuart Weitzman; similar pair
Pictured: Marc Fisher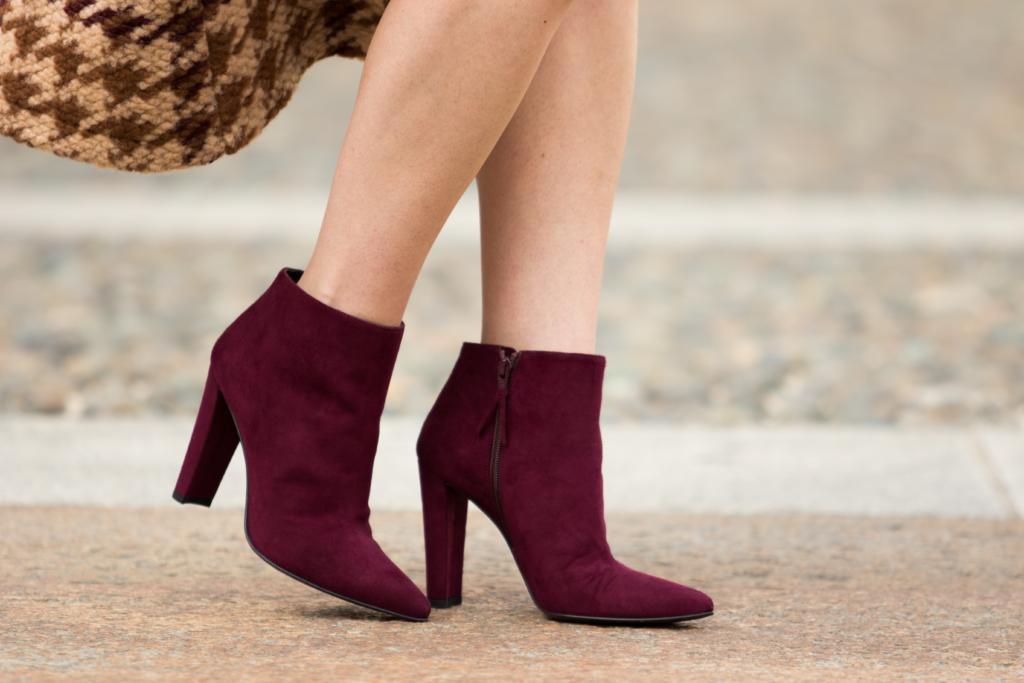 Pictured: Stuart Weitzman; new version
Ankle boots are the first shoe I reach for when fall approaches. You can wear them with anything from jeans to skirts and dresses. Whether you prefer a low or high heel/ankle shaft, here are SO many styles to choose from. It's smart to invest in a few black and brown pairs first since they're most versatile, then it can be fun to mix in some color. My favorite style that's on trend for this season is the sock boot.
Shop Ankle Boots

---
10. Over-the-Knee Boots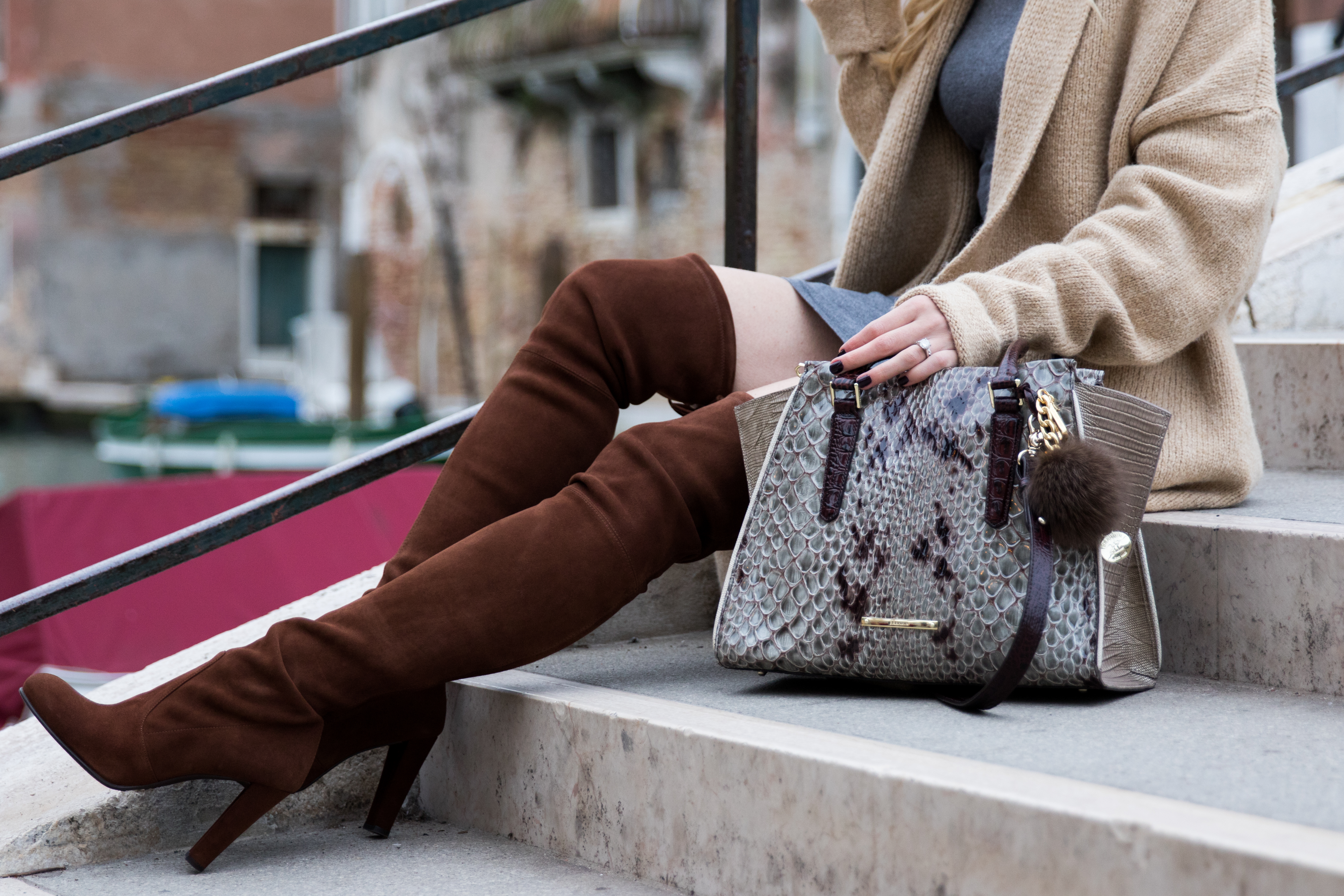 Pictured: Stuart Weitzman; new version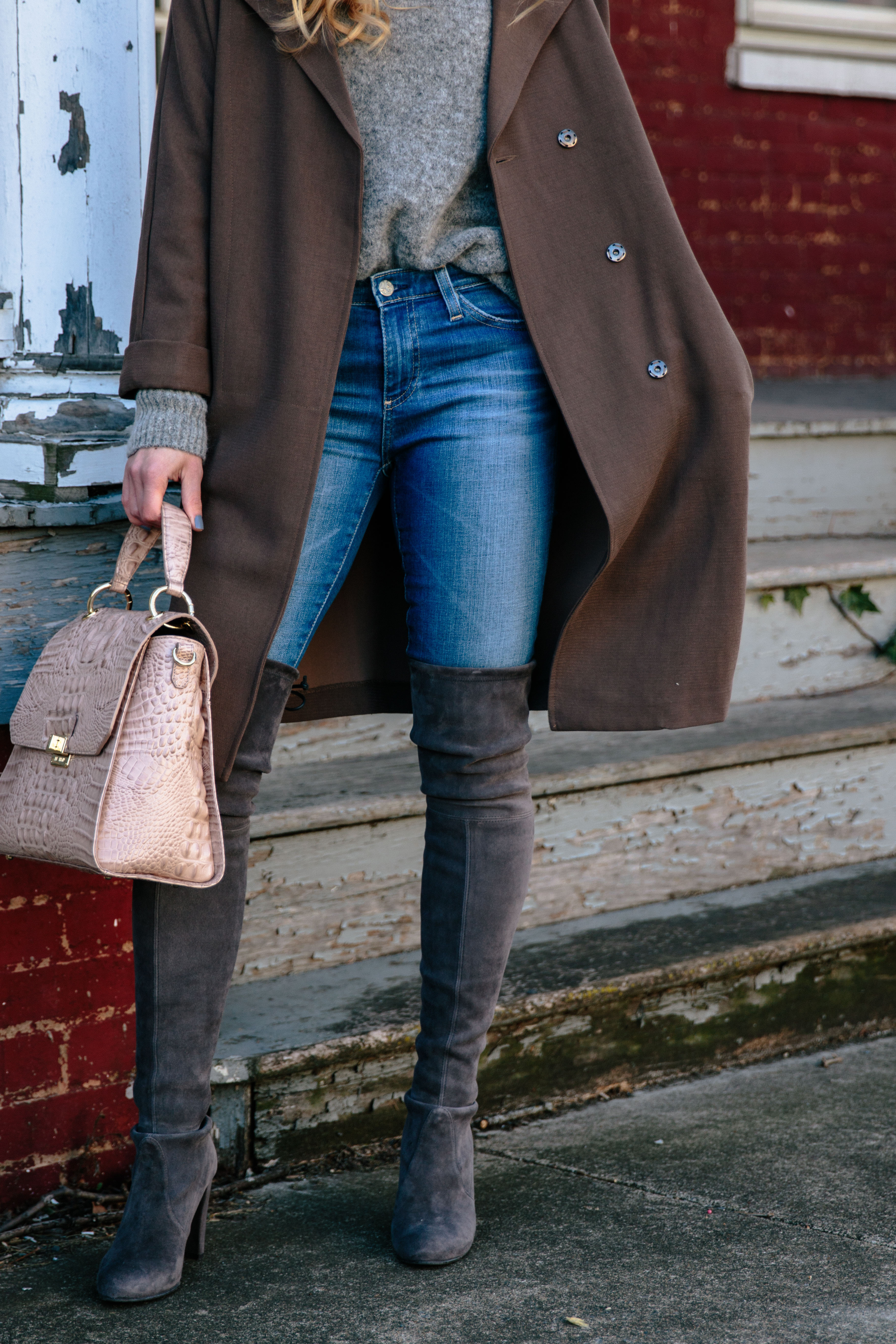 Pictured: Stuart Weitzman; on sale for 40% off here!
As much as I love knee-high boots, I've actually grown more attached to my over-the-knee styles. They are incredibly flattering and leg-lengthening no matter how tall you are, and just as versatile as knee-high boots. Try them with your skinniest jeans and leggings or go for a mini dress/skirt for a sassier look.
Shop Over-the-Knee Boots