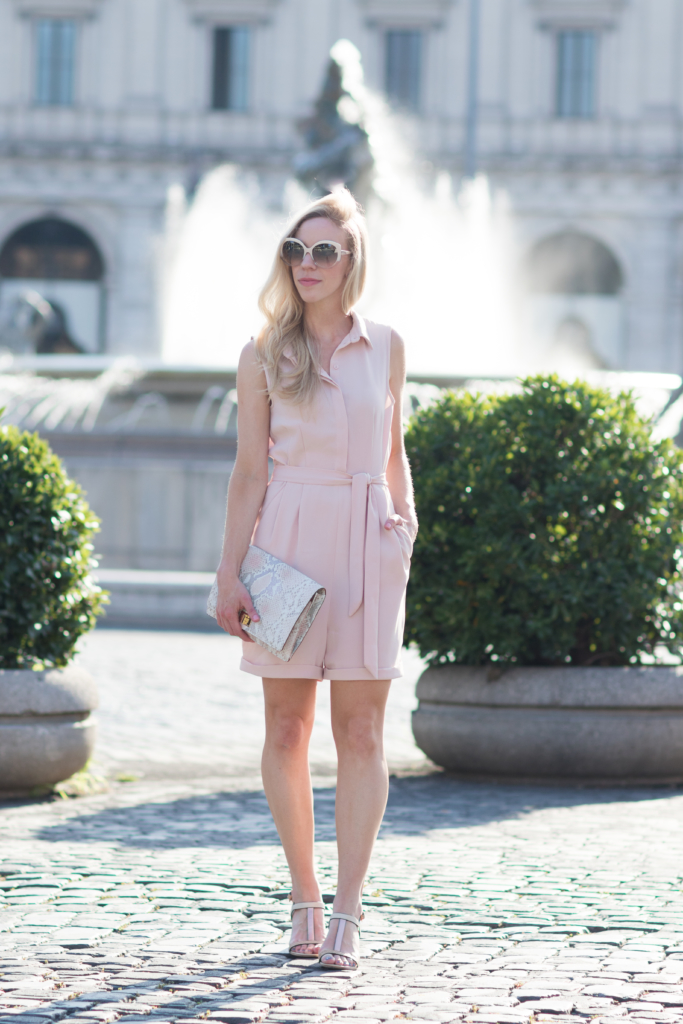 I've said it before and I'll say it again: I love how easy it is to get dressed when it comes to rompers and jumpsuits. All you need are some eye-catching accessories and you're done! I usually find myself reserving blush pink for spring, but when I saw this romper from H&M, I couldn't resist, and it was the perfect match with my pastel snakeskin clutch for date night last weekend.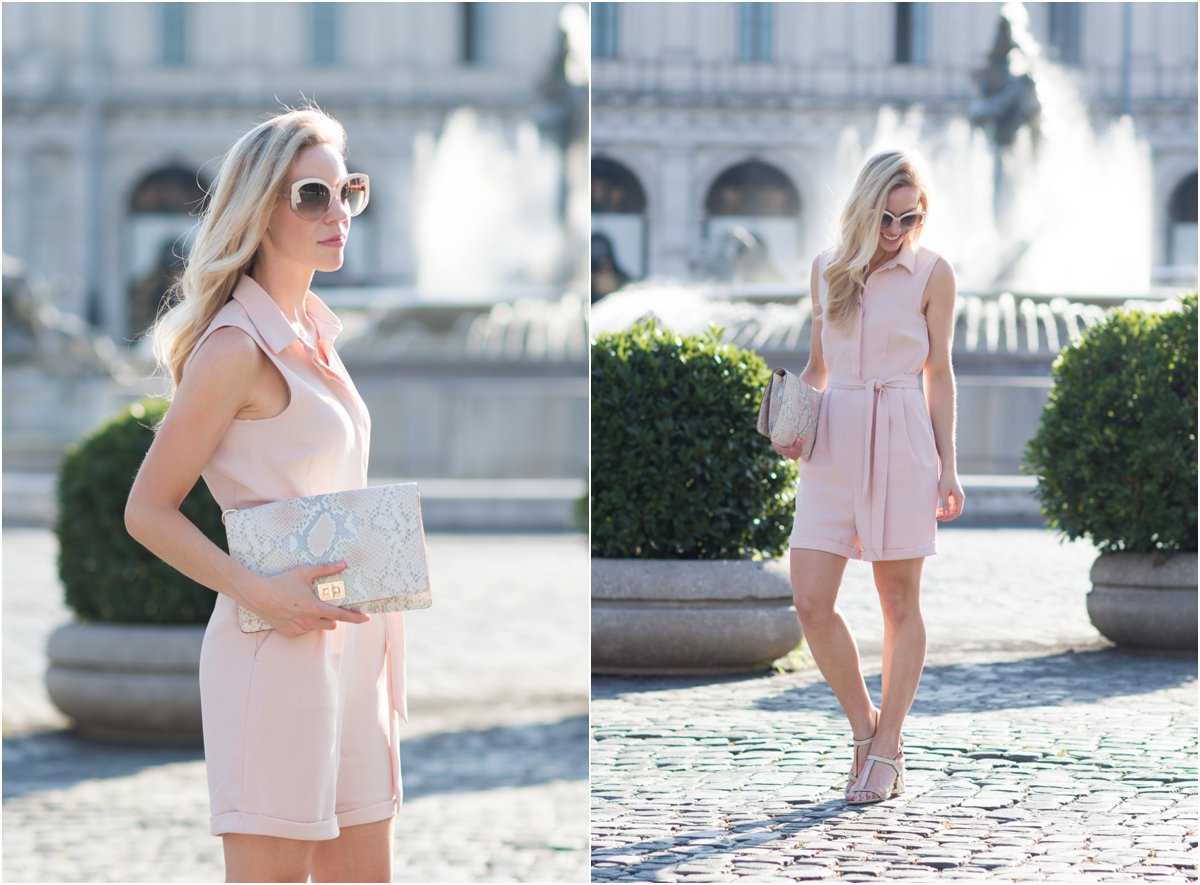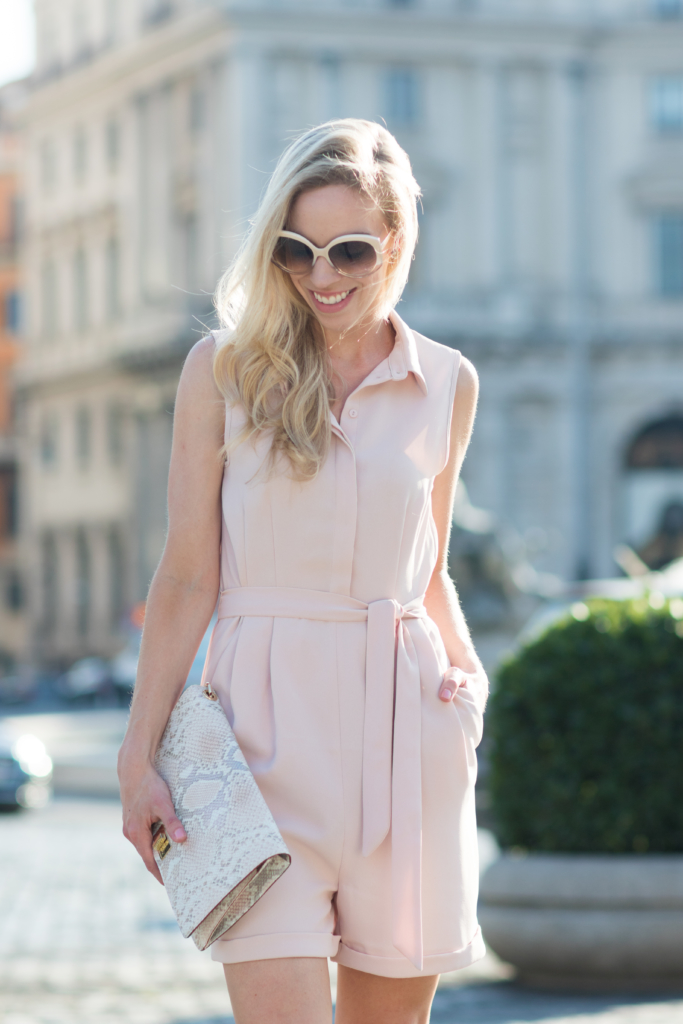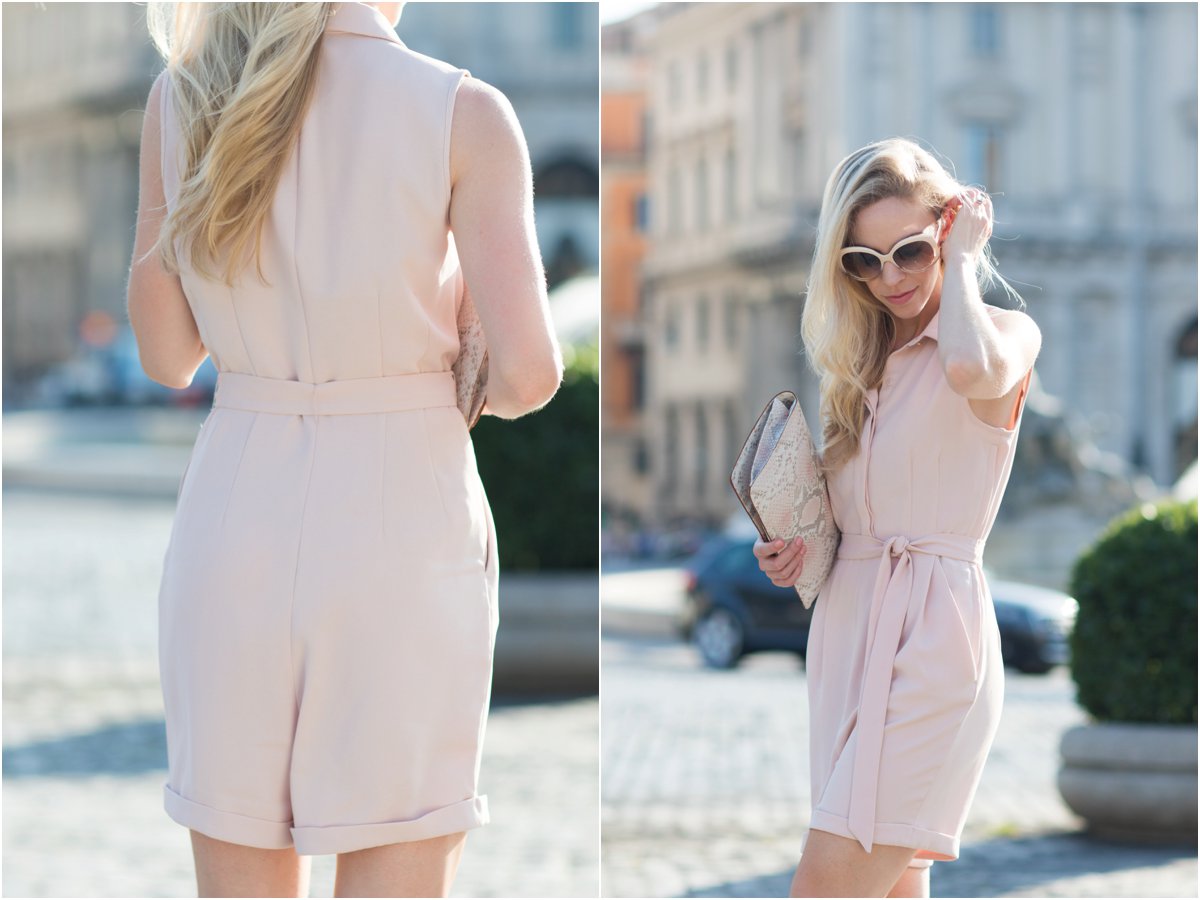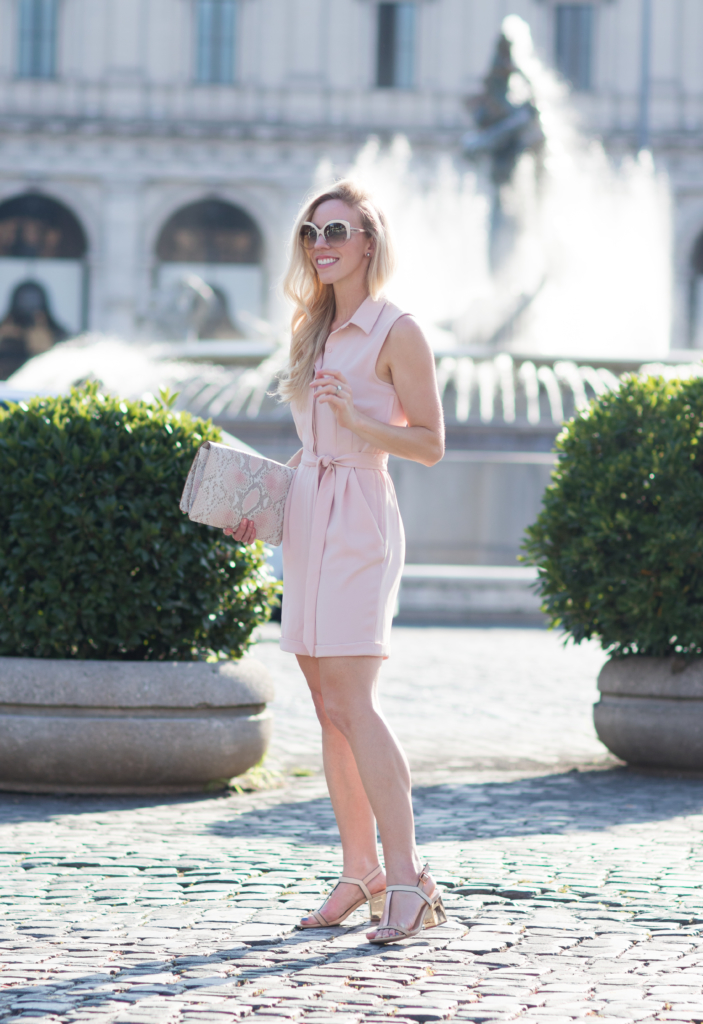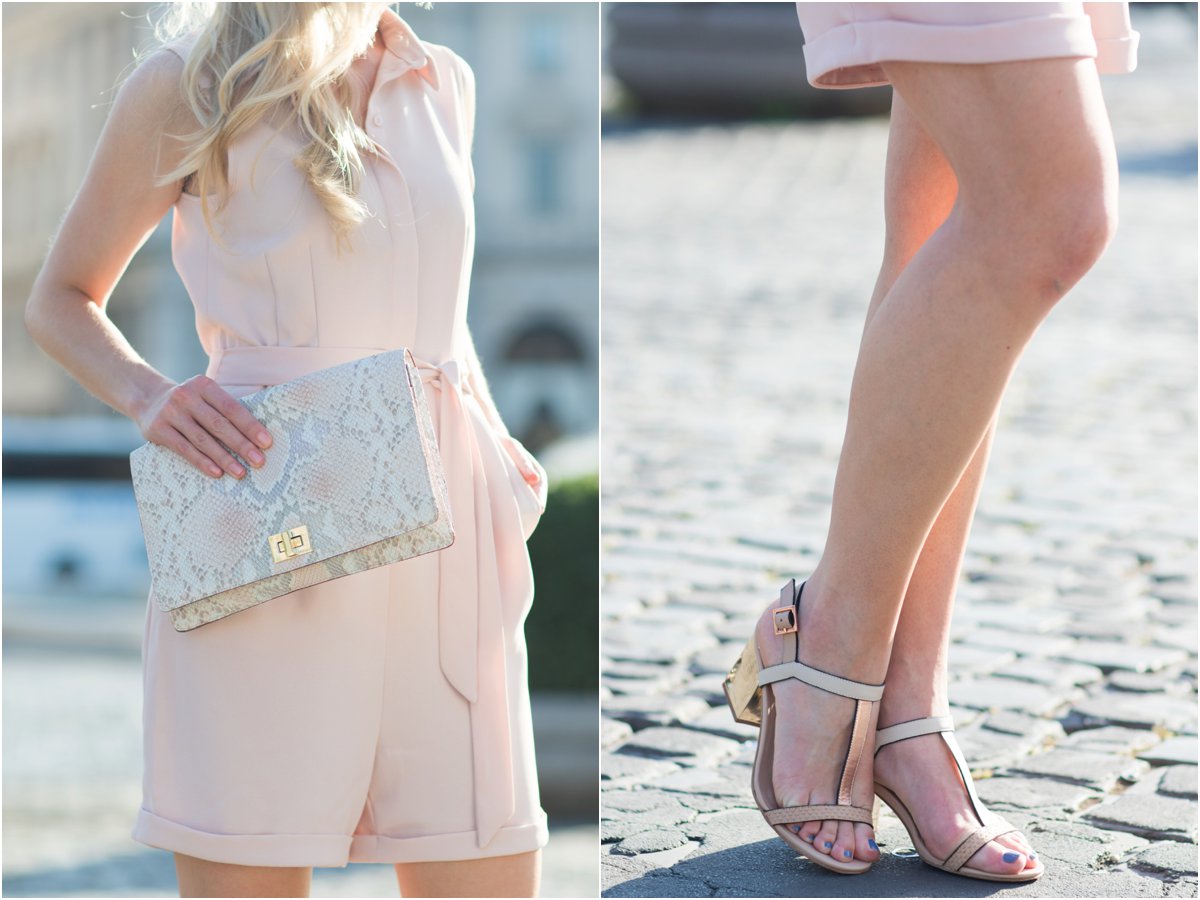 Standout accessories in the form of a snakeskin print clutch and rose gold sandals completed this chic yet simple look. I wear metallic colored sandals all the time during the summer and this block-heel pair is from last year, but I found another really gorgeous rose gold style which I linked below (you can also find it in the scrolling photos below my outfit details!)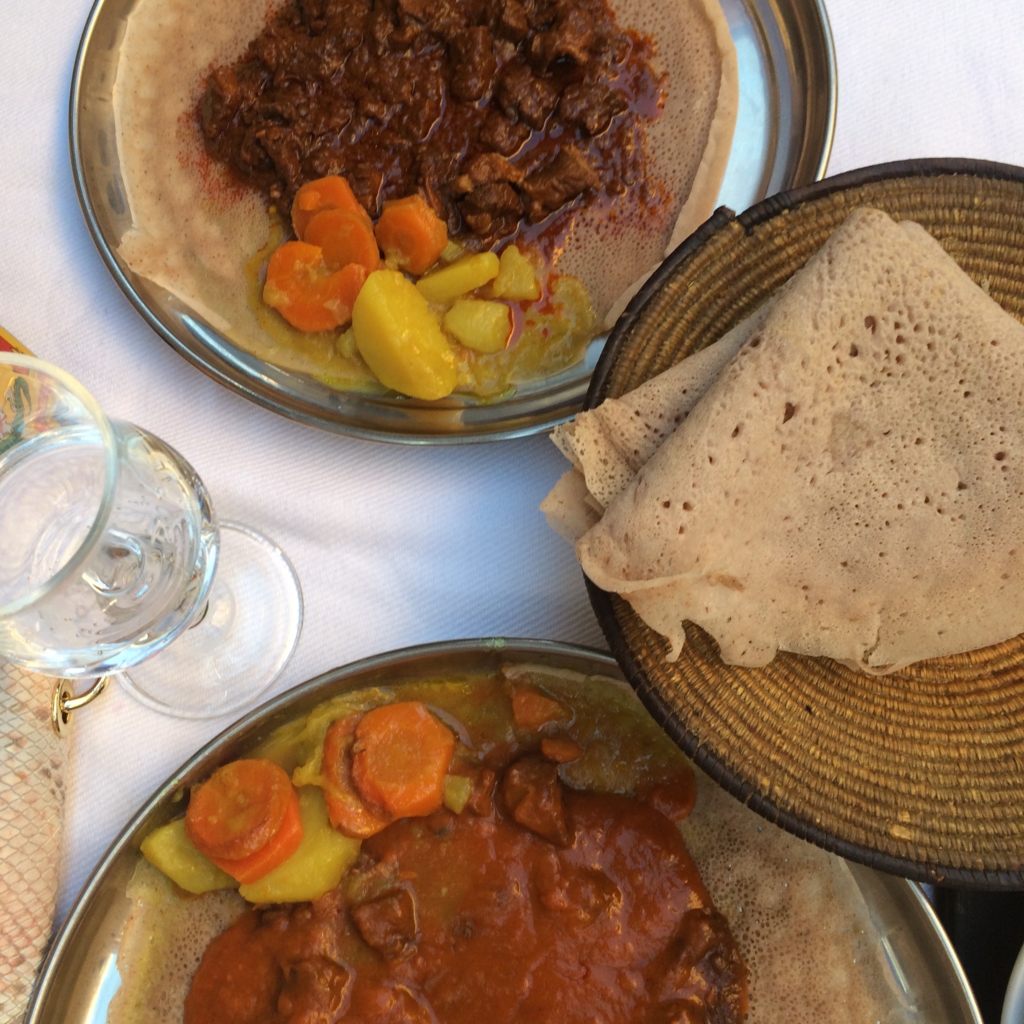 After this blog shoot, my husband and I tried a new restaurant for date night, this time at an Ethiopian place called Ristorante Asmara. It was my first experience eating African food, and it was surprisingly good even though it probably doesn't look too appealing from this photo. A lot of the dishes were beef, which I hardly ever eat in Italy because it's not that easy to find good cuts, but both of our meals were prepared really well (although a bit spicy). The only thing that was slightly awkward for both of us was eating with our hands in the traditional fashion by scooping the meat onto bread—particularly for me in my light pink romper. Guess that wasn't the best choice for dinner after all! We tried going native for awhile but ended up having to ask for forks when it got too messy. Have any of you ever tried African food?

Linking with The Pleated Poppy & Color and Grace