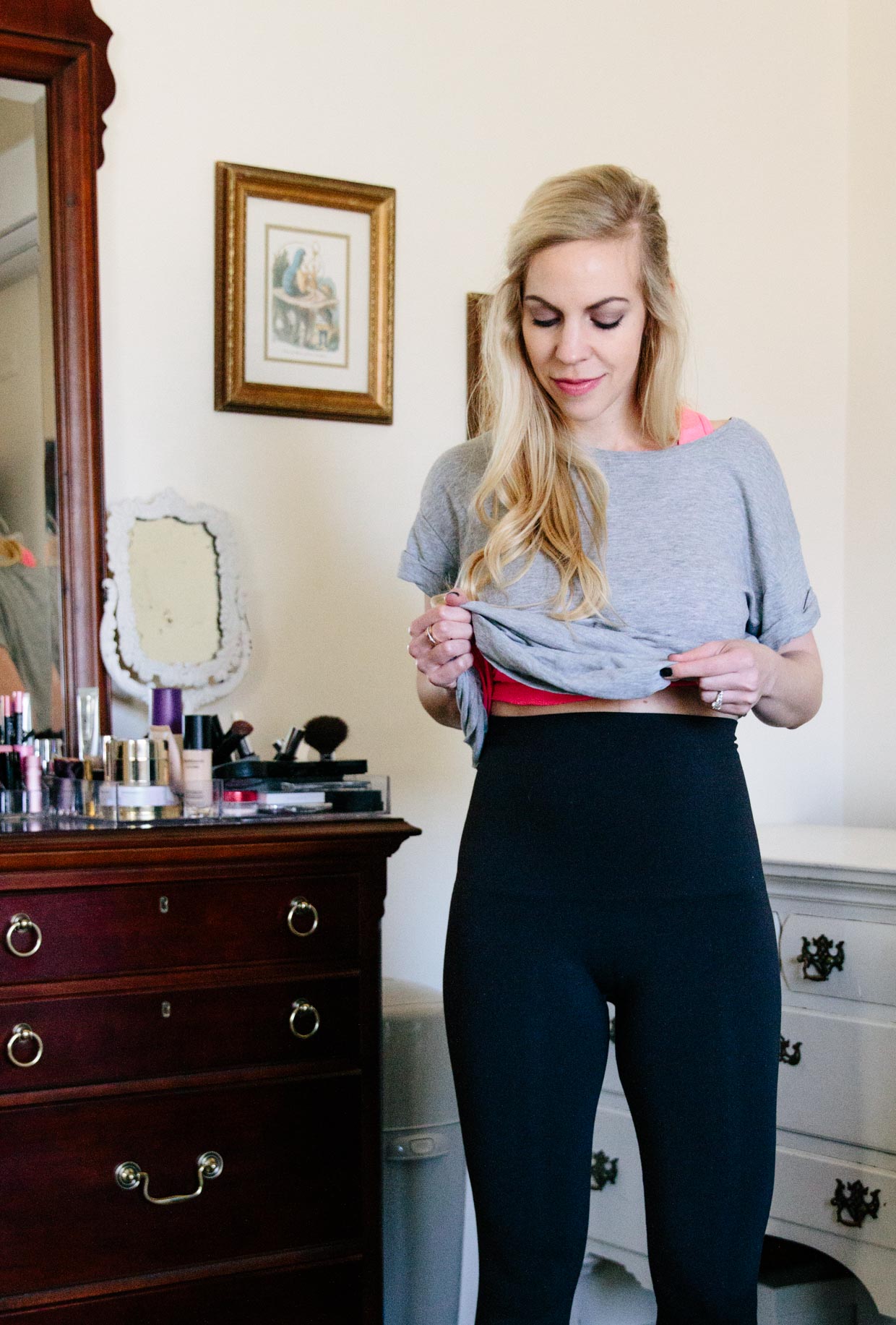 Besides my number one priority which was to deliver a healthy baby, another of my primary concerns after pregnancy was getting my waistline back in shape. Today I wanted to share two of the key products I used to help slim my waist after having Lila. I truly believe they made a huge difference in helping me bounce back more quickly.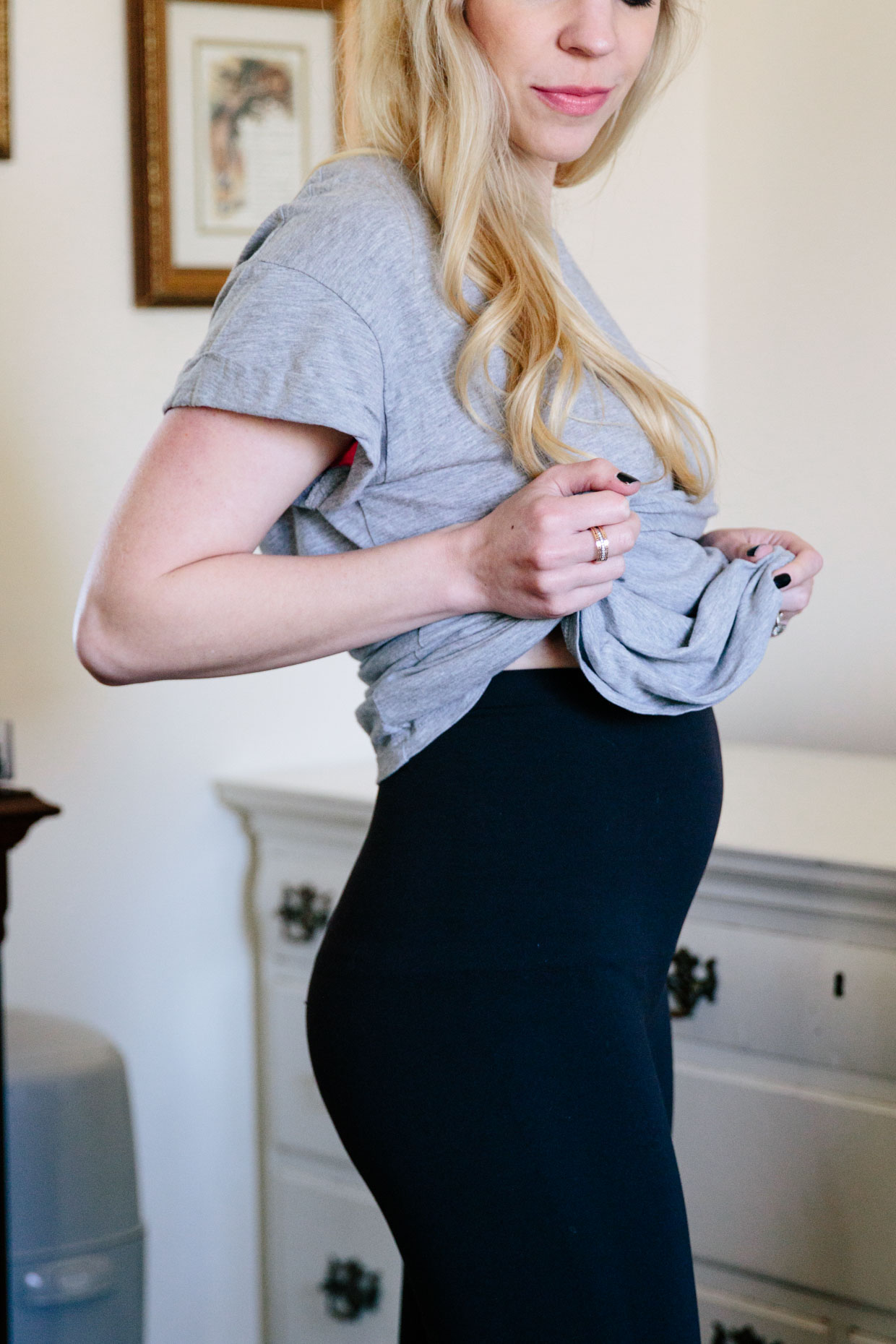 The belly area is the trickiest area to lose weight after pregnancy but thanks to a few products from the generous team at Belly Bandit, I was ready. The one item I've used more than anything else to create a slimmer waistline is their high waist compression leggings. I had them packed in my hospital bag before delivery and began wearing them the day after I had Lila (read this post to see what else I took with me).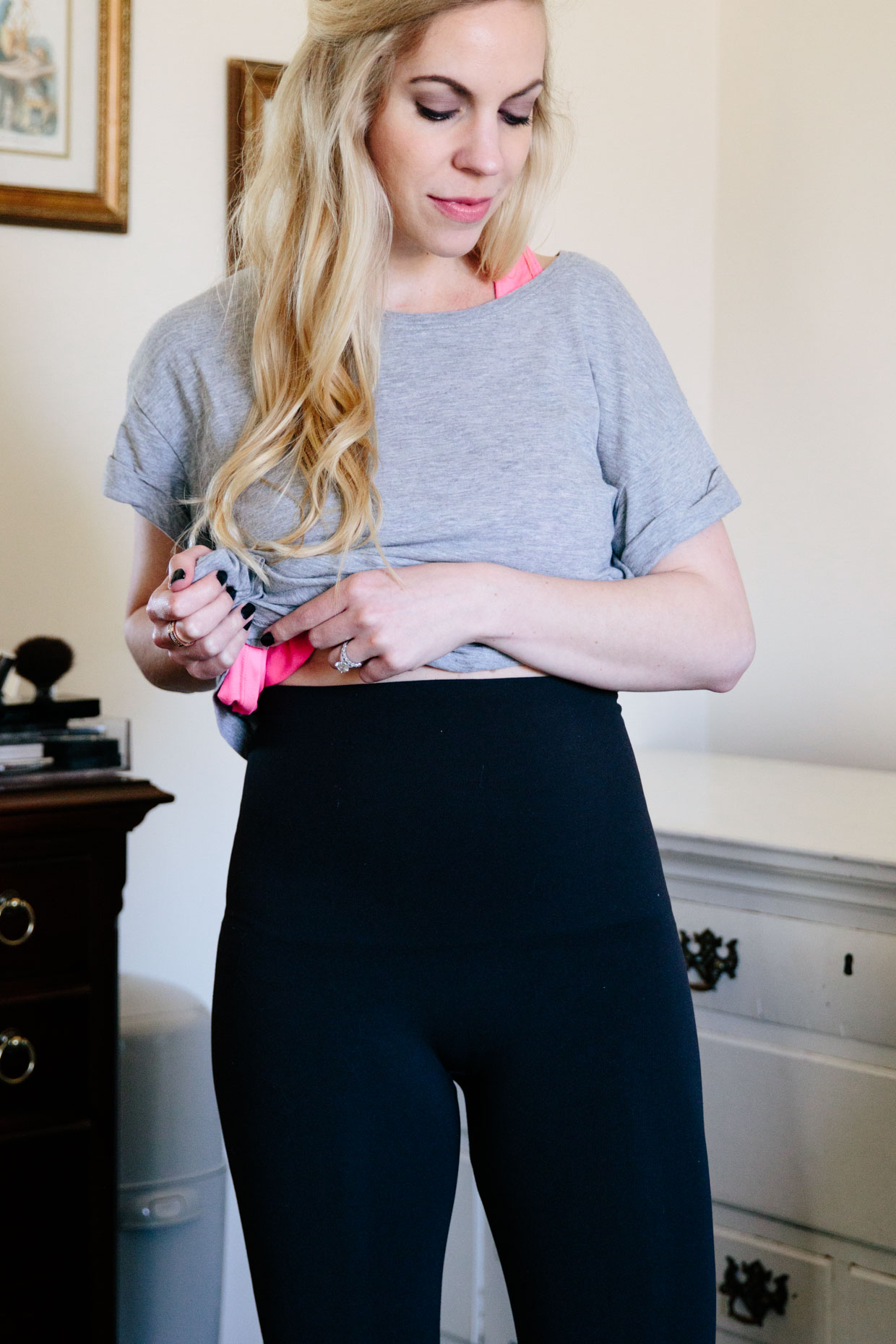 These leggings are amazing and I literally wore them every day for the first month after delivery. They're so soft and stretchy, but most importantly, they really suck in your waistline and make you feel much more confident when dealing with the early post-pregnancy 'pooch'. I love these so much, I would wash them right before bed so they'd be dry in the morning and I could wear them again! Keep in mind they're designed to fit very tightly, so I suggest ordering your normal pre-pregnancy size (I'm wearing an XS here). You'll lose quite a bit of weight the first few weeks after pregnancy and you'll be glad you started with a snug fit. They'll look super tiny when you take them out of the package, but I promise they'll stretch right over your body.
Belly Bandit 'Mother Tucker' Leggings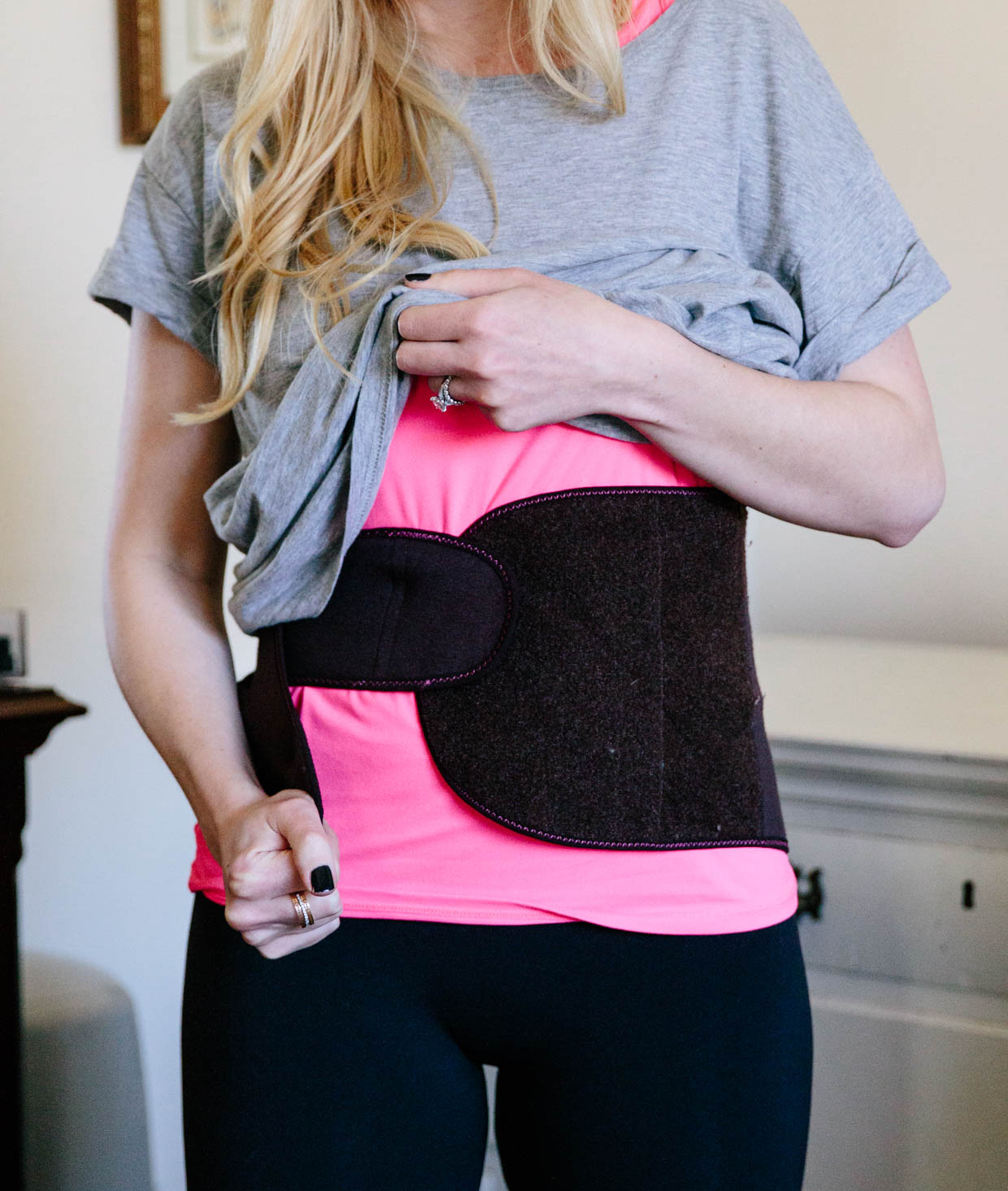 The second postpartum product which was a game-changer for me was this belly wrap. In regards to fit, I suggest ordering two sizes if possible. I ordered my normal pre-pregnancy size XS and couldn't strap this around my waist until about a week postpartum (and still needed my husband's help to do so!). If you order two sizes, you can get a head start right away with the larger of the two and move to the smaller size as your belly shrinks.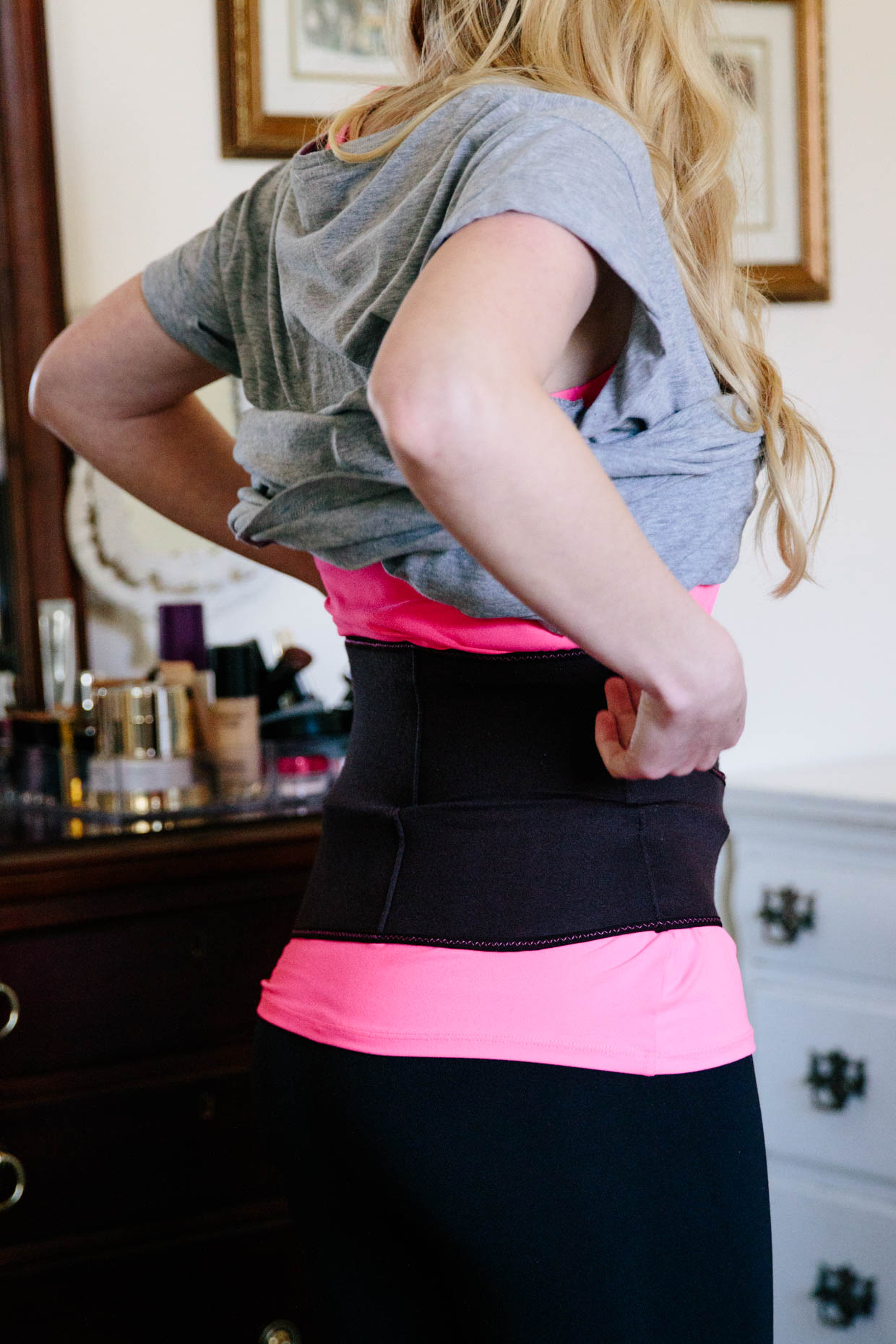 I liked wearing my wrap around the house and when I went for walks because it helped provide support for my belly and back while holding everything in. Despite how thick it seems, this wrap stays hidden under clothing surprisingly well.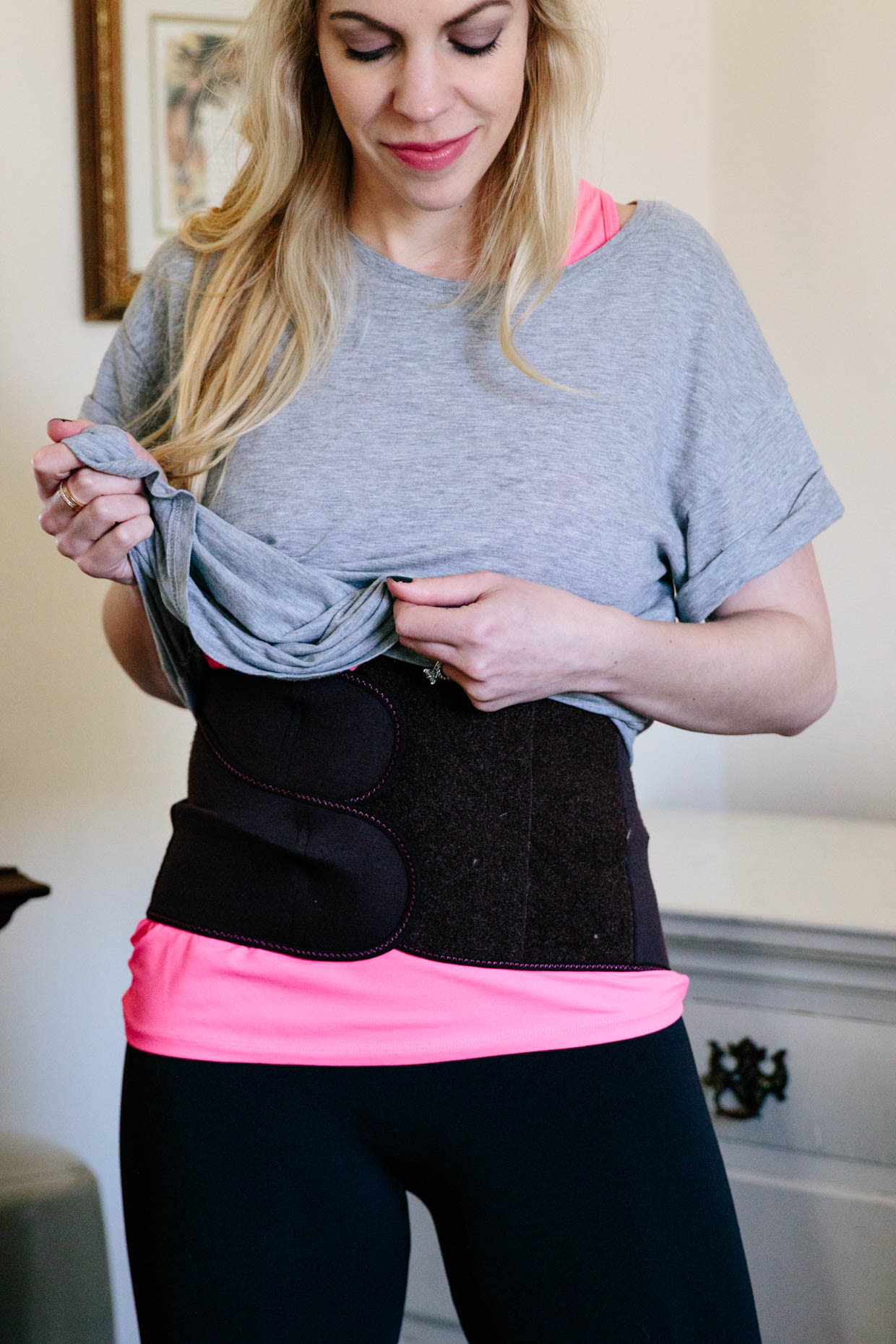 Belly Bandit wraps are designed to work with relaxin, a hormone produced during pregnancy which allows the body to relax and stretch as you grow and then shrink after delivery. It can also help with diastasis recti, a condition which happens when ab muscles separate during pregnancy. I had diastasis recti with Lila and now at 8 weeks postpartum, I've almost closed the gap in my abs. I definitely believe that wearing the compression leggings and belly wrap helped me recover more quickly, so I highly recommend both! I also want to mention that Belly Bandit recently announced insurance companies will cover some of their postpartum products, which you can read more about here if interested.
Shop the Post
Thanks to Belly Bandit for sending me complimentary products. All thoughts and opinions remain my own.