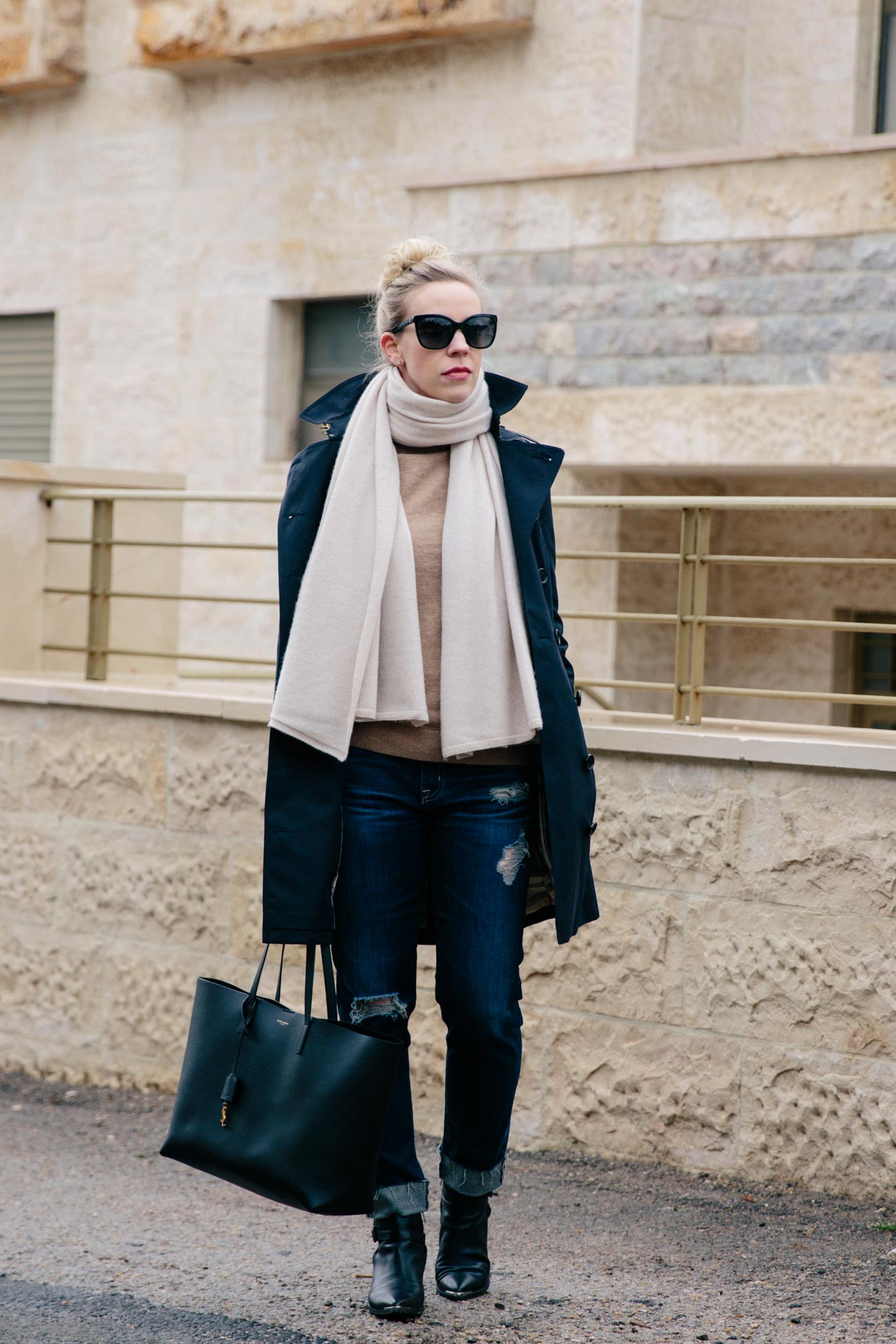 This Burberry trench is one of the best retail steals I've ever landed. Back in July, the store in Amman had this classic style (the 'Sandringham'), which I've never seen go on sale, marked down over 70% off! The only size left happened to fit me so I didn't even hesitate on purchasing it since I've always wanted a Burberry coat. I was actually thrilled to have some rainy weather last weekend as an excuse to finally take it for a spin.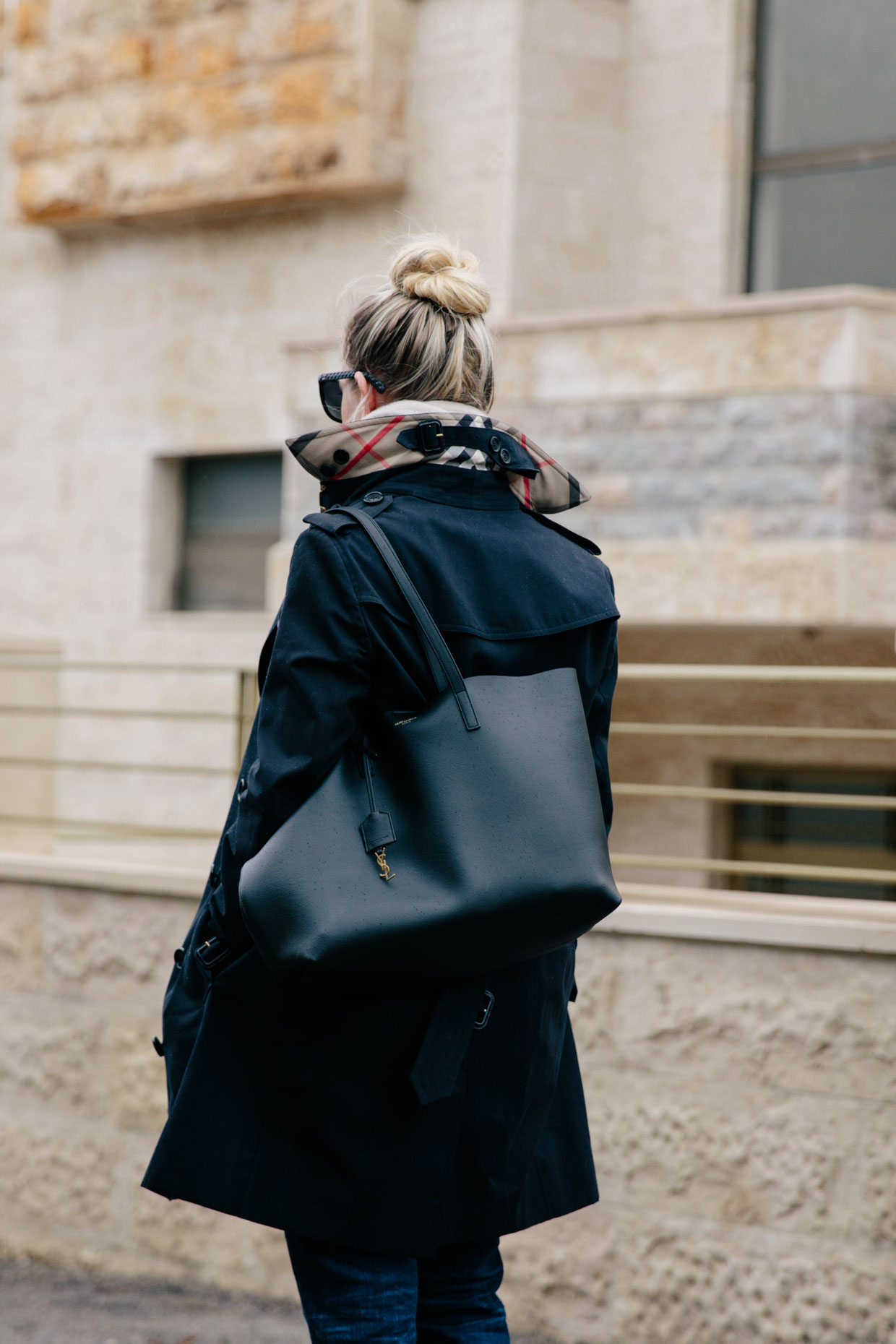 Styling a Navy Trench
Although I would also love to have a khaki colored Burberry trench some day, navy blue is also very wearable. I love how it looks paired with black, and for this outfit I complemented the plaid lining with a beige scarf and tan turtleneck. I can also see myself wearing it this spring with a classic striped tee in red or navy.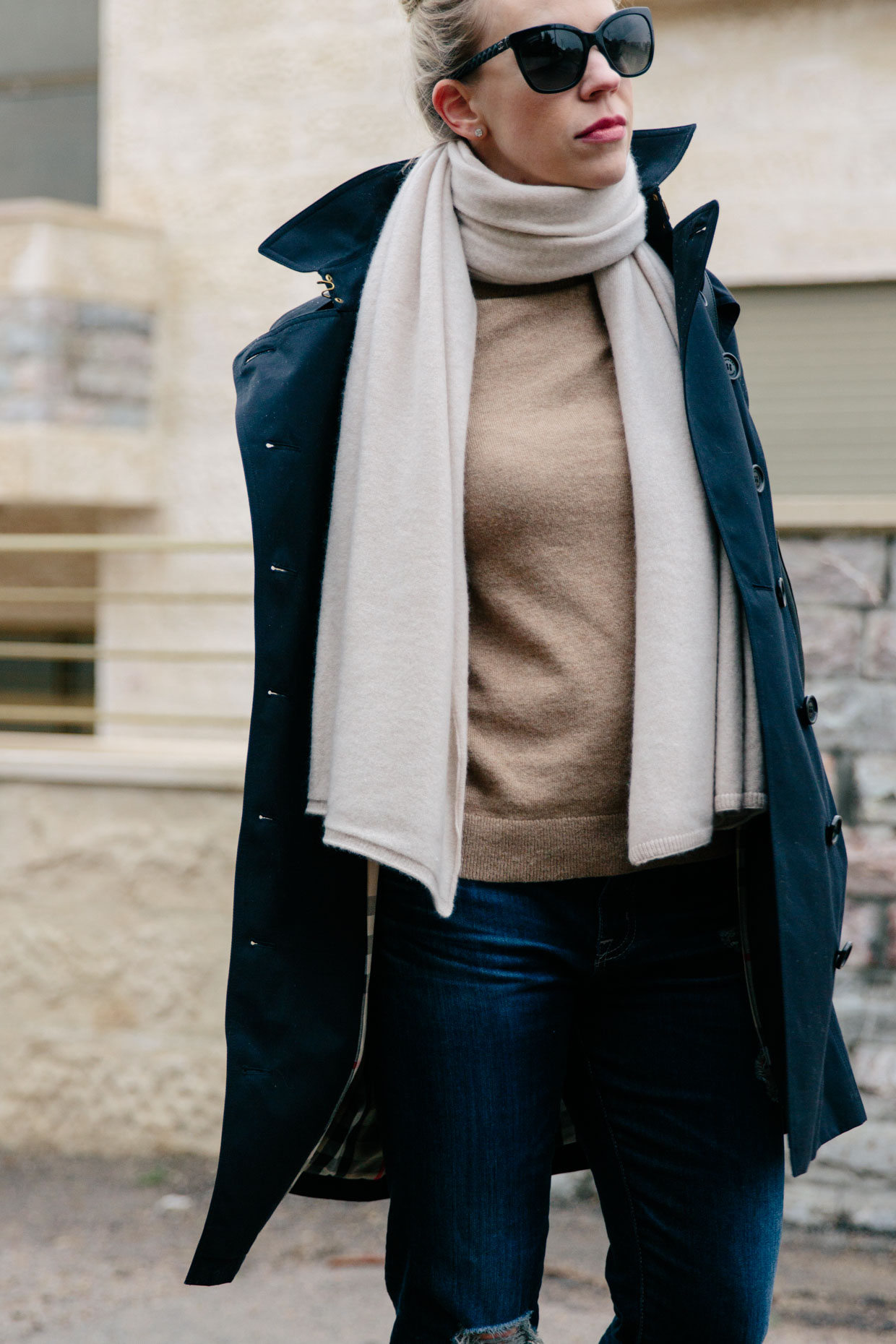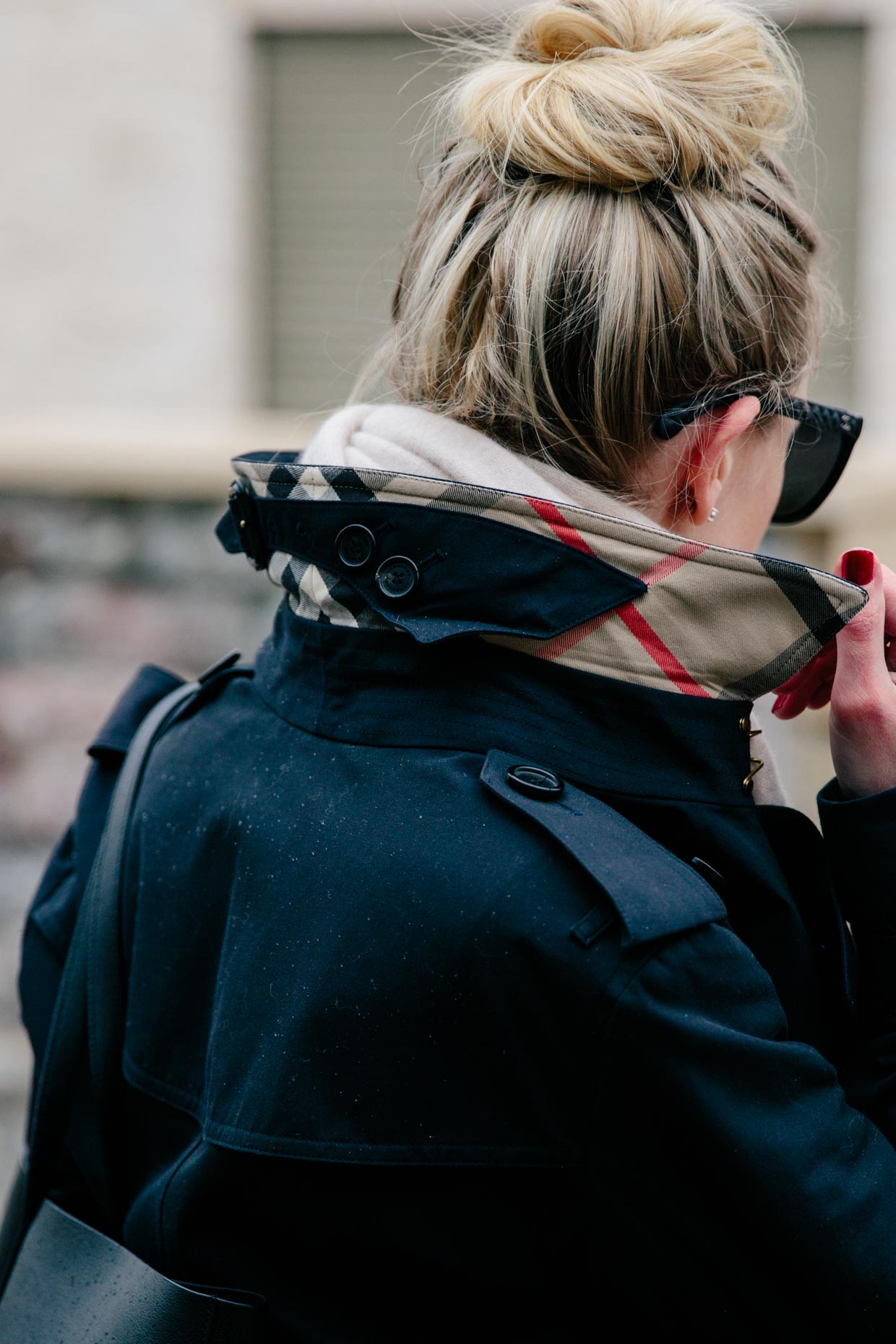 As you can see from this closeup, the water just beaded up and rolled off my jacket, keeping me nice and dry. I'd say this trench is definitely worth the investment, especially if you live in a wet climate.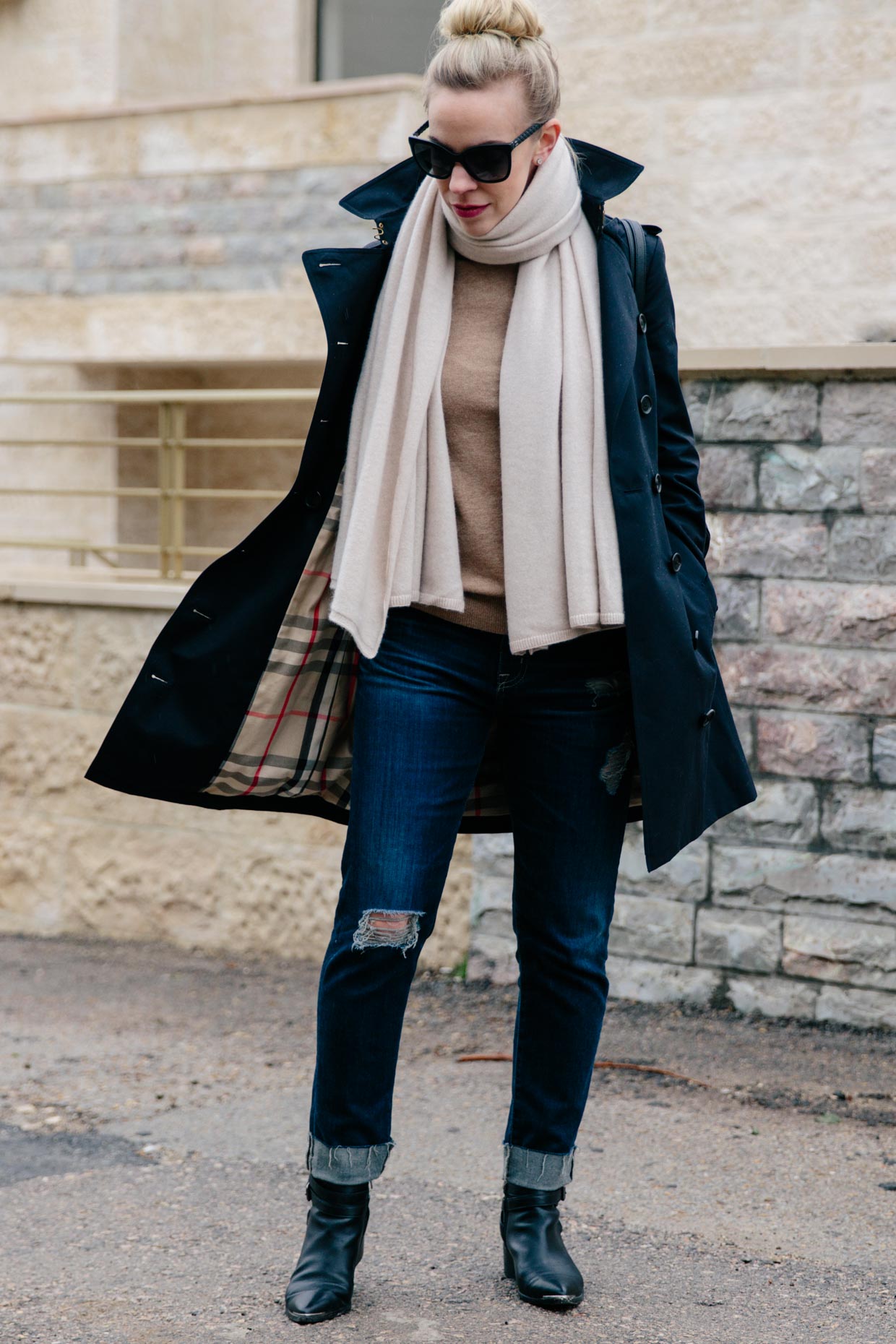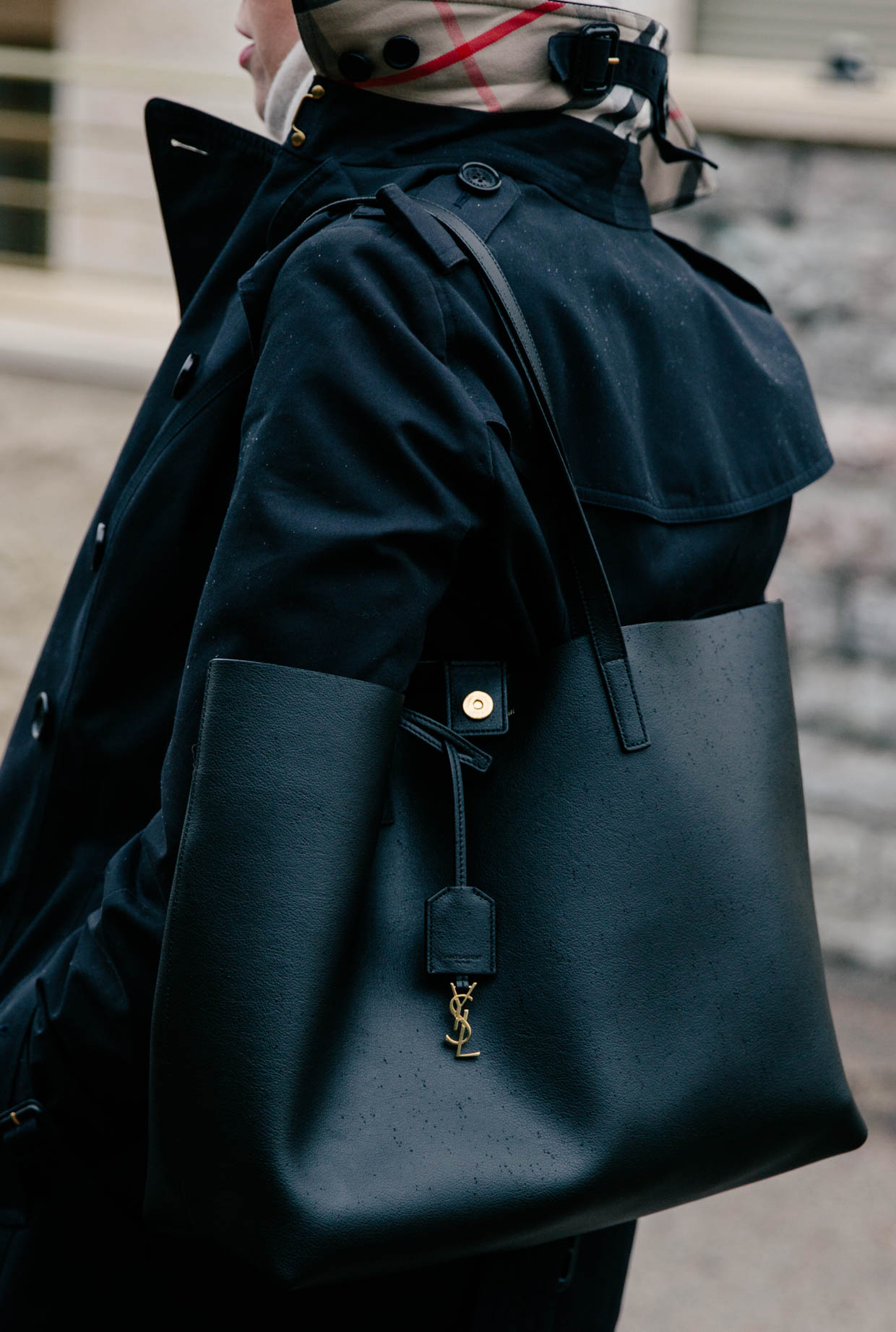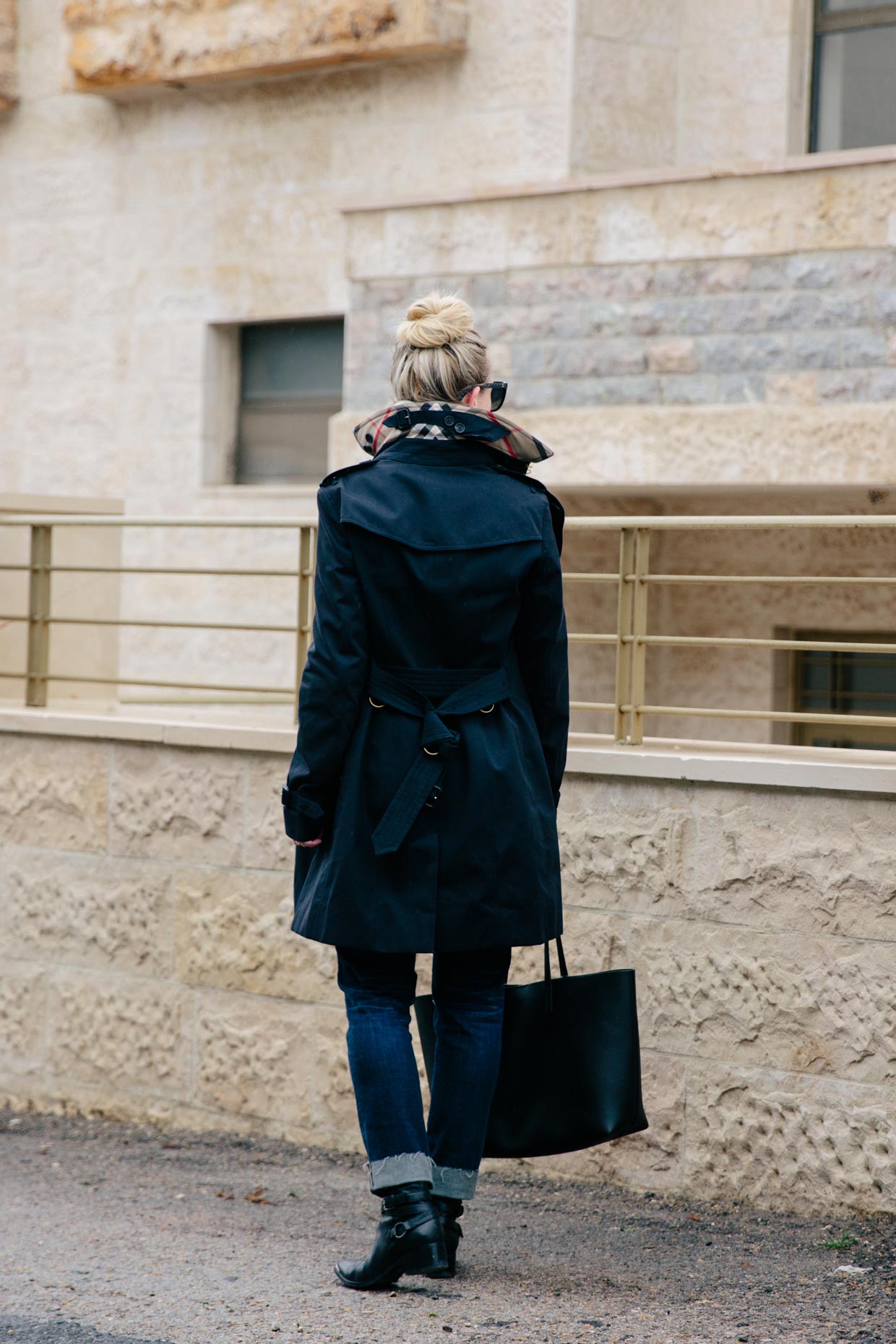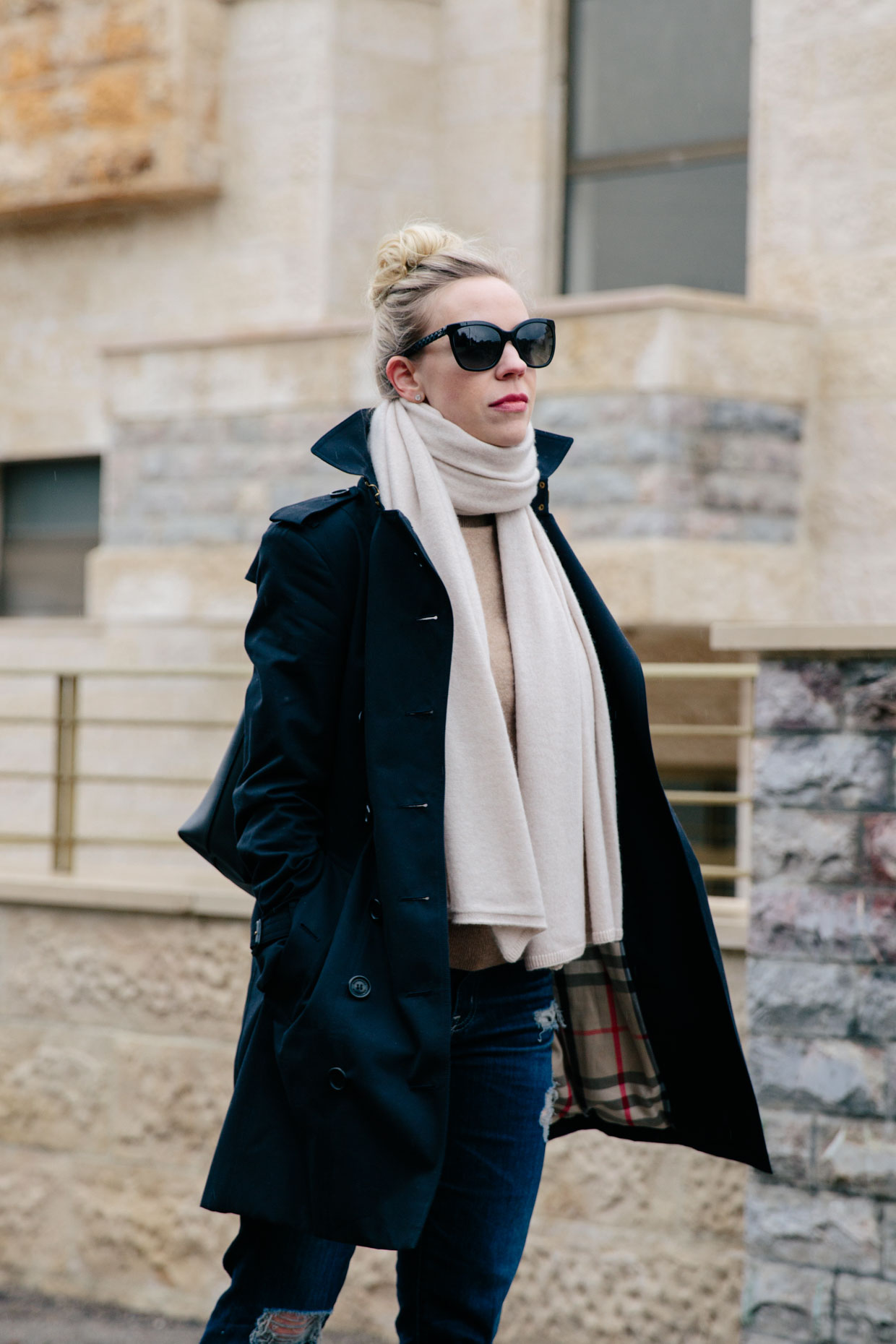 I hope you're all having a wonderful week and thanks so much for visiting today!
Shop the Post