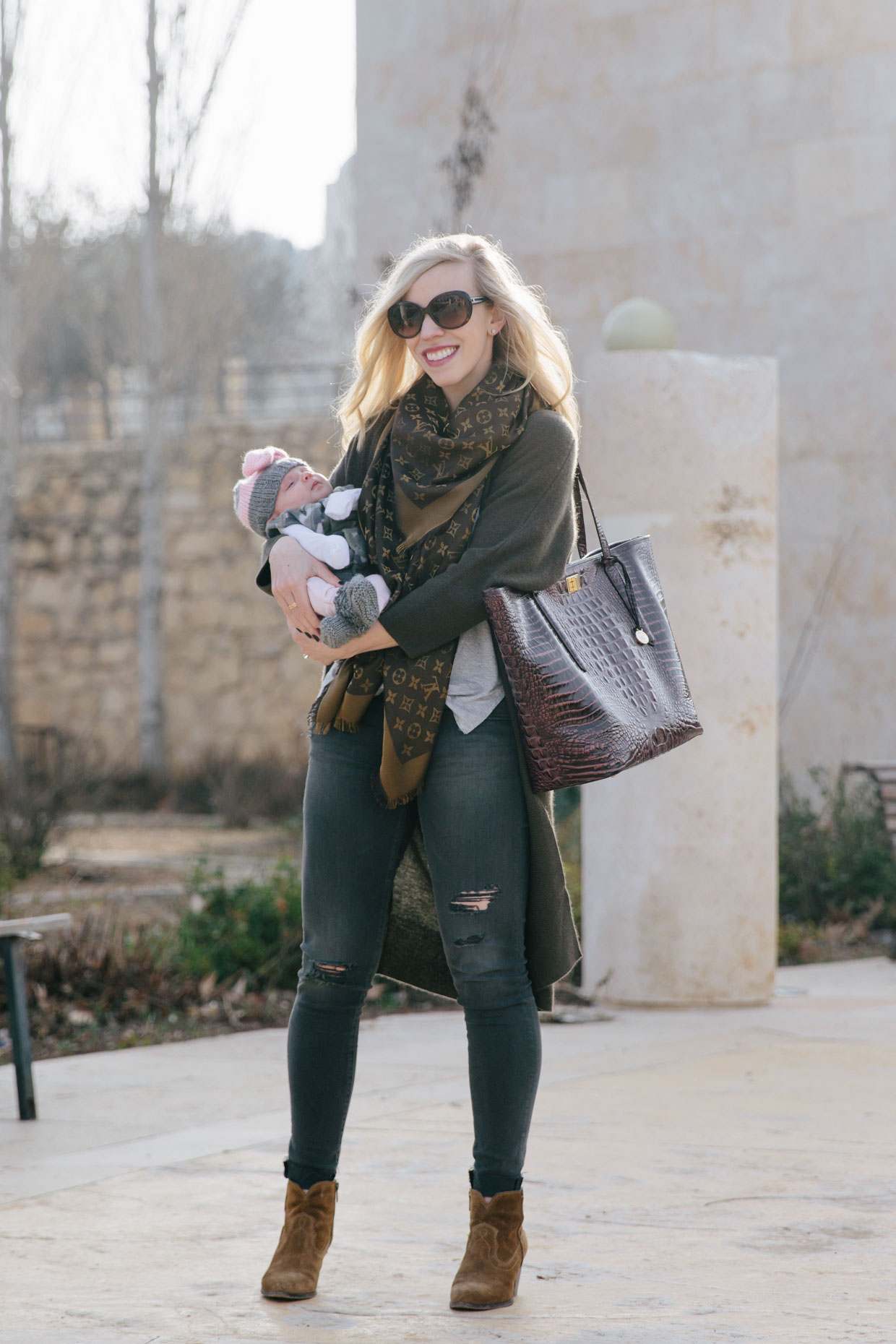 Although I haven't completely changed my style since becoming a mom, there's definitely a lot less 'me time' when it comes to getting ready. I've found that sticking to a few go-to pieces makes putting together casual/chic outfits a whole lot easier. Don't get me wrong, I still enjoy dressing up (love my heels!) but that's usually on weekends when my husband is around and I have a little more time to get ready. On a typical day I'll wear a long, oversized cardigan layered over a tee with denim and comfy flats or low-heeled boots. To change up my looks and keep them interesting, I like to wear different scarves and swap out my handbags.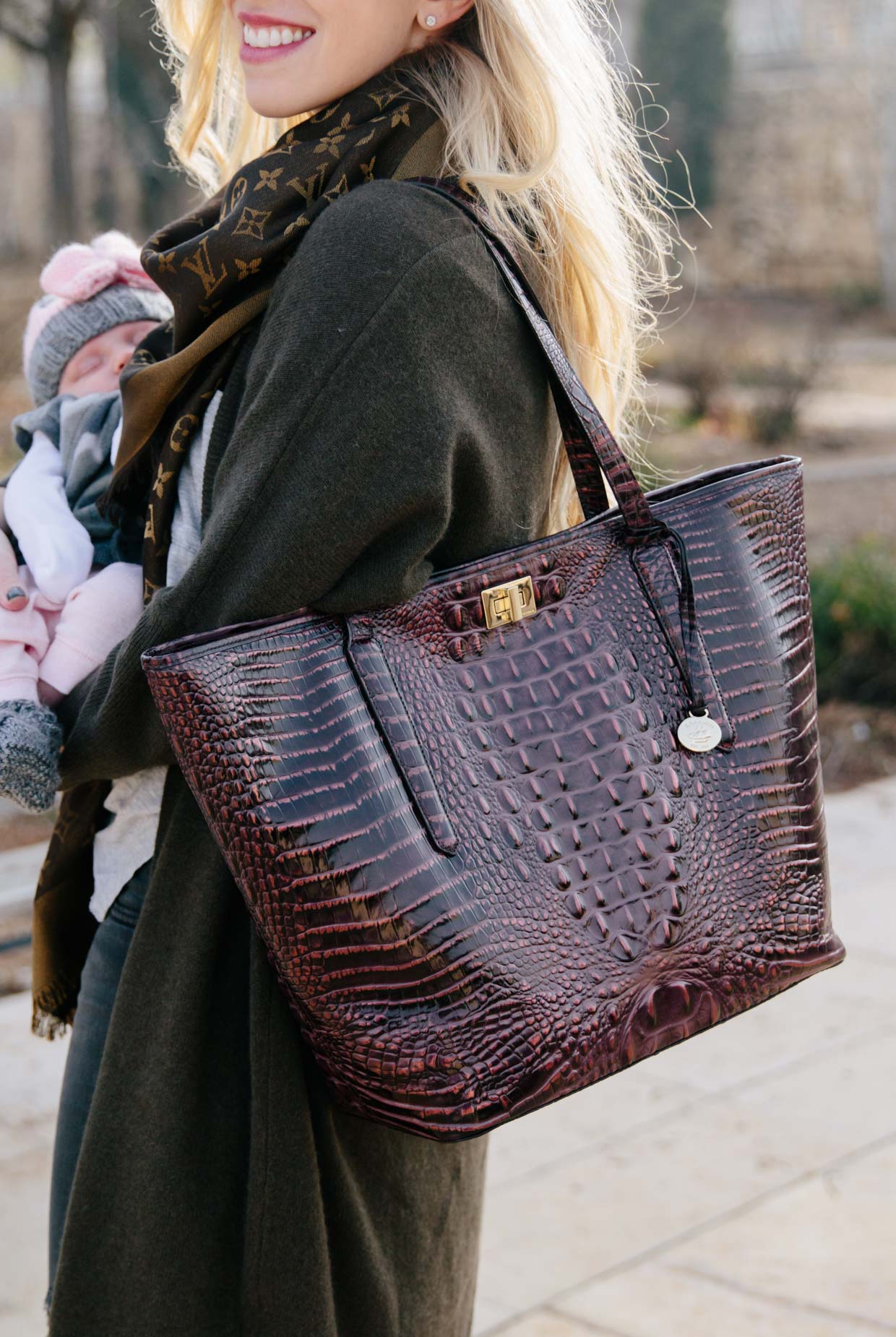 Speaking of handbags, if you're a new mom or anyone who is on the go all day, you need this oversized tote from Brahmin in your life! It's incredibly spacious with plenty of pockets inside to help with organization. I've been using mine so much since Lila was born because it can easily hold diapers, wipes, a change of clothes, and a small blanket, as well as my own accessories.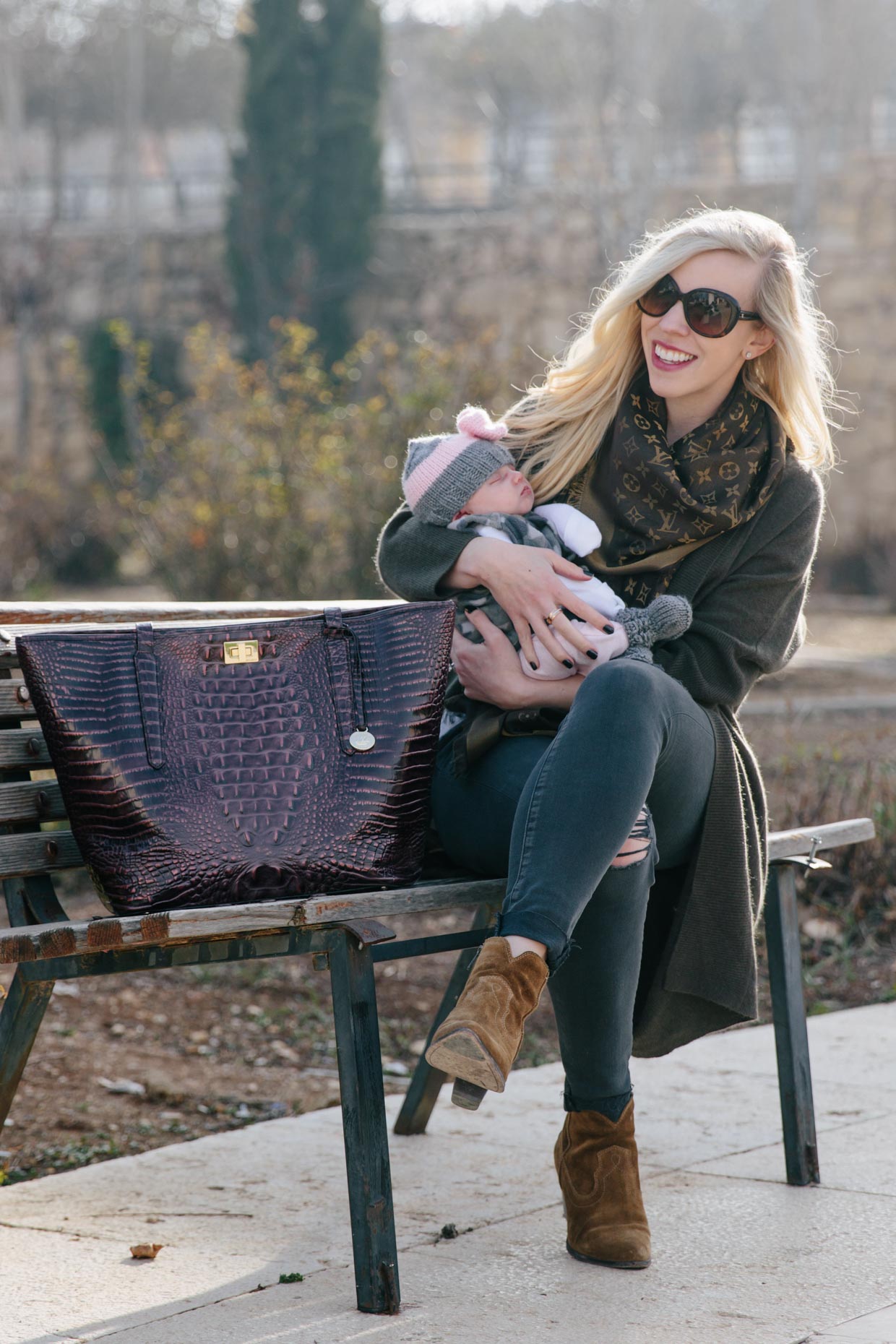 As a new mama, it's been a learning curve getting used to the fact that Lila basically runs our schedule, not me! Obviously all of these times vary with an unpredictable newborn, but below is what a typical day looks like for us right now. As you can tell, caring for a baby is a constant repetition of feeding, diaper changes, comforting, napping (but once she's walking I know it will only get more challenging, so I'll enjoy it while I can).
6:00 A.M. – Wake up, change diaper, get dressed
6:30-7:00 – Feed
7:00-8:30 – I try to get myself ready for the day and wash some laundry, dishes, etc. while Lila dozes
8:30-9:00 – Feed
9:00- Blog/office work while Lila naps
11:00- Diaper change
11:00-12:00 – Feed
12:00 – I make my lunch if Lila dozes off
1:00 – Feed
1:00-3:00 – If Lila naps, this is usually when I try to sneak in my workout!
3:00-4:30 – We try to go for a short walk somewhere around this time
4:30-5:00 – Feed, diaper change
5:00-6:30 – This is the time my husband and I refer to as 'the witching hour' because Lila tends to get fussy
7:30- Bath time (we give her one every other day)
7:30-8:00 – Feed
8:00-10:00 – Since he's at work all day, this is when Lila gets snuggle time with her daddy
10:00 – Diaper change, feed and bedtime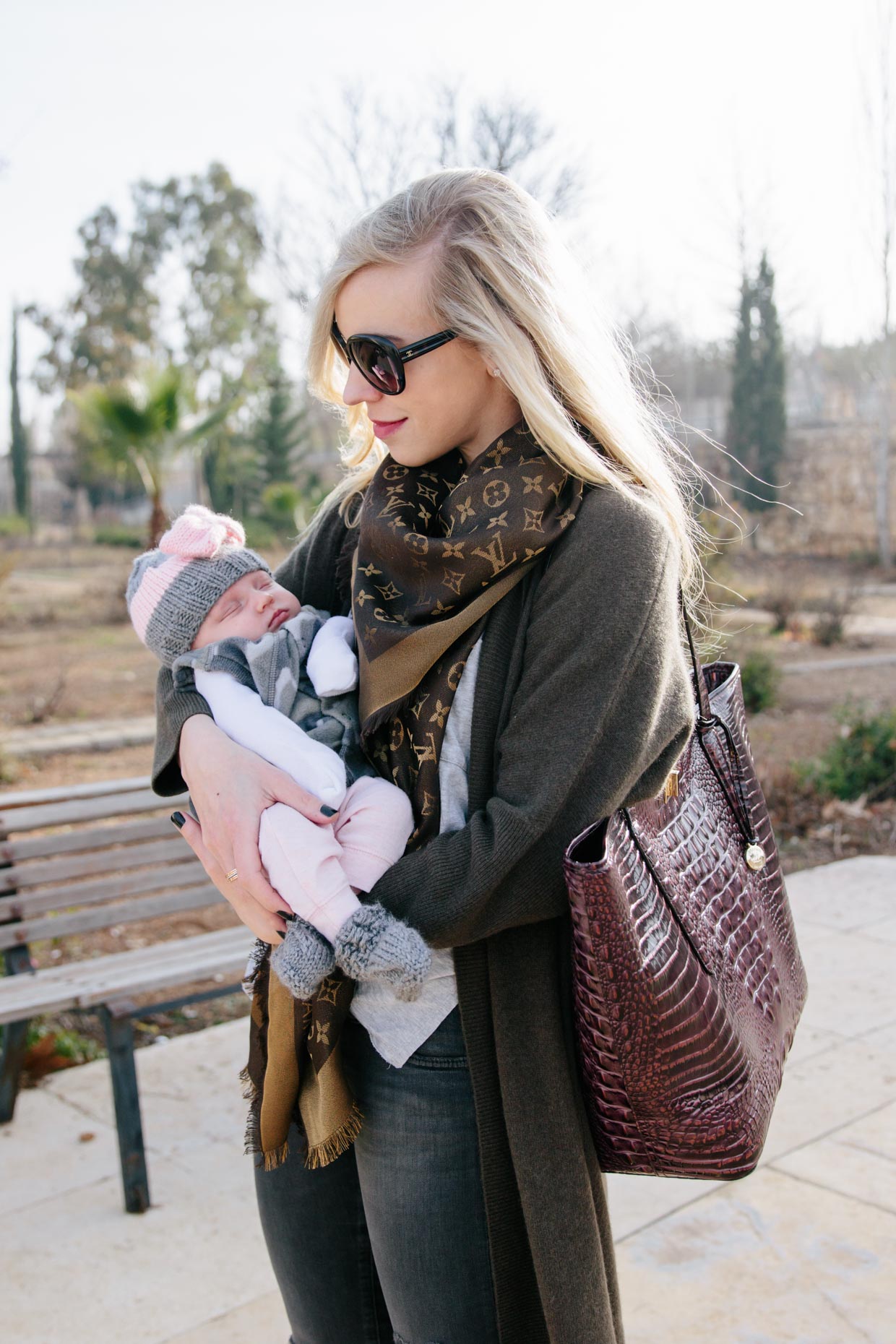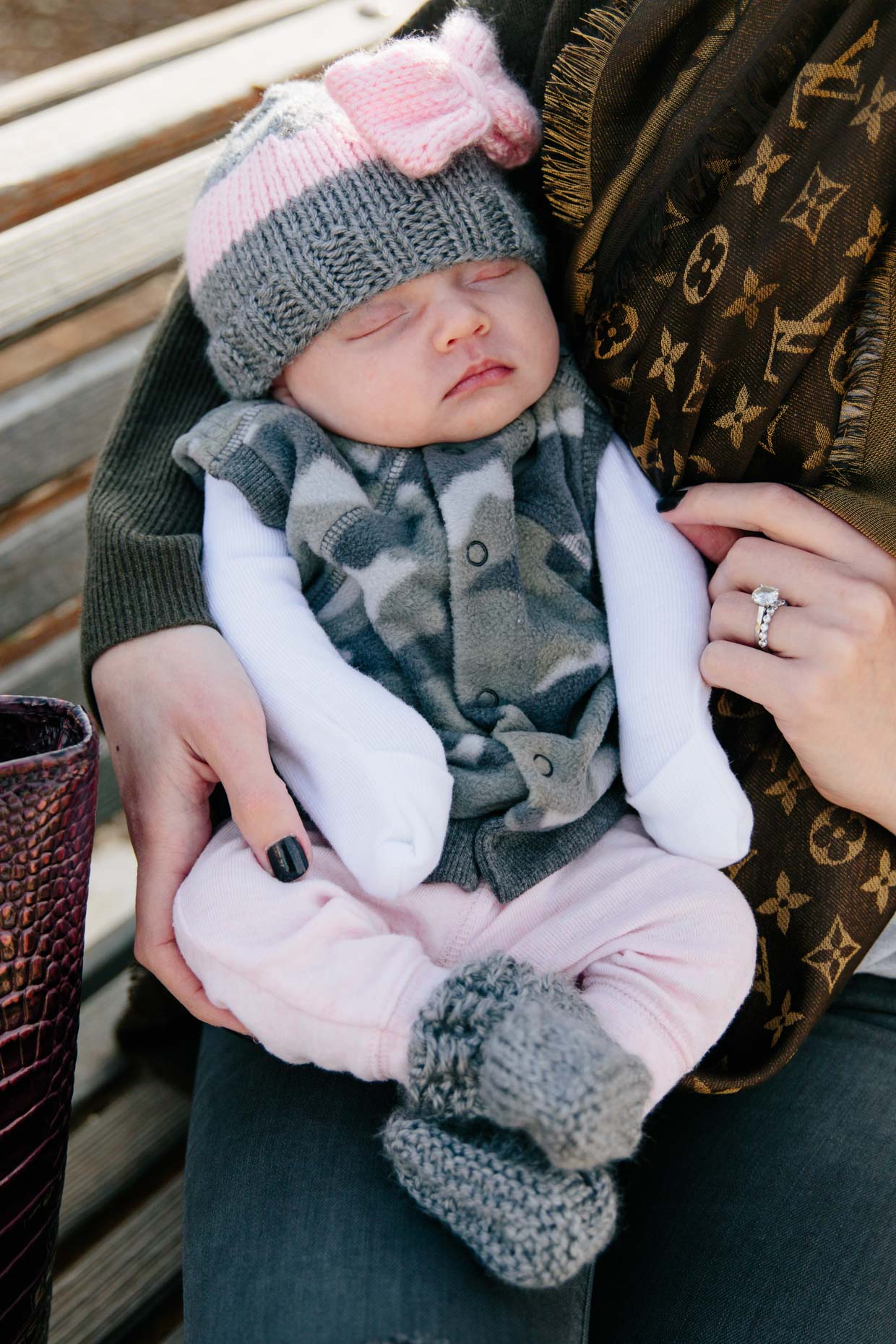 We bought Lila's camo vest at a boutique in Israel and loved it so much we got two sizes so she has another one for when she's older. The crochet hat and booties were handmade by a family friend and get so much use on our daily walks.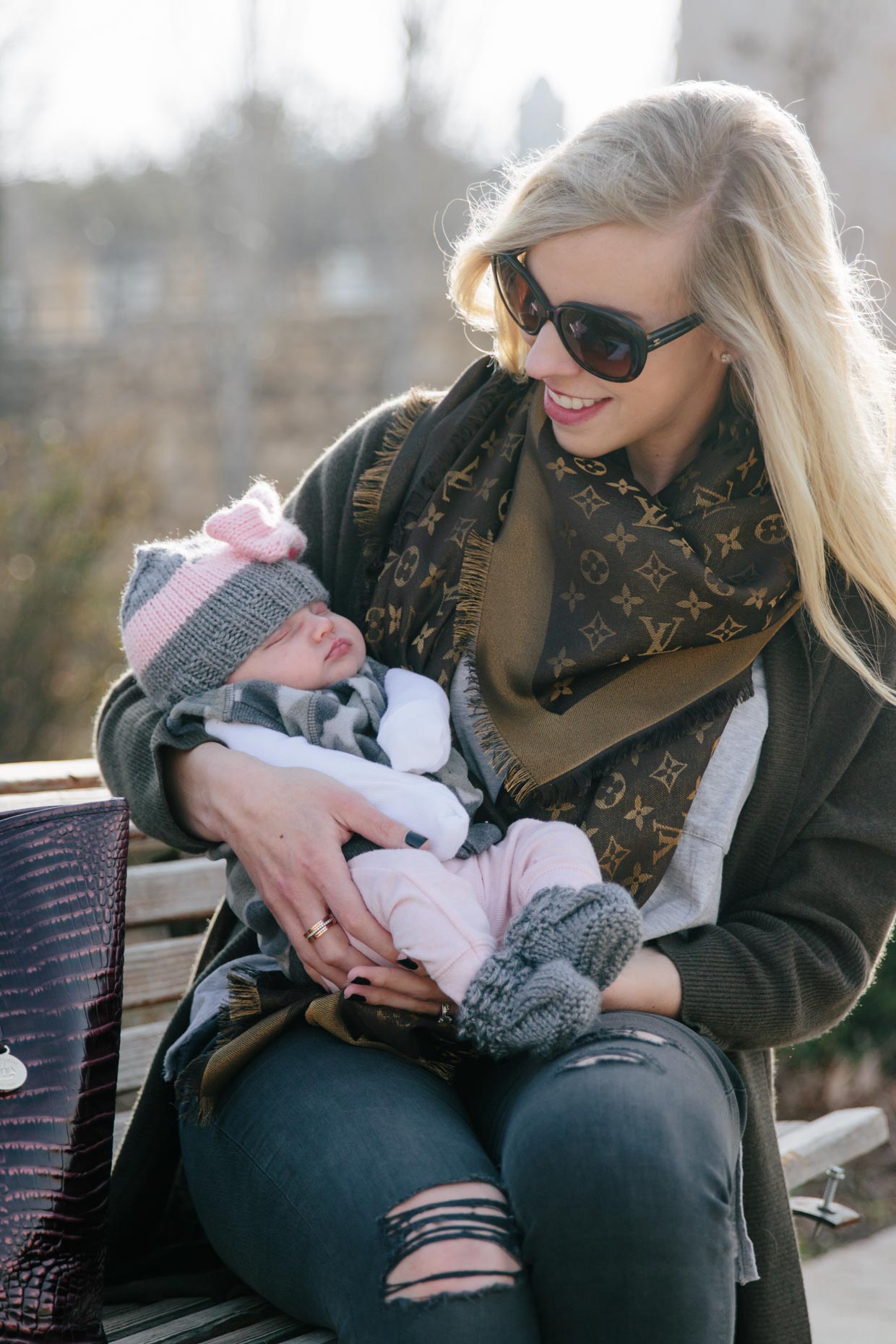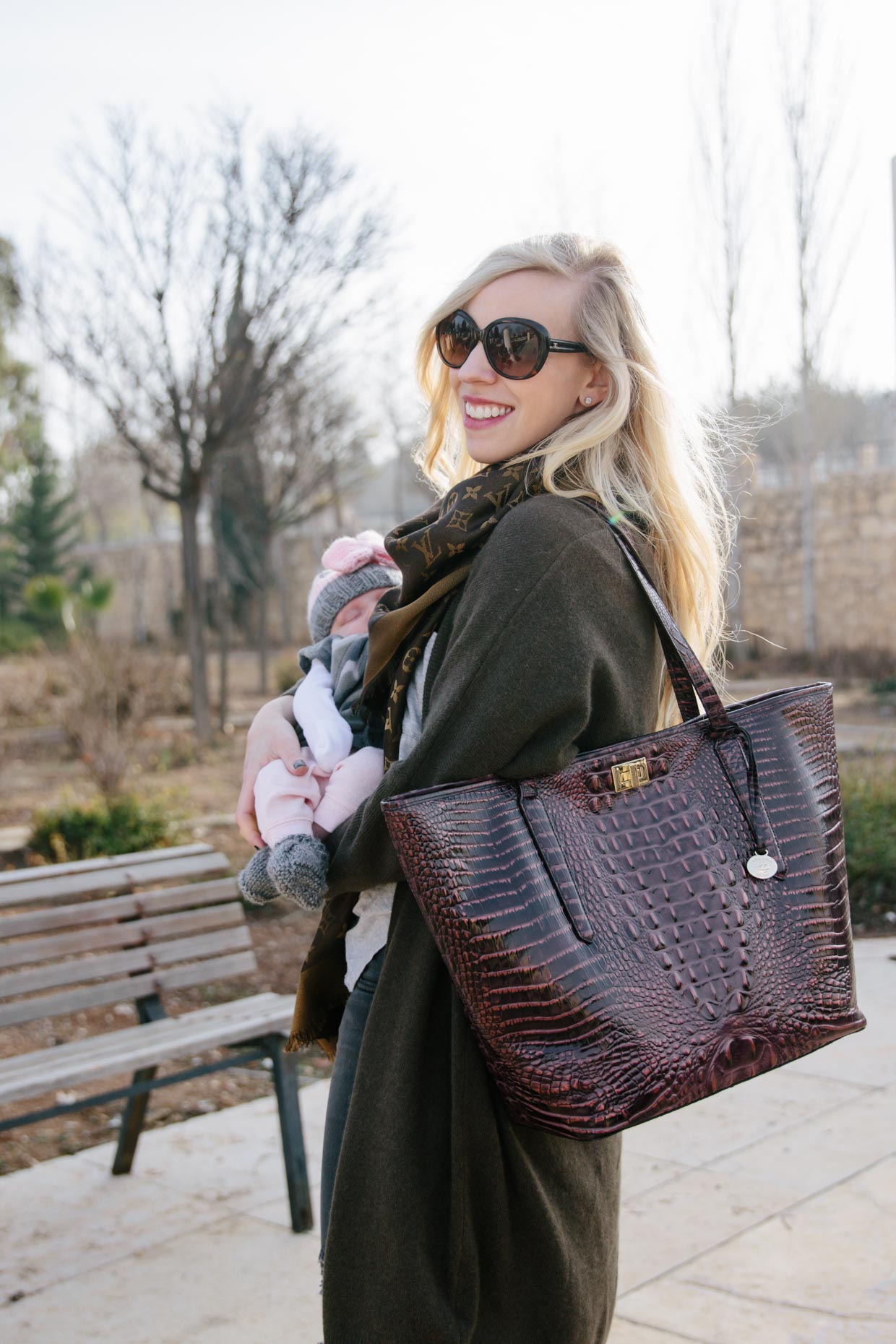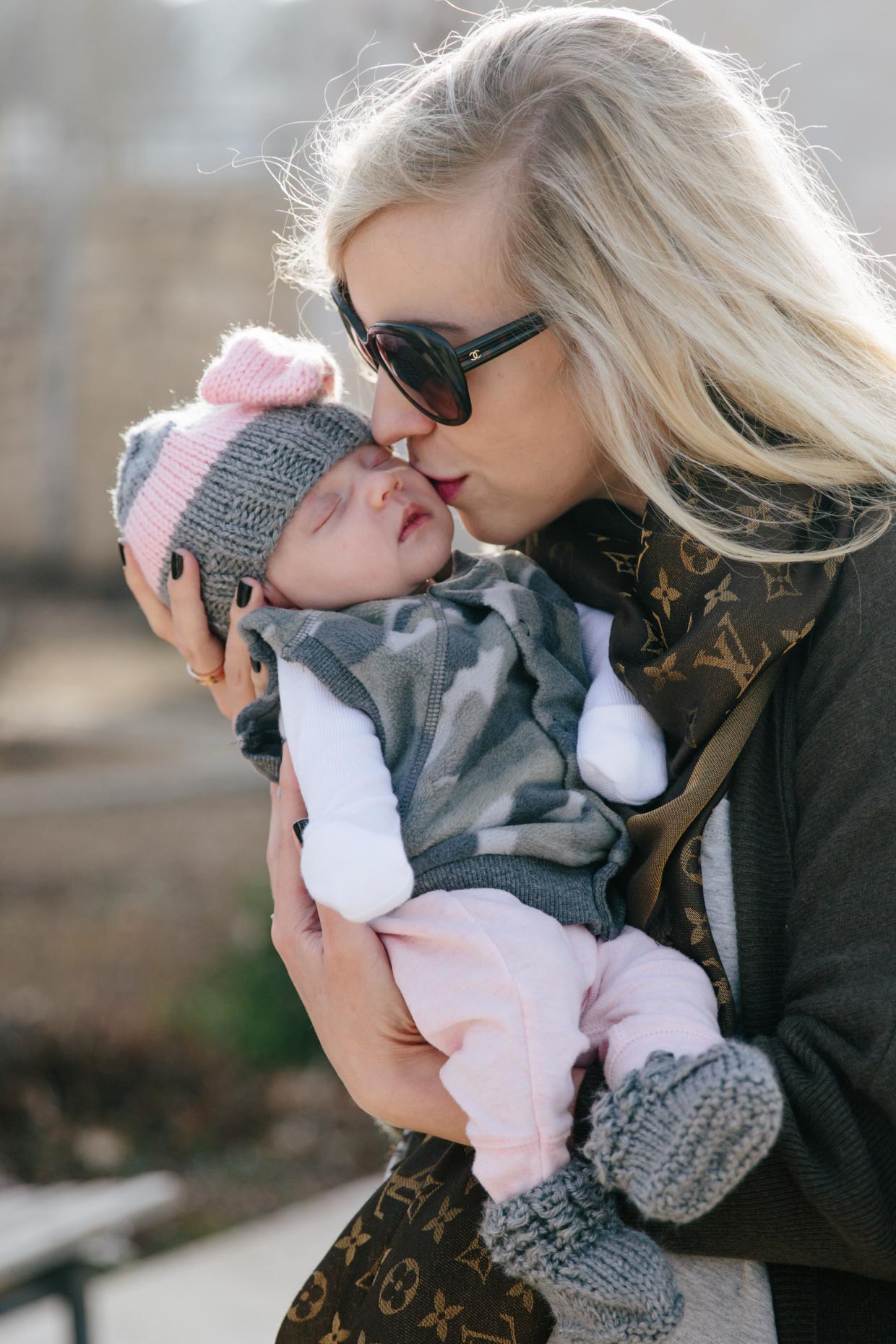 I'm thinking about starting a weekly post series that's motherhood-related and would love to know who's interested, so please leave a comment! As always, thanks so much for reading!
Shop the Post