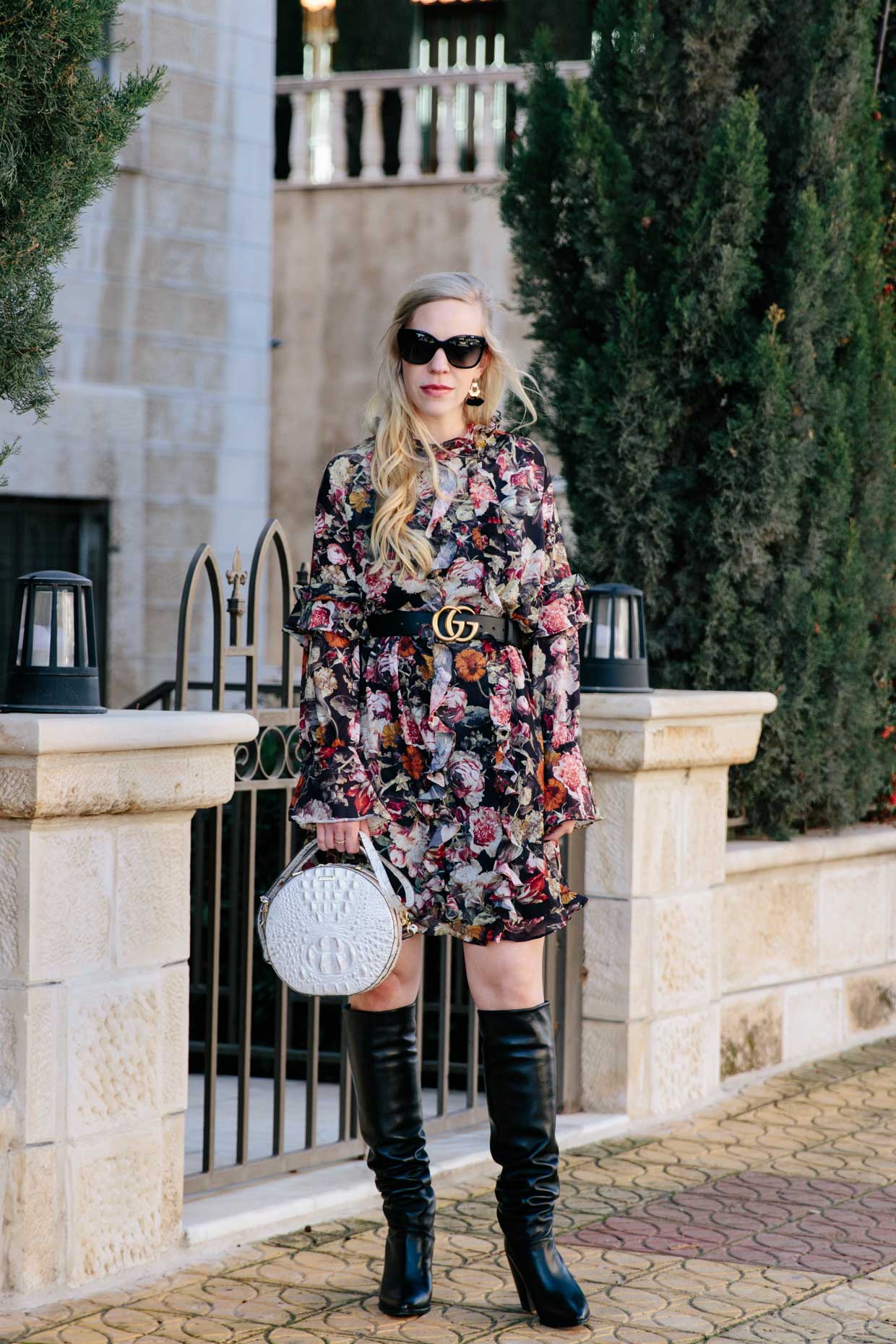 Well, guys, this momma is officially on her own for the first time today! After taking six weeks off to help out with Lila, my husband returned to work this morning. Say a little prayer for me that I survive…ha! All jokes aside, Lila is a pretty good baby, so I'm sure we'll be fine. Right now I'm just learning how to work around feedings and diaper changes while also trying to be more time-efficient (basically, getting as much done as possible while she naps). On Wednesday I'll be sharing a post with more details about what life has been like with a newborn, so stay tuned!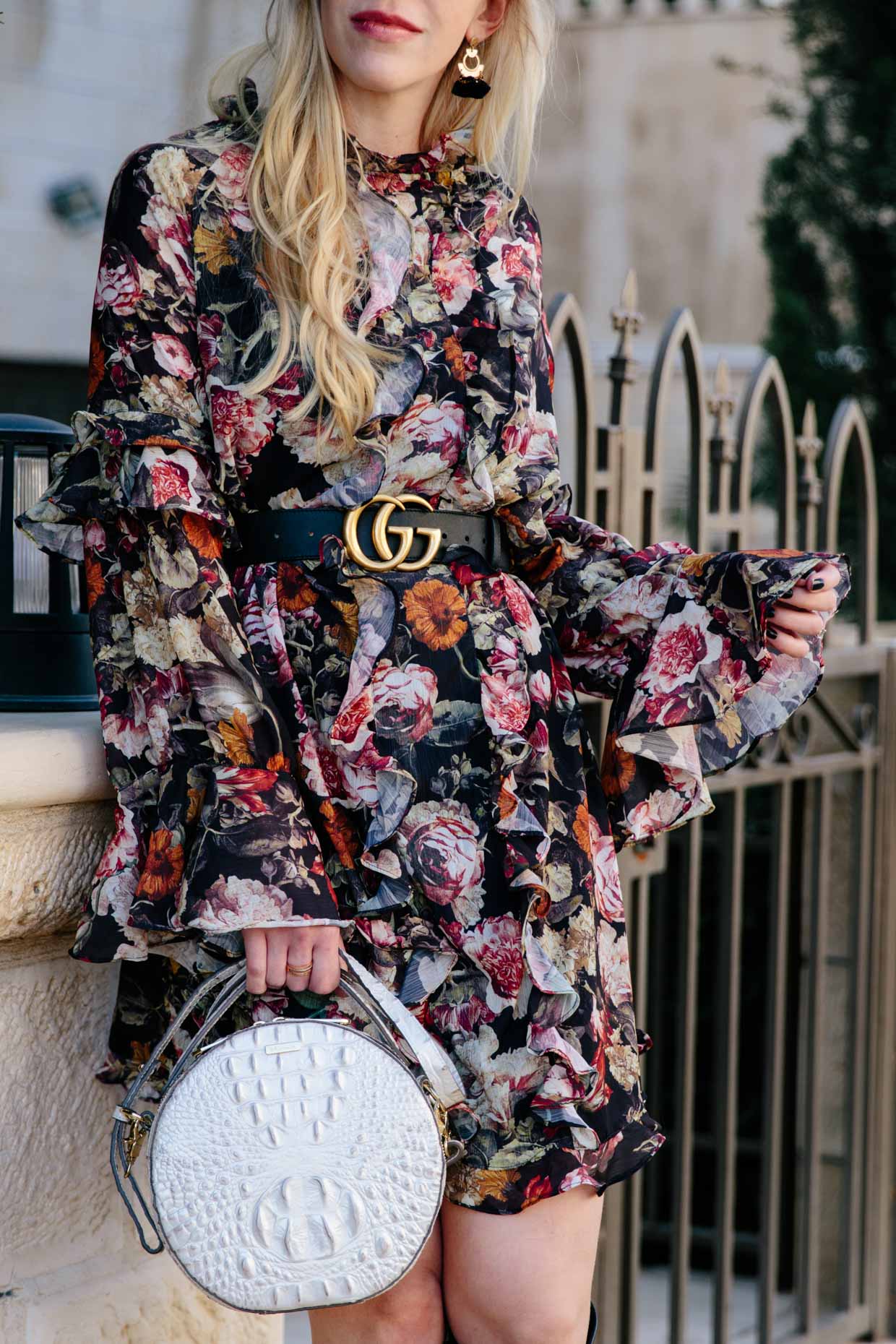 Would you believe me if I told you this dress is less than $15?! It looks so much more expensive than it actually is. It's great now with boots but can be worn right into spring with sandals or peep-toe mules. Floral dresses are definitely nothing new in the fashion world but ruffles give them a playful, modern vibe. In case you're interested, I found a bunch of other floral ruffle dresses here at various price points.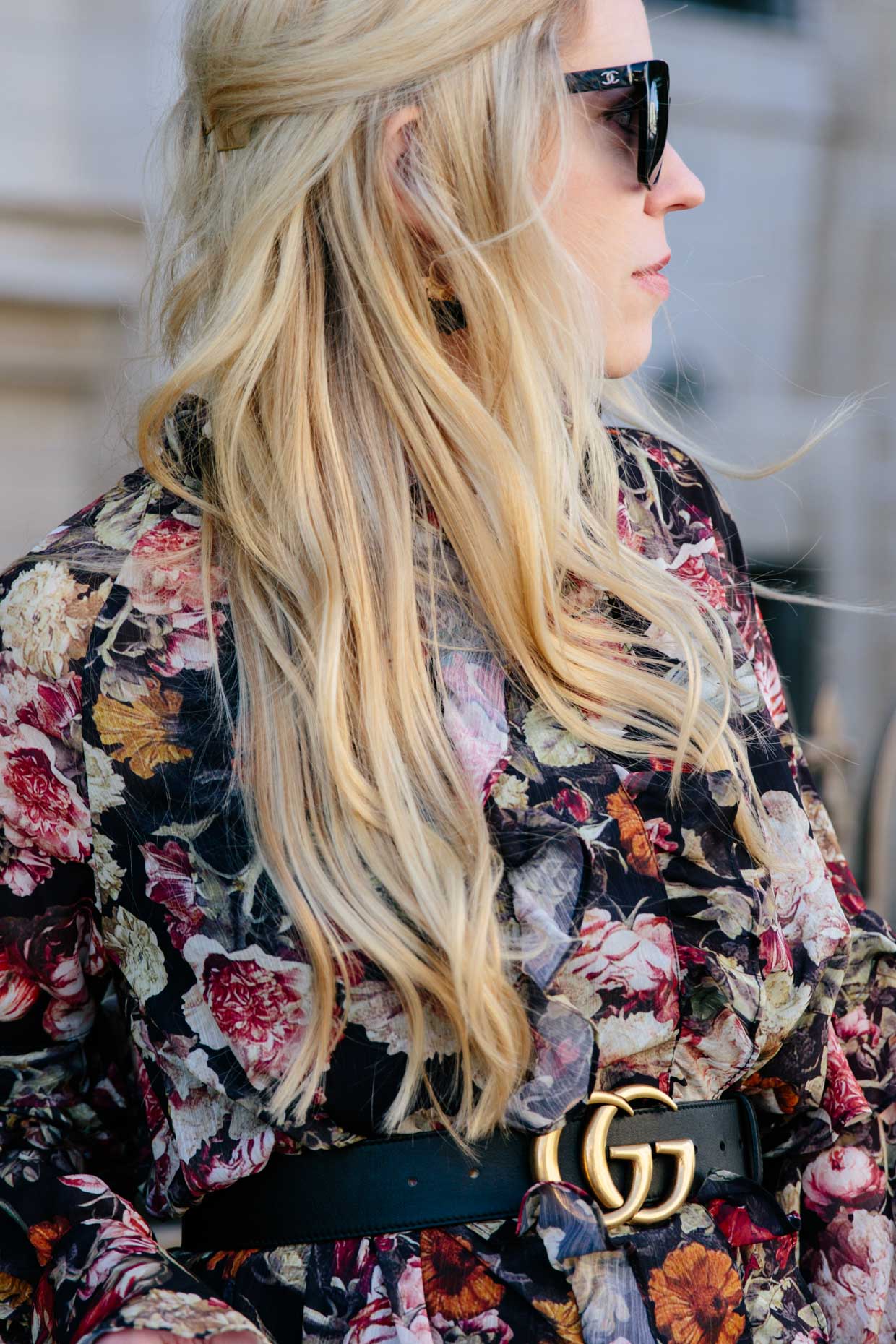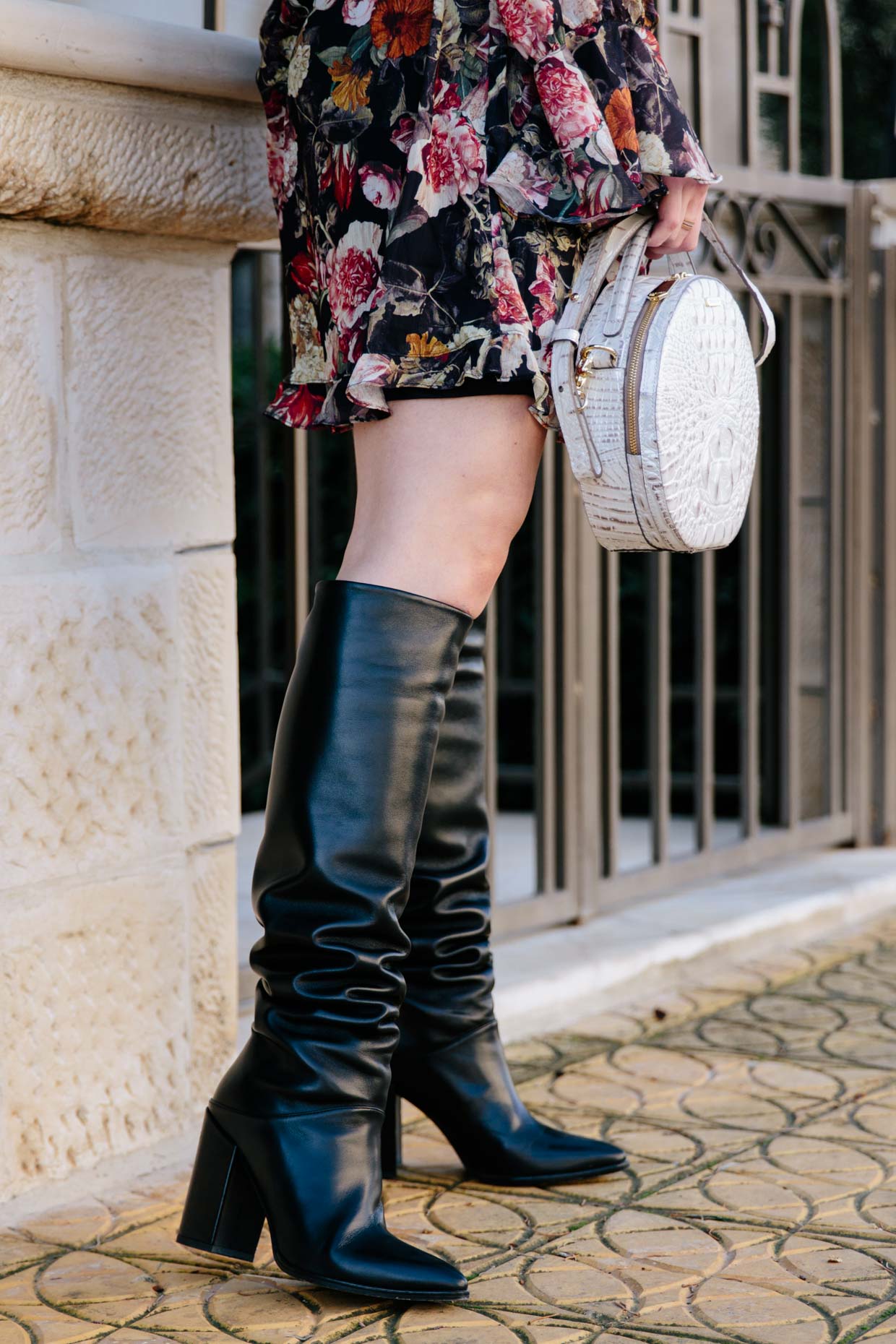 I've really been into slouchy knee boots lately, especially with short dresses. They also look fantastic with long, flowy skirts and dresses or leather leggings, so they're really a great investment. I purchased mine last winter but the good news is I found them on sale here as well as the new version for 40% off here.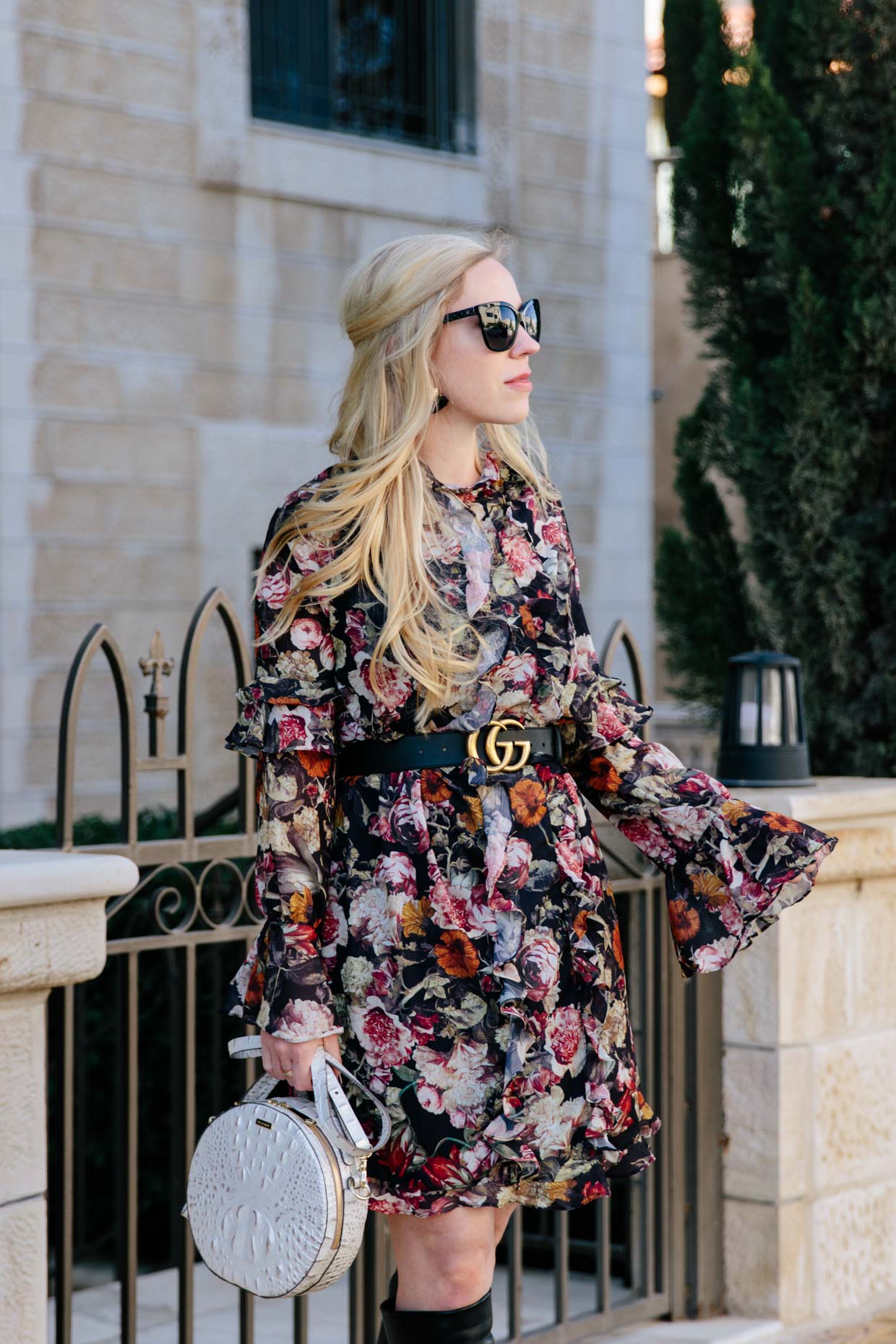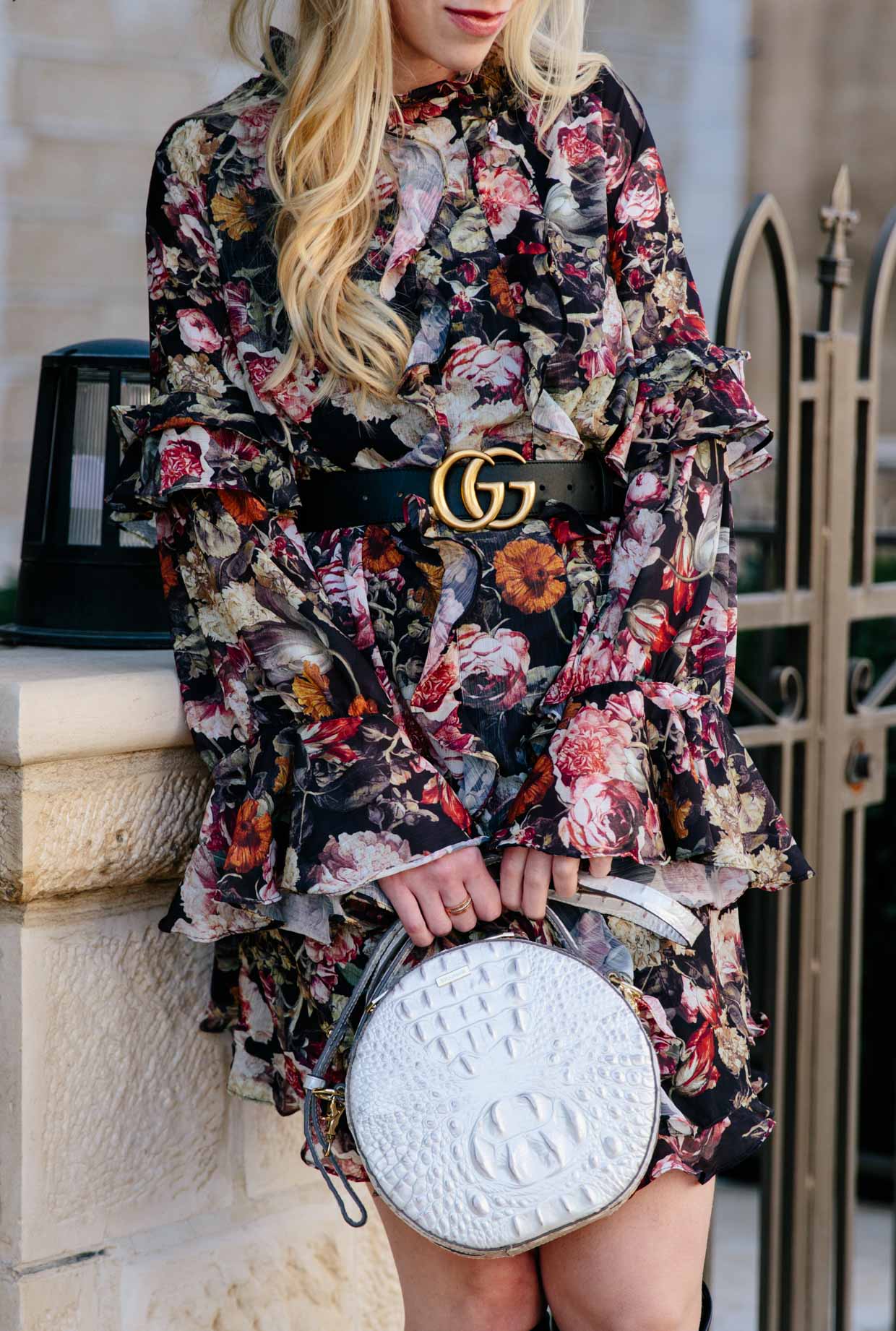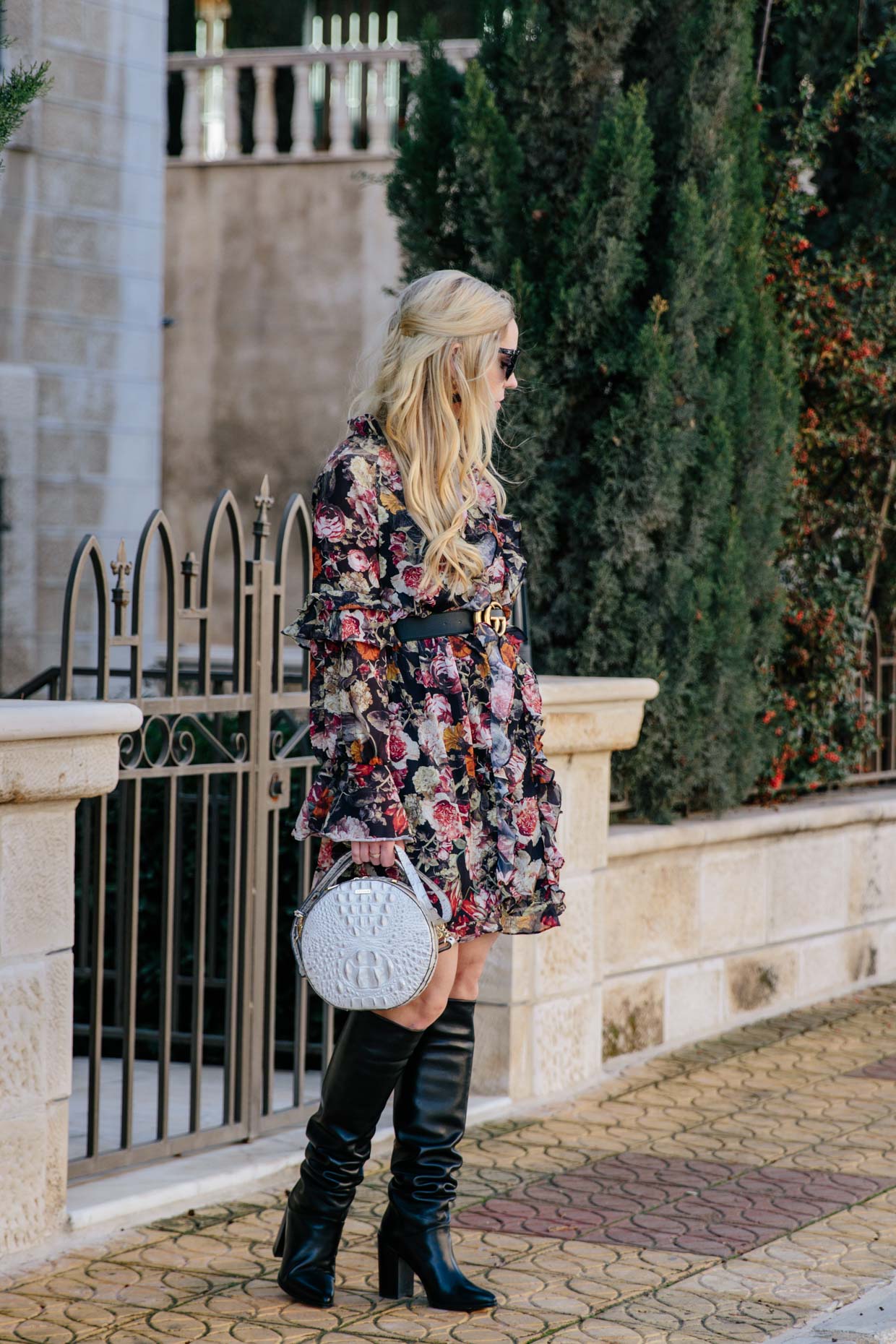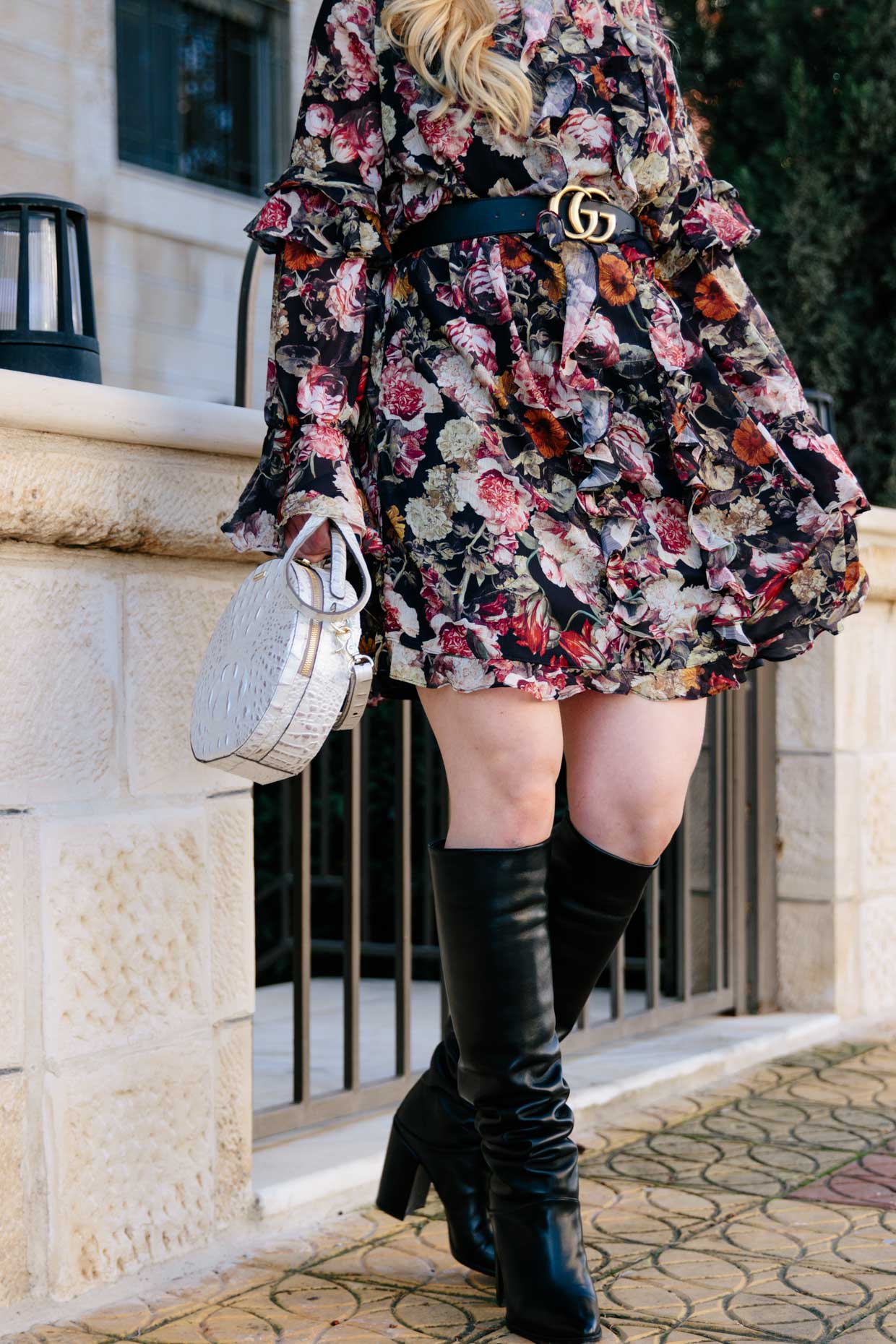 Hope you all have a wonderful start to the new week and thanks so much for visiting!
Shop the Post