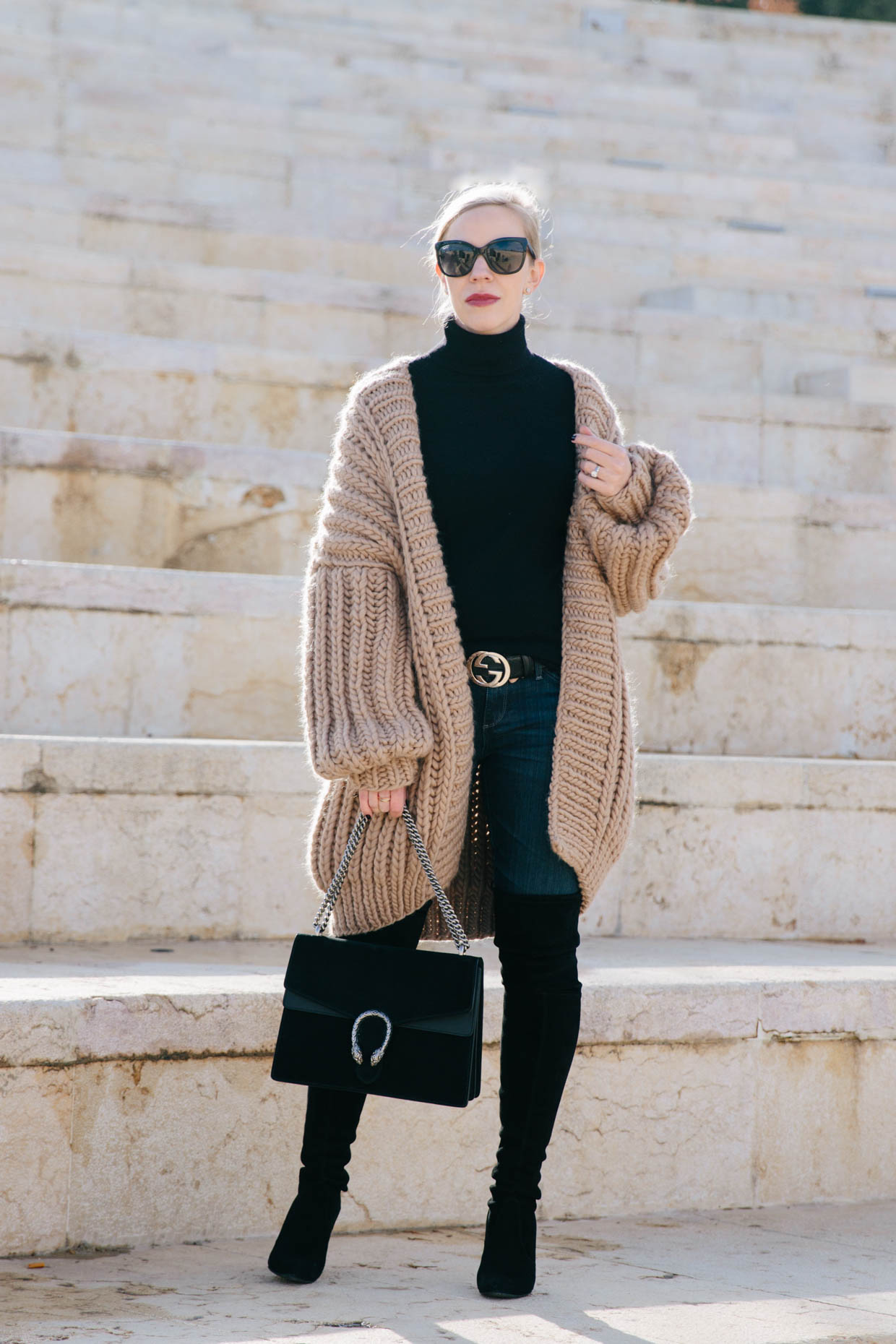 Happy Monday and I hope your week is off to a great start! Even though we're already a week into January, I still feel like I'm playing catch-up from the holiday season and adjusting to life as a new momma.  And speaking of being behind, I had originally planned this outfit for last Friday but had to postpone since my site had a few technical difficulties to work through. All I have to say is thank goodness for web developers like the awesome team at ChloéDigital because when it comes to anything beyond creating new posts on my site, I'm basically helpless!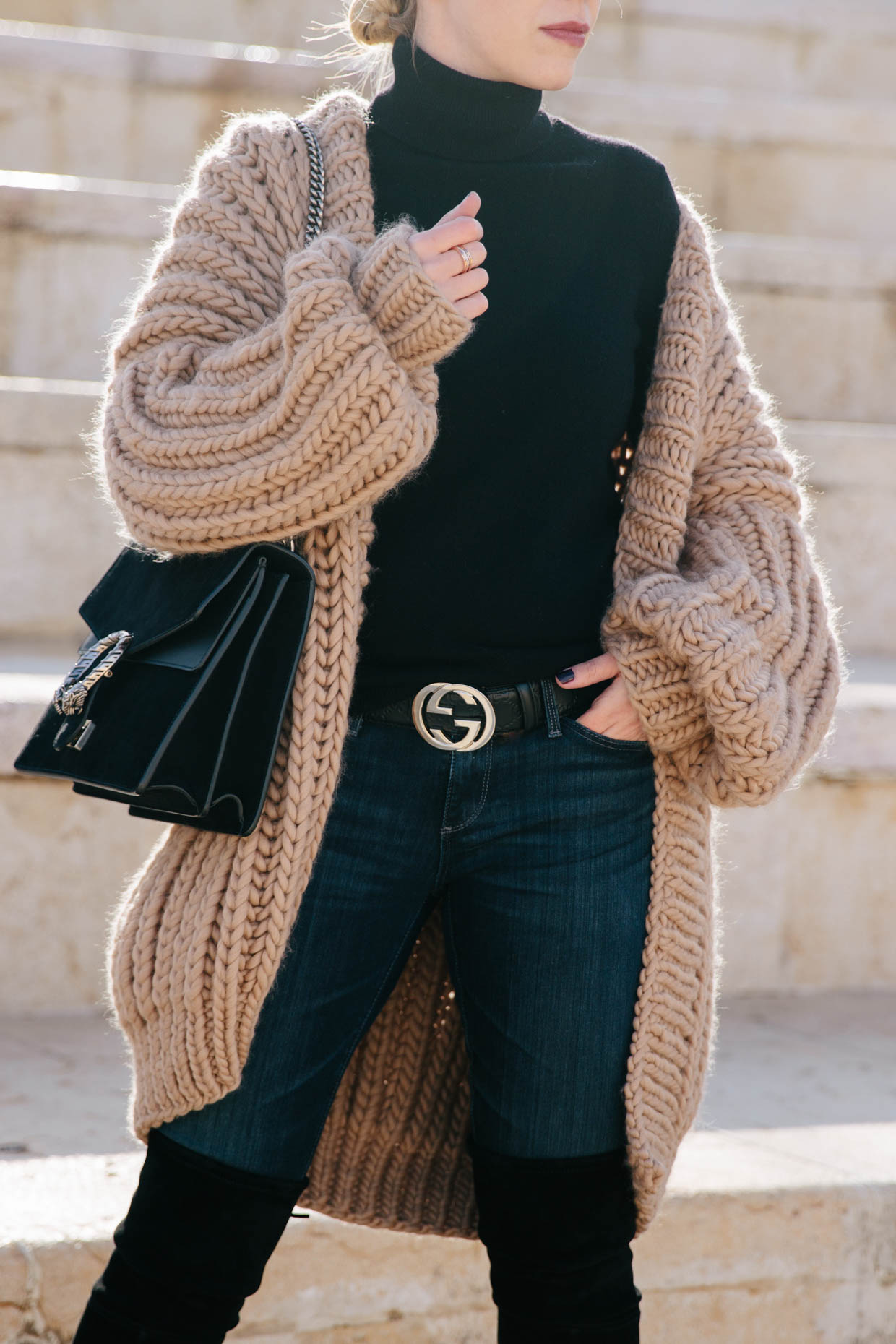 Technical talk aside, this cardigan is officially the coziest I have ever owned. While it's certainly an investment piece, it's one I don't regret since I'll be wearing it for years to come. I'd been coveting a sweater from I Love Mr. Mittens ever since I saw some of my favorite bloggers wearing them and was thrilled to see that Shopbop is now carrying their brand. All of their sweaters are handmade with high-quality wool and run super oversized (translation: extremely warm and comfy). You can check out the rest of the collection here.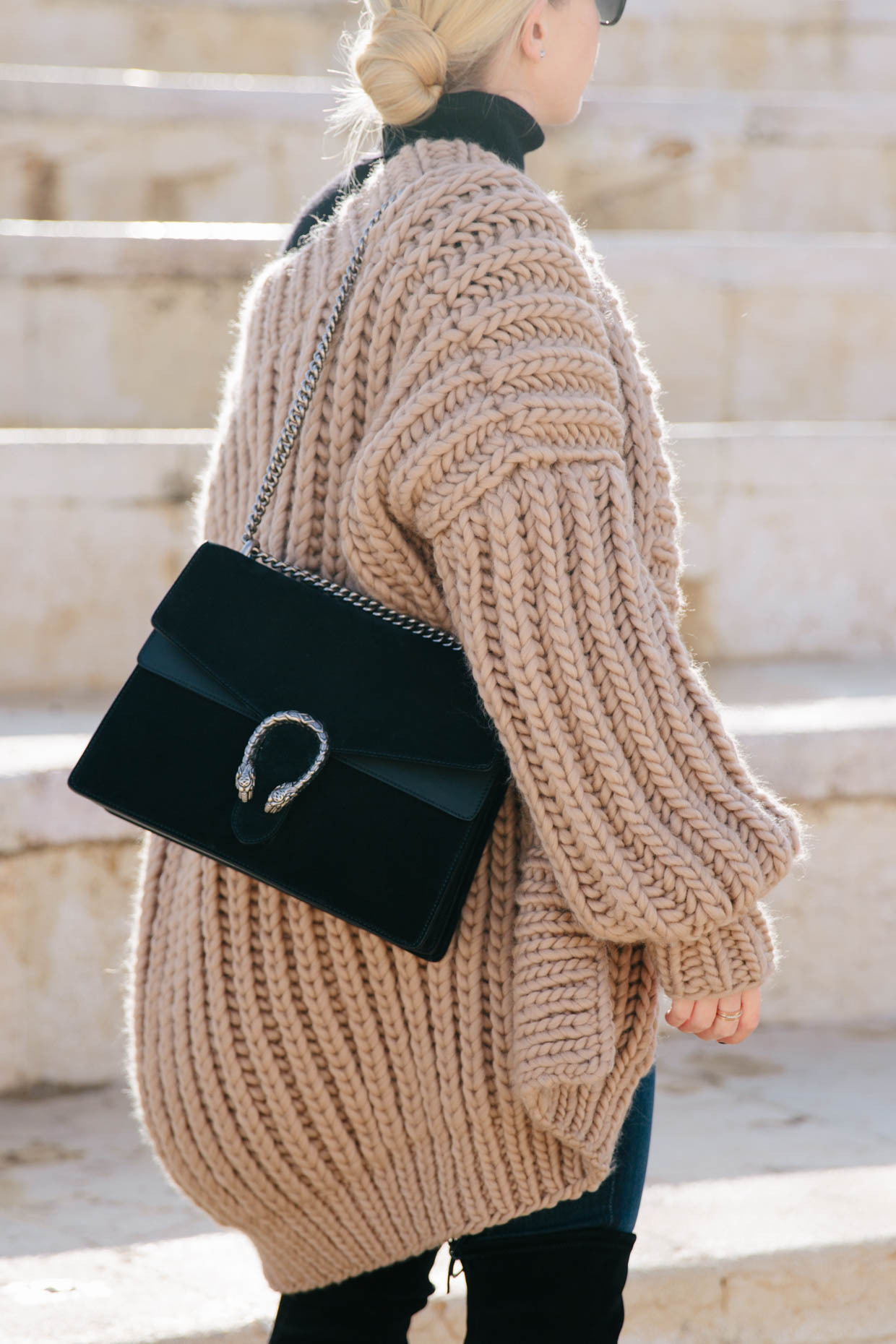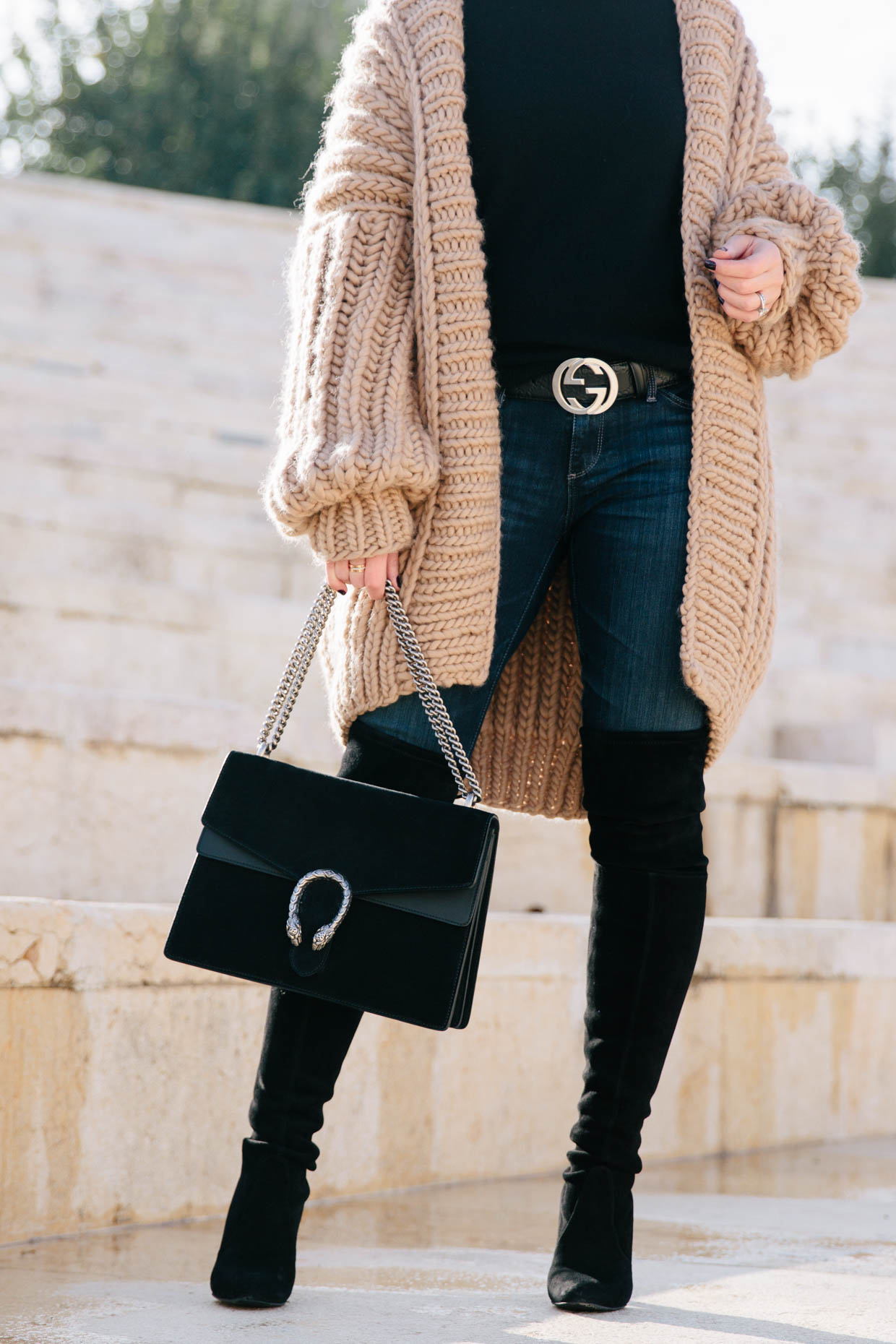 If you're petite, the best trick I know to prevent an oversized sweater from overwhelming your frame is to keep the lower half streamlined, which I did with skinny jeans and over-the-knee boots (lots of black options at different price points here).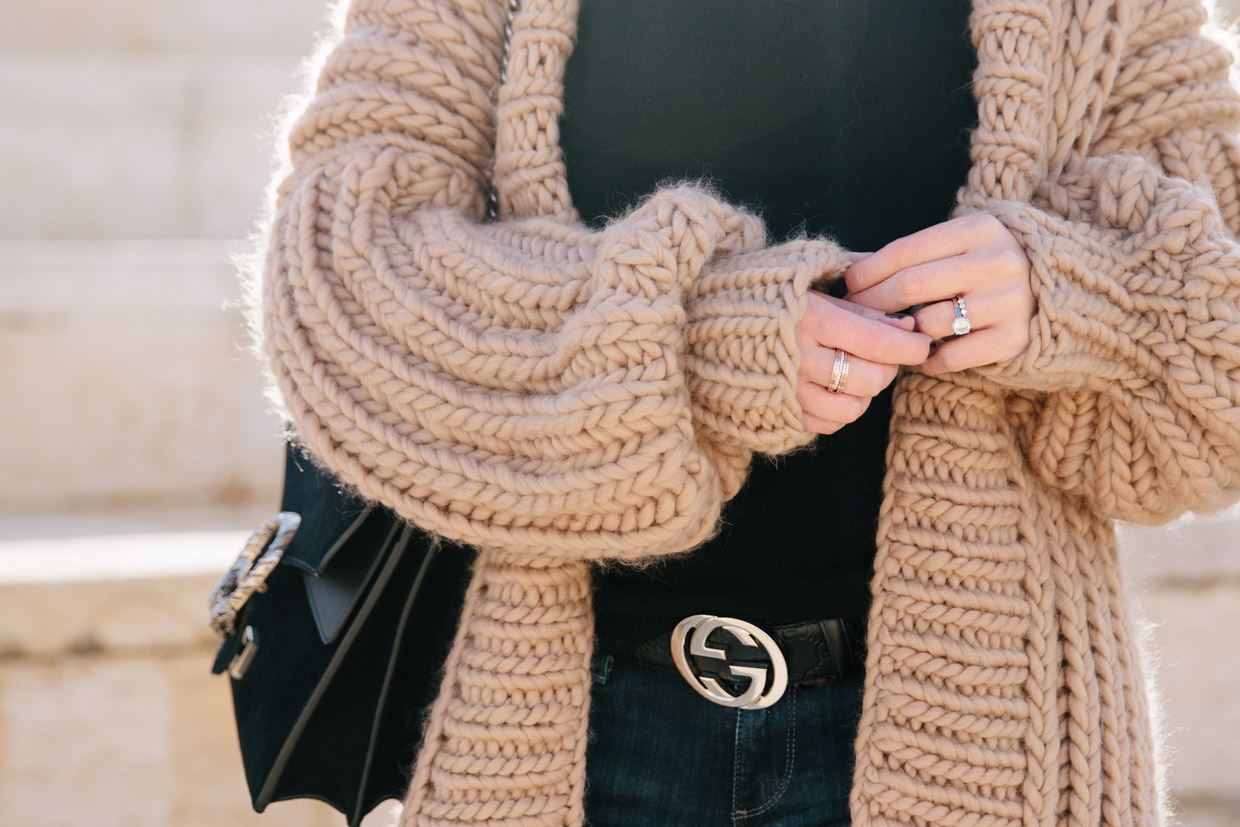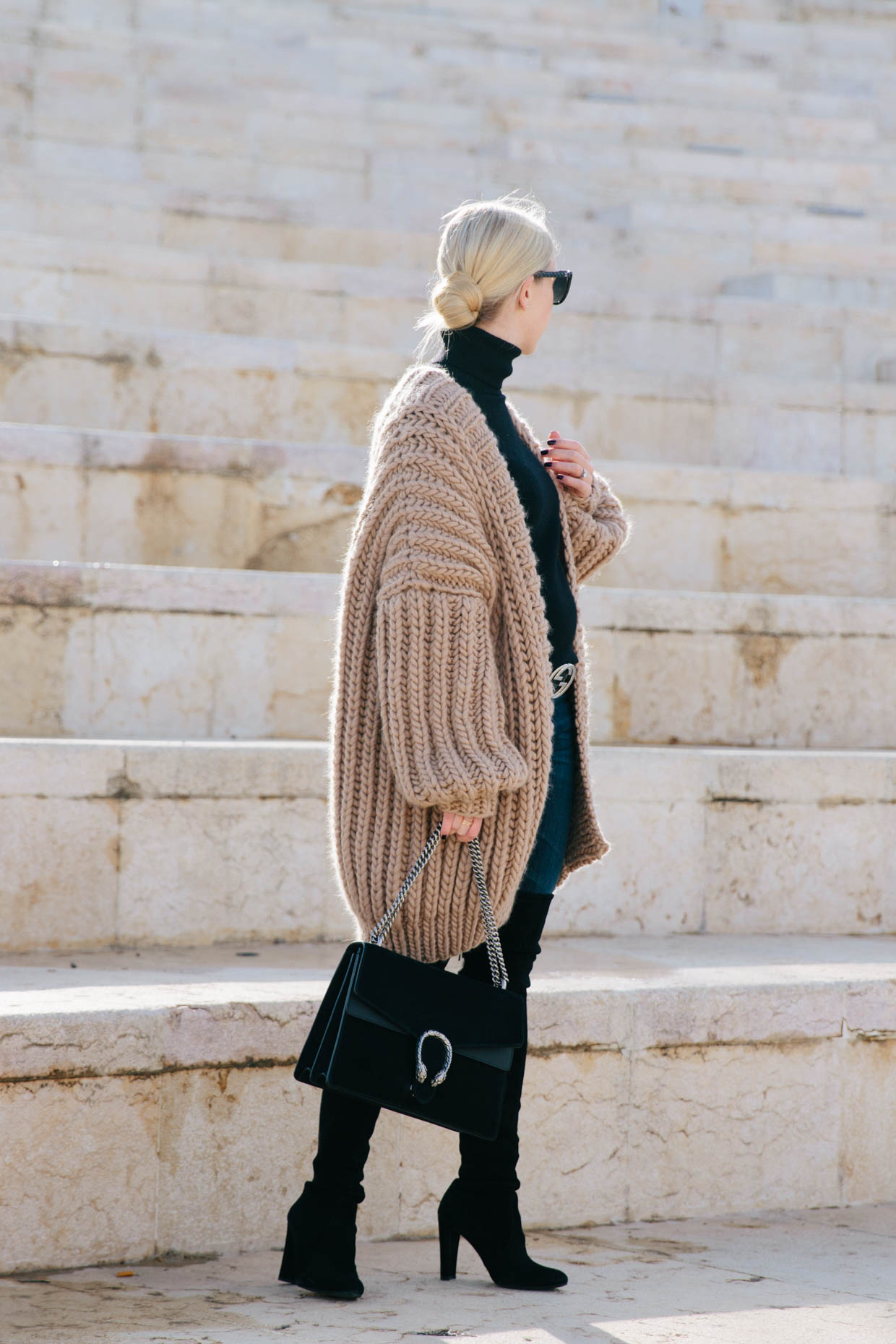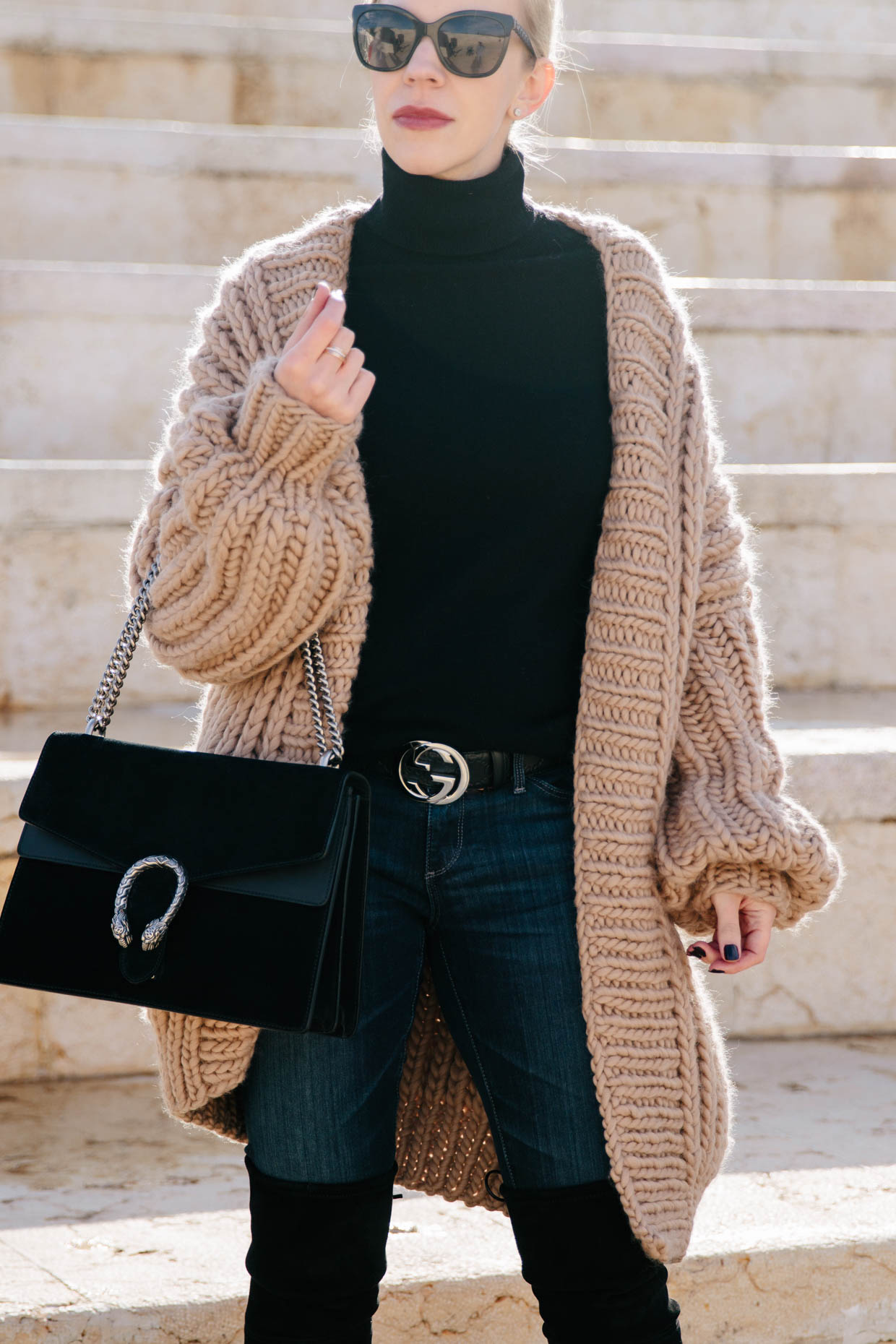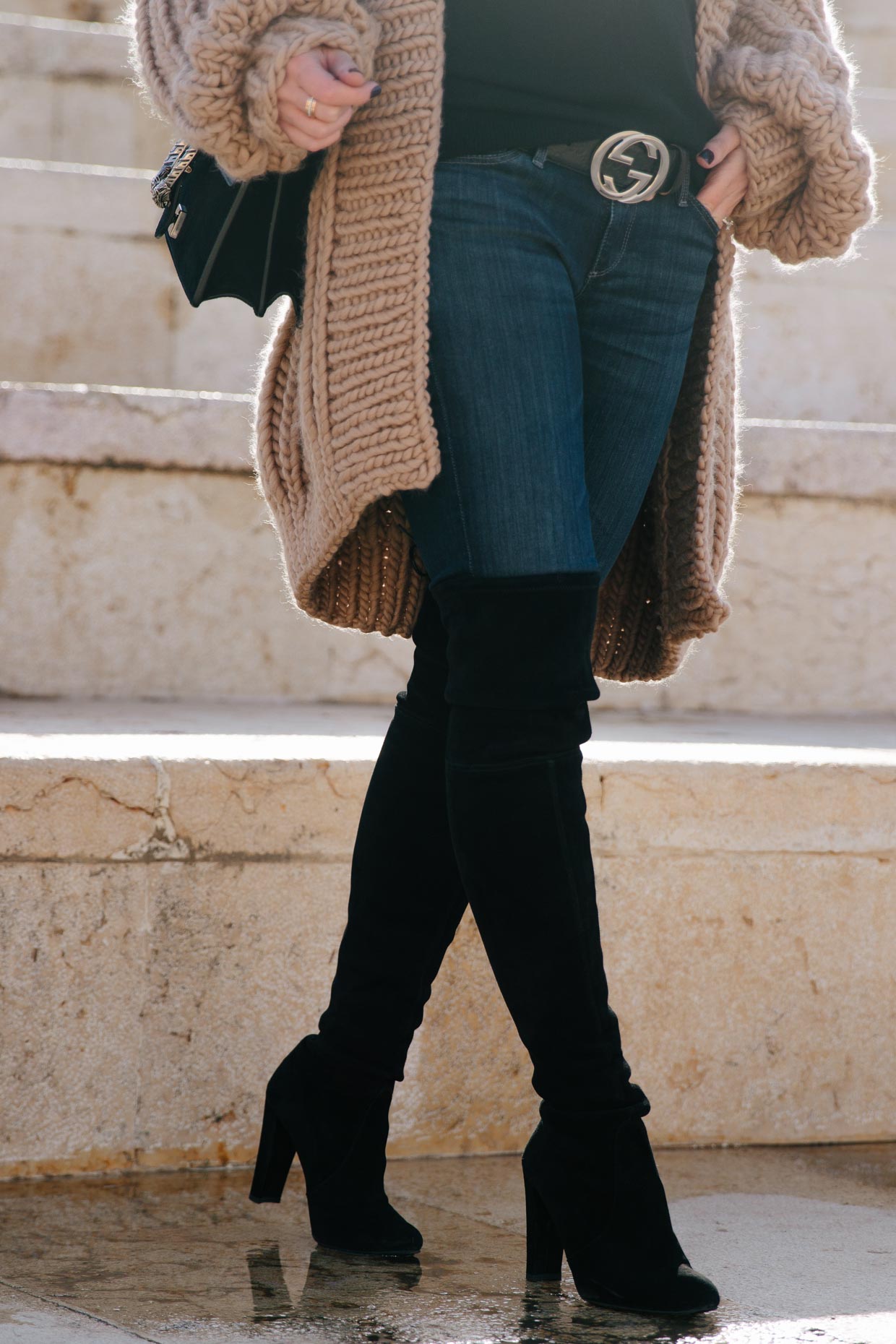 As always, thanks so much for stopping by to visit!
Shop the Post