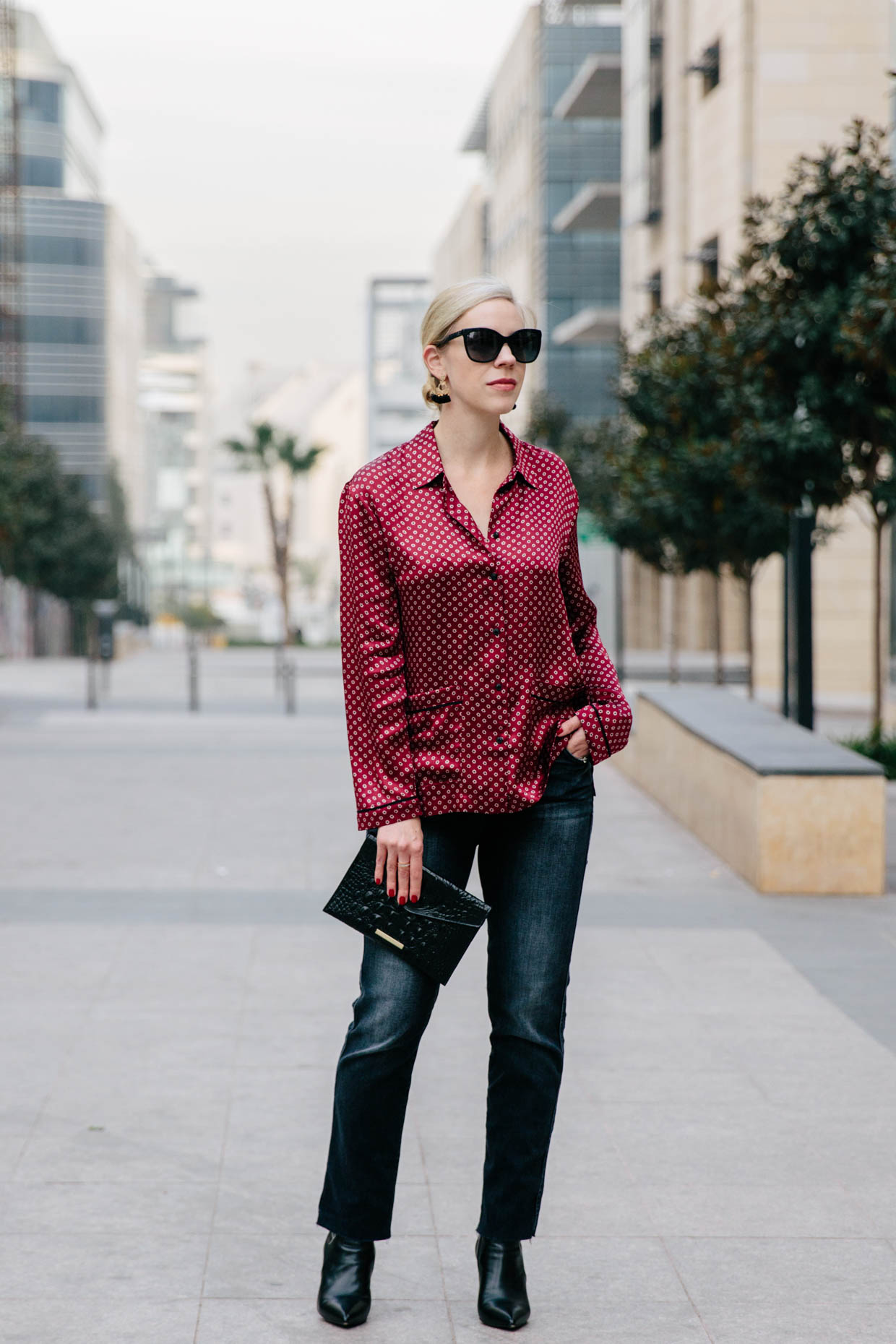 Happy Wednesday and I hope all of had a wonderful Christmas! Ours was perfectly low-key and we never even left the apartment, just enjoyed family time soaking up our first holiday with Lila. If anyone had told me last Christmas that this year we'd have a sweet little babe celebrating with us, I never would have believed it. It's crazy how much can happen in one year!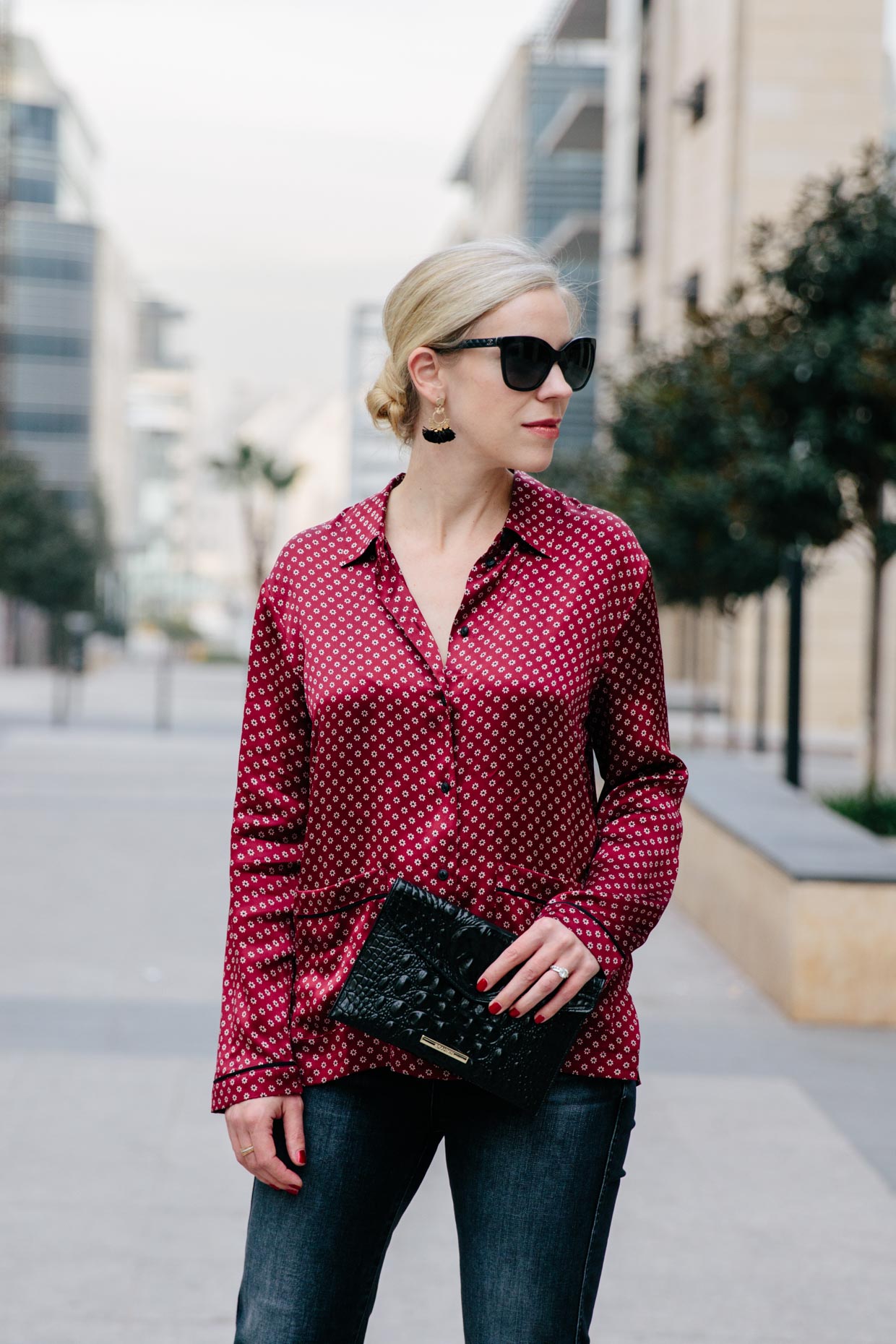 With New Years' Eve just around the corner, I wanted to share a few outfit ideas on the blog this week. For a casual party-inspired look, I chose to dress down this silk pajama top with denim. I don't typically wear much jewelry other than my wedding rings and stud earrings, but I've actually been getting a ton of use from this pair of tassel earrings. They're so lightweight and a fun accessory that can elevate any simple top. I picked them up along with my blouse and jeans from Shopbop; they have such a fabulous selection of NYE-inspired pieces that you can easily browse in one spot here. I also want to mention that they have an amazing sale going on now where you can take an additional 25% off all sale items—be sure to check out my top picks at the bottom of this post!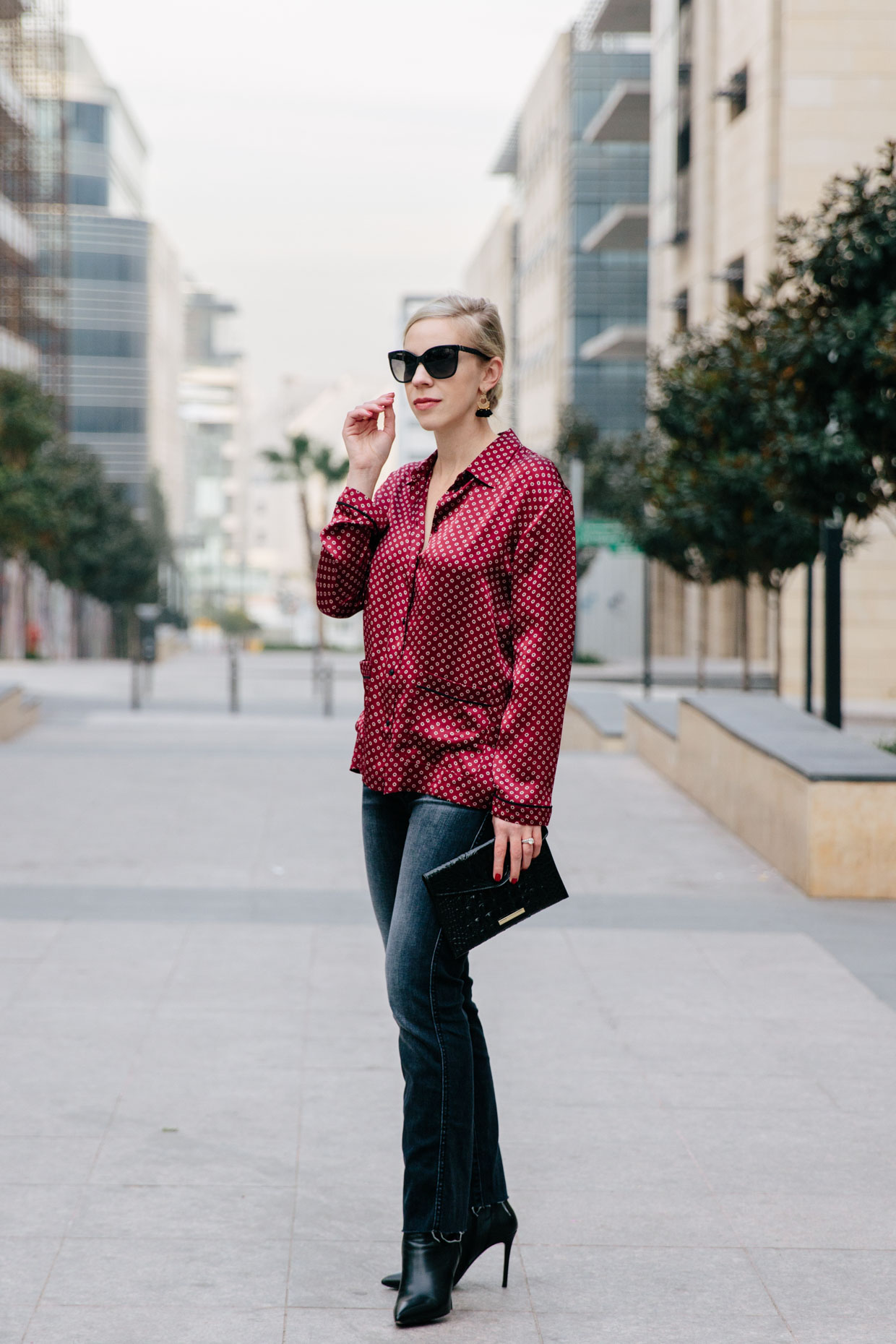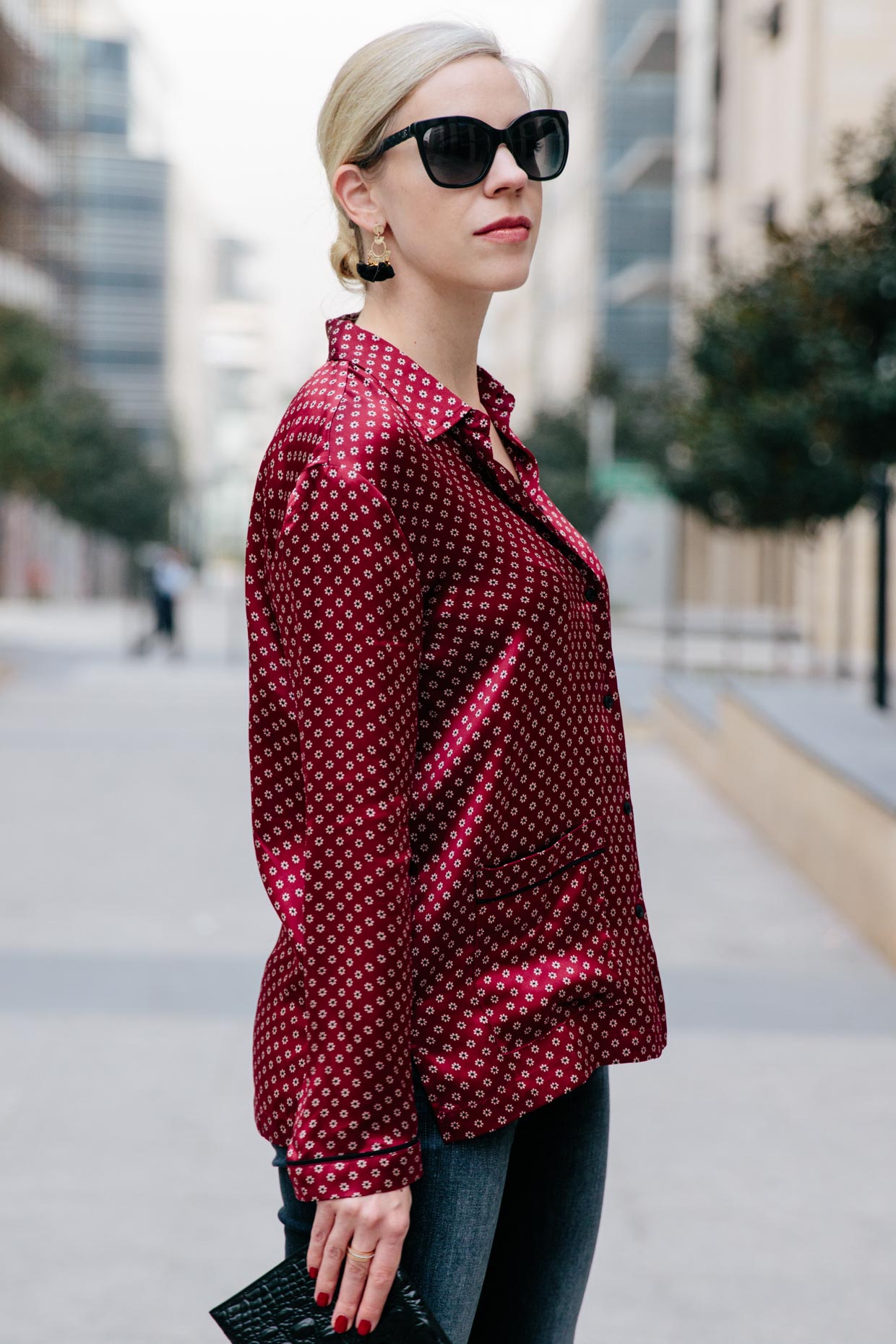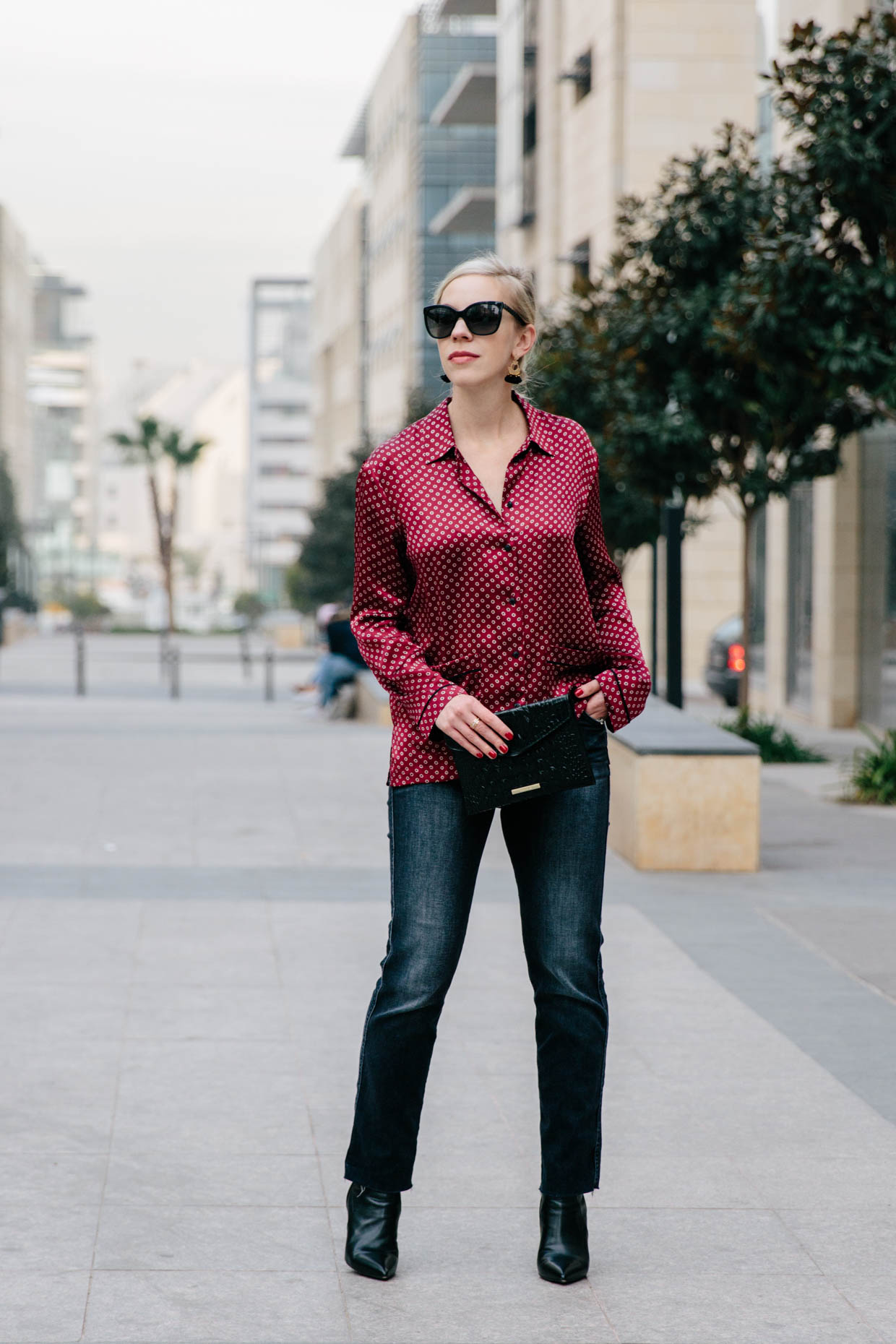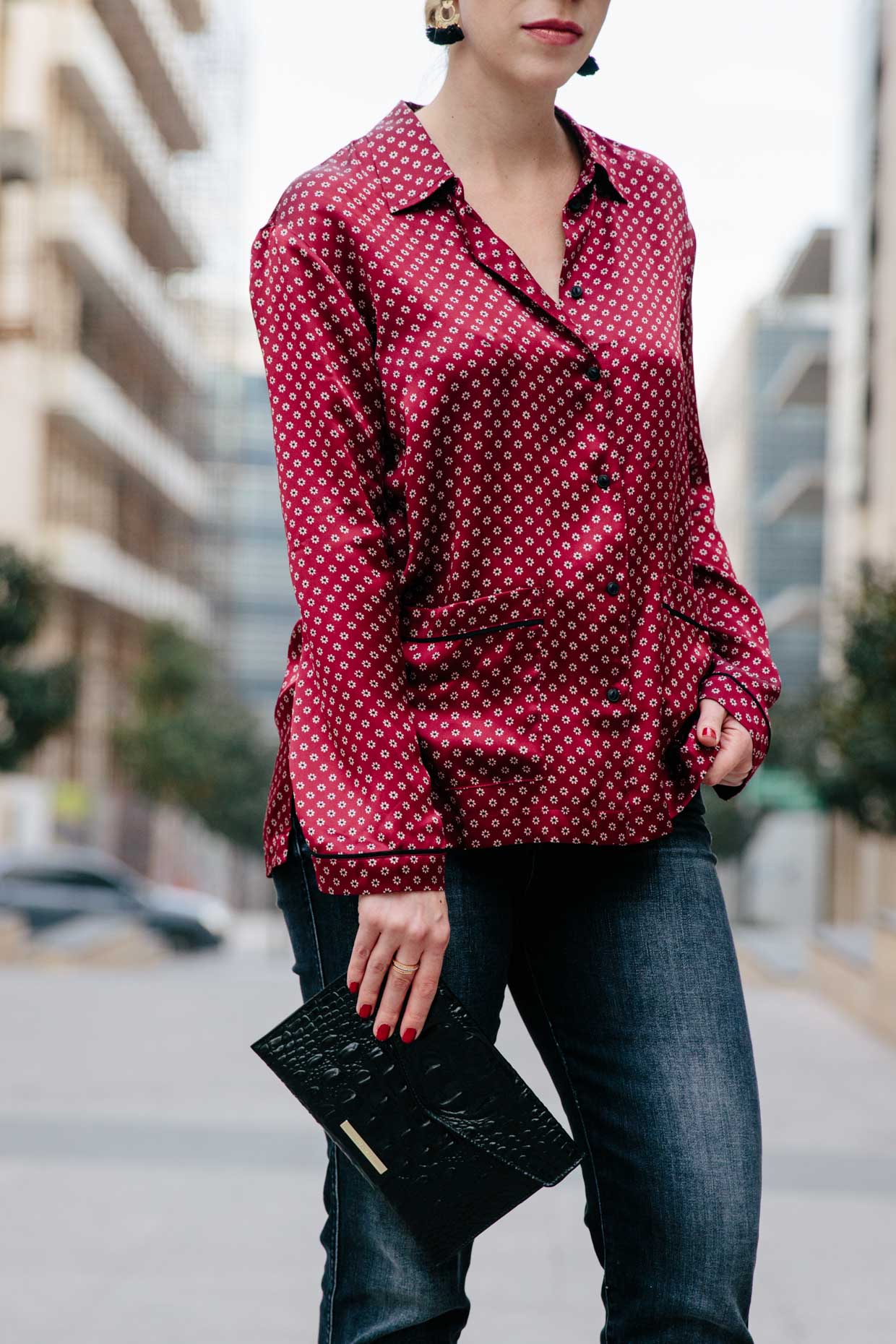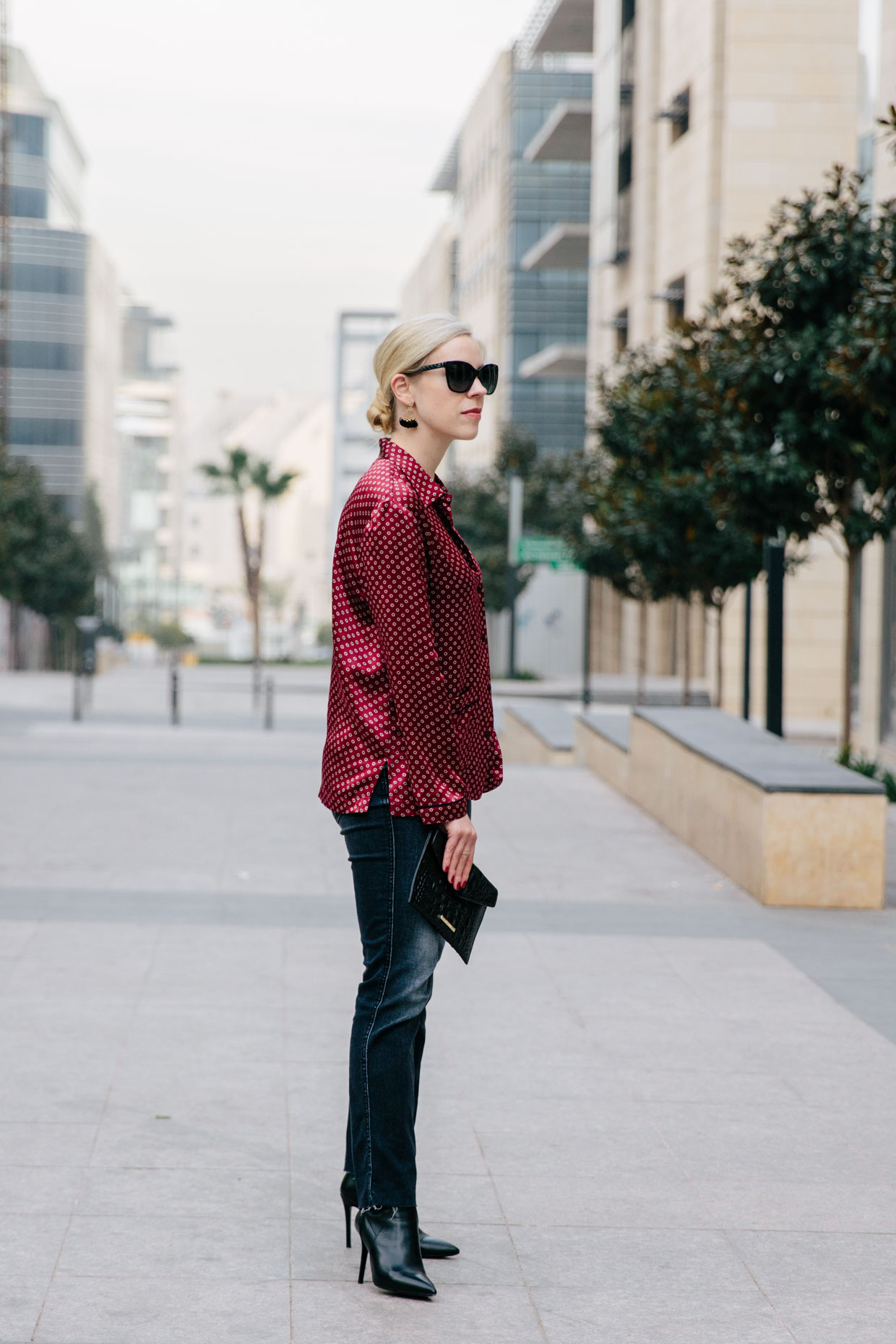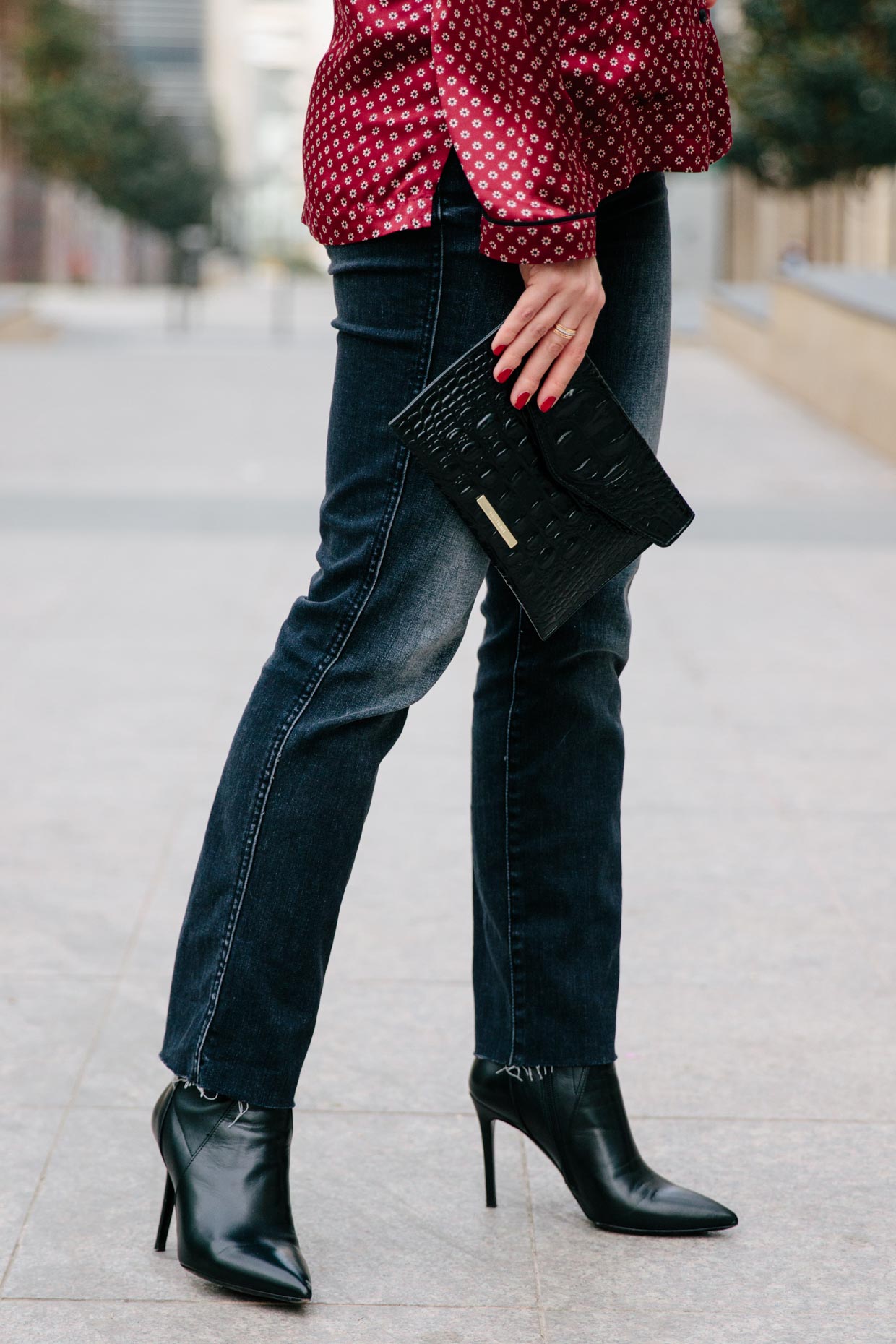 With a new baby at home, I'm not sure what we'll get into for New Year's Eve, but it definitely won't be anything crazy. What are your plans to celebrate? Let me know in the comments!
Shop the Post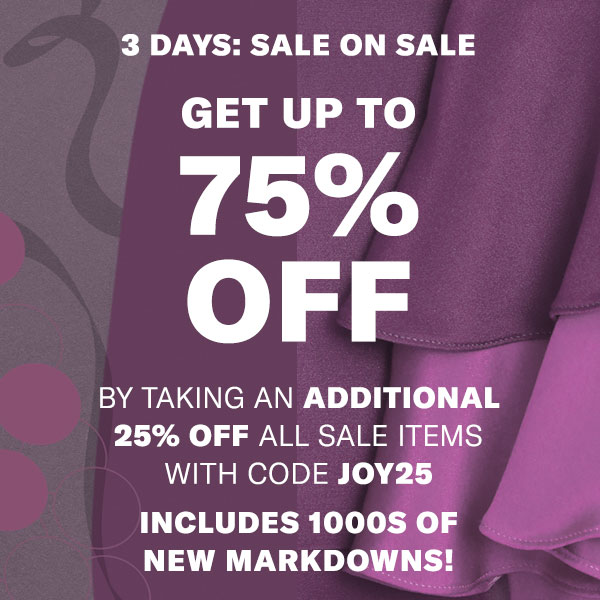 Shopbop Sale Picks