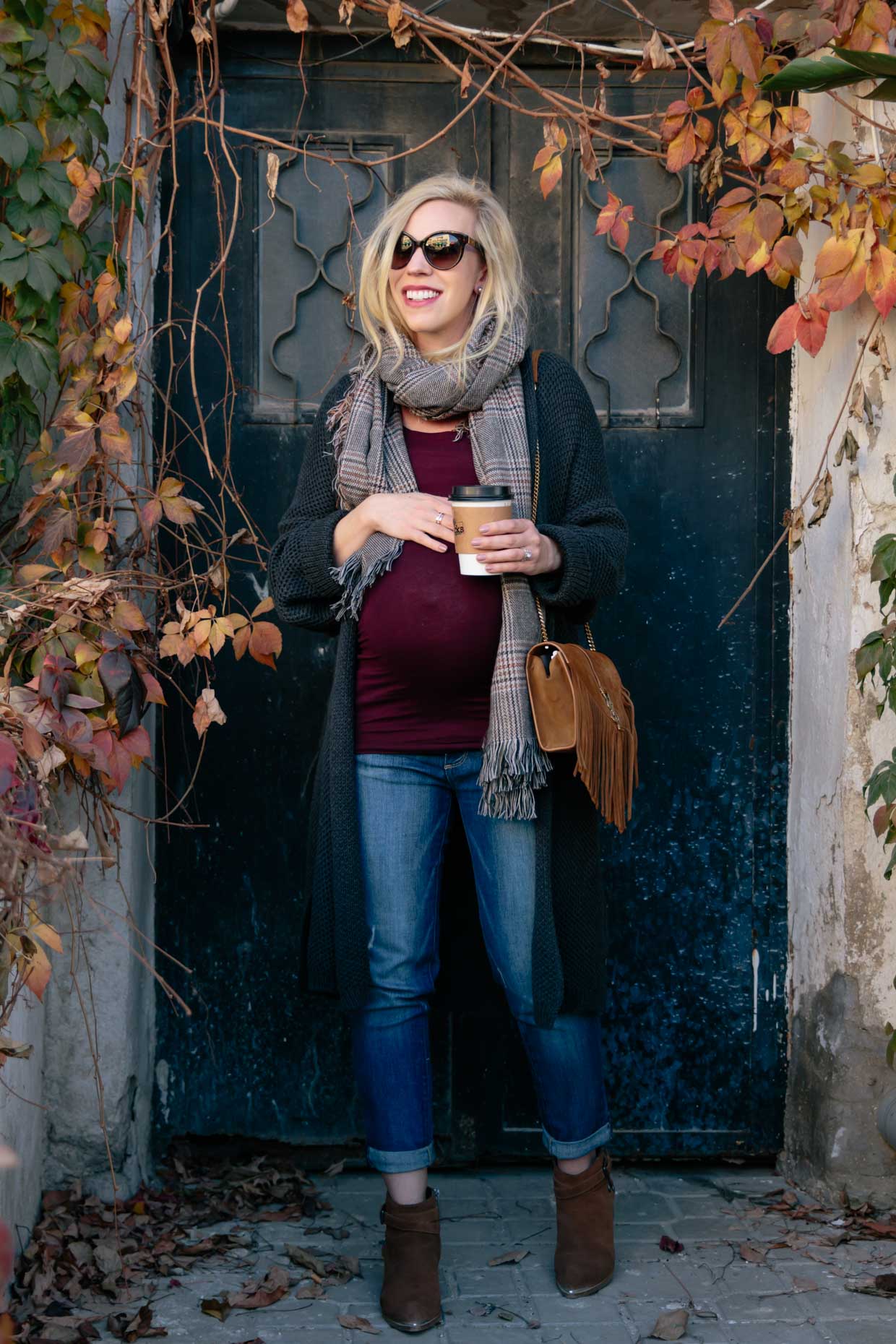 Hi everyone! It's only been a week since I last posted, but it feels like ages ago. If you all follow me on Instagram, you already know our sweet Lila Blake made her debut last week and we couldn't be more in love with her. As a new mama, I've been in survival mode the last six days, but luckily my husband and mom have been a wonderful support system. I just wanted to pop in and post this look from last week when we took my mom out and about the city to pass the time while waiting for baby girl. This is my last official maternity outfit for the blog and I was over 40 weeks pregnant when these photos were taken—how quickly things change, right?!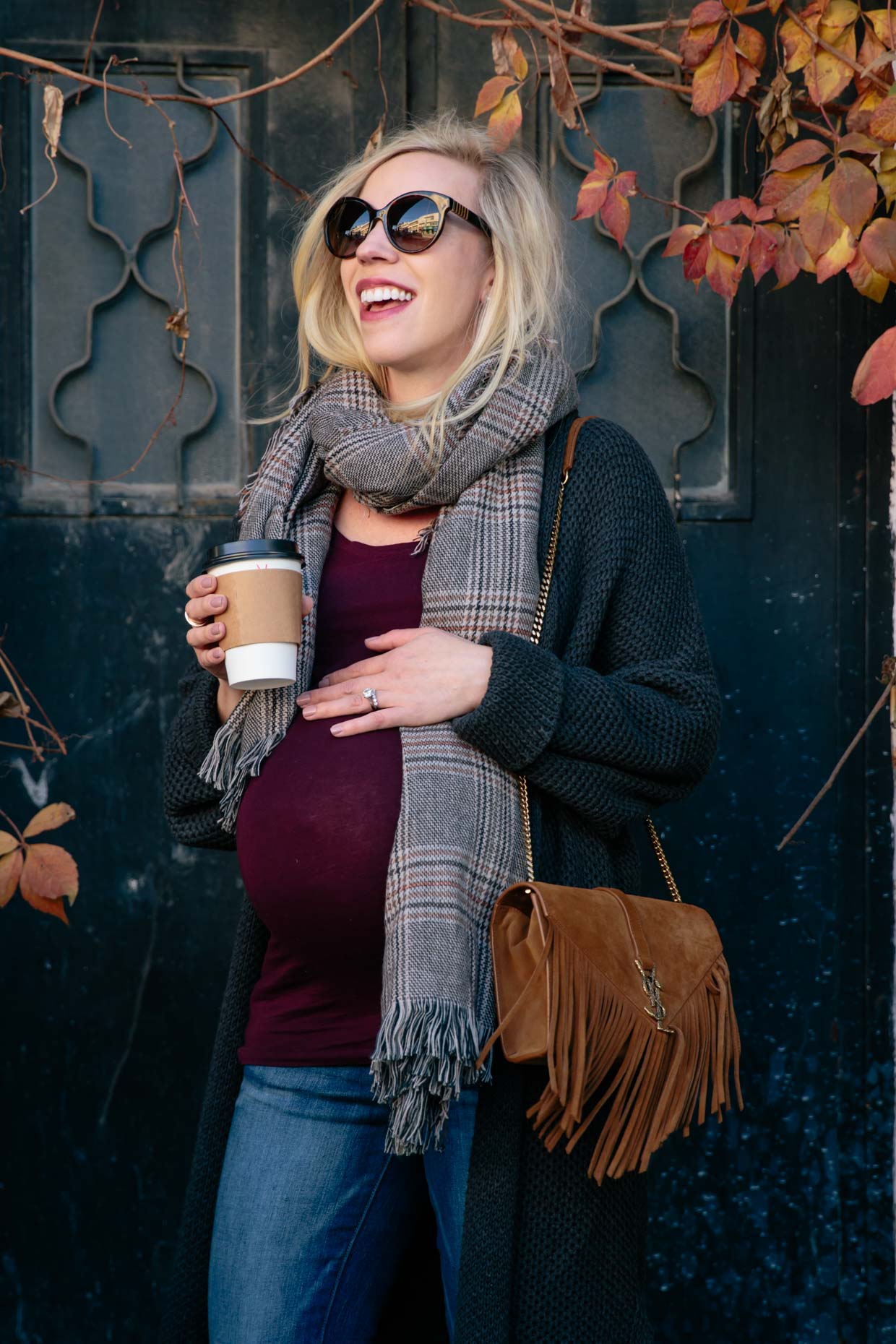 I lived in layers at the end of my pregnancy, specifically cardigans and maternity tees and tanks. It was always an easy outfit formula and I changed up the look each time with my accessories to keep them interesting. I have to say I'm really excited about getting back to my pre-pregnancy clothes though!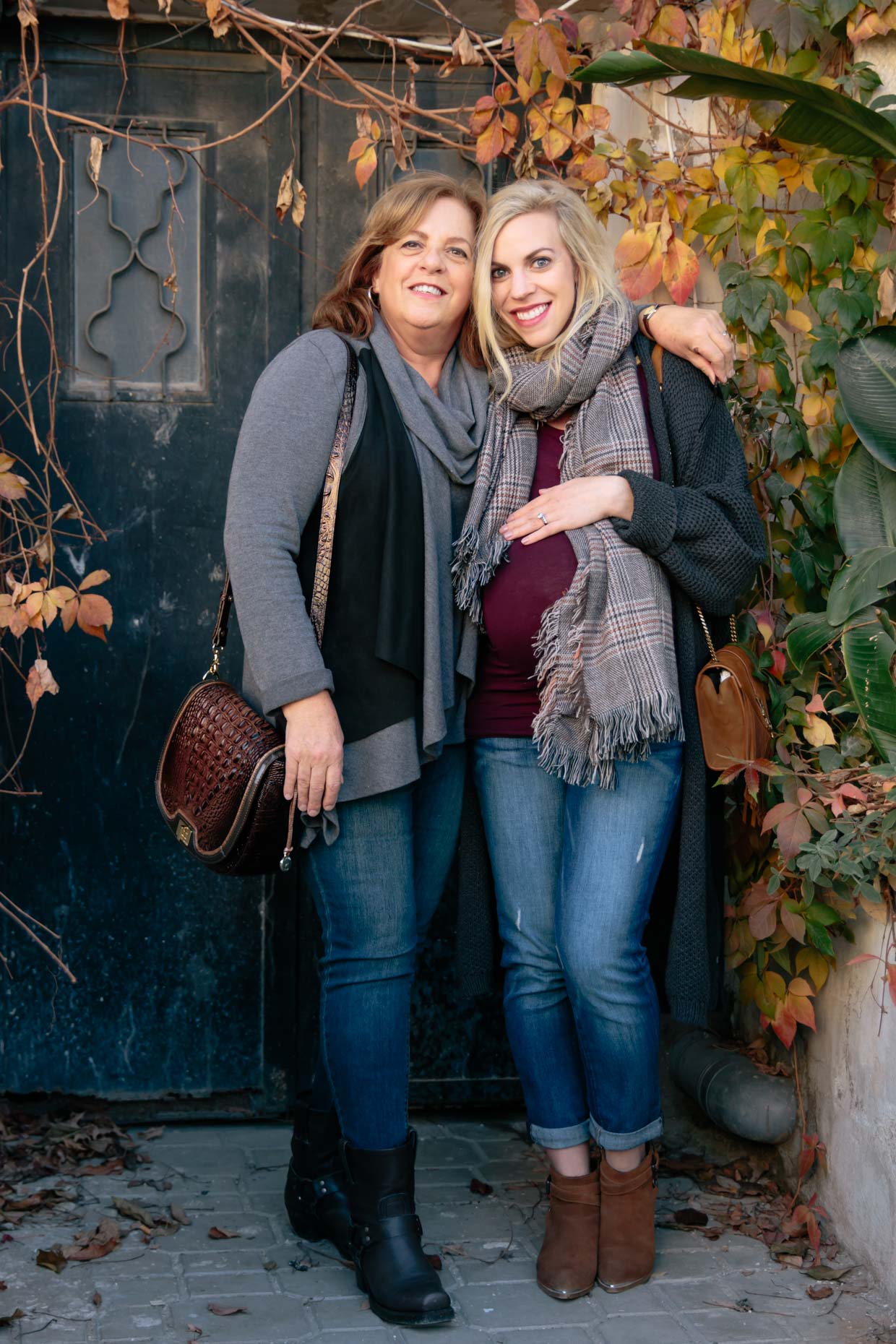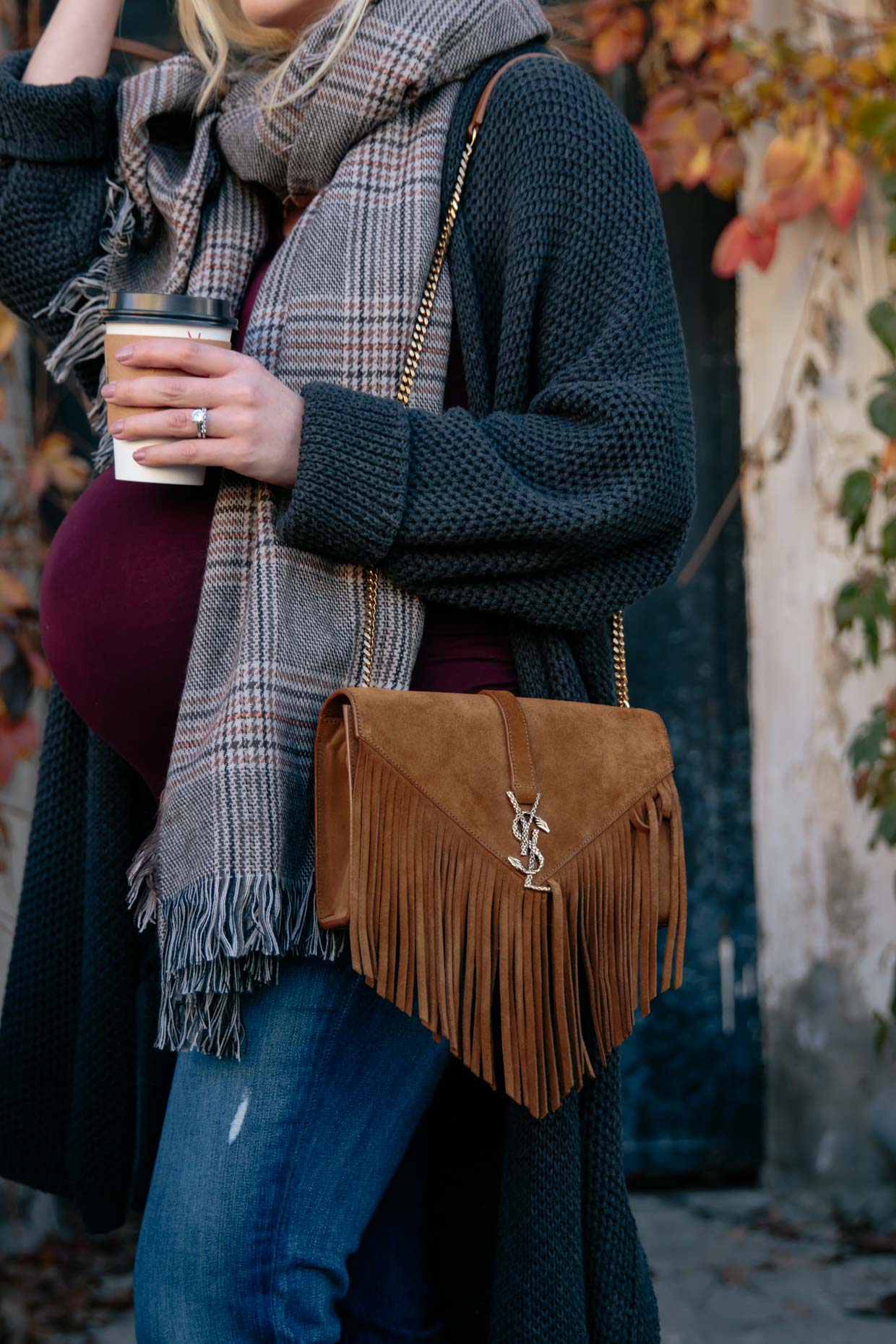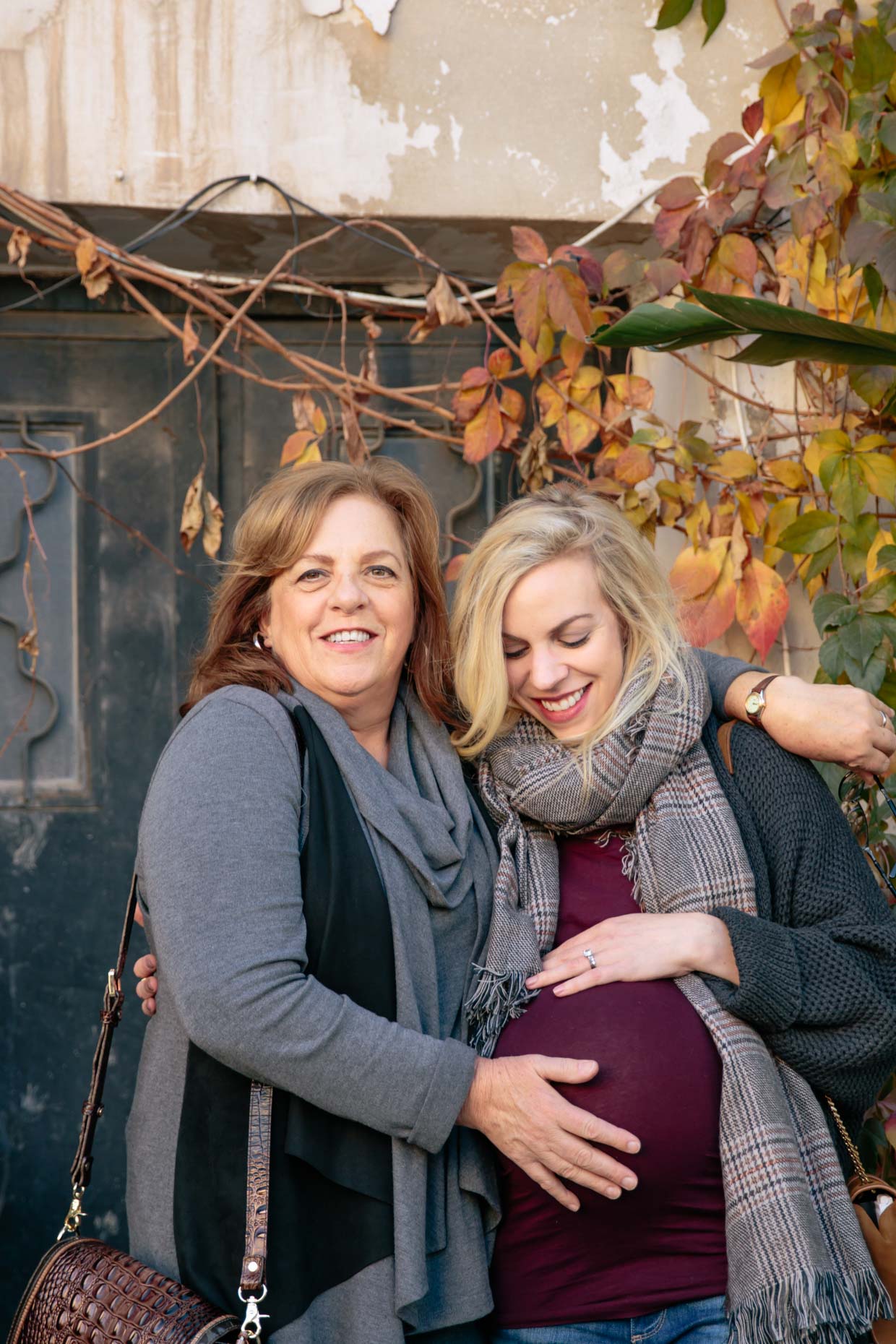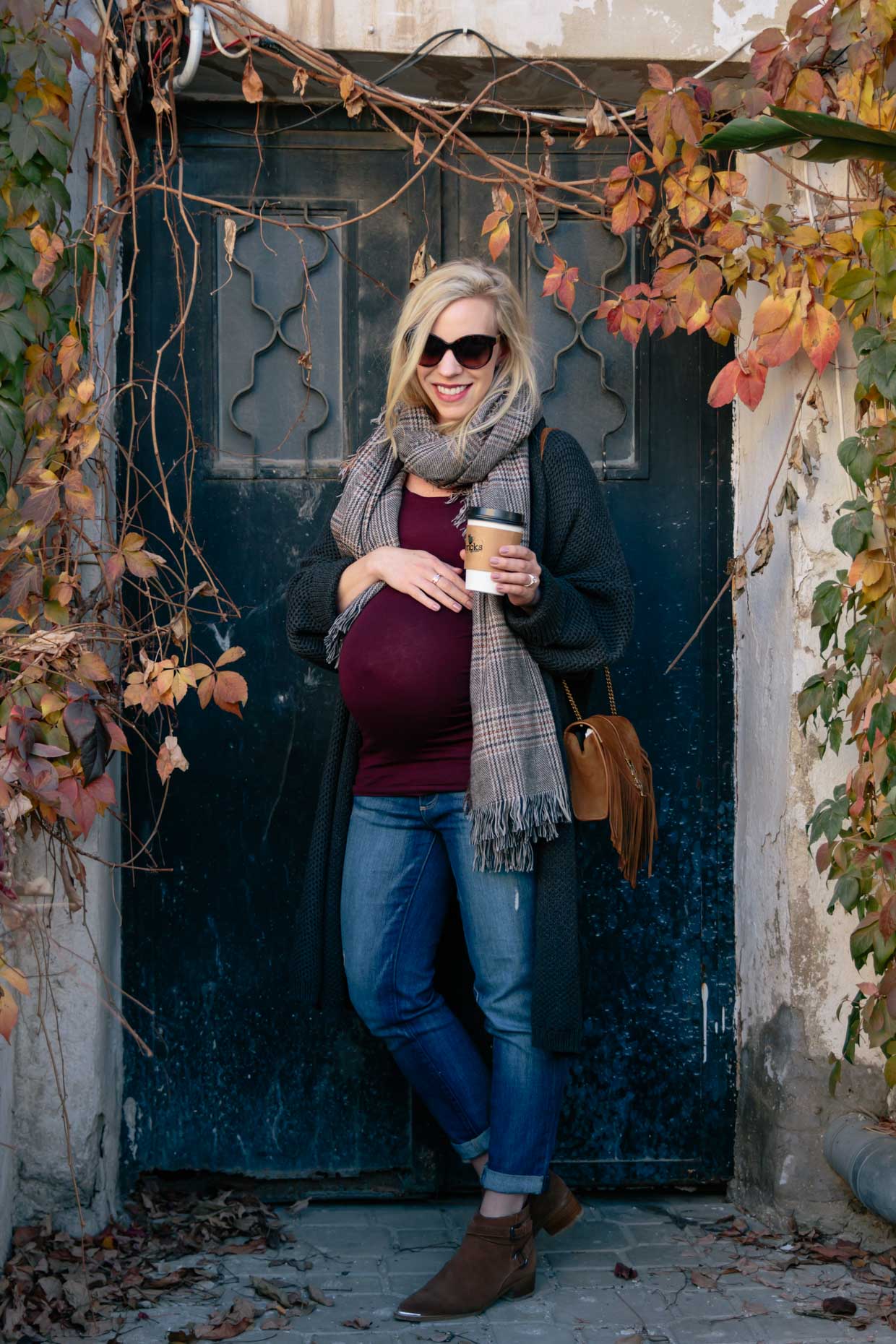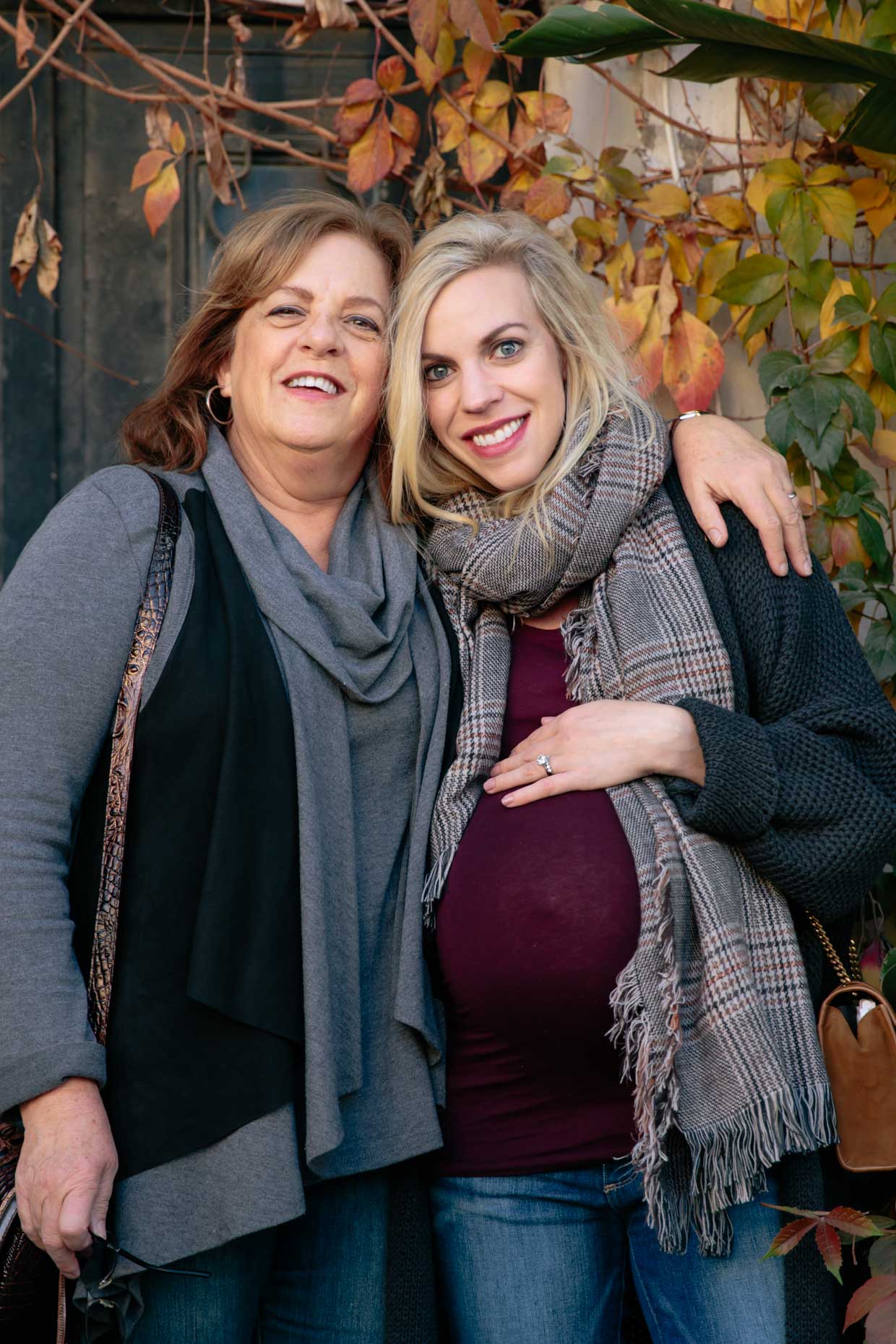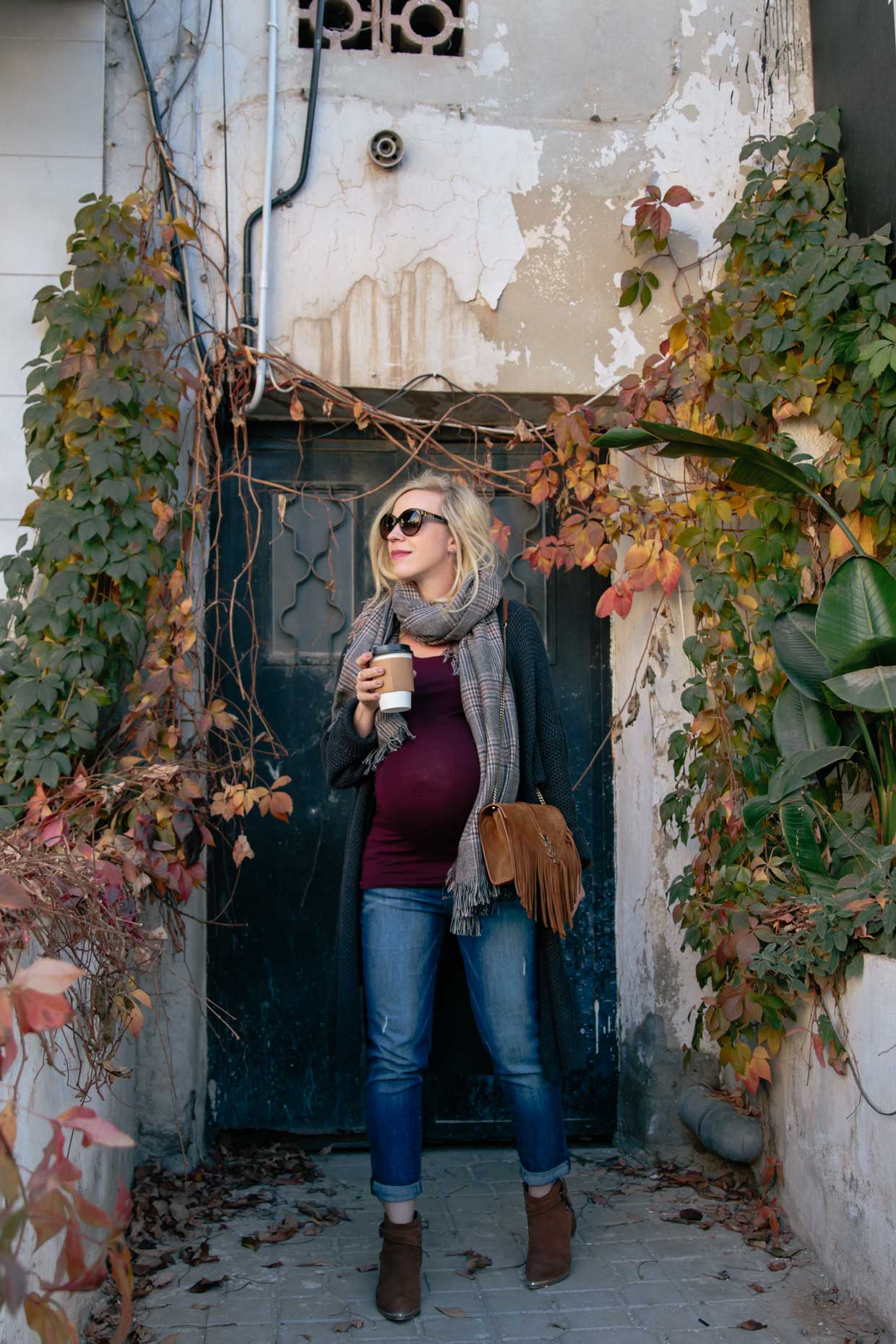 Hope you all are having a wonderful week and thanks so much for visiting! I'll be posting Lila's birth story soon, so make sure to check back!
Shop the Post