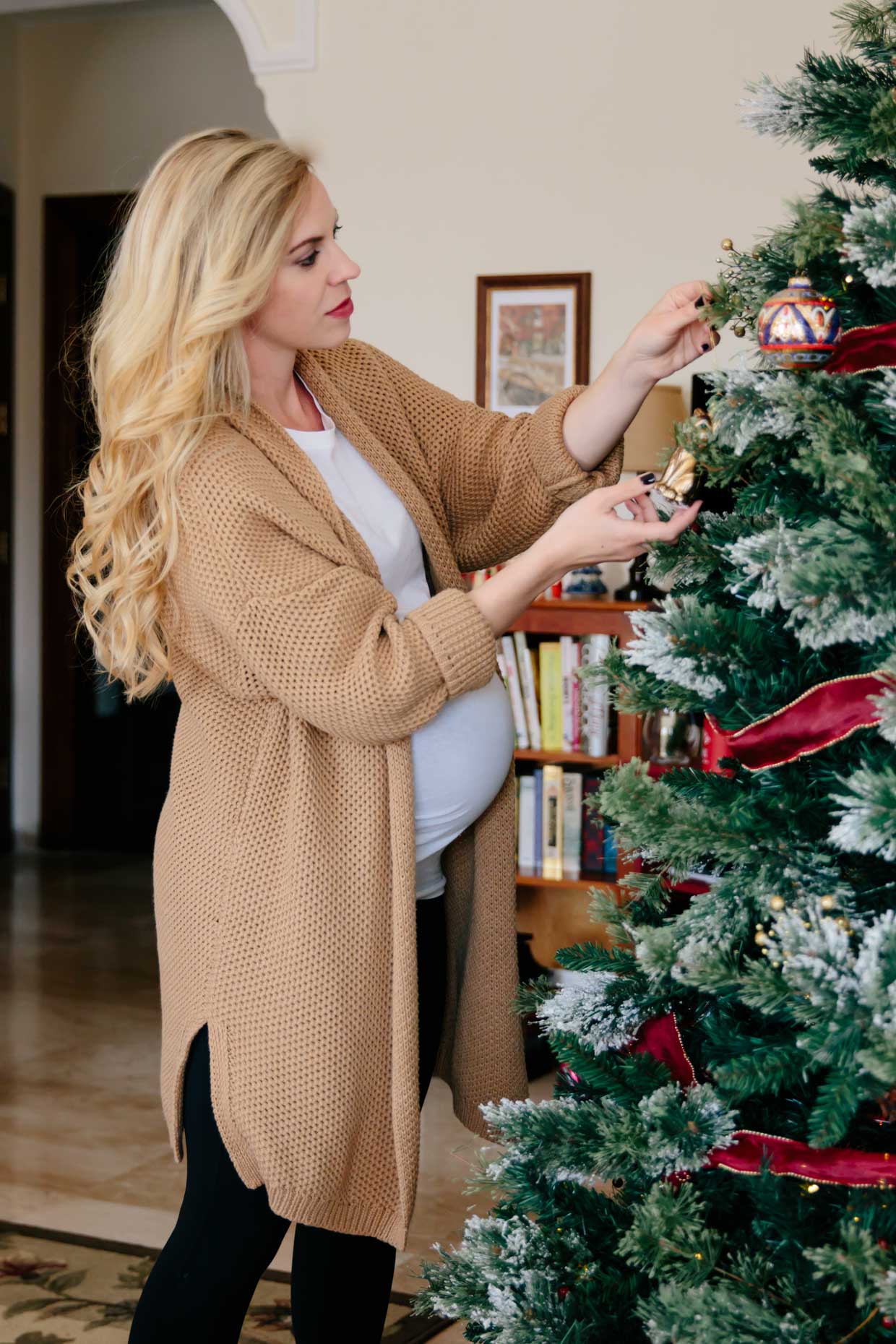 Besides fashion, one of my other favorite hobbies is home decorating, especially during the holiday season. Anyone like me who currently lives or has lived in a temporary space knows how difficult it can be to make their home feel, well, homey, so today I thought I'd share some of my favorite tips for adding a cozy vibe to any living space. I hope you guys enjoy and please let me know if home decor posts are something you'd like to see more of in the future!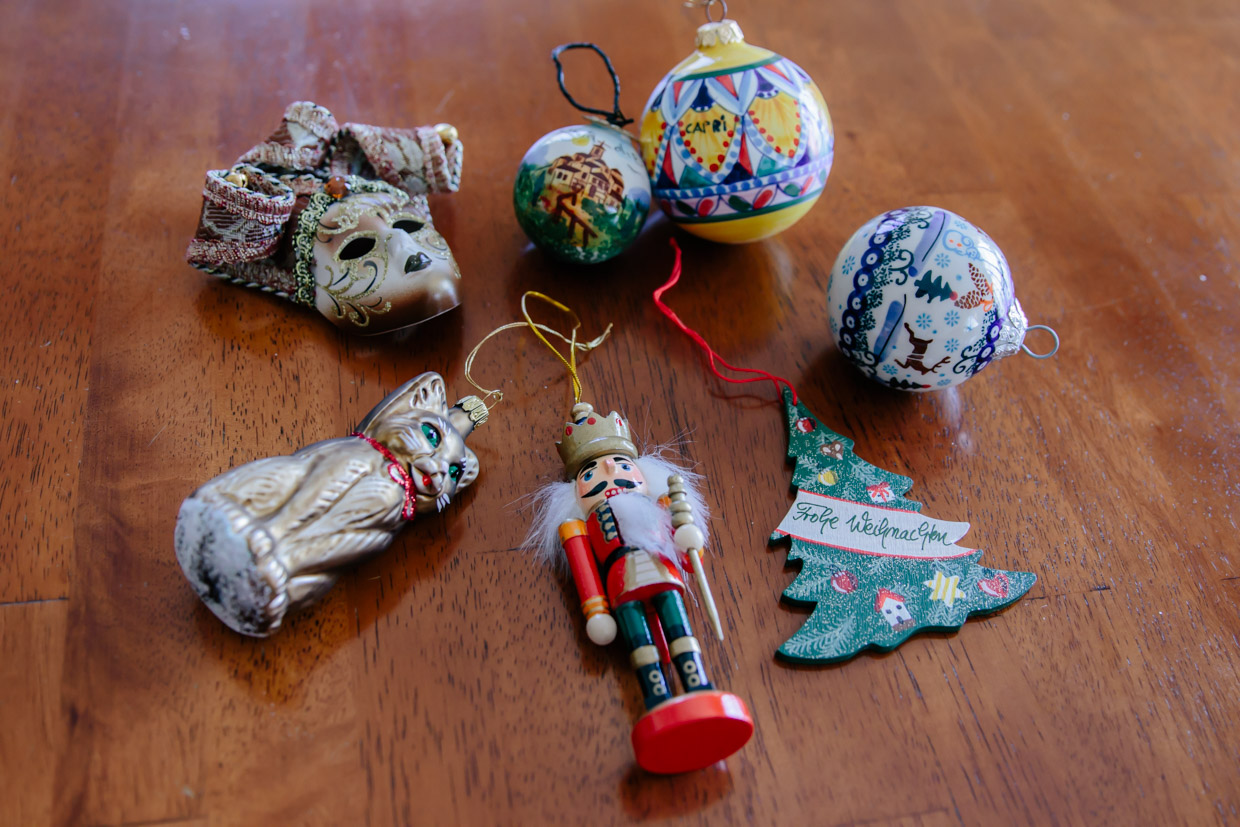 One of my top tips for adding a homey feel to your home during the holidays is to use meaningful decor. When we moved overseas, my husband and I started collecting Christmas ornaments from each new city/country we visited, and now it's fun to reminisce about our trips when we decorate the tree each year.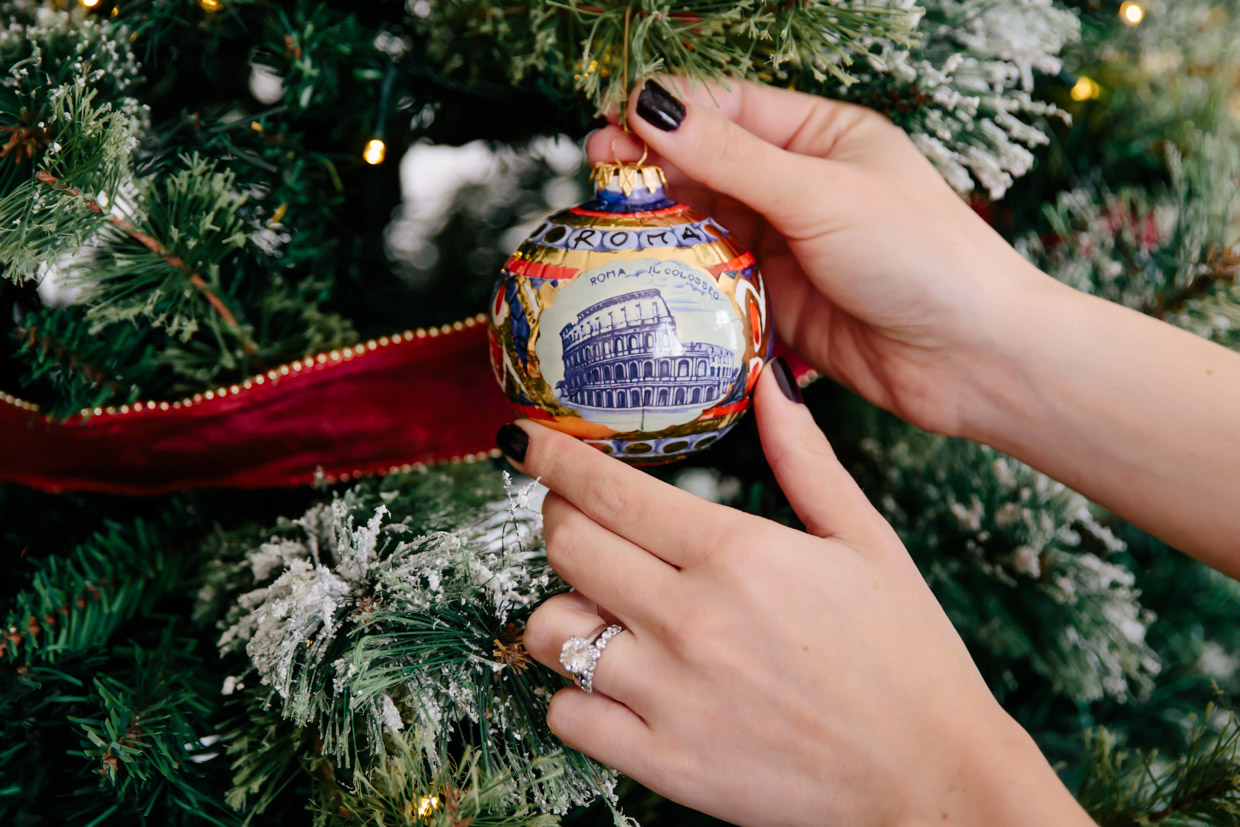 One of my favorite ornaments is this one of the Colosseum that we picked up while living in Rome, Italy.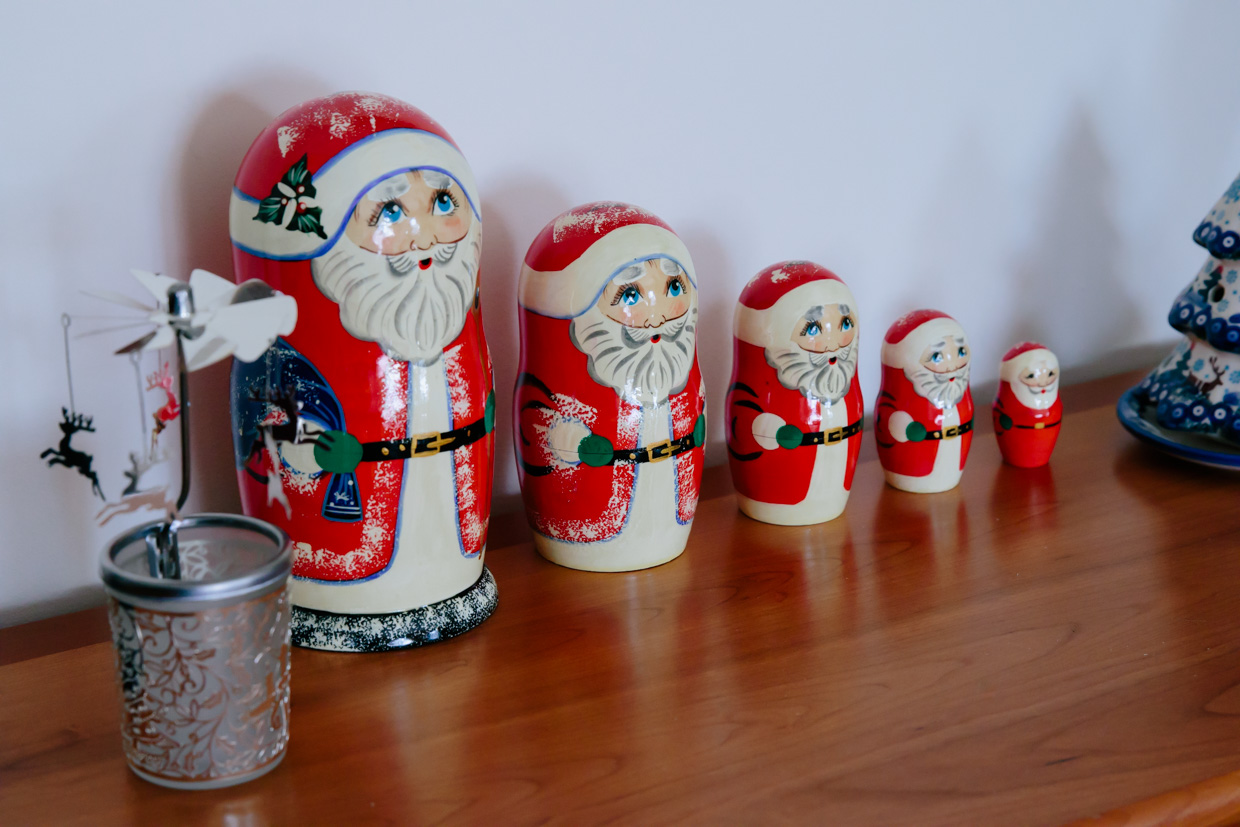 Last December when we went to Poland, we brought home this set of handmade Santa nesting dolls.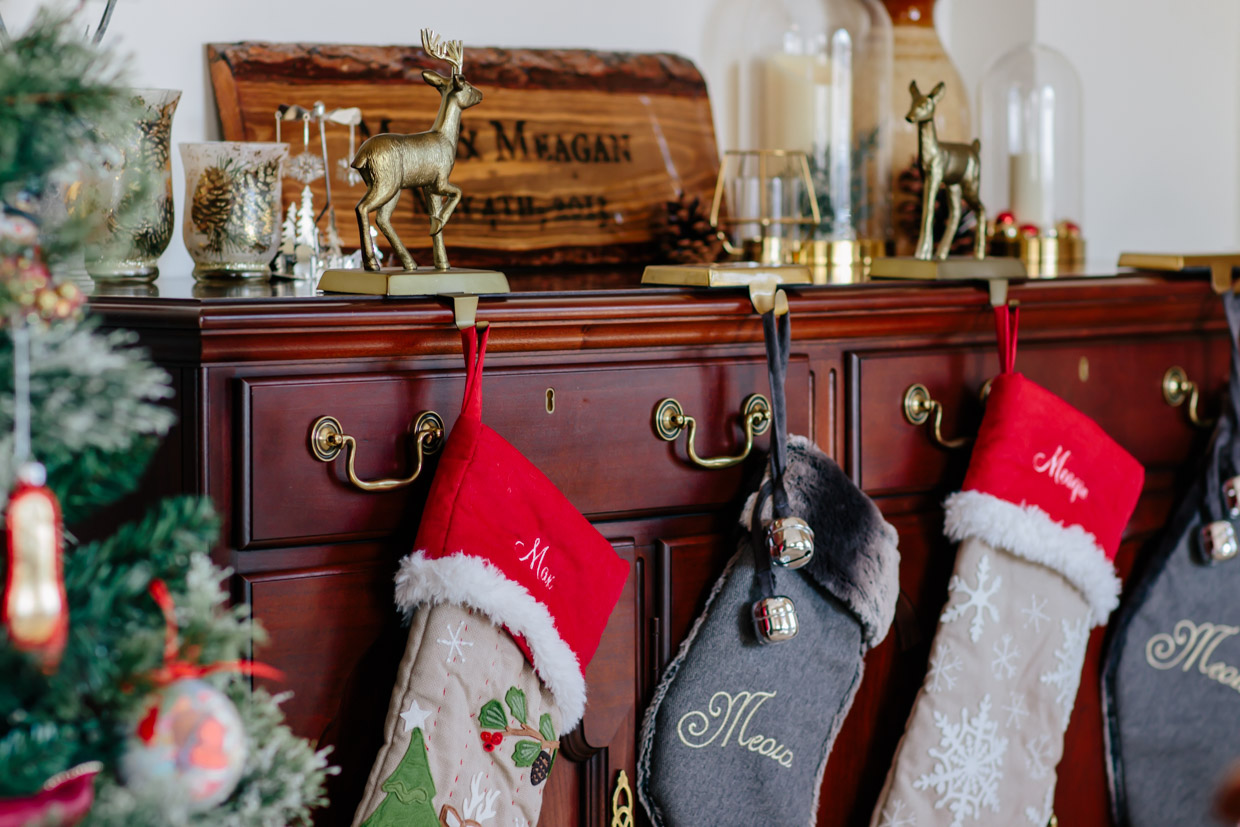 This year I finally decided to order monogrammed stockings since our family is expanding (the one for baby girl has to be kept secret till her name is revealed!) The 'Meow' stockings are for our two kitties. 🙂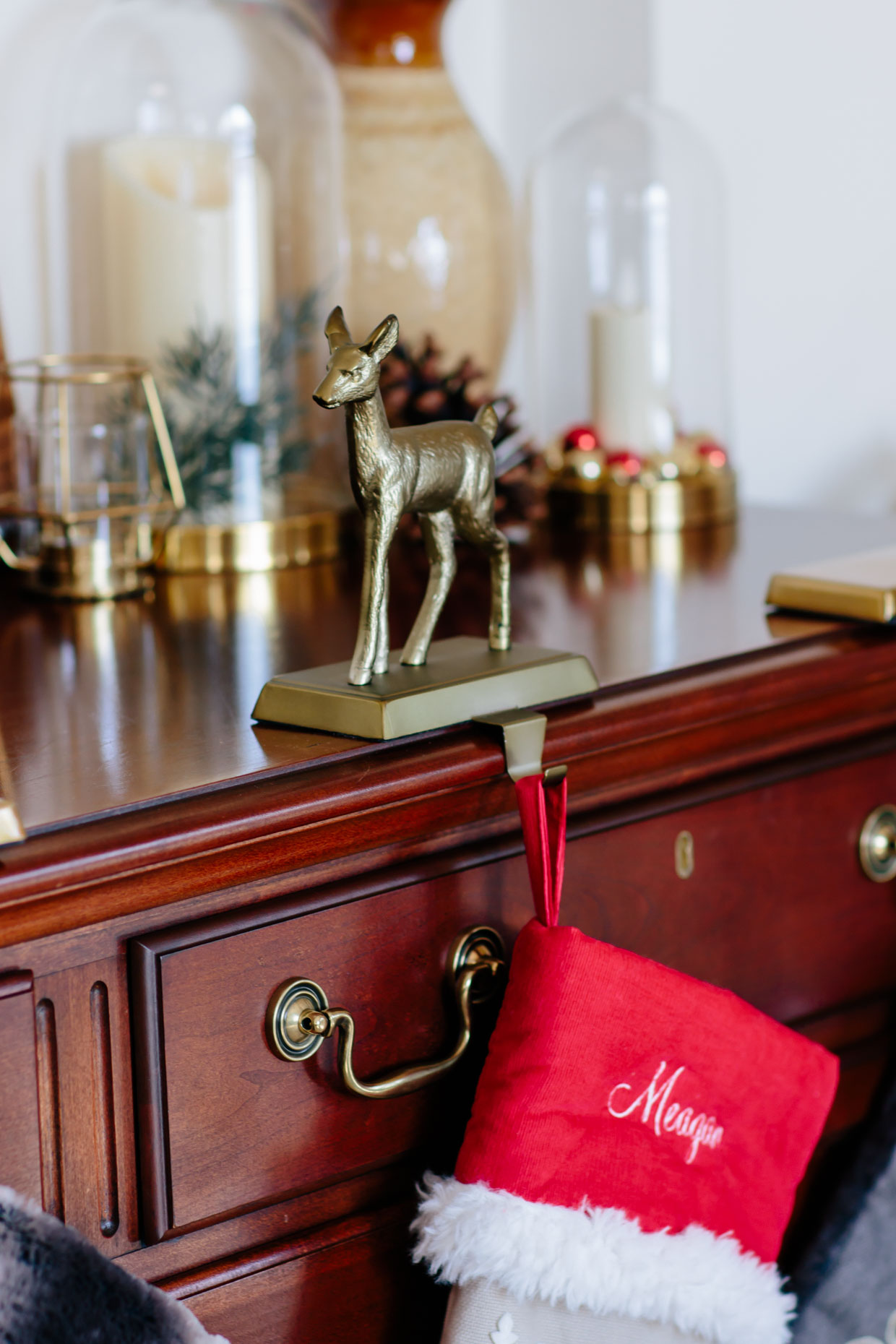 Another way to make home decorating more fun and meaningful is to choose a theme that speaks to you. My husband and I are from the country and love deer, so you'll always find them in our home decor year-round. These stocking holders were a great find (under $25 for a set of 4!)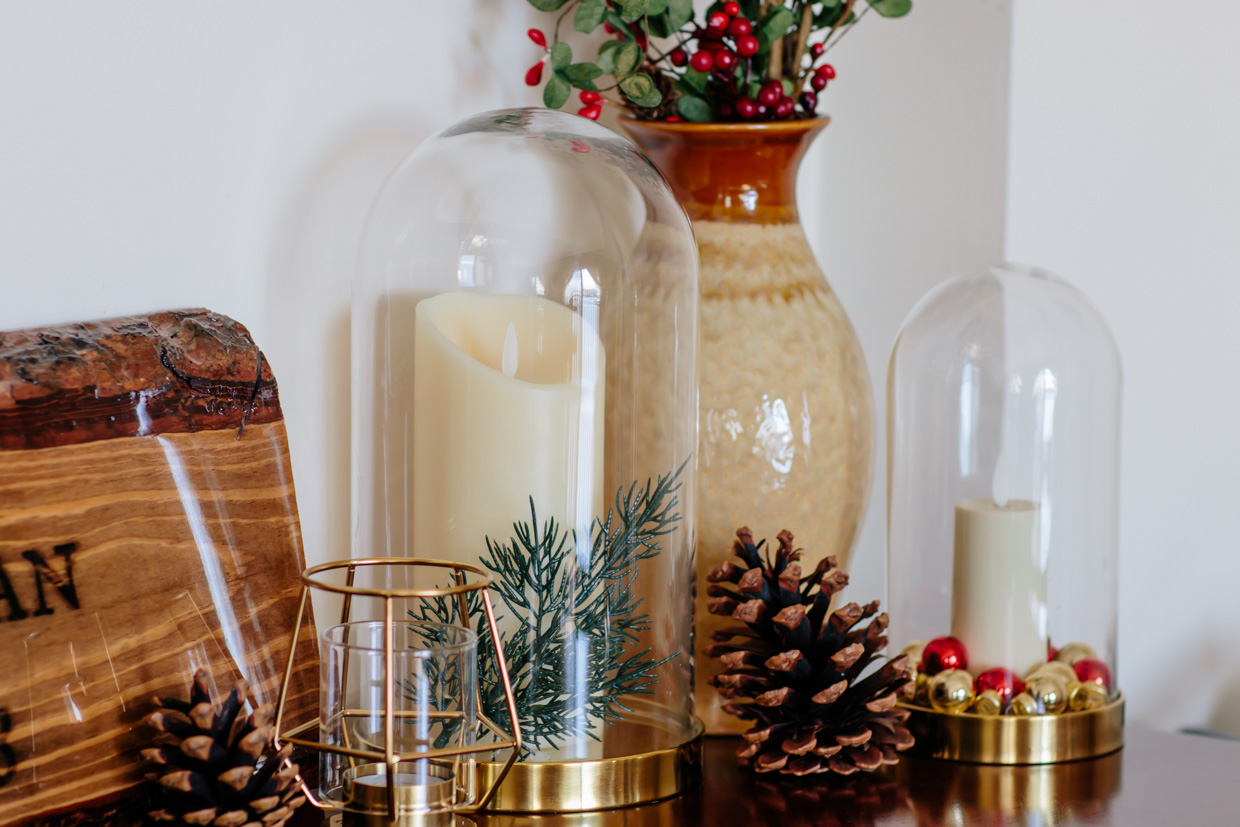 I don't know what it is about cloche jars, but I'm a little obsessed. I found both of these at IKEA for less than $20. You can put basically anything in them, but I love candles since they cast a warm glow at night. I like to add some other seasonal fillers around the candle for more interest so I used decorative ornament balls and pine sprigs for Christmas.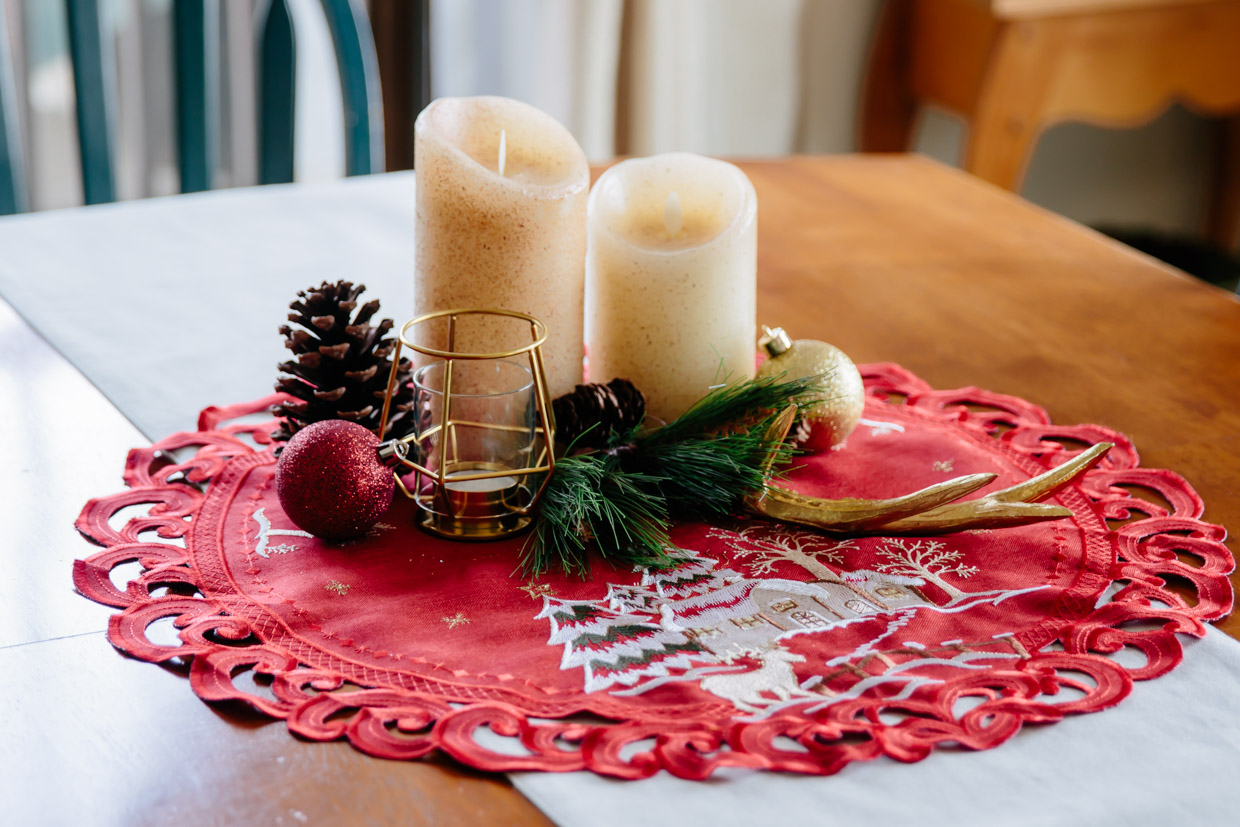 We found this circular tablecloth at a Christmas market in Germany and I dressed it up with some candles, pine cones, and ornaments.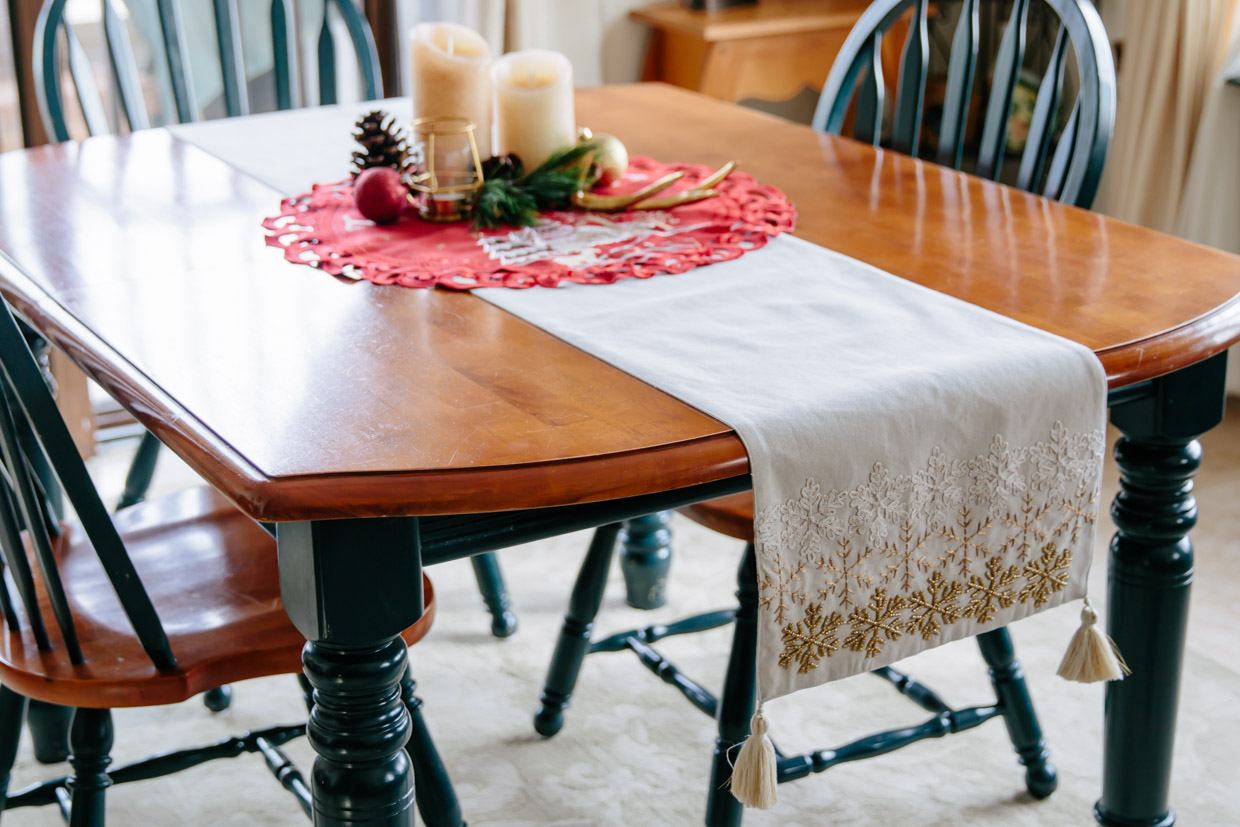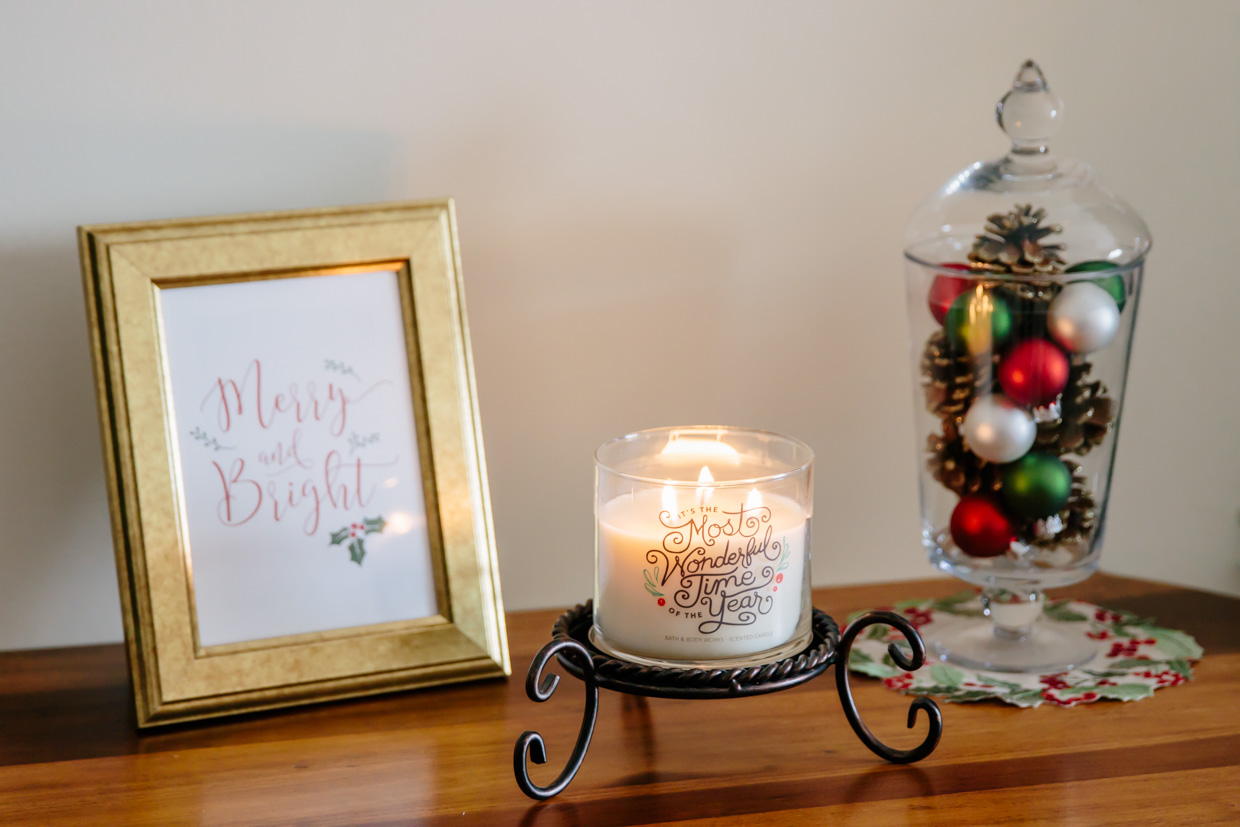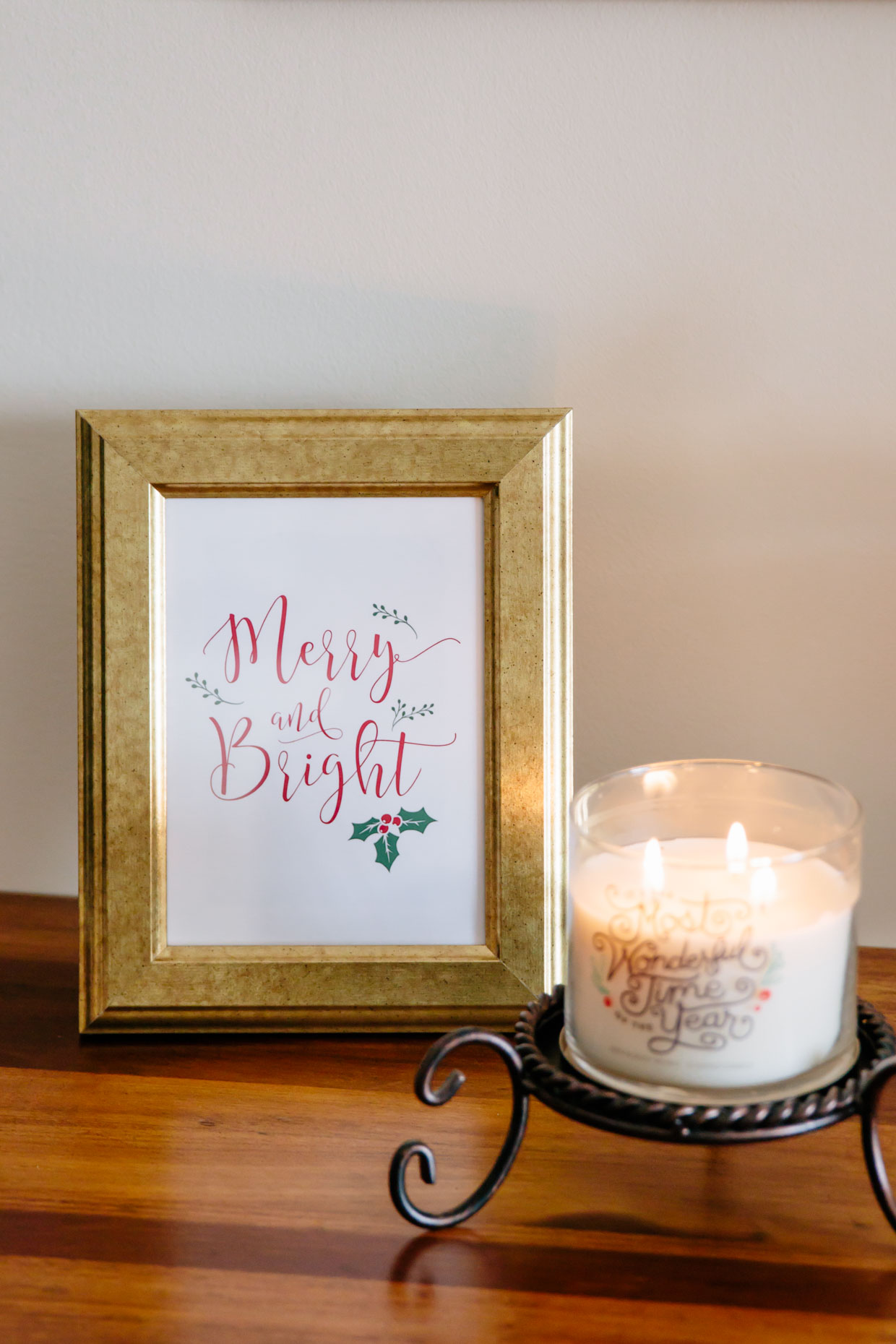 This high-resolution printable from Etsy was $2.50 and the frame was about $3, making for a simple and inexpensive Christmas decoration. In fact, I like this idea so much I've decided to keep the frame out all year and change the print for each season. And no matter where you live, burning a festive candle will instantly make your home feel cozier. 'Fresh Balsam' from Bath & Body Works is my all-time favorite scent because it smells exactly like a Christmas tree (perfect for those of us who don't have a live one).
'Merry & Bright' Printable (Etsy)
Gold Frame (IKEA; near identical)
Candle (Bath & Body Works)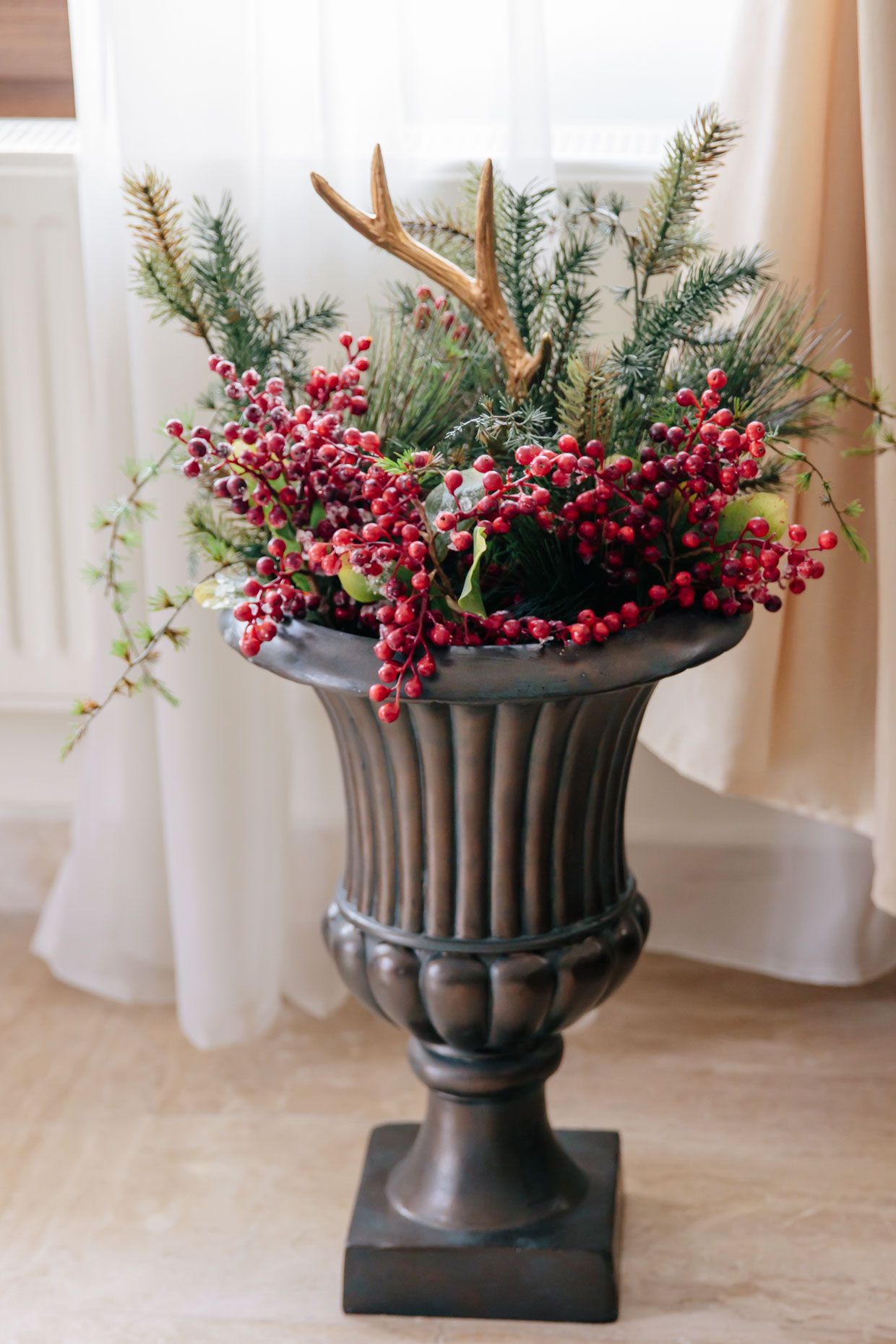 This urn is also something I keep out all year round and change up the florals for each season.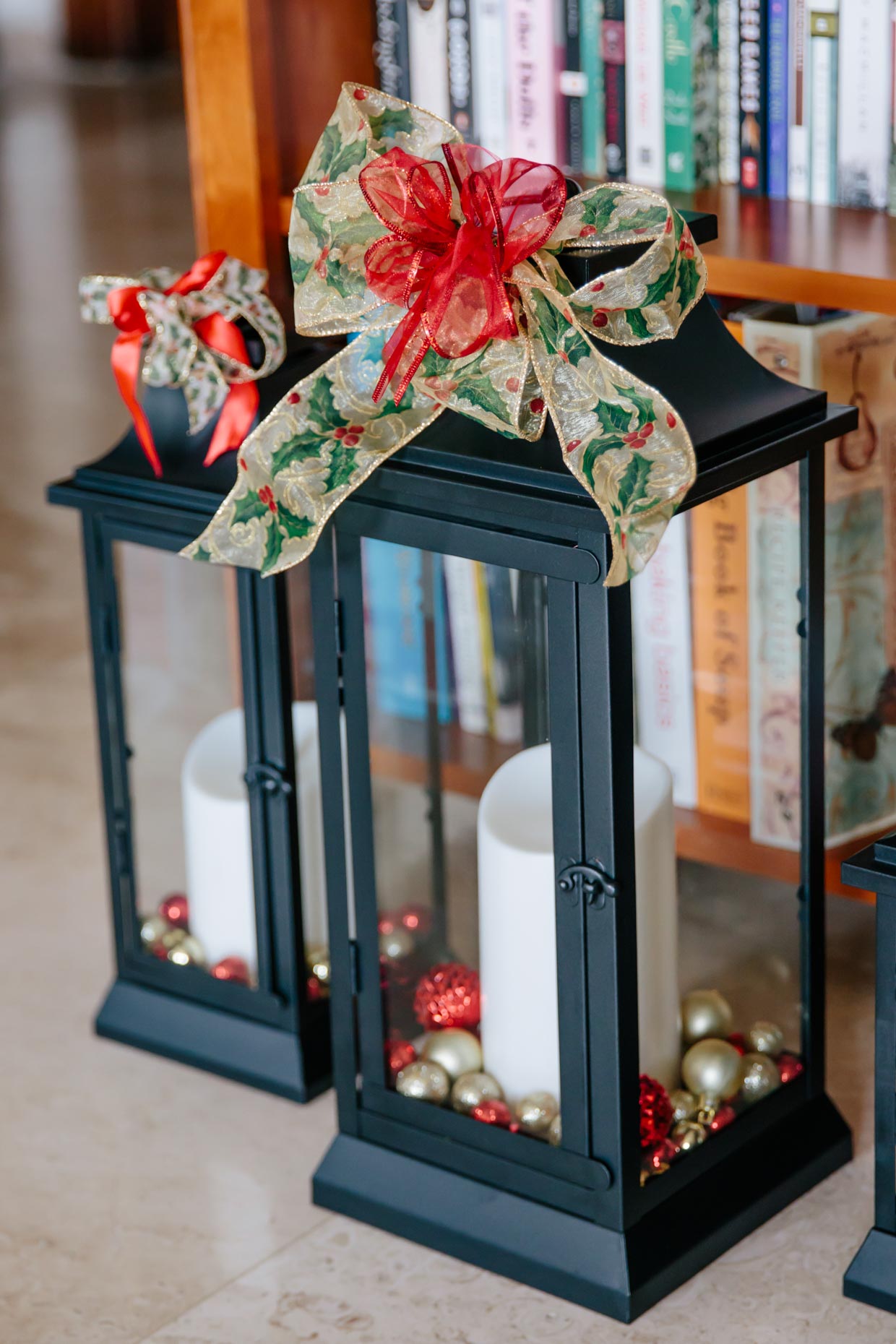 I love lanterns and these are the coolest because they come with a battery-operated candle AND a remote control for easy on/off. I bought a bag of decorative Christmas balls and tucked them around the candle bases then tied some festive ribbon on top (well actually, my hubby did that—he is better at tying bows than me, ha!)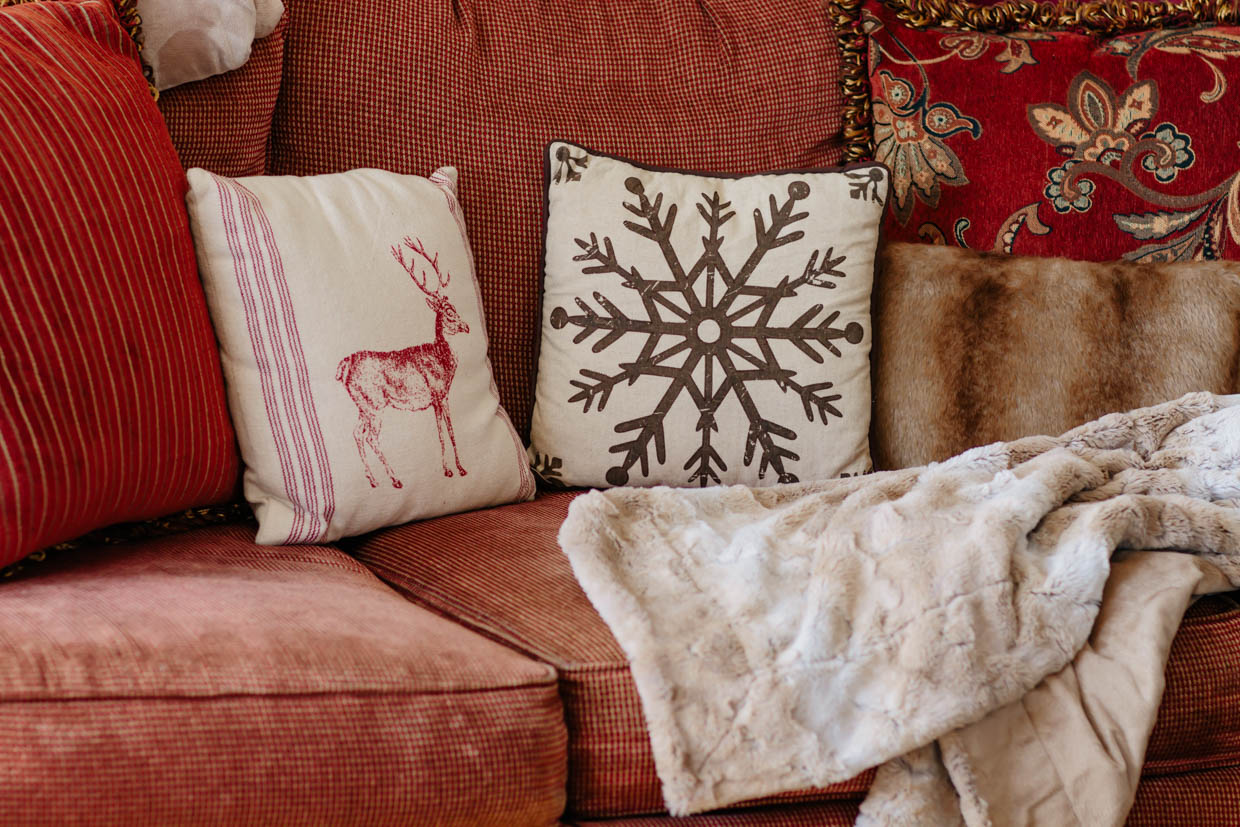 Swapping out pillows on our furniture is a quick and easy way to amplify the holiday vibe in our living area. I love incorporating faux fur because it makes everything feel so much more inviting.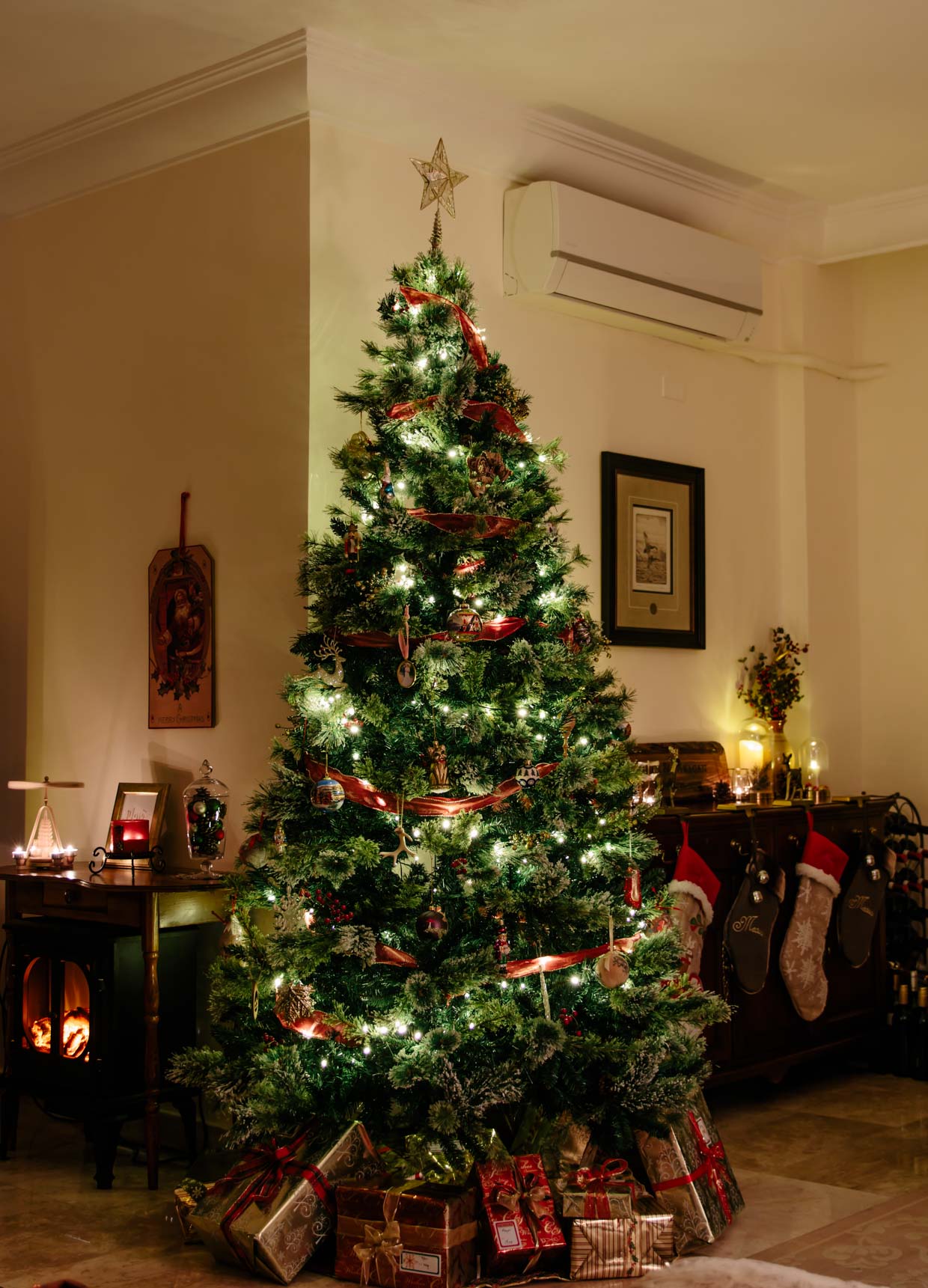 Is there anything cozier than a Christmas tree at night? My favorite part about the shorter days during winter is turning on the lights when it gets dark—I could sit here for hours (and definitely will once baby girl arrives!)
---
Shop the Post