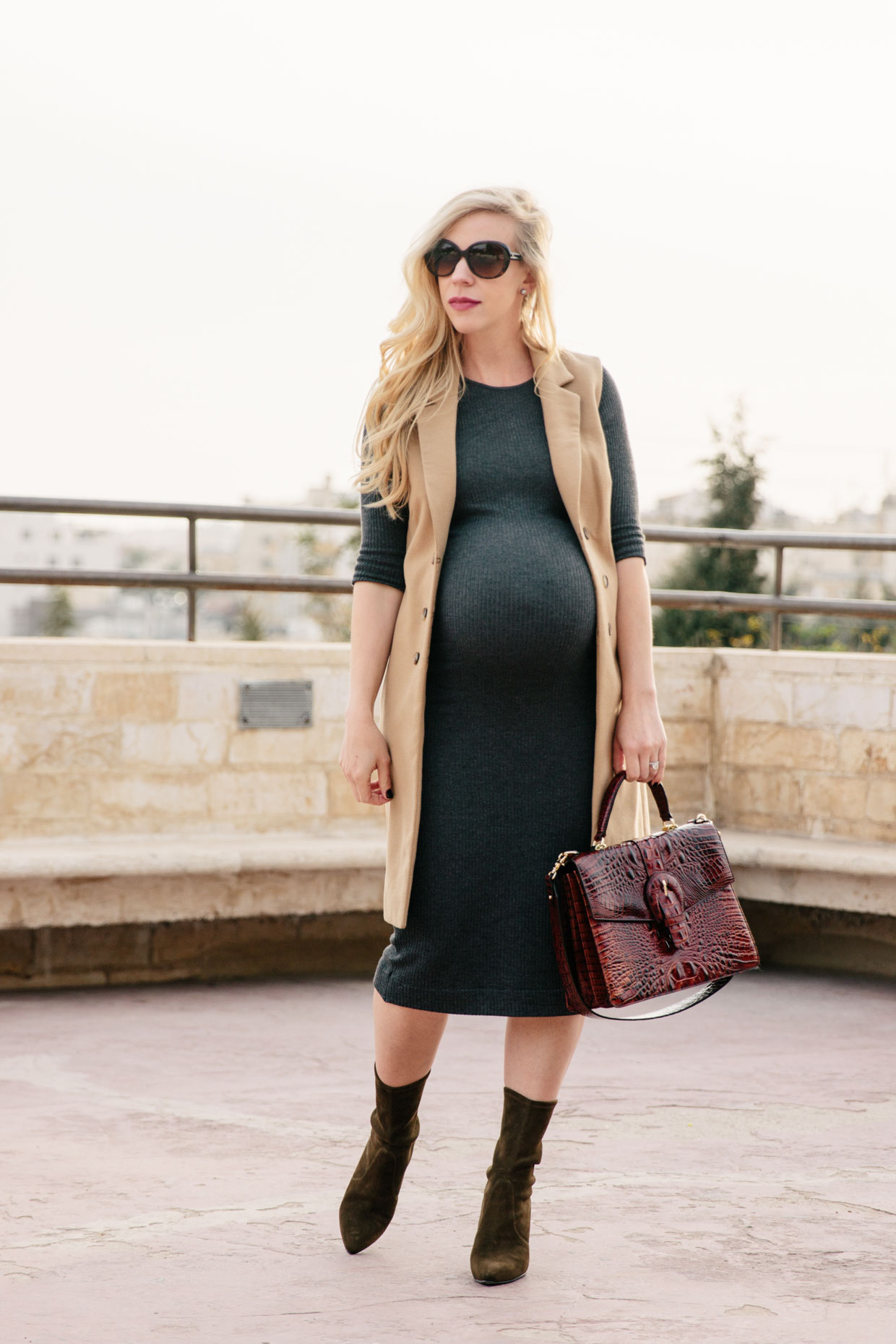 Another post, another sweater dress! The weather over here is still warm enough for bare legs and I figure if it's not going to cool down much anytime soon, I may as well take advantage. I've featured a lot of non-maternity sweater dresses on the blog lately, but this one is actually designed for pregnant ladies.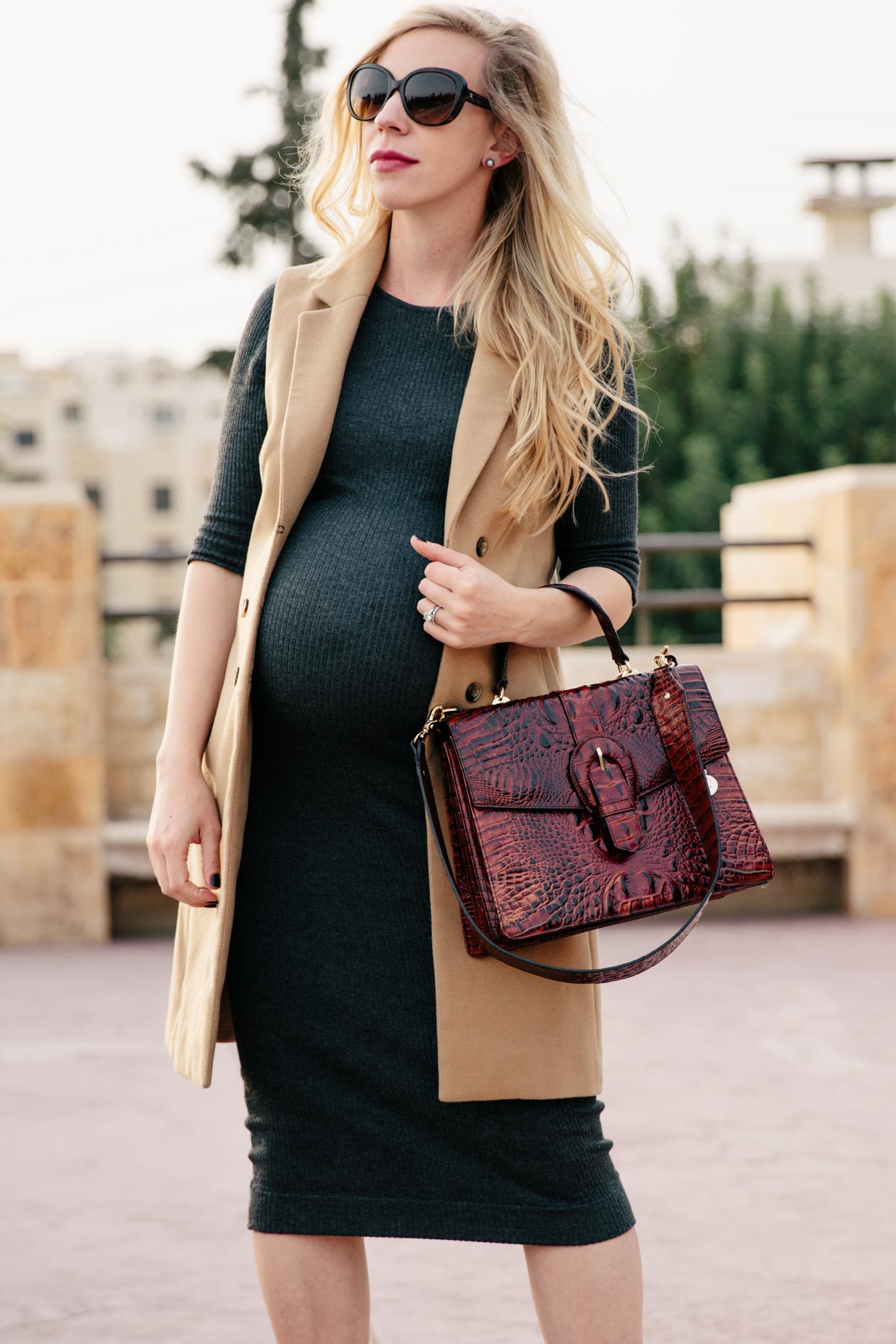 I can't say enough good things about this dress: the neutral gray combined with a flattering midi length and bodycon fit looks so flattering (even when you have a bump as big as mine!)  This dress is a great base layer for creating so many different outfits, too; if you missed this Instagram post, I also wore it for date night with a leather jacket. If it's cold where you live, you could throw on an oversized scarf or wrap a cape over it for a cozy fall look.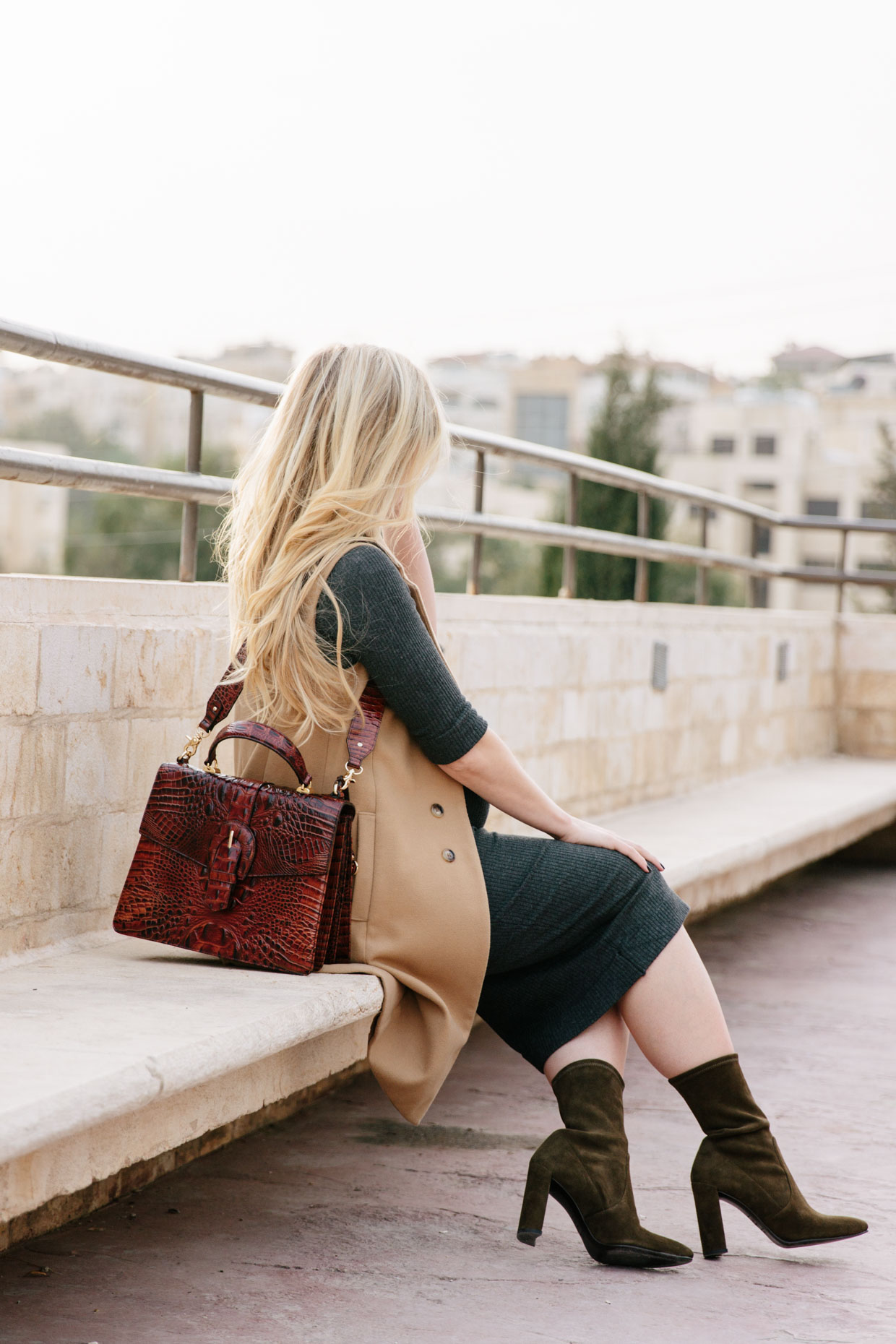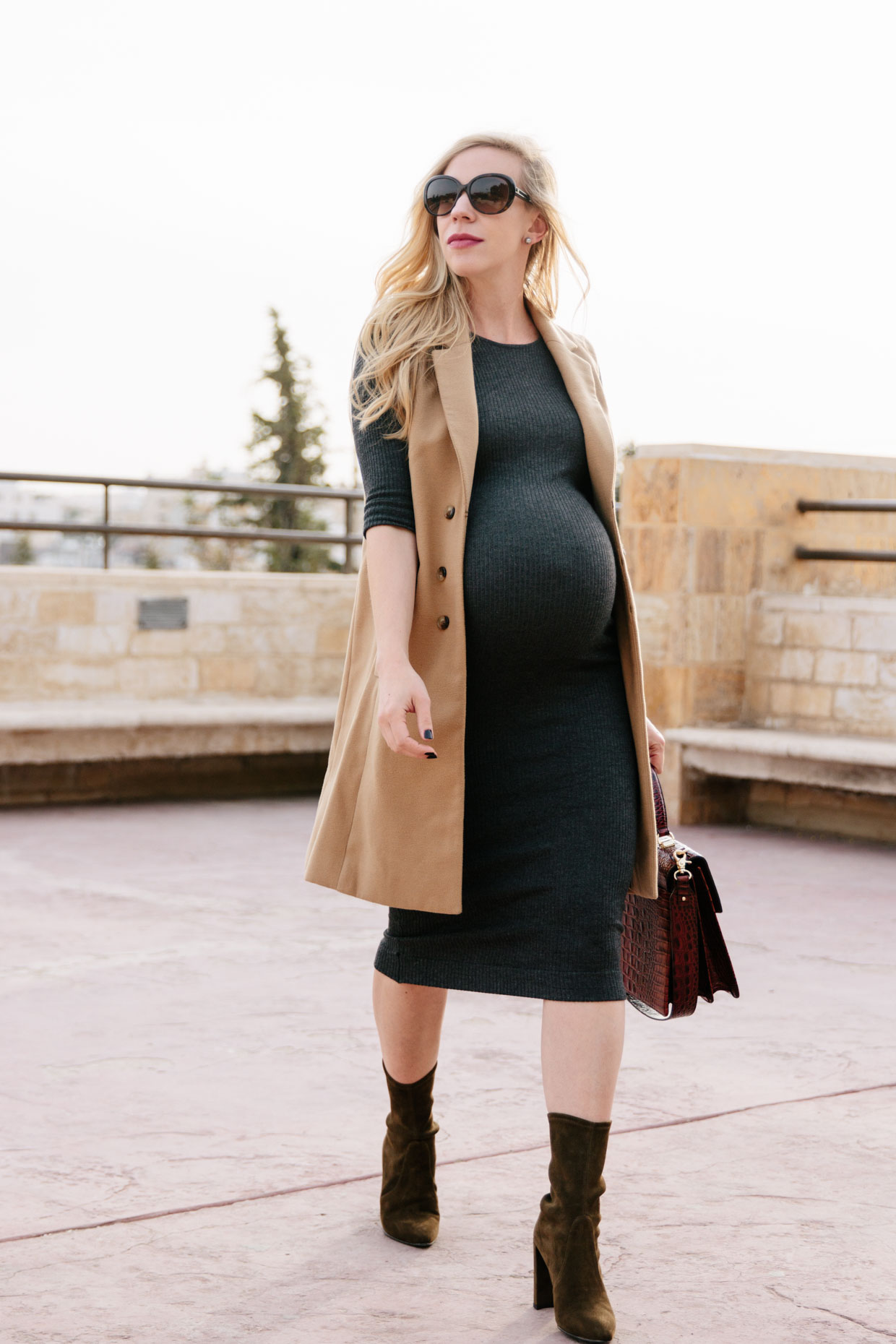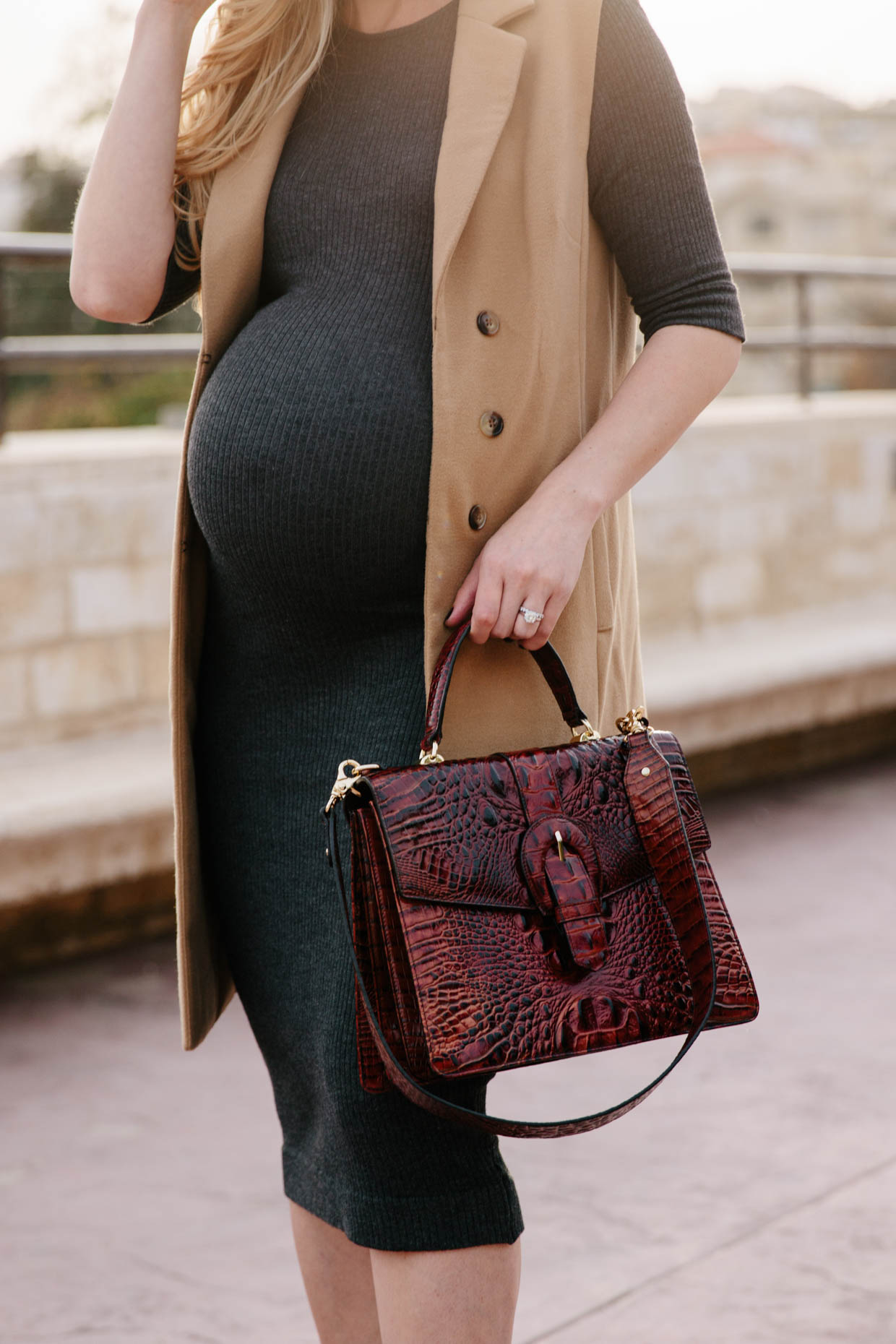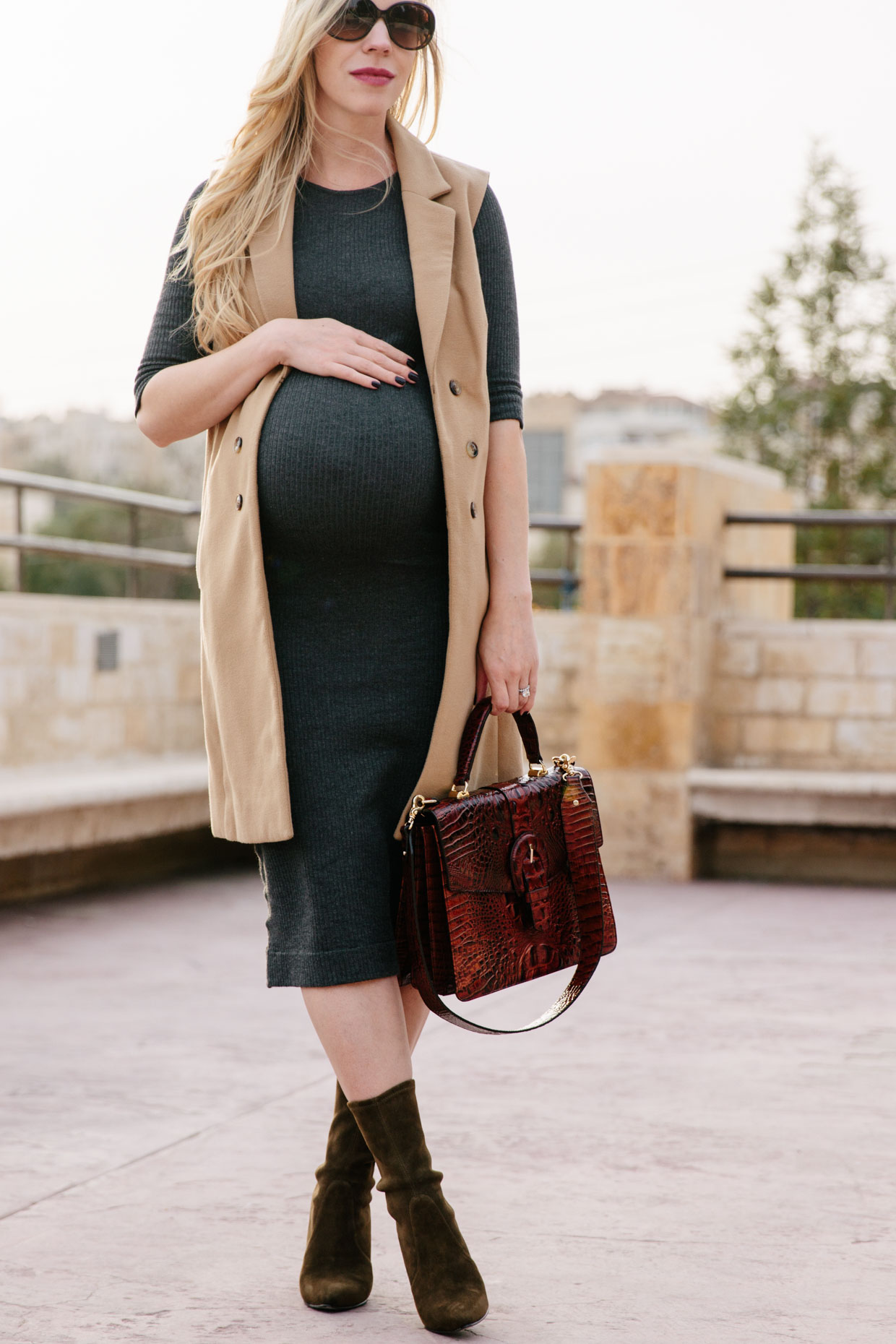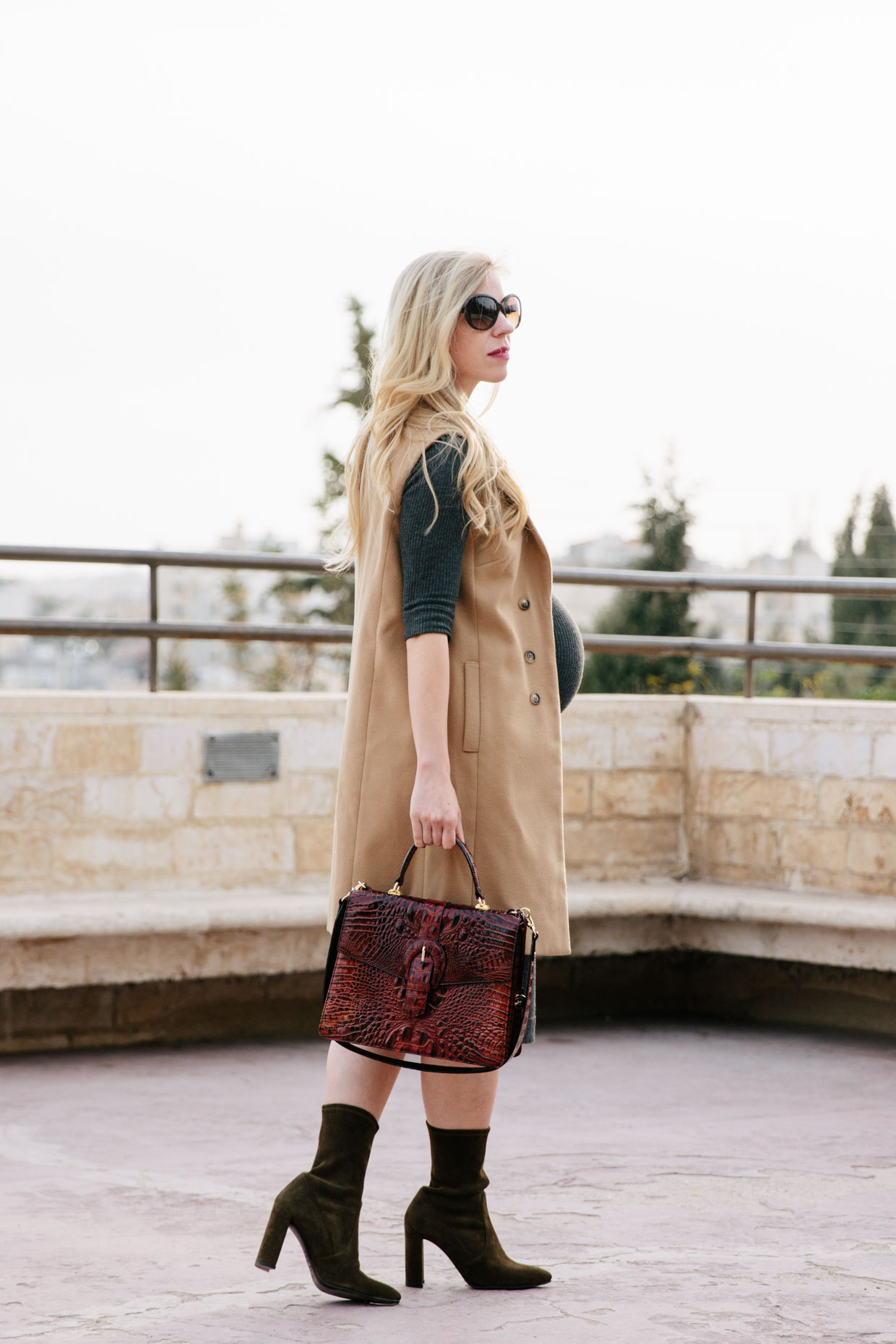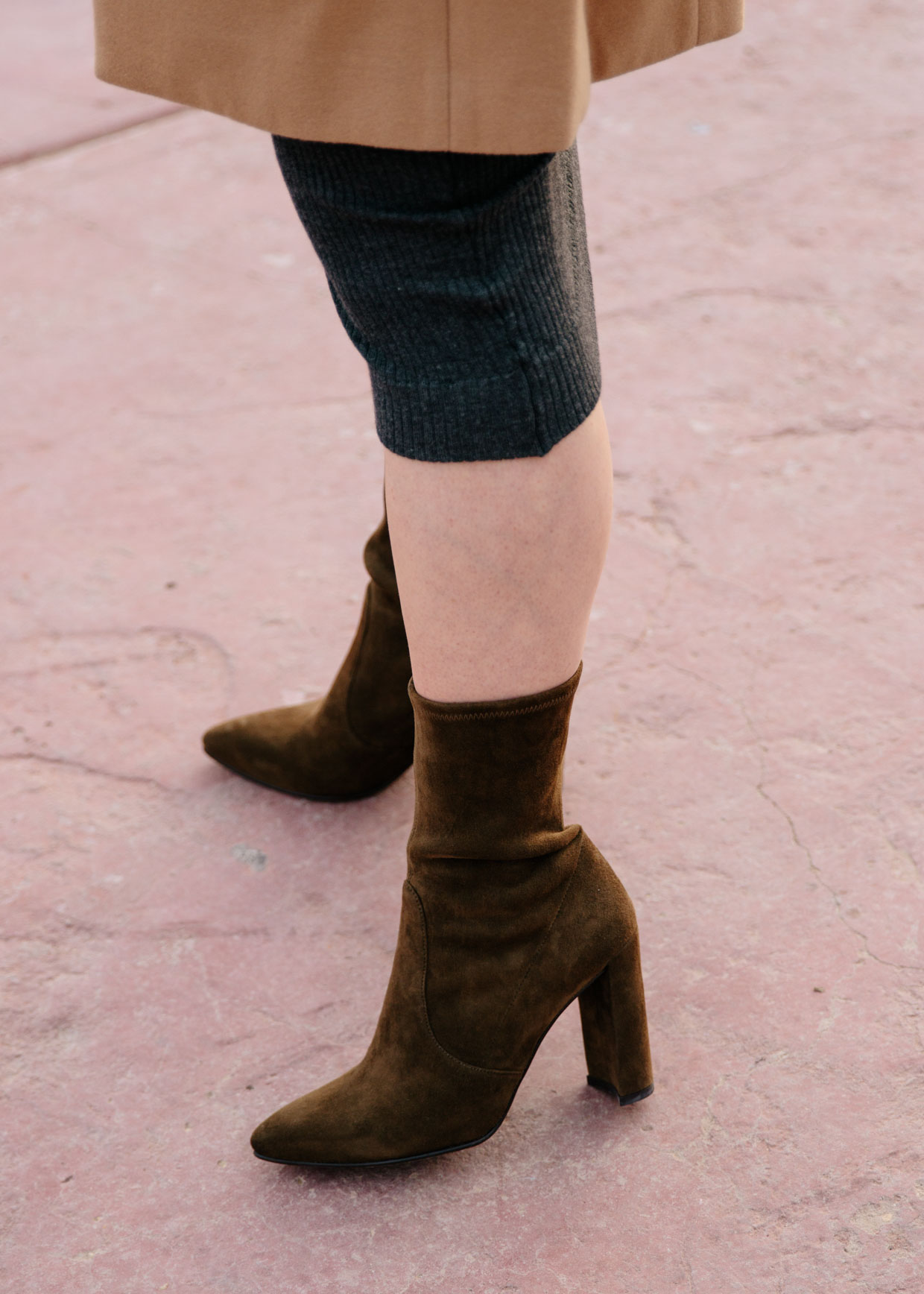 You can expect to see these olive boots a lot more often on here, so I'll apologize in advance for over-wearing them. They were a birthday gift from my hubby; I love the same black pair I already own so much and when I saw this color I knew they would get a lot of wear, too. Which reminds me…I asked this on my Instagram stories recently, but would you all be interested in a post specifically about how to style sock boots? I know they can be a bit tricky, but they're totally wearable for everyone. Let me know in the comments!
Shop the Post
Linking with Walking in Memphis in High Heels, Living in Color Style, Elegantly Dressed and Stylish, The Pleated Poppy, Straight A Style, On The Daily Express & Color and Grace