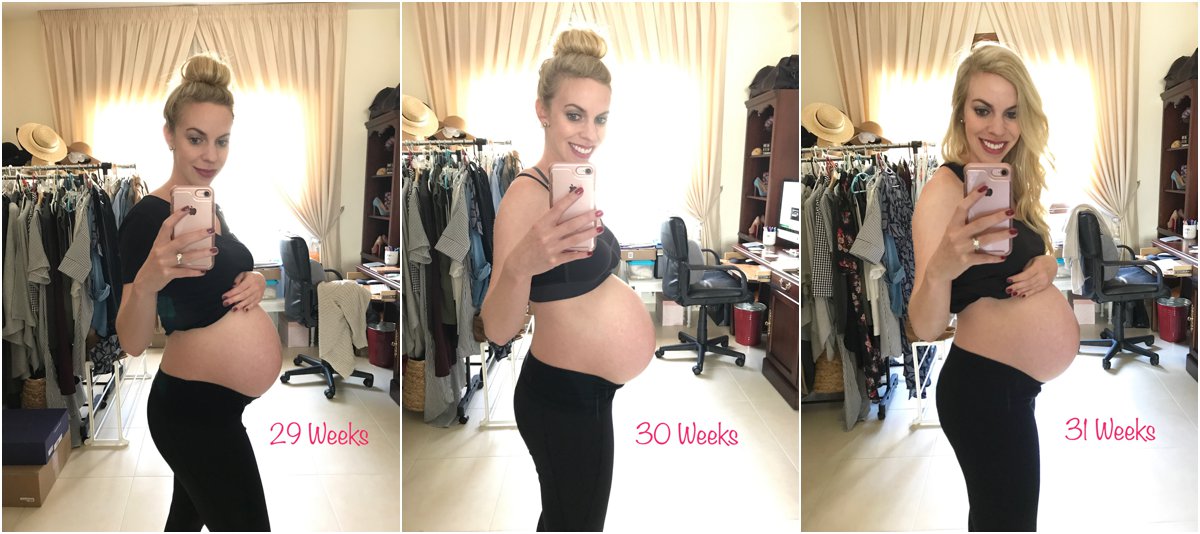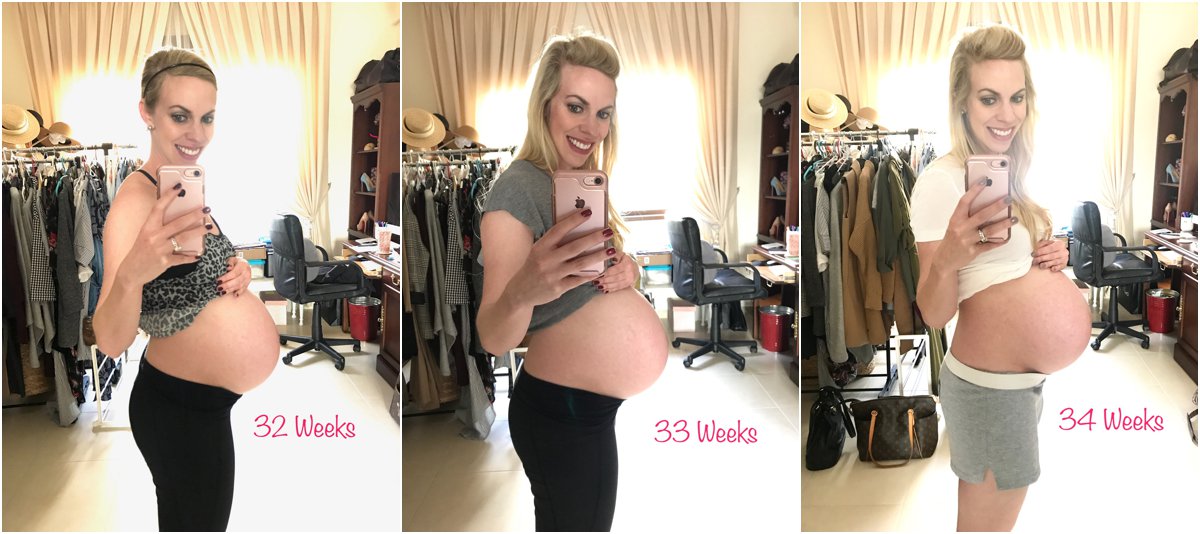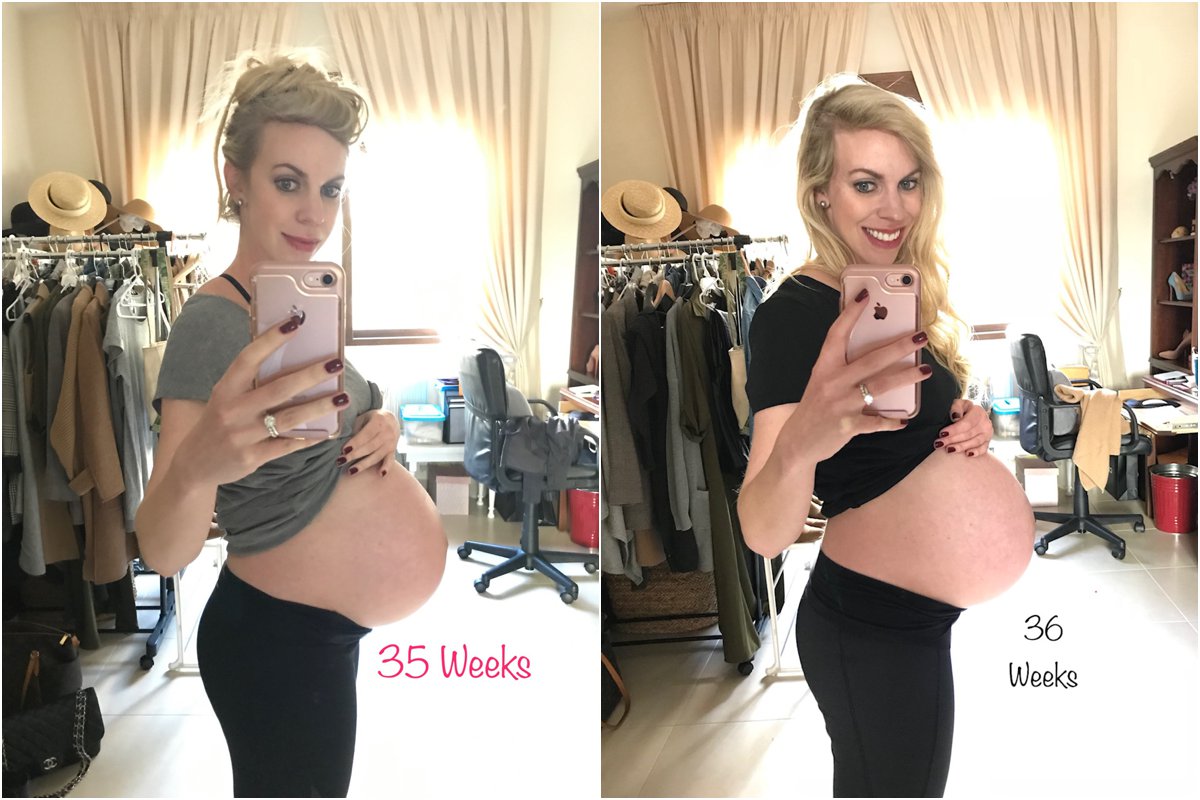 As I enter the last stretch of my pregnancy, I wanted to share a final bump update with you guys! I'm about to enter my 37th week, so baby girl could potentially arrive anytime now. I know it's an understatement, but life is about to get a whole lot more interesting!
How I'm Feeling
At this point, I'm moving much slower and feeling more uncomfortable, but fortunately it's nothing unbearable. My belly is so big now, I literally have to watch out from bumping into things—it's large and in charge for sure! My doctor says after 38 weeks, it won't get much larger, so thank goodness I'm almost there.
Baby Brandon
Baby girl is still super active, but now that's she's taking up a lot more room, her movements feel more like she's stretching out rather than kicking (if that makes sense). We had a doctor's visit earlier this week and she weighs almost six pounds now!
Cravings
Like I've said throughout my pregnancy, there's really nothing crazy in particular I've been craving, although lately I've been all about Doritos and Cheetos. I typically only crave sweets, but that's true whether I'm pregnant or not!
Health & Exercise
Believe it or not, I'm still working out 5-6 days a week, although I've had to modify more and more as time goes on because my belly is literally in the way now, and I definitely get winded and out of breath much more easily. Daily yoga and stretching has really helped relieve my back/hip pain, so I always try to do some every day, even if it's only for ten minutes. I plan on continuing to exercise up until delivery as long as I'm able since it's supposed to encourage a smoother delivery (fingers crossed!)
What's Next
Our hospital bags are packed and baby's nursery is basically finished, so I feel like we're as ready as we can be her arrival (knowing that you can never be truly prepared for this). She could make her debut anytime now, so at this point it's just a waiting game. My mom will arrive in Jordan on her due date (Nov. 30th) and is staying with us for about two and a half weeks to help out. Although she's hoping she won't miss the birth, I won't complain if baby's a bit early!
Favorite Pregnancy Products
In case you missed it, I shared the best products I've used throughout my pregnancy on a recent blog post and you can check it out here. I personally own and can vouch for everything shown in the image widget below—simply click on anything to see the product info.