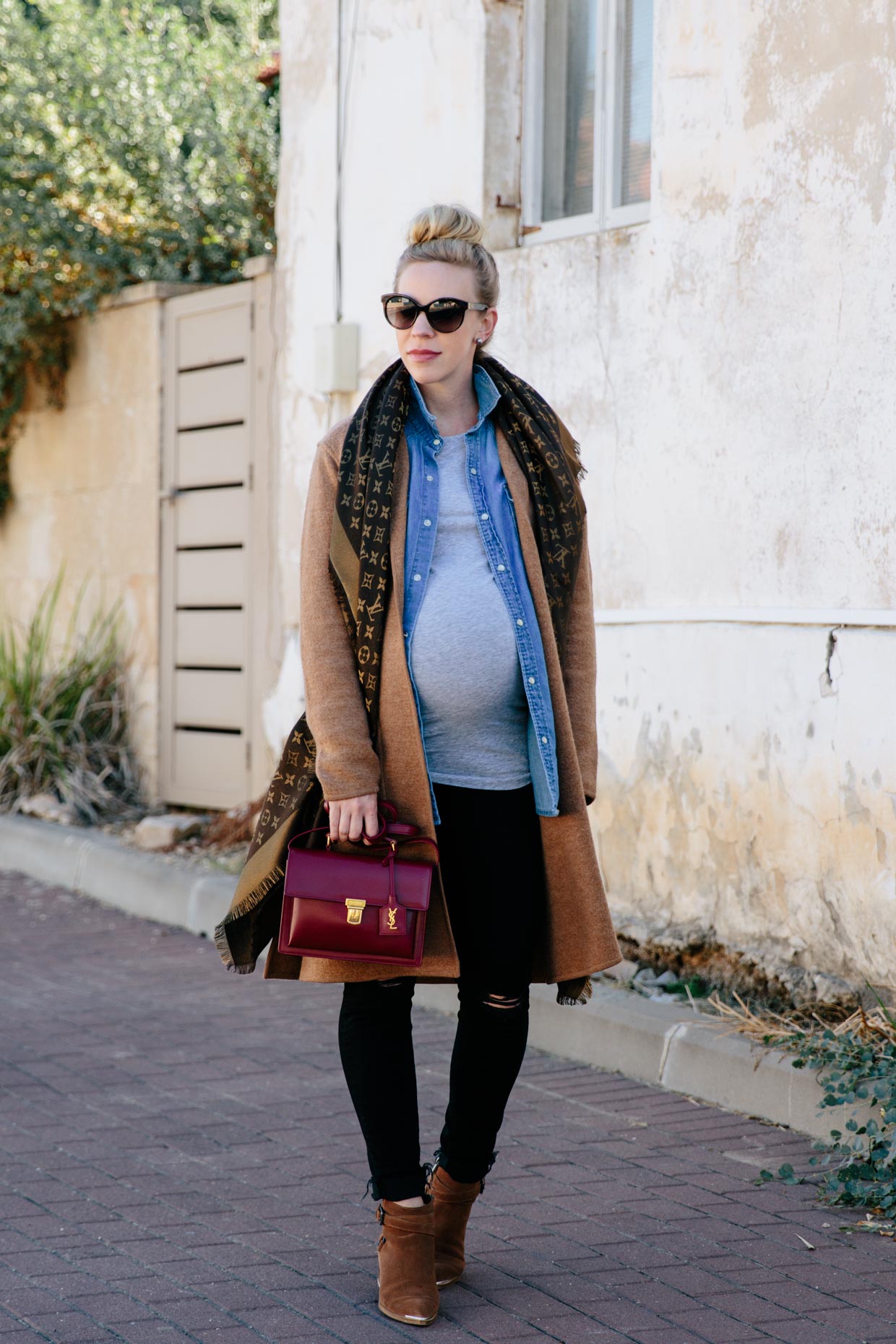 Good morning and I hope you all had a great weekend! We went to Israel for a quick getaway to celebrate my birthday and although it was short, we had a great time. The cider house I mentioned we were going to check out was fantastic and had the best hard cider I've ever tasted.It's made from 100% apples and no added sugar, which is hard to say for most ciders out there. The place is actually run by an American family who immigrated to Israel years ago, so we enjoyed chatting with them for awhile (check out their website here if you're interested). We ended up bringing a case of the spiced blend back with us, which has honey and cinnamon and will be perfect for the holidays.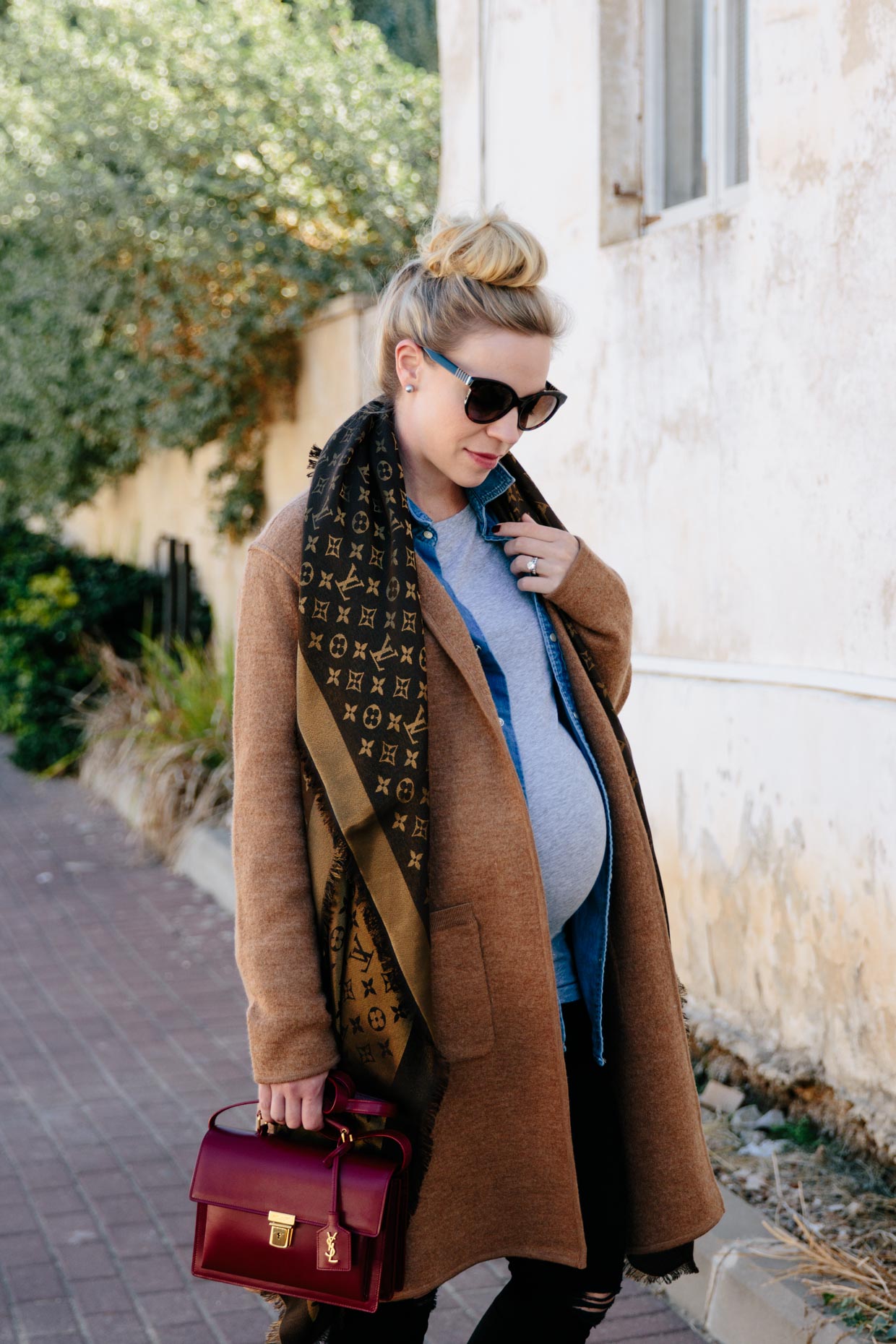 My favorite aspect about dressing for fall and winter is the chance to play around with layering. For this look, I started with a basic tee, added a denim shirt, and topped it off with a sweater coat and scarf. As the day got warmer, I simply shed some of the outer layers (this photo from my Instagram shows what I ended up wearing by the end of the day). Unfortunately this sweater coat appears to be sold out everywhere in the camel color, but the black version is still available in some sizes. Since it doesn't get terribly cold in Jordan, I have a feeling I'll be living in this until spring.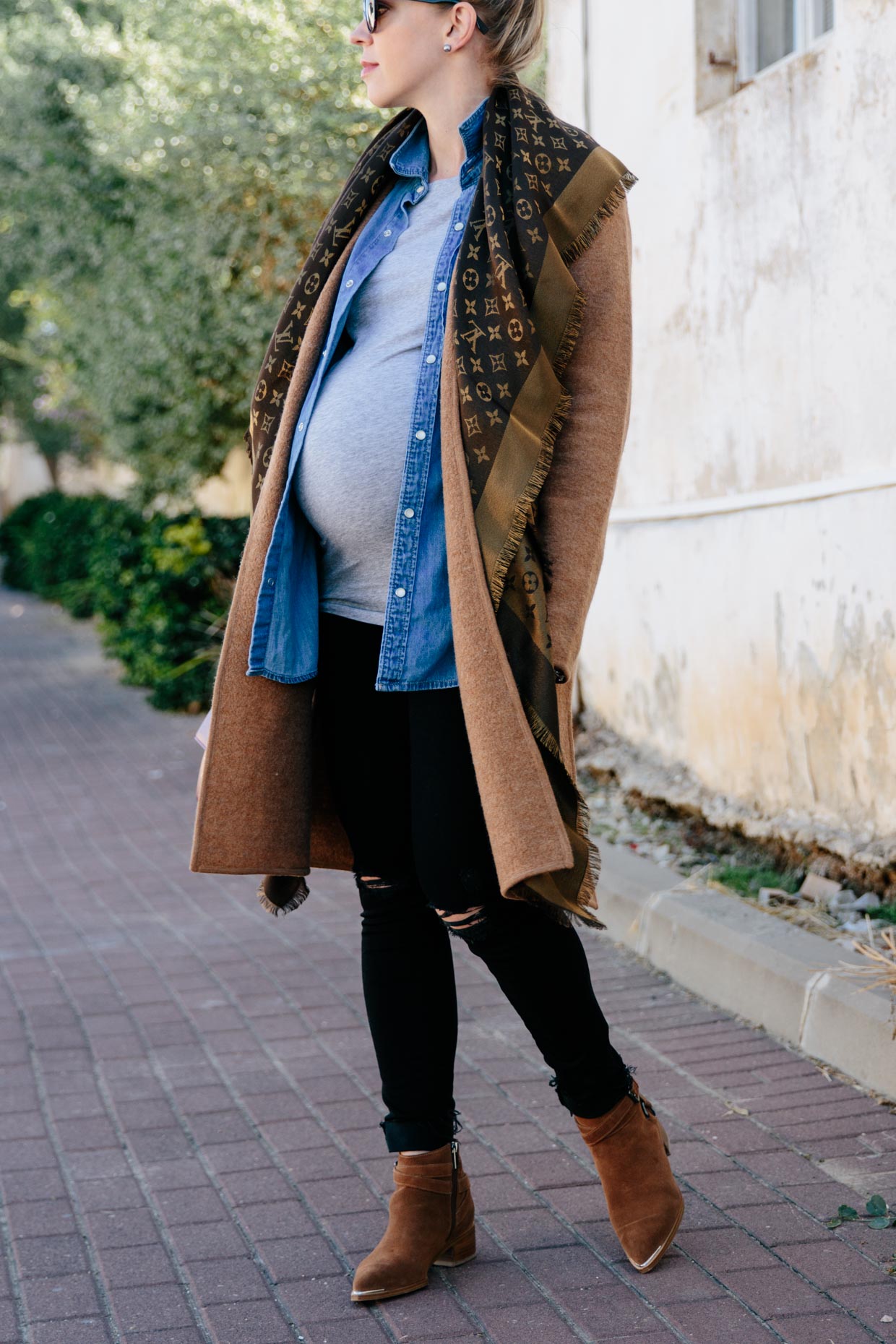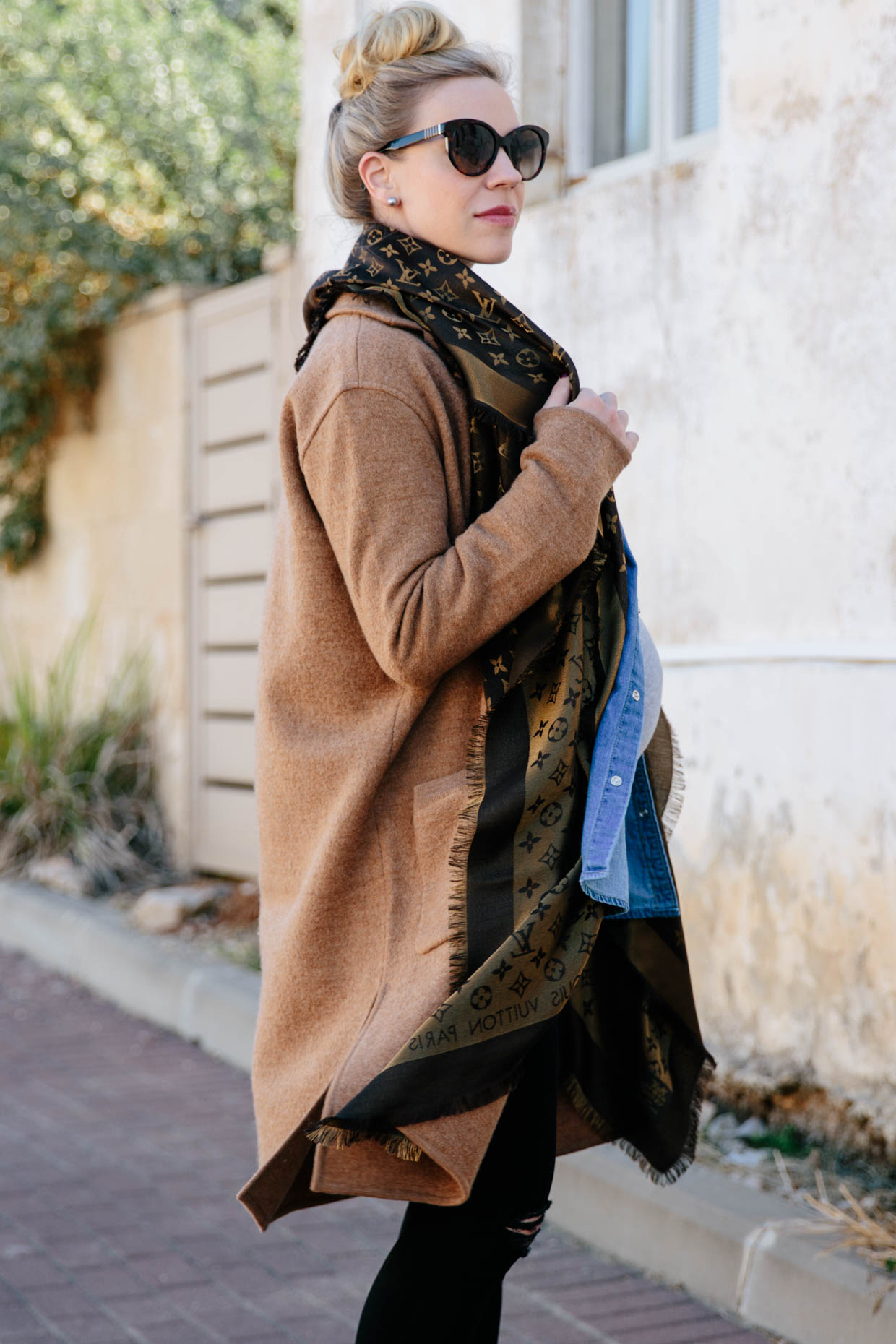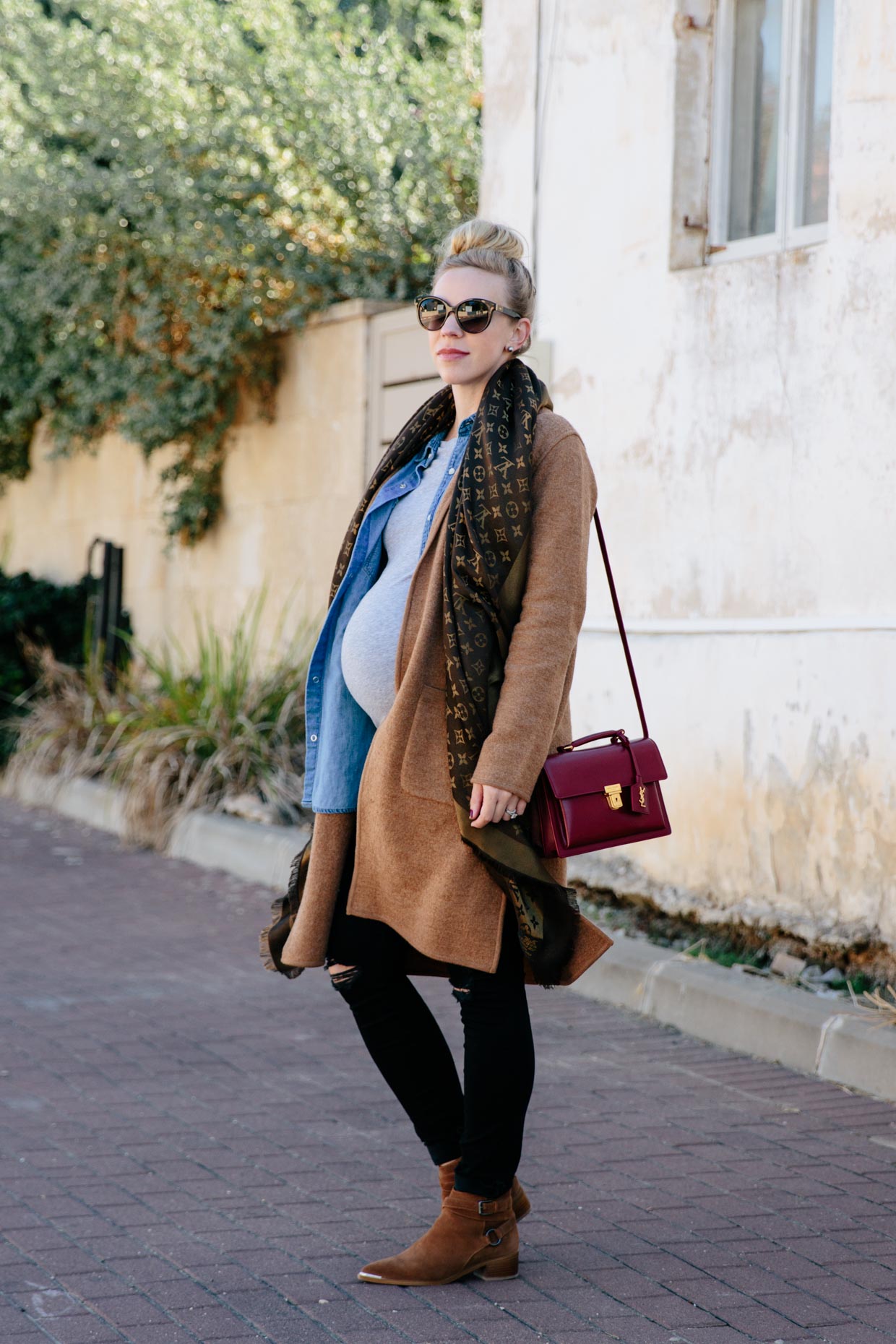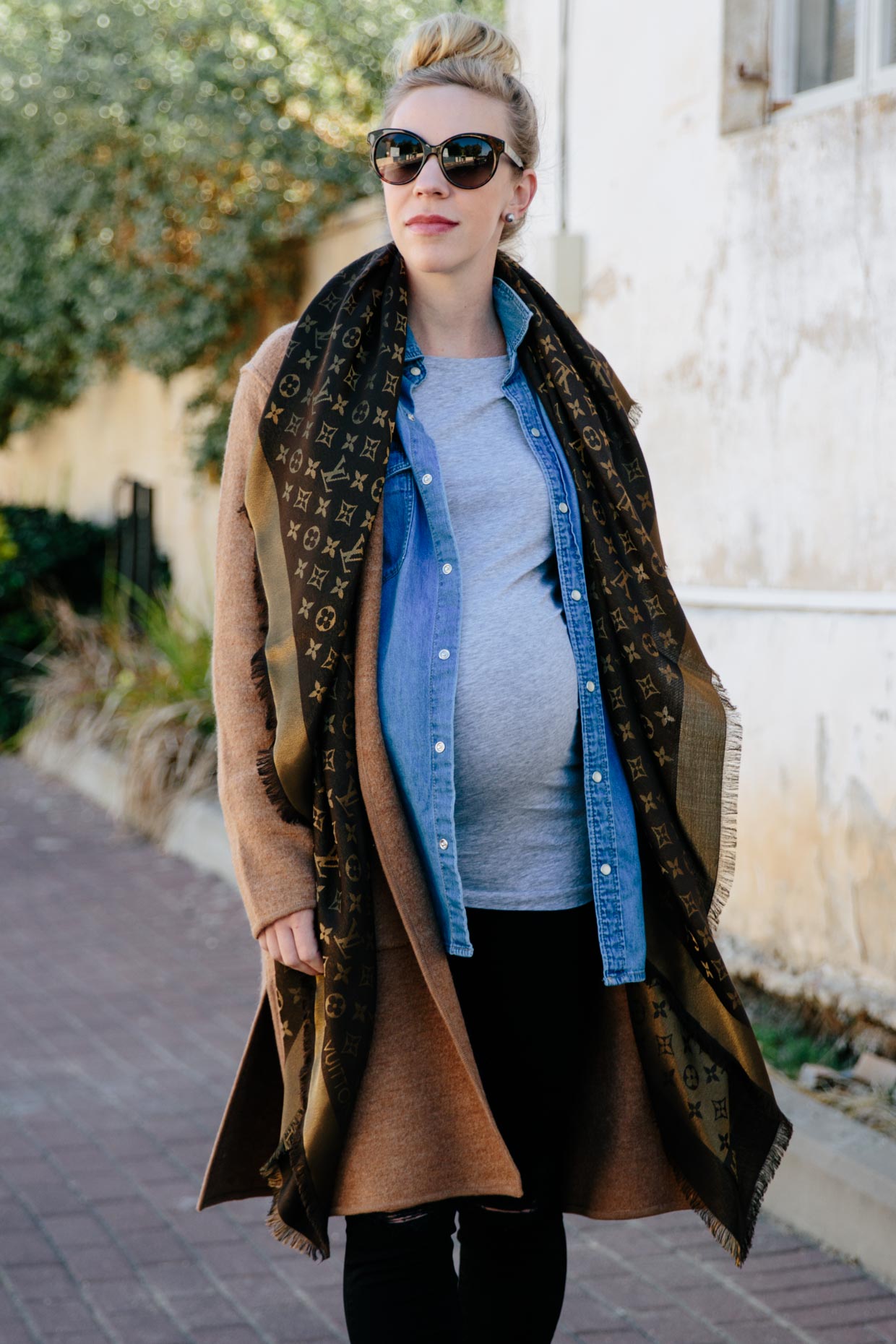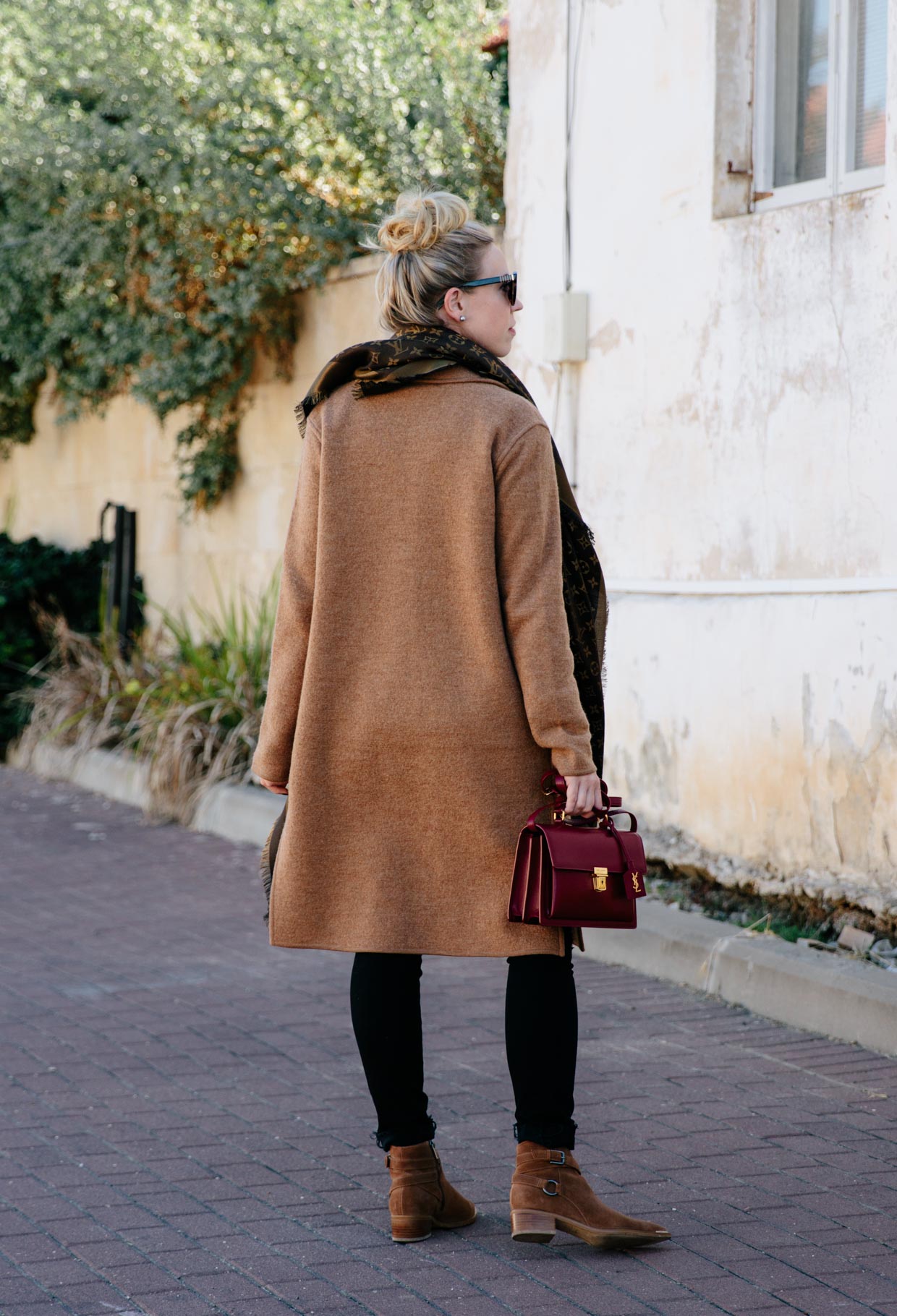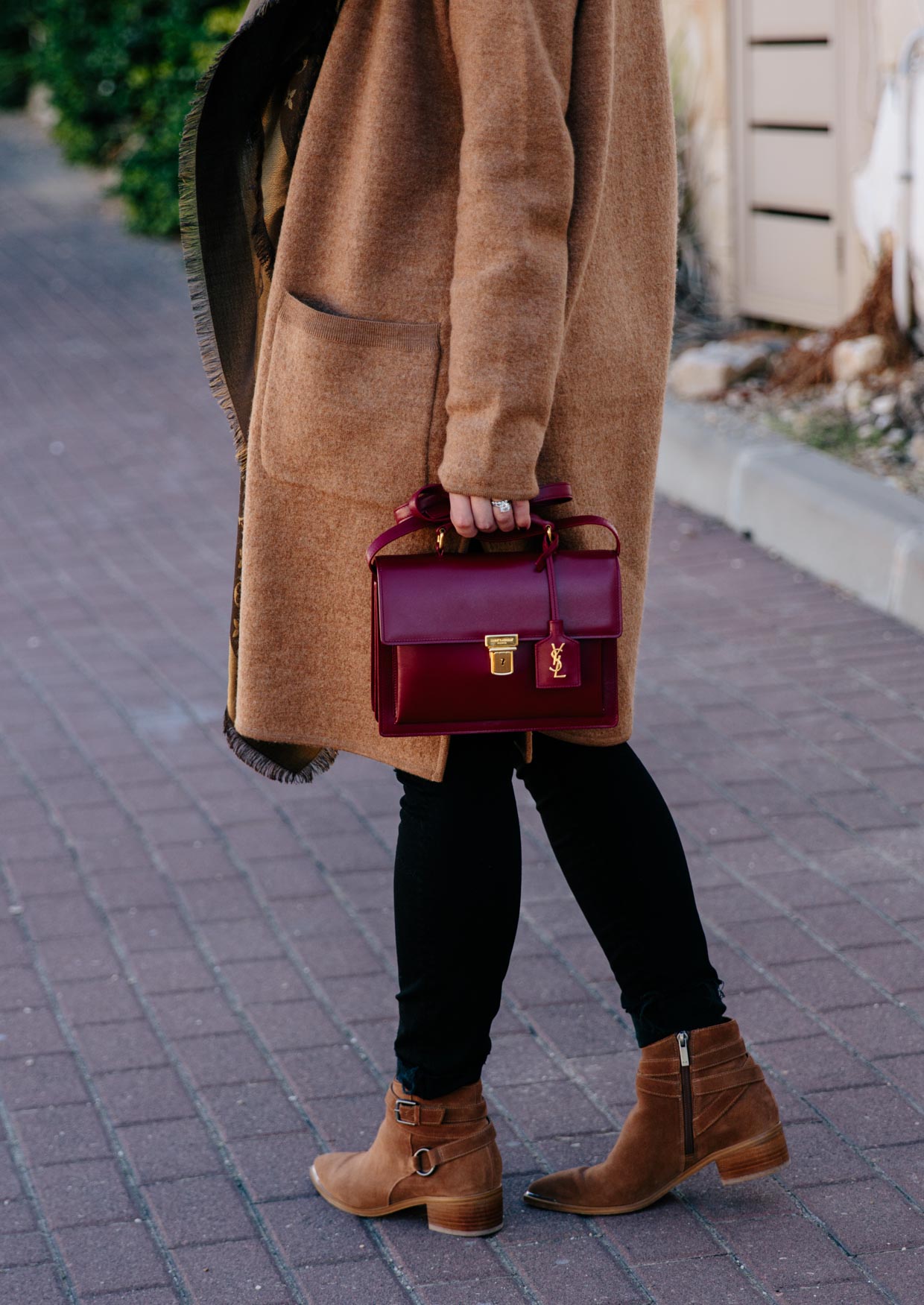 Before I go, just a PSA on these boots—they're now 30% off and come in four colors. I actually just ordered the black leather pair because I love mine so much. I already wear them all the time and once I'm a mom, I'm sure they'll get even more use since they're easy to run around in. Thanks so much for visiting today!
Shop the Post
Linking with More Pieces of Me, Sincerely Jenna Marie & Pink Sole