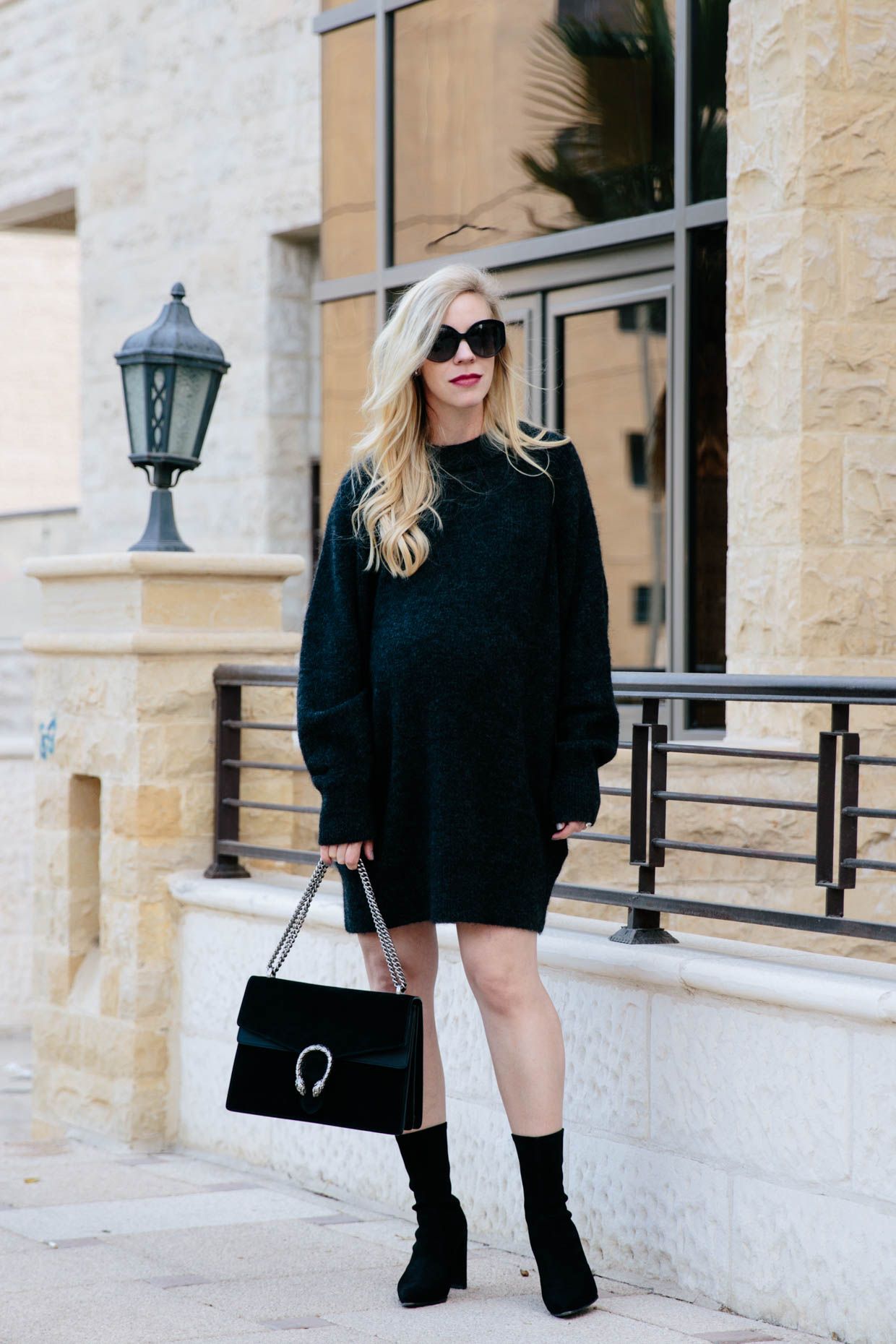 Sweater weather has FINALLY arrived in Amman and my fall-loving heart couldn't be more thrilled. It was actually overcast with rain clouds when we took these photos, which normally I wouldn't be happy about, but the prospect is literally exciting since it's only rained once in the last six months. Besides, a rainy day is the perfect excuse to stay home and curl up with a hot drink, blanket and a book!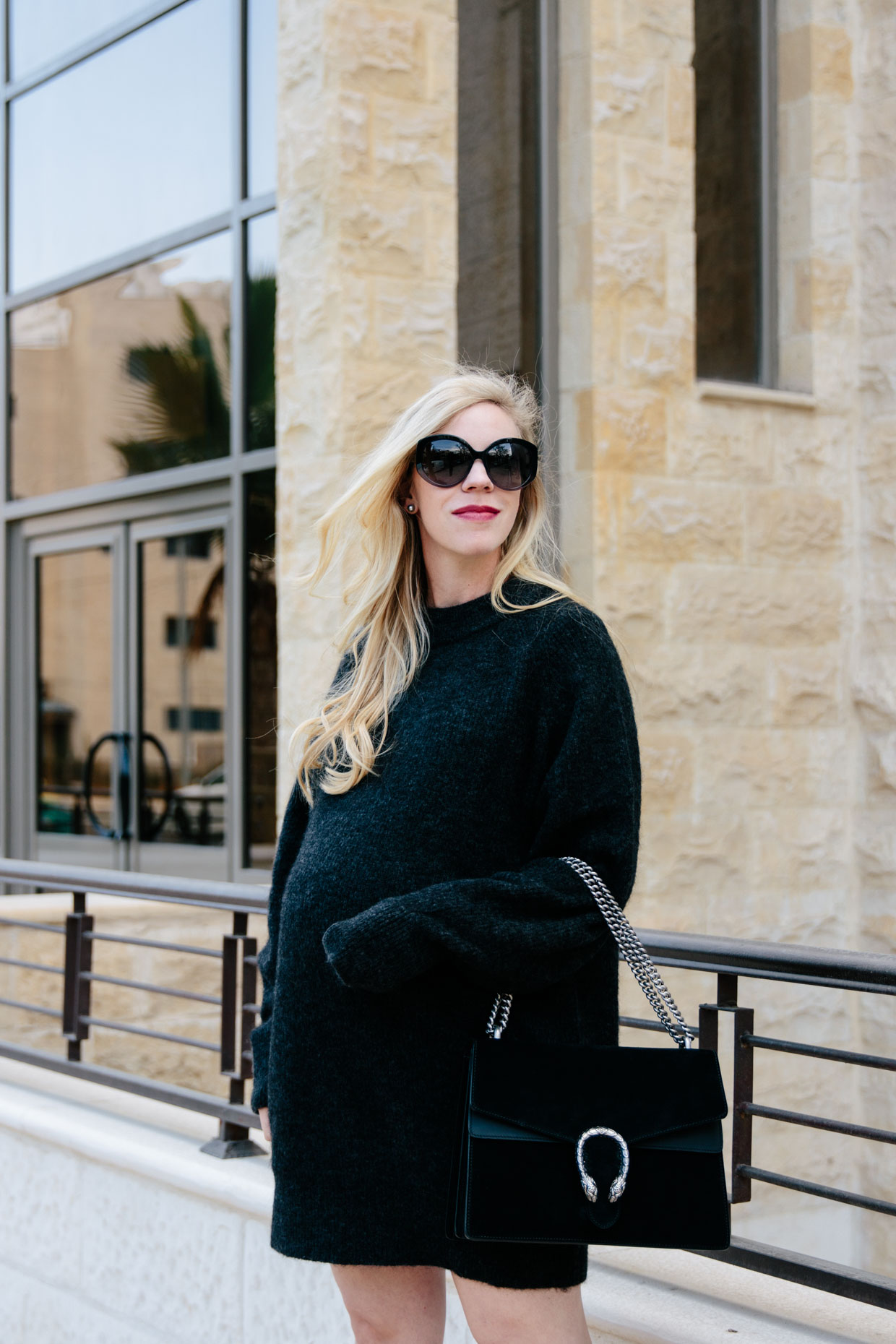 I've been waiting patiently for weeks to wear this cozy sweater dress. It's actually not advertised as a dress, but it's oversized enough that it's ideal to wear as one, especially if you're petite or preggo—or in my case, both! I opted for bare legs and sock boots since it isn't too cold yet but a pair of over the knee boots would be a great way to add some warmth or you could wear tights, too. It also comes in a gorgeous cream color that would look amazing with cognac boots.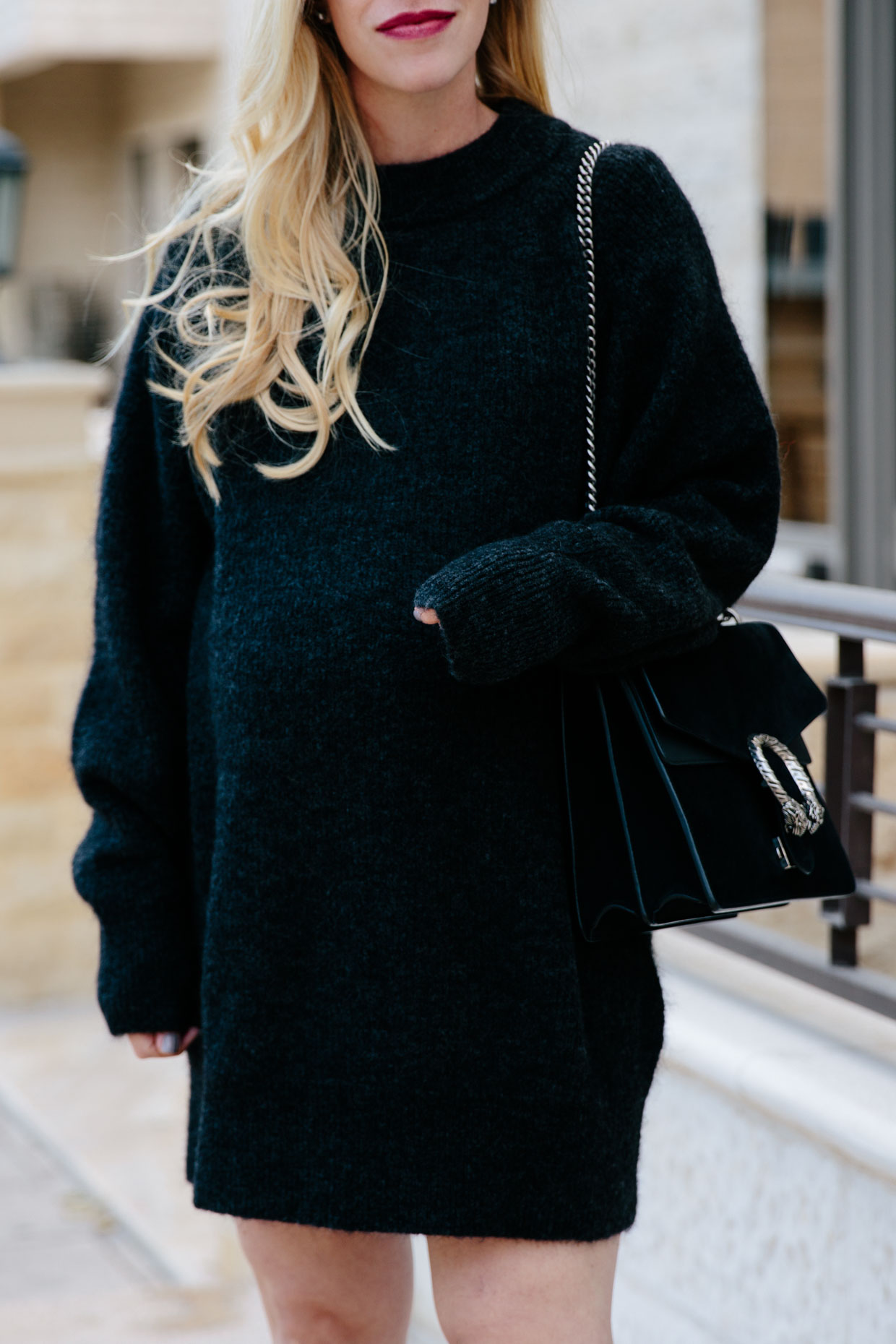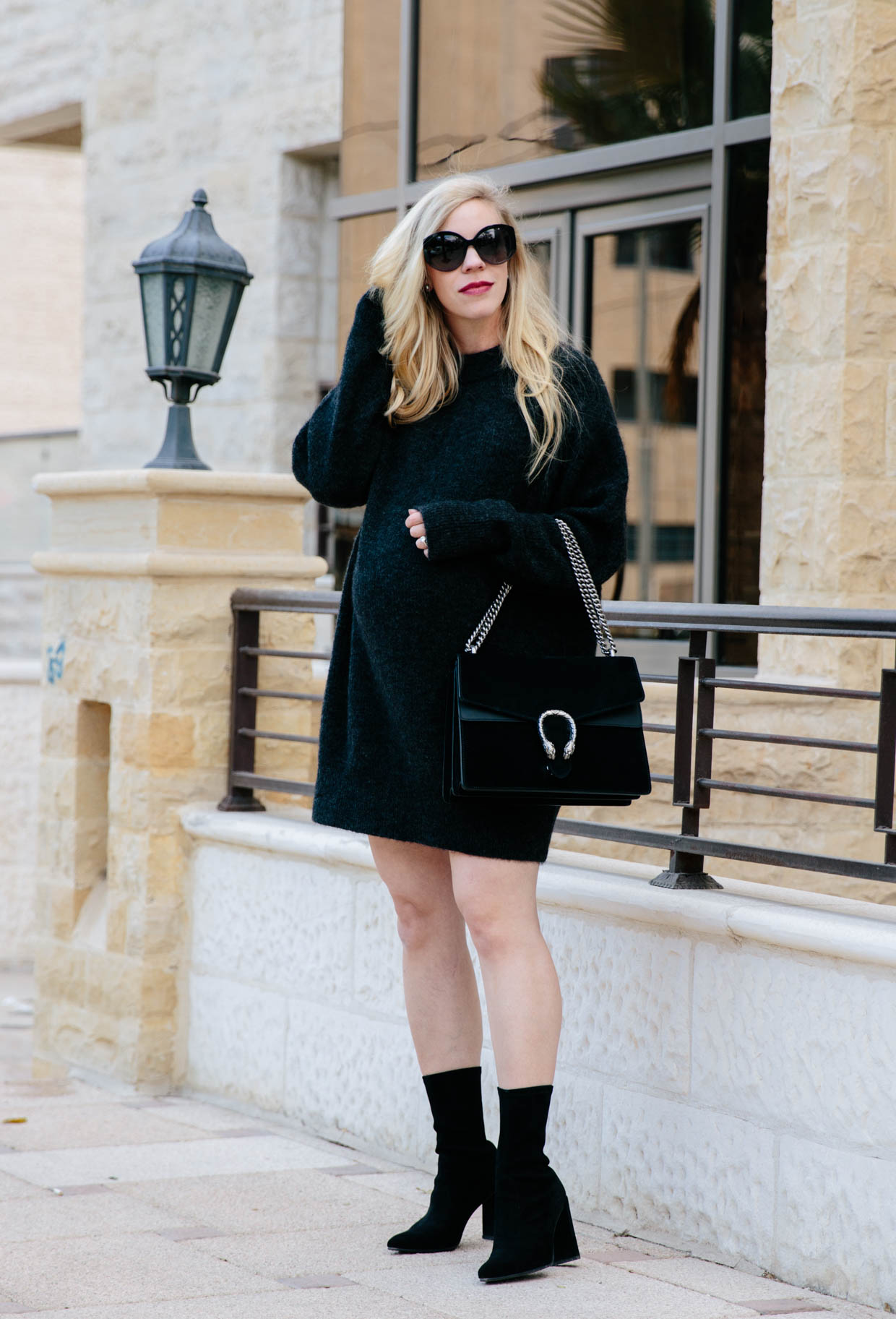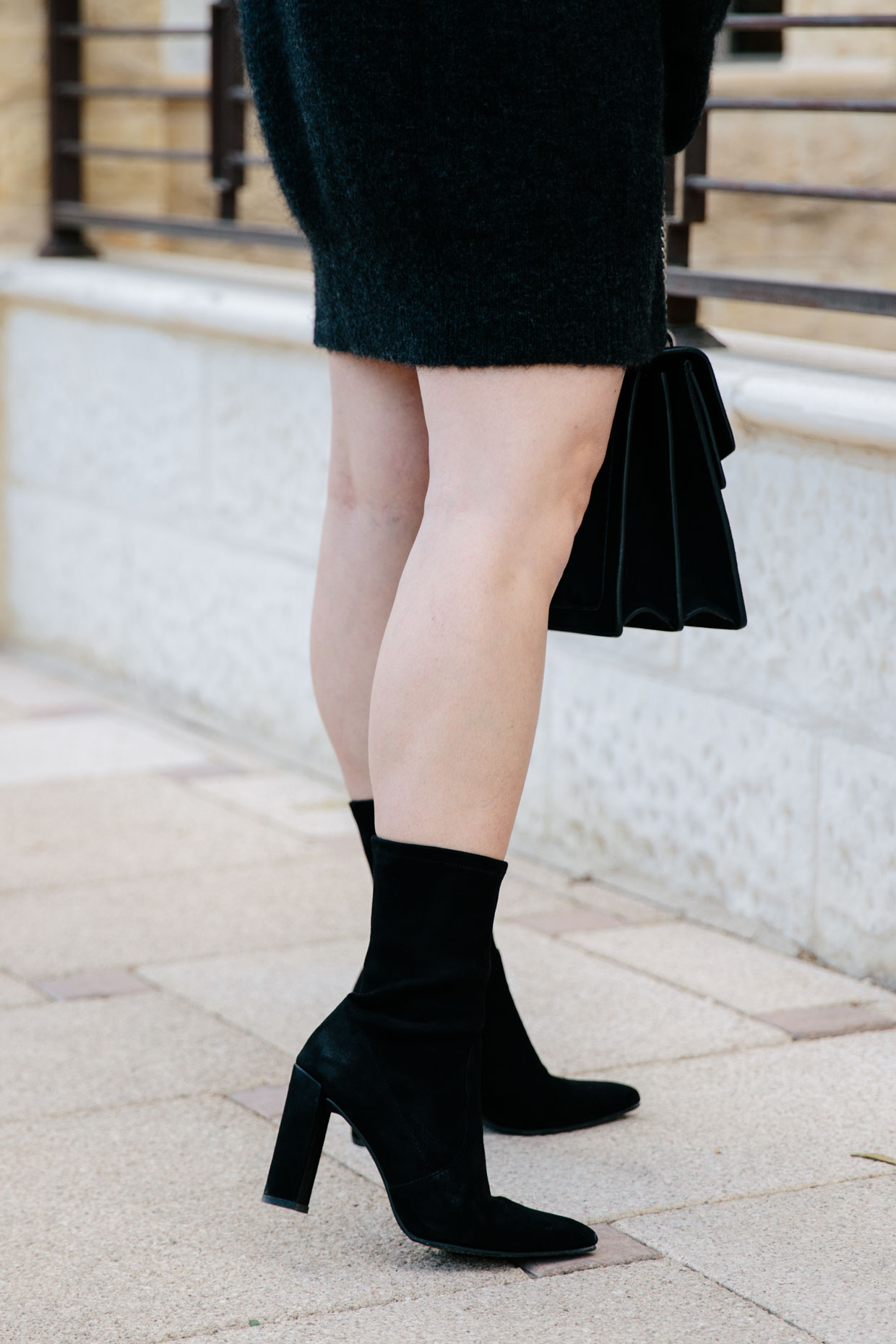 If you haven't already noticed, I'm completely obsessed with these sock boots. While they're certainly an investment, it's definitely been worth it as much as I've already worn them. If you're shopping on a budget, this pair and this pair are very similar options, each under $150.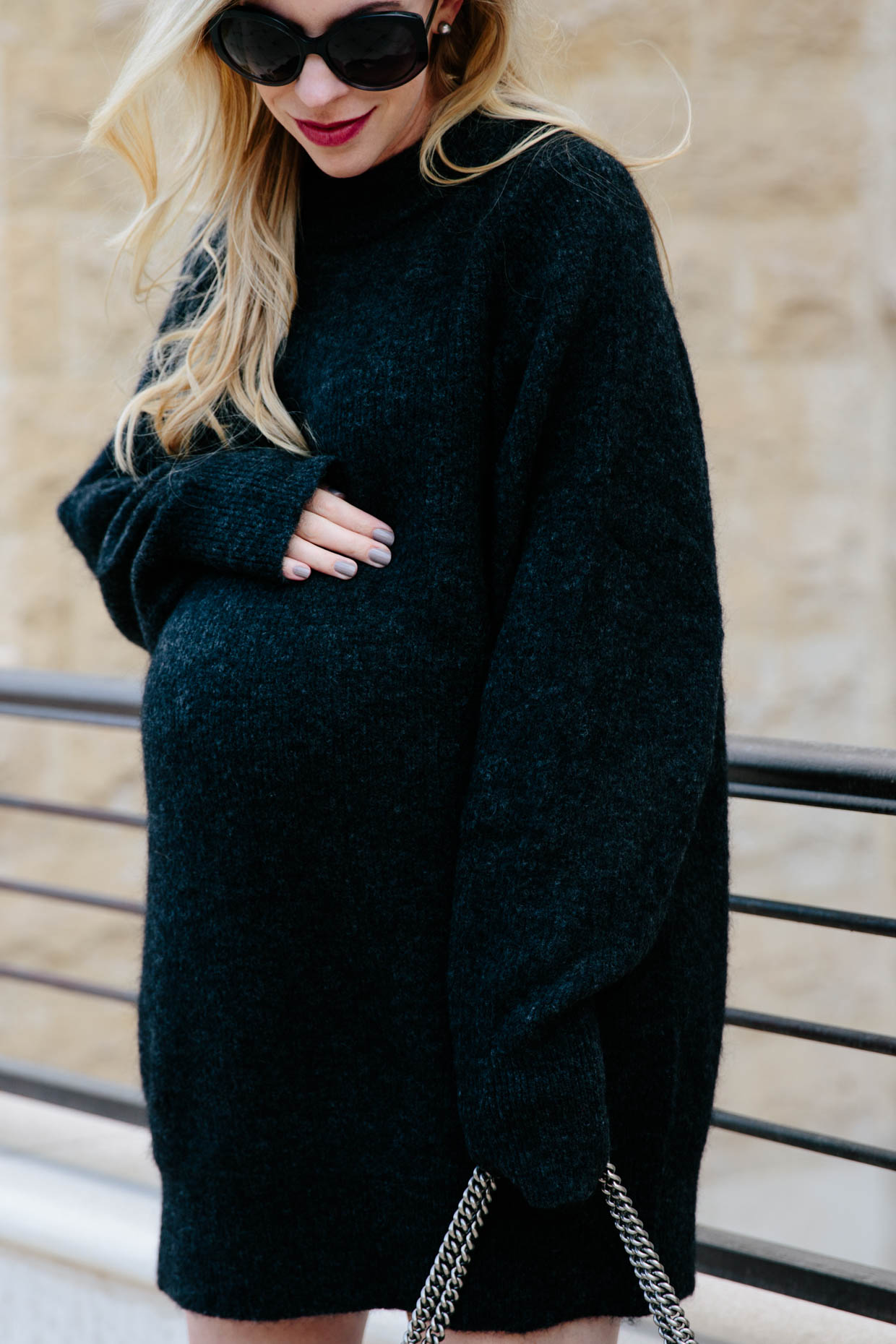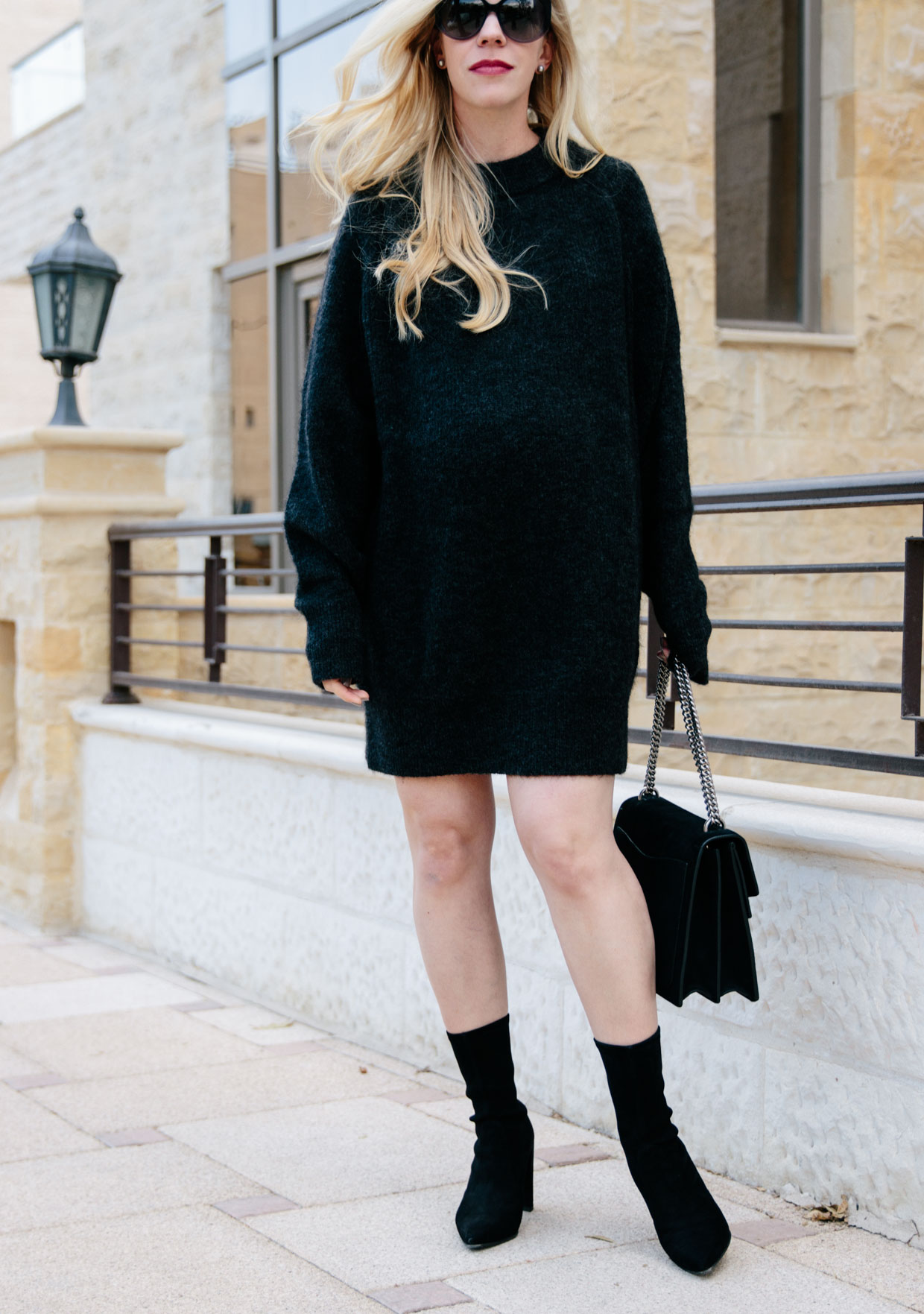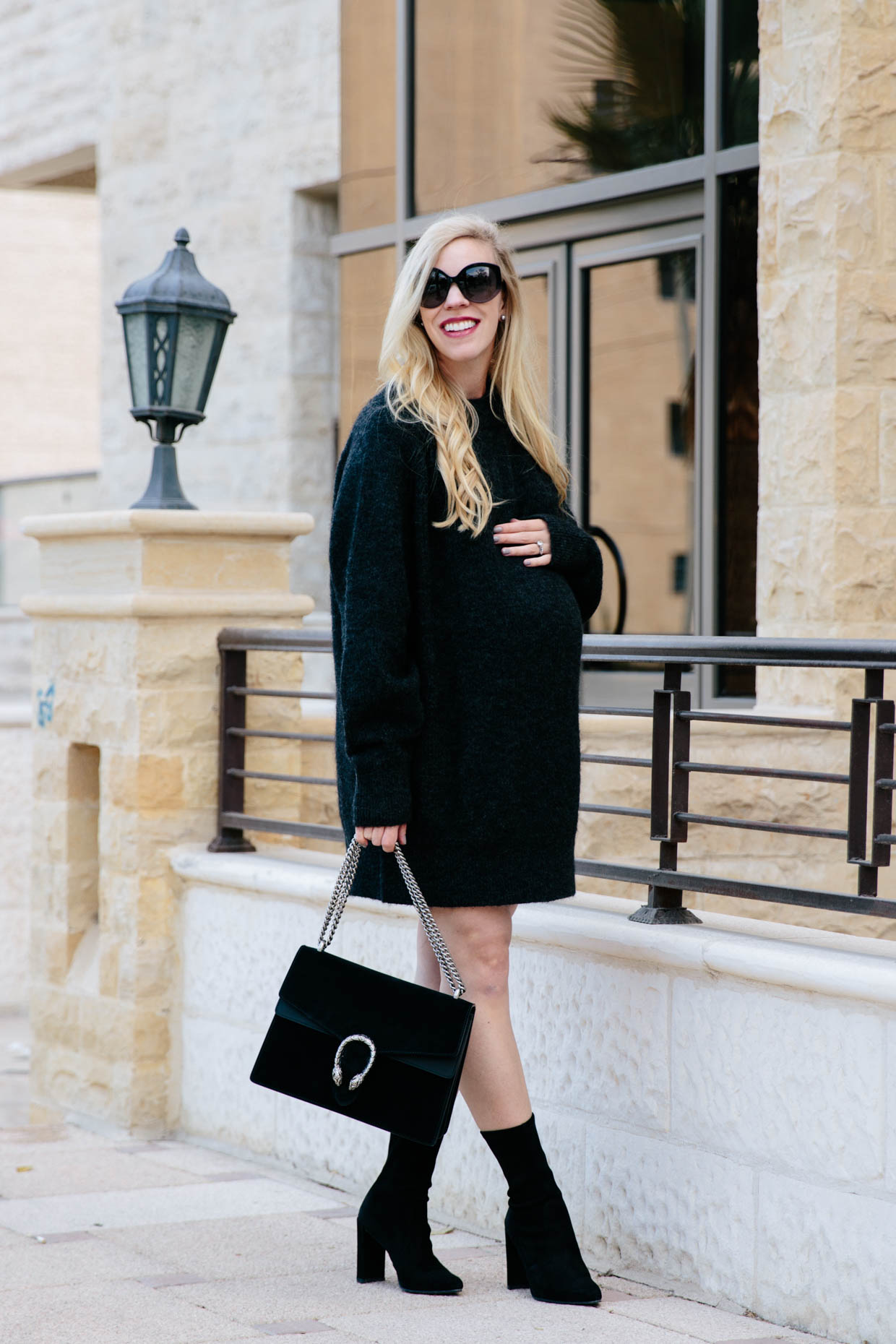 Wishing all of you a wonderful start to the new week and as always, thanks so much for reading!
Shop the Post
Linking with More Pieces of Me, Sincerely Jenna Marie & Pink Sole