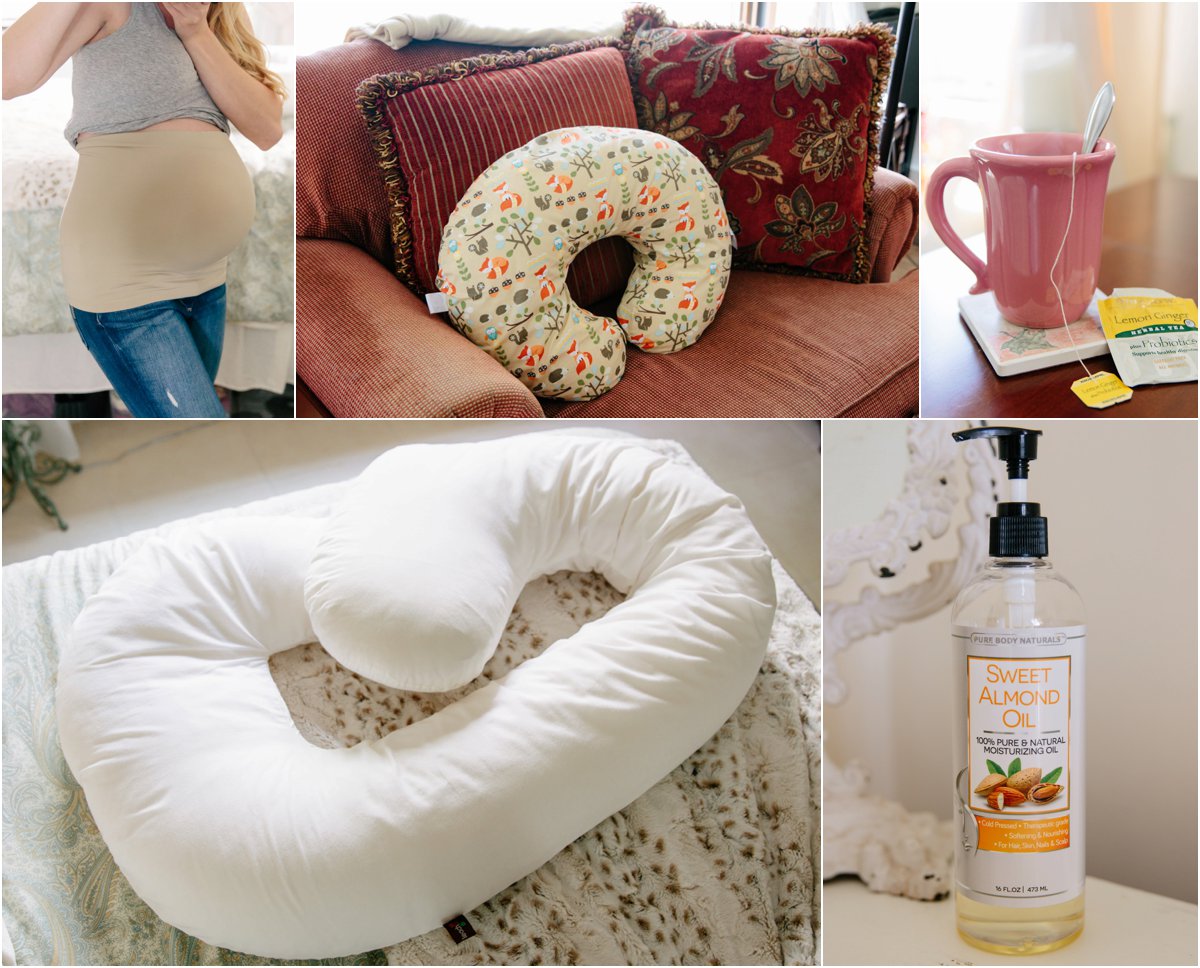 Pregnancy is a beautiful thing: you're growing a human, for goodness sake! On the other hand, it's certainly not always glamorous thanks to nausea, back pain, and a growing belly that can make getting dressed quite a challenge (just to name a few!) Over the course of my own pregnancy, I've found a few products that have worked well for me, so I thought I'd dedicate a post to them. As a first-time mom, it can be really hard to figure out what you need, so I hope this post can help some of you fellow mommas-to-be out there. And if you have any favorite pregnancy products of your own, be sure to share with everyone in the comments!
For Wearing Your Pre-Pregnancy Jeans

The very first maternity item I bought when I found out I was pregnant are support bands so I could continue wearing my non-maternity jeans as my belly grew. I purchased these two Bellabands in black and nude so I could wear them with any color top. At 35 weeks, I'm still wearing them with my pre-pregnancy jeans—they're a lifesaver!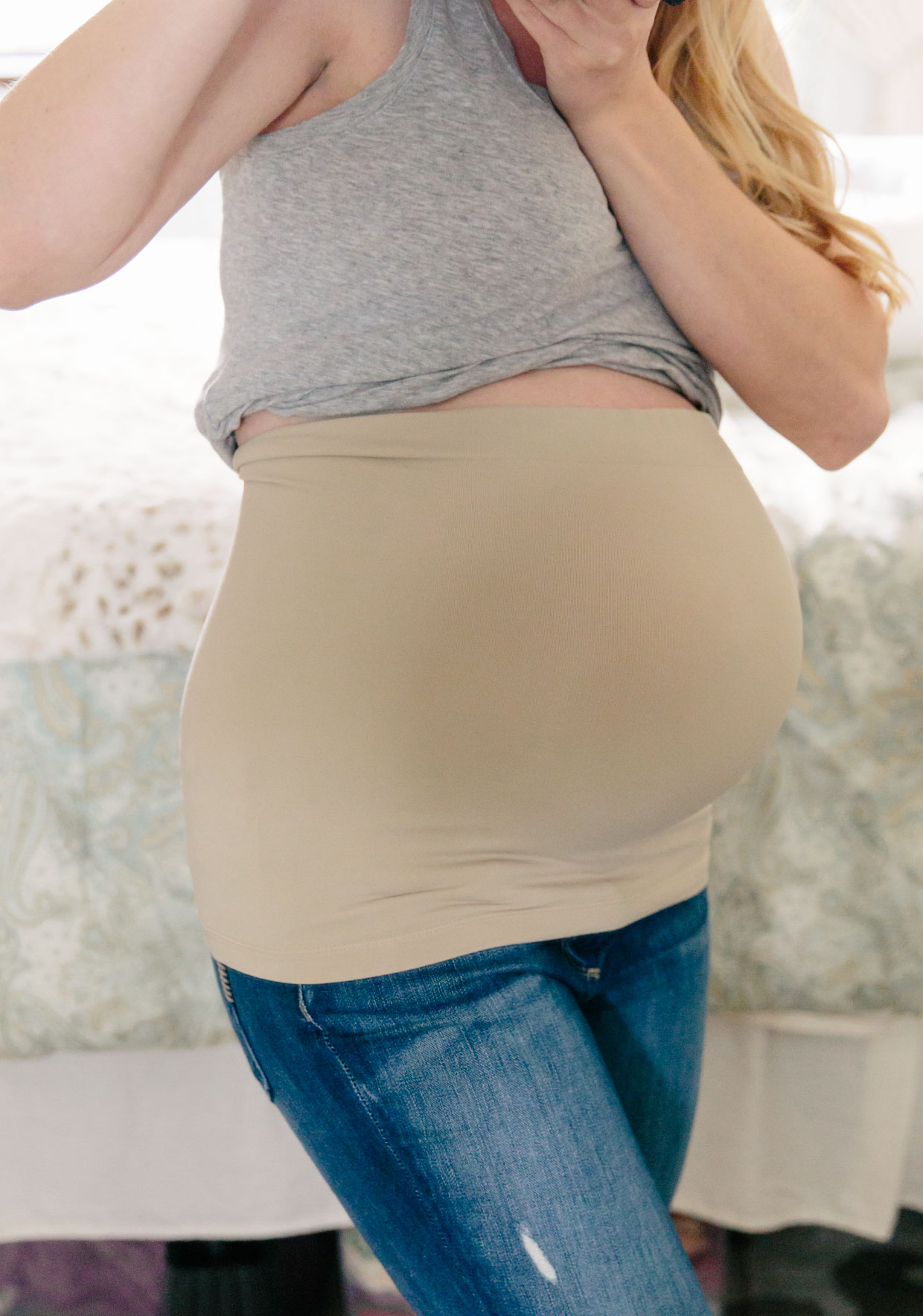 In case you've never seen how one of these bands works, I took a photo. The bottom part has a silicone strip that stays put over your jeans once they're unzipped (and this one really does stay!) Before your belly gets really big, you can wear the band folded over, then once you start needing more support, you can unfold it all the way.
For Preventing Stretch Marks
I started using almond oil and cocoa butter early on in my pregnancy because I really didn't want to get stretch marks (but who does?!) I'm not sure which one is more effective, so I figured it wouldn't hurt to try both. I use each one at least twice a day, in the morning and evening. Every night, I'll put on the almond oil after my shower, then the cocoa butter right before I get in bed. The key to prevention of stretch marks is keeping the area moisturized and both of these do a fantastic job. So far, so good—no stretch marks yet!
For Back Support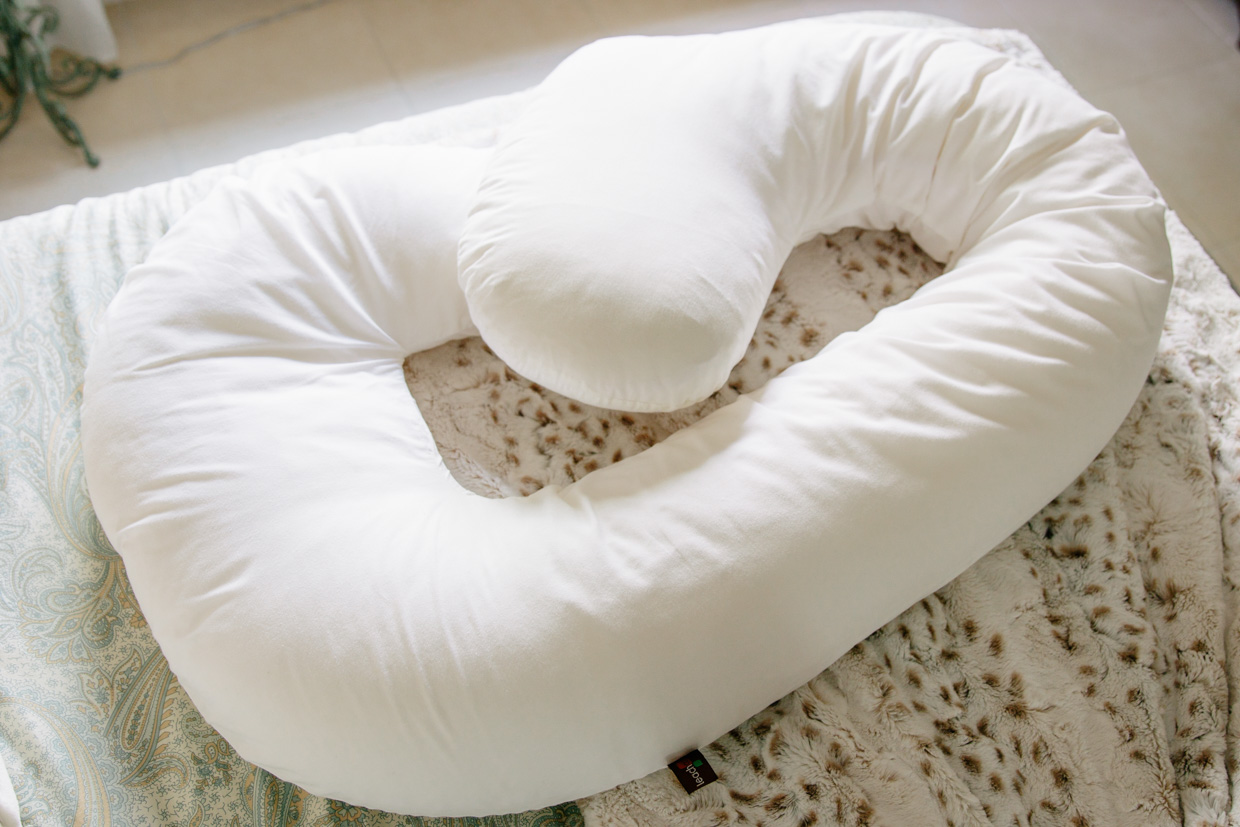 This massive body pillow was another one of the first items I bought after getting pregnant. Once you get past the first trimester, you really aren't supposed to sleep on your back (which is my favorite position), so this helped me transition to sleeping on my side. All I have to say is this thing is the bomb: SO comfy, especially once your belly gets large and heavy. I seriously don't think I could sleep without it now. Side note: you should have seen me trying to get a photo of this while standing on our bed—it's gigantic!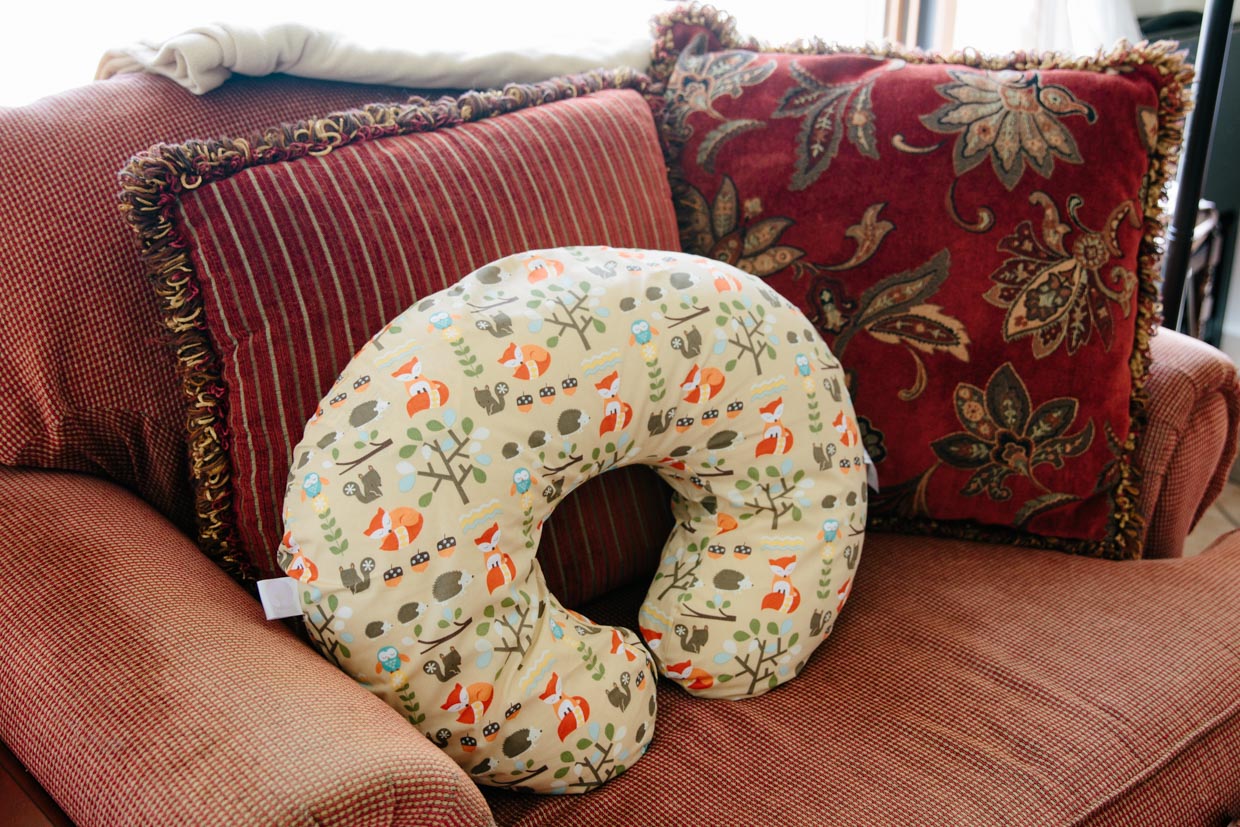 Anyone who knows what a Boppy pillow is may be wondering why it's on this list. Although it's technically supposed to be for breastfeeding—and that's what I bought it for—I also discovered that it provides great back support while I'm lounging on the couch or chair. So until baby girl arrives, Momma will be using this for herself!
For Nausea/Healthy Digestion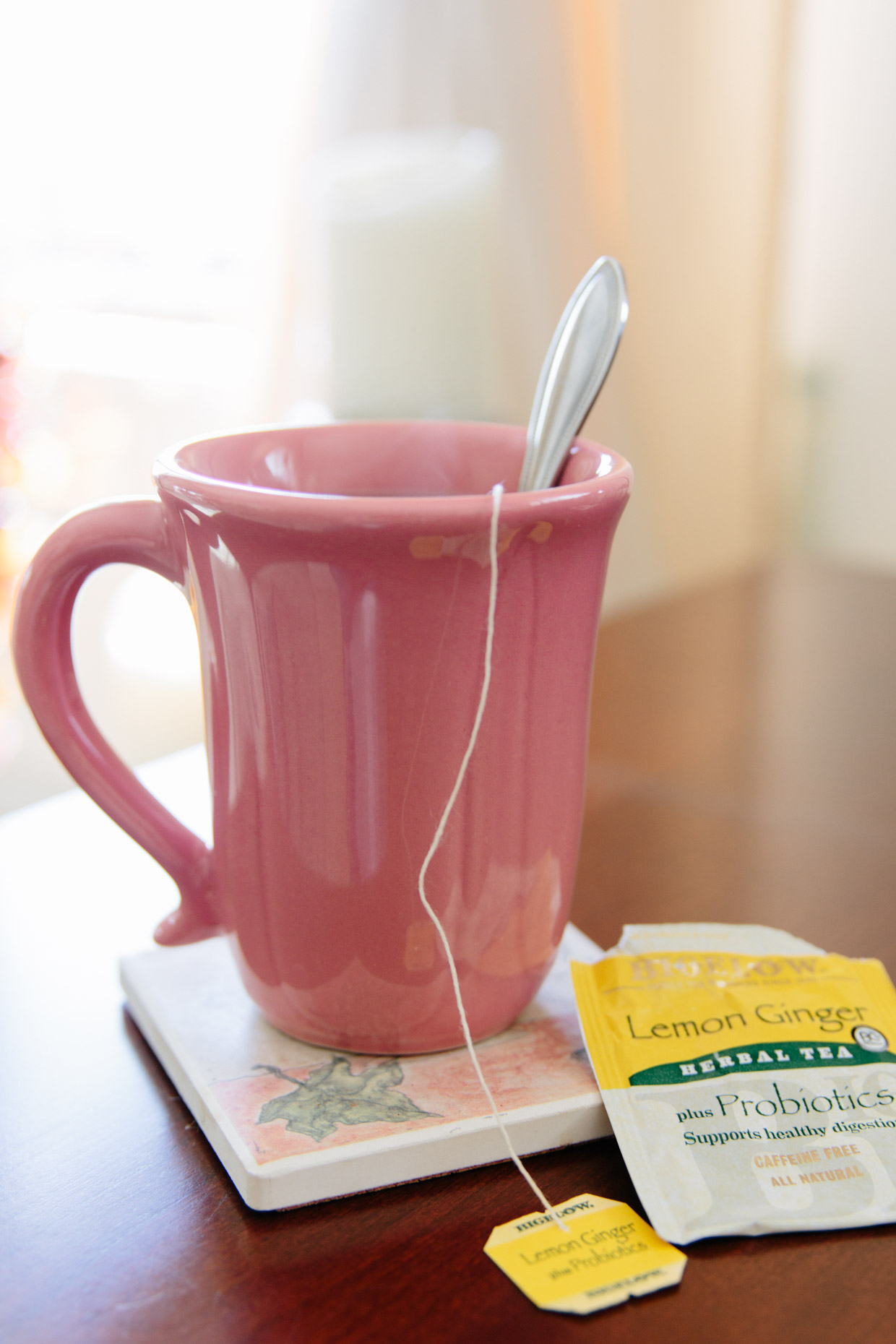 Lemon-ginger tea is reported to help calm a queasy stomach and support healthy digestion. Although I was lucky enough not to experience any morning sickness during pregnancy, I still loved drinking this tea on those days I felt a little run down. Most herbal teas don't have much taste to me, but this one is really flavorful (especially with a spoonful of honey!)
Shop the Post