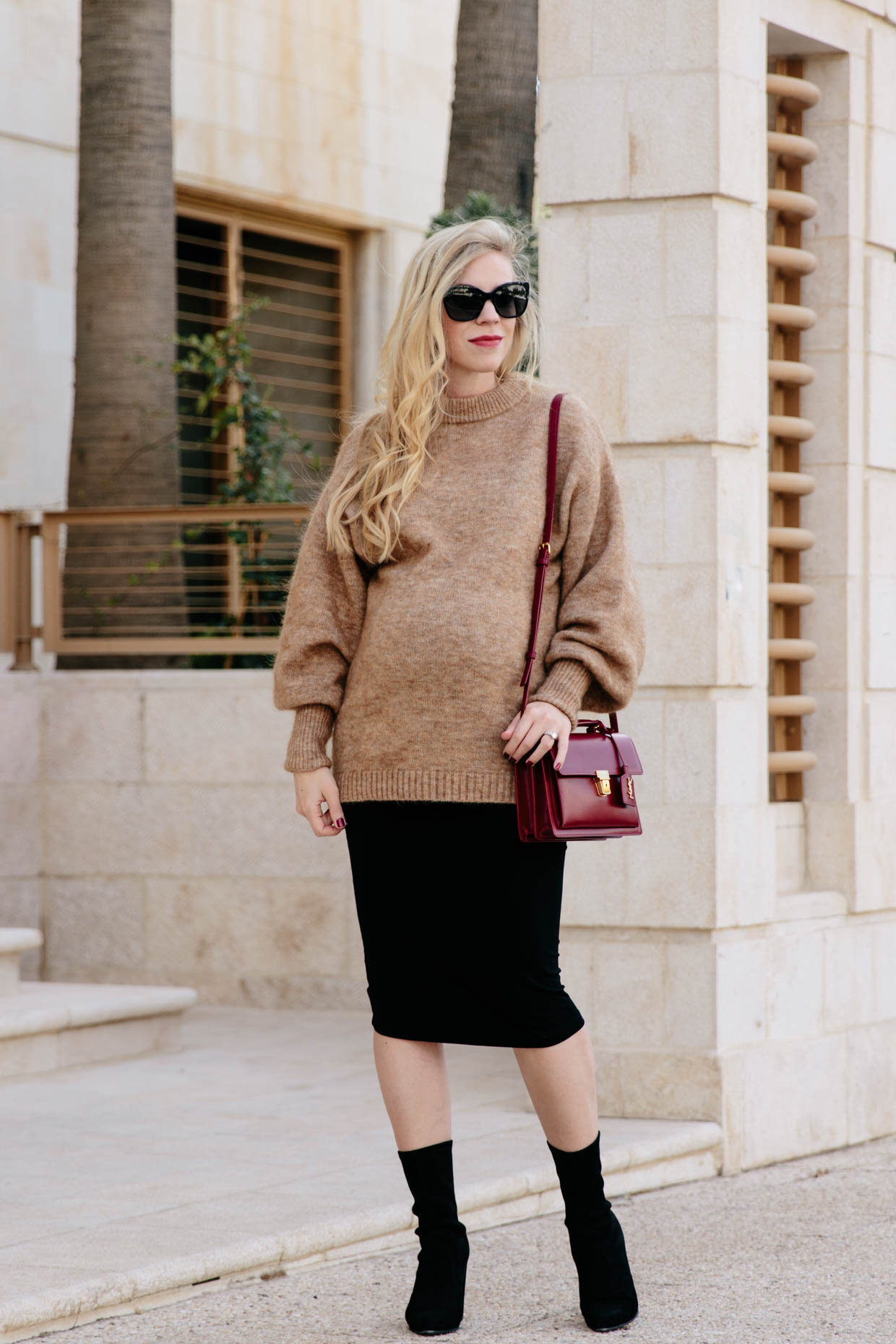 Fall, where are you? Just when I thought it was safe to bring out my sweaters, it decided to get warm again in Amman…sigh. While it's cool in the evening/morning, we're going to have high temps in the 80s for the next week or so. I really hope by the time November gets here, we'll have some cool weather that sticks around. This fall-loving girl has waited long enough! Who else lives in a mild climate and can relate?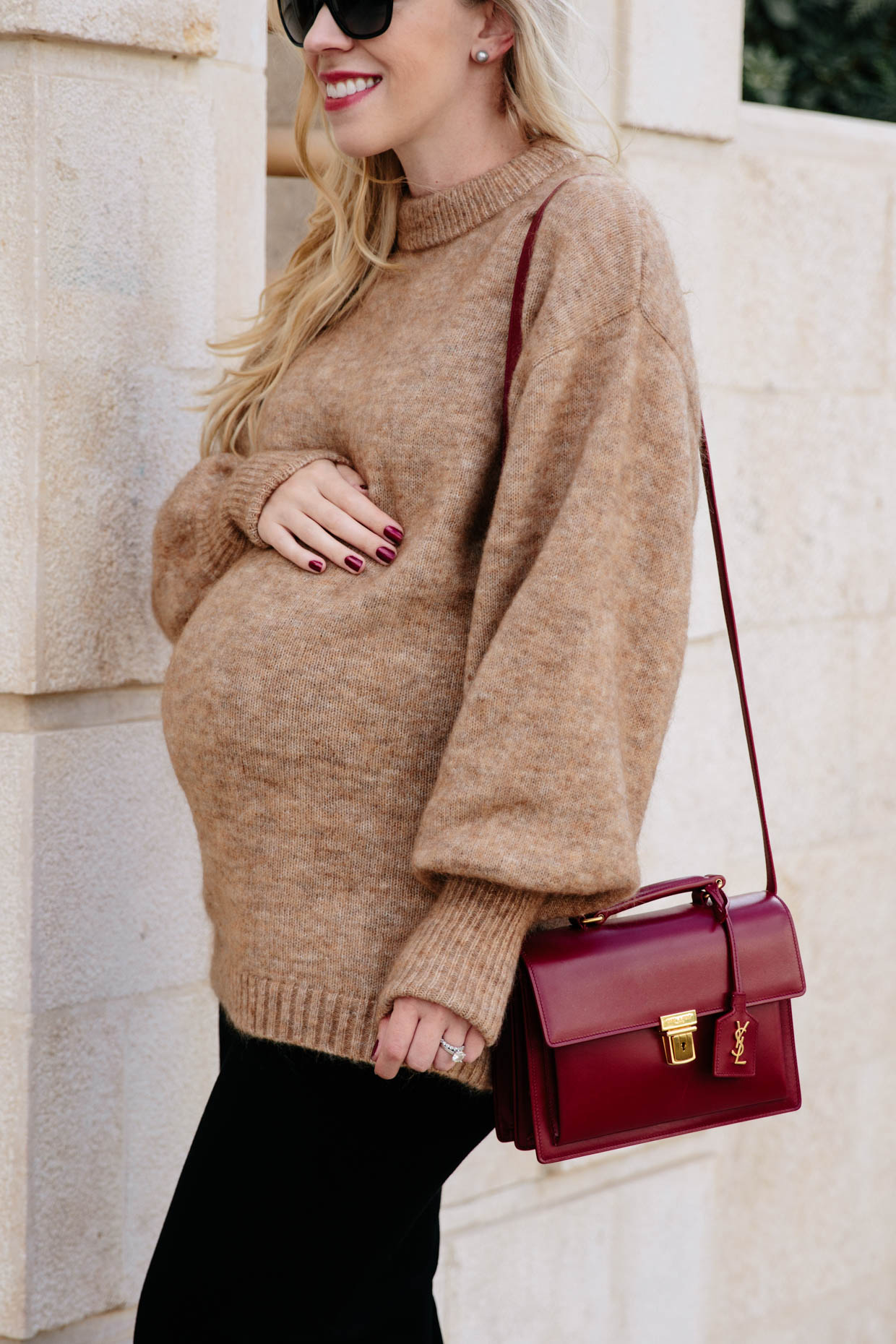 I can't seem to get enough of the color camel lately, especially if it's in the form of a slouchy sweater like this one from H&M. They've seriously been killing it in the sweater department this season and I keep grabbing a few whenever there's a sale promotion like 20 or 30% off your purchase. Most will have to wait until post-baby before I can wear them, but this style is roomy enough to accommodate the bump even at my normal size, which should give you an idea of the generous fit!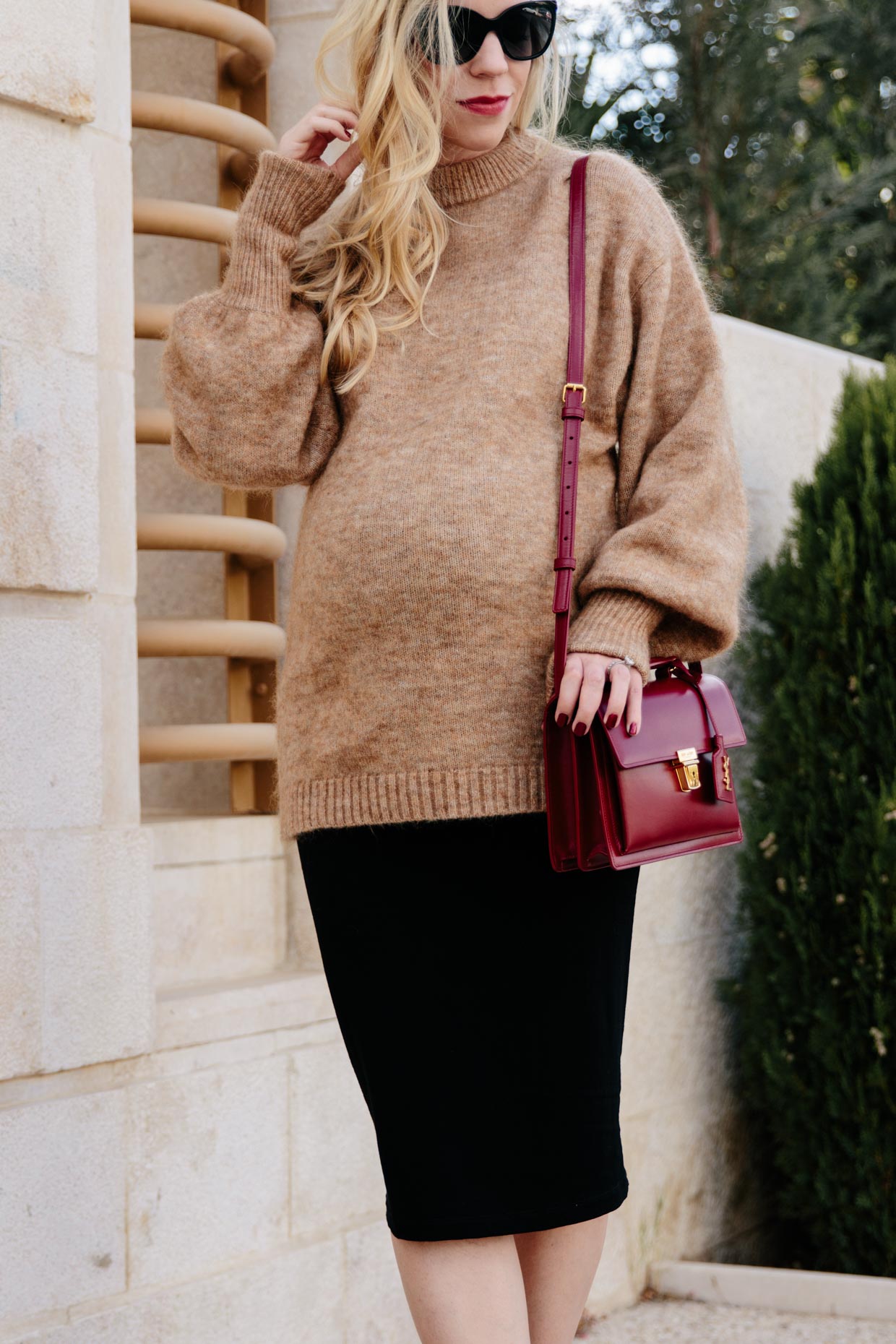 Another recent find I've been loving is this maternity pencil skirt from ASOS. They're a great source for reasonably-priced maternity clothes—this skirt was less than $24! When you wear a long top with it, you can't even tell it's maternity either, which is nice.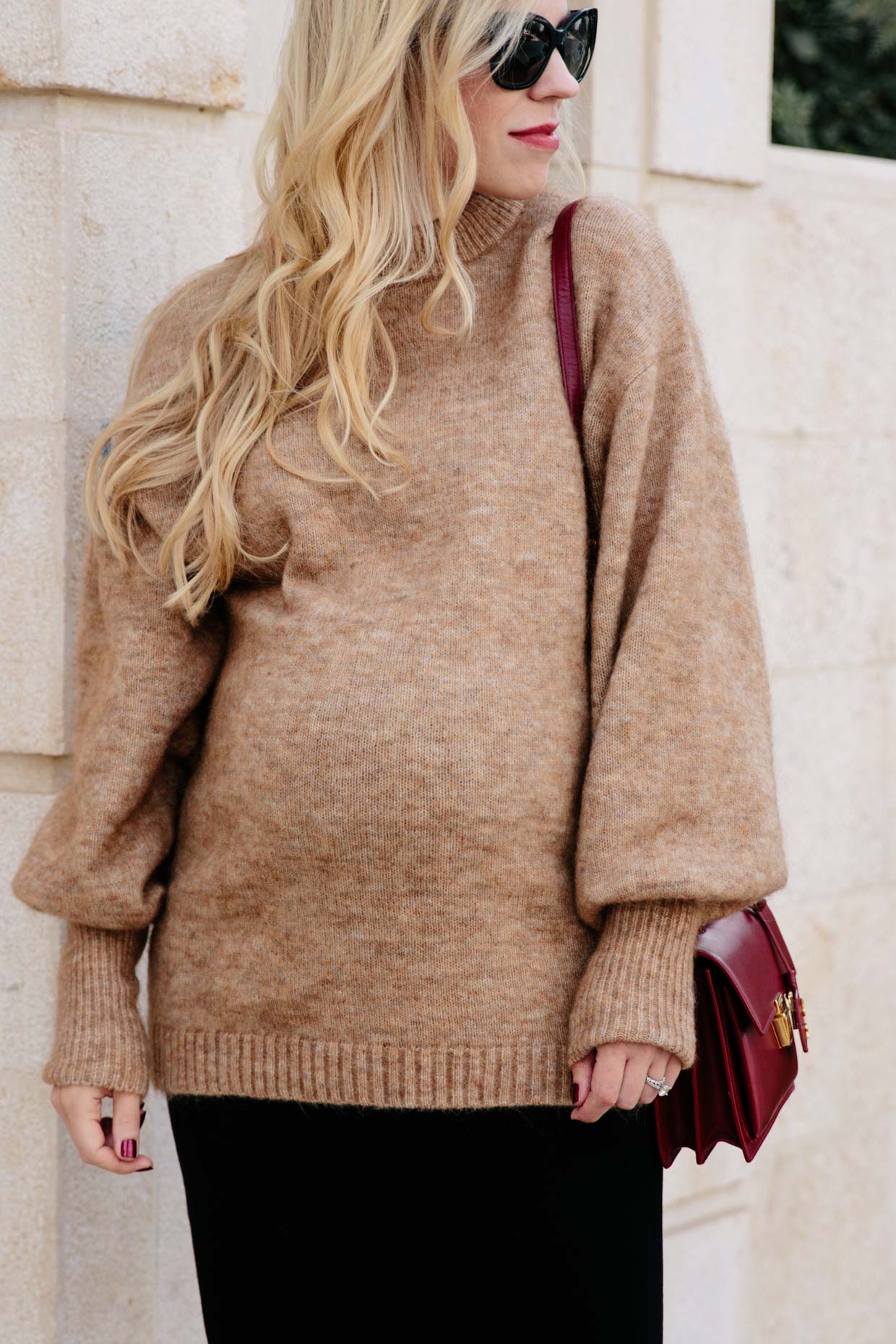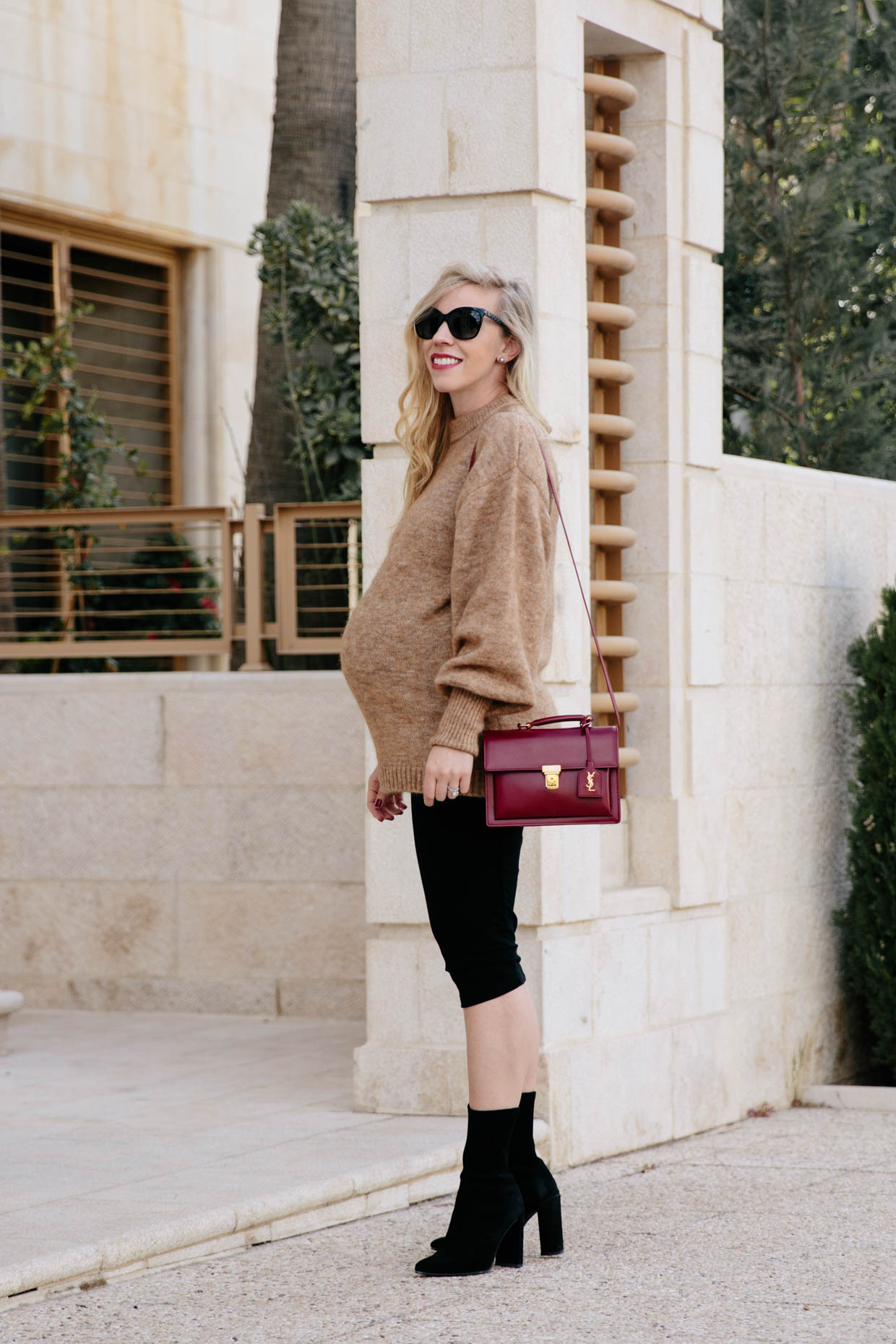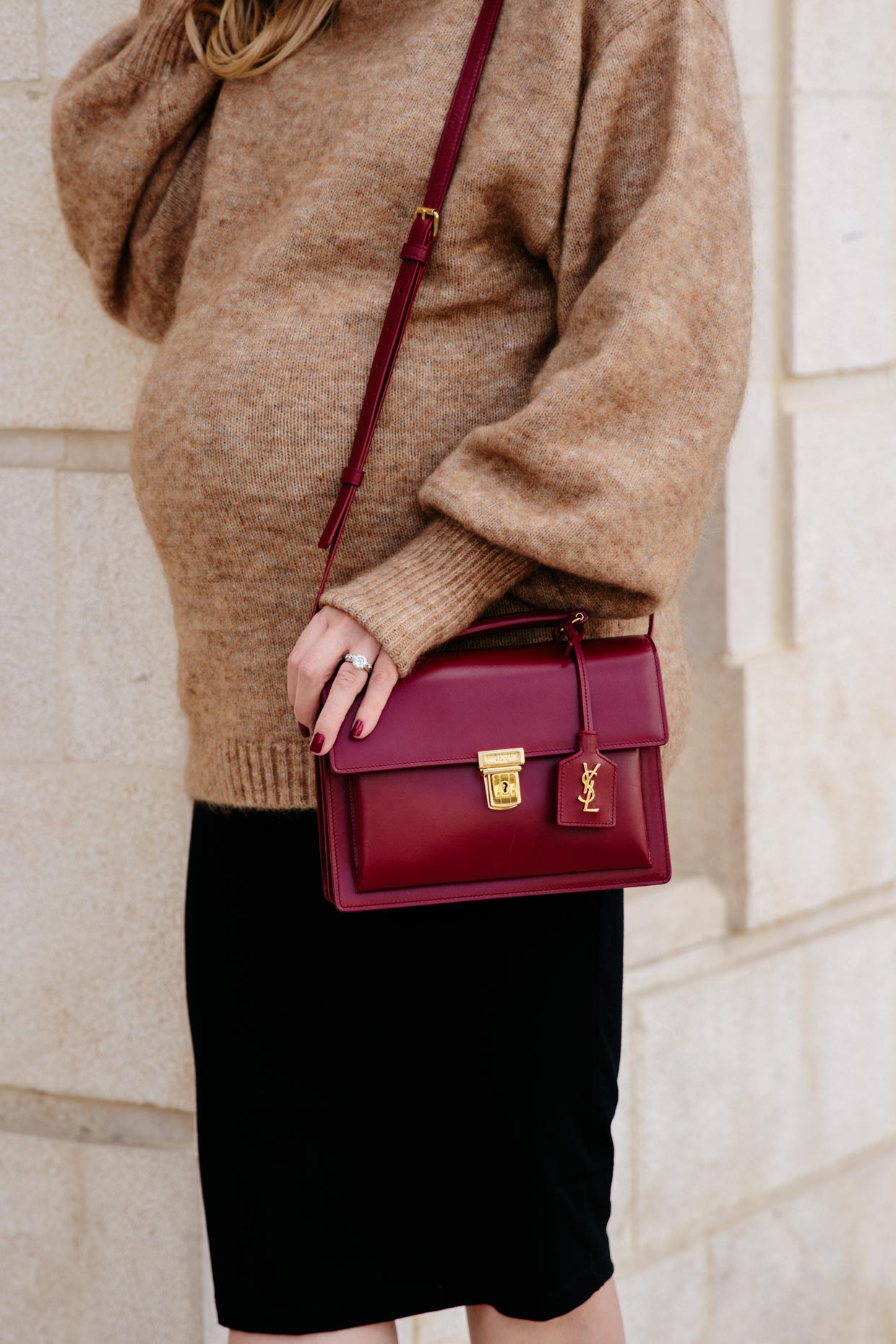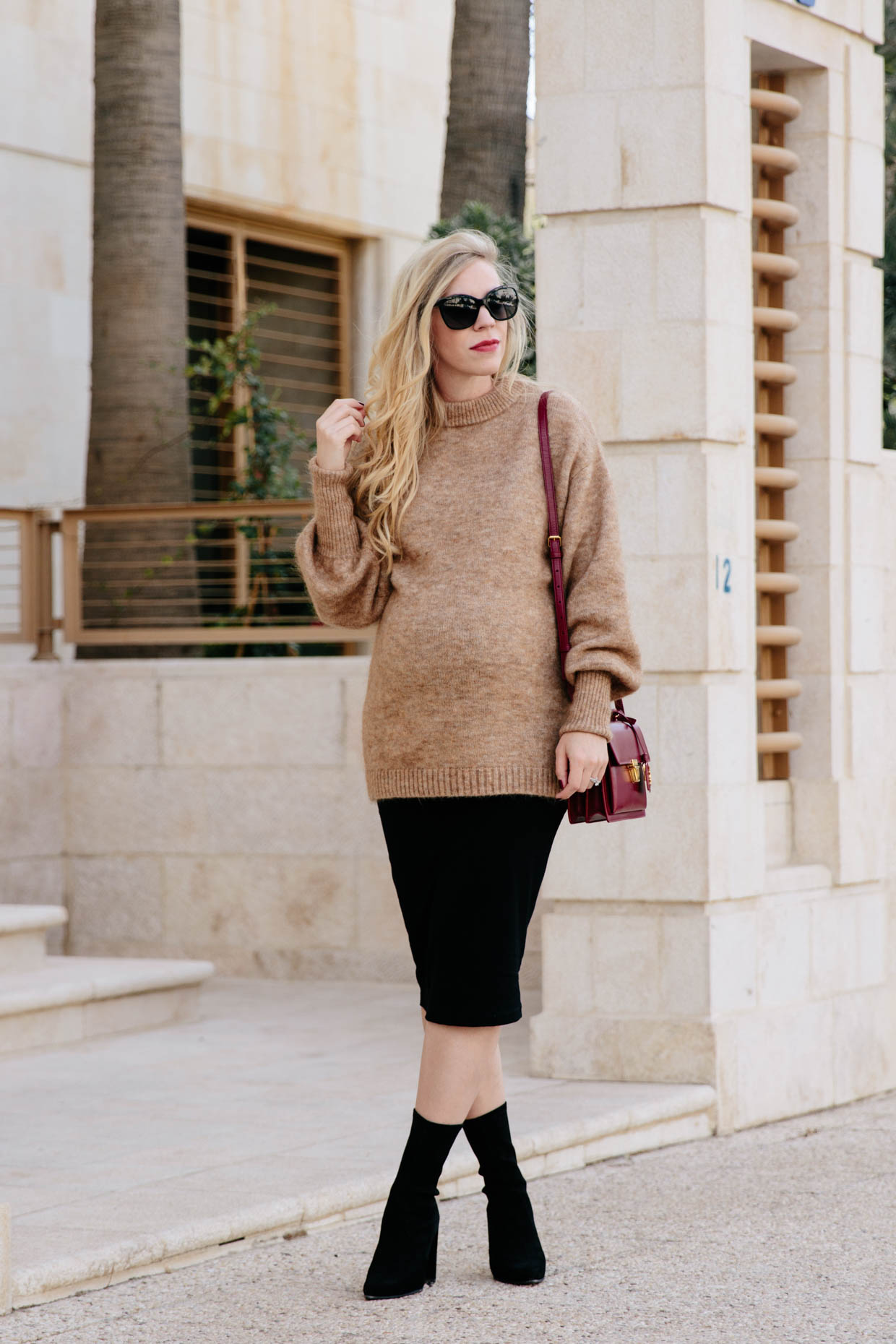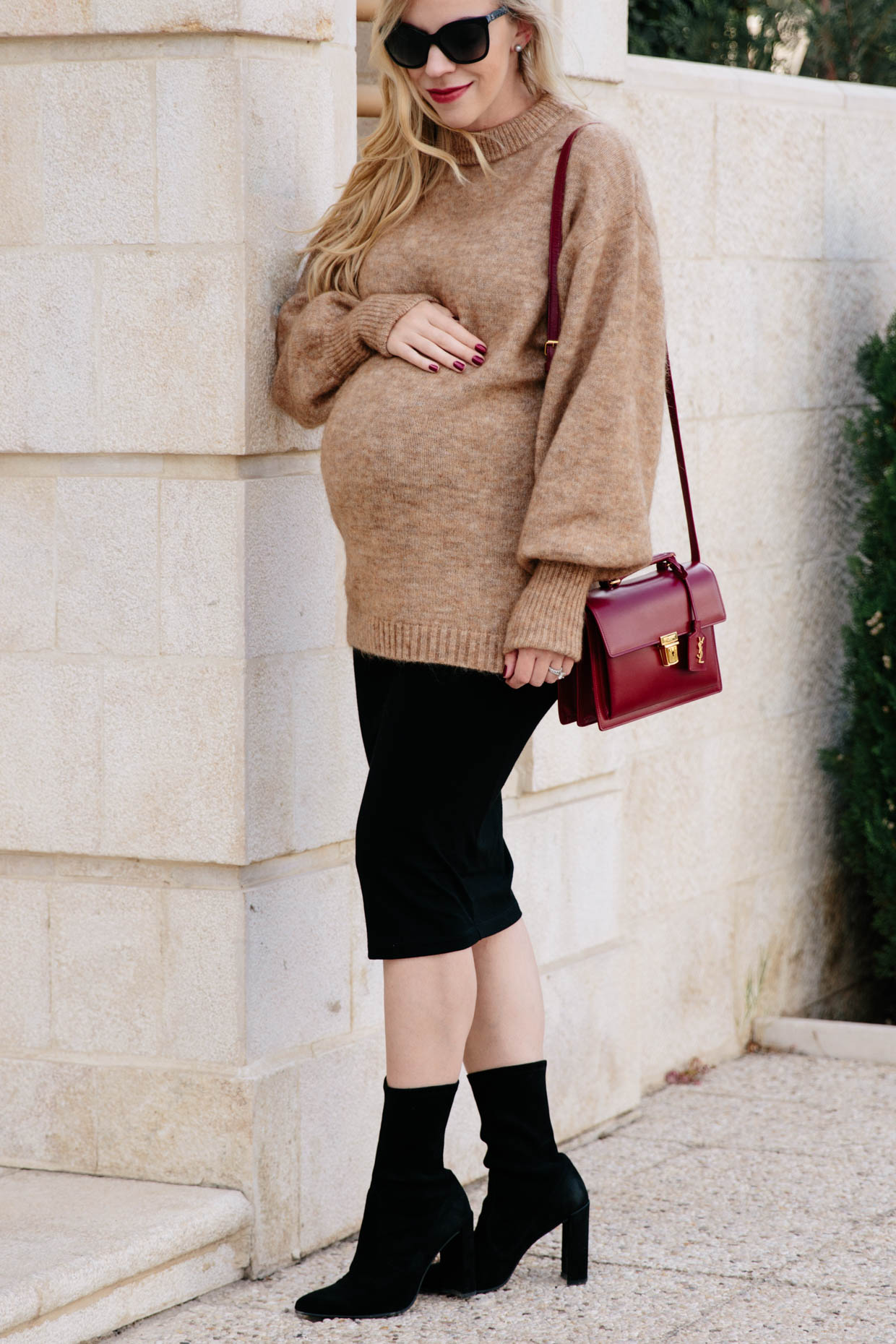 Only about seven more weeks until we meet our baby girl—I'm getting excited! Hope you all are having a great week!
Shop the Post
Linking with Walking in Memphis in High Heels, Living in Color Style, Elegantly Dressed and Stylish, The Pleated Poppy, Straight A Style, On The Daily Express & Color and Grace