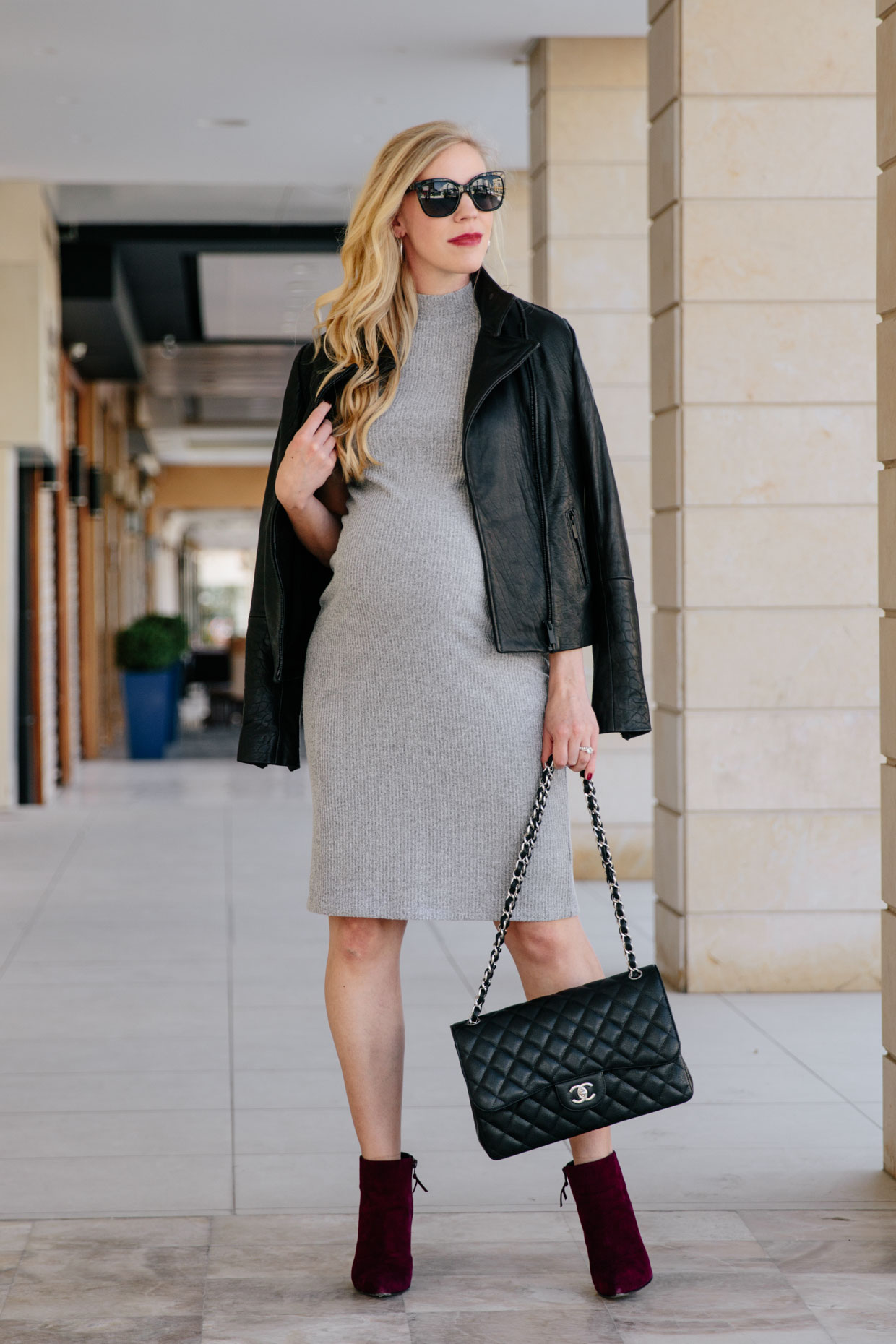 Happy Monday, friends! Hope all of you had a great weekend. We had another Lamaze class on Saturday and this time we talked about birthing techniques and tips to stay calm during delivery. Did you know a stability ball is commonly used to help move things along? I already have one for exercising so we'll take it with us to the hospital—it's worth a shot! Next weekend we have our final class and we'll be learning about the most important stuff—how to care for and handle your newborn. My husband and I want all the advice we can get since neither of us have had much experience with babies!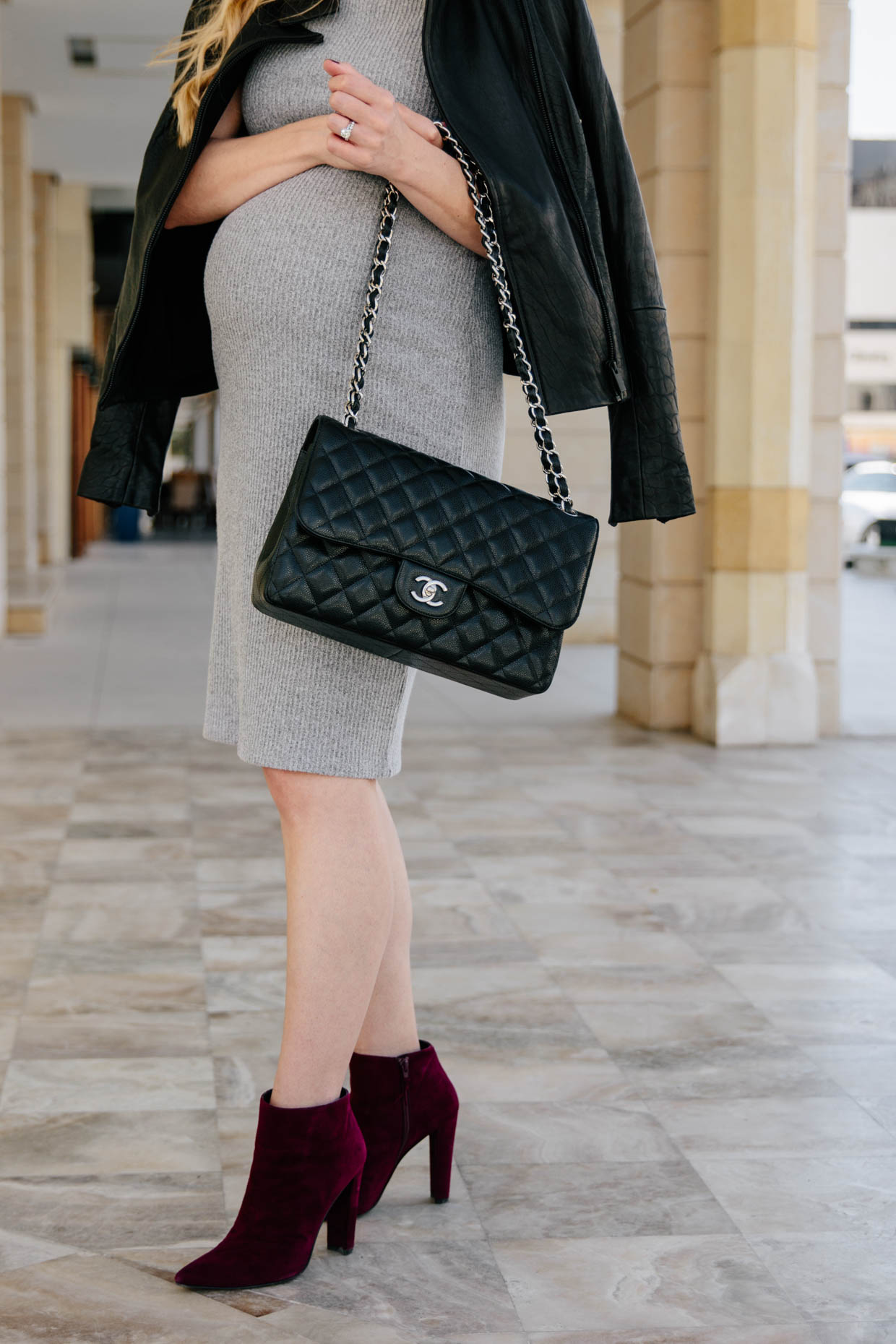 Now that fall is here it's finally started to cool down in Amman, I've been all about sweater dresses. They're perfect to wear on warm fall days or if you live in a mild climate but still want to add an autumnal vibe to your look. I found the one I'm wearing from GAP's maternity line: I love the knee length and how stretchy and comfortable it is. I wore it with a leather moto jacket and my favorite burgundy booties to make it look a little edgy, but the layering options are practically endless with this dress.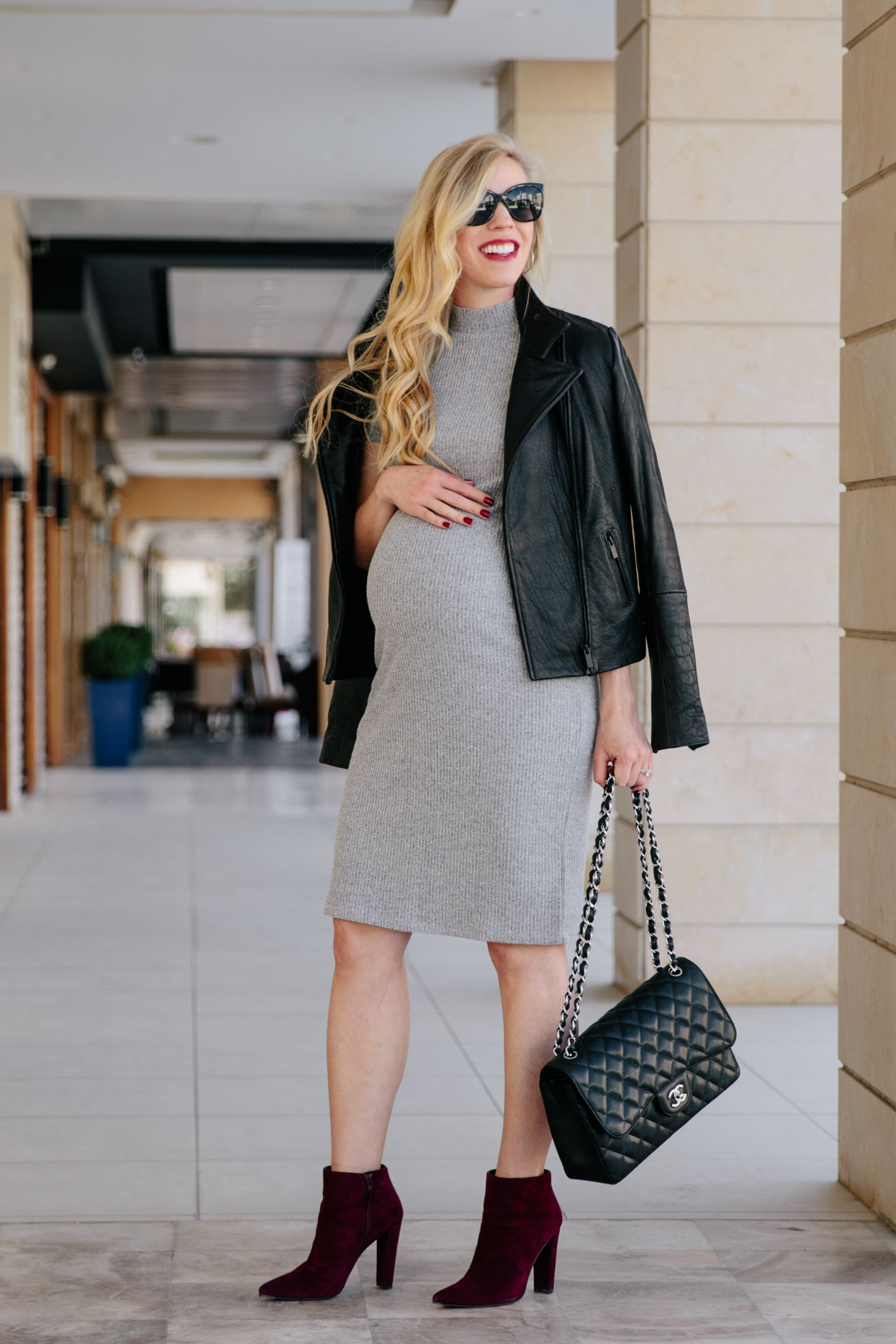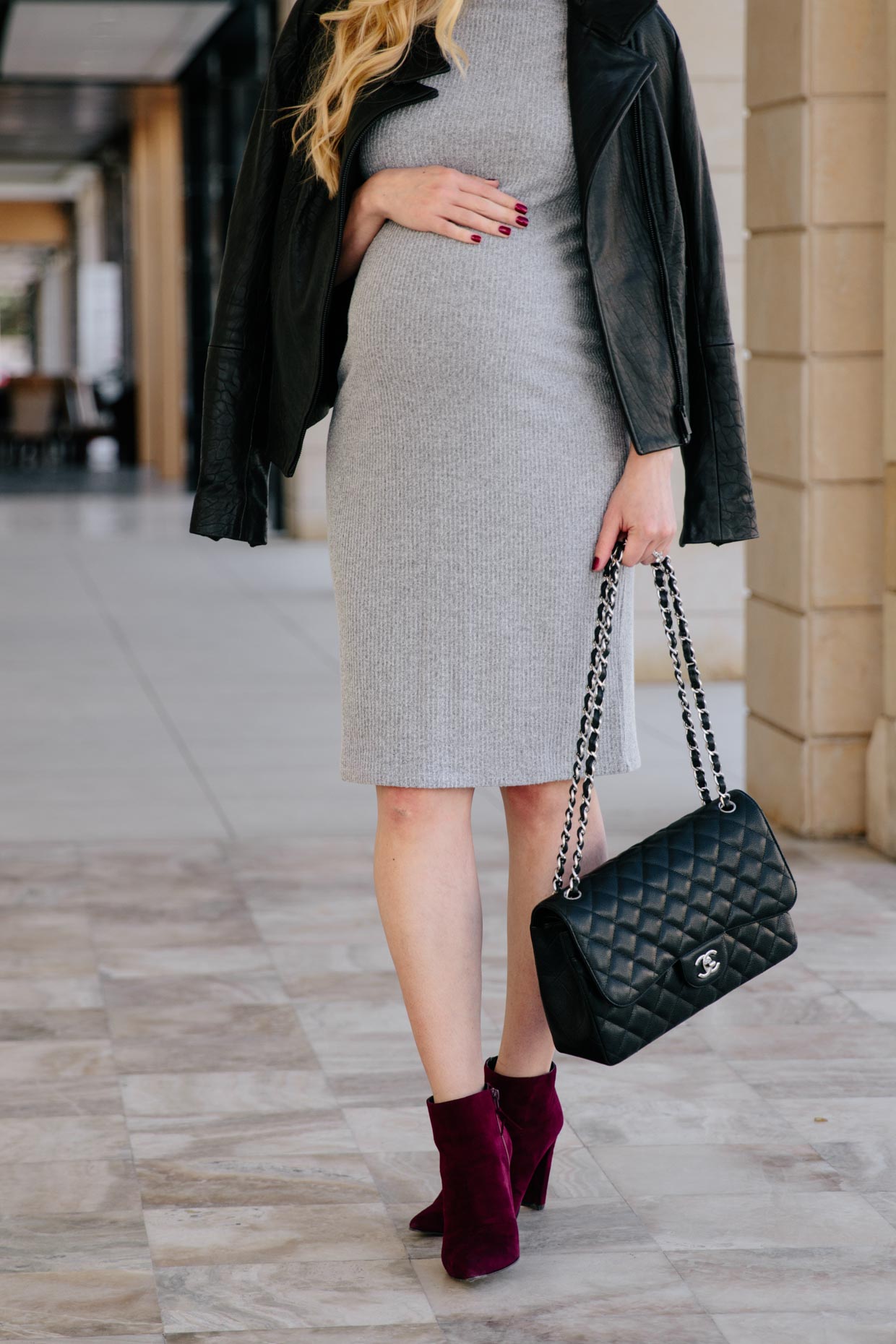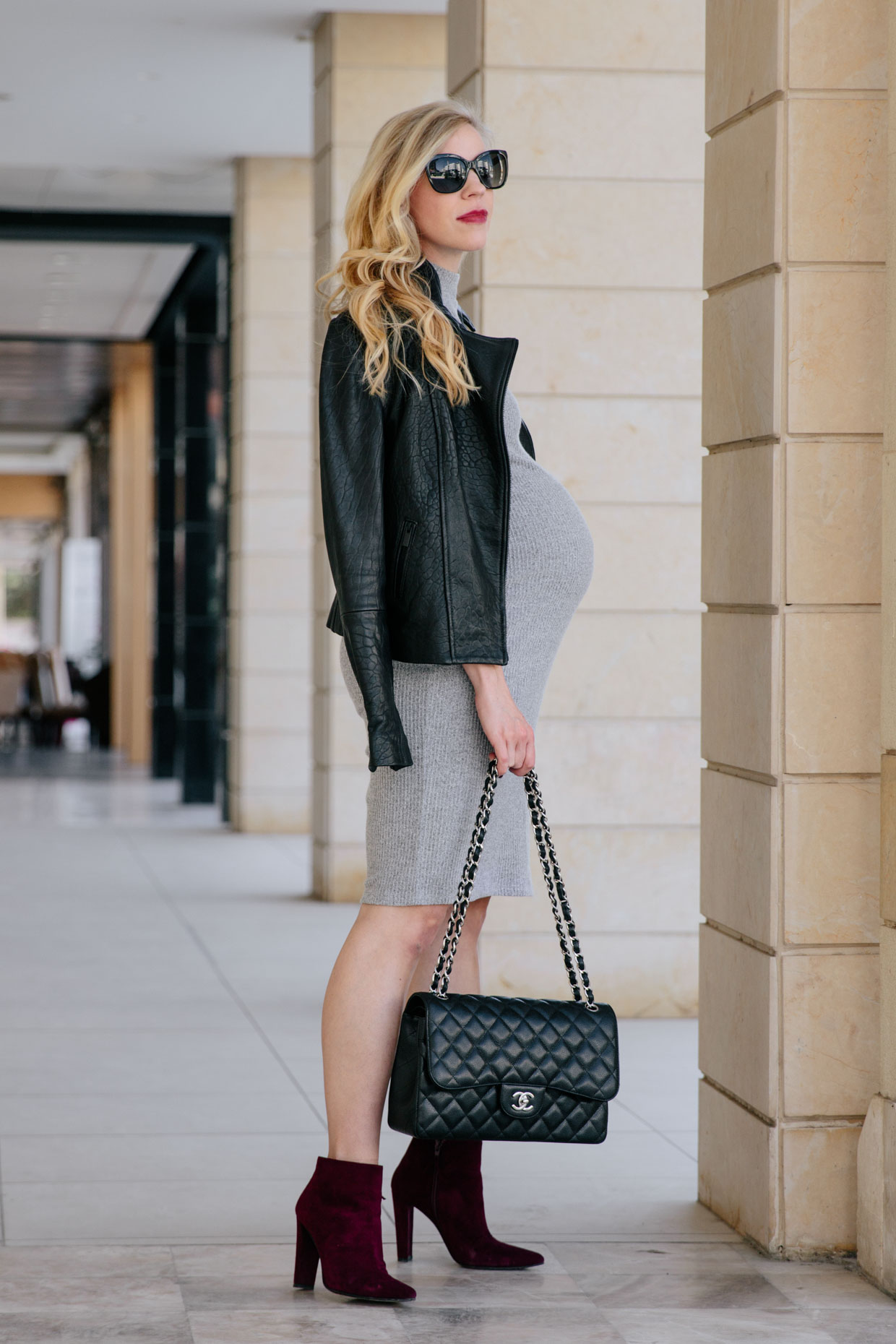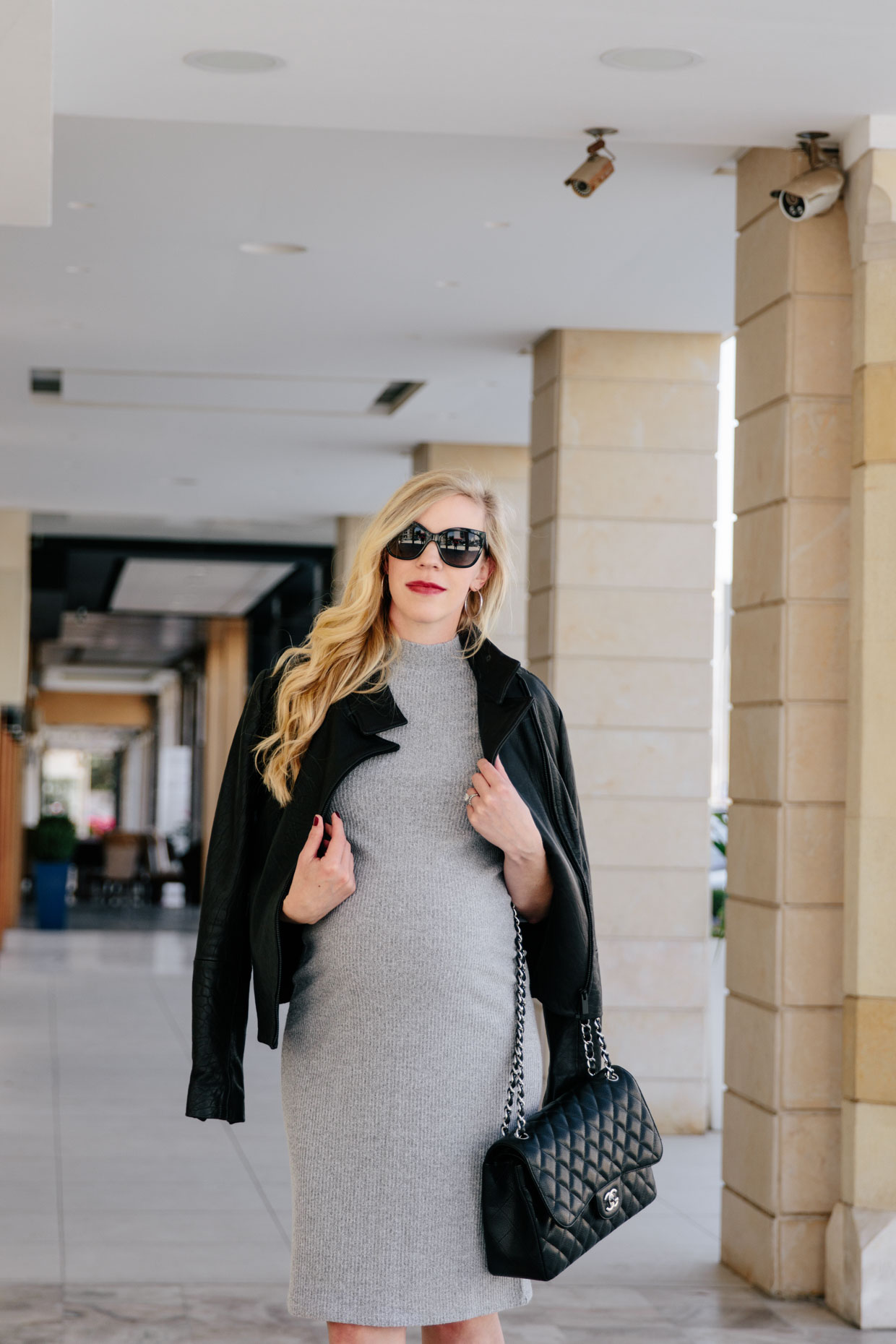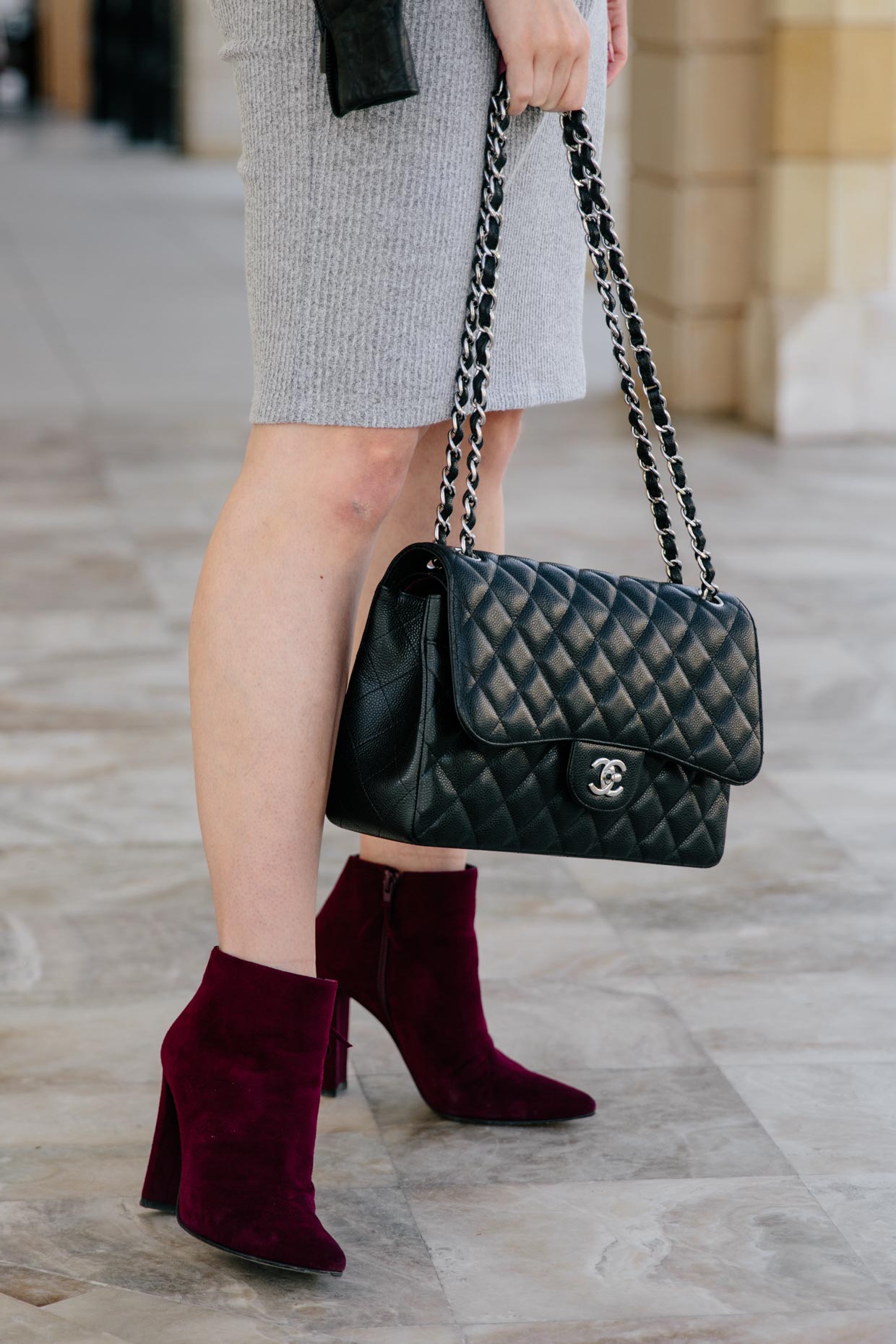 Hope your week is off to a great start and thanks so much for stopping by today!
Shop the Post
Linking with More Pieces of Me, Sincerely Jenna Marie & Pink Sole