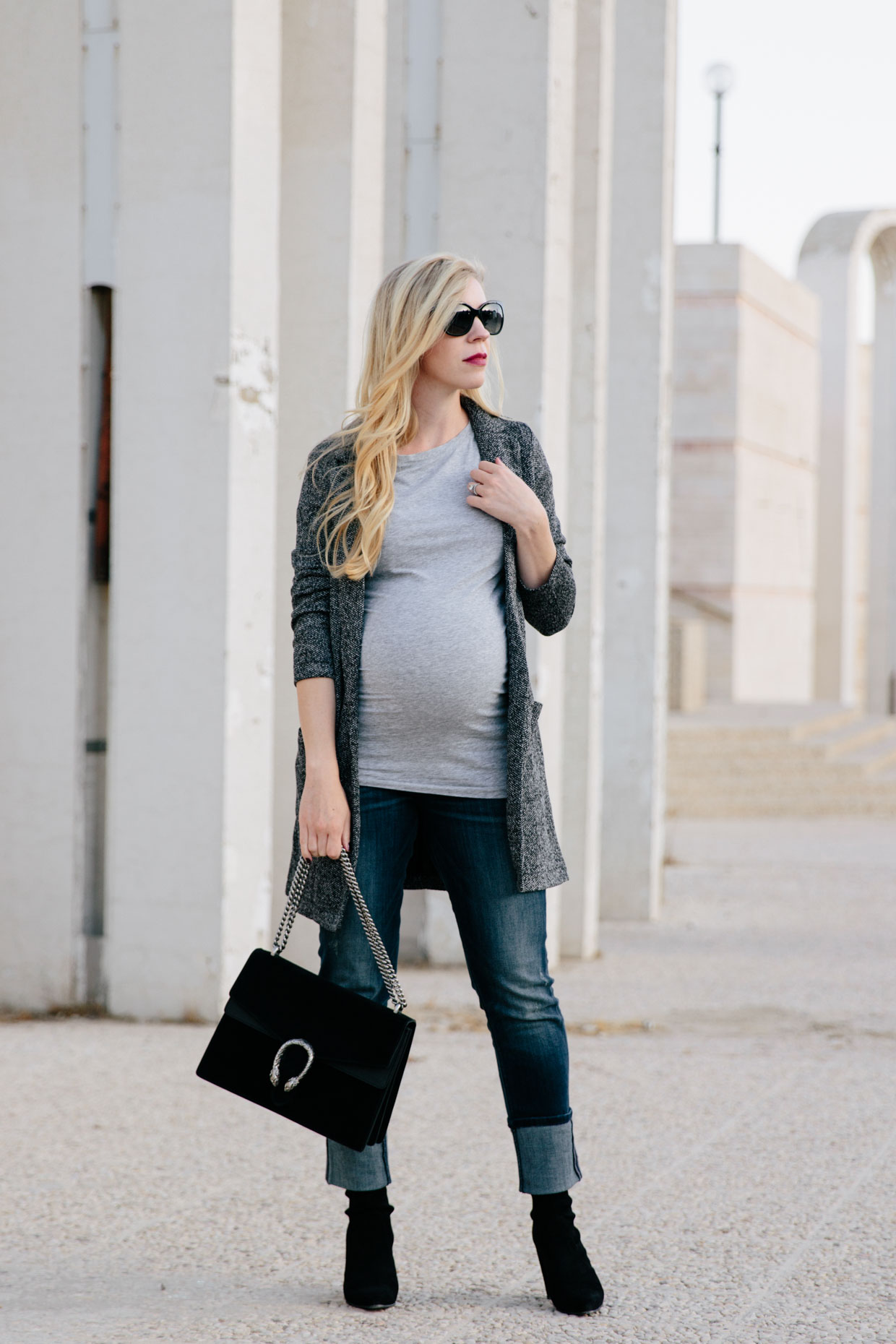 Good morning and I hope you all had a great weekend! Like I mentioned in my last post, ours was full of baby-related appointments but we got a lot accomplished. We had our first Lamaze class on Saturday and my homework before our next session is to start thinking of a birth plan for baby girl's arrival. Talk about a good way to make me realize just how soon she'll be here! I'm not stressing too much about my birth plan though because the way I see it, as long as she arrives healthy, everything will work out in the end. We also went to the doctor this weekend and she is measuring just over 4 pounds and steadily growing (as well as this belly of mine!)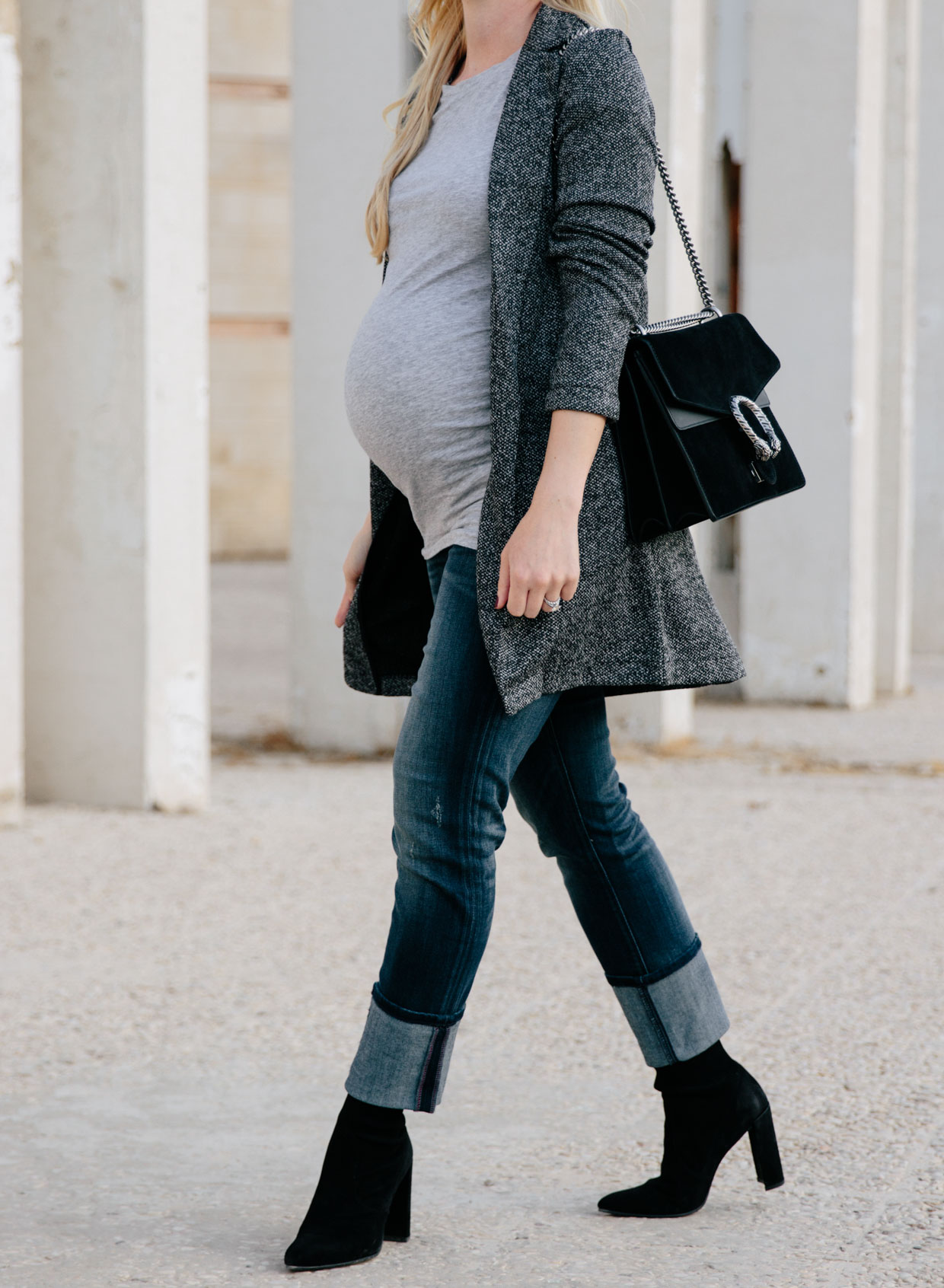 Along with my recent obsession with sock boots has come a love for cuffed denim. Sometimes cuffed denim gets a rep for being frumpy, but I've found it's the footwear you choose to wear with them that makes all the difference. Cuffed jeans and sock boots go together like peanut butter and jelly: since sock boots hug the ankle, they fit right under the wide cuff of the jeans to create a streamlined silhouette. These jeans I'm wearing from Express are currently on sale for under $50 and the dark wash is perfect for fall. They're also non-maternity—-I'm wearing mine with a Bellaband. Here are a few more great options for cuffed jeans (all images can be clicked for product details):
Shop Cuffed Denim
---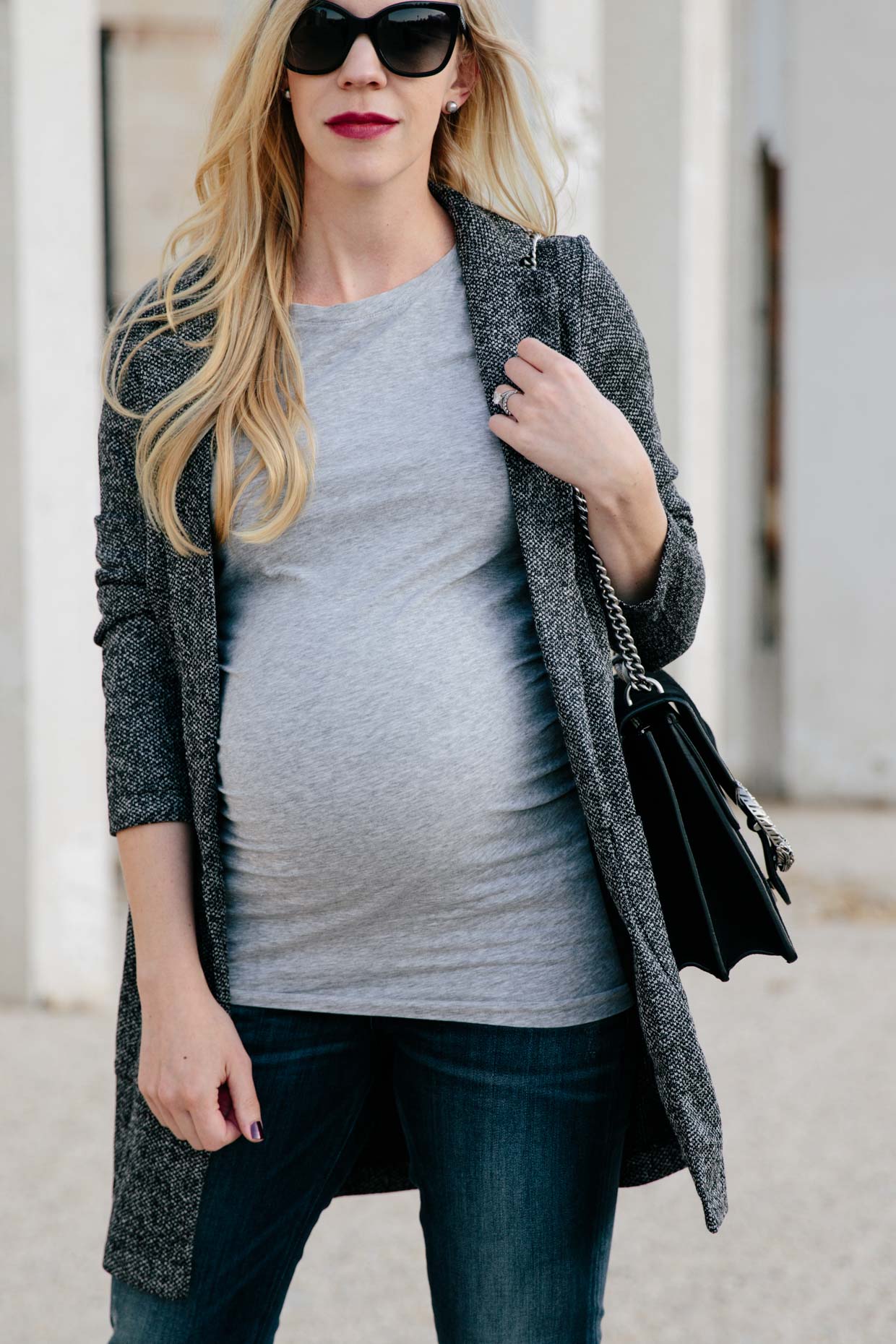 This longline blazer from H&M is another recent bargain find of mine at under $40. It's lightweight and stretchy in a cool tweed-like texture. I plan on wearing it again with a fitted turtleneck, leather leggings and OTK boots once it gets cooler.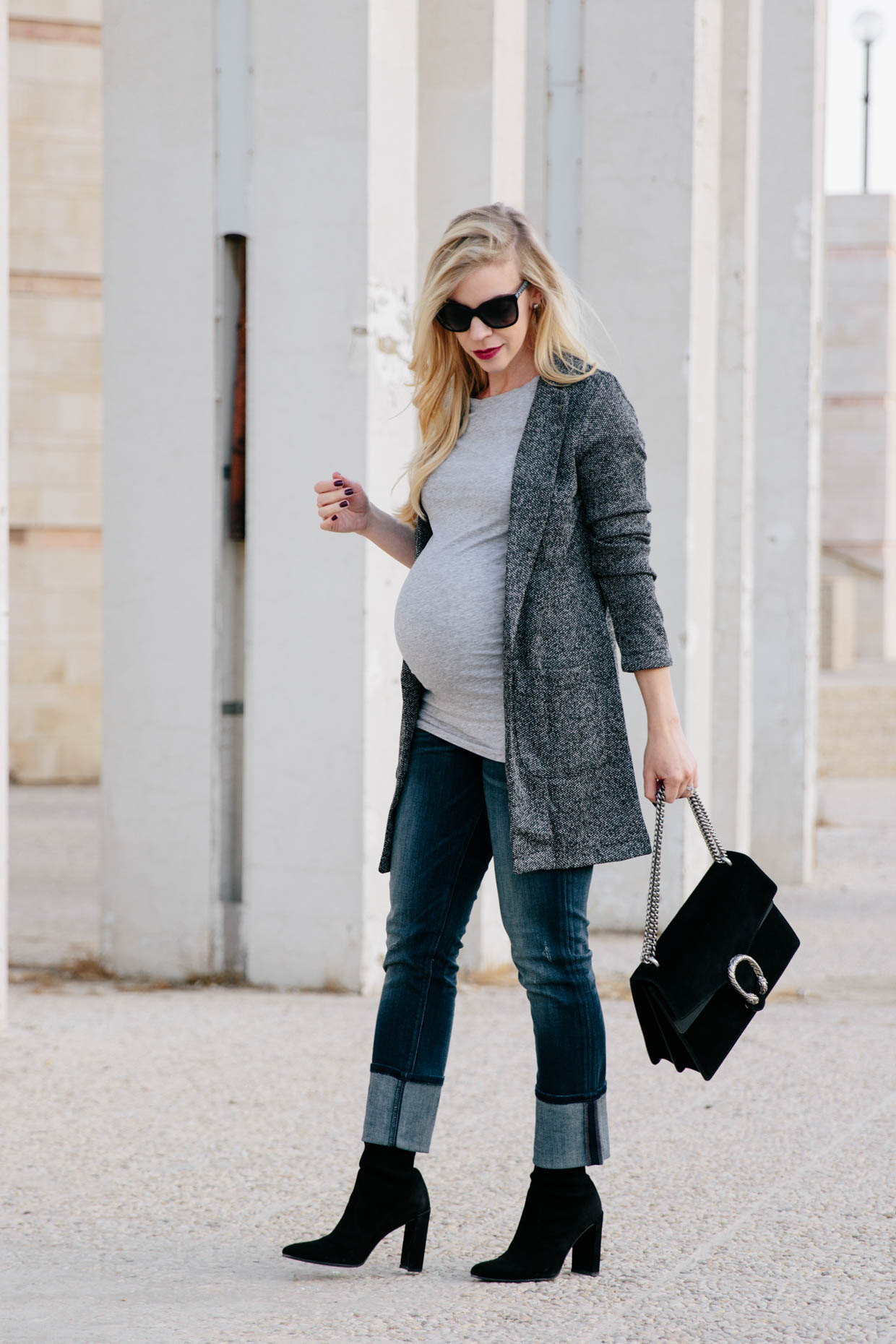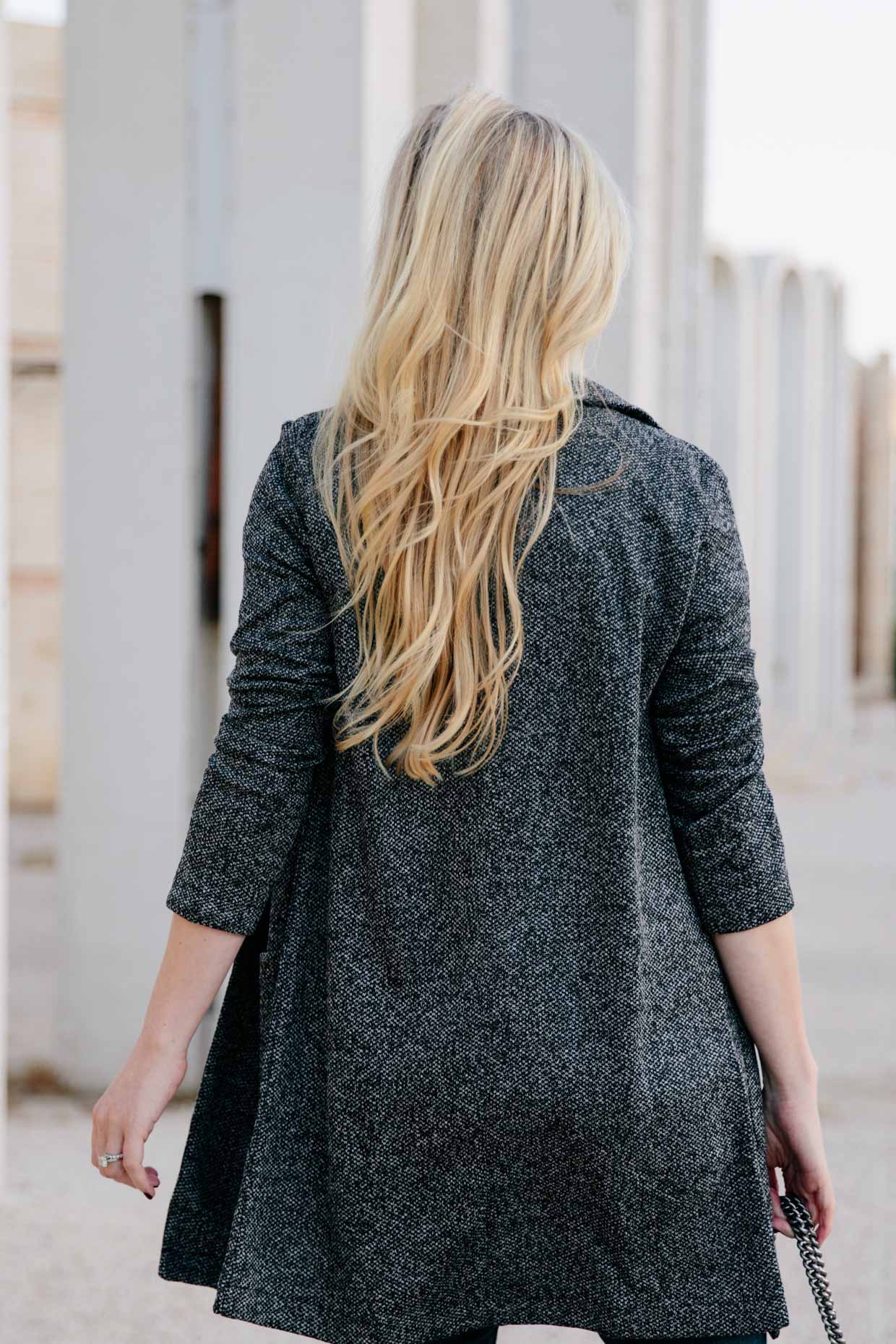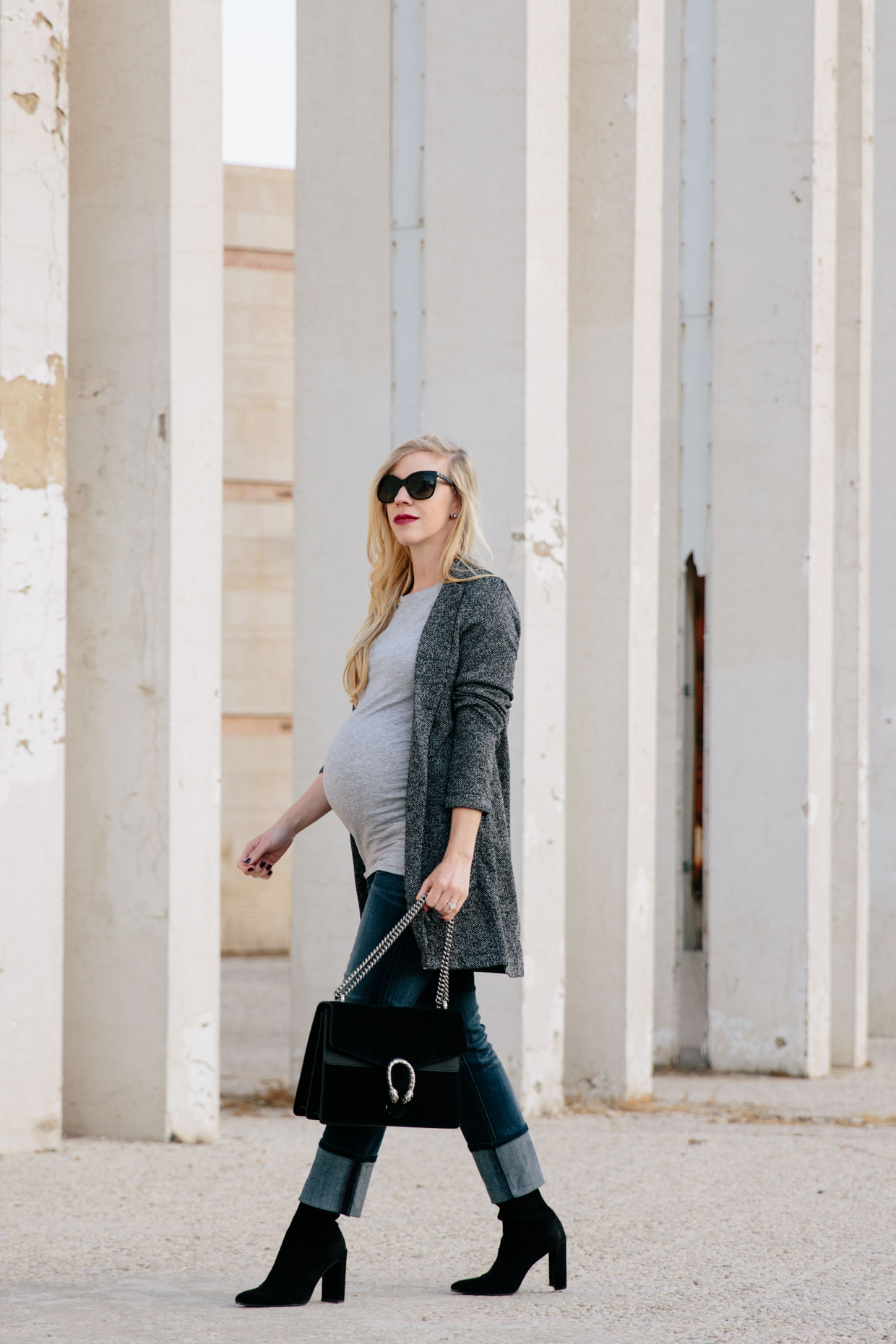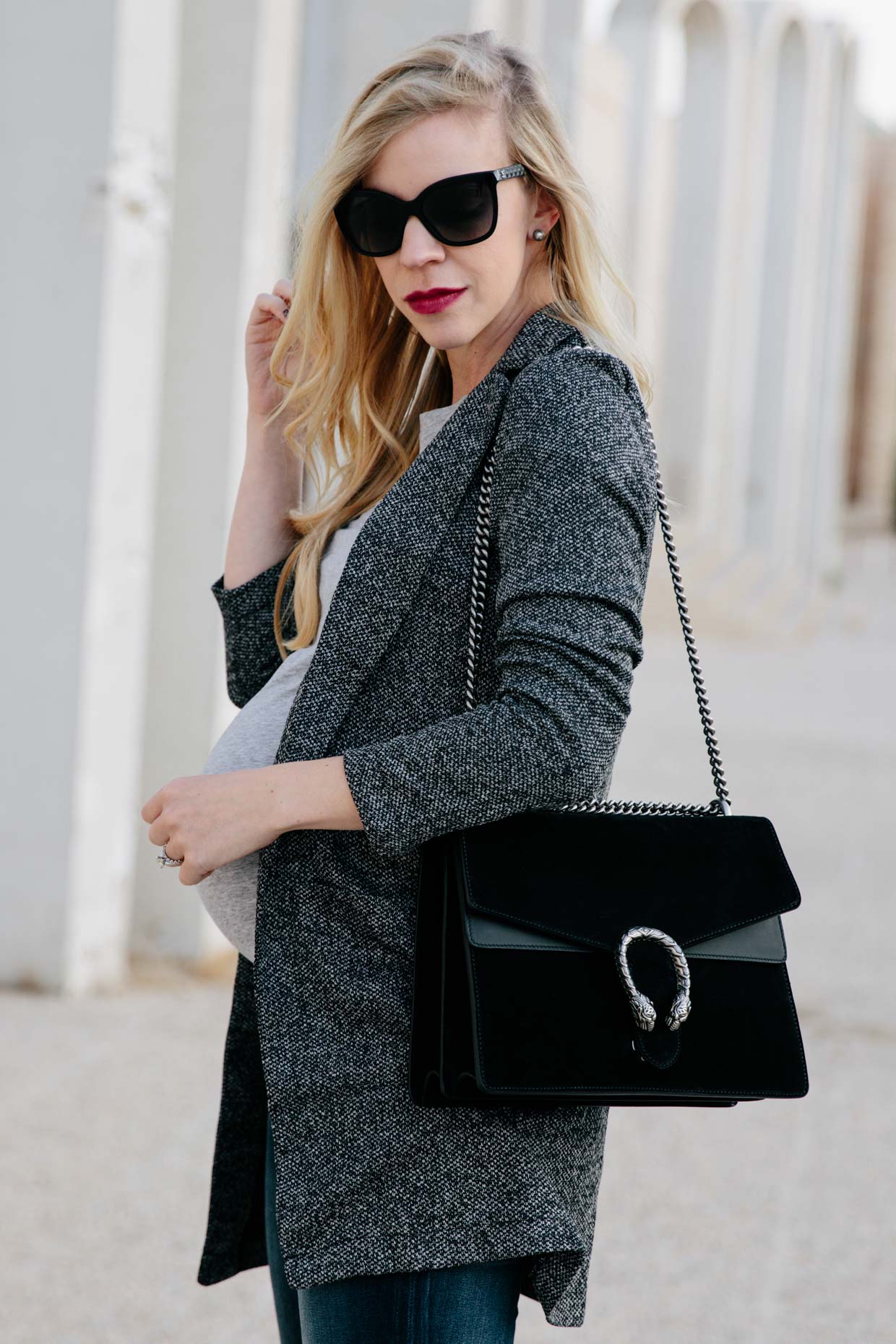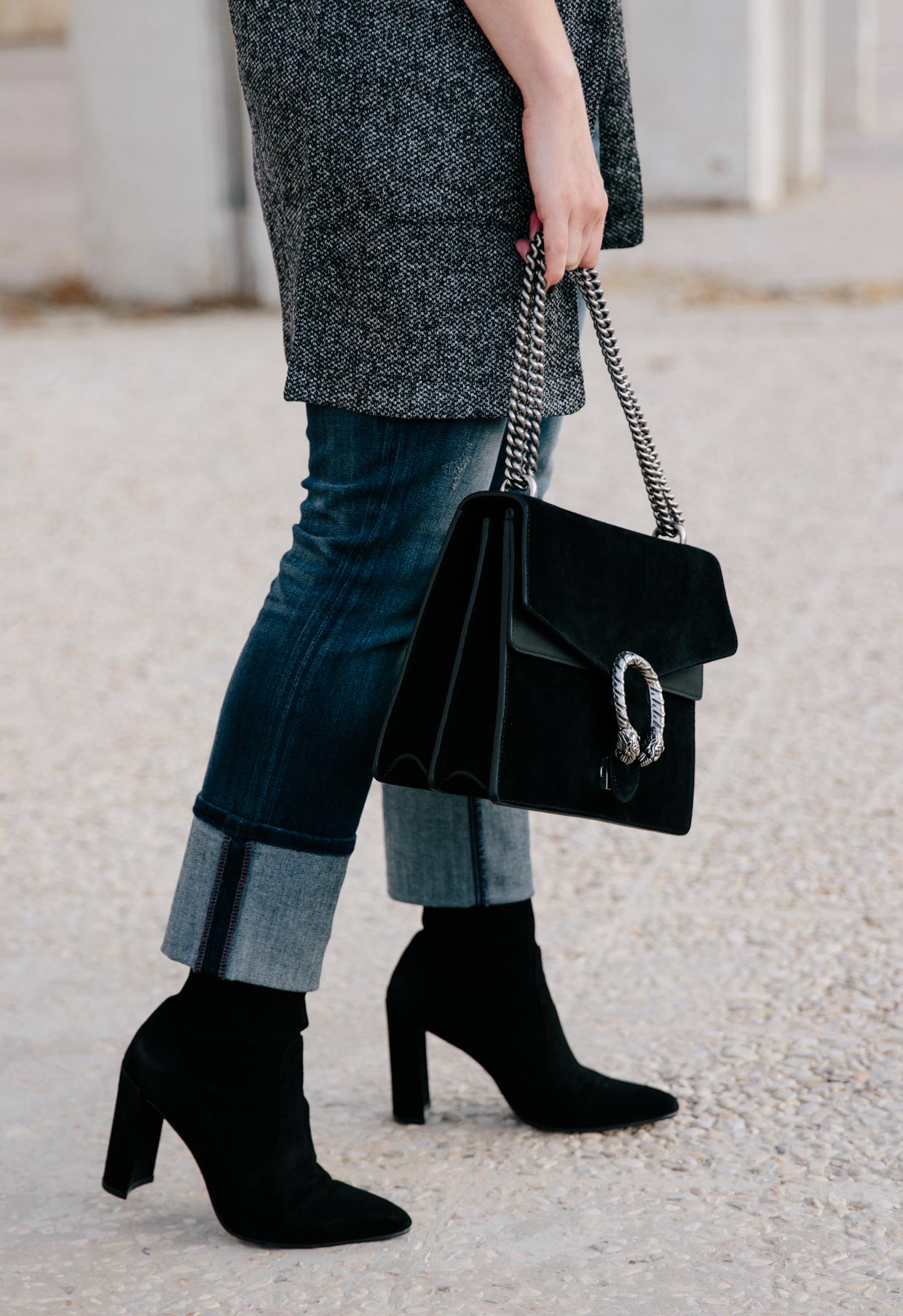 What's your take on the wide-cuff denim trend? Do you already own a pair or would you try them? Thanks so much for visiting today!
Shop the Post
Linking with More Pieces of Me, Sincerely Jenna Marie & Pink Sole