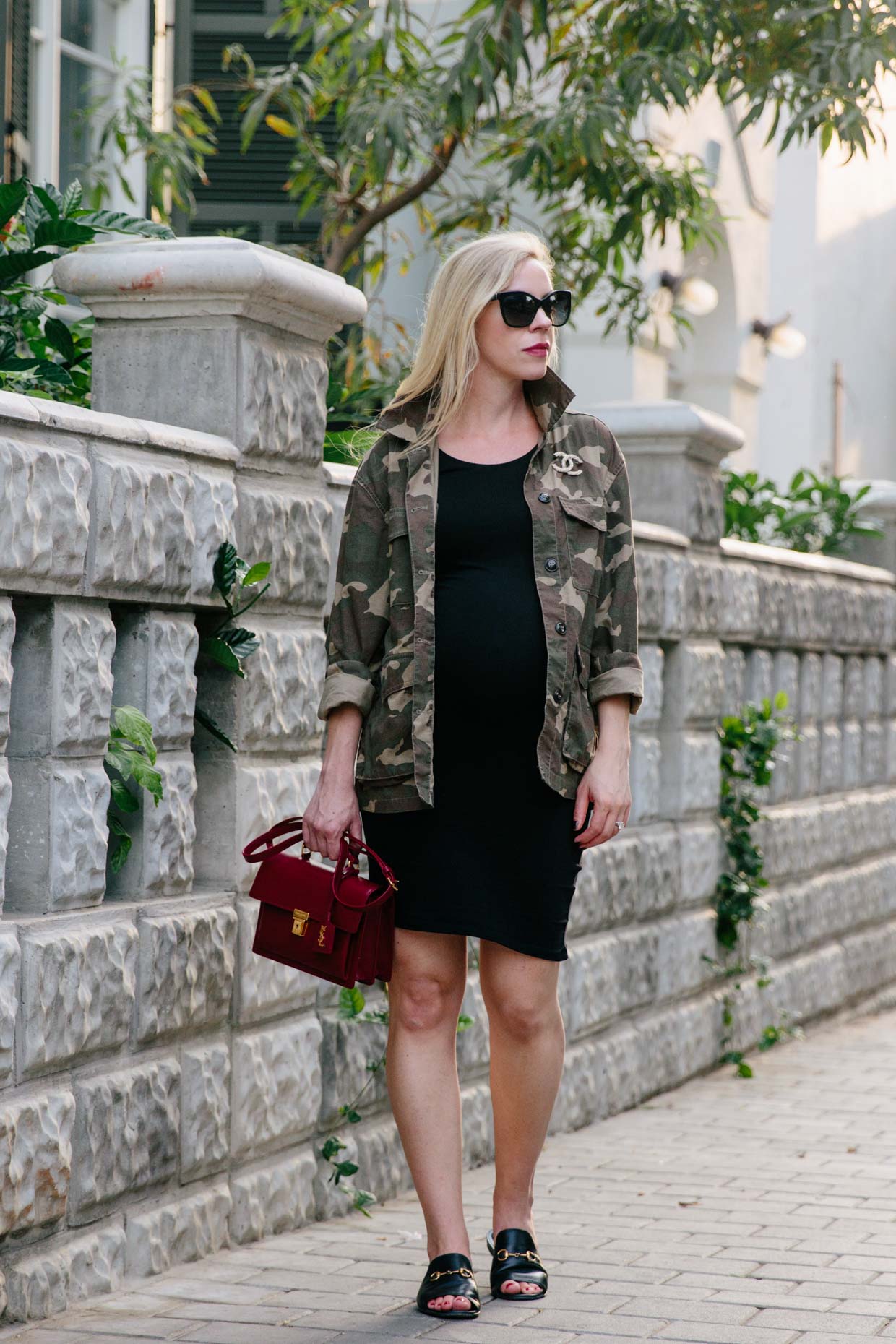 Happy Friday! I've had this look from a few weeks ago when we were in Tel Aviv hanging out on my computer and almost forgot to post it. I think I put it on the back burner because to be totally honest, I was having a 'preggo day' here. After walking around all day in the heat, I was feeling hot, swollen, and just plain grumpy (we were headed to dinner and the hanger was setting in). Pregnant or not, it happens to the best of us, right? At least I liked my outfit!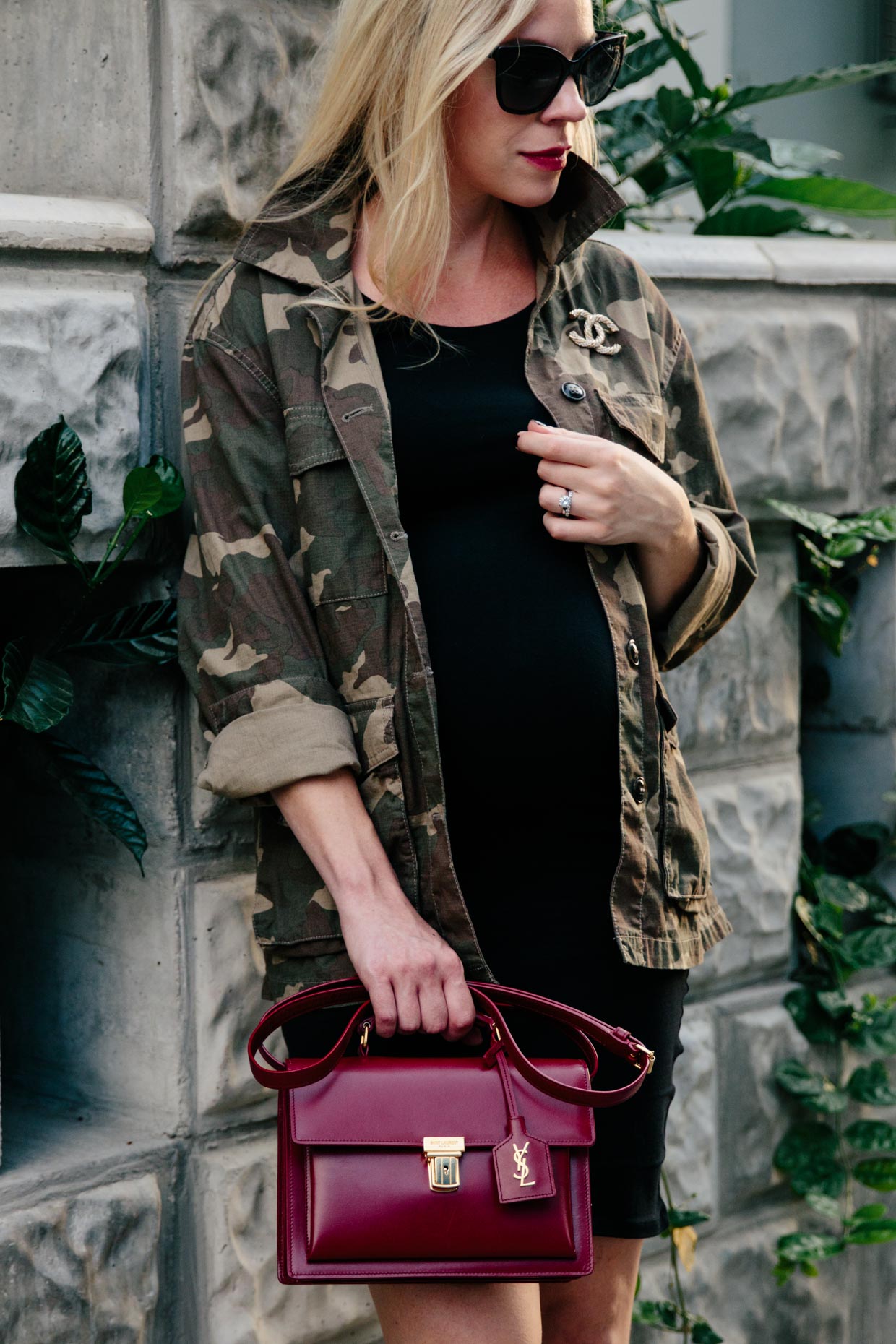 More often than not, camo print gets a rep for being super casual—which it is—but it can definitely be dressed up depending on what you pair with it. Polished accessories can really take a camo print jacket to the next level and it only takes a few minutes. Here are a few simple things you can do to make your camo jacket look elegant.
3 Easy Ways to Dress Up a Camo Print Jacket
Pin on a brooch
Carry a ladylike handbag (small bags can help balance the oversized proportion of a jacket)
Add a pair of polished flats or heels
Just a reminder that the Shopbop sale is still going on—and it was actually just announced that the sale has been extended through today! Check out my favorite picks from the sale on this post. Hope you all have a wonderful weekend ahead and as always, thanks so much for reading!
Shop the Post
Linking with Living in Color, Curly Crafty Mom, Posh Classy Mom & Rachel the Hat