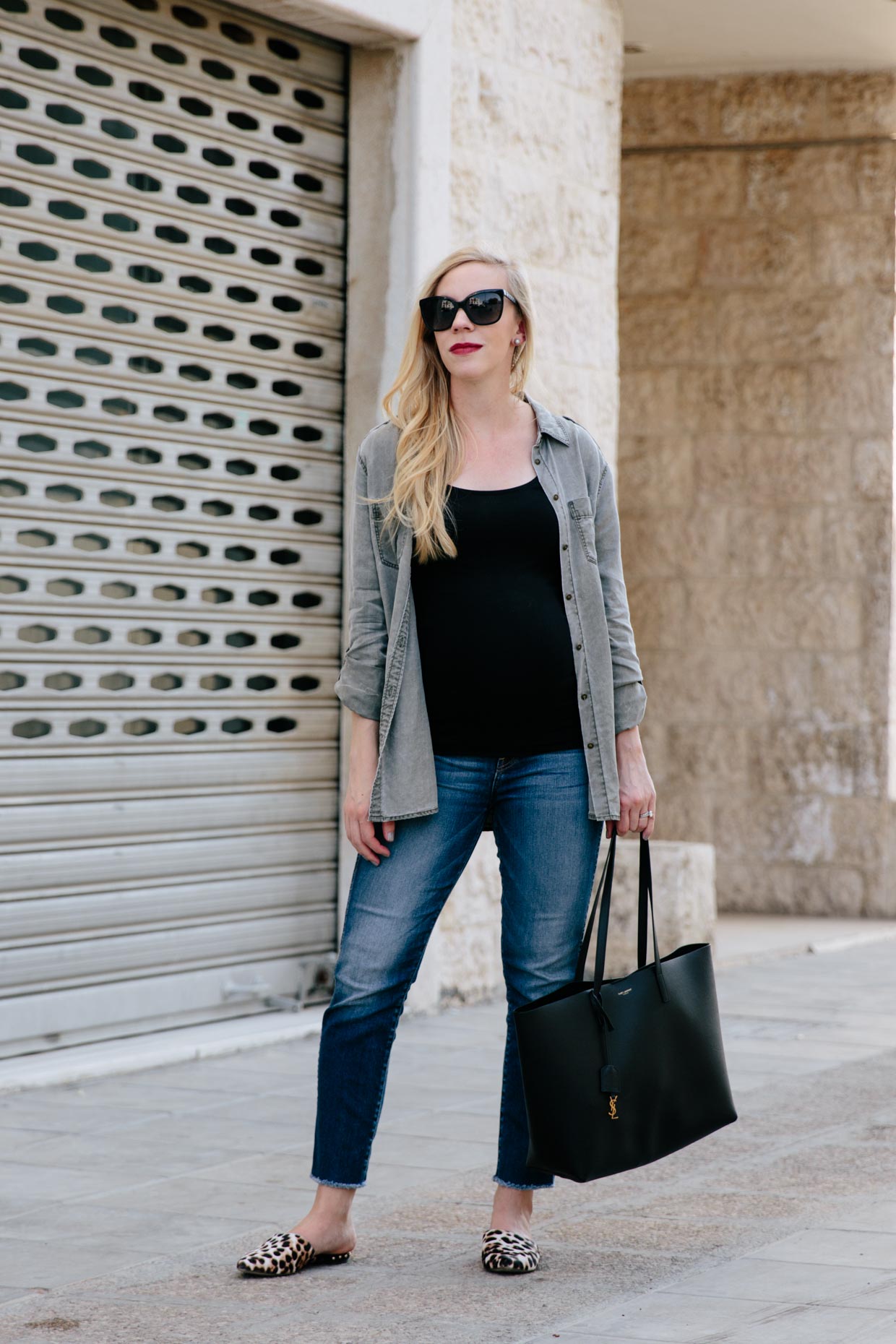 Guys, I'm officially 30 weeks pregnant and it's really starting to hit me that baby girl will be here before we know it! It's crazy how fast she is growing now—she gained a pound and a half in the two weeks between our last doctor appointments. The baby kicks are starting to get stronger and stronger as well since she's basically taking up my entire belly now. Although it can be annoying when her movements wake me up at night, I also like feeling them because it lets me know everything's okay in there.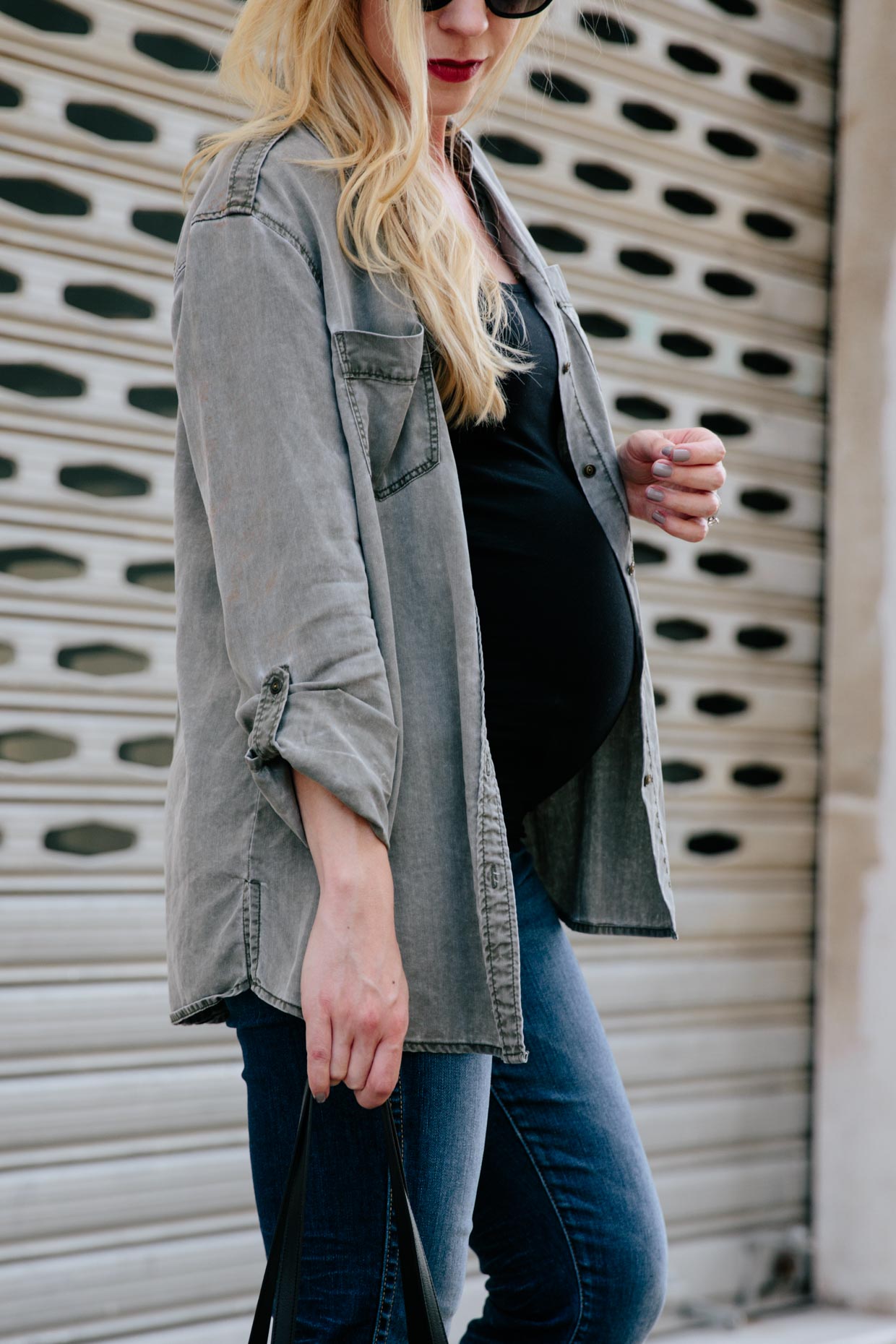 This boyfriend shirt used to button comfortably but now that there's a belly in the way, I had to improvise by wearing it over a tee. I actually bought this shirt last year from Express but it's been restocked, which means it must be a customer favorite. I have to agree because it's so versatile—check out this post from last fall to see how I styled it a totally different way.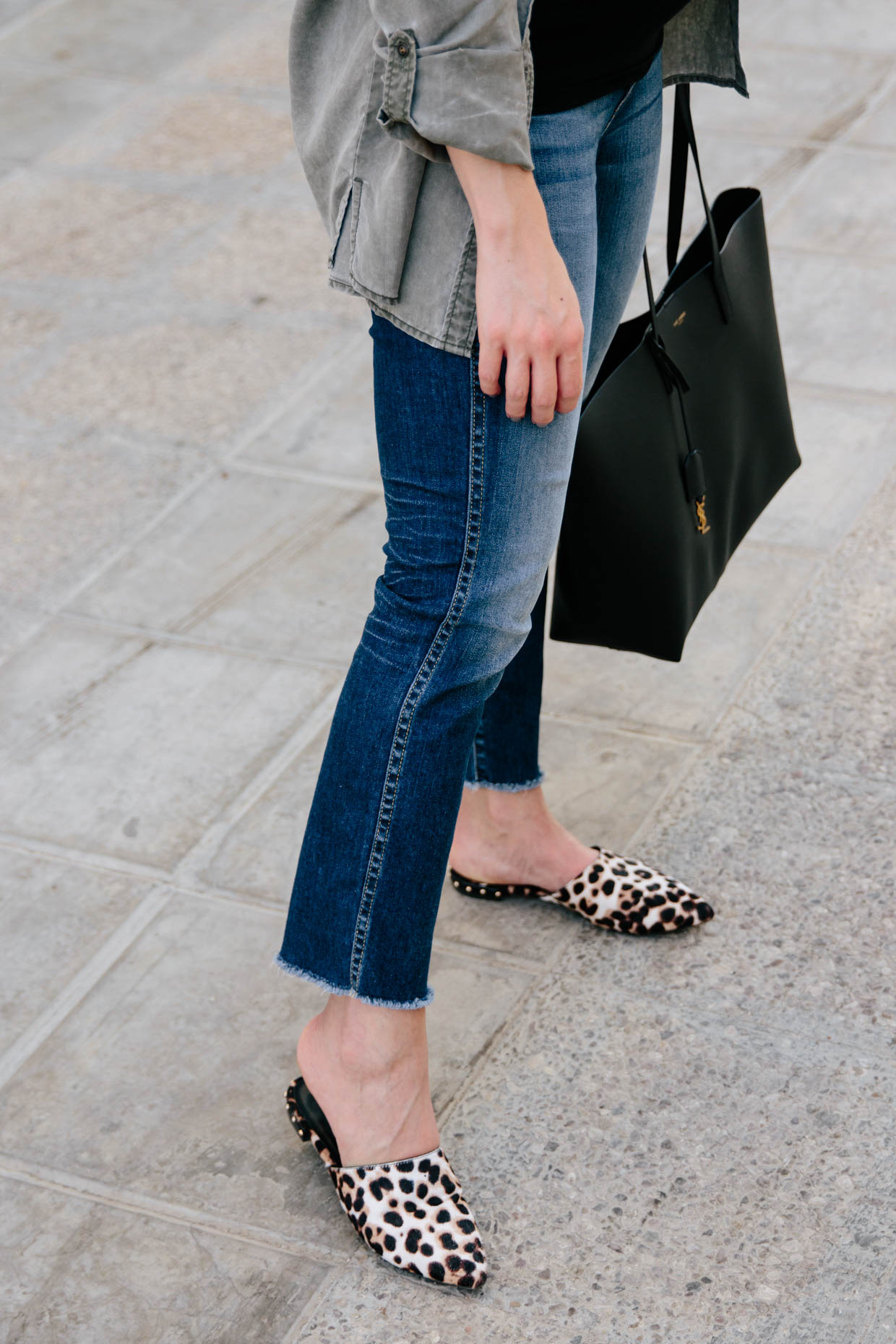 Olive and black is one of my favorite color pairings for fall, and I finished it off with a pop of leopard to add some interest.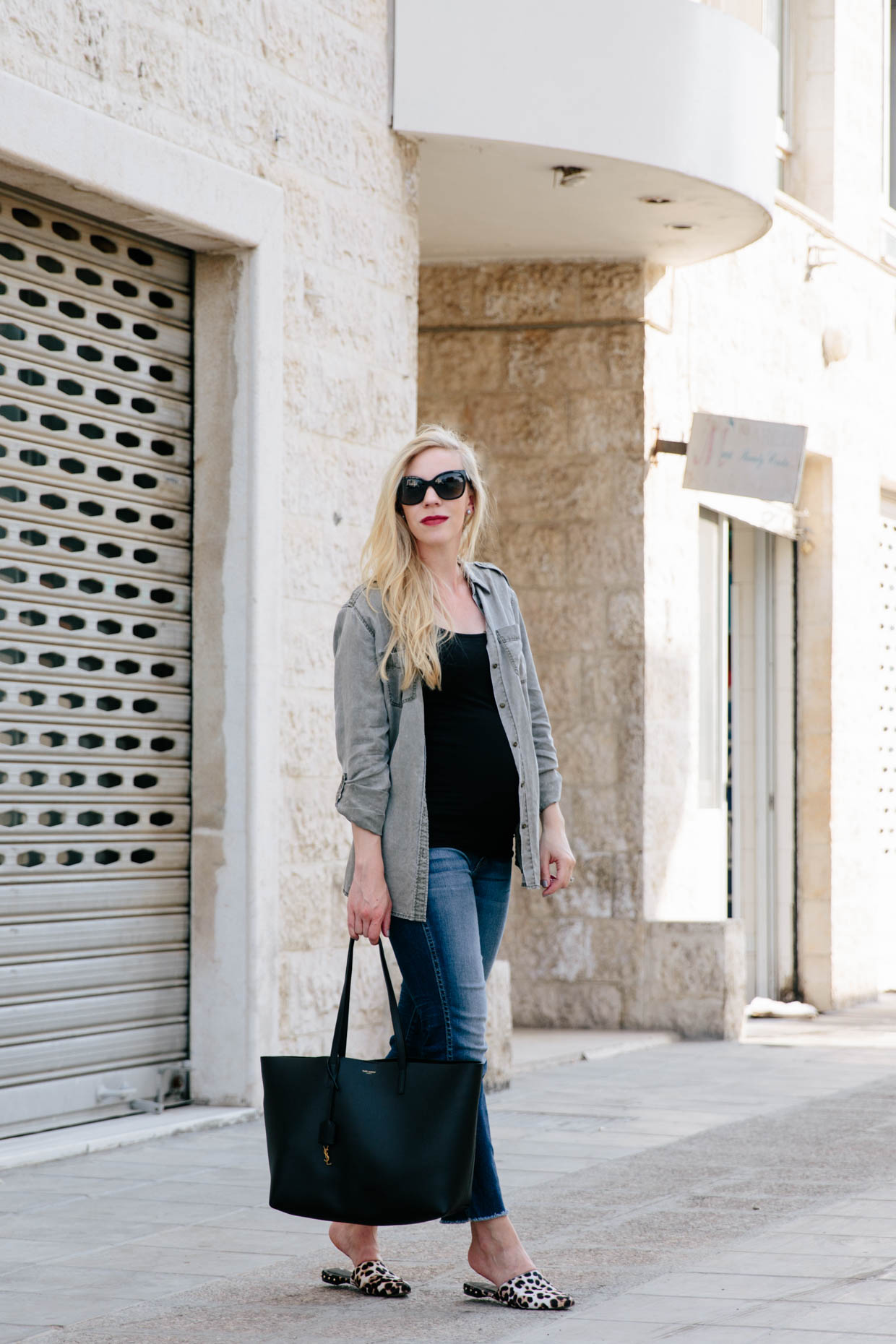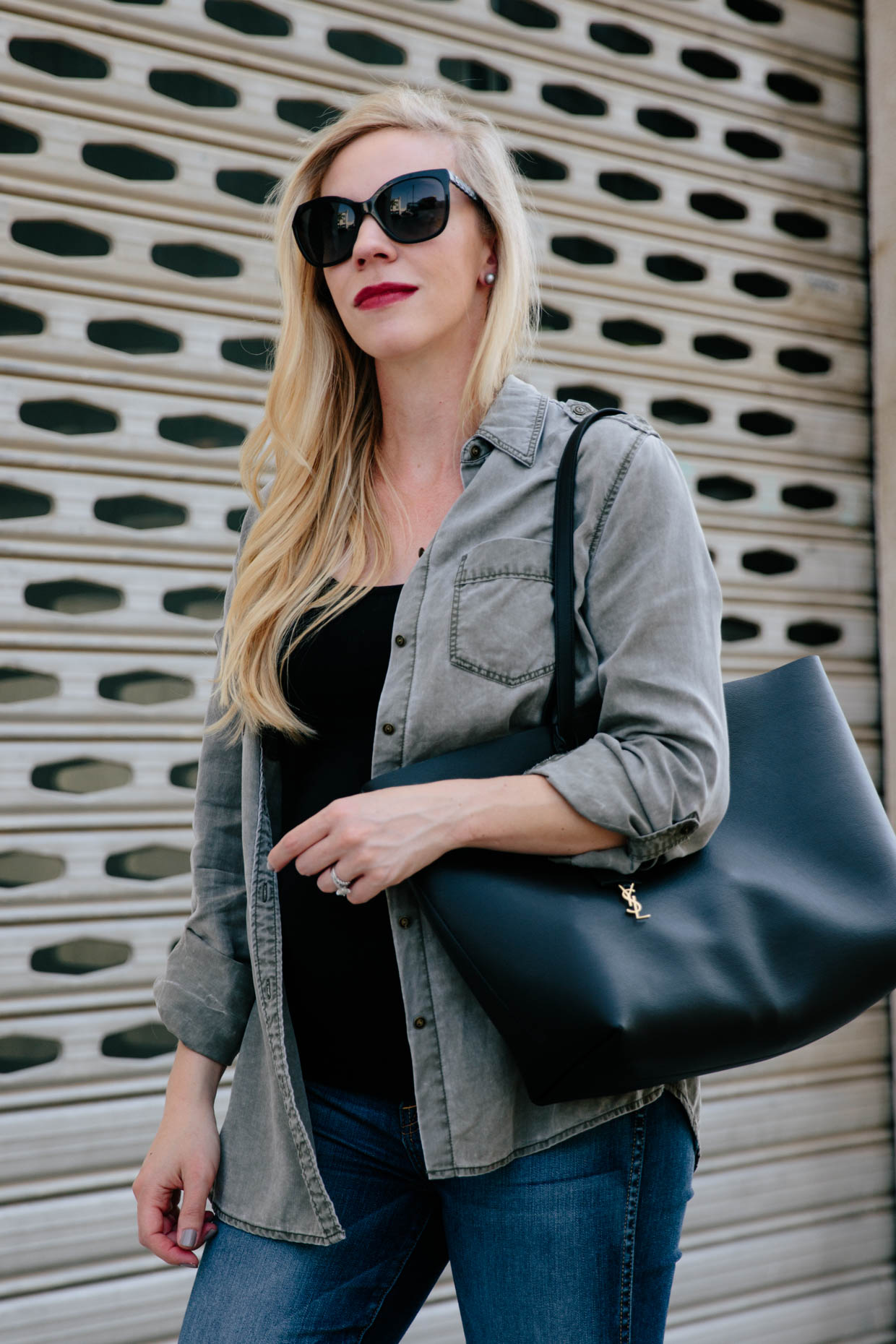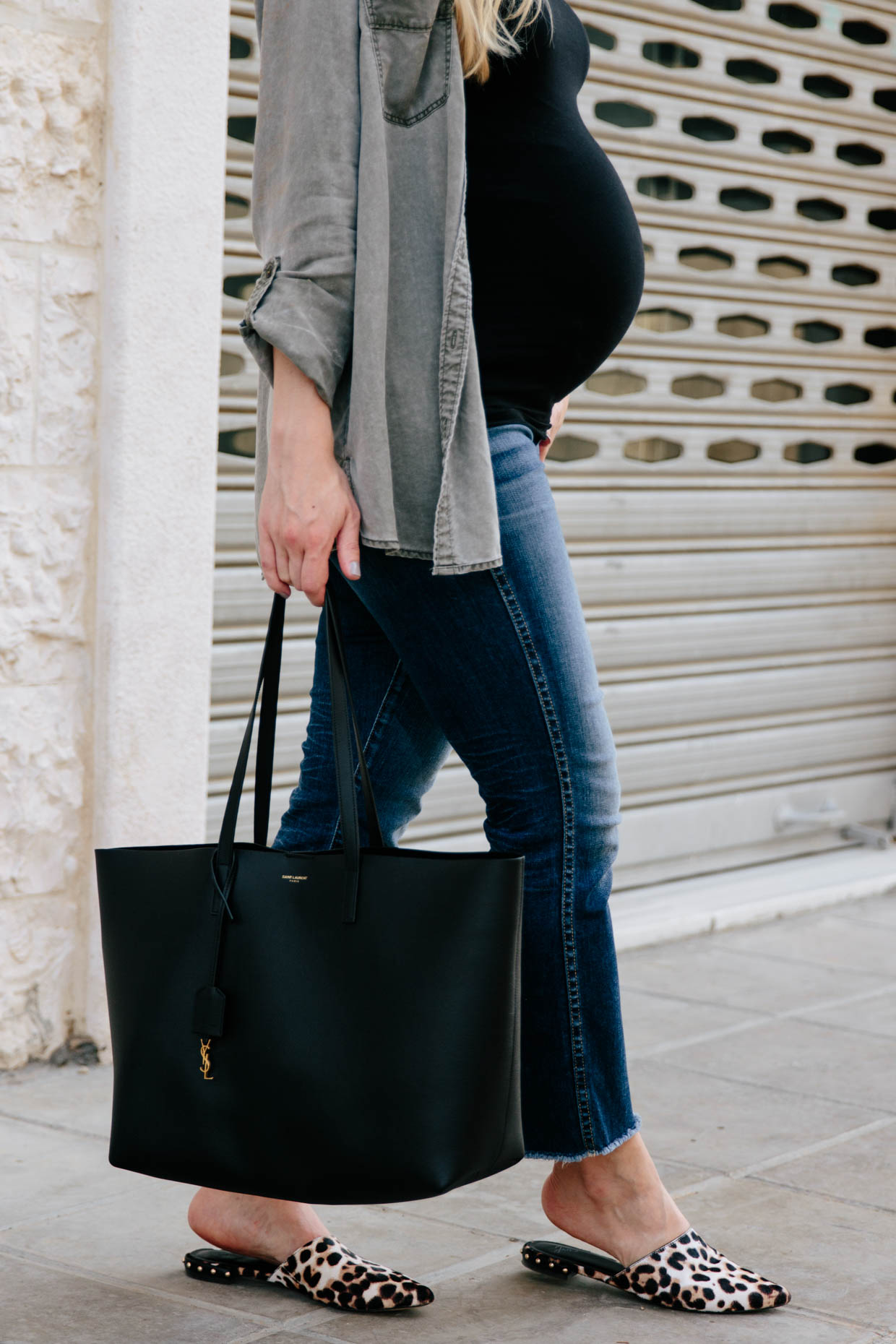 Before I go, I just want to remind you all that the Shopbop fall sale opens to the public today—it includes sale AND full-price items (yes, that includes designer brands like AG Jeans and Stuart Weitzman!) I shared my top picks on this post and things are already starting to sell out quickly, so make sure to head over and check it out. Have a great Wednesday!
Shop the Post
Linking with Walking in Memphis in High Heels, Living in Color Style, Elegantly Dressed and Stylish, The Pleated Poppy, Straight A Style, On The Daily Express & Color and Grace