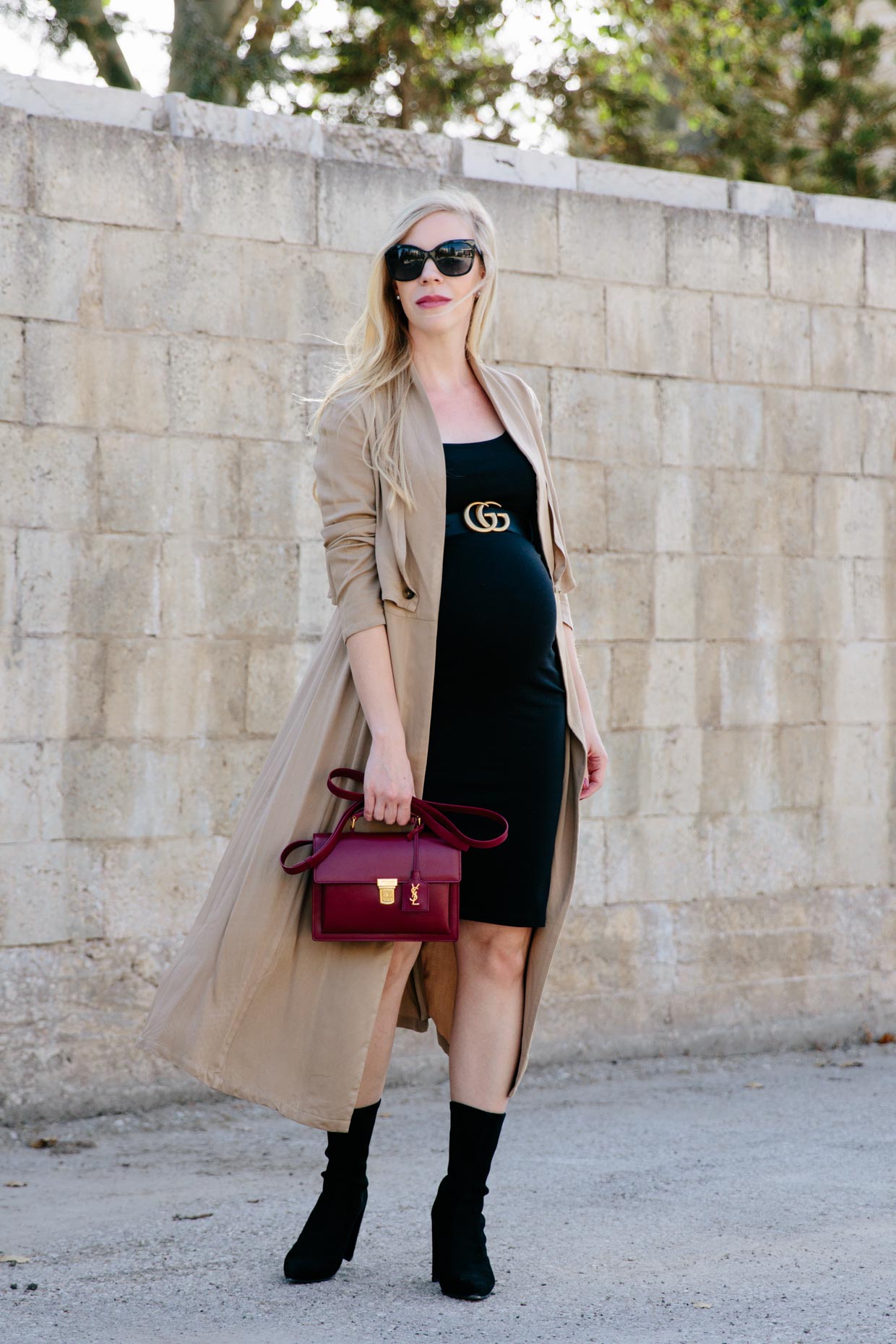 Happy Monday and I hope you all had a great weekend! We spent ours with our friend who had been visiting and he headed back to the States yesterday. He and my husband had fun camping and off-roading in the Wadi Rum desert then touring Petra while he was here, but I had to pass on both this far in my pregnancy. Plus, I had to be home to babysit our kitties—last week I mentioned how they were sick and we are just now getting out of the woods. We have no idea what they caught, but I'm so thankful they're finally getting back to normal. Just a word of advice if you happen to have multiple kitties: if one of them gets sick, separate them right away! We didn't listen to our vet's advice to do that and it was a nightmare when our other cat came down with the same virus.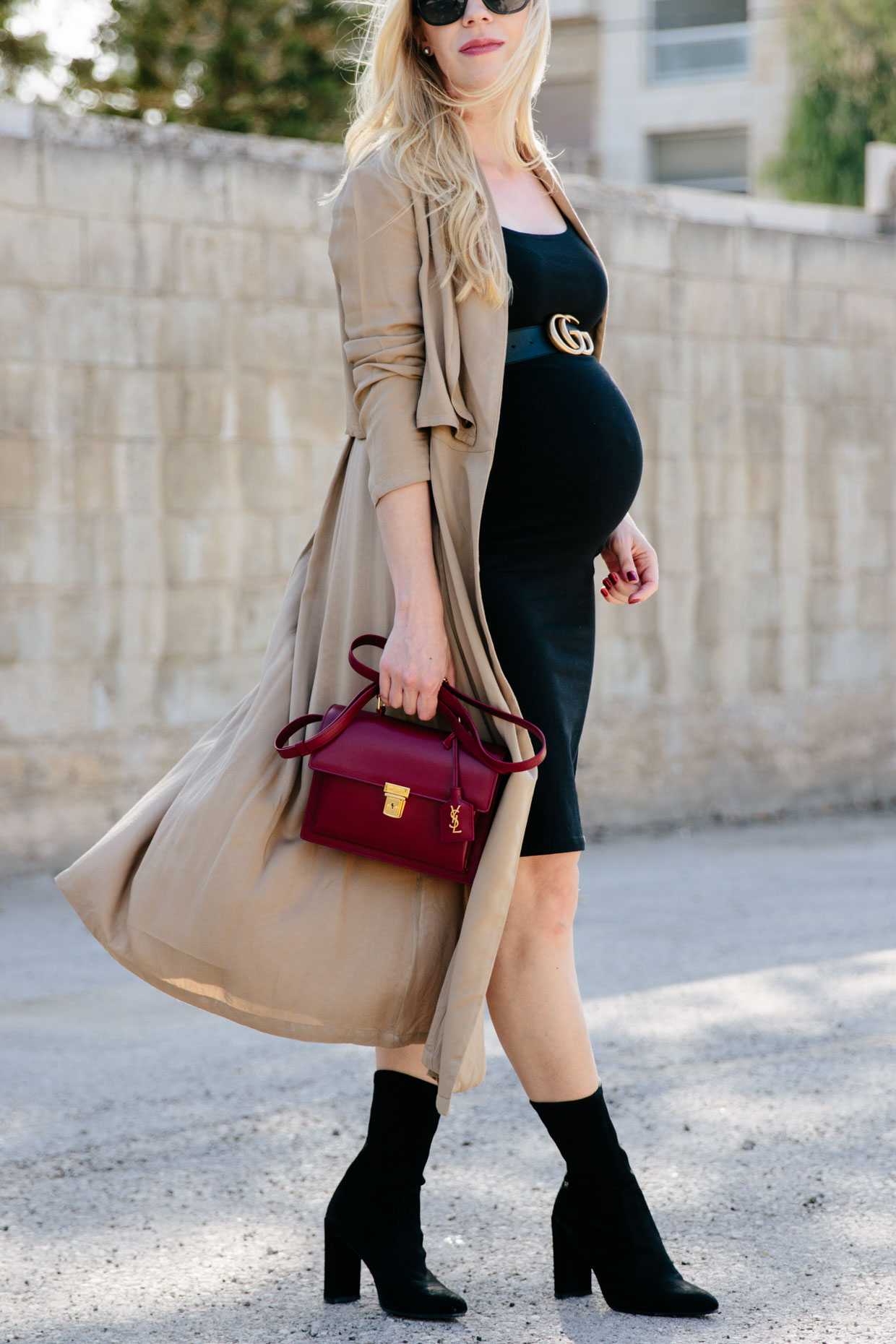 There are two things I'm excited about in this post: first up, this new khaki duster jacket. I'm a huge fan of duster jackets and the neutral color of this style makes it really versatile (plus it's under $30—can't beat that!). Second, I'm obsessed with my first pair of sock boots. I say first pair because these definitely won't be my last. I wasn't sure how I'd feel about them at first since I'm on the petite side but the way they cling to your ankle is actually very flattering. Next on my wish list is this sleek stiletto style and this velvet pair in gray is to die for. They were a great complement to my bodycon dress and long jacket and I can't wait to wear them again with straight leg jeans and sweater dresses.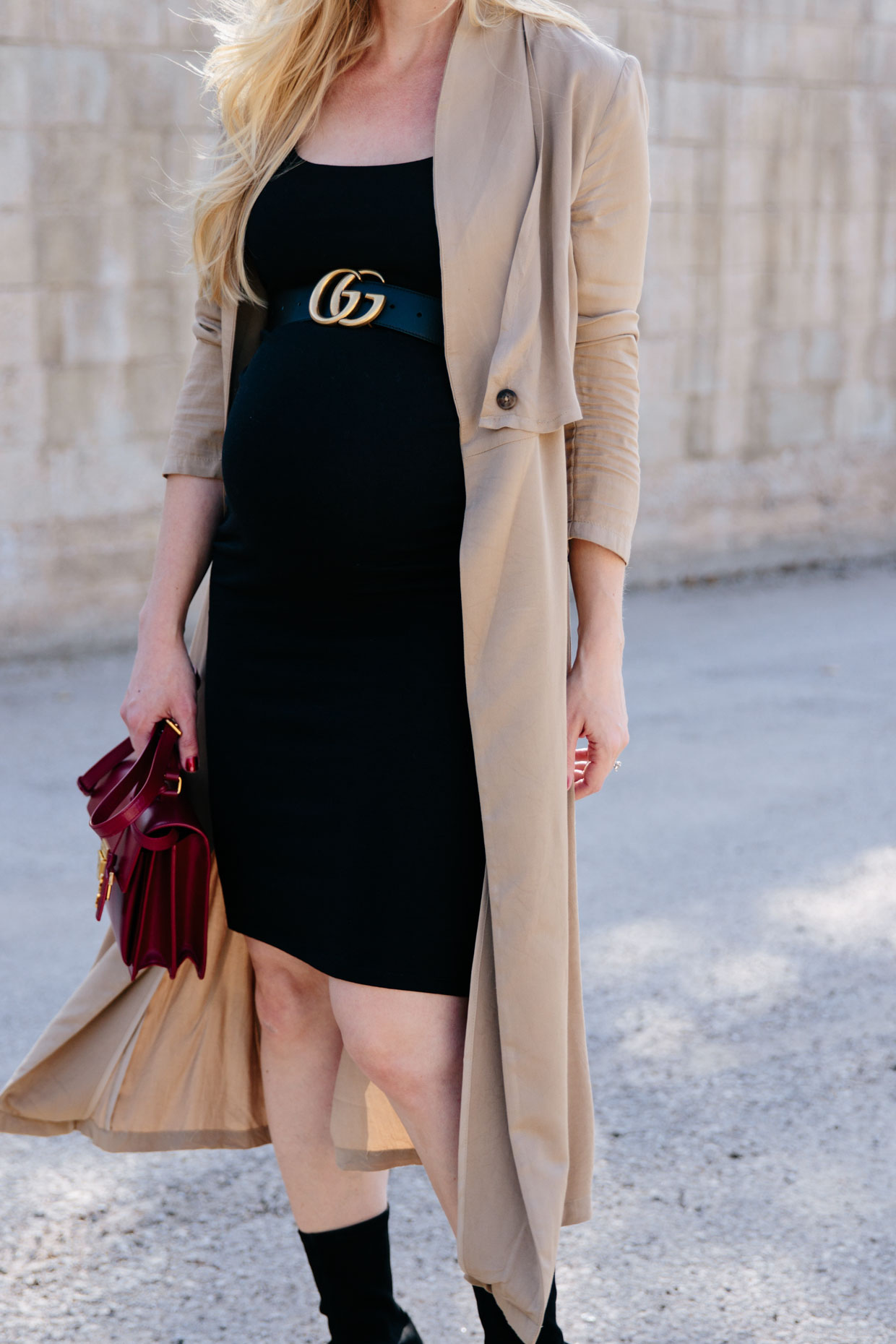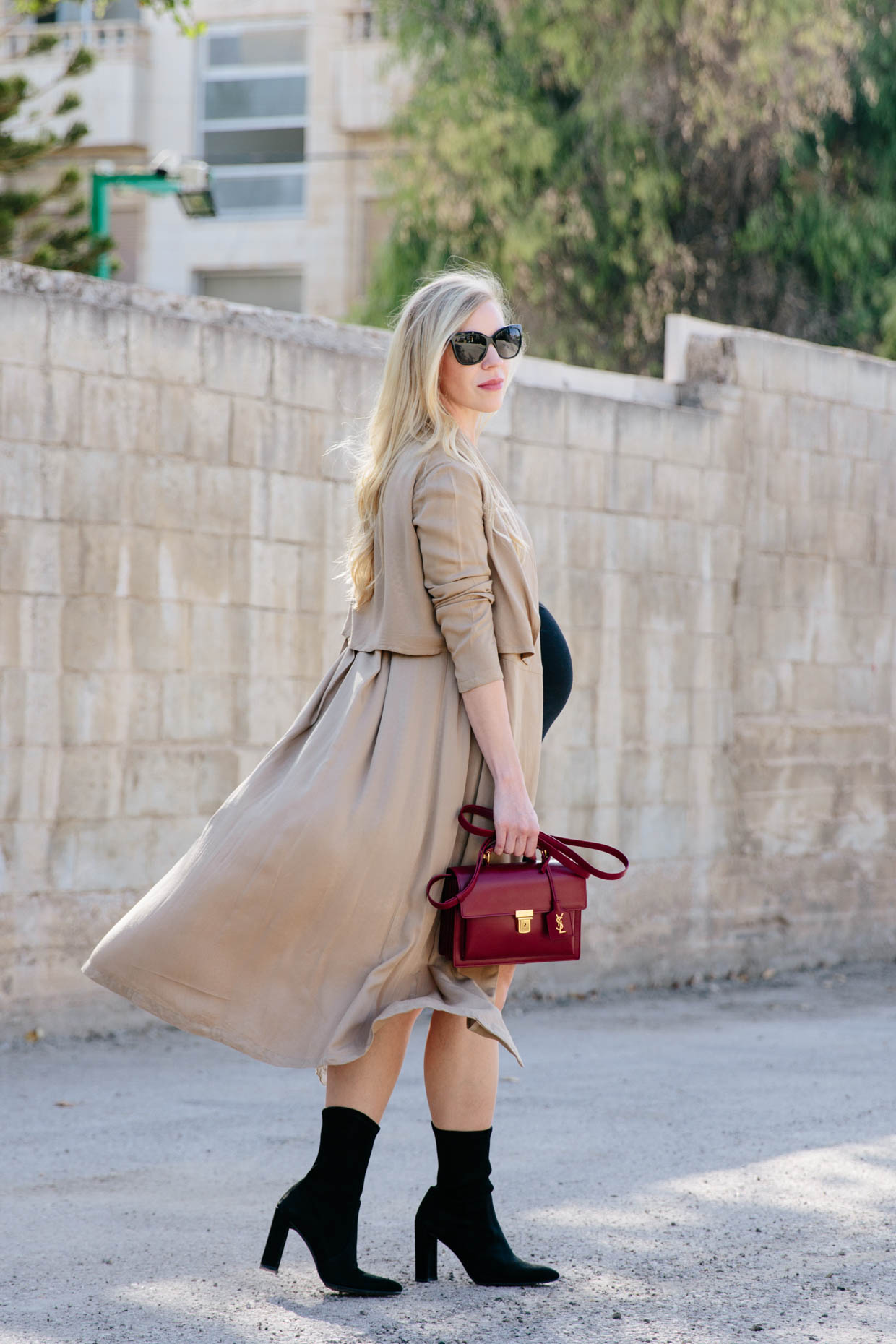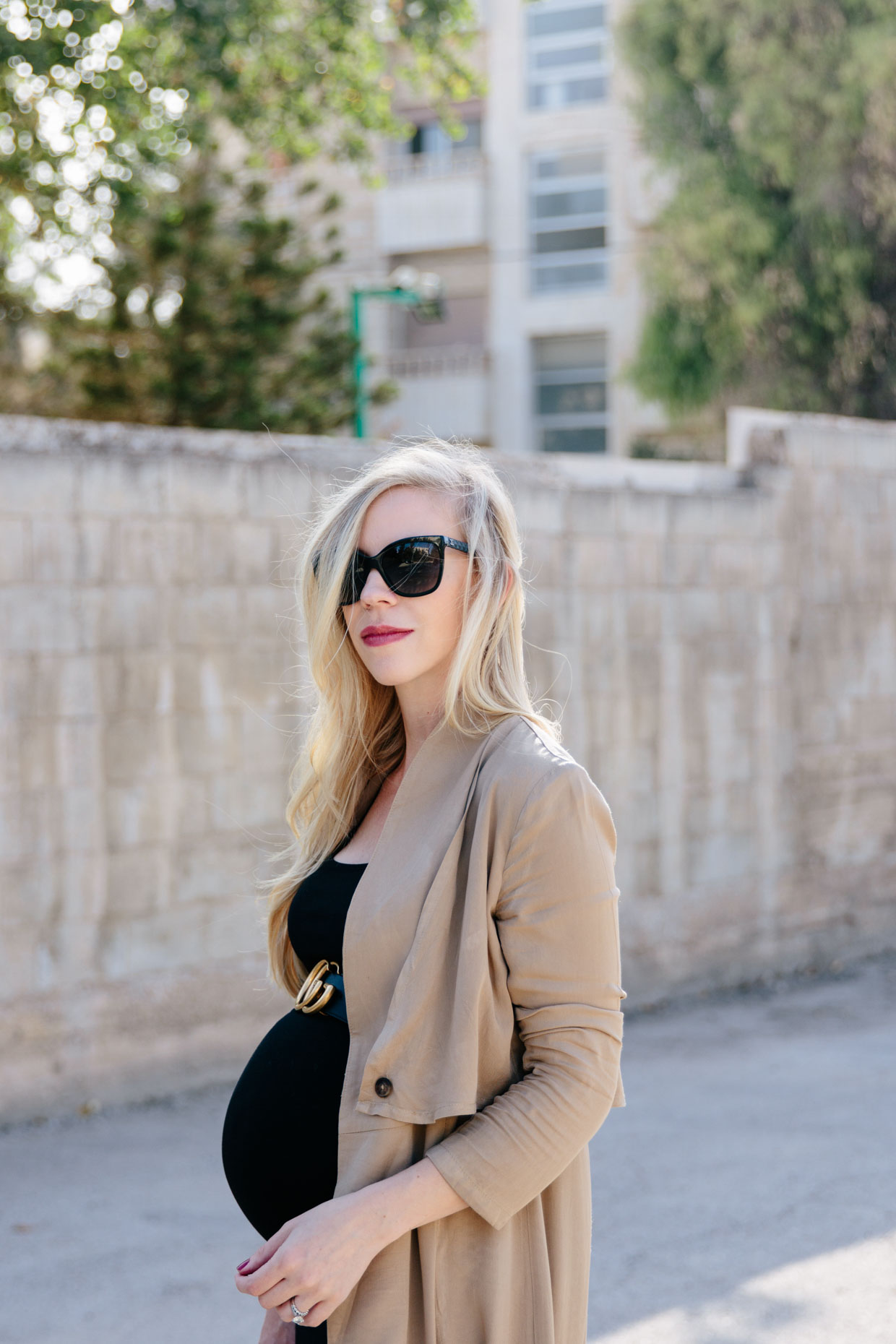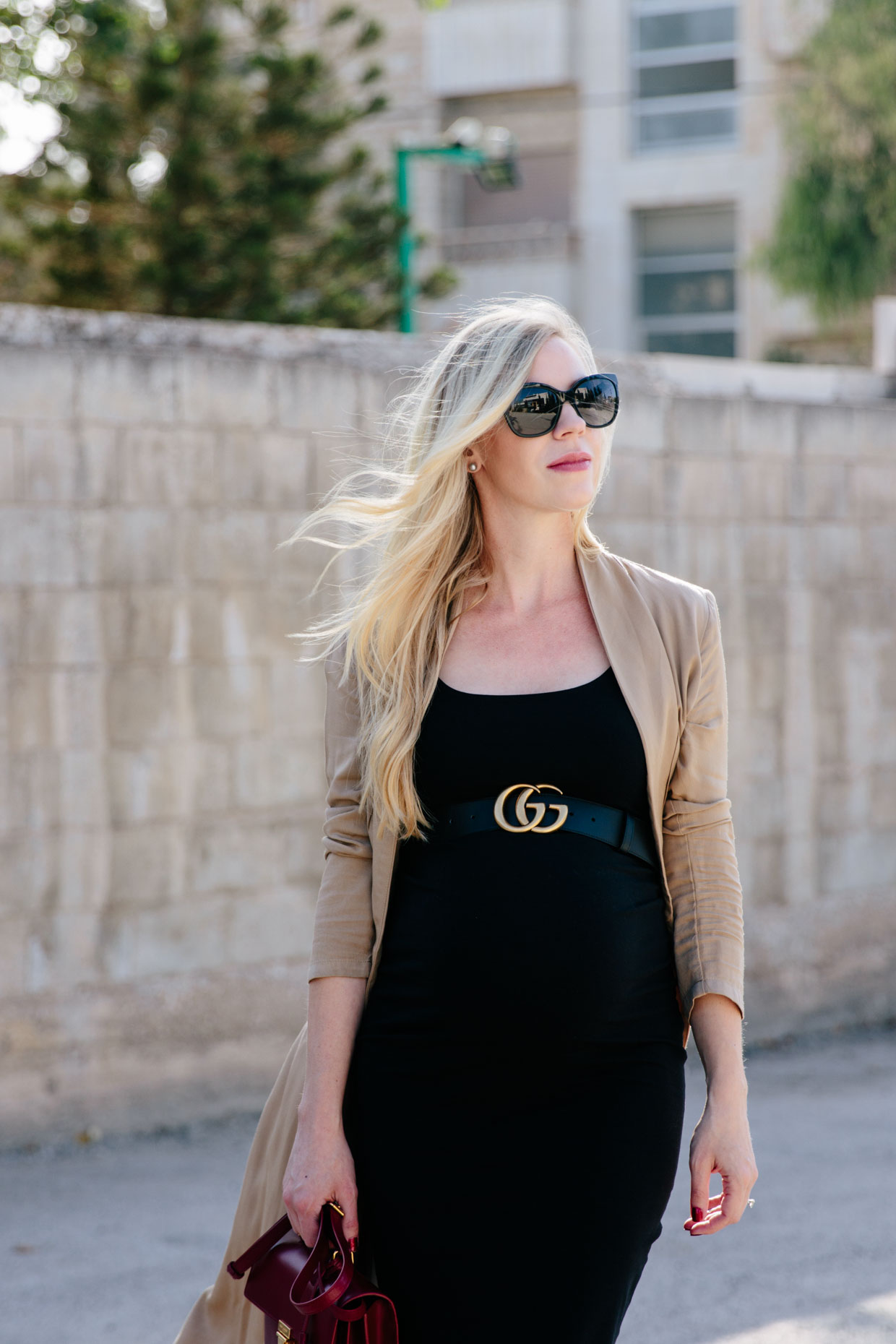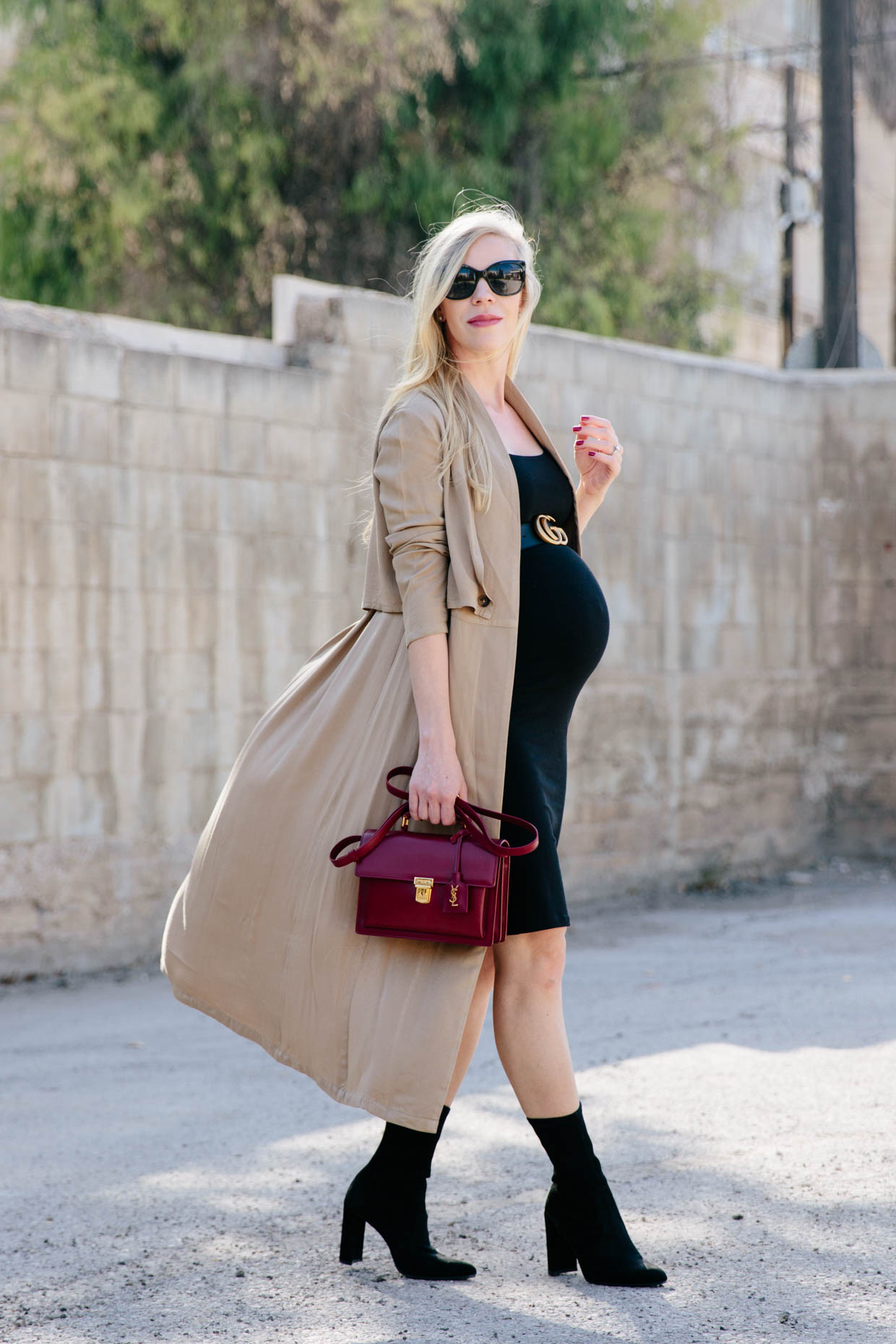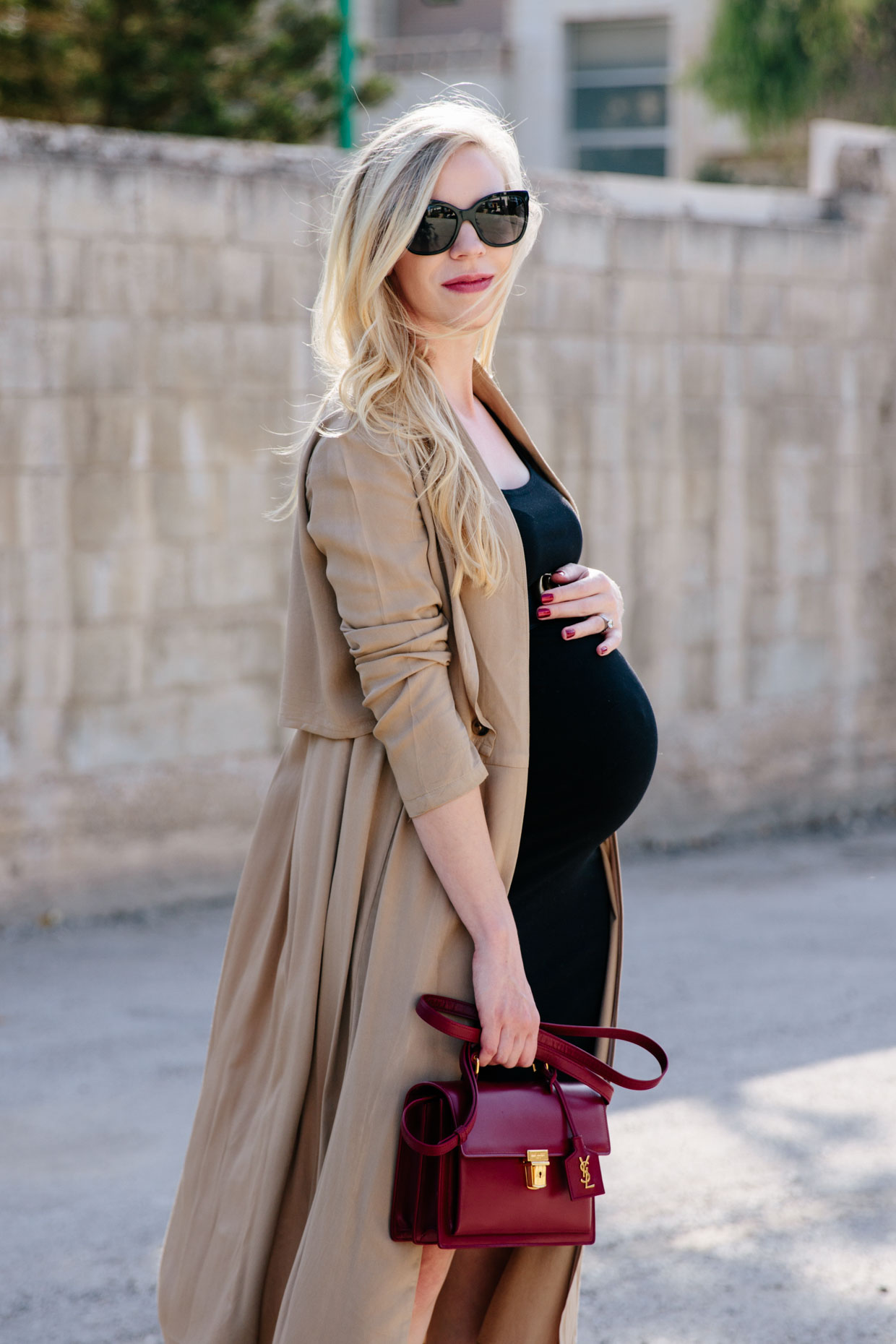 Wishing all of you a short and sweet Monday—thanks so much for reading!
Shop the Post
Linking with More Pieces of Me, Sincerely Jenna Marie & Pink Sole