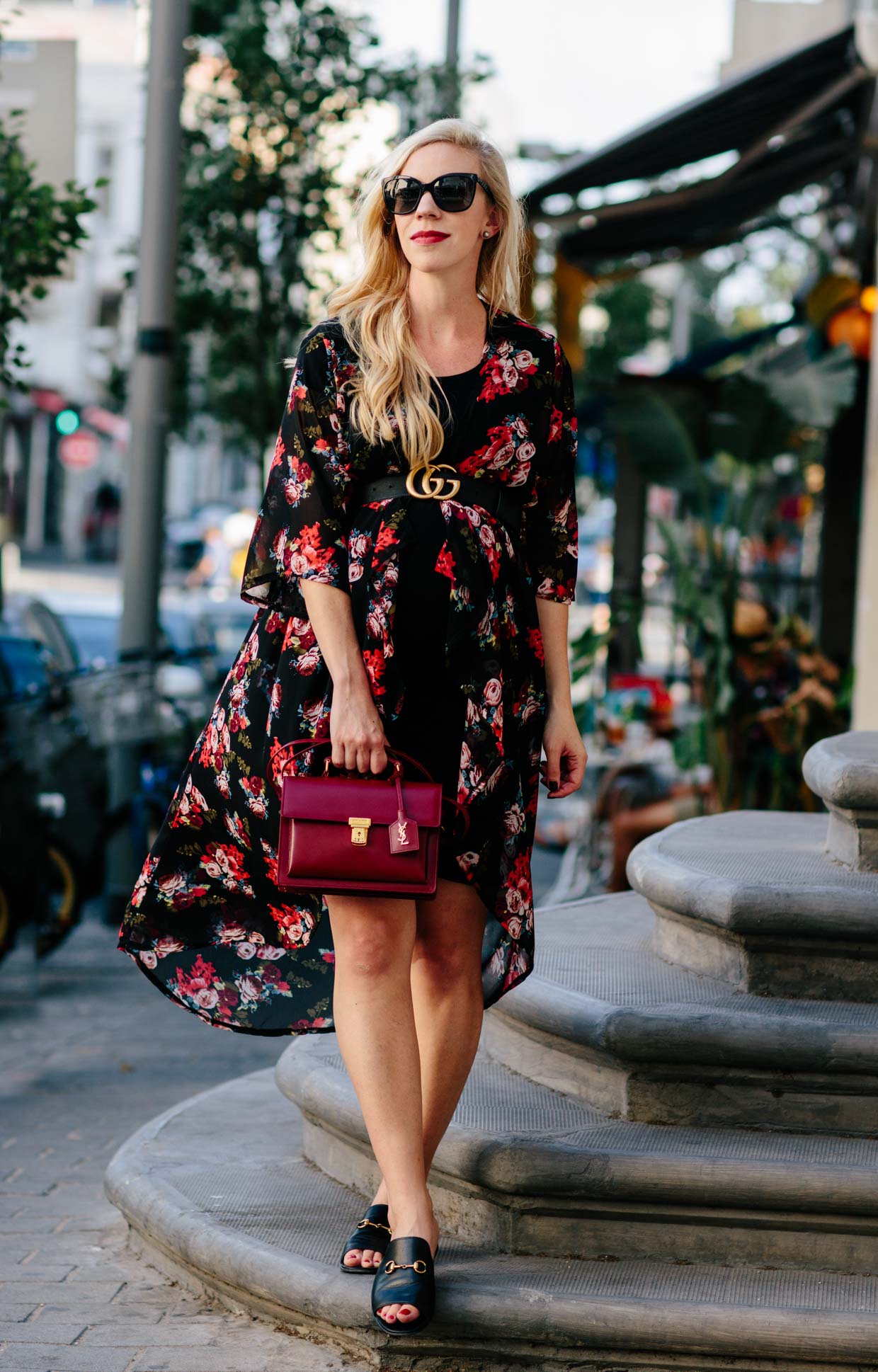 Hi everyone! We had a 5-day weekend, and if you follow me on Instagram, you already know we spent it in Tel Aviv, Israel. We had the best time there; I had no idea what a cool city it is and already can't wait to go back! What makes it even better is that it's only a few hours' drive for us from Amman. My husband and I agreed that being in Tel Aviv almost felt like we were home in the States; it's kind of like a cross between New York City and Rome: similar to NYC because it's very busy/modern with lots of restaurants and specialty shops, but the old architecture and tons of scooters thrown in gave it an Italian vibe (which brought back SO many memories of riding our Vespa!)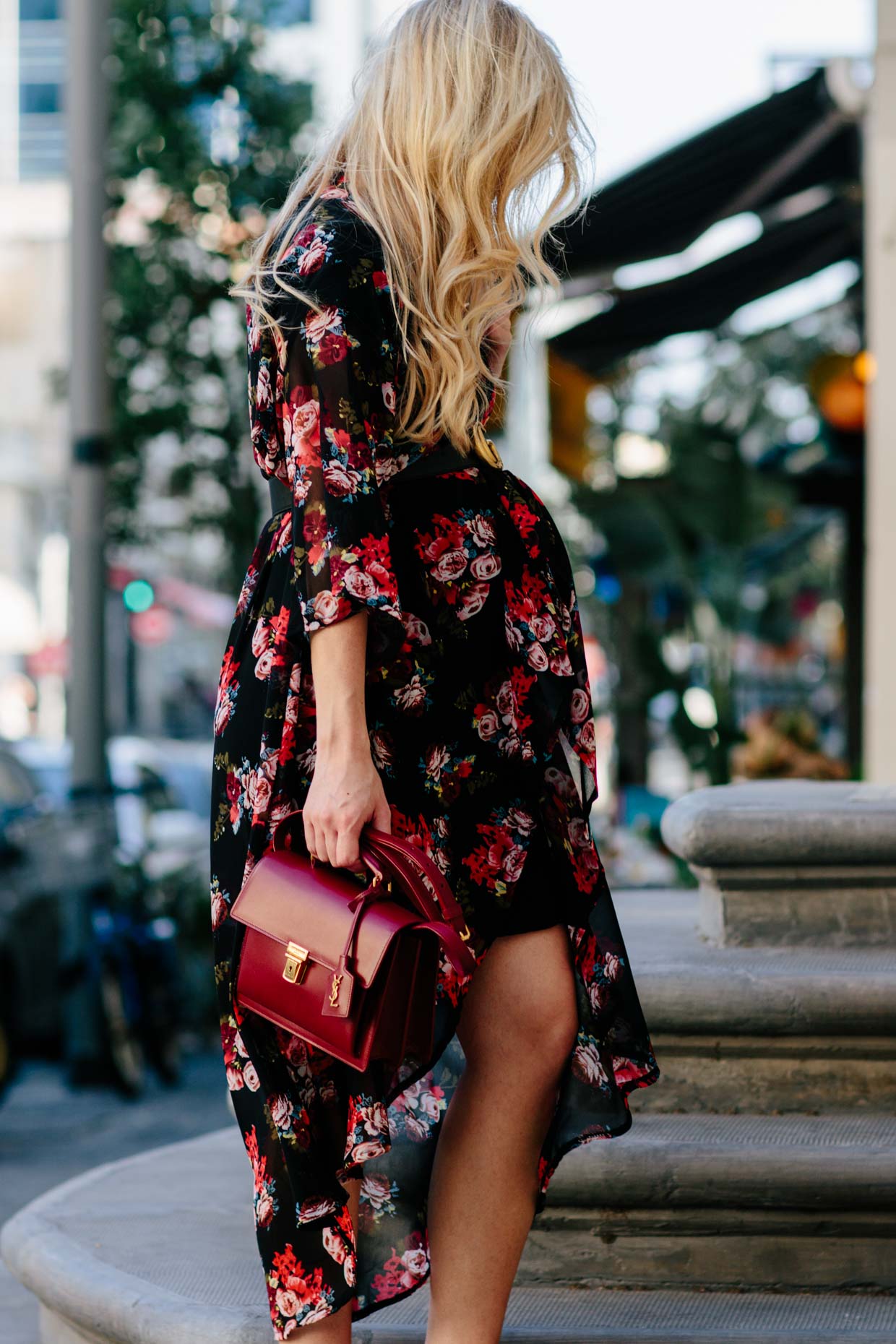 The fall season just may be my favorite time to wear floral print because it gets a darker update and I love deep colors. I ordered this long kimono from Shein and the product photos online didn't do it justice. It's really so pretty in person and the sheer fabric is great for layering in warm weather (unfortunately, Jordan isn't showing signs of cooling down anytime soon!)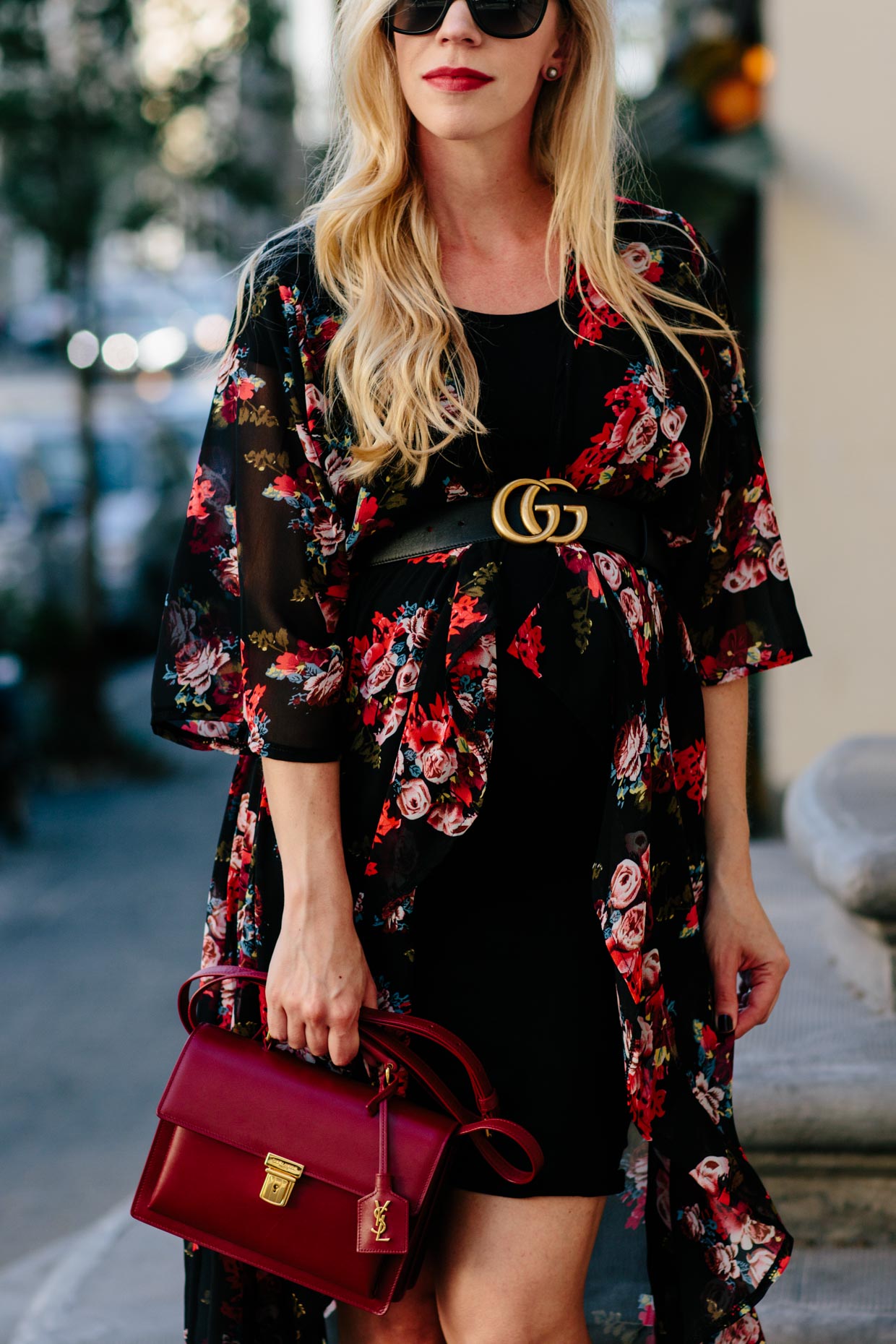 I know you all may be tired of seeing me add this Gucci belt to so many outfits, but it really helps to flatter a baby bump and it's one of the few belts I can still wear. Thank goodness I decided to have more holes added to it last winter so I can wear it high around my waist!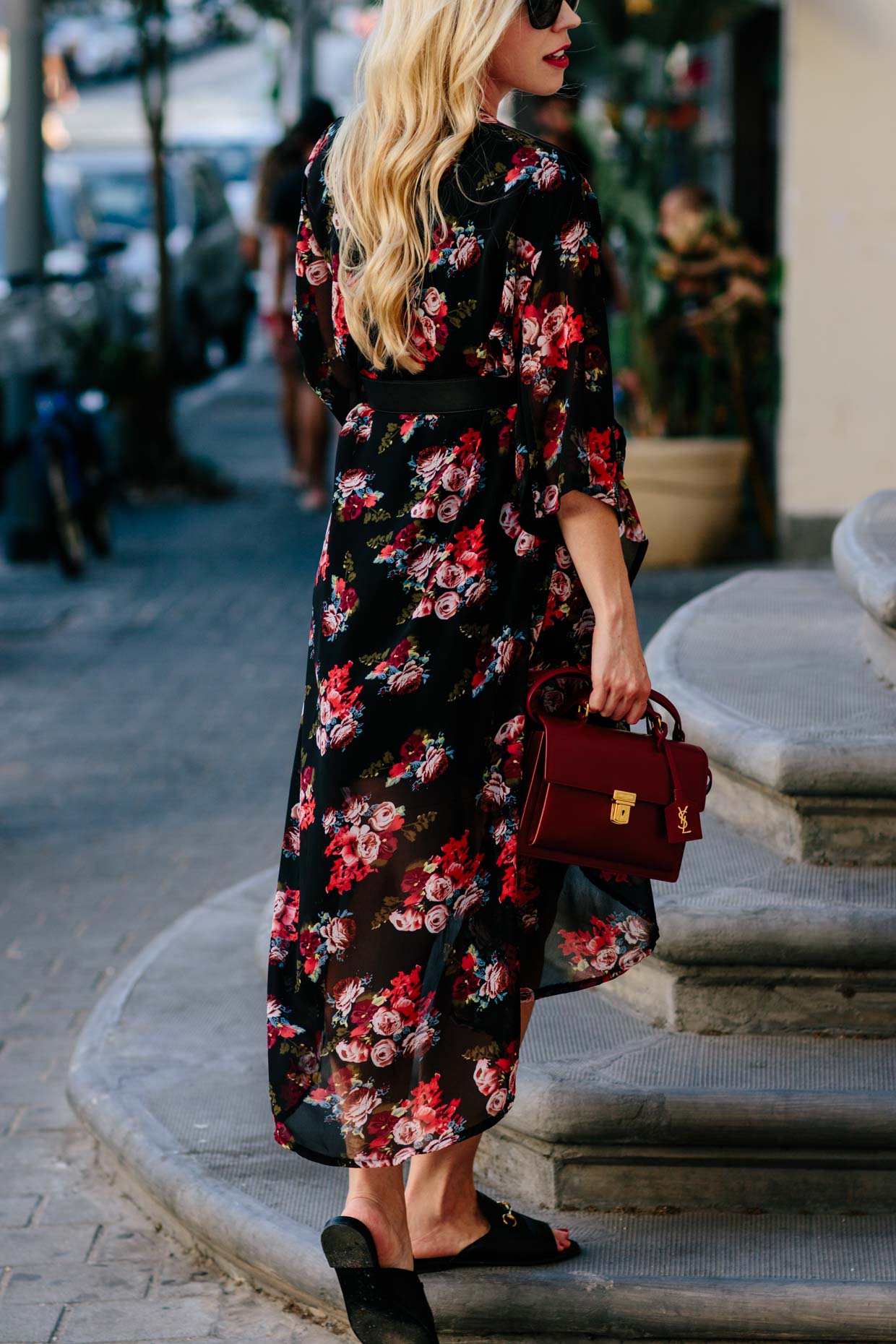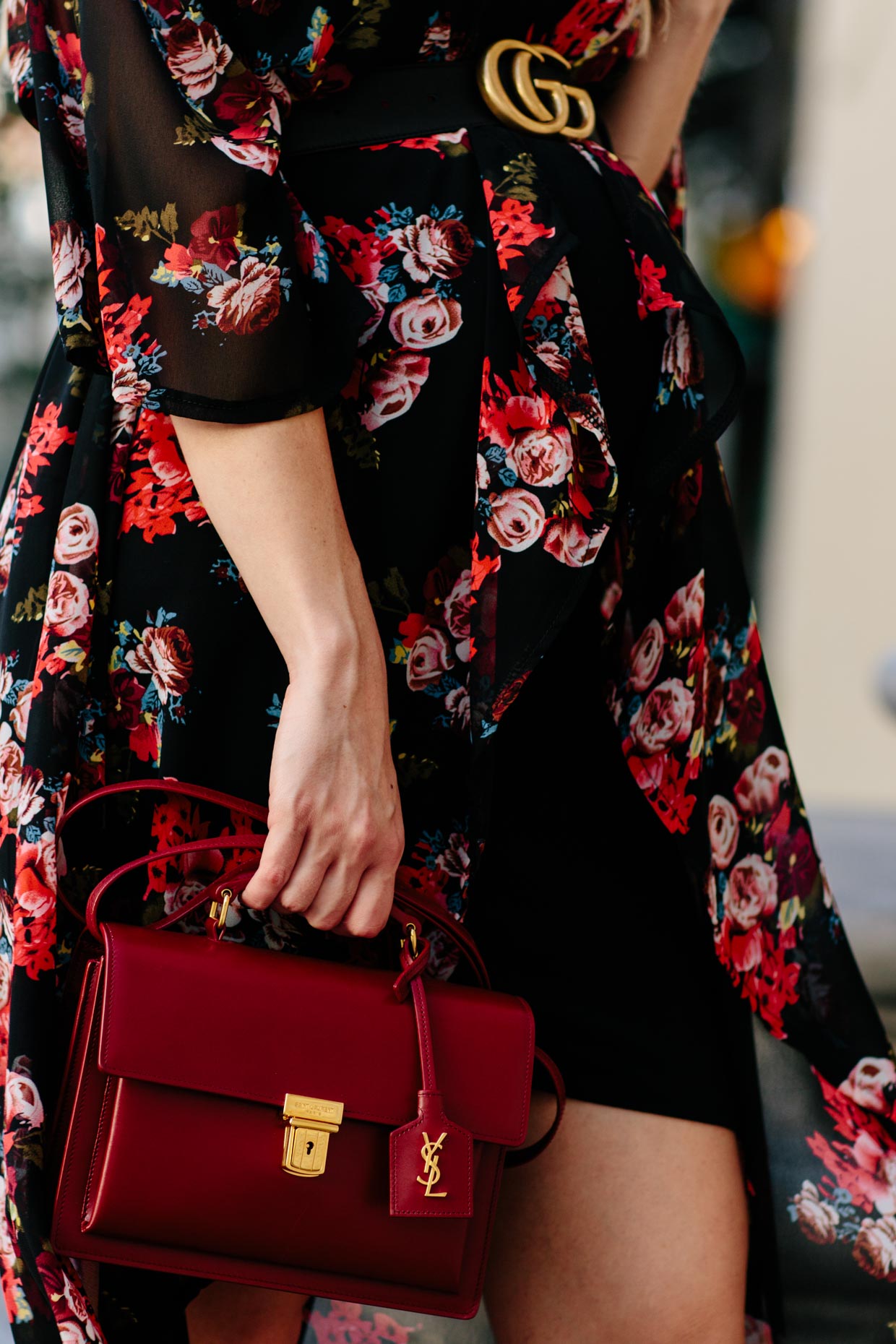 I've had this bag for a few years and love it as much as the day I bought it. I could never find it online until just a few days ago when I saw this gently used one: and the best part it is that it's 50% off, which is amazing!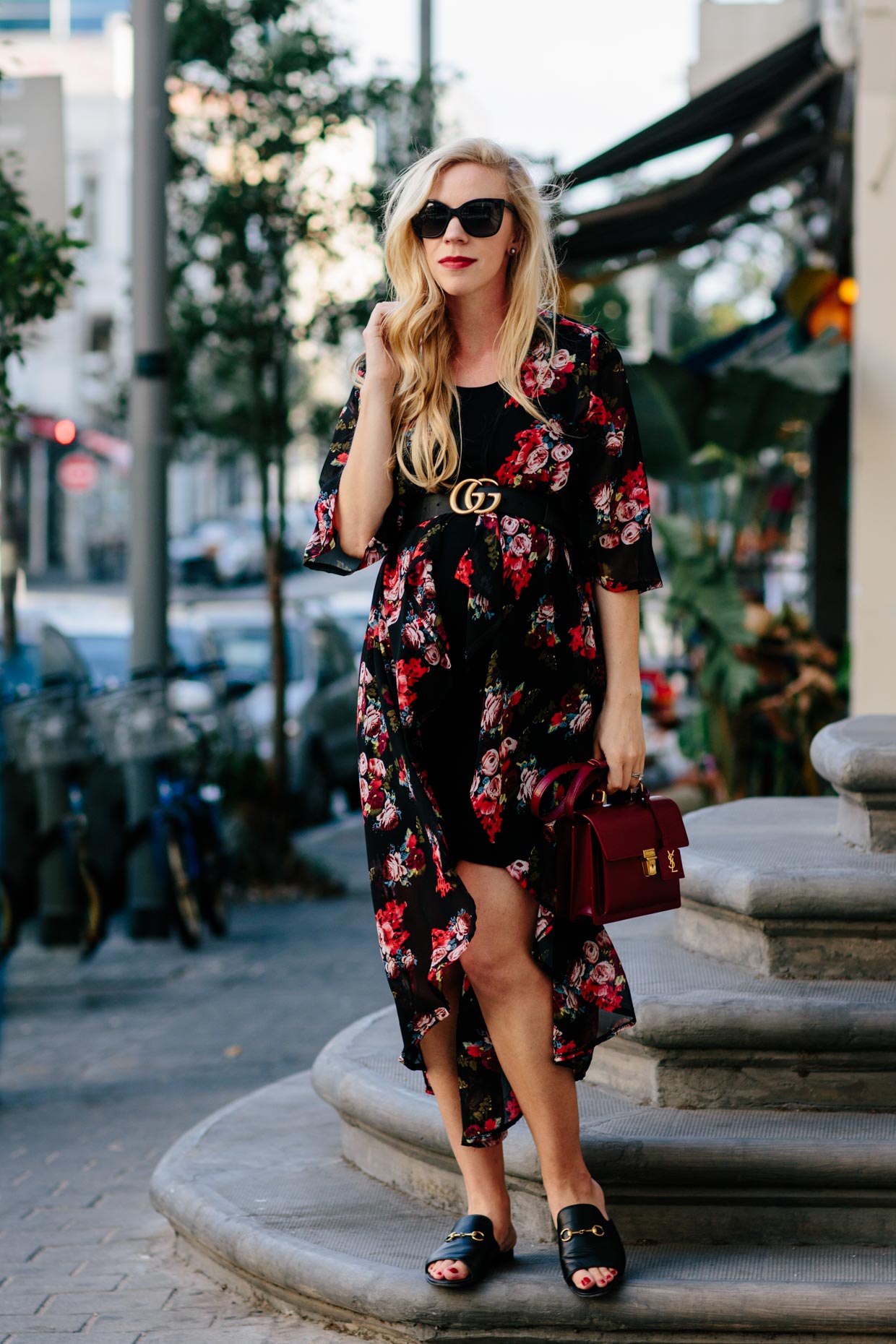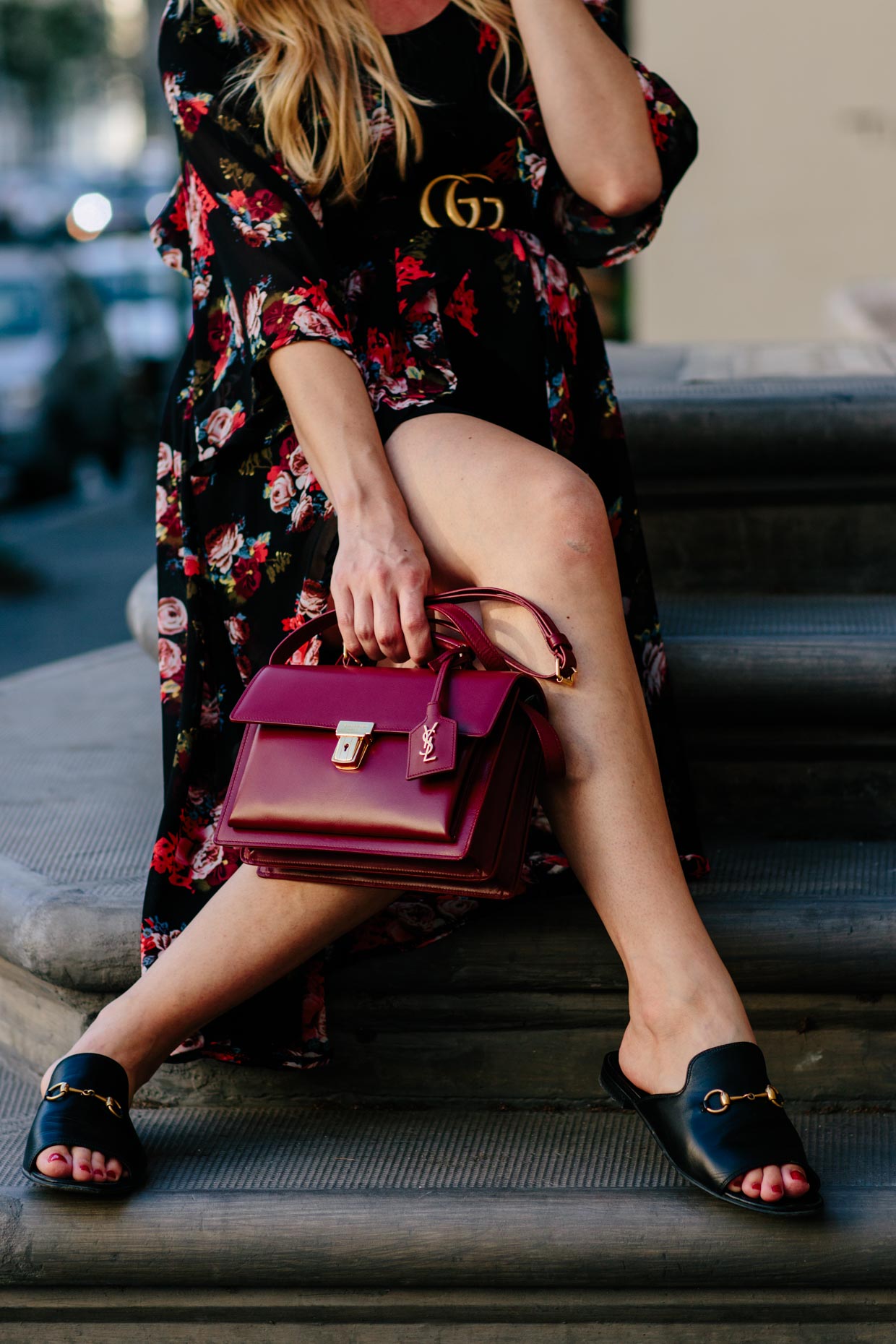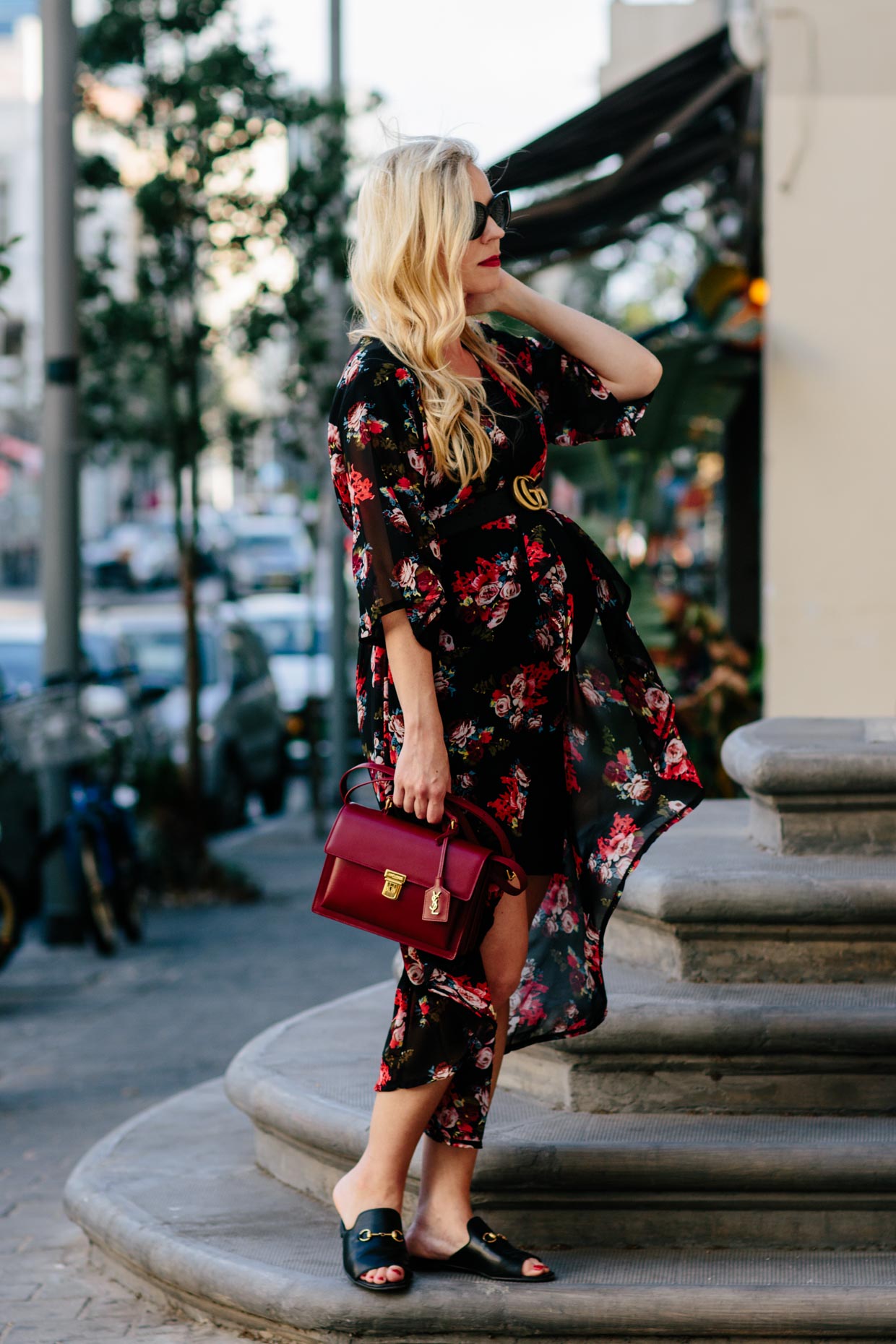 I hope all of you had a great Labor Day weekend and are enjoying the short week! Thanks so much for reading!
Shop the Post
Linking with Walking in Memphis in High Heels, Living in Color Style, Elegantly Dressed and Stylish, Straight A Style, On The Daily Express & Color and Grace