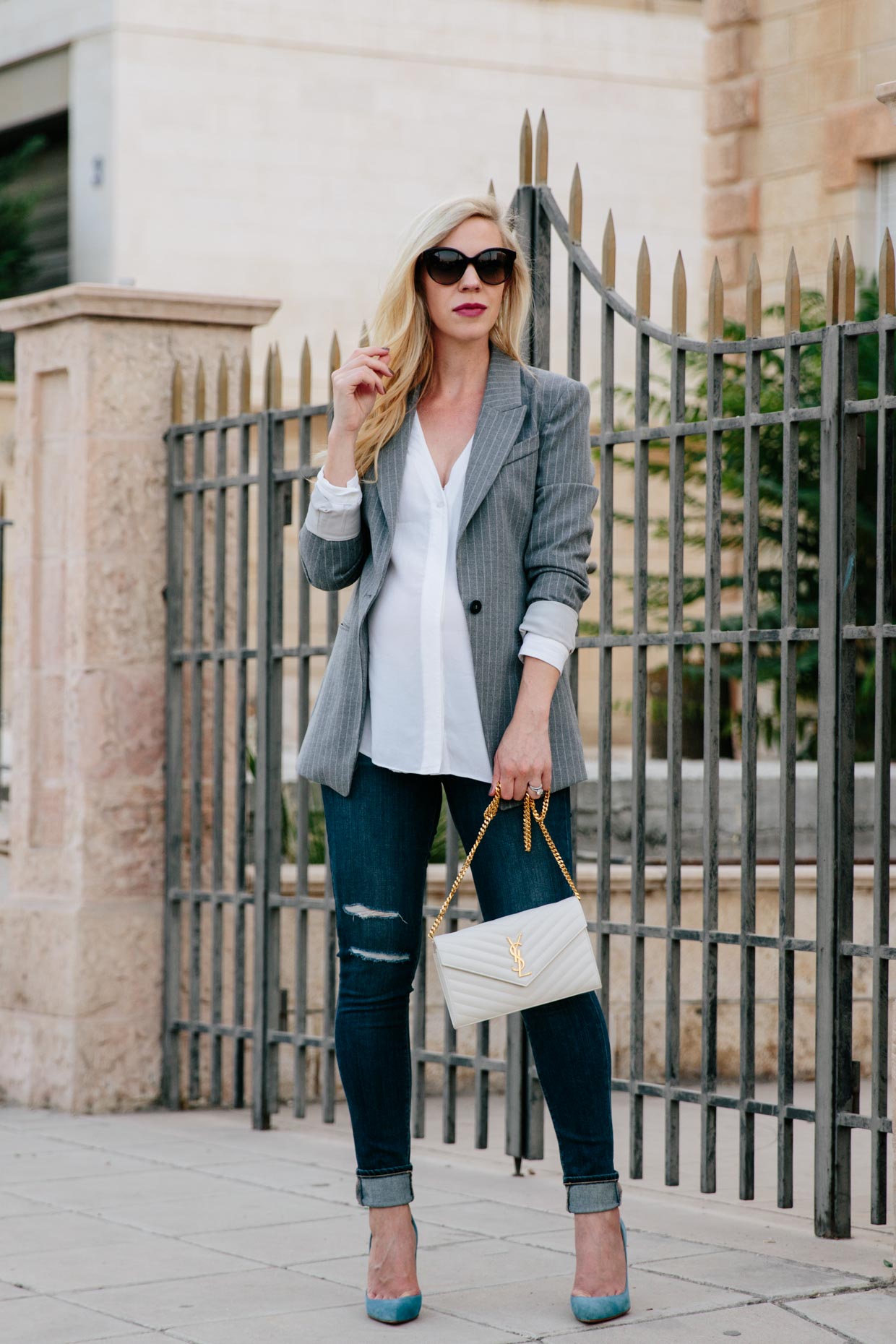 Happy Monday! It's going to be a short week for us since there's a Jordanian holiday that happens to fall right before Labor Day, so we have a five-day weekend coming up. My husband and I decided to take advantage and head somewhere new for the long break—we leave on Thursday and I can't wait! Since pregnancy, there haven't been many days where I get dressed up, mainly due to a limited wardrobe and partially just my lack of energy. Over the weekend, though, I got the urge to put a little more effort into my dinner date night look (complete with heels!)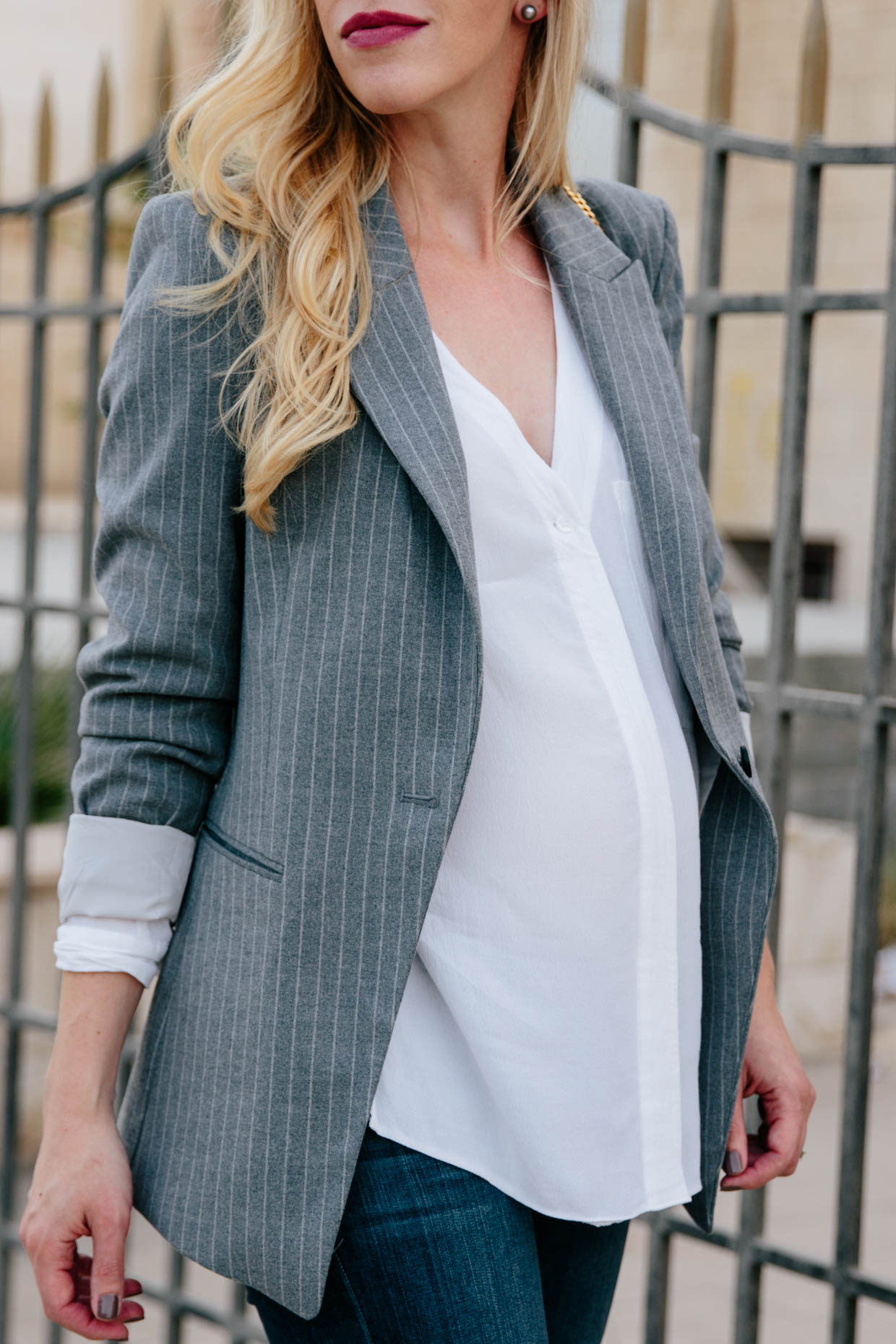 Casual or polished, a blazer and jeans is one combo that never gets old. Normally I'd throw on a maternity tee/tank as my base layer, but this time I wanted to dress up my blazer a bit more. I was more than a little excited about still being able to fit into this non-maternity blouse—previously buying things that are a bit oversized has ending up serving me well during pregnancy!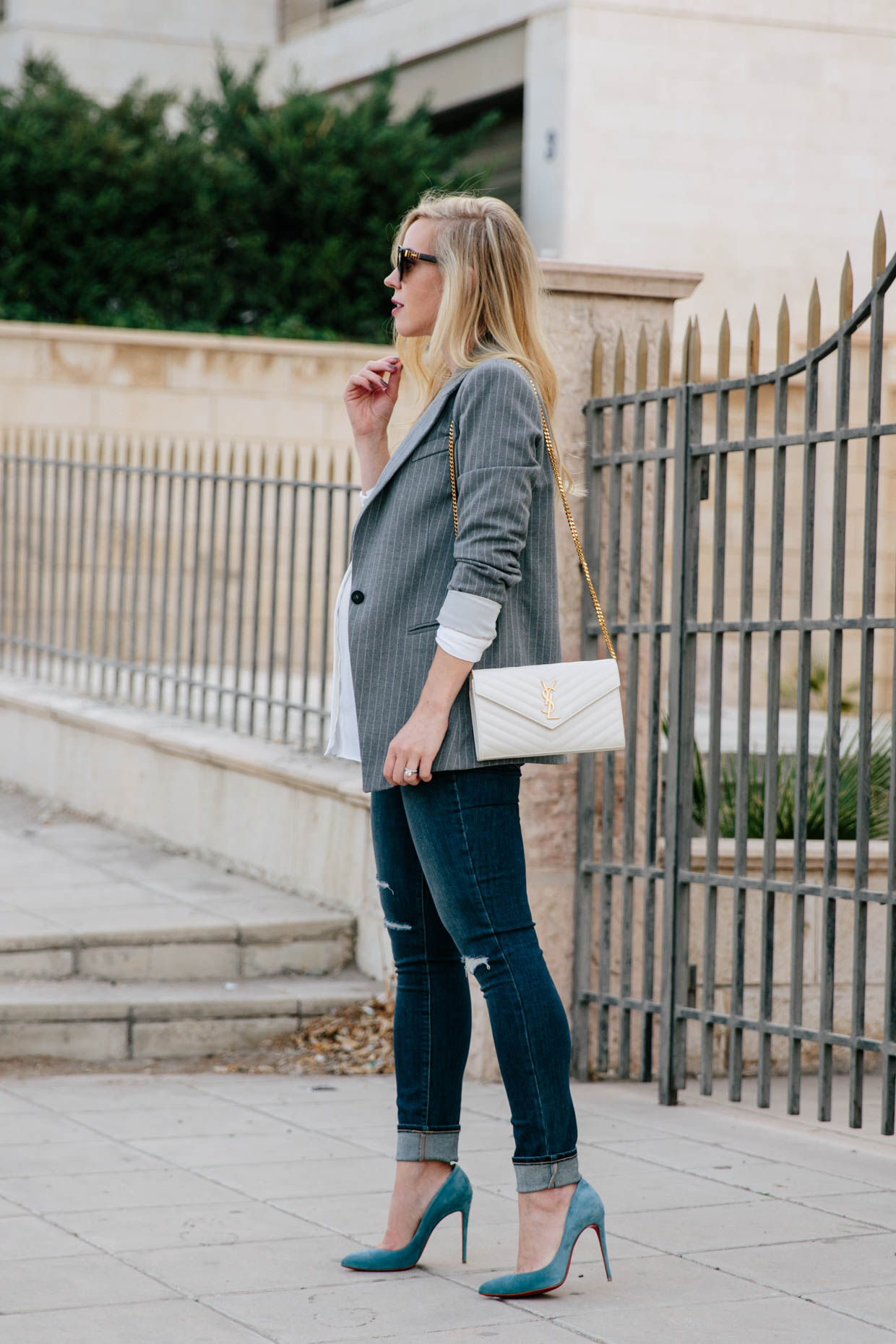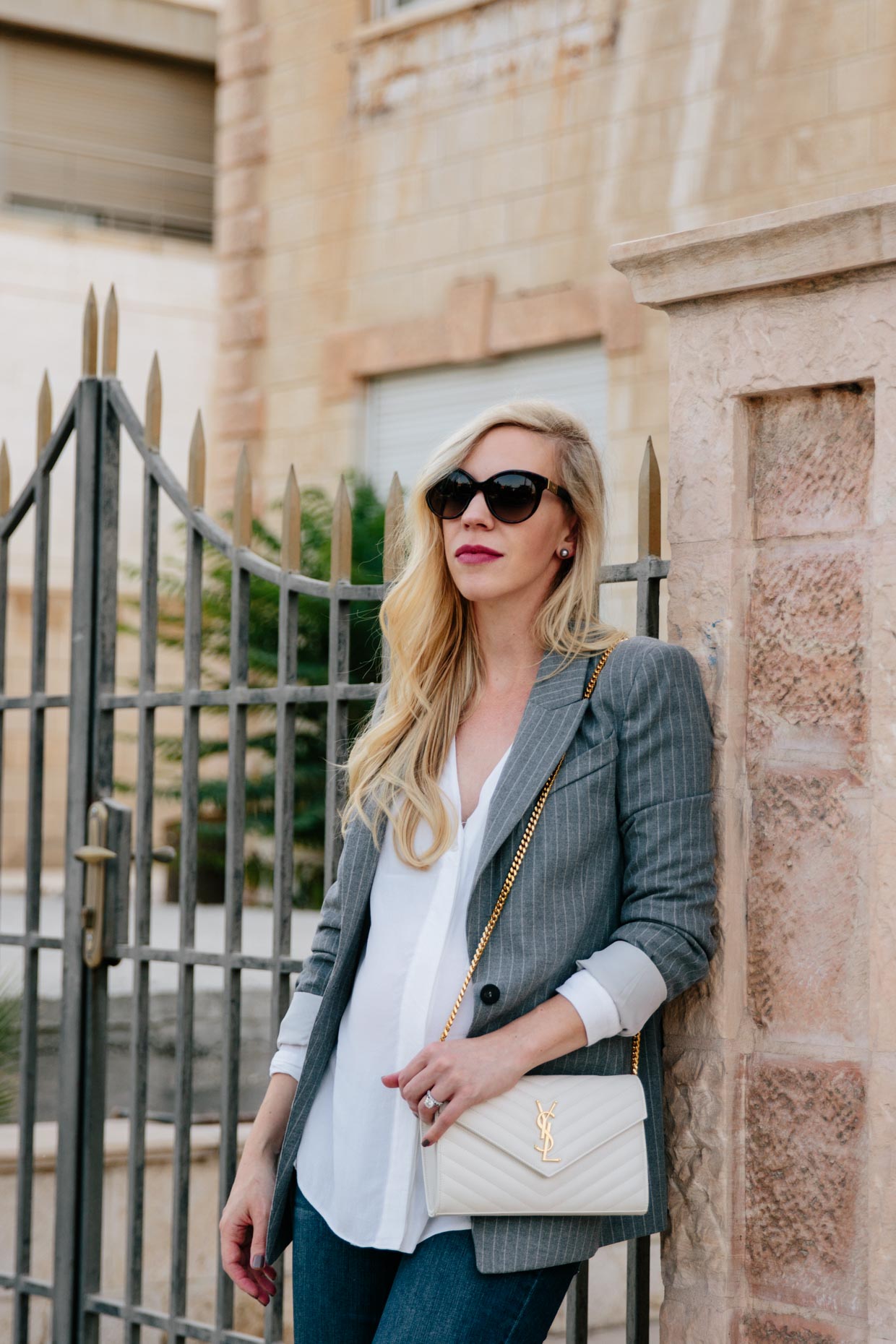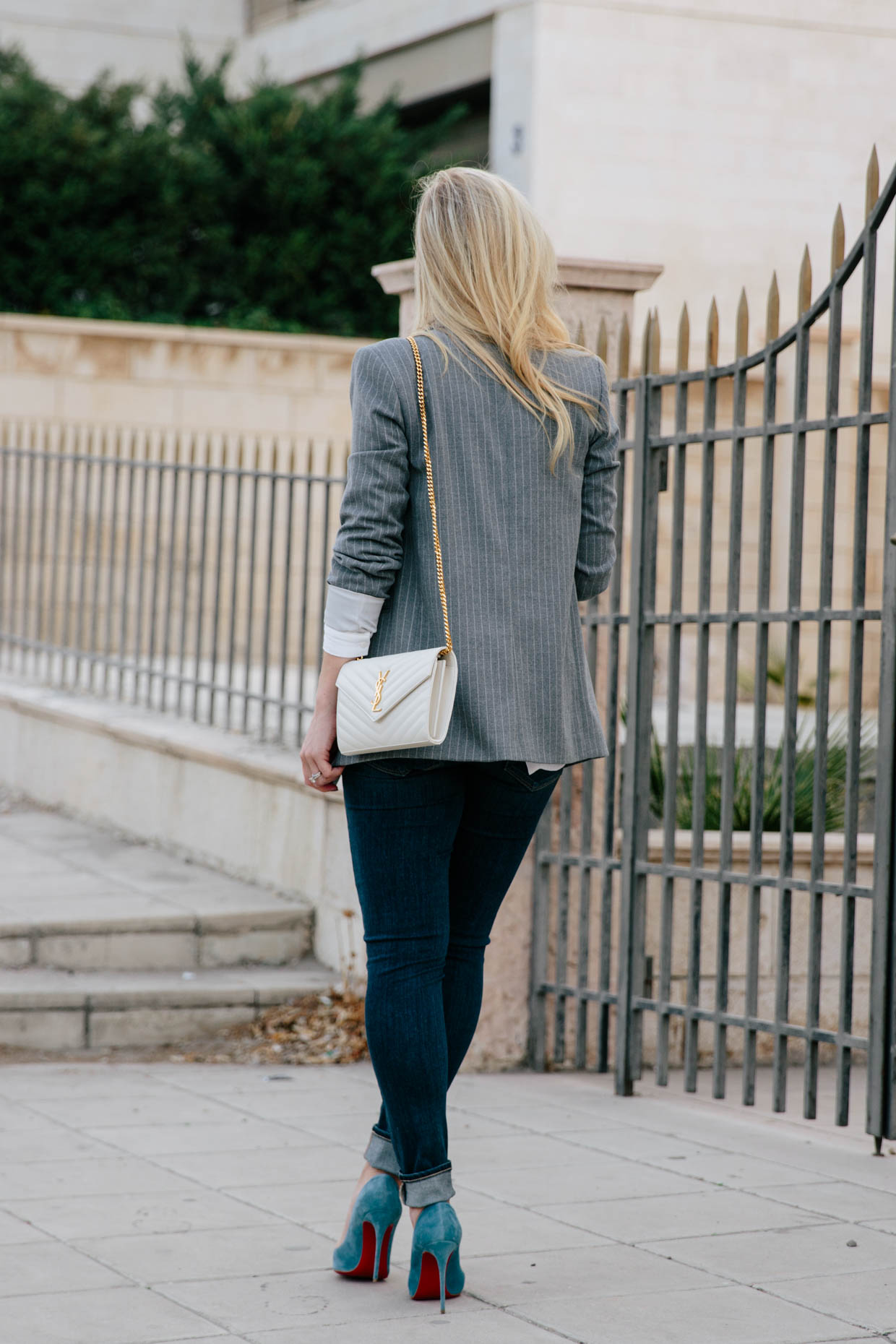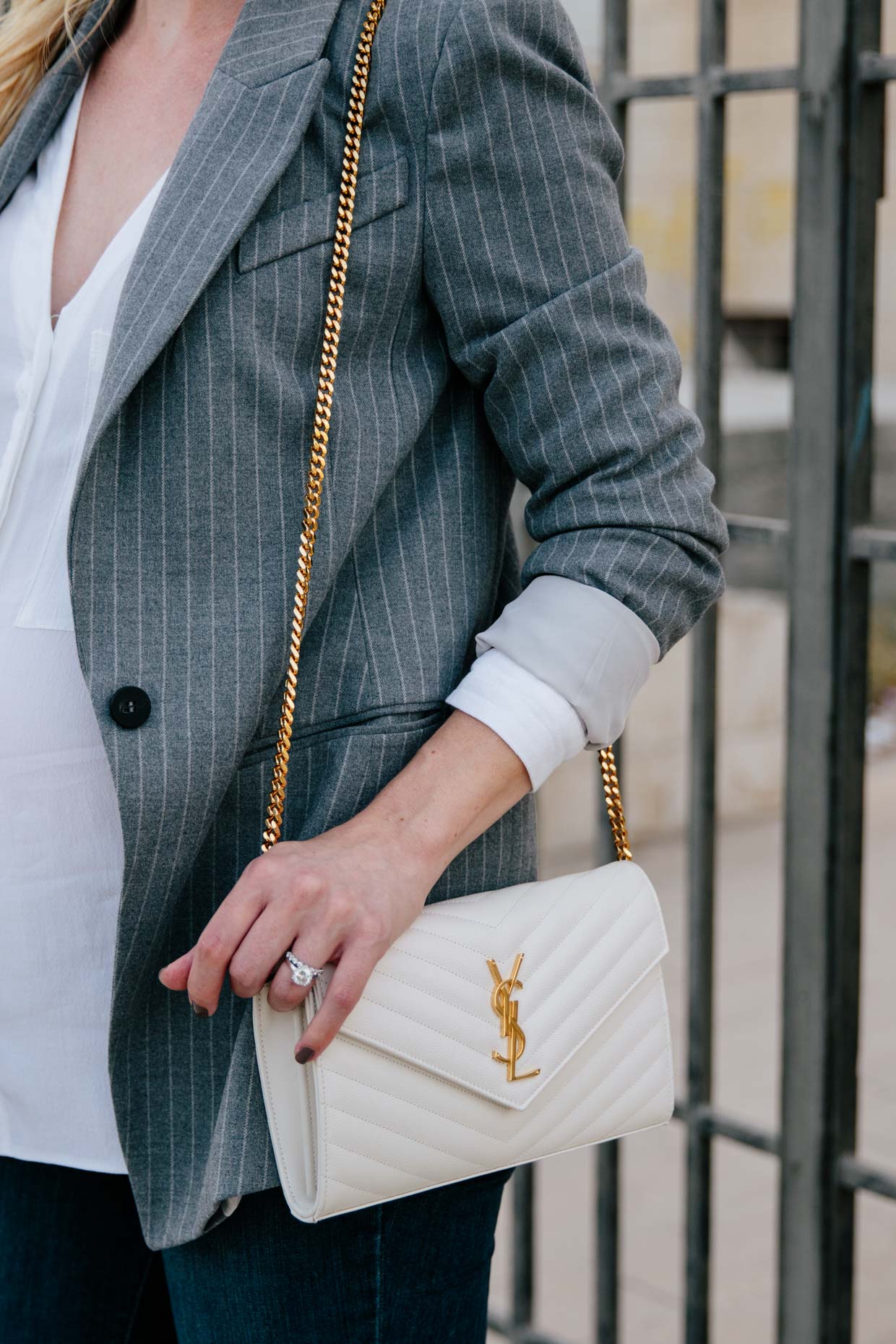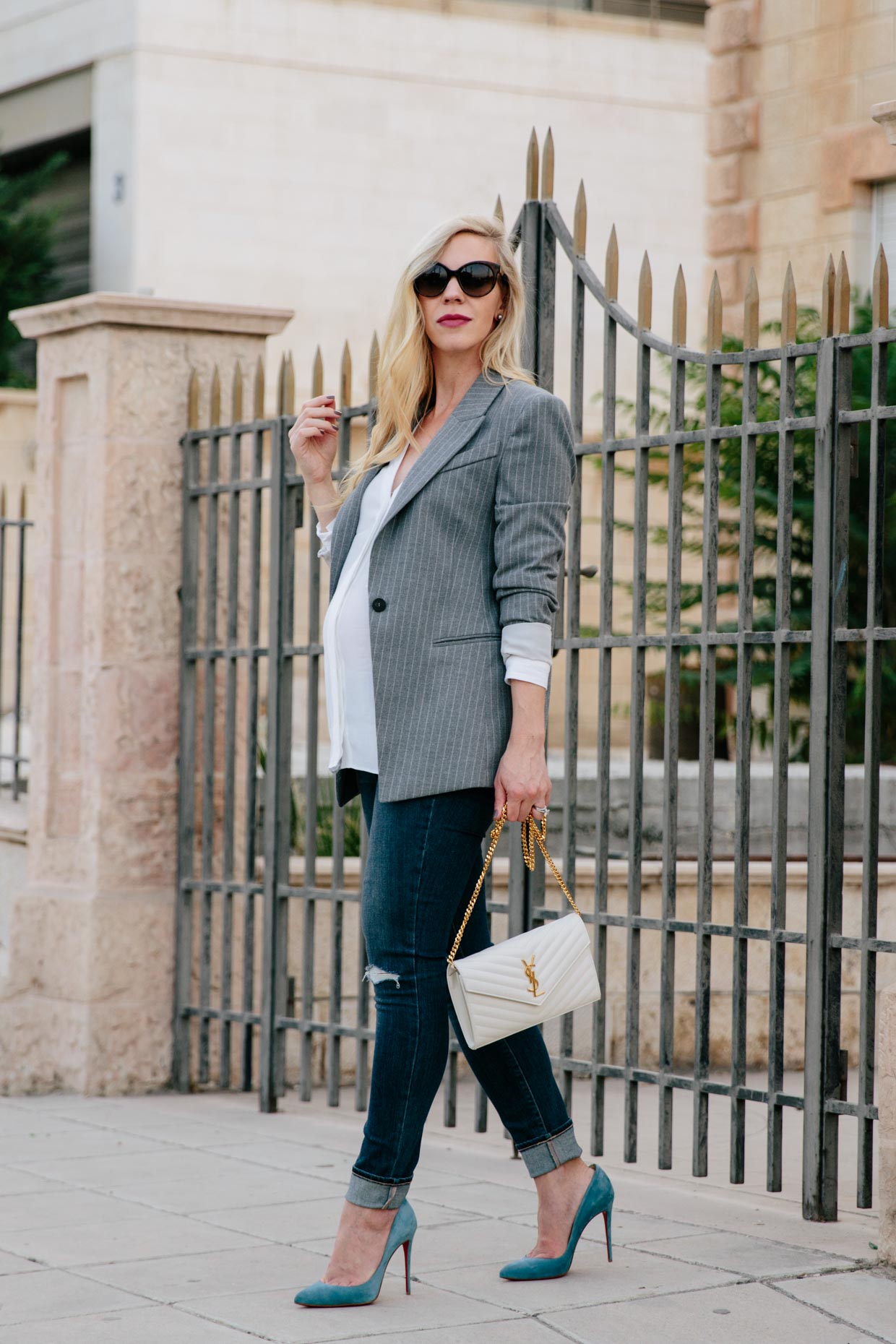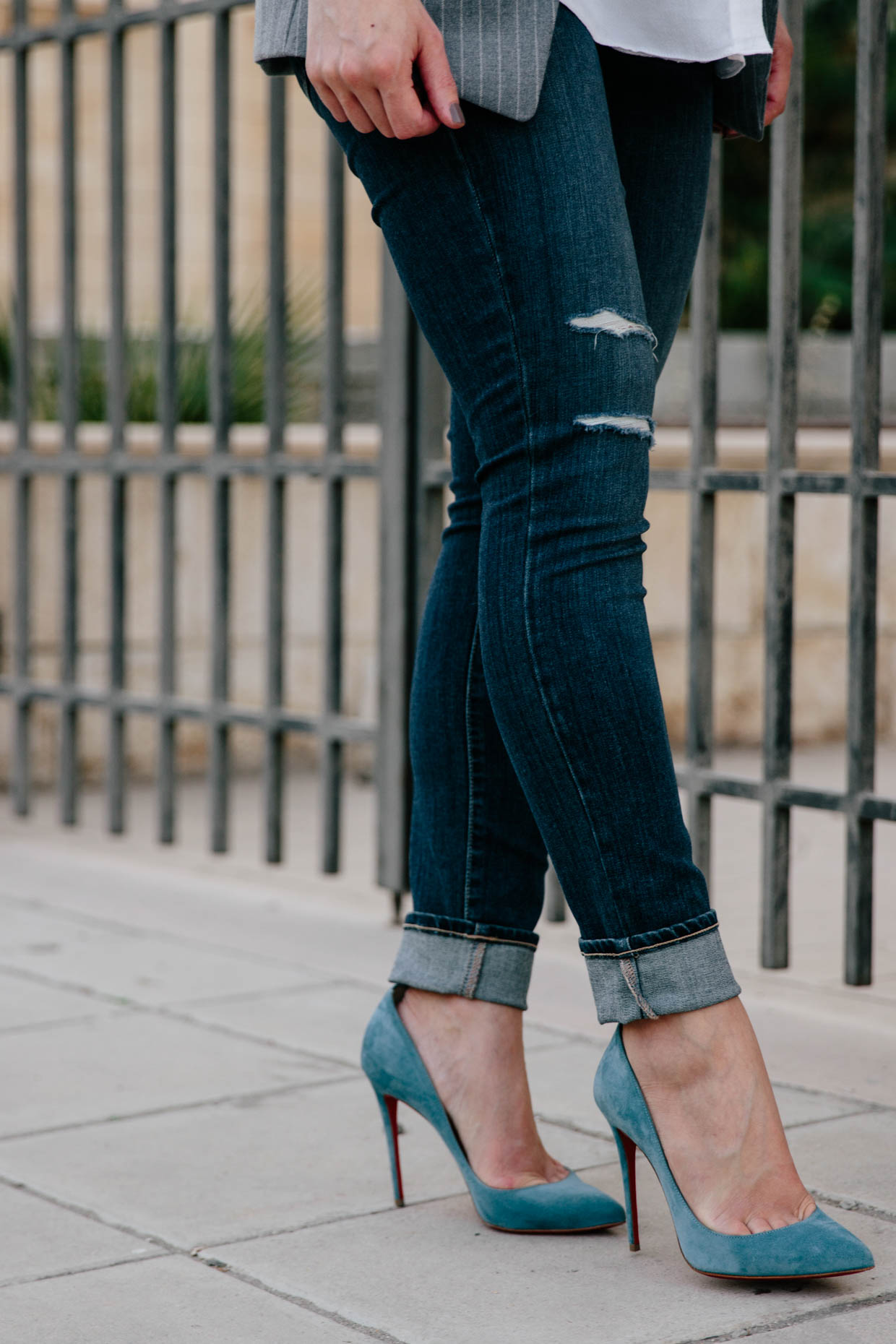 I hope your week is off to a great start and I'll see you again on Wednesday! Thanks for reading!
Shop the Post
Linking with More Pieces of Me, Sincerely Jenna Marie & Pink Sole