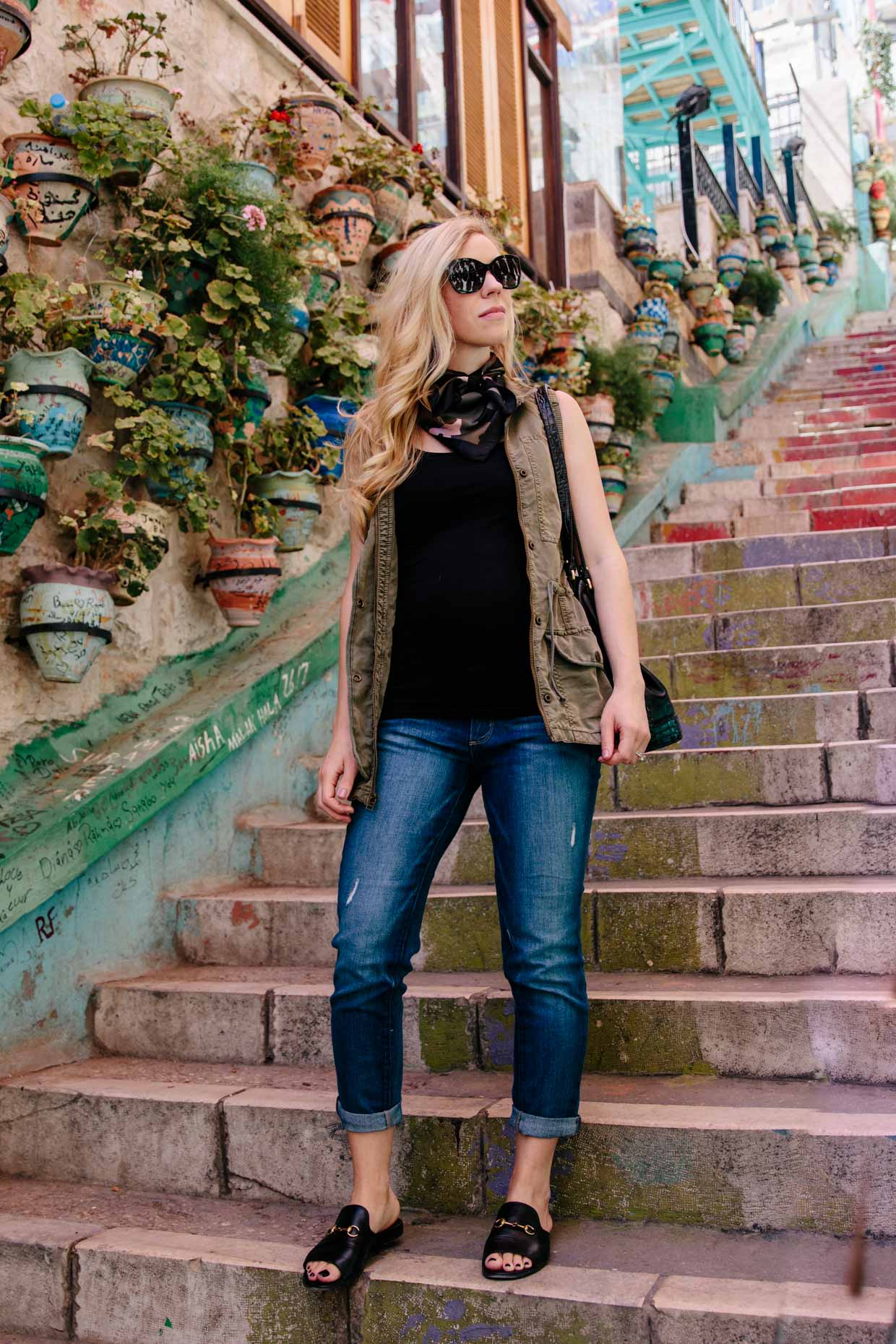 Amman is a city with a surprisingly impressive mix of old and modern. In the area where we live, you can drive around the corner to grab a latte at Starbucks and have your choice of modern shopping malls. But go a few miles in the opposite direction and you'll find yourself surrounded by narrow winding streets, spice markets, and ancient ruins from thousands of years ago. Last weekend my husband and I headed downtown (known as 'Old Amman') to find this famous set of stairs that we had seen online before moving here. Keep scrolling and you'll see what makes it special!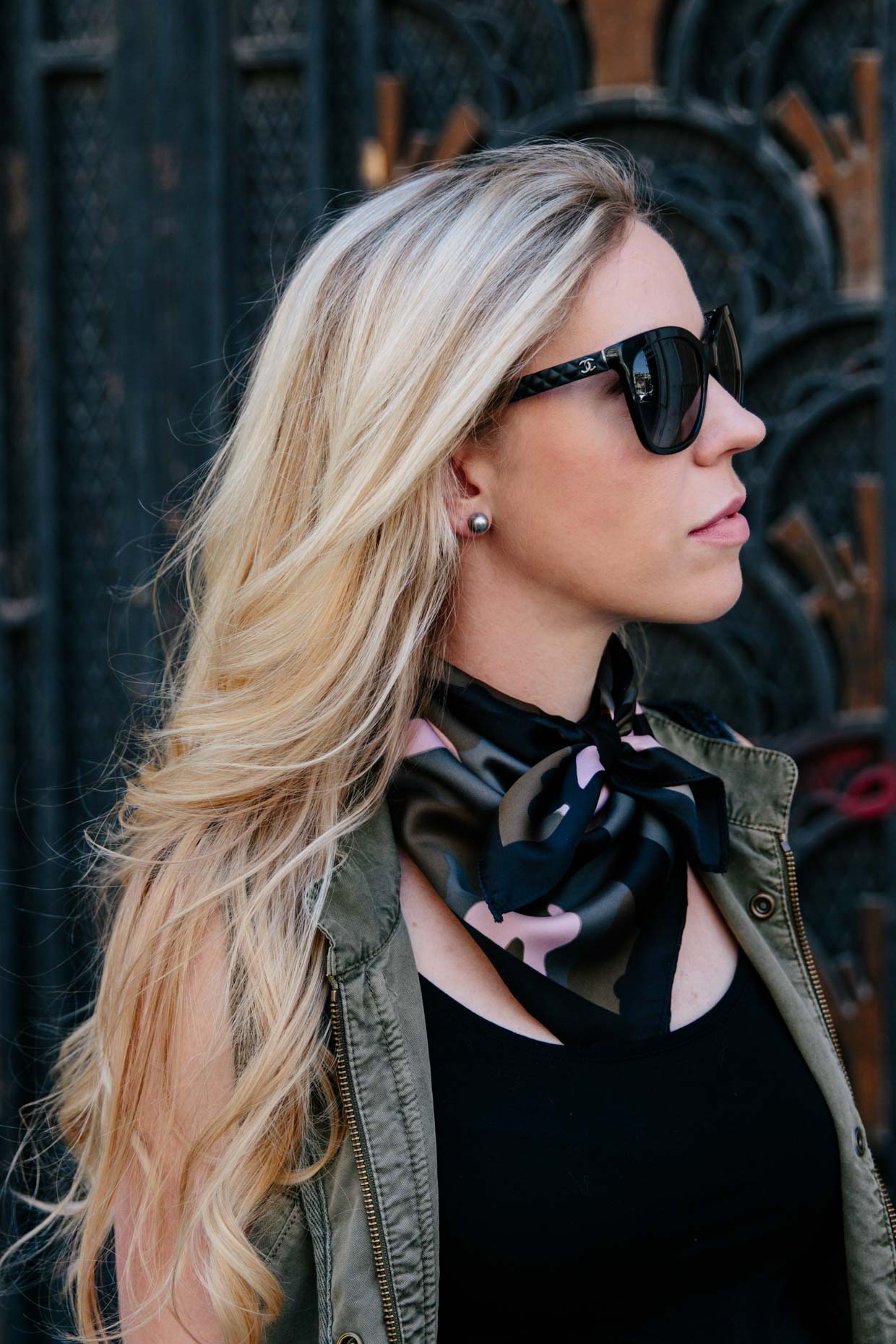 I've been obsessed with camo print lately and was excited to stumble across this neck scarf for only $7! It's perfect for adding a little something extra to simple outfits like this one.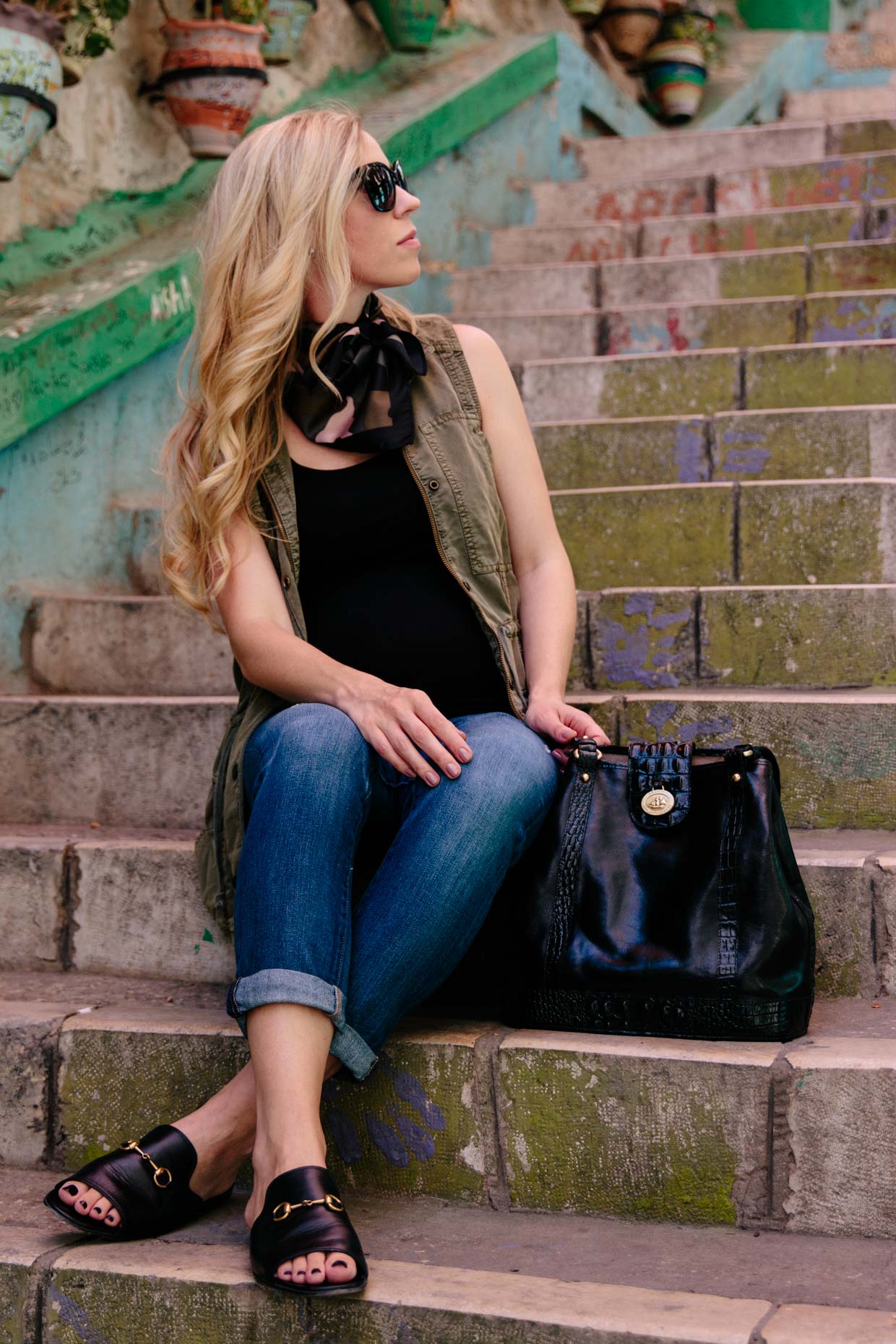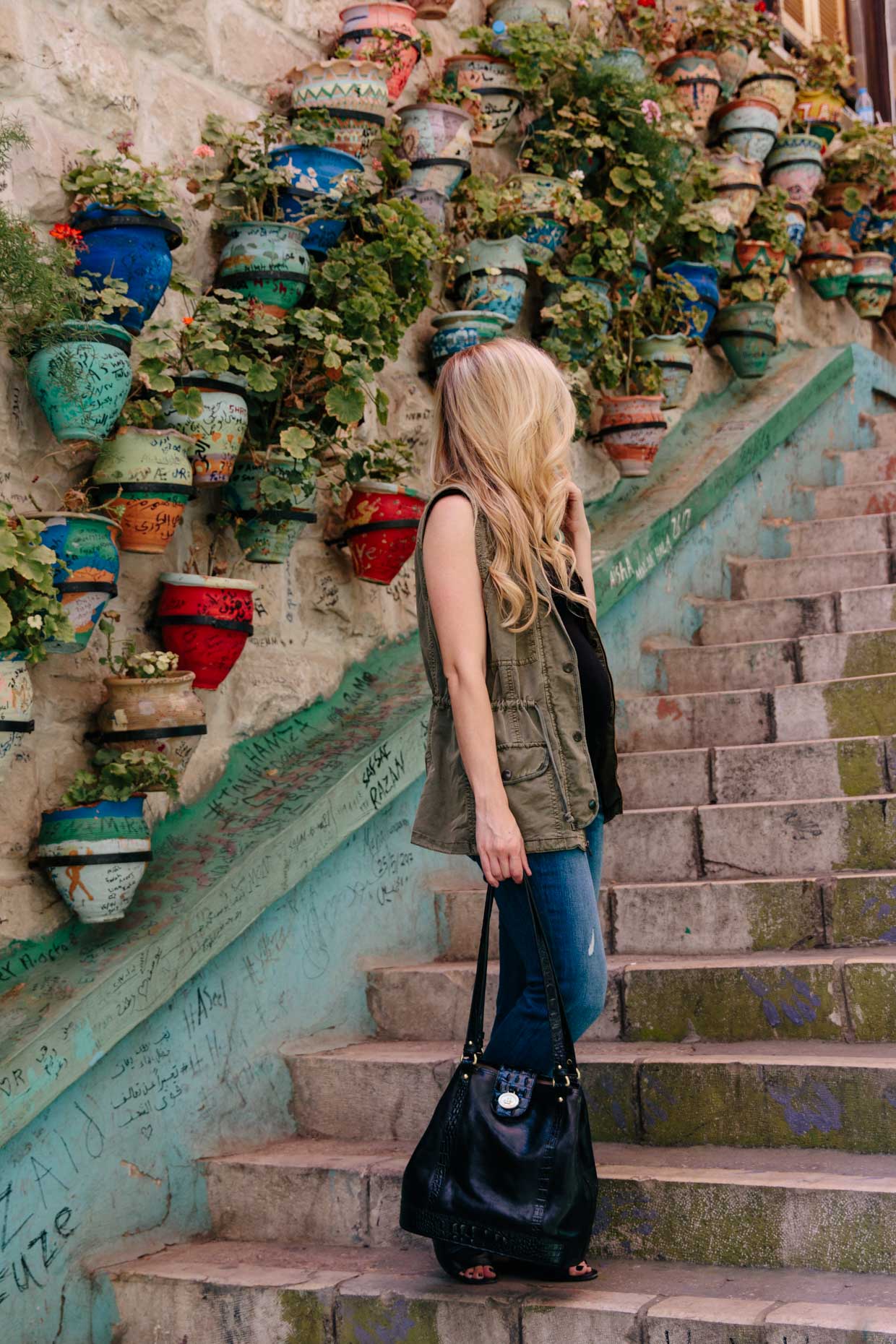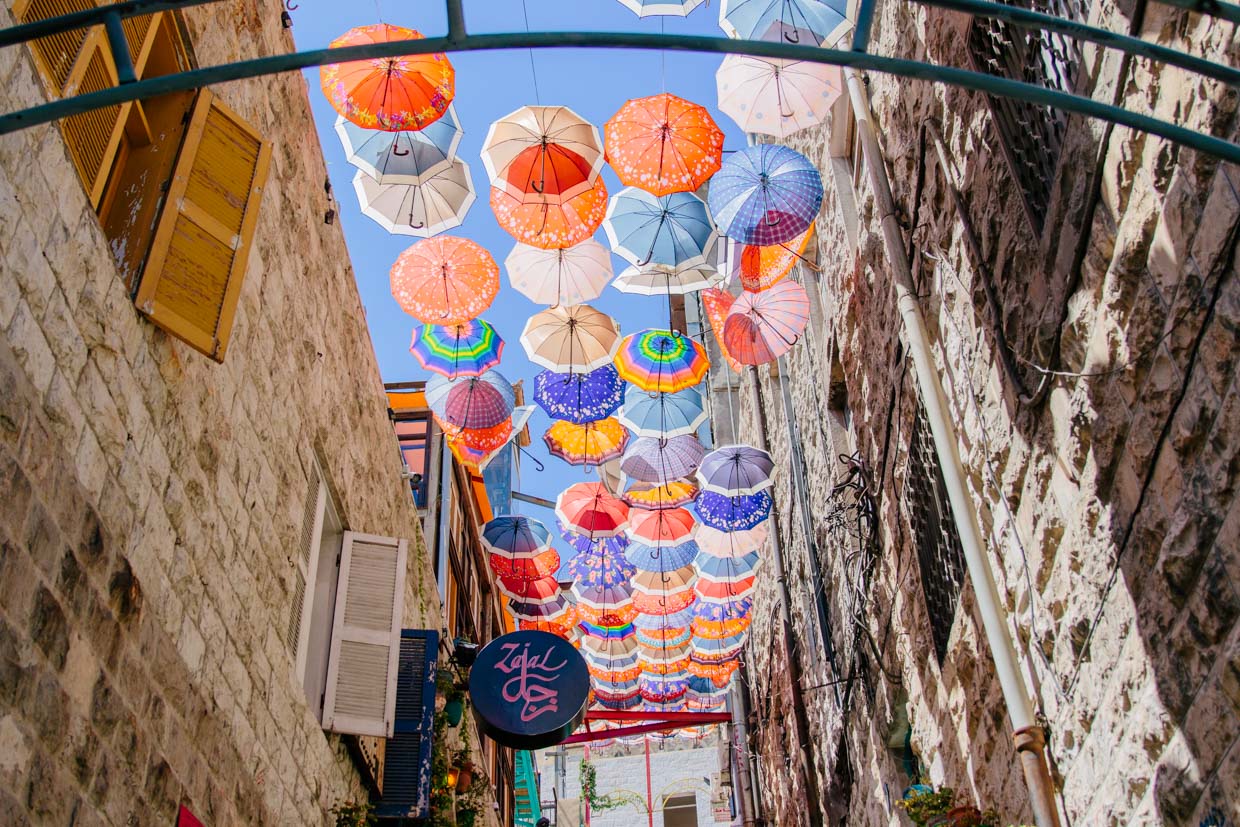 How cool is this art?! Although a few have gone missing, the umbrellas suspended above King Faisal Street are so neat to see in person. They add a fun splash of color to Amman's mostly gray streets and it's no wonder why it's a popular photo spot for tourists and locals alike.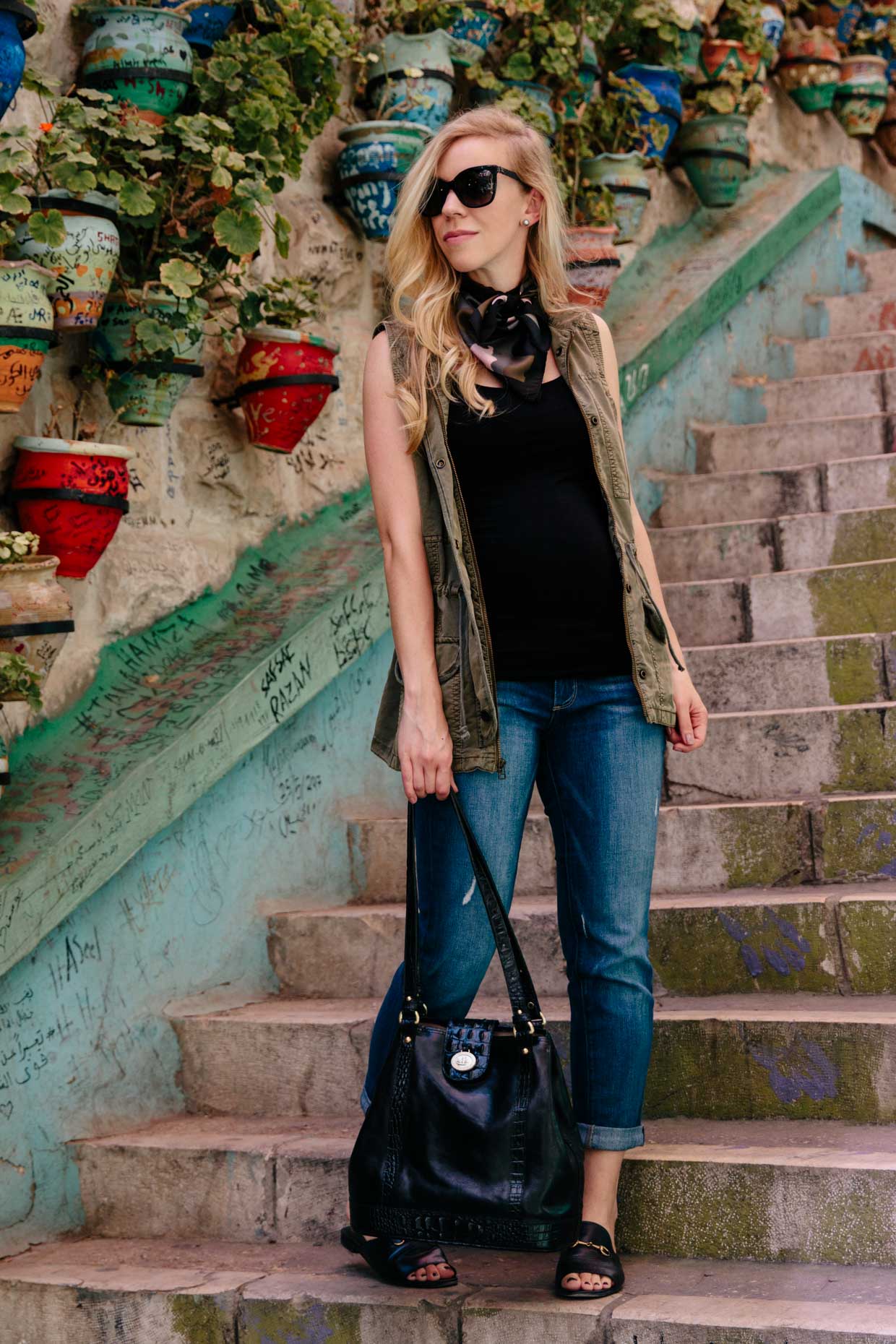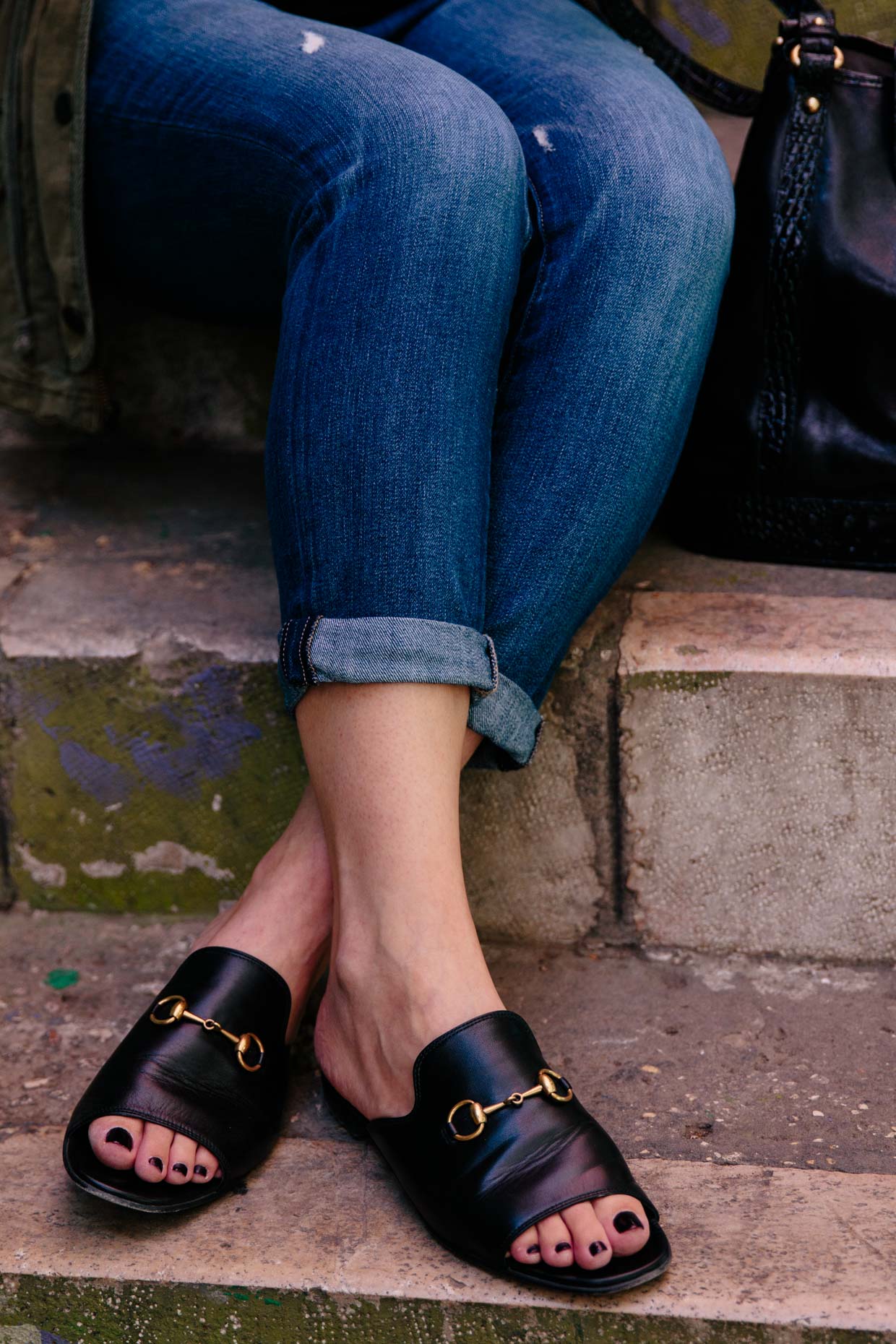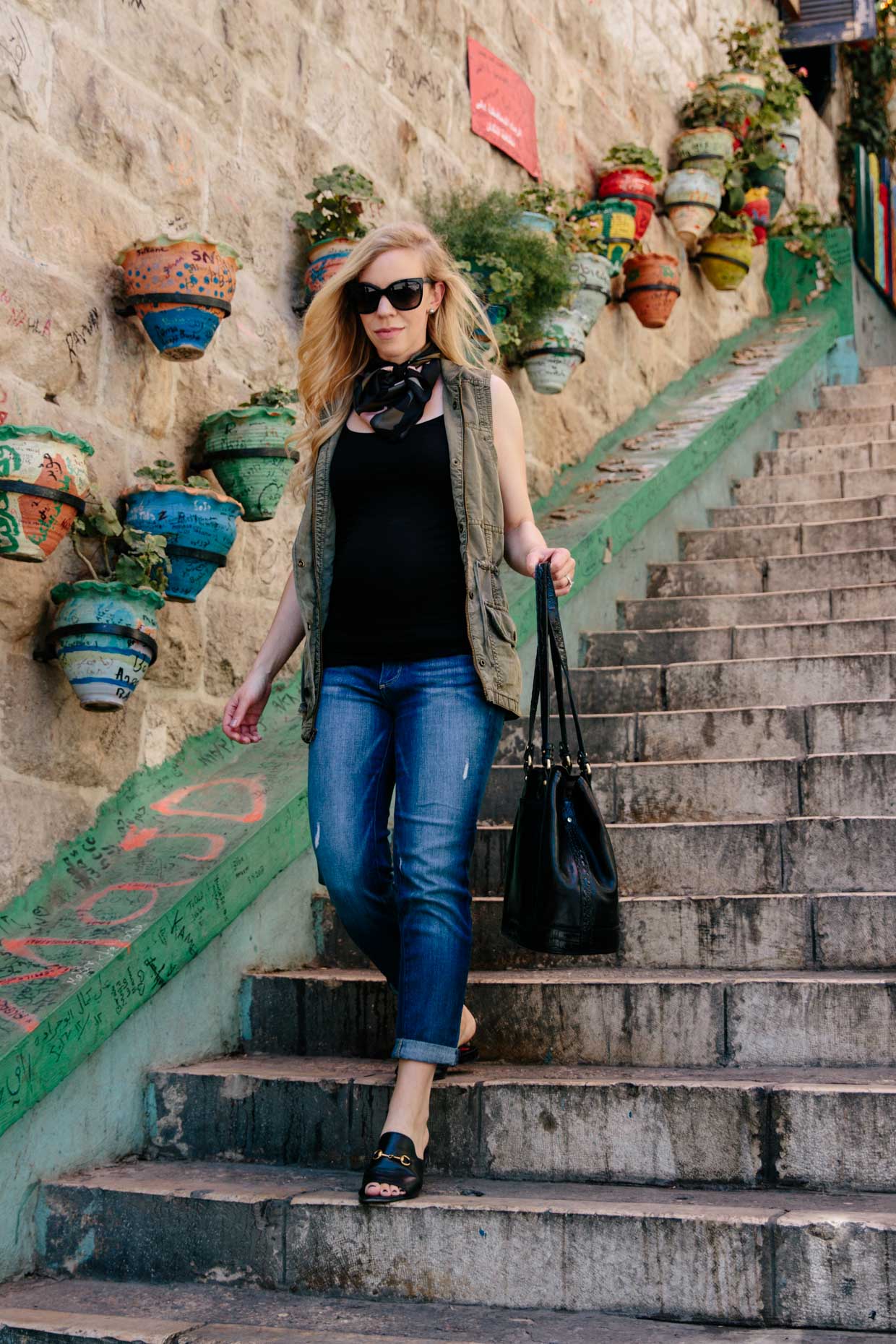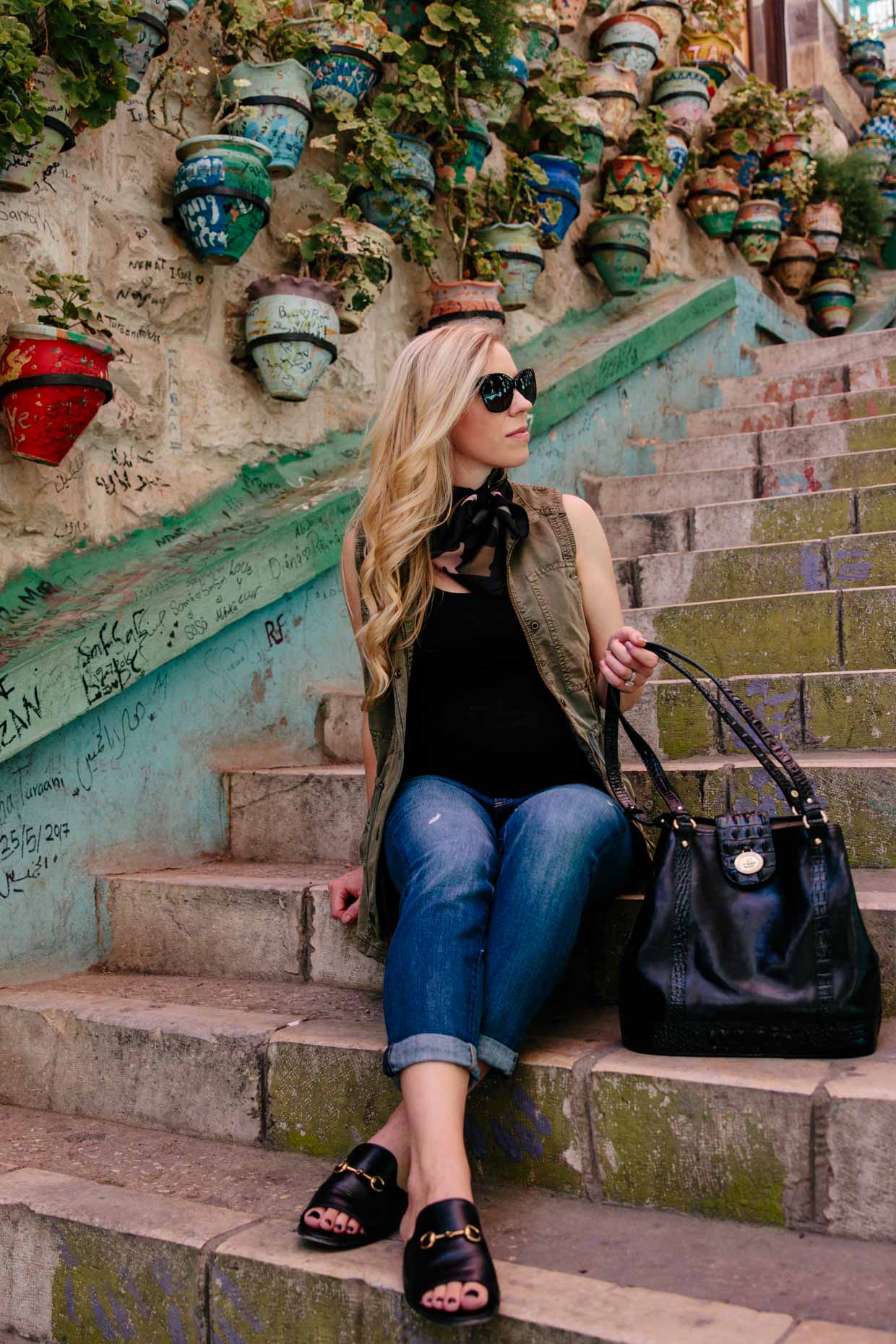 I hope you guys are having a great week! Thank you so much for reading!
Shop the Post
Linking with Walking in Memphis in High Heels, Living in Color Style, Elegantly Dressed and Stylish, The Pleated Poppy, Straight A Style, On The Daily Express & Color and Grace