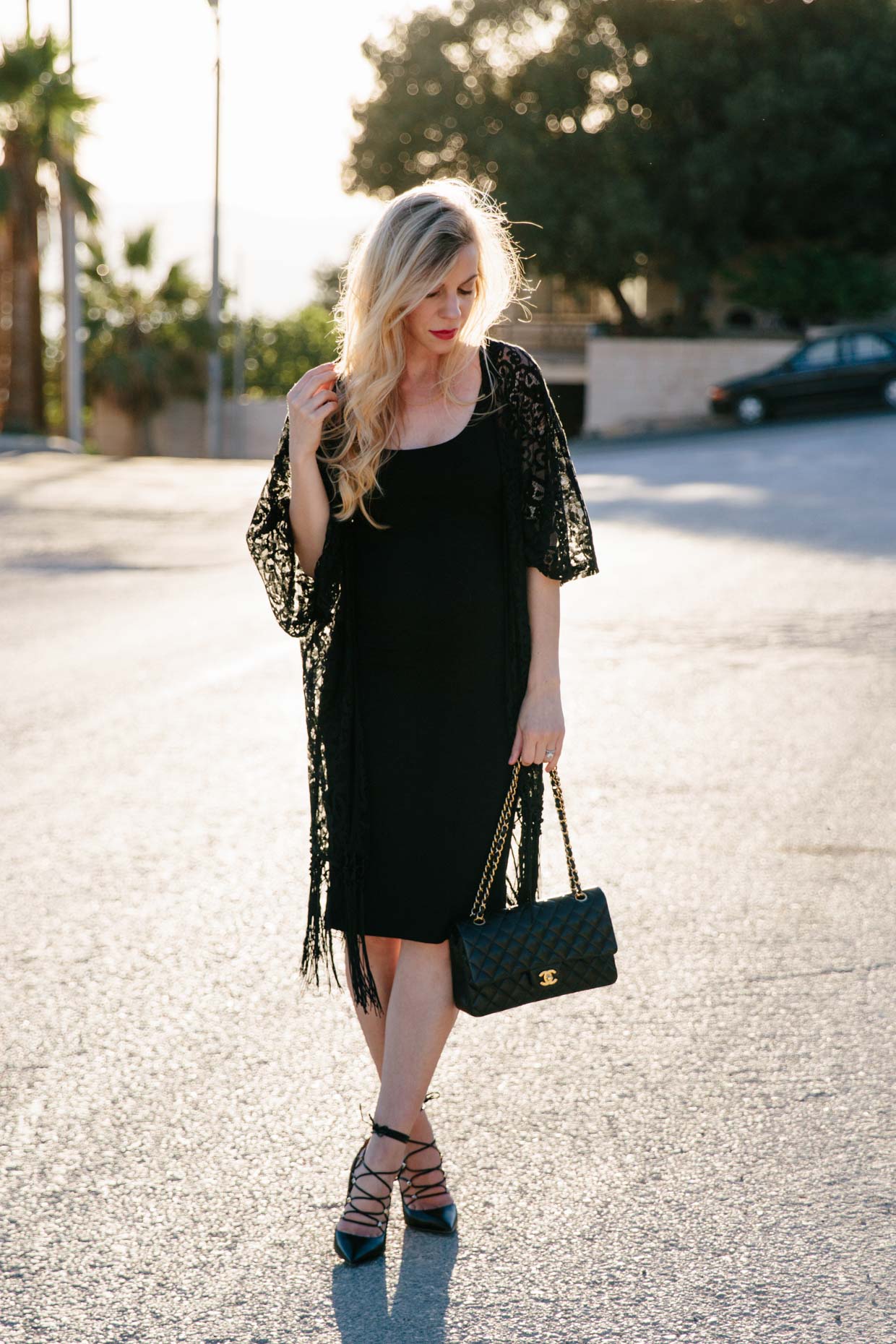 Happy Monday and I hope you all had a great weekend! The highlight of ours was going for our 4D Ultrasound on Saturday. We were told baby girl is developing perfectly and measuring just over 23 weeks, which was such a relief to hear. She definitely made the technician's job a little more tricky since she was moving the entire sonogram, though. In fact, she was so active the doctor couldn't even get a good shot of her face for us because her arms kept covering it! While we were there, we also got to have a mini tour of the maternity ward where I'll be delivering and it looks extremely nice—some of the rooms even have adjoining guest suites with beds and private bathrooms. One of our American friends told us delivering here felt like being at a 5-star hotel and I can see why!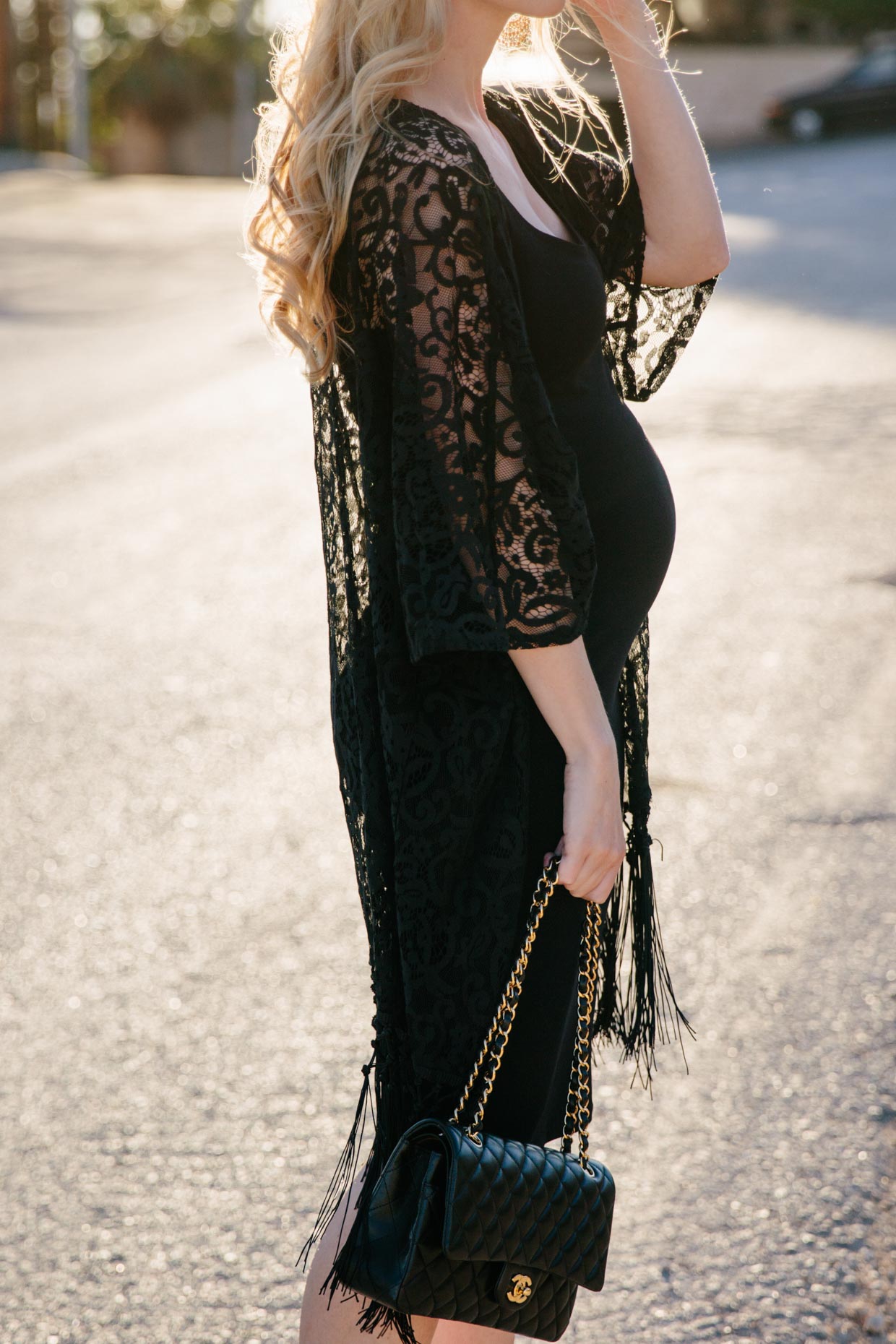 I haven't had many opportunities to get dressed up lately, so I took the chance to do so for dinner at an up-scale Lebanese restaurant on Friday night. Wearing head-to-toe black has a slimming effect on anyone, especially when you're pregnant. This sleeveless jersey dress is a great layering piece that's actually non-maternity, but I sized up to accommodate the bump. It's currently on sale for $10, so don't miss out!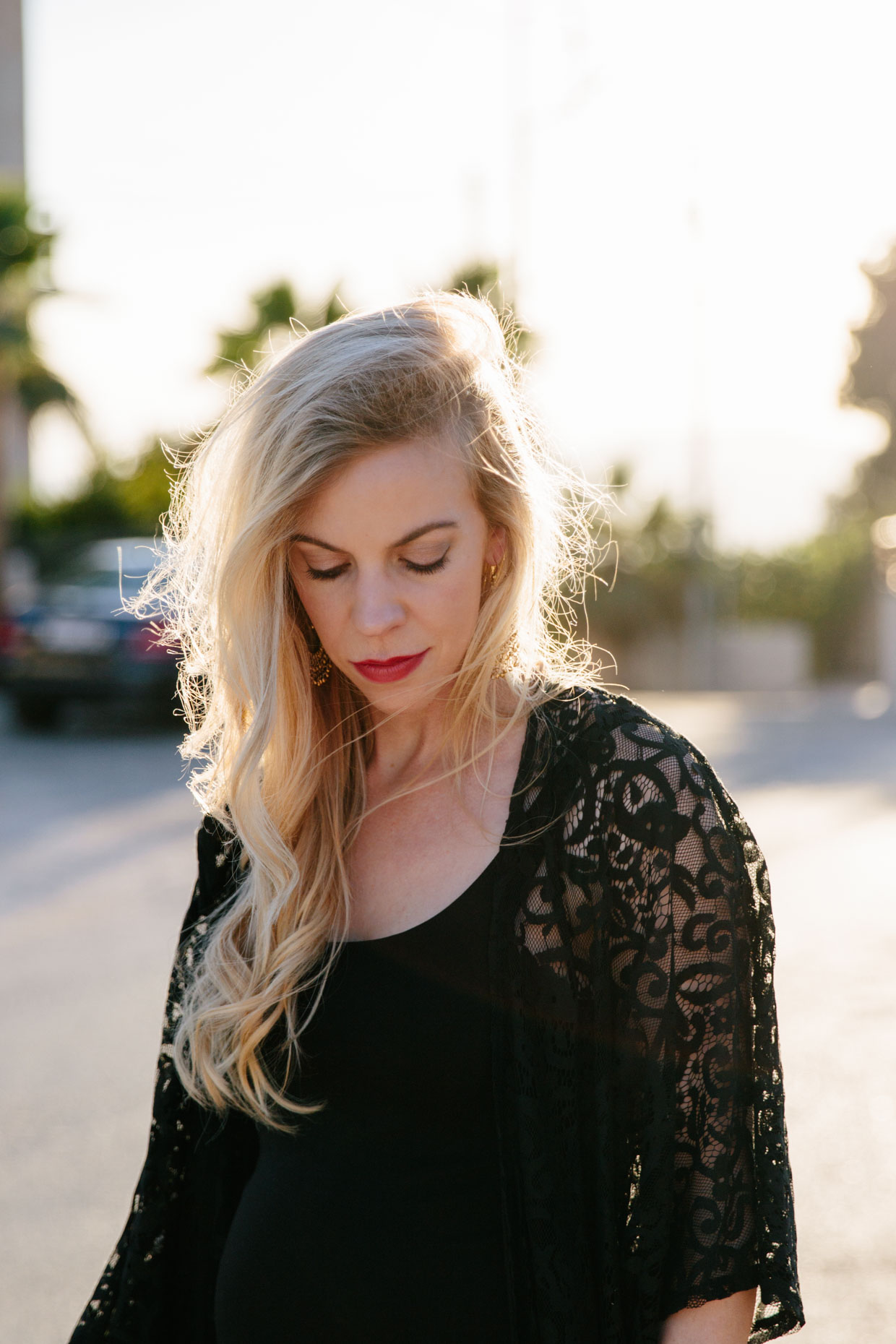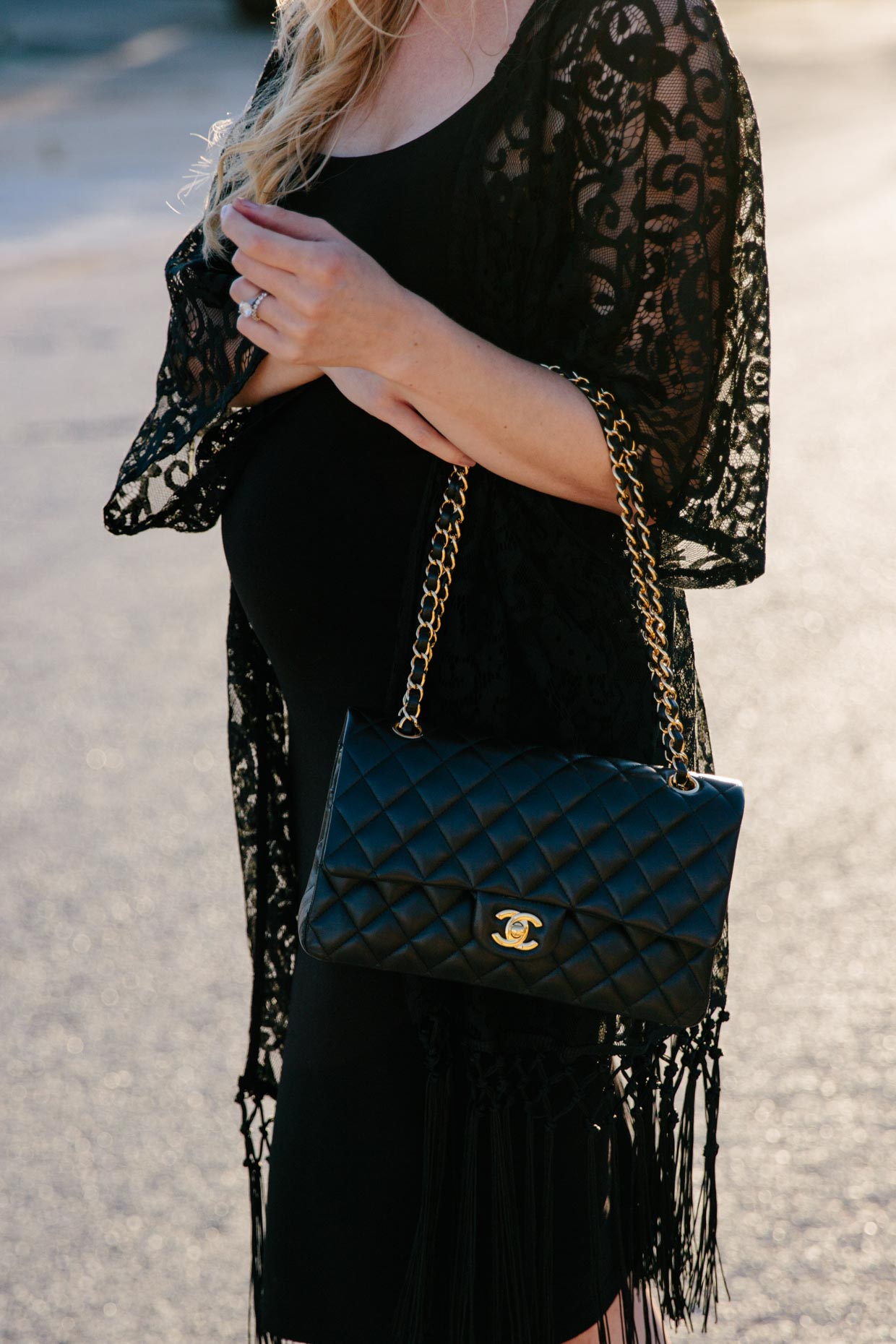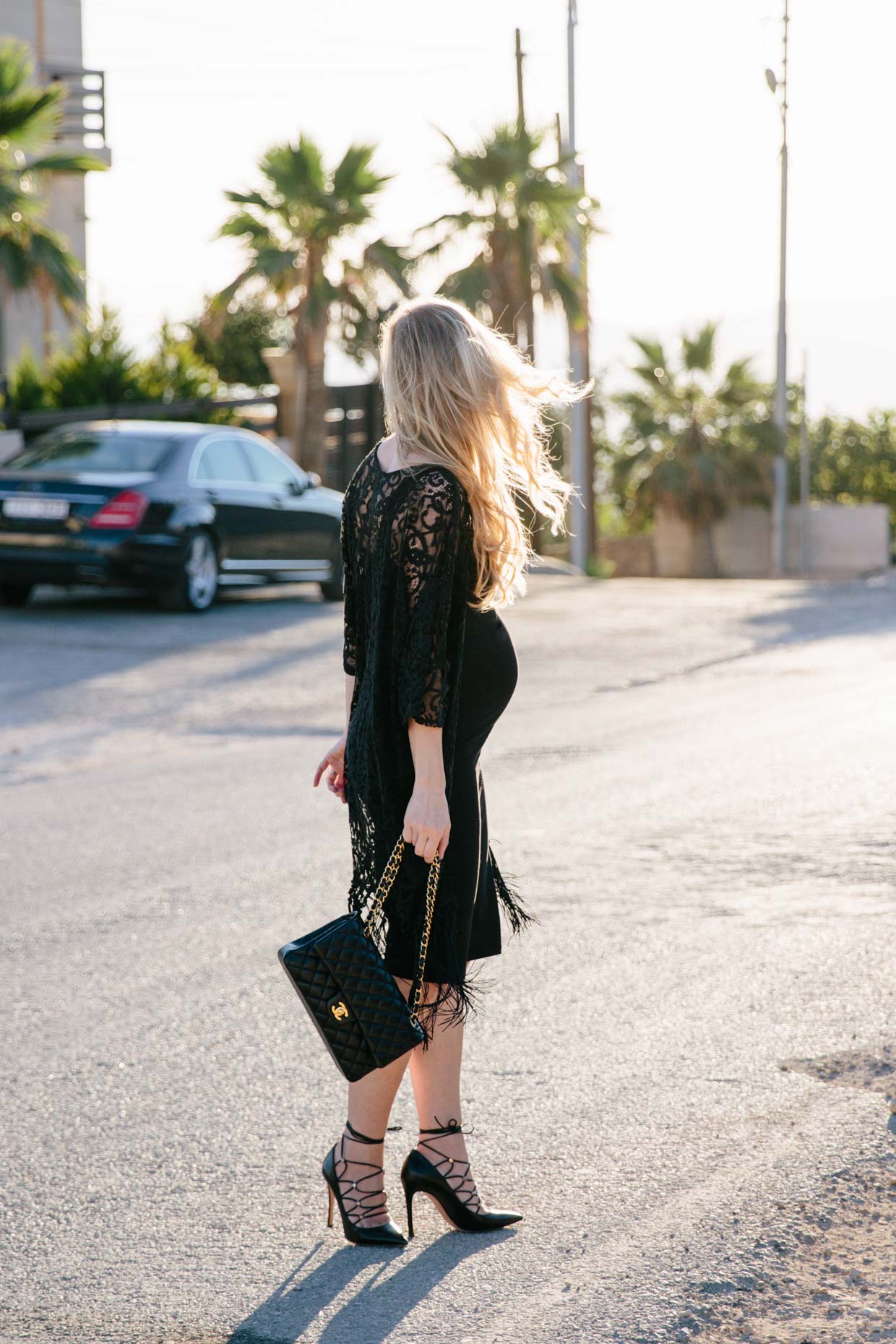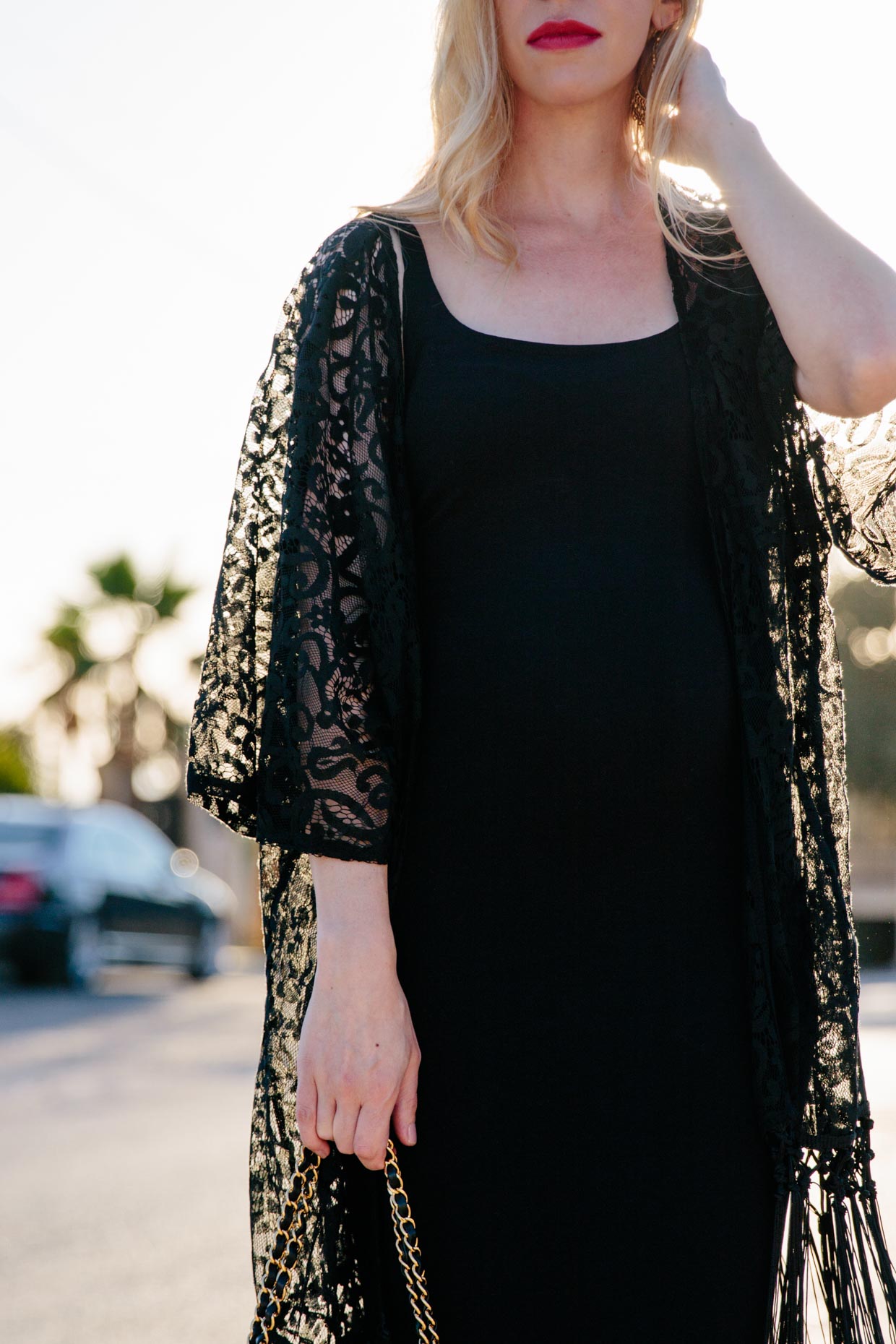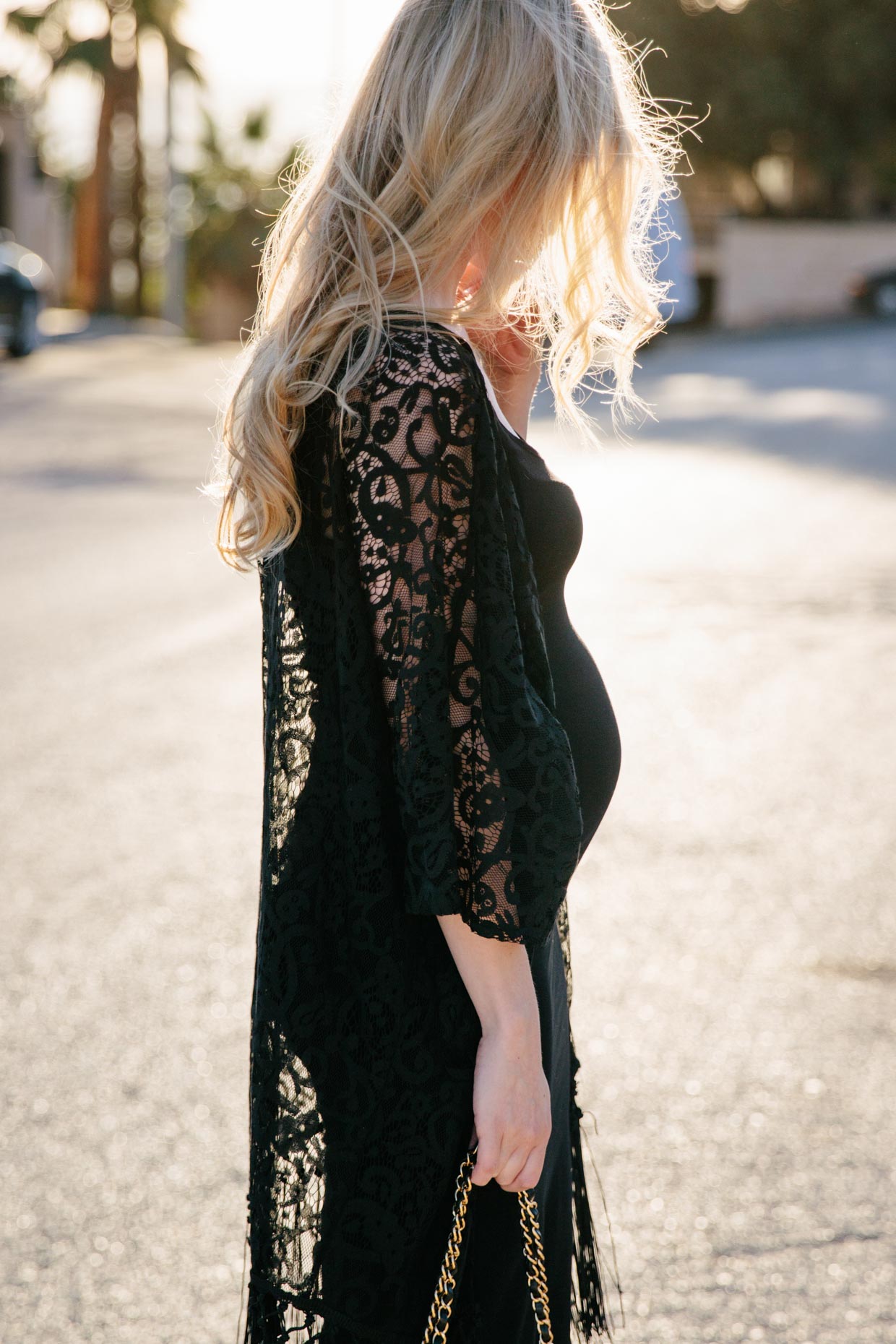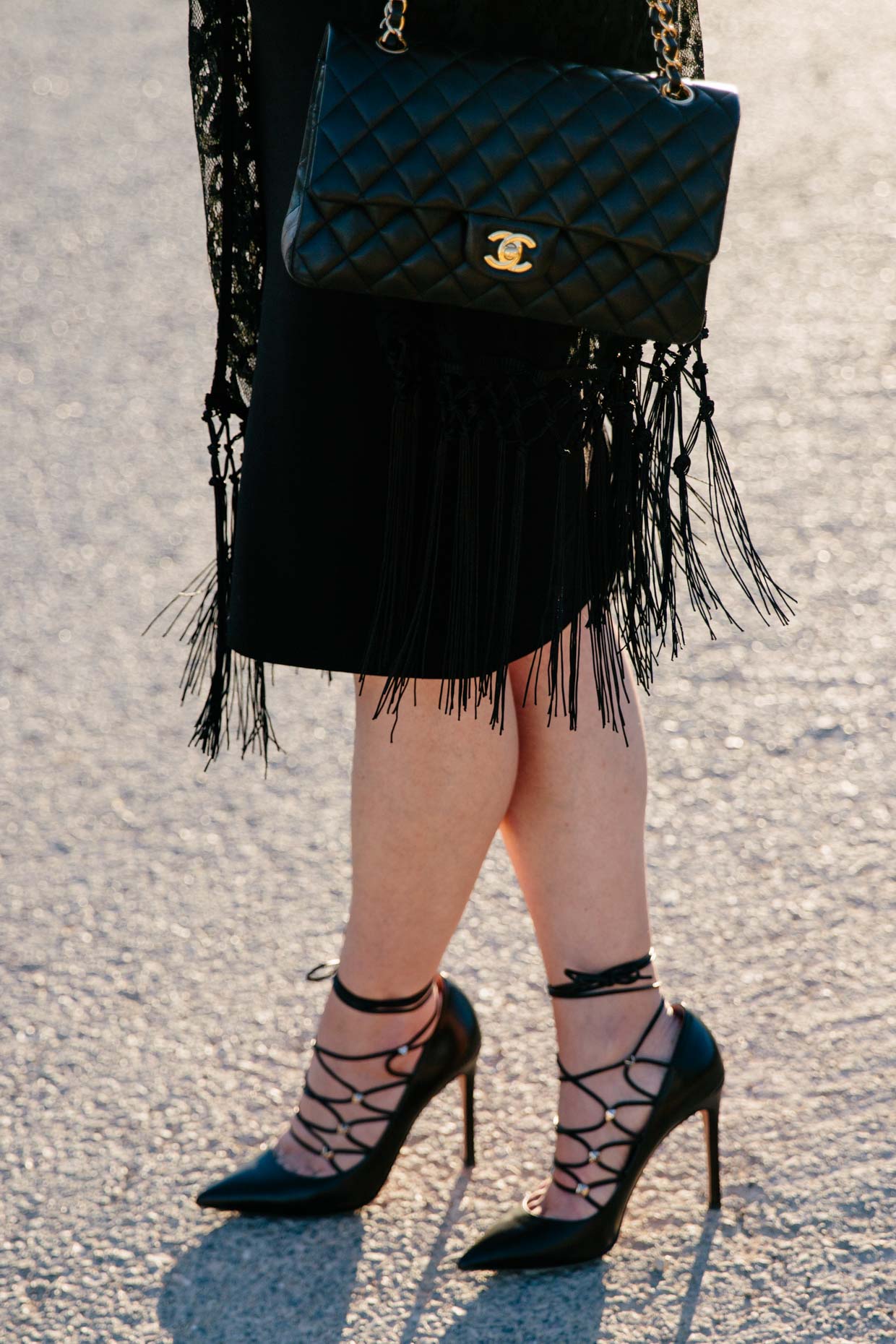 I finished off the look with an elegant bag and heels. Sadly, I don't know how much longer I'll be able to wear these pumps comfortably because I think my feet are starting to swell a little from pregnancy (le sigh). Hope your week is off to a great start and thanks so much for stopping by today!
Shop the Post
Linking with More Pieces of Me, Sincerely Jenna Marie & Pink Sole