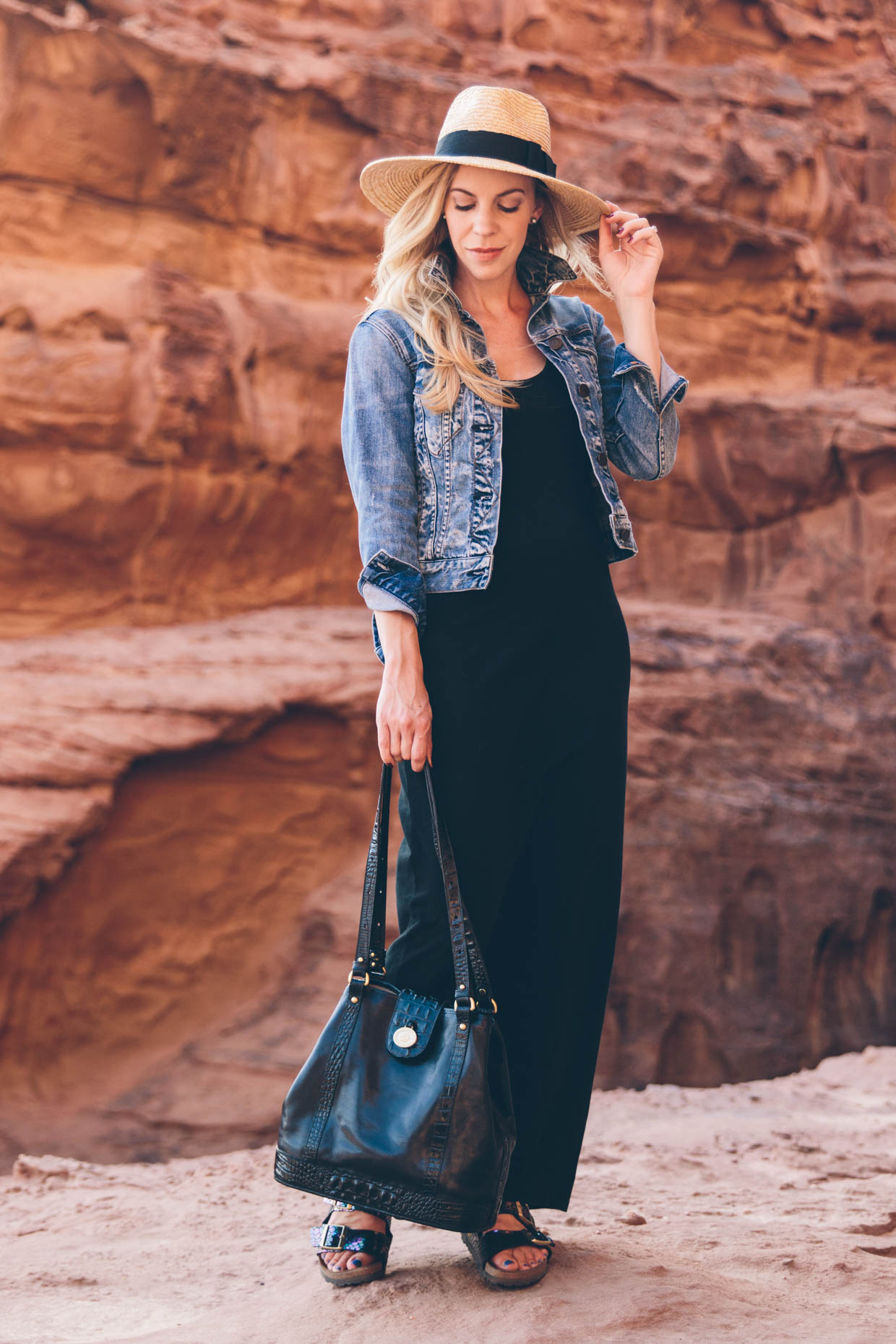 Last week I mentioned that we traveled to the desert and today I'm so excited to reveal what we were up to besides glamping! One of my very favorite brands, Brahmin, is celebrating 35 years of creating beautiful handbags, and I'm so happy to help them celebrate. I knew this post deserved a special place for the photo shoot to commemorate their milestone, which led us to Wadi Rum, Jordan.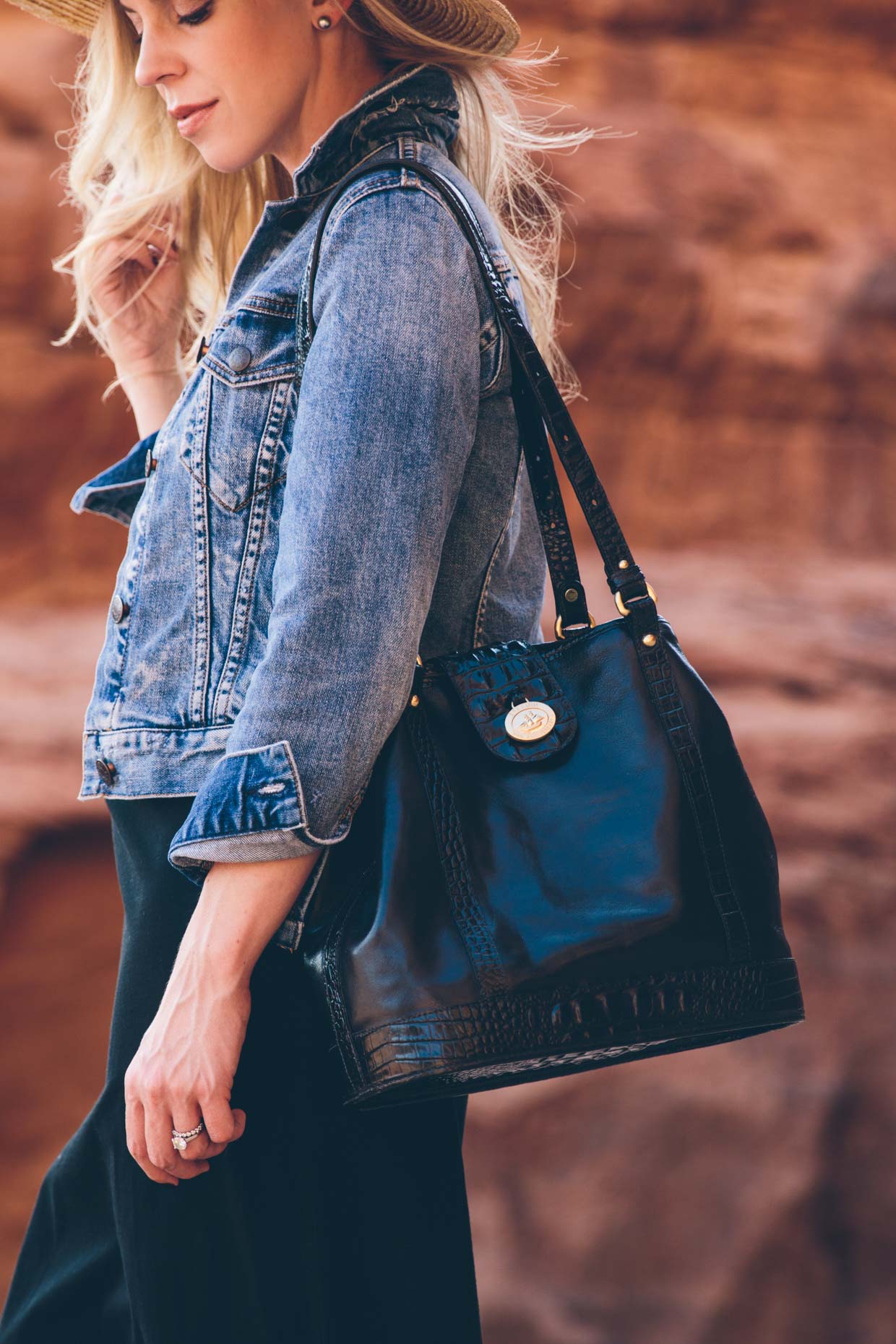 To commemorate their anniversary, Brahmin just released a limited-edition collection of bags inspired by their popular vintage styles. Shown here is the Flower, a structured bucket bag which launched in 1985 and immediately became one of Brahmin's bestselling styles. With a design that's equal parts classic and functional, it's not hard to see why. I've been carrying this beauty nonstop ever since it arrived: it comfortably holds all of my daily essentials and I love the length of the shoulder strap and magnetic snap closure. I also like how the design team gave their Anniversary collection bags a unique touch by adding '35th Anniversary' to the signature gold medallions.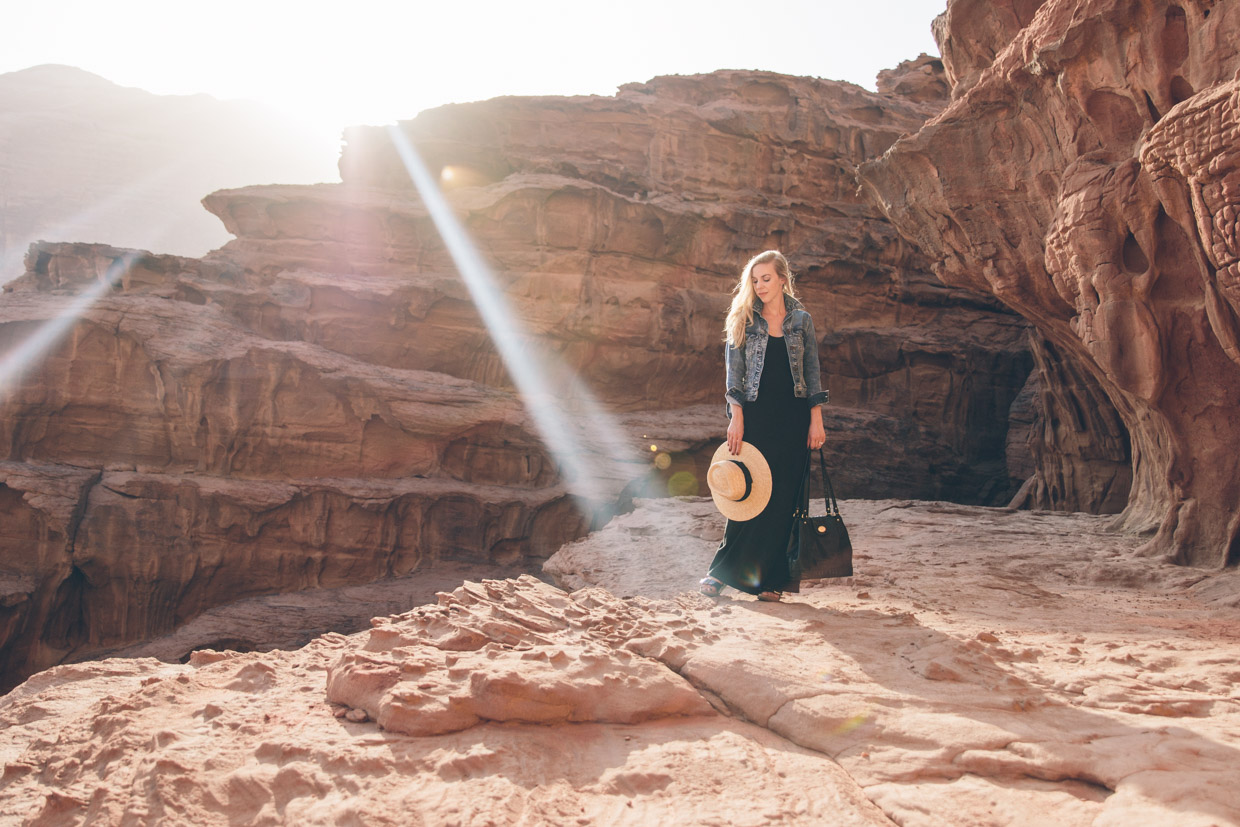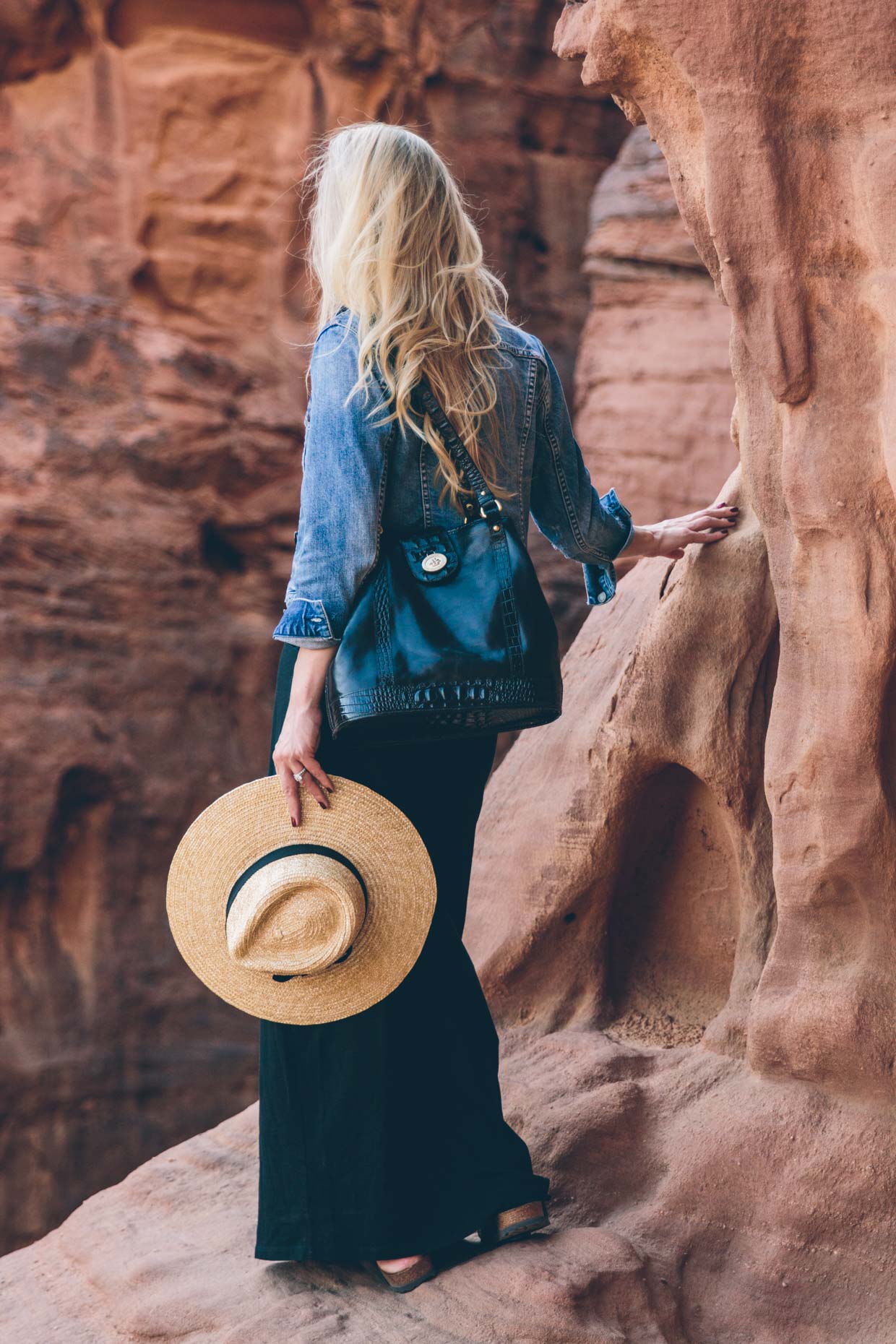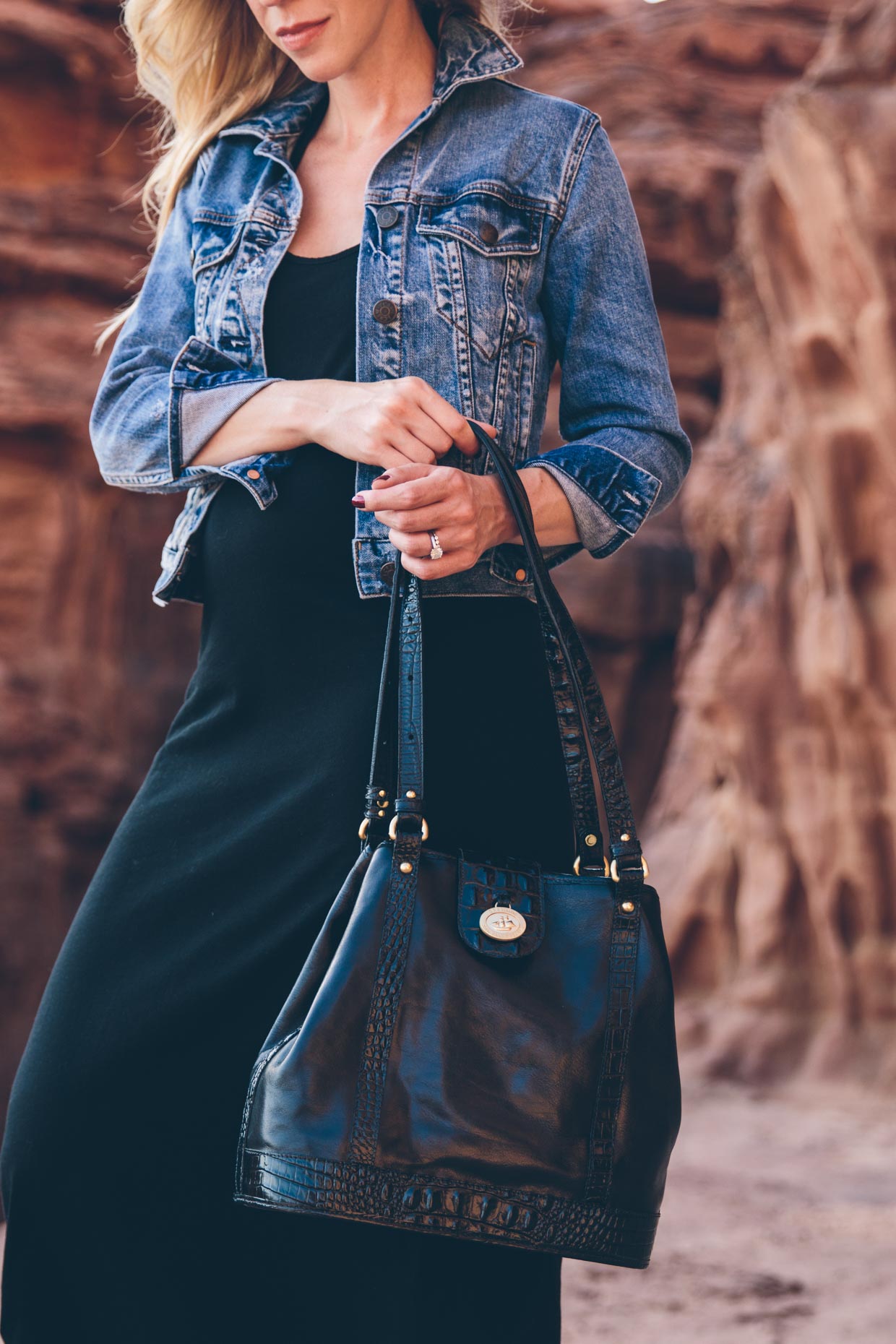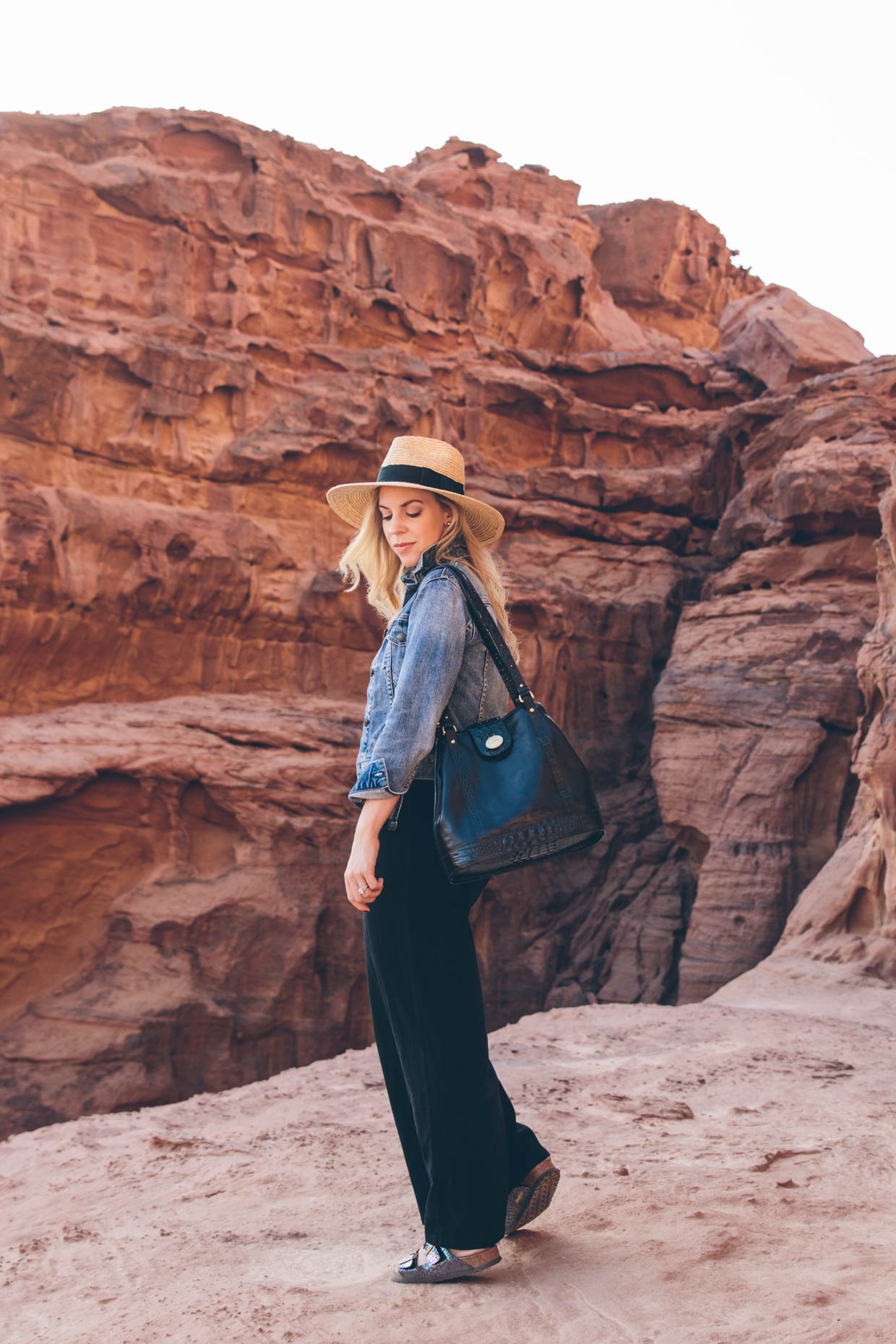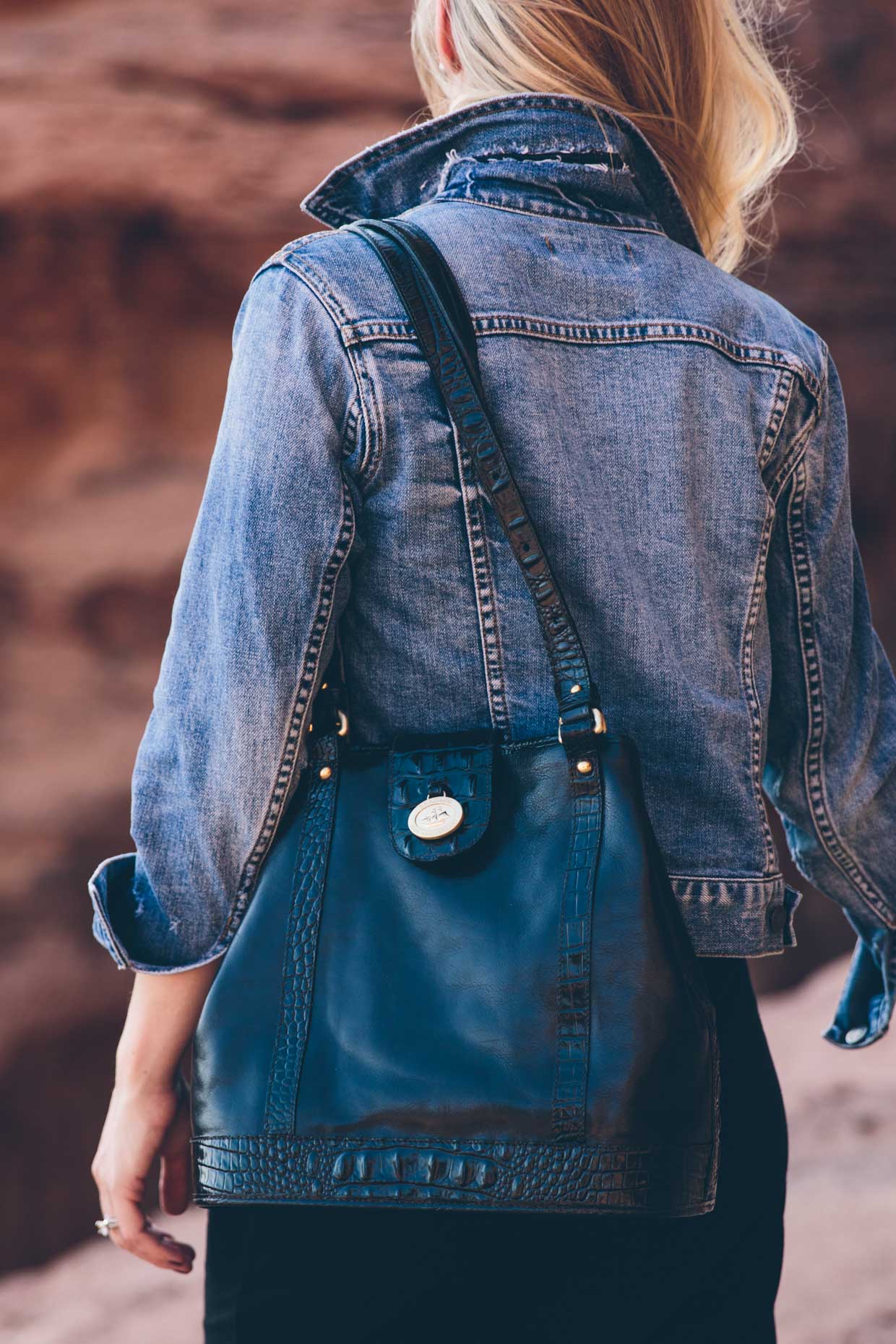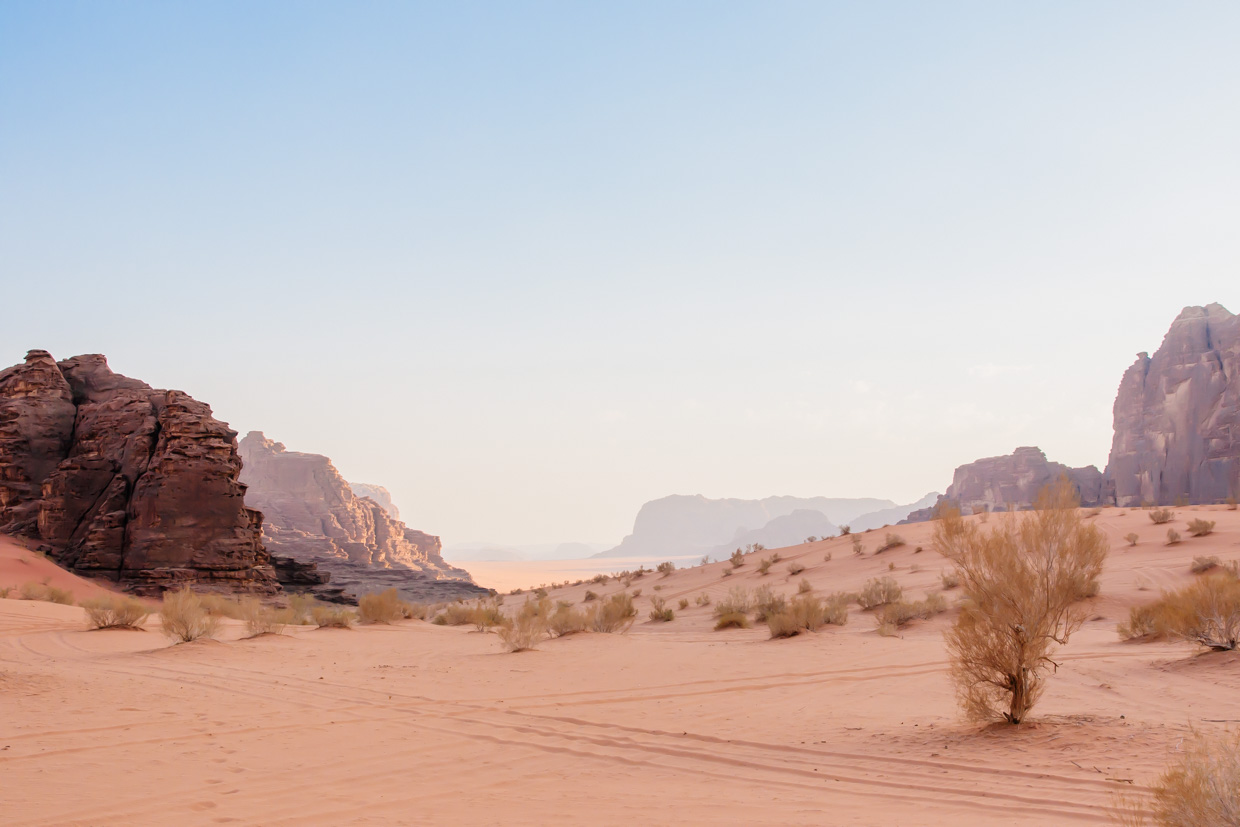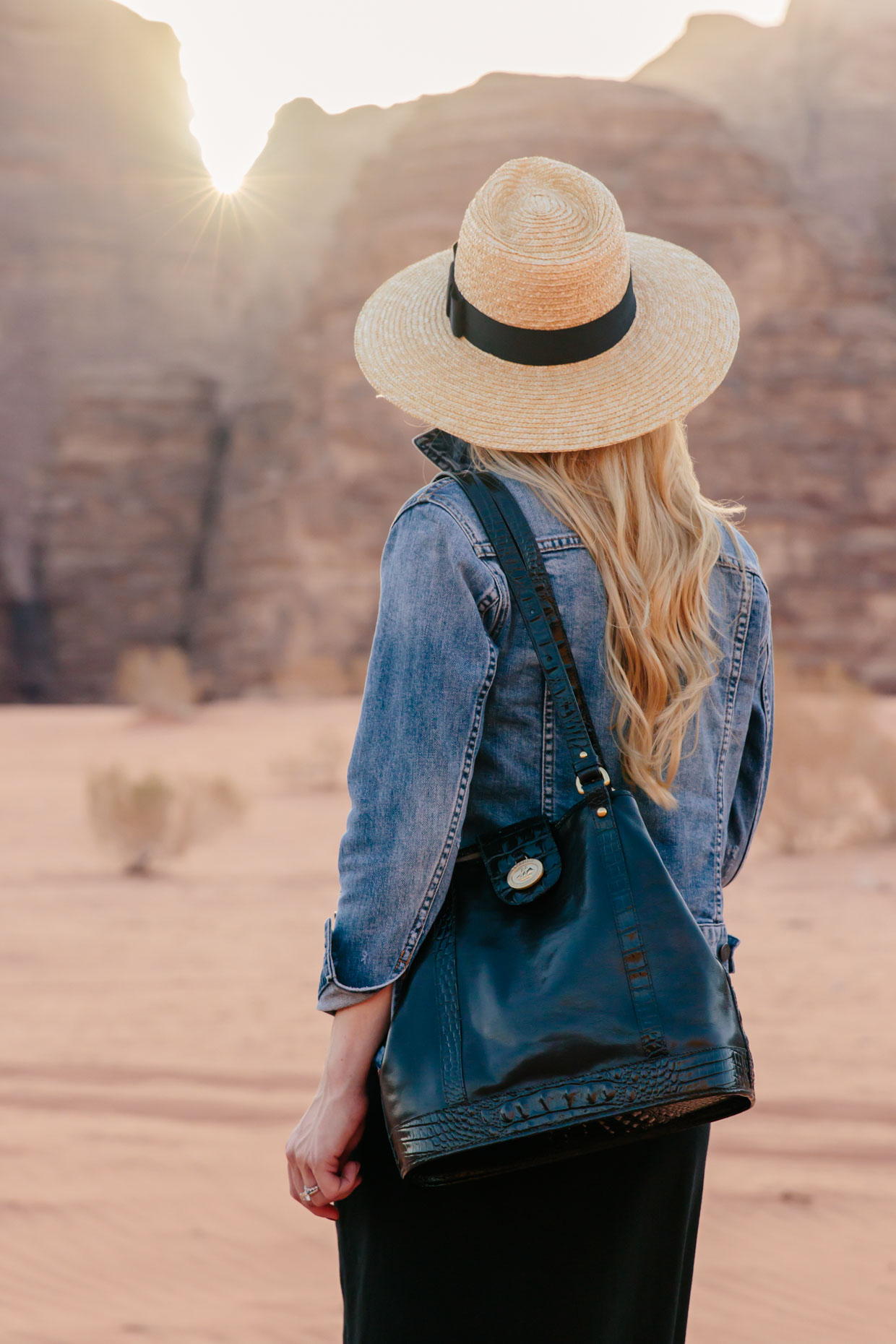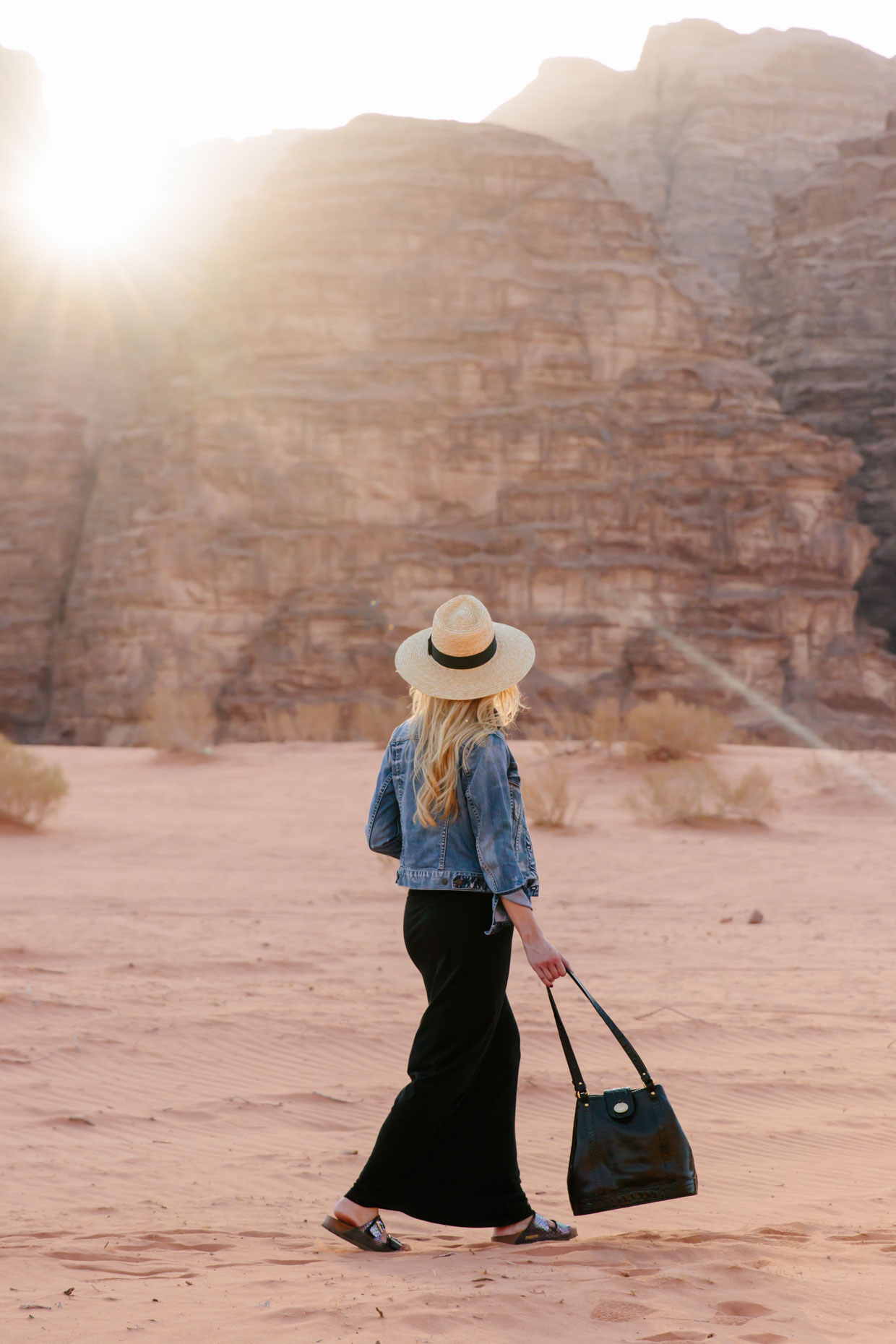 You may remember this vintage bag I've posted about numerous times. Brahmin wrote a really cool article on their blog about how my bag inspired them to bring back one of their originals, which you can read here. I'm so honored to continually collaborate with such a wonderful company—congratulations, Brahmin, and best wishes for another successful 35 years! Make sure to check out the rest of their limited edition bags in the full Anniversary Collection here!
Shop the Post