Who else has been shopping the Nordstrom Anniversary Sale since it started last week? I have quite a few packages heading my way and can't wait to share what I bought this year with you guys! For today's post, I wanted to spotlight the top investment-worthy pieces I've found as well as the most amazing deals you can get for under $50. I'm also highlighting my favorite picks, all of which I can attest to because I own them myself. Leave a comment with your favorites from this year's sale—I'd love to hear what you've purchased! Don't forget that the sale opens to everyone on Friday, July 21st.
---
SPLURGE-WORTHY INVESTMENTS
These investment-worthy items are pieces you'll reach for again and again over the years. Cashmere wraps and sweaters, classic coats, designer denim, beautiful boots…superior quality makes them worth every penny and you won't find better prices right now.
---
IN MY CLOSET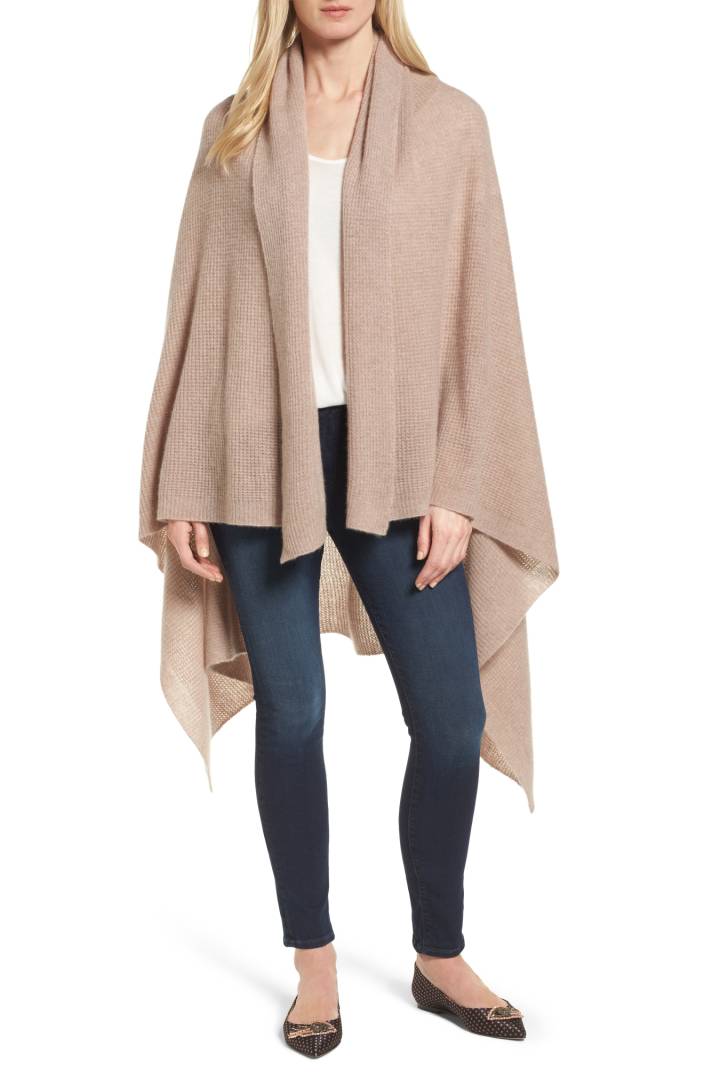 Sale Price: $125.90/ After Sale: $189.00
I bought this last year in the medium gray heather color and loved it so much I ordered another in this shade when I saw it had been restocked for this year's sale. This wrap is very oversized, which makes it versatile for wearing multiple ways, and it's also ideal for travel.
---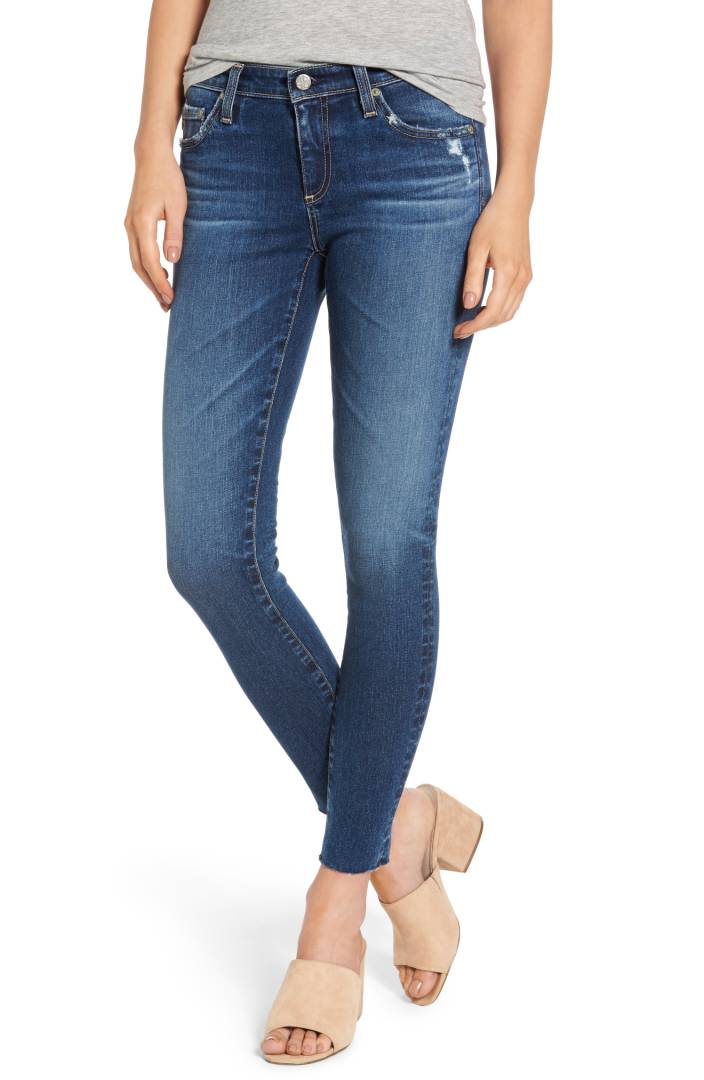 Sale Price: $149.90/ After Sale: $225.00
AG is my favorite designer brand for denim and this new pair was at the top of my wishlist. The wash is so classic and it has a flattering ankle length (the raw hem also looks cute with a small cuff if you're petite like me!)
---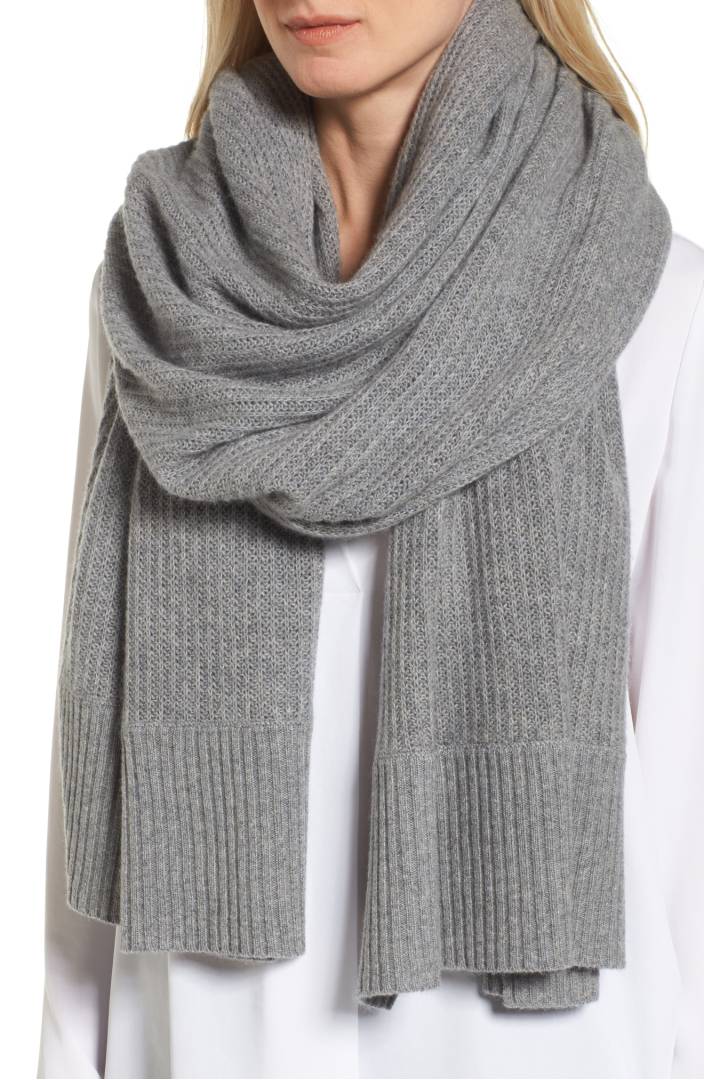 Sale Price: $98.90 / After Sale: $149.00
I bought this wrap last year and was excited to see it had been restocked. You just can't go wrong with cashmere, especially when it's under $100! This style is a little smaller than the one pictured above, which makes it perfect for wearing as an oversized scarf. I haven't ordered another color yet, but am debating the dark gray…
---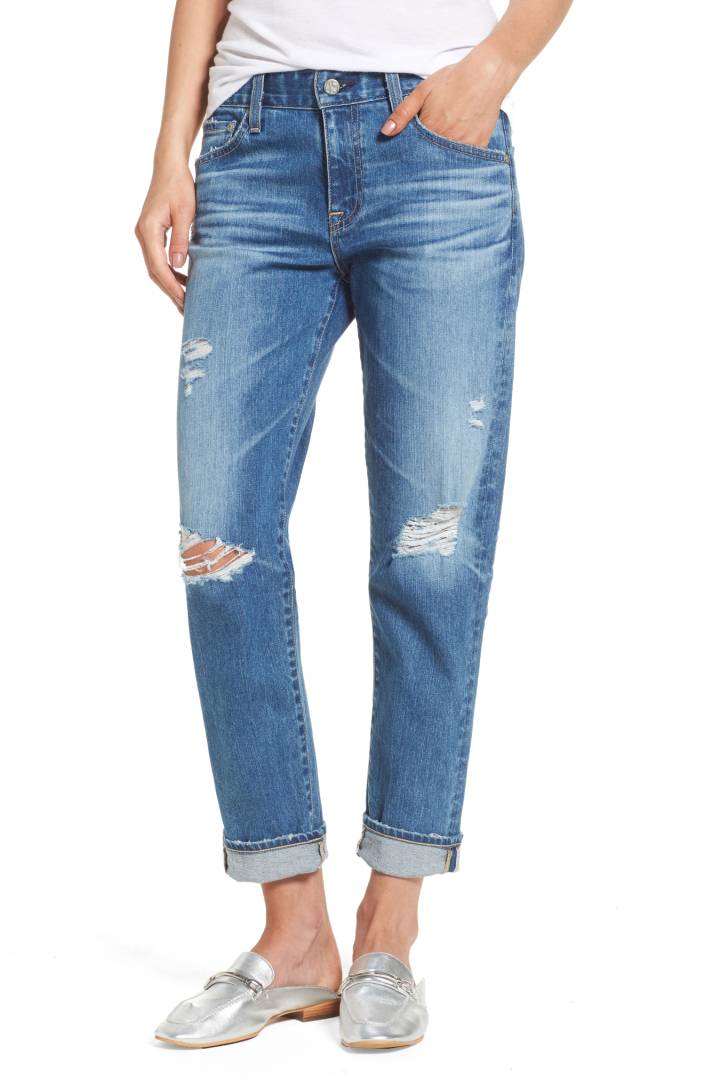 Sale Price: $149.90/ After Sale: $225.00
As much as we love them, let's be honest: it's not easy to find a pair of boyfriend jeans that's flattering on the backside—until you try this style. Hands down the best boyfriend jeans out there (which is why I'm now up to 3 pairs!) You won't regret adding them to your denim collection.
---
STOCK UP & SAVE – UNDER $50
Everything you'll find here is under $50, no kidding! It's an especially great time to stock up on basic tees and cozy cardigans for layering, as well as booties that will transition right into fall (I know it's hot outside now, but you'll love reaching for them as soon as the temperature drops).
---
IN MY CLOSET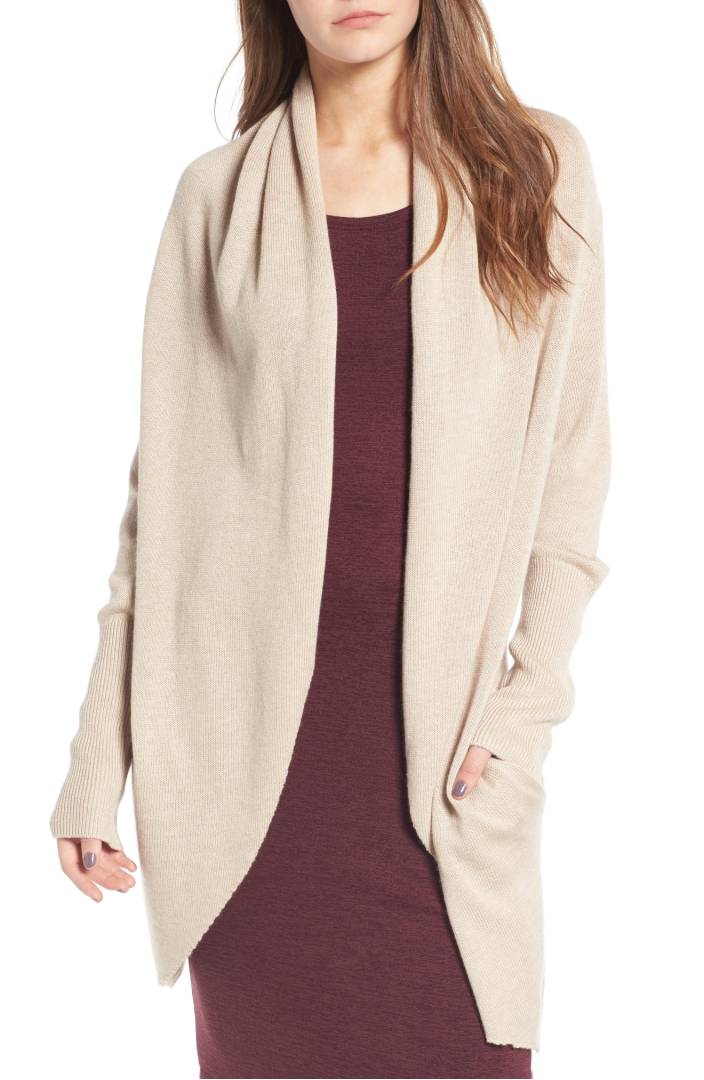 Sale Price: $49.00/ After Sale: $75.00
This cardigan has been selling FAST, so don't hesitate if you see your size in stock. I bought it last year in burgundy and just ordered this cream shade. Reviews suggest sizing down, but if you like your sweaters oversized, stick with your regular size or even go up one.
---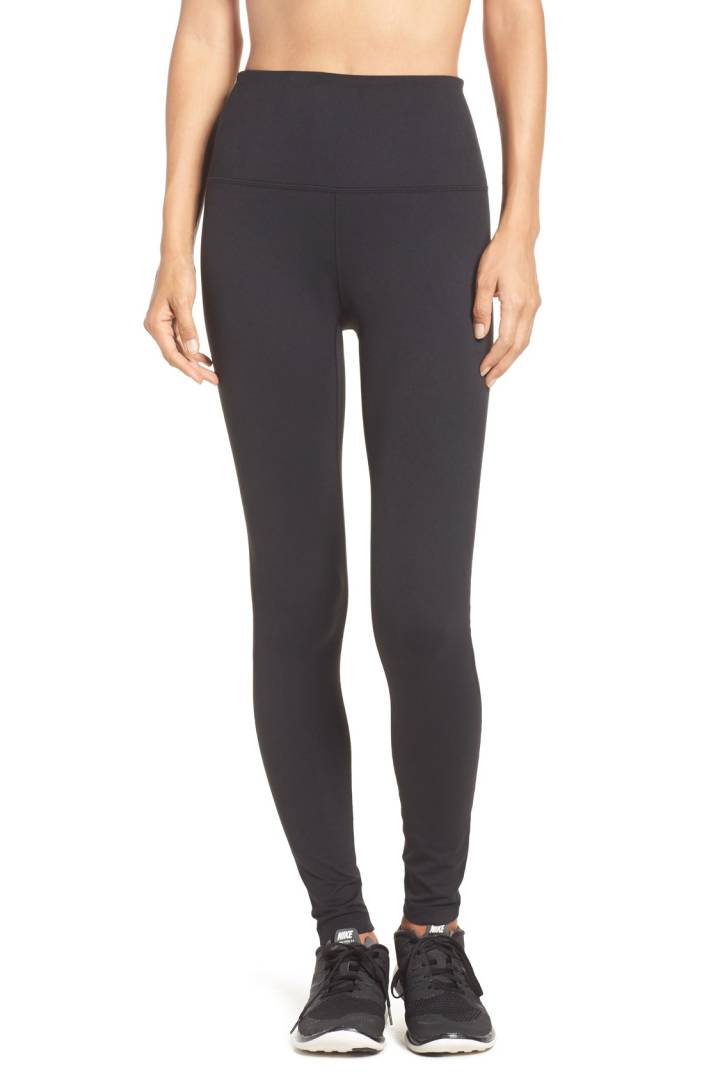 Sale Price: $35.90/ After Sale: $54.00
These leggings practically have a cult following and when you try them on for yourself, you'll understand why. The fit is so flattering and they hold up really well; I already have one pair that's nearly two years old and they still look great. I like how these leggings aren't too shiny, so you also can wear them out with boots and a sweater.
---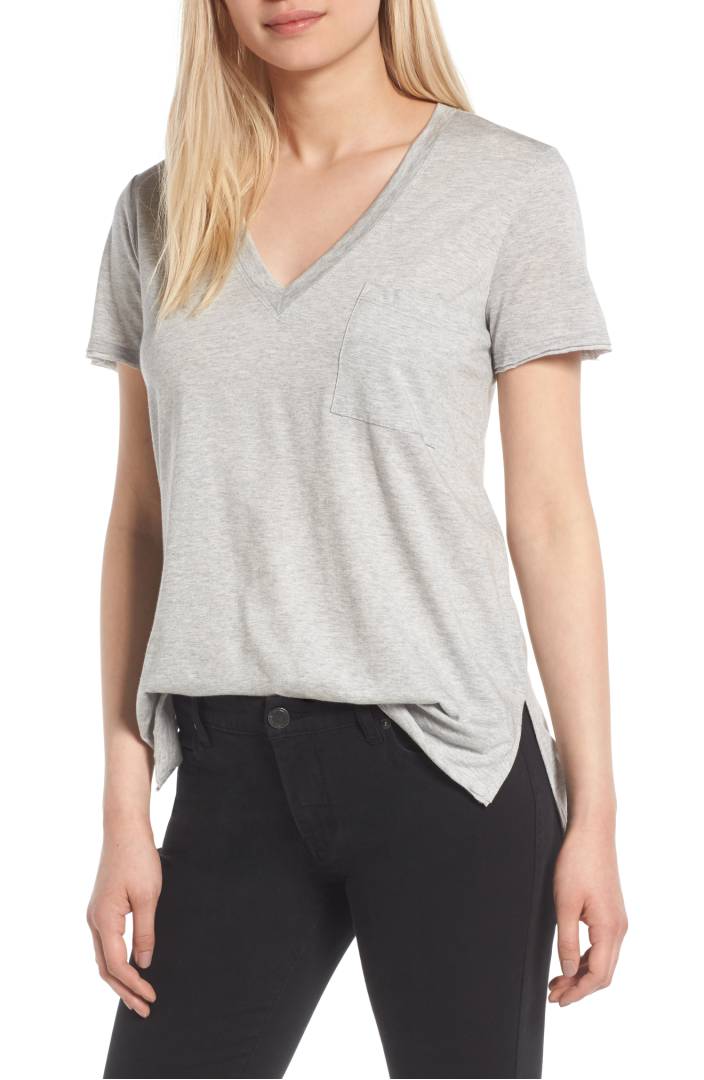 Sale Price: $15.90/ After Sale: $24.00
This is a great time to stock up on basic tees and the price point on this one is unreal! I ordered it in white and gray and plan to layer with denim jackets, blazers and cardigans.
---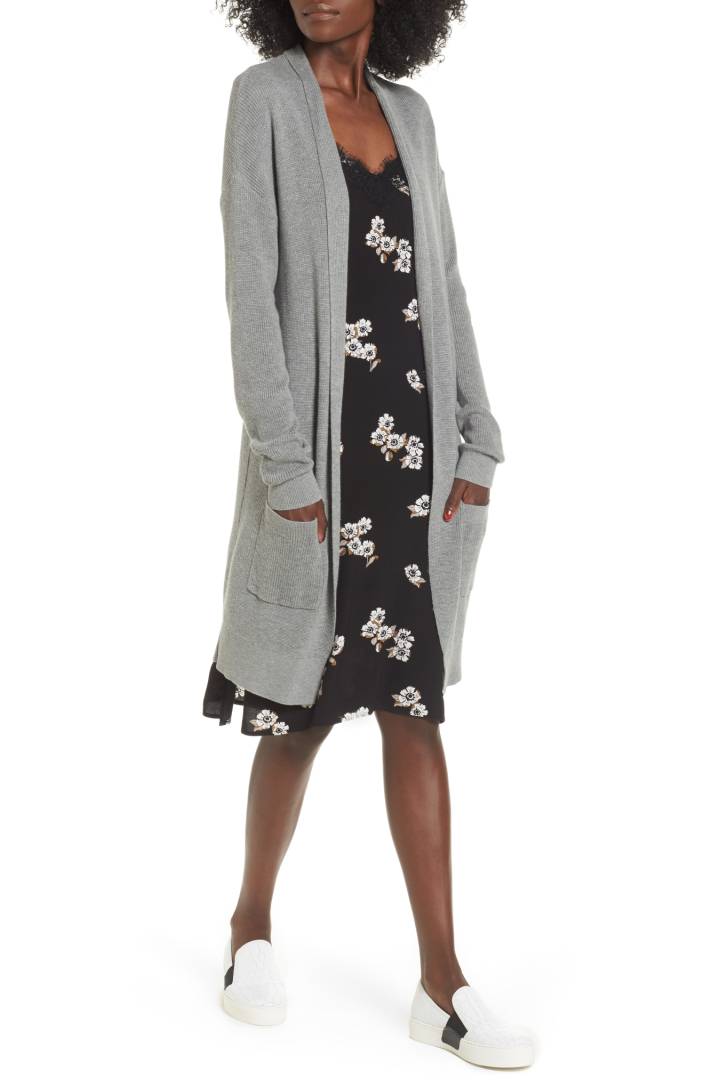 Sale Price: $31.90/ After Sale: $49.00
This cardigan is another bestseller from the sale and you just can't beat the price tag of less than $32. Last year I bought it in a tan camel color and this time I snagged it in gray. The material is thin, so this one is great for wearing in early fall. Again, I don't suggest sizing down if you like your sweaters oversized.