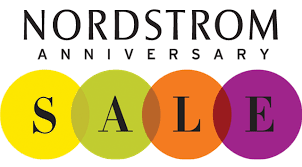 It's that time of year we love and hate–the Nordstrom Anniversary Sale starts next week! We can't wait for the amazing deals, but being bombarded by every other blogger out there about the sale can get a little old after awhile (I admit that even as a blogger myself). Regardless, every year I look forward to this sale since I adore fall and winter clothing, so it's almost like Christmas in July! This year, my goal is to try to provide you guys with the very best finds, from bargains to investment-worthy pieces, plus helpful tips for navigating the sale. I'll be posting about the sale once a week from now till its conclusion, and I hope you'll find them helpful! Please let me know if there's anything specific you'd like to see as well. I'll be posting my first round of picks next Thursday when the sale begins, so don't forget to check back!
---
Important Dates to Mark on Your Calendar
July 13 – Sale opens to Nordstrom card holders (sign up for an account here)
July 21 – Sale opens to the public
August 6 – Last day of sale
---
How to Get Early Access
The Nordstrom Sale officially begins July 21, but cardholders can shop eight days early beginning July 13. You DON'T have to sign up for a credit card to be eligible to shop; debit card holders are included (that's me!) I like having the debit card because purchases are simply drawn from your bank account with no strings attached. Plus, you can still earn Nordstrom Notes by using a debit card. Nordstrom Notes are like cash to spend, and they're even offering a special deal to new customers: sign up for a card by July 9th and when you make your first $100 Nordstrom purchase (online or in-store), you'll earn your first $20 note to spend when the sale begins.
---
How to Shop the Sale
Because it's so popular, the crowds at Nordstrom can get pretty crazy when it comes to shopping in store. Of course the easiest way to shop is online from the comfort of your home (definitely my preferred choice!) If you're worried that you need to try something on before you buy, I recommend simply buying multiple sizes in case an item sells out. Nordstrom offers free shipping and free returns so you can easily return anything that doesn't fit with their convenient prepaid shipping labels. Finally, if you live near a store, you can also make purchases online and select 'In-Store Pick-Up'—your order will often be ready the same day!
---
What's Included in the Sale
The Nordstrom Anniversary Sale offers brand-new fall and winter items at low prices. Clothing, shoes and accessories aren't the only categories included, though: you can also shop amazing deals on home items and beauty products.
---
What's On My Wishlist
After perusing the preview catalog, I thought I'd share my top favorites (although the catalog doesn't show everything, so there will definitely be more to add later!)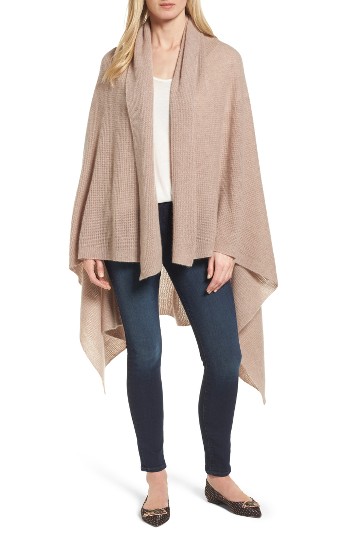 Halogen Cashmere Wrap
Sale Price: $125.90 / After Sale: $189.00
I bought this wrap last year in gray and absolutely love it! I wore it as a wrap and an oversized scarf, and it was my go-to layering piece whenever we traveled.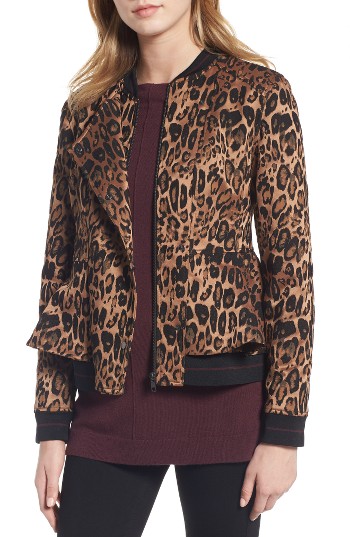 Trouvé Leopard Blazer
Sale Price: $89.90/ After Sale: $139.00
I adore leopard print, so I'm glad to see that it's making a return as a fall trend. This blazer would be perfect to throw on over a tee with some distressed jeans for a more casual look.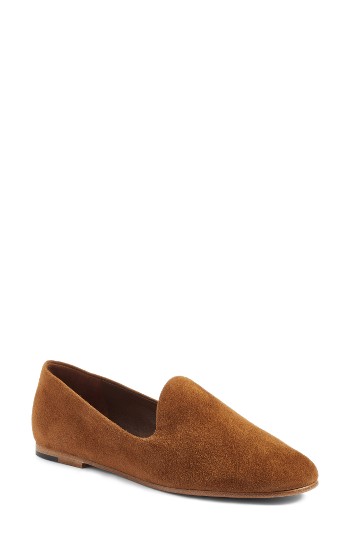 Vince 'Milo' Loafer
Sale Price $164.90/ After Sale: $250.00
As a mama-to-be, comfy shoes are going to be crucial as I get further along in my pregnancy. This pair of stylish yet comfy loafers would be a great addition to my fall wardrobe.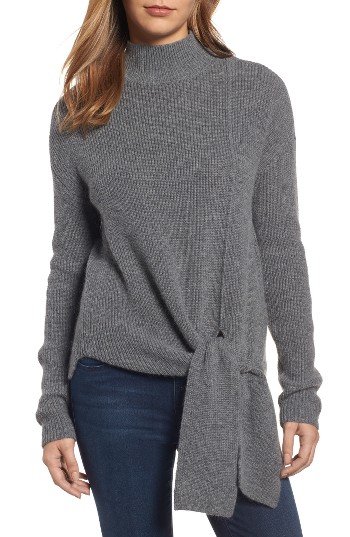 Halogen Tie-Hem Sweater
Sale Price: $49.90  / After Sale: $79.00
The tie detail drew me to this unique sweater and it looks roomy enough to go over a growing baby bump—love it!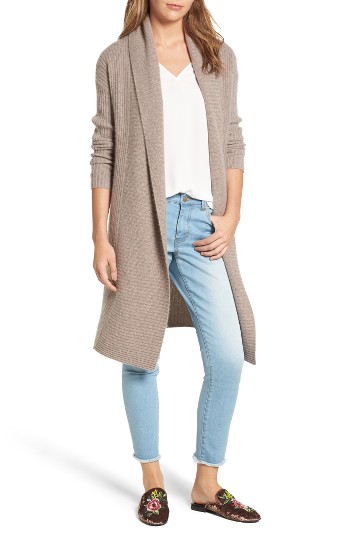 Halogen Long Ribbed Cashmere Cardigan
Sale Price: $199.90 / After Sale: $299.00
Cardigans are my favorite and the fact this cozy cashmere style is a whopping $100 LESS during the sale makes it totally worth the investment.
---
Popular Styles Restocked for This Year
Some items from last year's sale were so popular, they've been brought back for 2017—I can attest to that since I own the first two myself!
Halogen Cashmere Wrap
Sale Price: $125.90/ After Sale: $189.00
This is the gray wrap I mentioned above that I own—can't say enough good things about it! Seriously, everyone needs a few of these!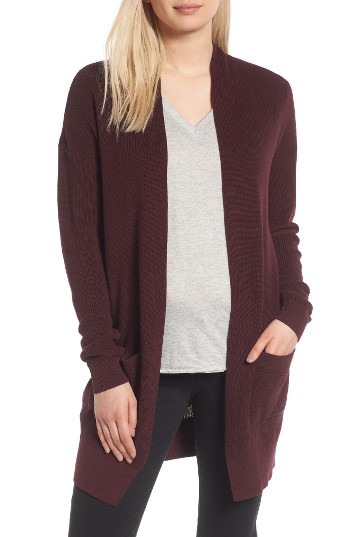 B.P. Cardigan
Sale Price: $31.90/ After Sale: $49.00
I have this cardi in camel and love it; it's not the highest quality, but for the price you really can't beat it. I plan on adding a few more colors to my wardrobe this year—don't hesitate once the sale starts, because this sold out super quickly last year.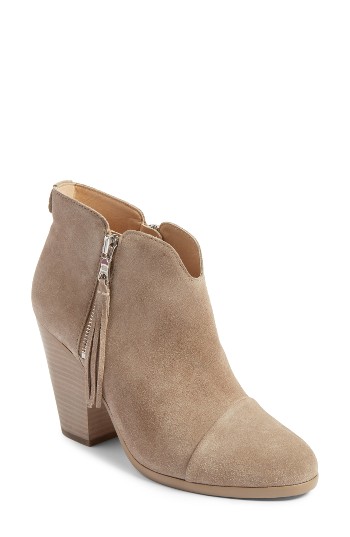 Rag & Bone 'Margot' Bootie
Sale Price: $329.90/ After Sale: $495.00
A classic fall bootie is always worth the investment. I think last year's version was dark gray but I love this taupe color even more since it's perfect for transitional summer-to-fall outfits.