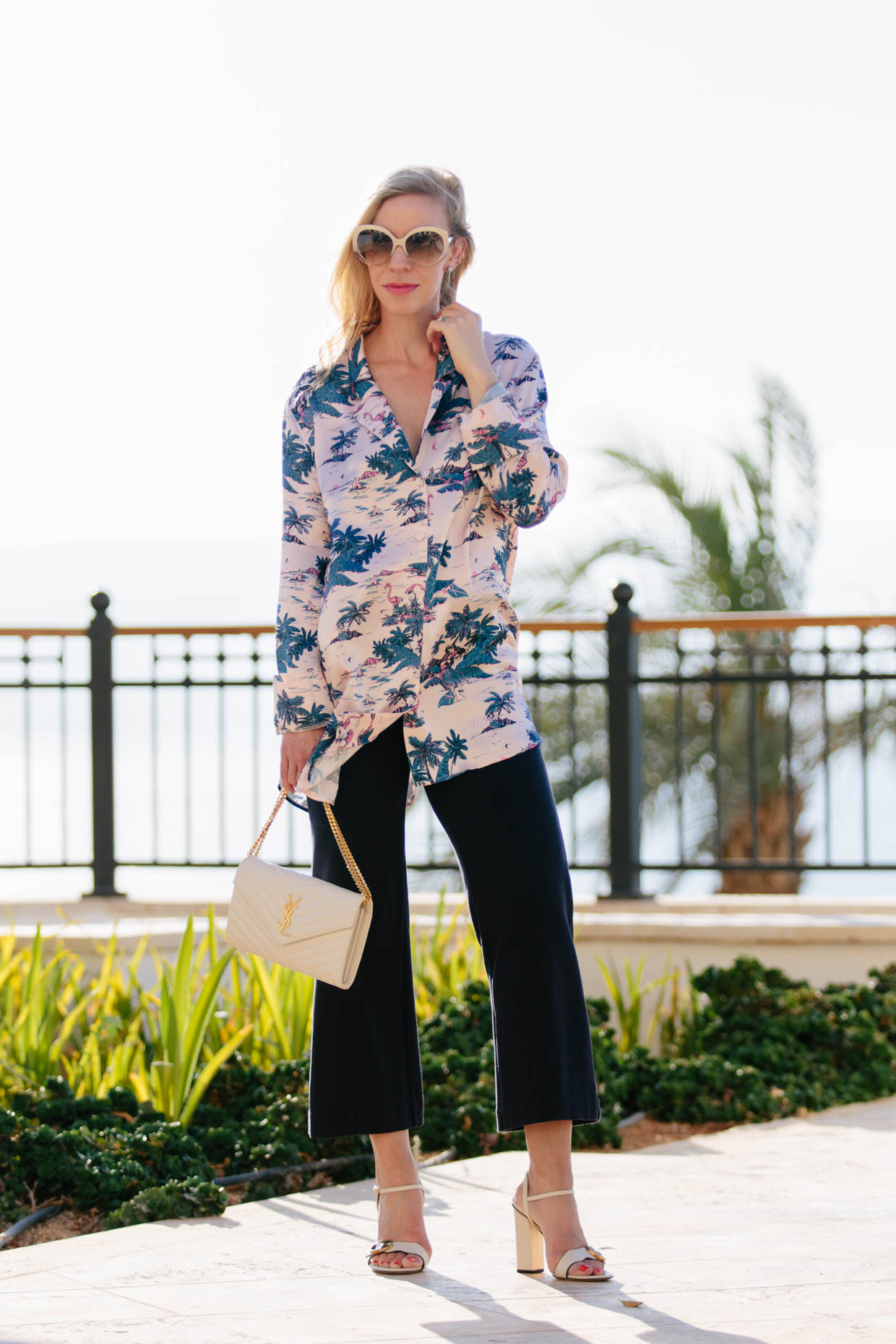 We've been keeping another secret for the past few weeks but I think it's time to share: Baby Brandon is a GIRL!! My husband and I are just over the moon about having a daughter even though it still feels surreal. Honestly, this entire pregnancy still feels rather surreal to me…all you mommas out there, is it like that until you actually give birth?! Anyway, it's funny because everyone thought she was going to be a boy—especially my mom—but I always had a little feeling she was a girl (mama's intuition, right?)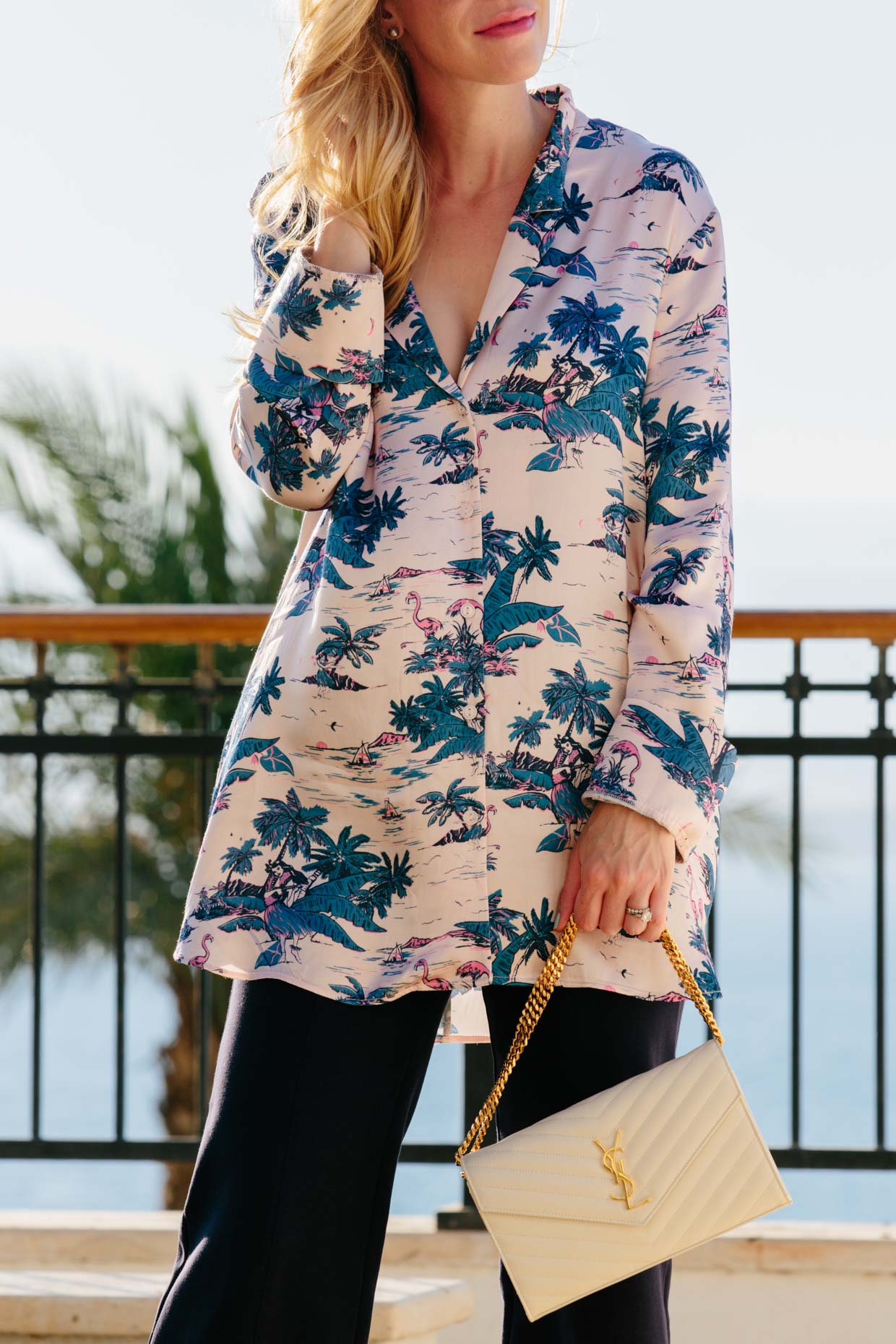 I had actually ordered this pink and blue top before we found out Baby Brandon's gender, but thought it would be perfect to use for this post. I've been wanting to try the pajama trend and I'm officially hooked. This satin shirt is super comfy (although a little too big on me—I ordered a size up and it ended up being tunic length and I also had to cuff the sleeves!) If I weren't pregnant, I'd tuck it in with these high waist pants, but sadly they are no longer zipping all the way up, ha!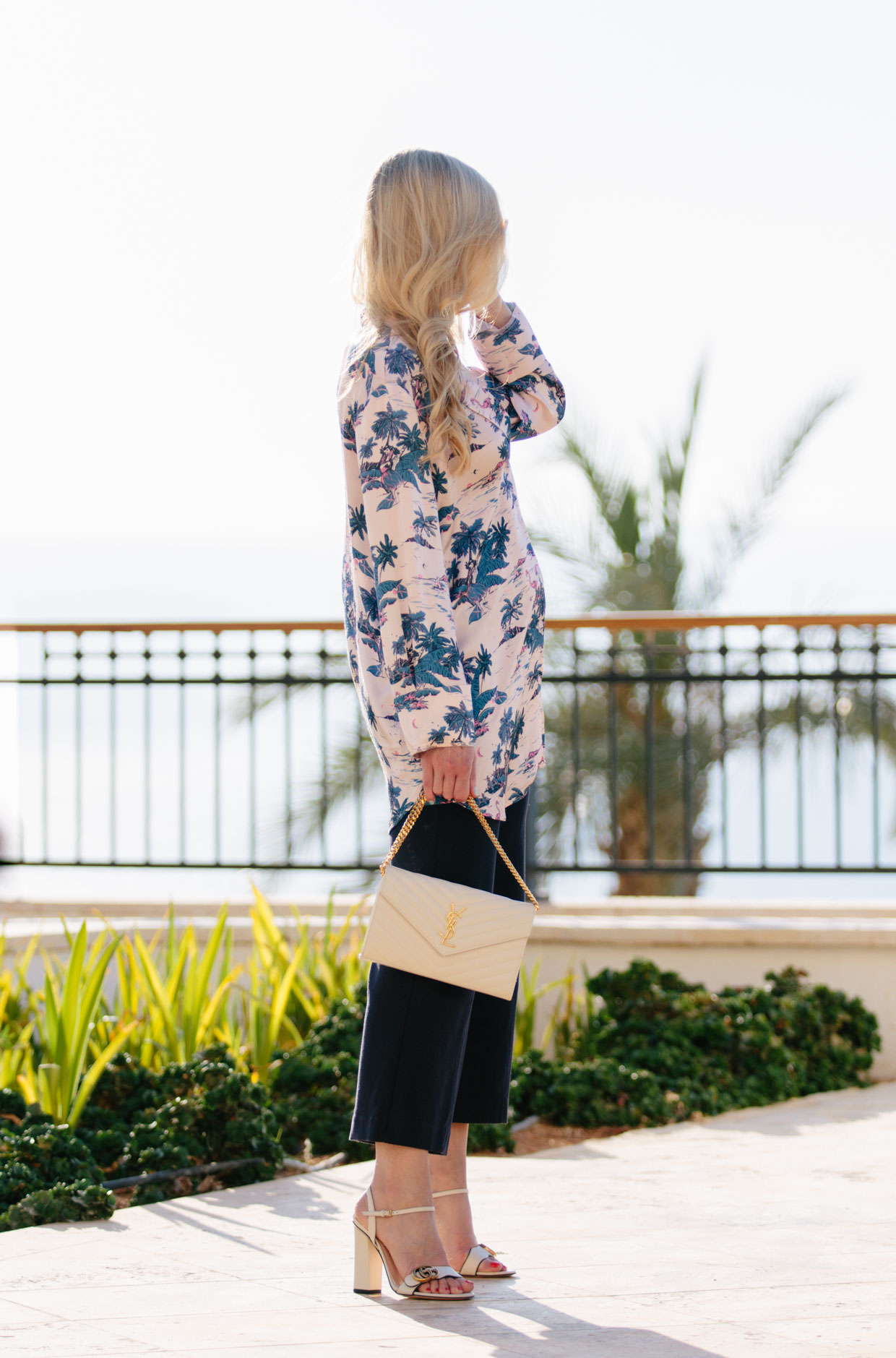 Oh hi there, 16 week baby bump!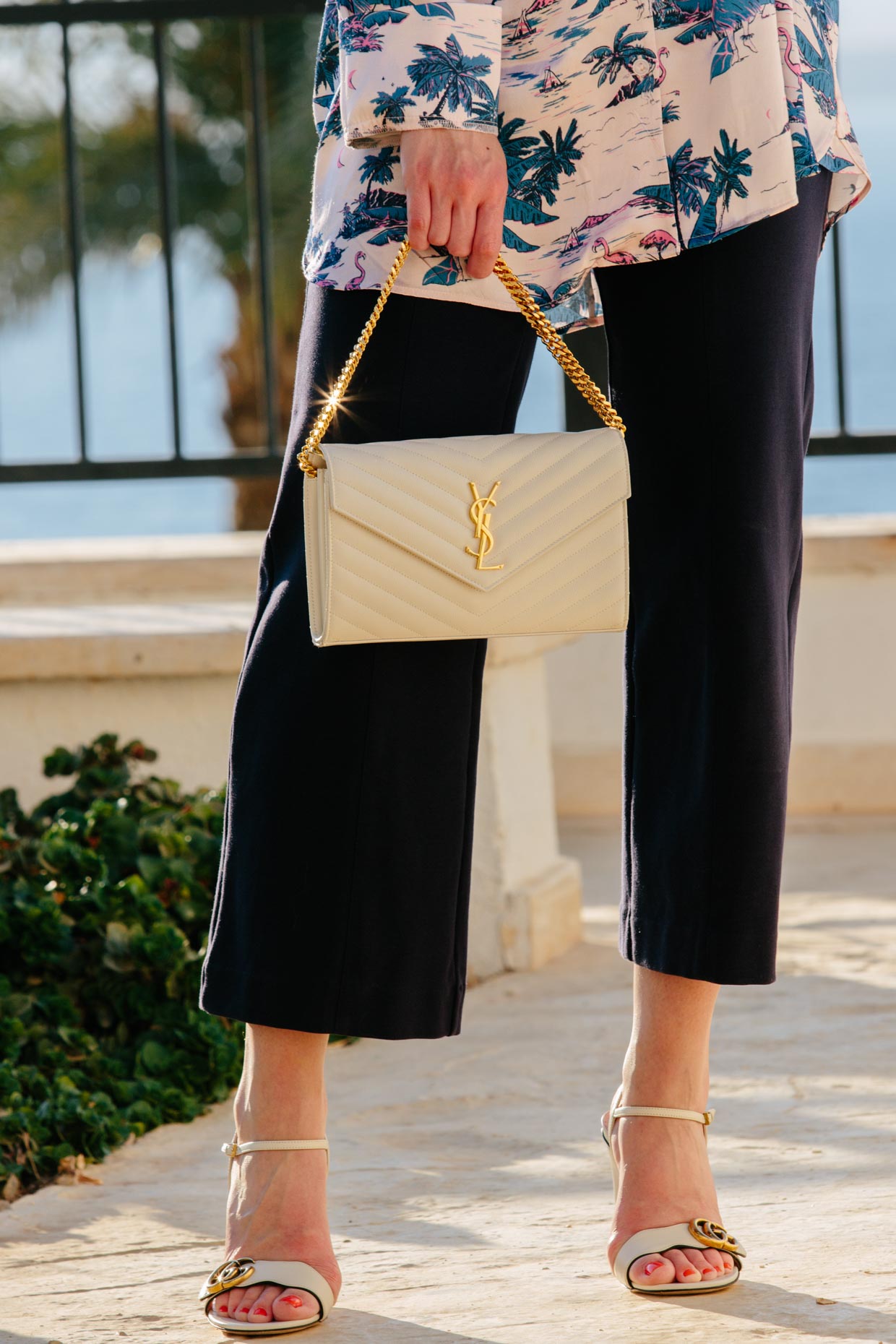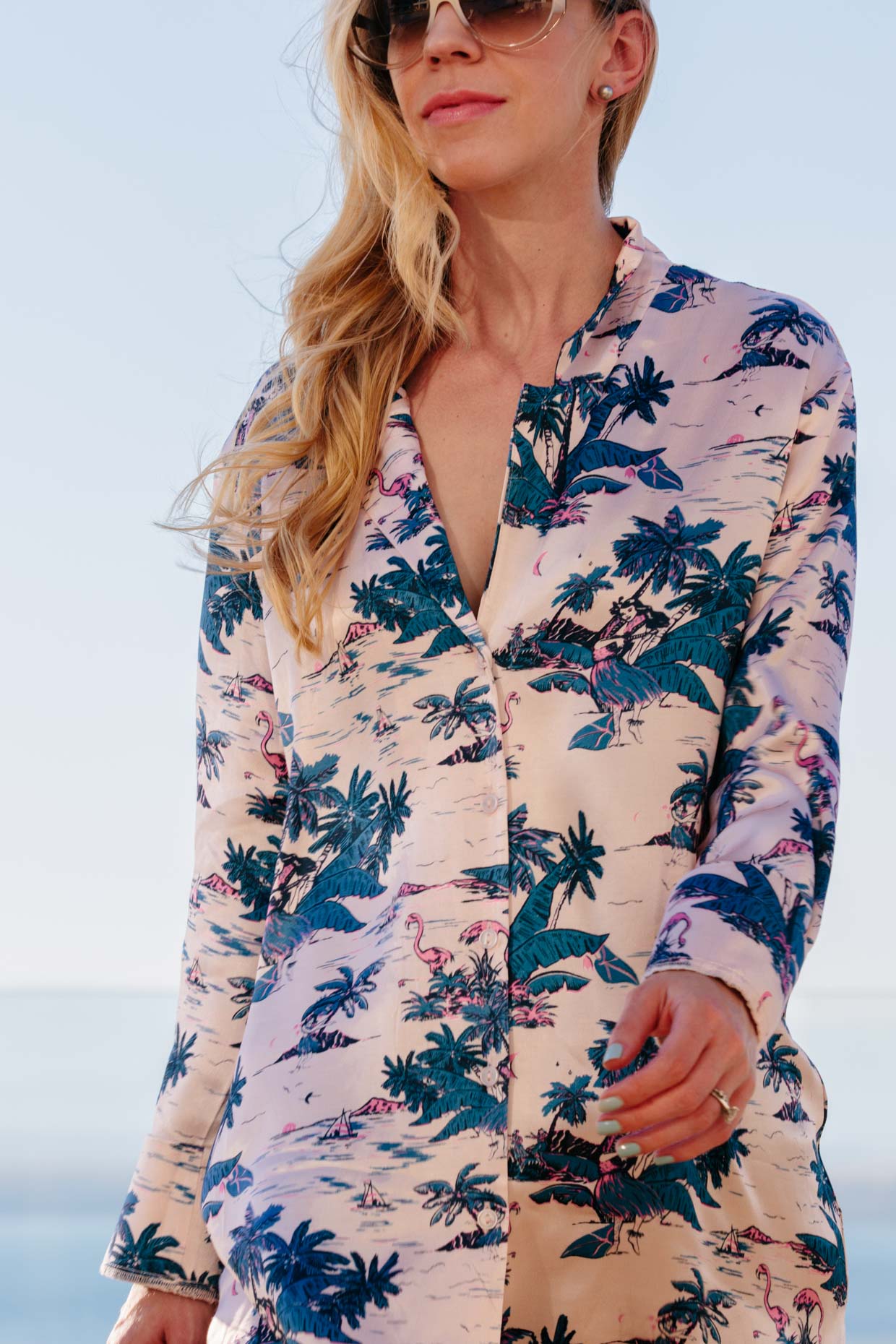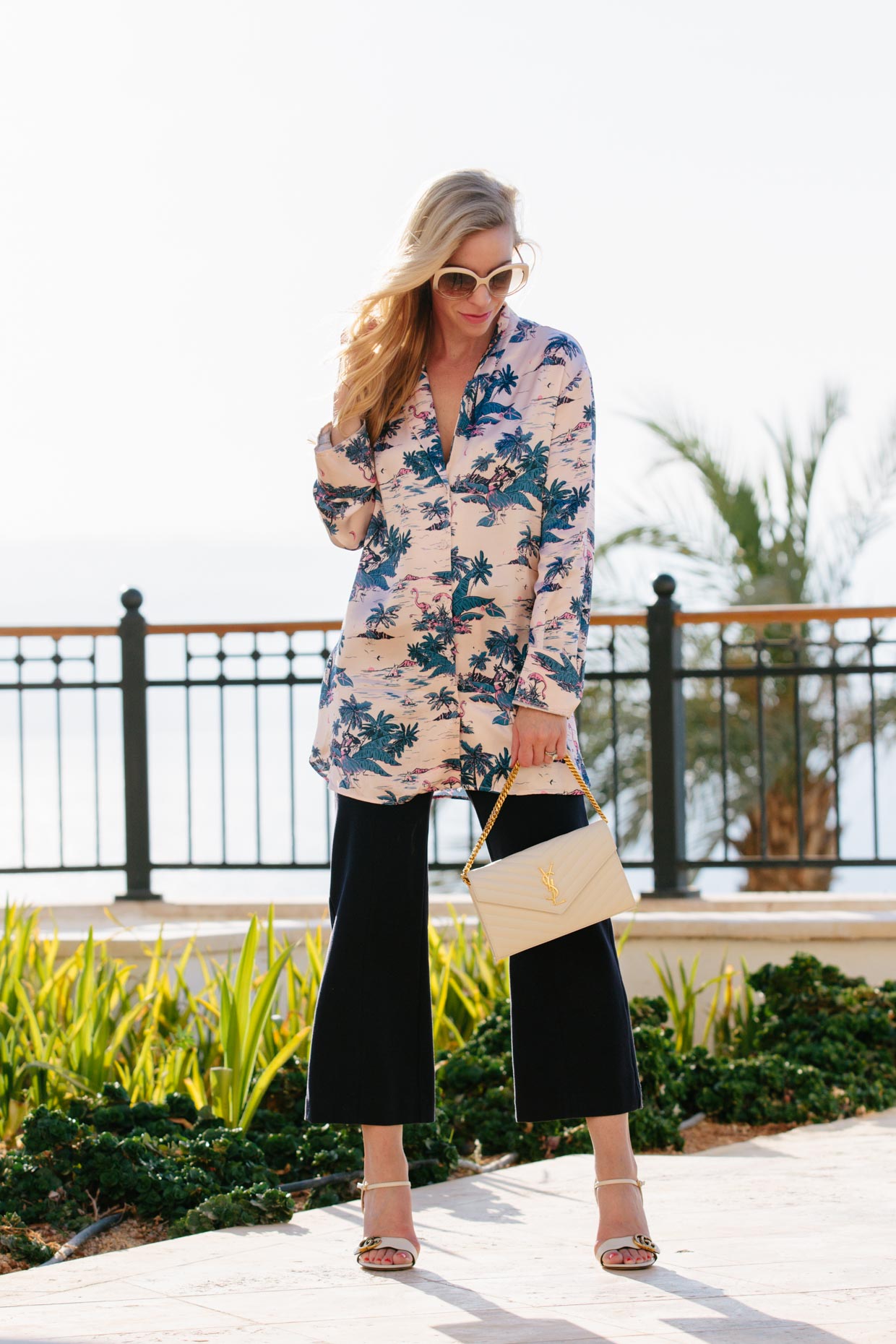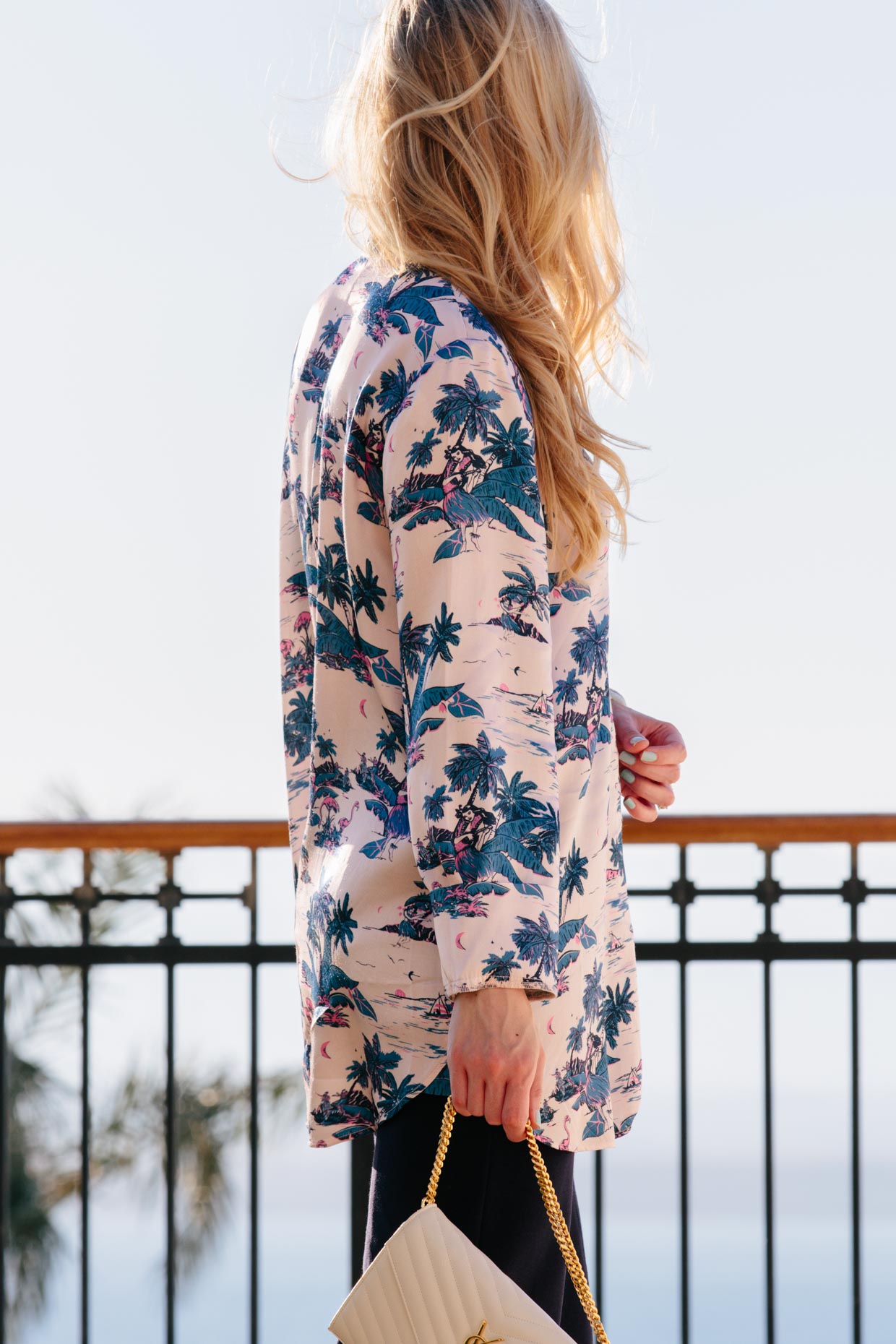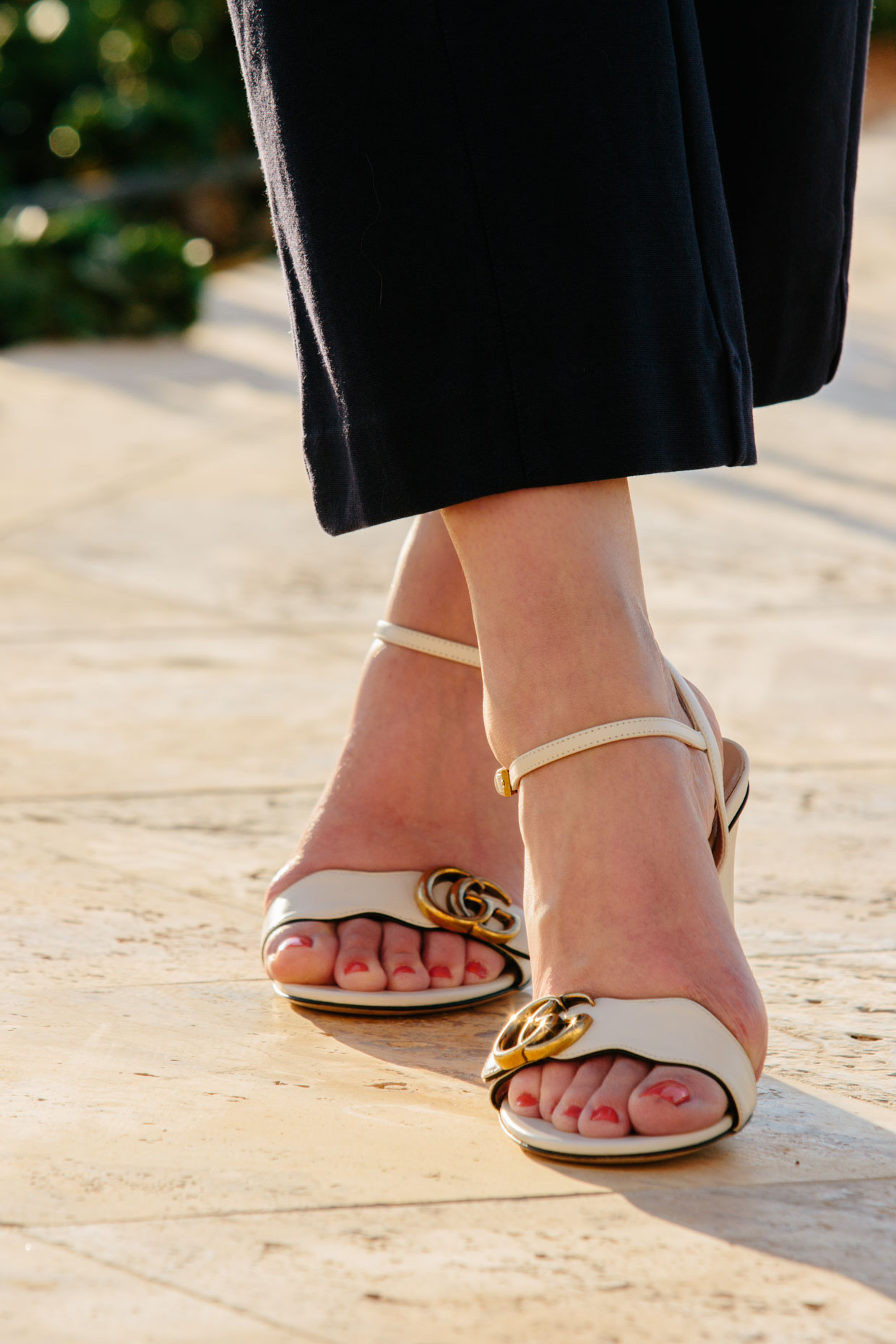 Our weekend at the Dead Sea was amazing and we already can't wait to go back—it was so cool taking mud baths and floating weightless in the water. We snapped these photos at the Hilton resort where we stayed. I won't be posting again on here until next week because we are leaving for our Sri Lankan babymoon today and I am officially giving myself the week off from blog posts. The whole point of a babymoon is to totally relax and I fully intend to do just that! You'll still find me on Instagram, though, because I have fun posting stories when we're on vacation (@meagansmoda). I hope you all have a great week and as always, thank you so much for reading!
Shop the Post
Linking with More Pieces of Me, Sincerely Jenna Marie & Pink Sole