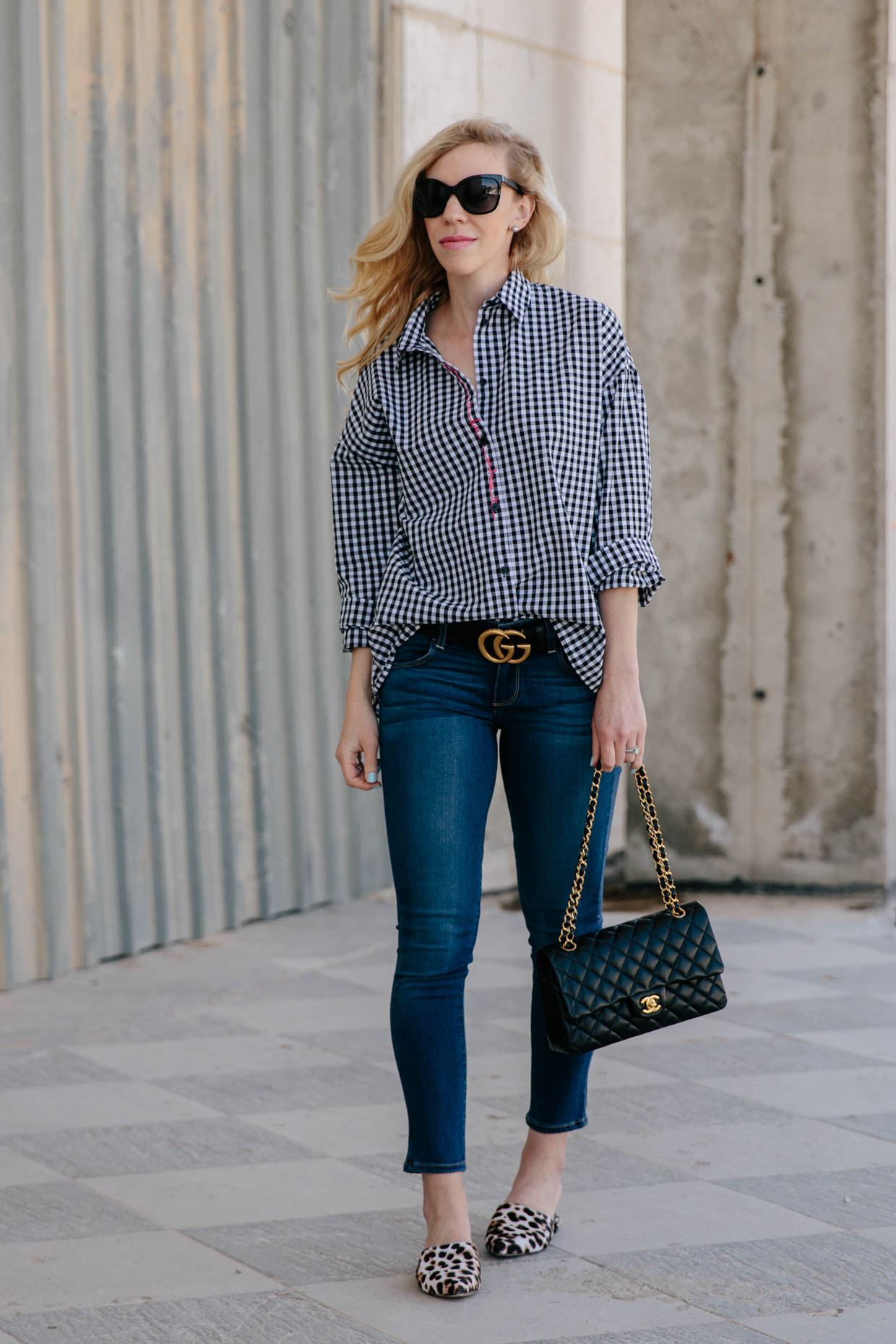 Happy Friday, everyone! We decided to make a last-minute trip to the Dead Sea this weekend, something I've been wanting to do ever since our car arrived a few weeks ago. We booked a hotel room for tonight so we can relax by the pool and hopefully get to the beach as well before we head back tomorrow. The Dead Sea is only about a 45 minute drive away from Amman, so I foresee a lot of future trips there over the next few years.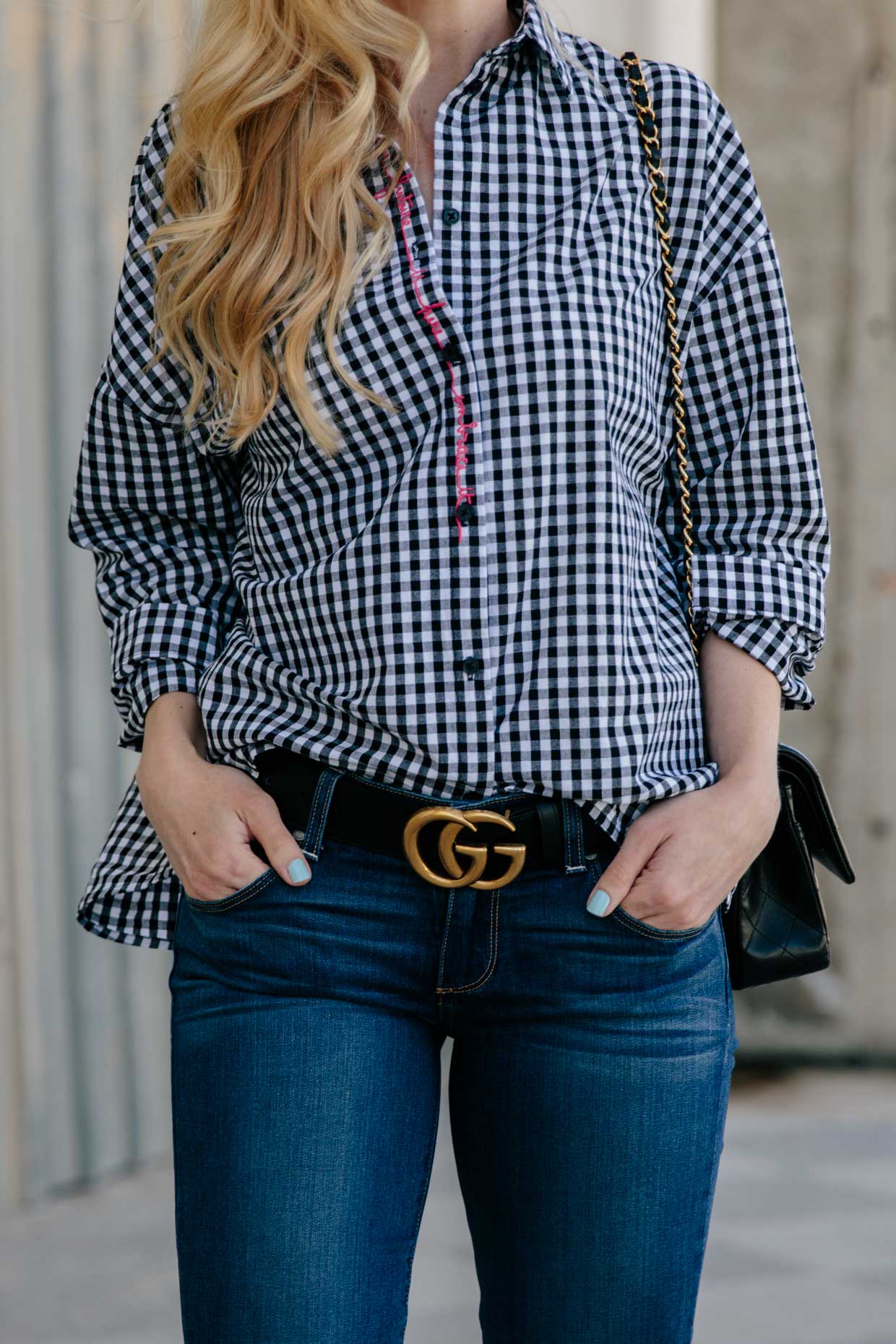 I've always been drawn to oversized tops, and even more so now that I'm pregnant. I love the boxy fit of this gingham button down from H&M; unfortunately I think most sizes have sold out, so I also linked another option in navy gingham that has a similar roomy silhouette.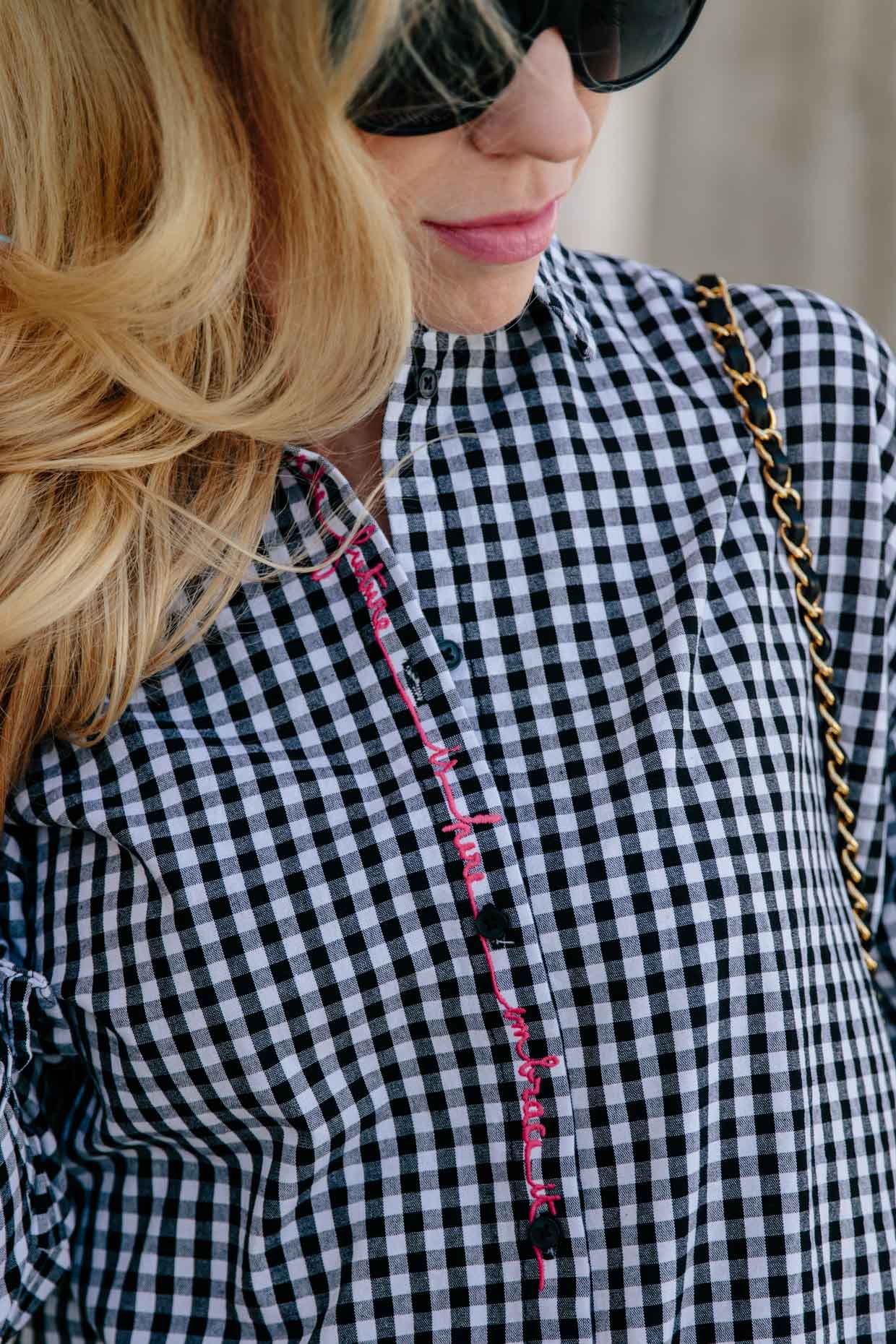 I didn't know this detail was there when I ordered it, but there's a phrase on the front of this shirt that says, "The future is here, embrace it". I think that statement is pretty accurate considering the parenthood journey my husband and I are about to embark on!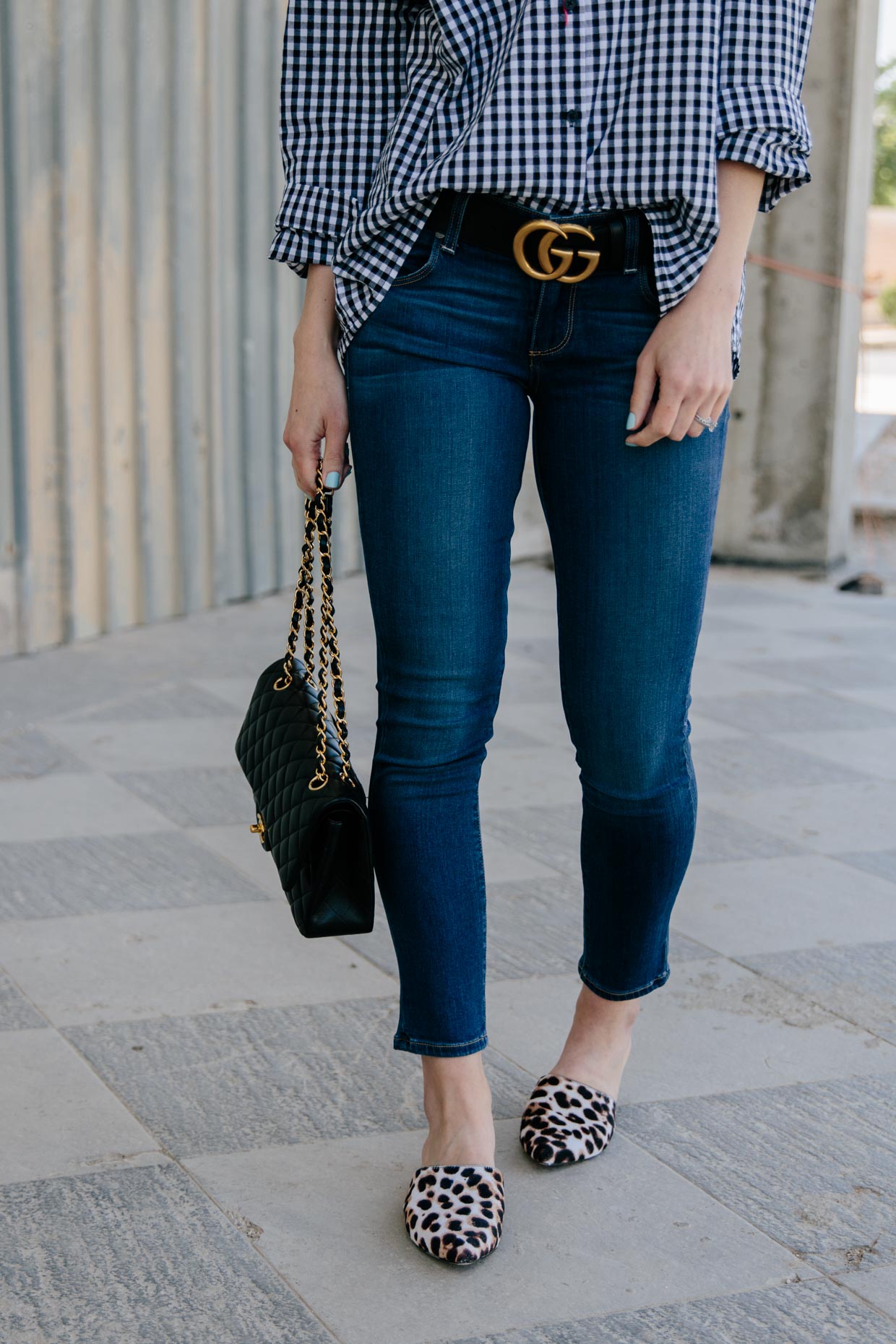 To keep the gingham from looking too sweet, I added polished accessories and added my new leopard mules for a little pattern play. I also want to mention that I broke down and am wearing maternity jeans for the first time even though I said I wasn't going to yet. When I tried on this new pair, they were so comfy and flattering I couldn't resist. It's actually an under-belly style, which I love because I can still wear my favorite belts (yay!) I may do a maternity denim post further into my pregnancy if you all are interested in reading more about the different types out there.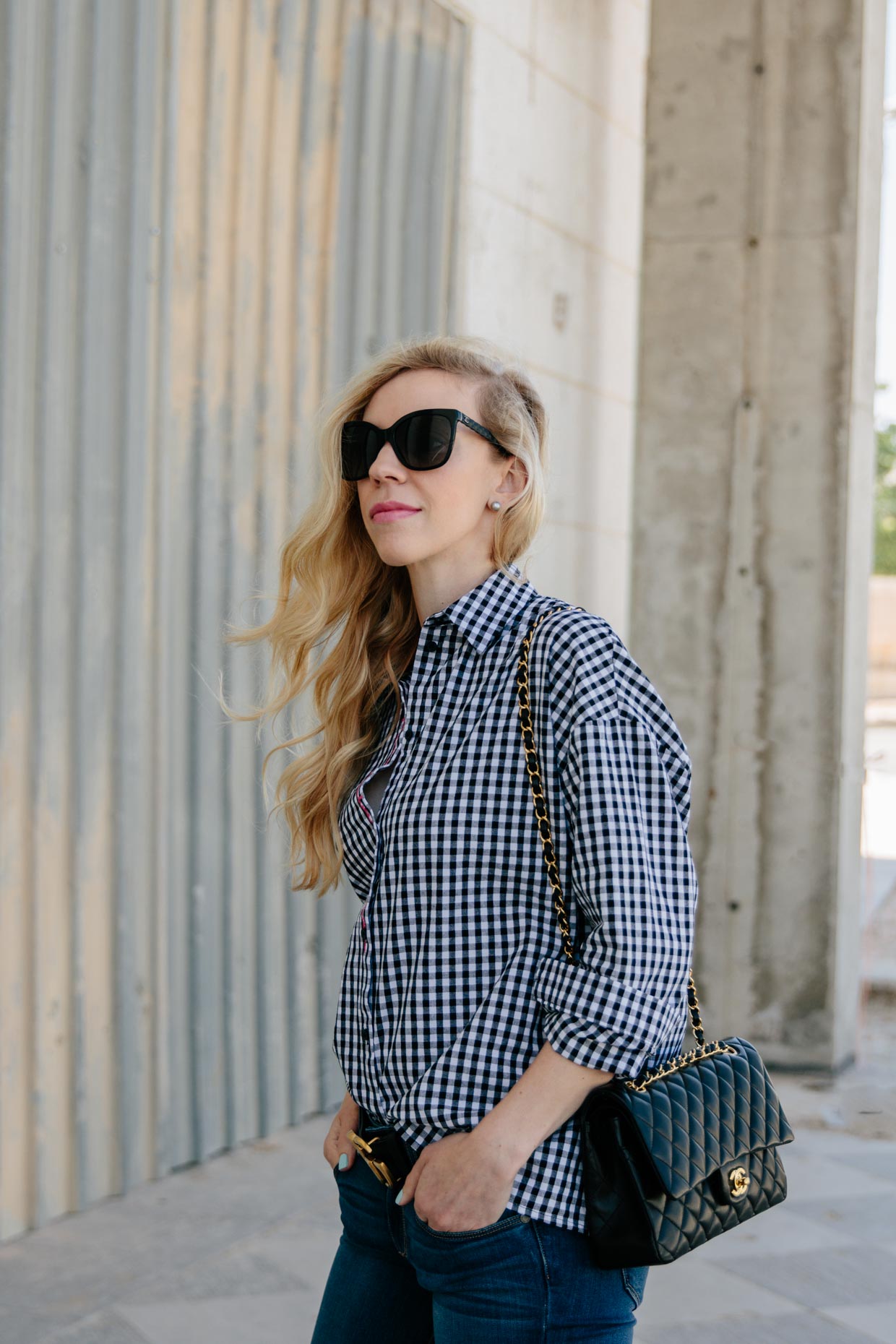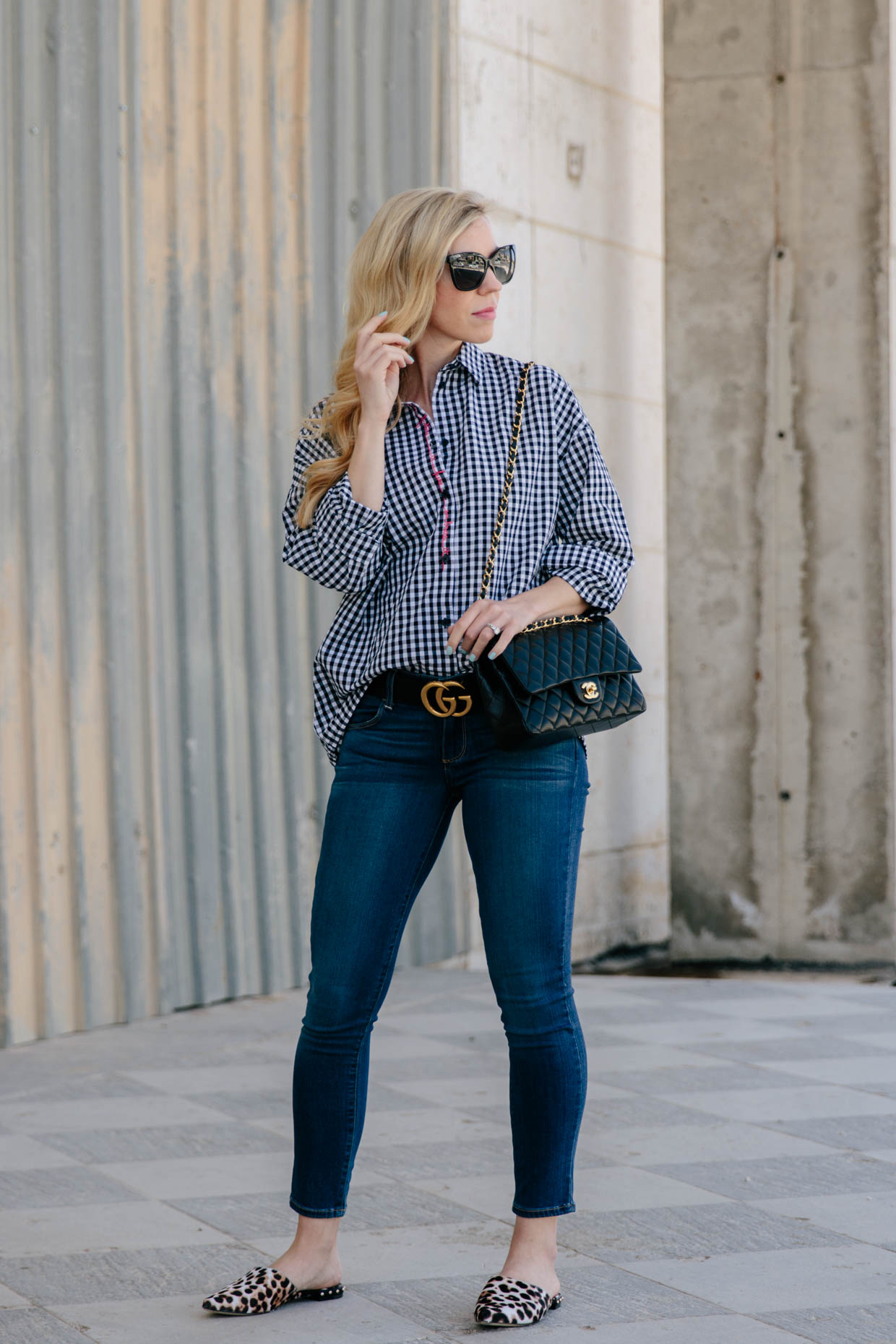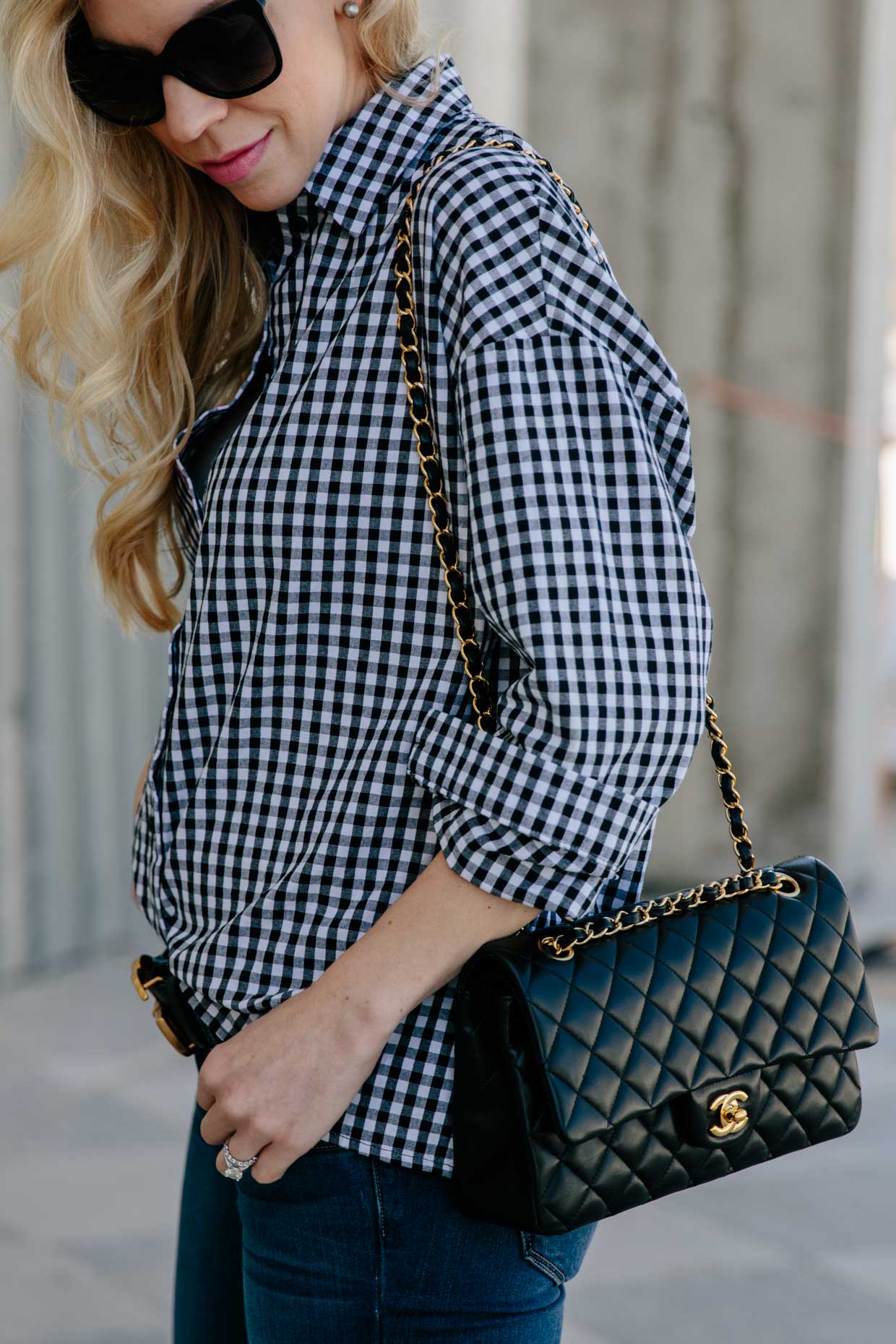 It's time to load up the car and head out, so I'll see you guys next week! Have a great weekend and thanks so much for reading!
Shop the Post
Linking with Living in Color, Stylin' in St. Louis, Happiness at Mid Life, Doused in Pink, Posh Classy Mom & Rachel the Hat