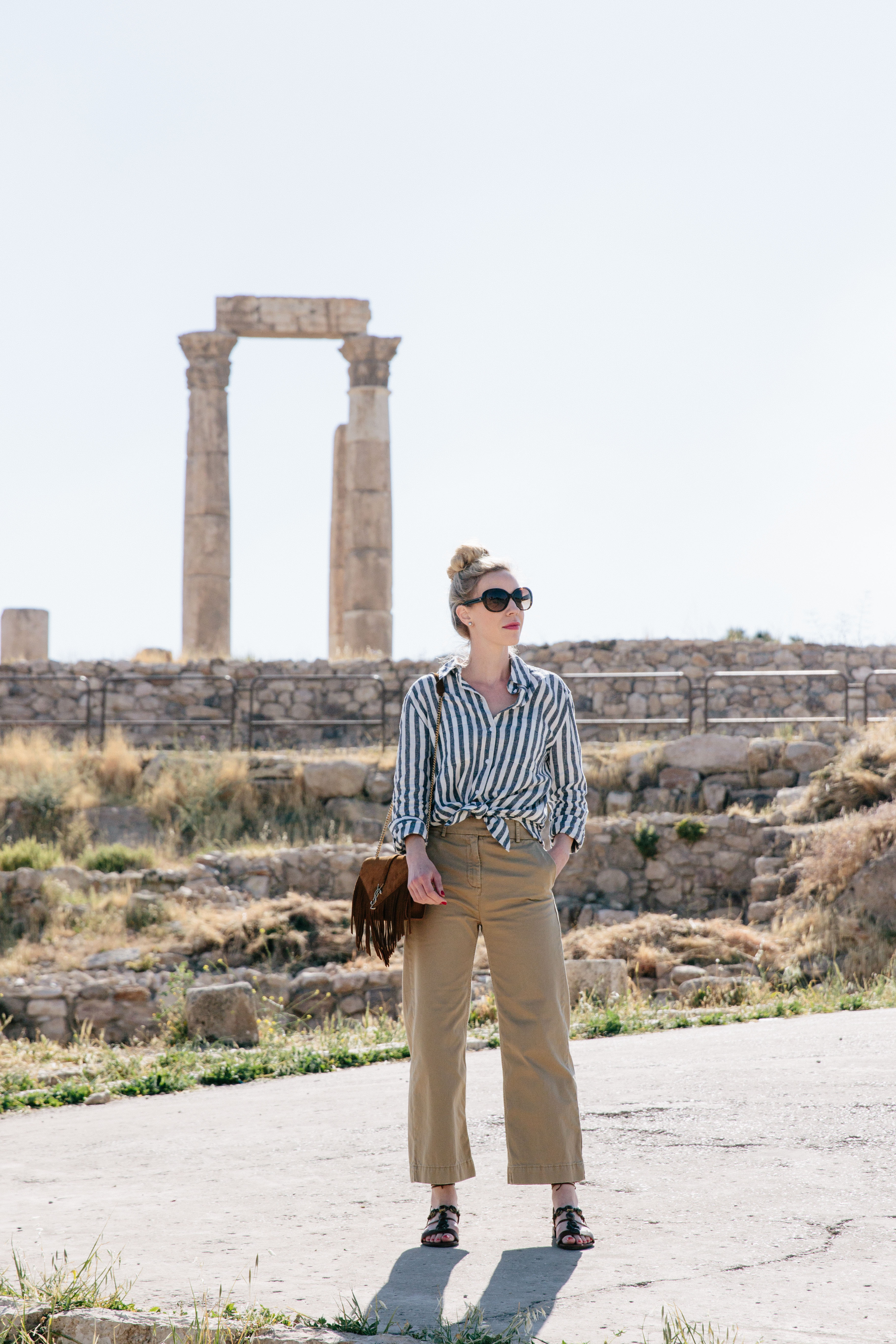 Happy Monday and I hope you all had a great weekend! We spent most of ours unpacking and reorganizing around the apartment but we did manage to get out and do some more sightseeing in Amman. One of the first places we wanted to explore is Amman's Citadel, the highest point in the city (and the place with the most epic views!) The park is huge and we didn't even make it to the museum, so we'll definitely be going back soon.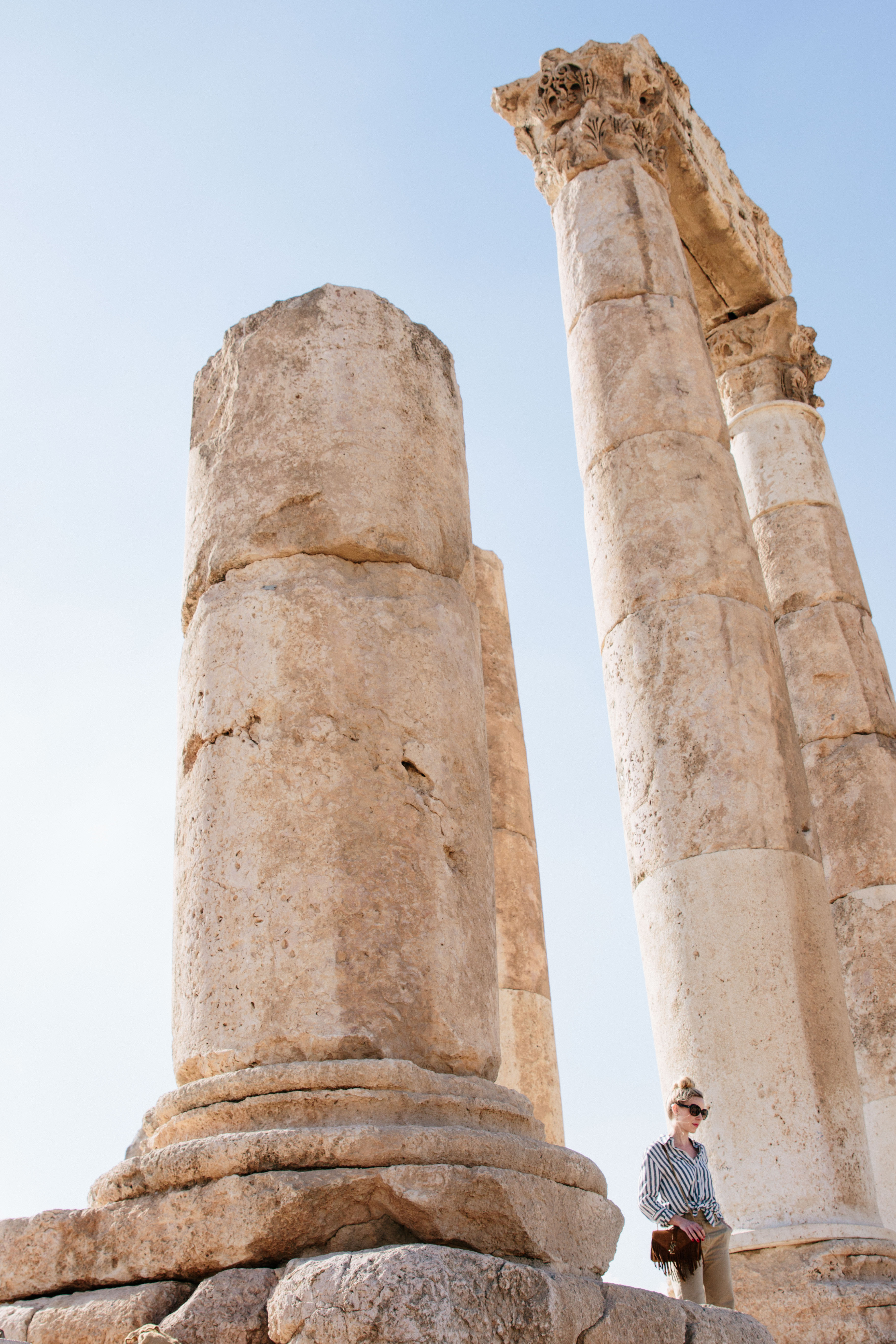 Even though we're not in Italy anymore, there are so many areas with Roman ruins around Amman that sometimes it feels like we're back. I didn't know my husband had snapped this photo but I love how it gives you an idea of how massive these columns are—pretty impressive, right?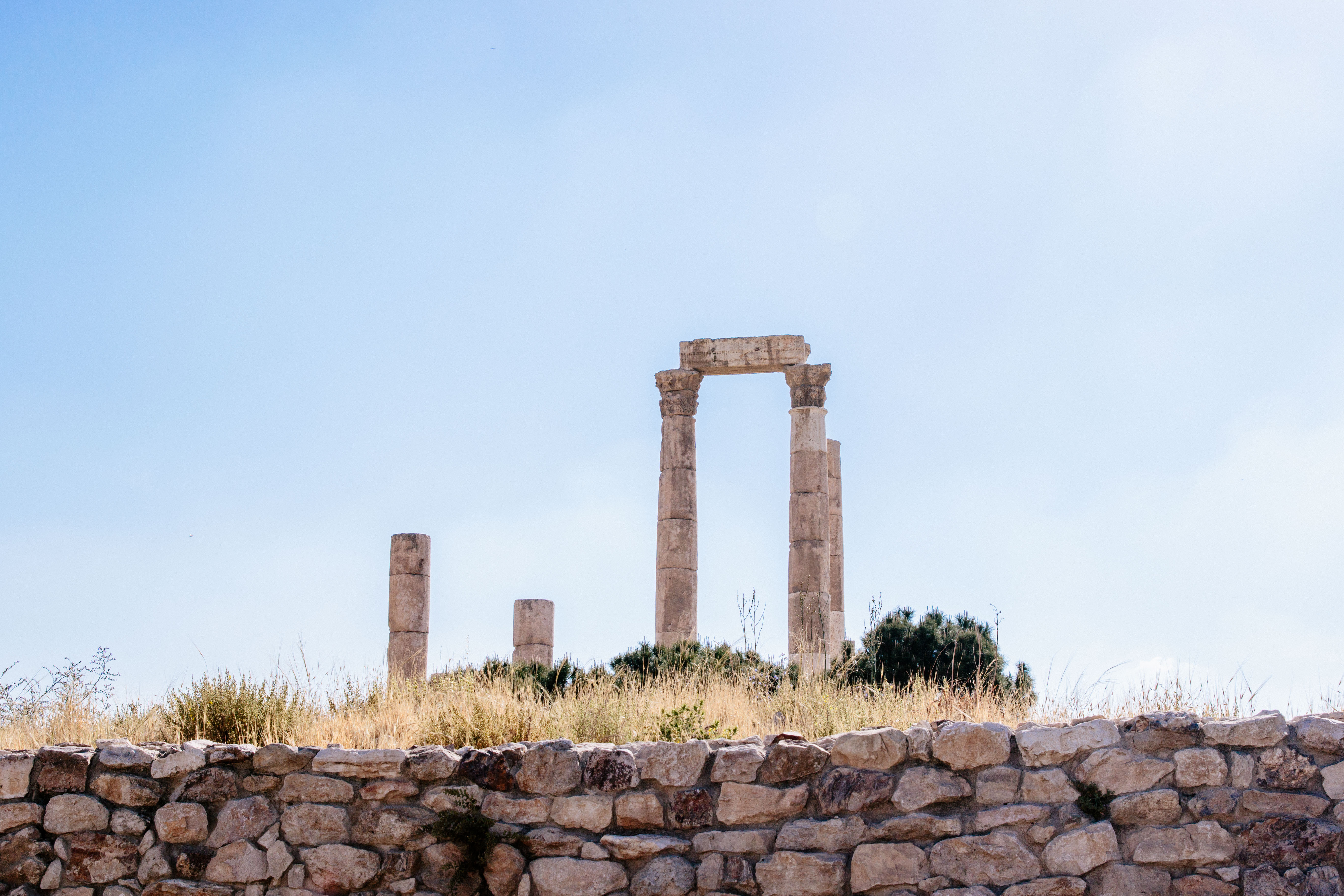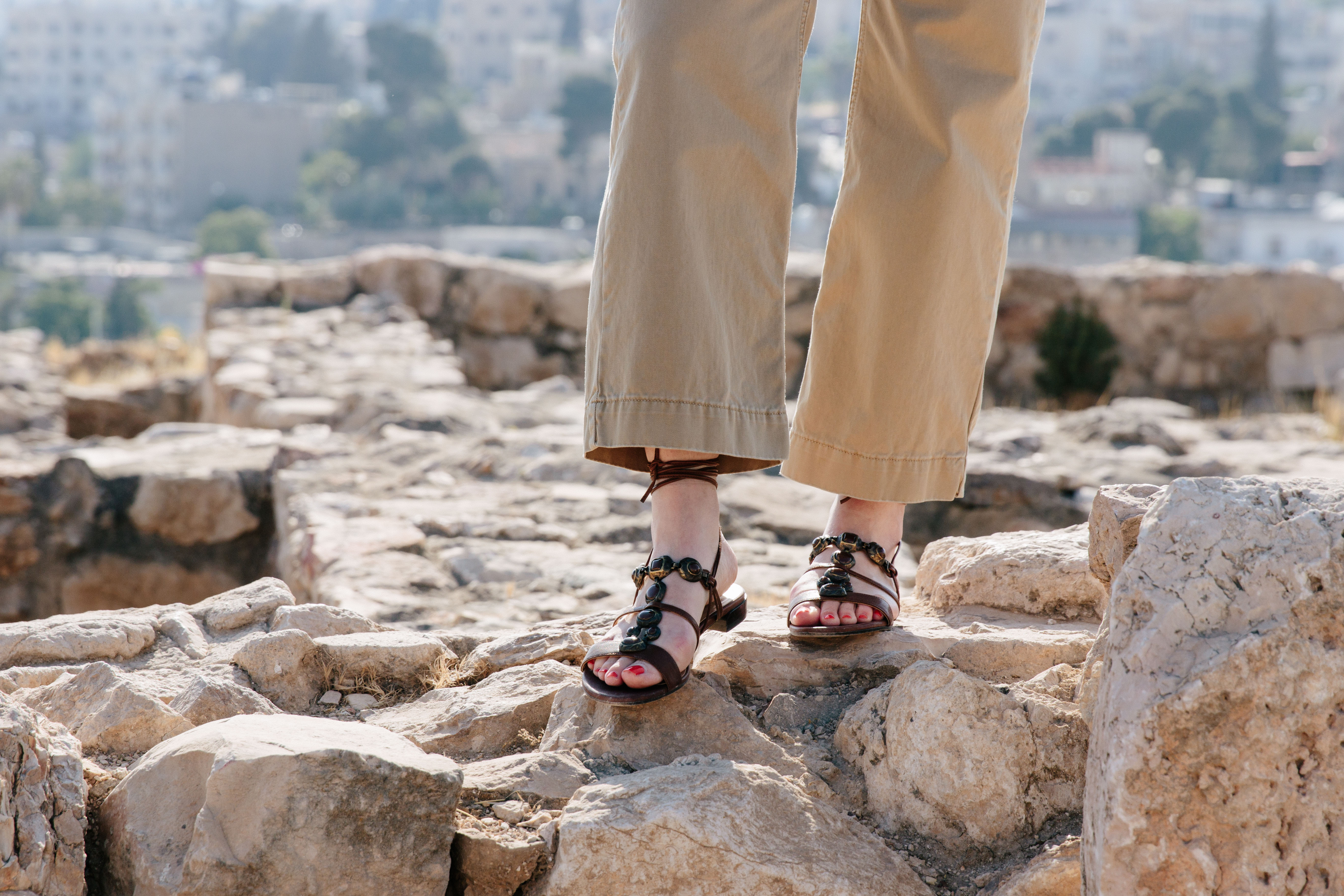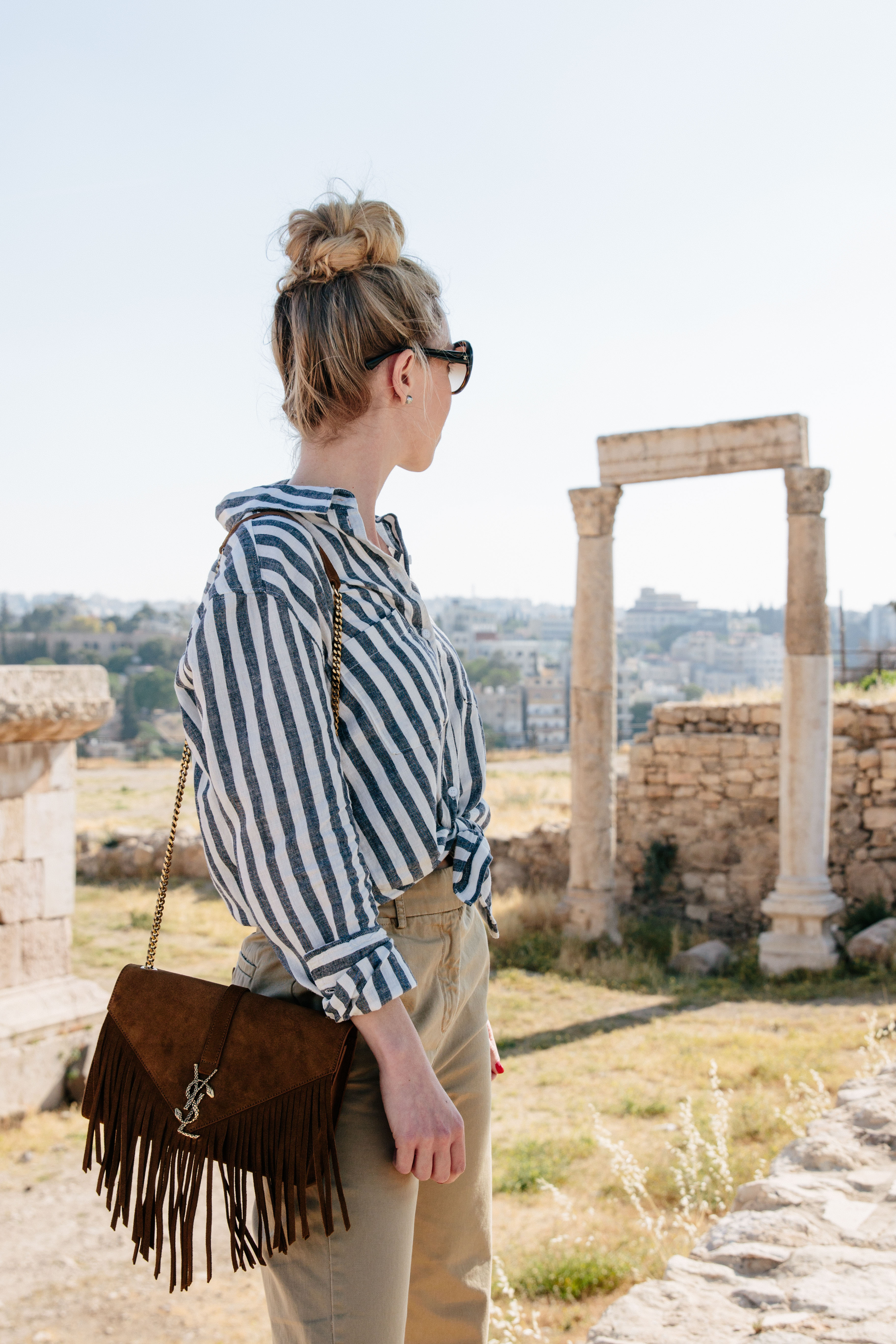 This striped shirt from H&M may be my new favorite (and for someone who owns a ton of striped tops, that's saying a lot). The linen fabric is cool and breezy and I like how it can be worn as a tunic or tied at the waist—plus it's a fantastic bargain at less than $30.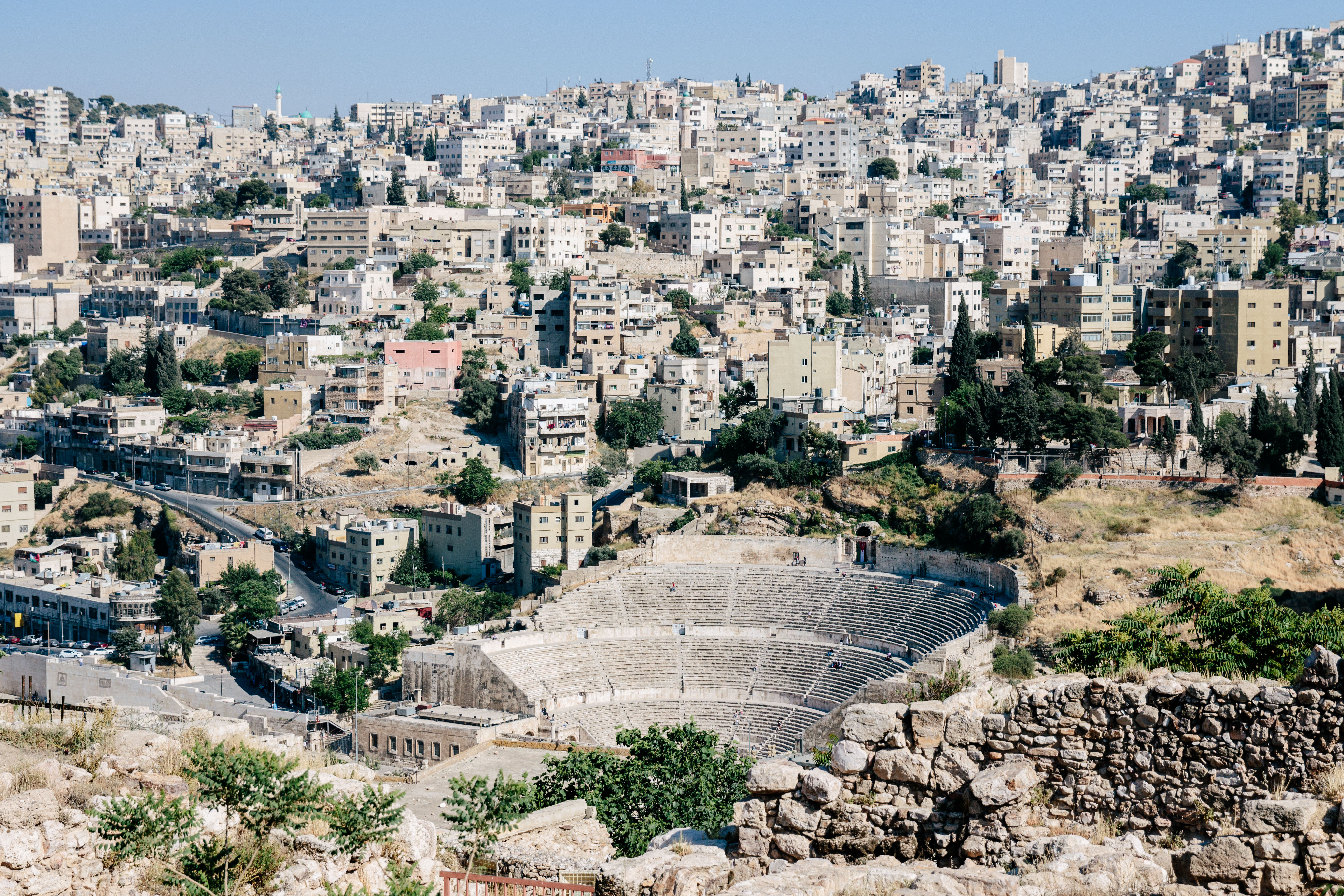 From the top of the Citadel you also have a great view of the Roman Amphitheater, which you may remember from this post a few weeks ago.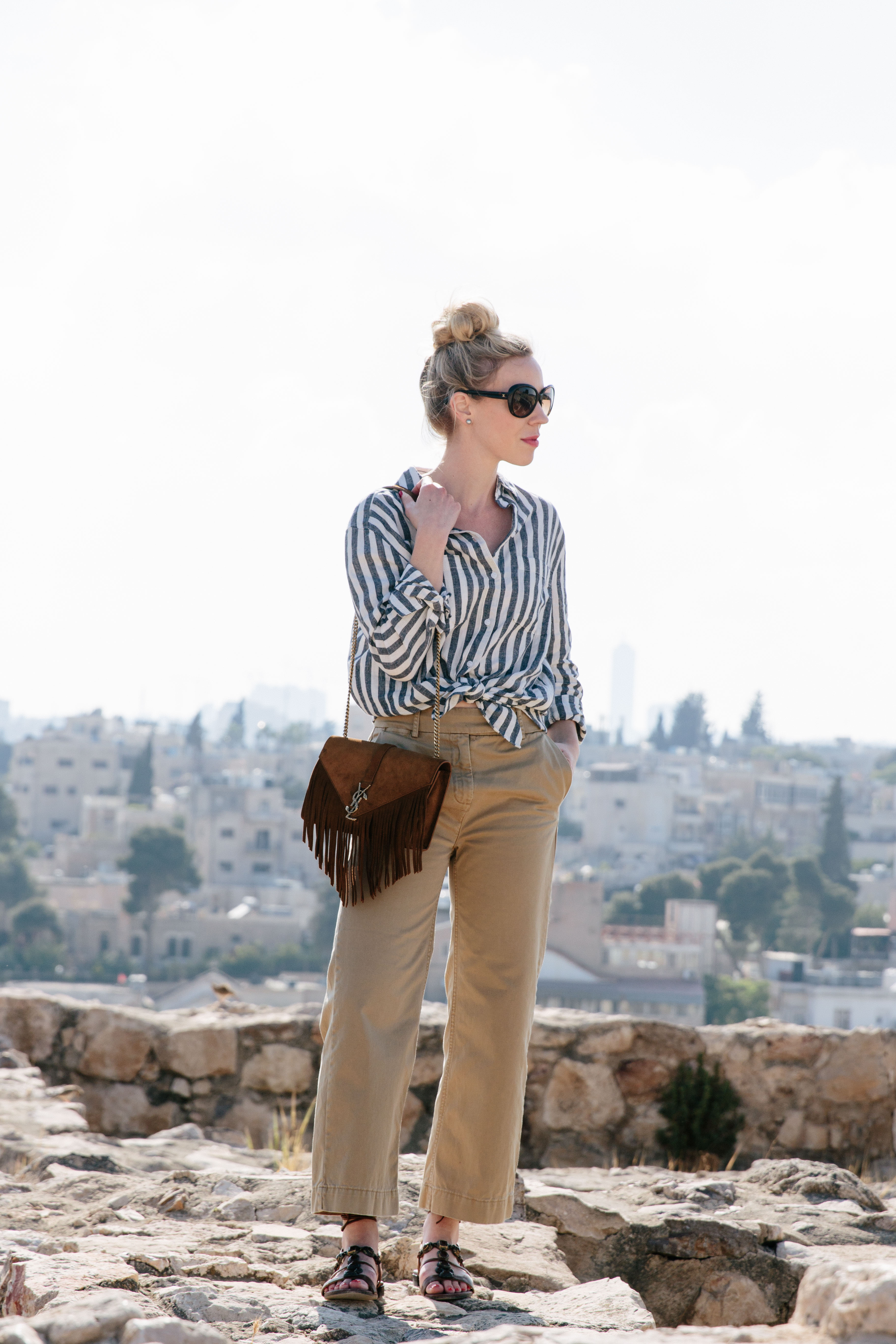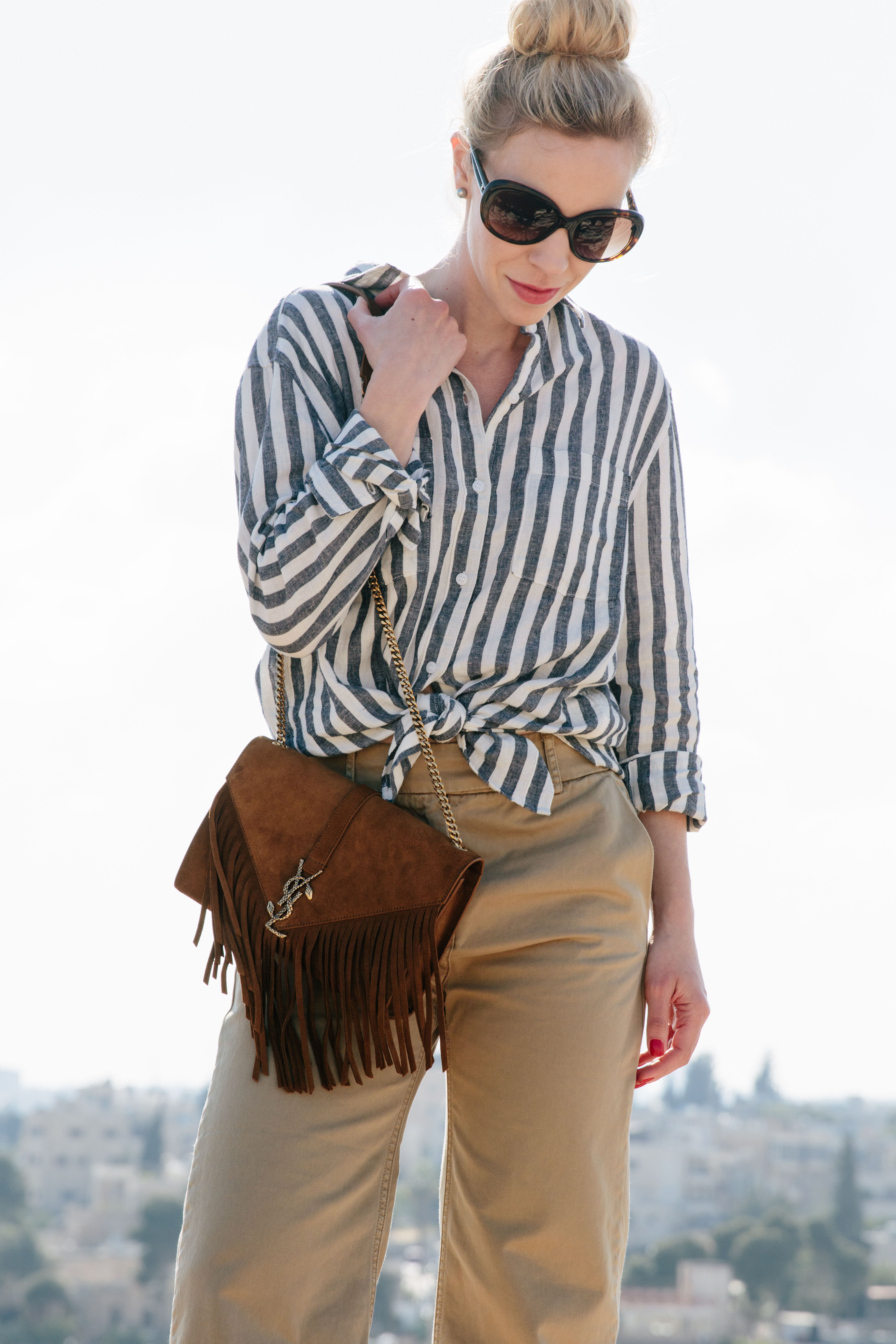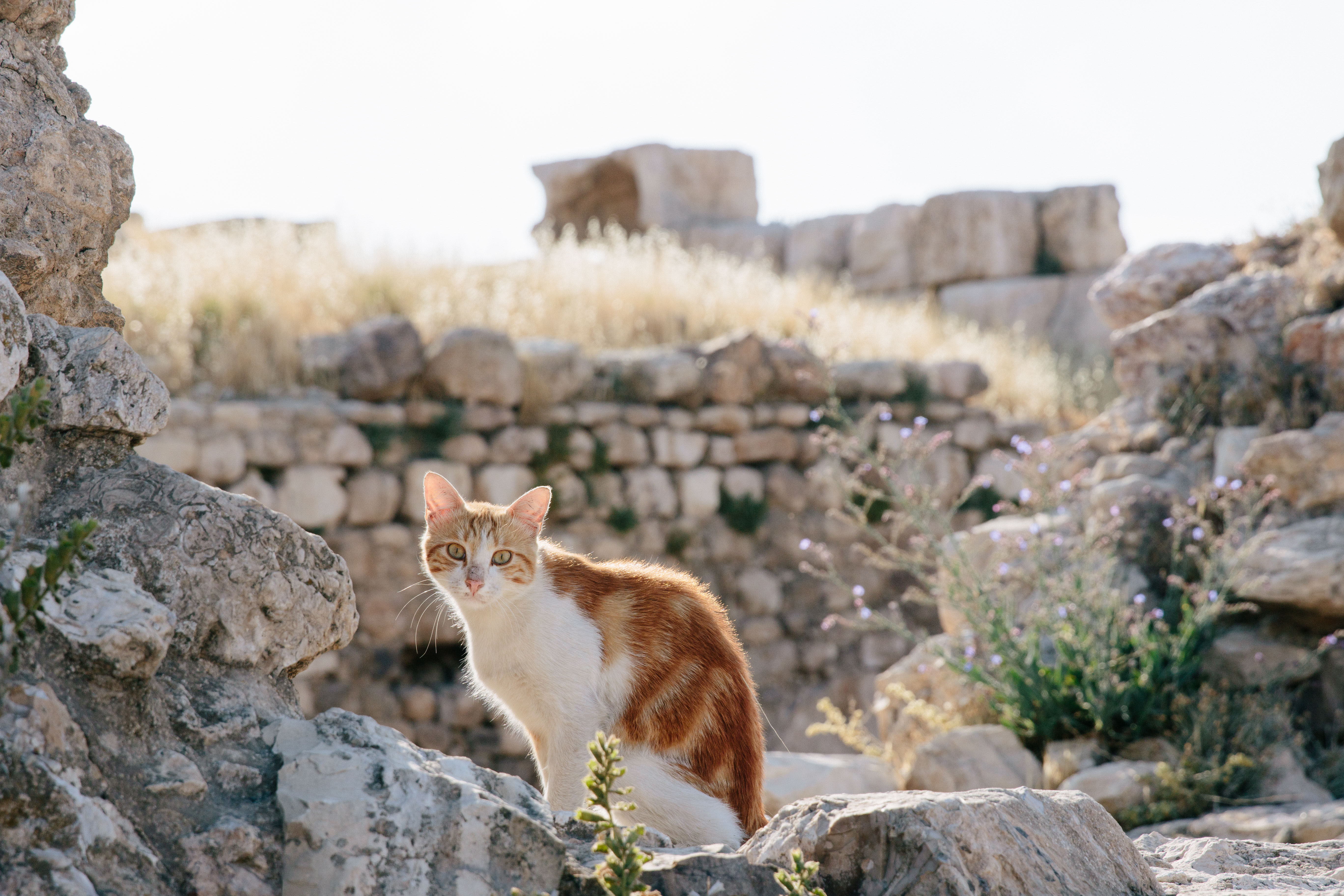 We thought Italy had a lot of stray cats…until we moved to Jordan! There are so many kitties roaming the streets here, it's crazy. Sometimes my husband and I will actually count them when we go out just to see how many we see in one day (I think our highest is somewhere near 20!)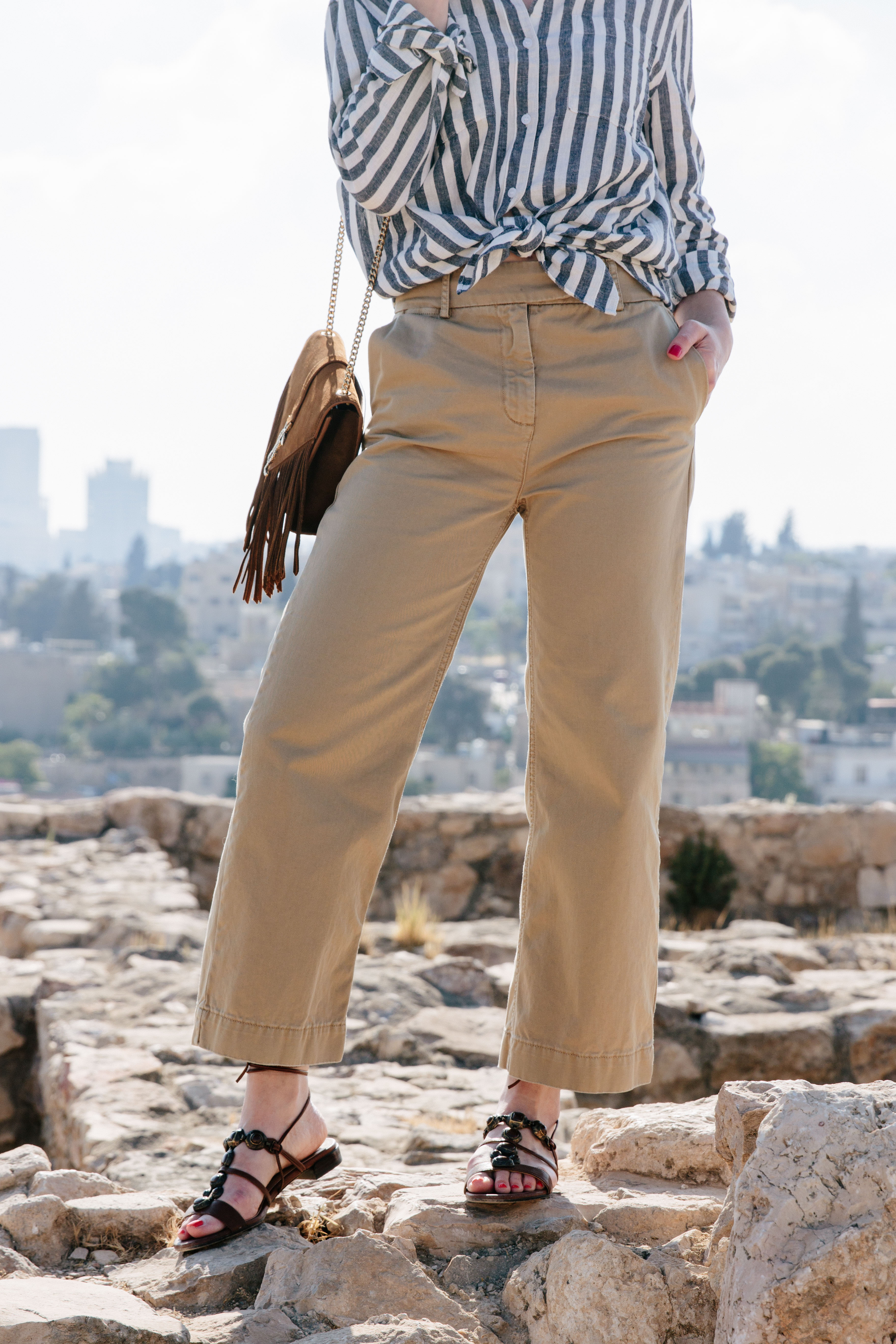 One more sale PSA before I go: these cropped chinos are marked down to less than $30 (but selling fast!) Here's hoping your Monday is off to a good start and thanks so much for visiting!
Shop the Post
Linking with More Pieces of Me, Sincerely Jenna Marie & Pink Sole