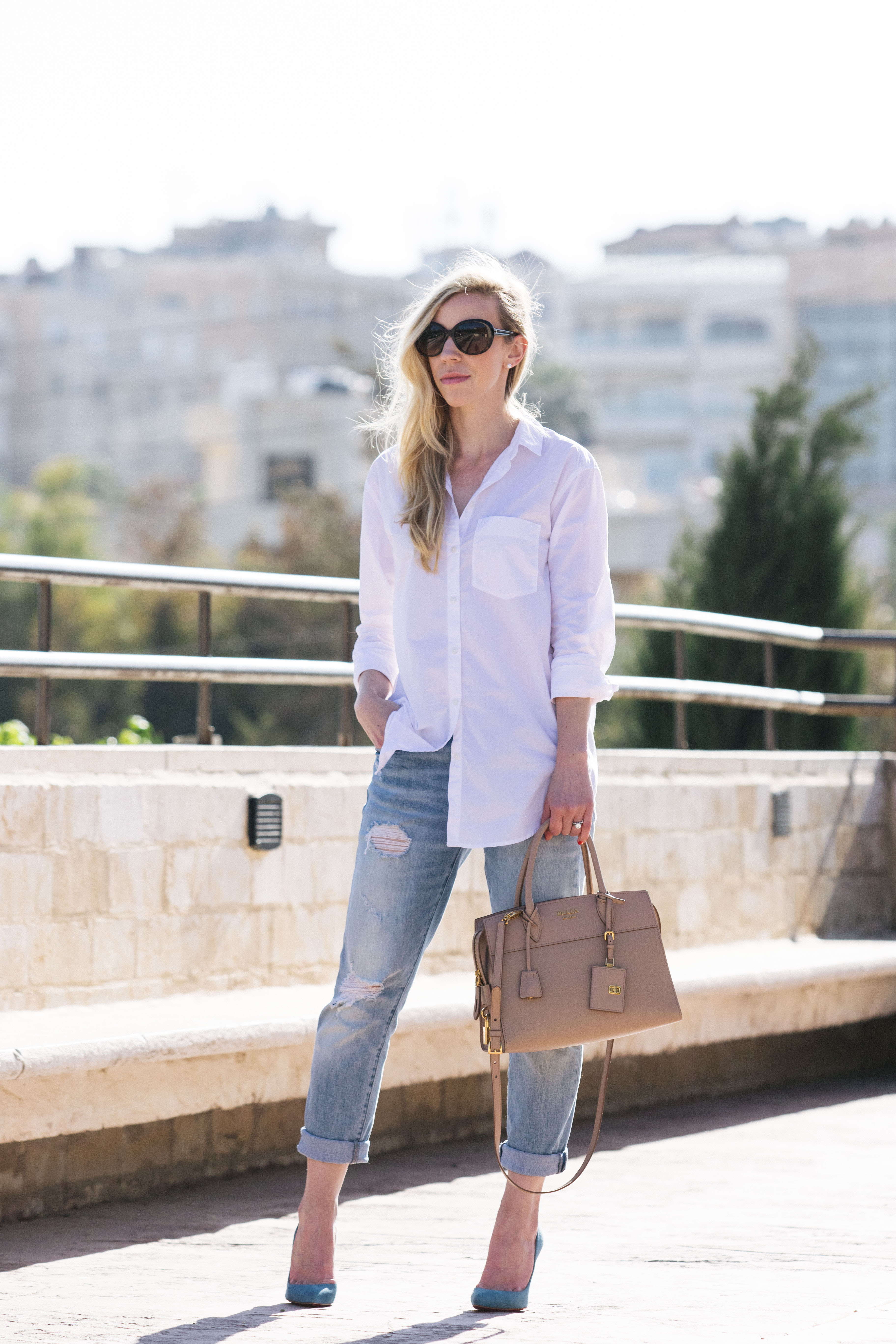 Happy Wednesday! A white button down has become my go-to for simple, yet chic outfits. There are so many ways you can change up your look with a basic button down, whether it's increasing the glam factor or dressing it down. I decided to add some polish for this outfit I wore to dinner last weekend. Keep on reading for three easy ways to dress up your favorite white shirt!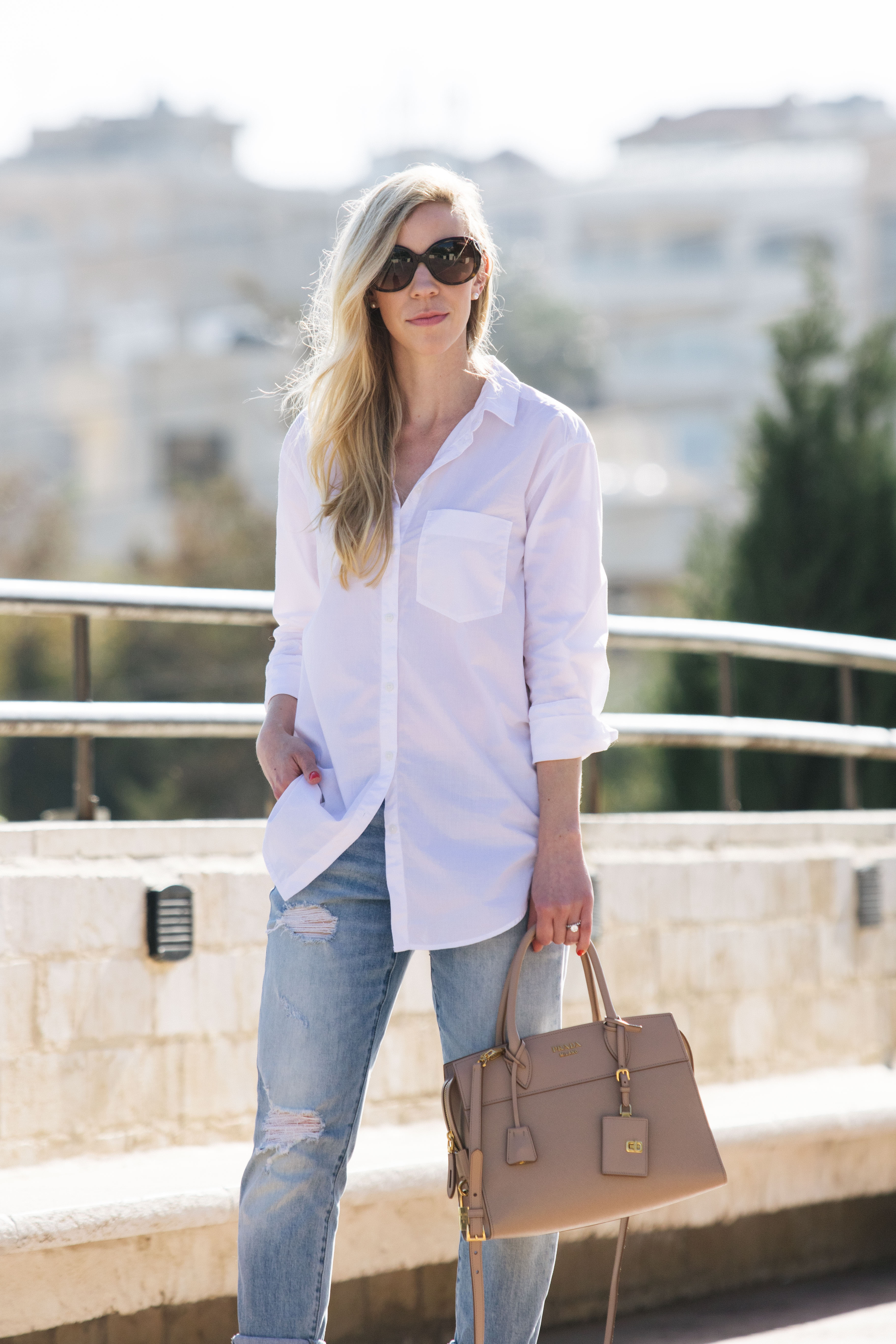 Because I wear them so often, I'm always looking for new ways to style my button downs. Here are a few easy tips to dress them up so it's never boring:
Wear a pair of statement shoes (while a white shirt may not be the first part of your outfit to draw attention, a pair of colorful or embellished heels/flats definitely will)
Carry a polished handbag (a beautiful handbag can make even the simplest outfit memorable)
Add a pop of color with bold lipstick (a bright red or pink lip would be so pretty, especially for date night!)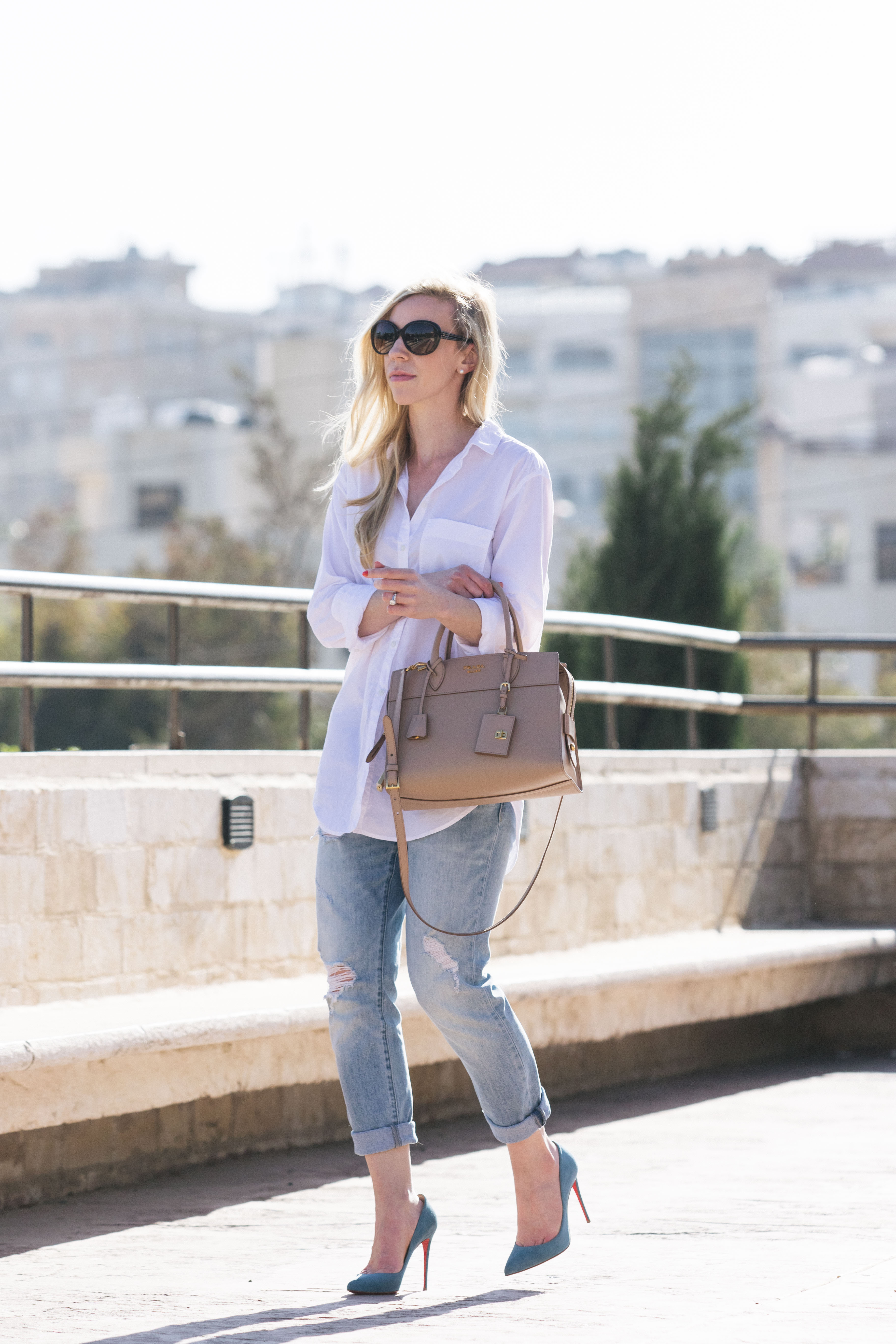 Check out this post for a casual outfit I put together with the same shirt in these photos (by the way, it's less than $20 and still in stock!) On this post, I also shared another outfit idea featuring a white button down with statement details.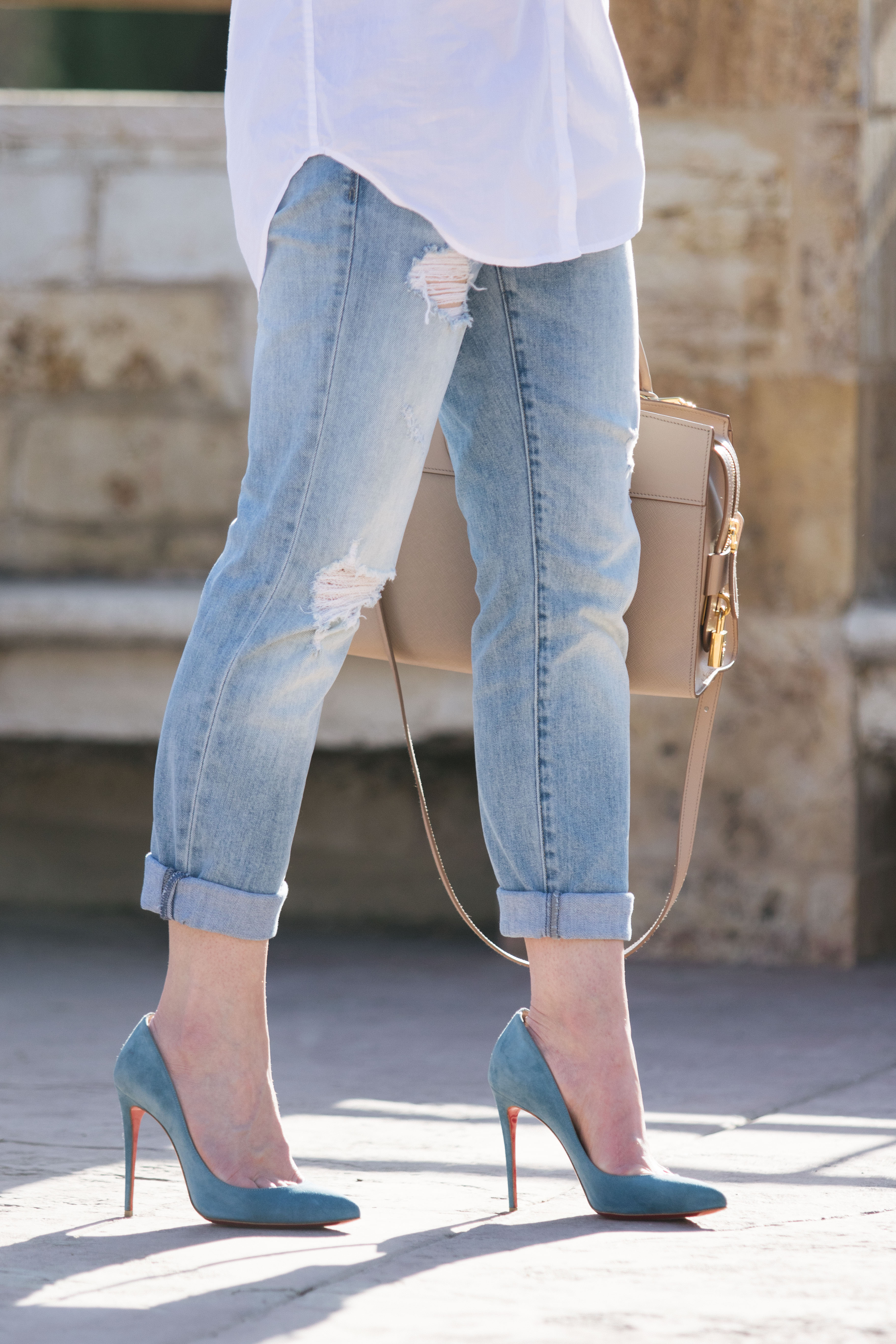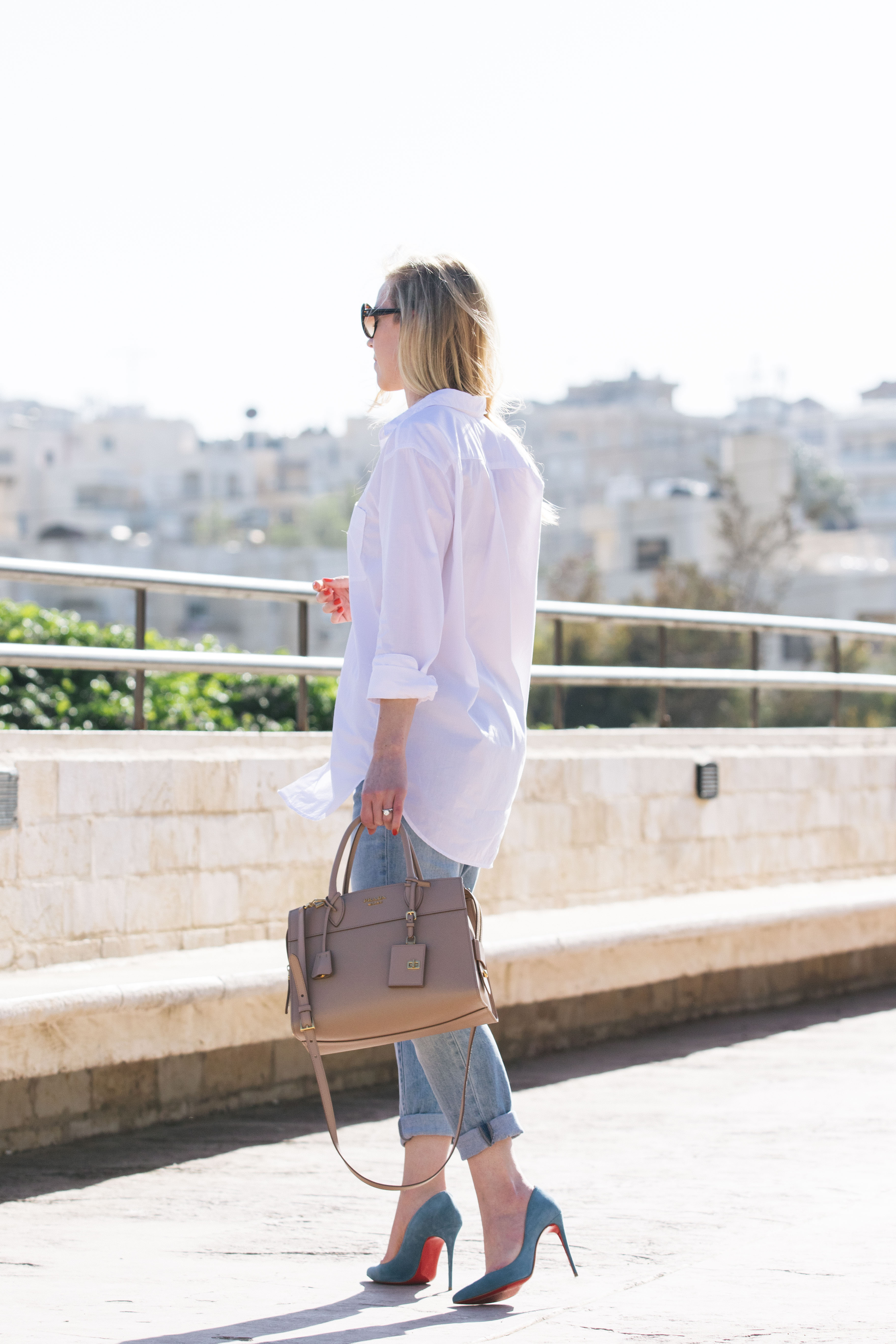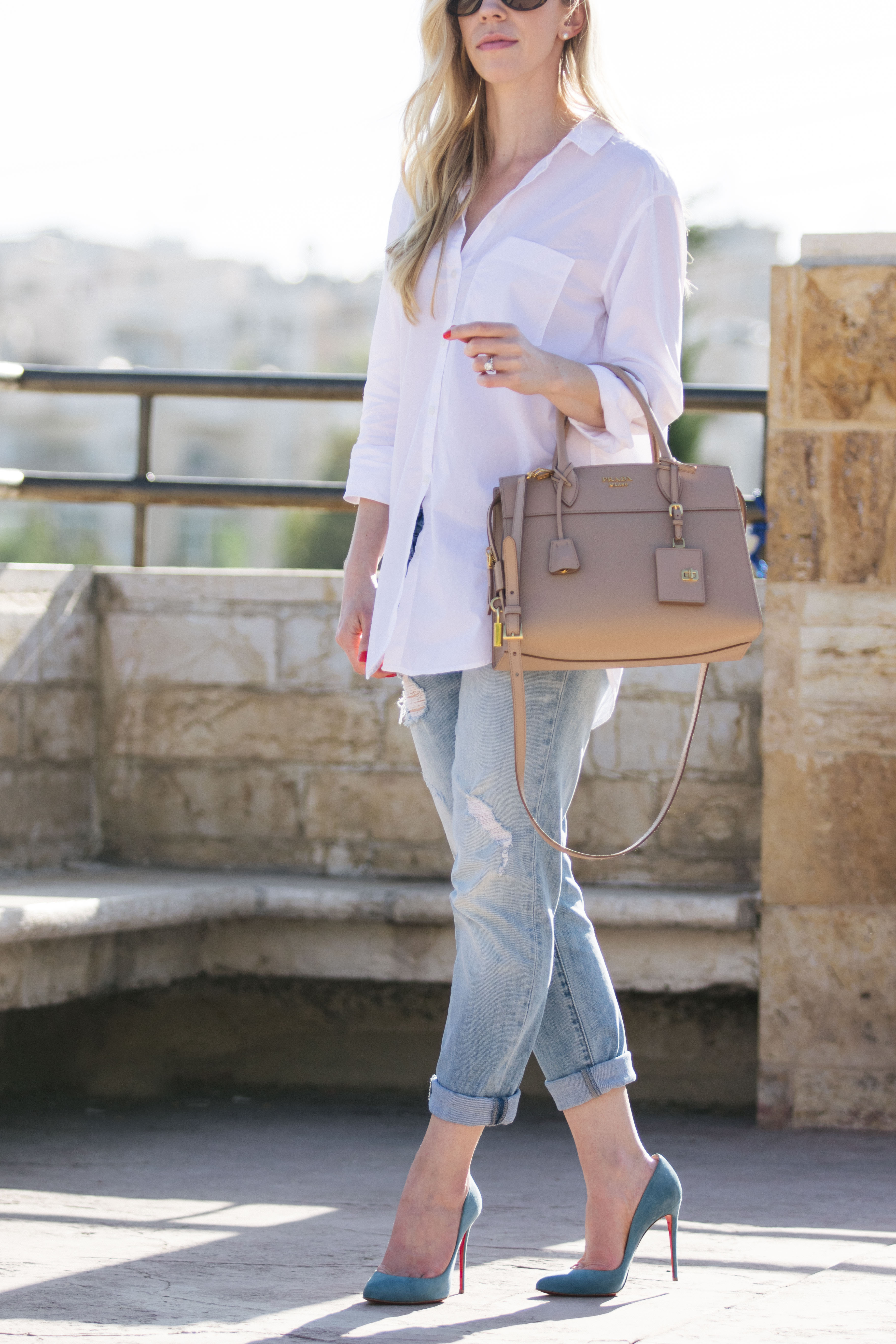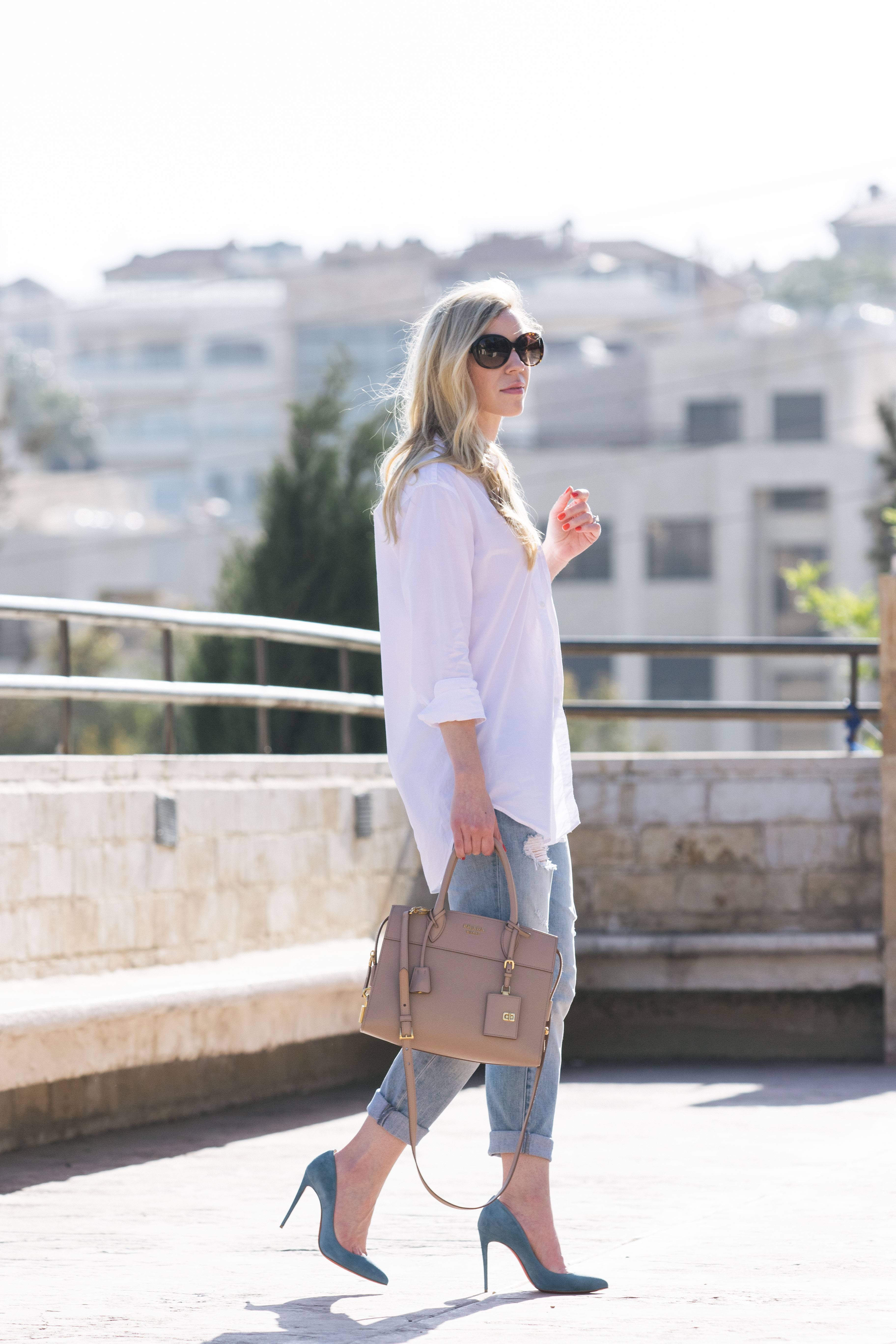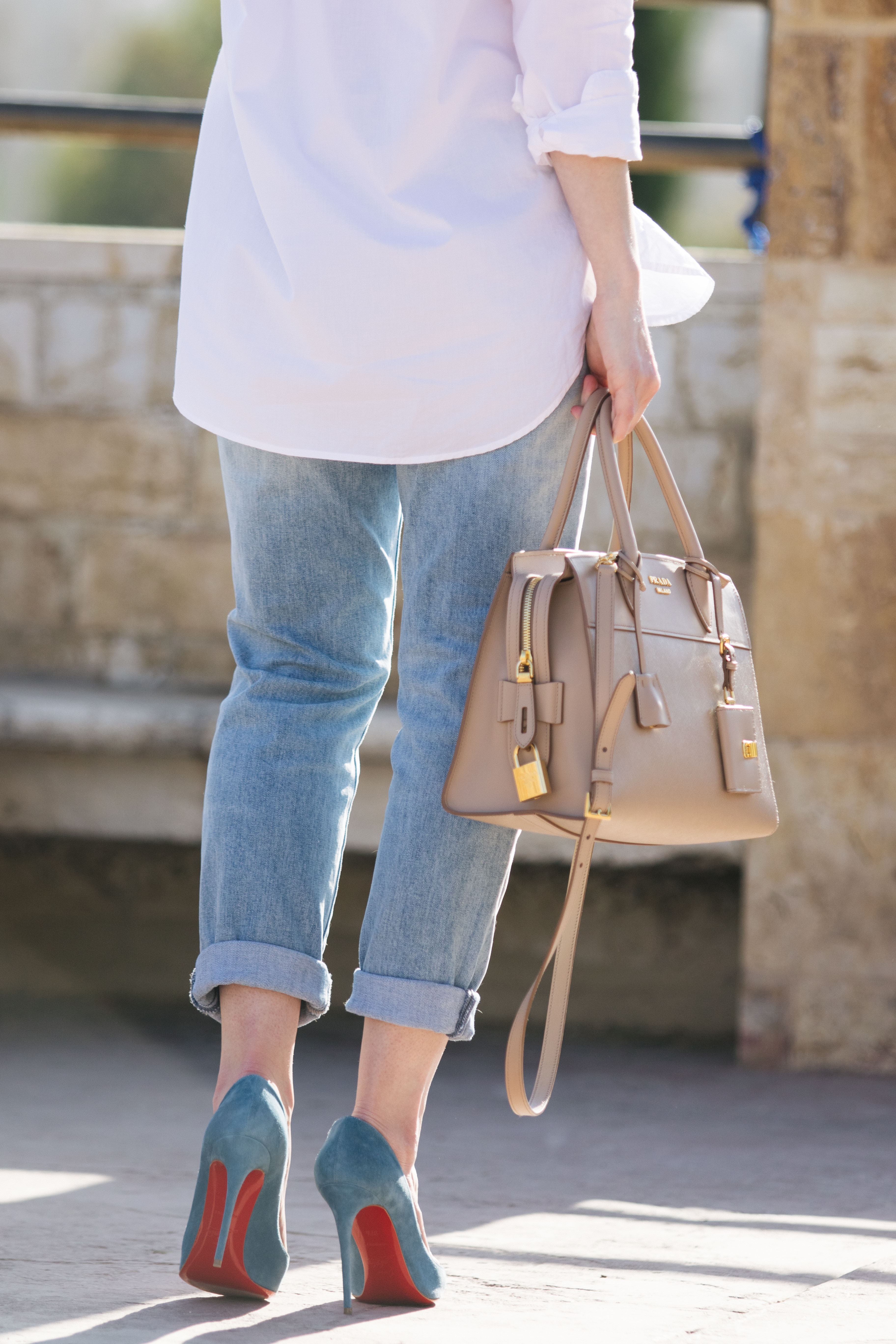 I hope all of you are having a great week. Tomorrow is my Friday and also happens to be my 4th wedding anniversary. It may sound crazy, but my husband and I have been so busy settling in here that we almost forgot it was this week! There are still a lot of restaurants we want to try in Amman, so we'll probably go out to dinner to celebrate. Thanks so much for reading!
Shop the Post
Linking with Walking in Memphis in High Heels, Living in Color Style, Elegantly Dressed and Stylish, The Pleated Poppy & Color and Grace