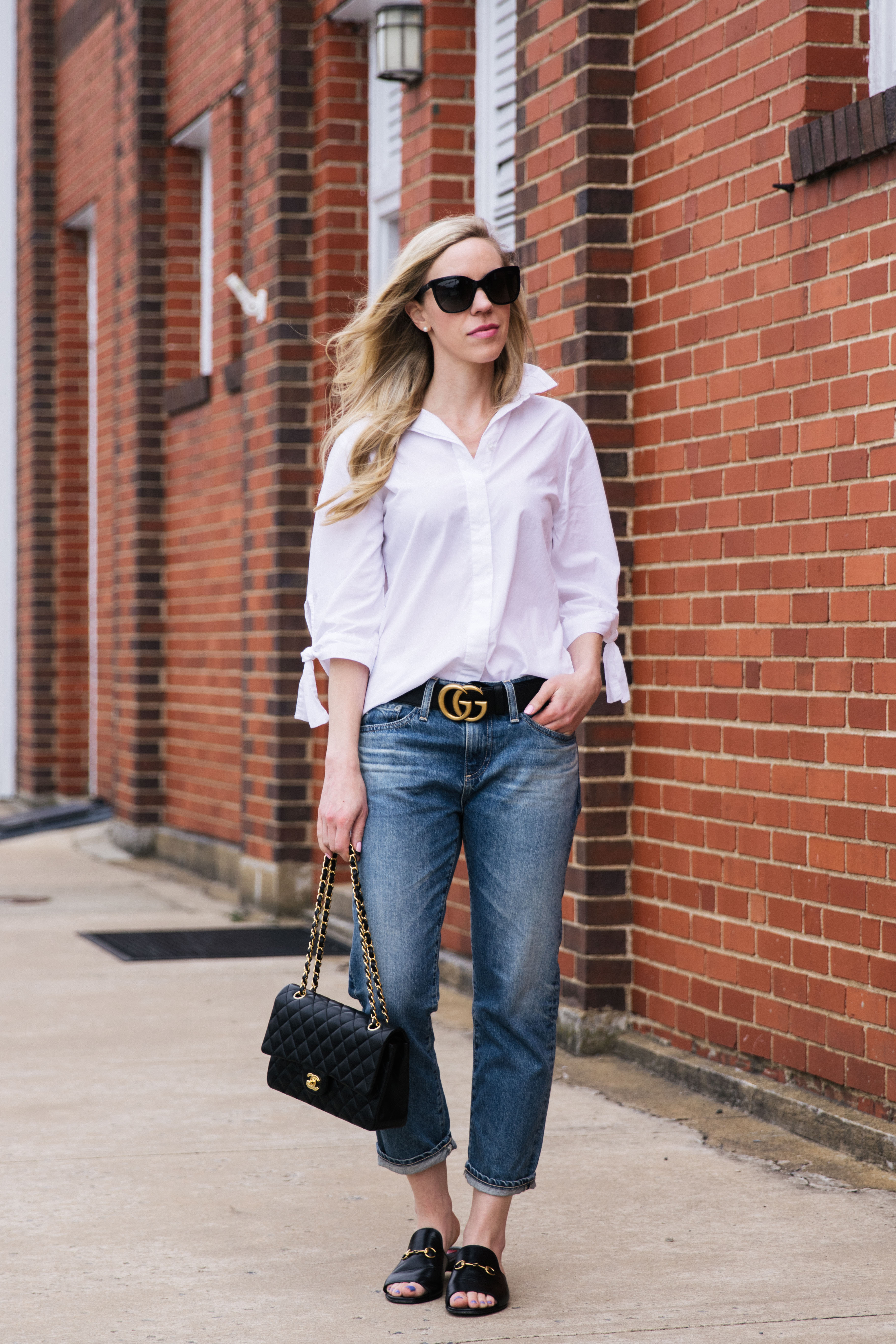 Happy Friday, guys! In Jordan, the weekend actually starts today, so Friday and Saturday are our days off. This will definitely take some getting used to, especially since the work week now starts on Sunday! We haven't planned anything for the weekend yet, but I would LOVE to drive down to the Dead Sea since it's supposed to be in the 90's on Saturday. It's actually a quick drive from Amman at only about 45 minutes, but since our car isn't here yet, we would have to rent one if we want to go. Since we just got here and our calendar hasn't filled up yet, it's kind of nice to decide what we want to do on the fly.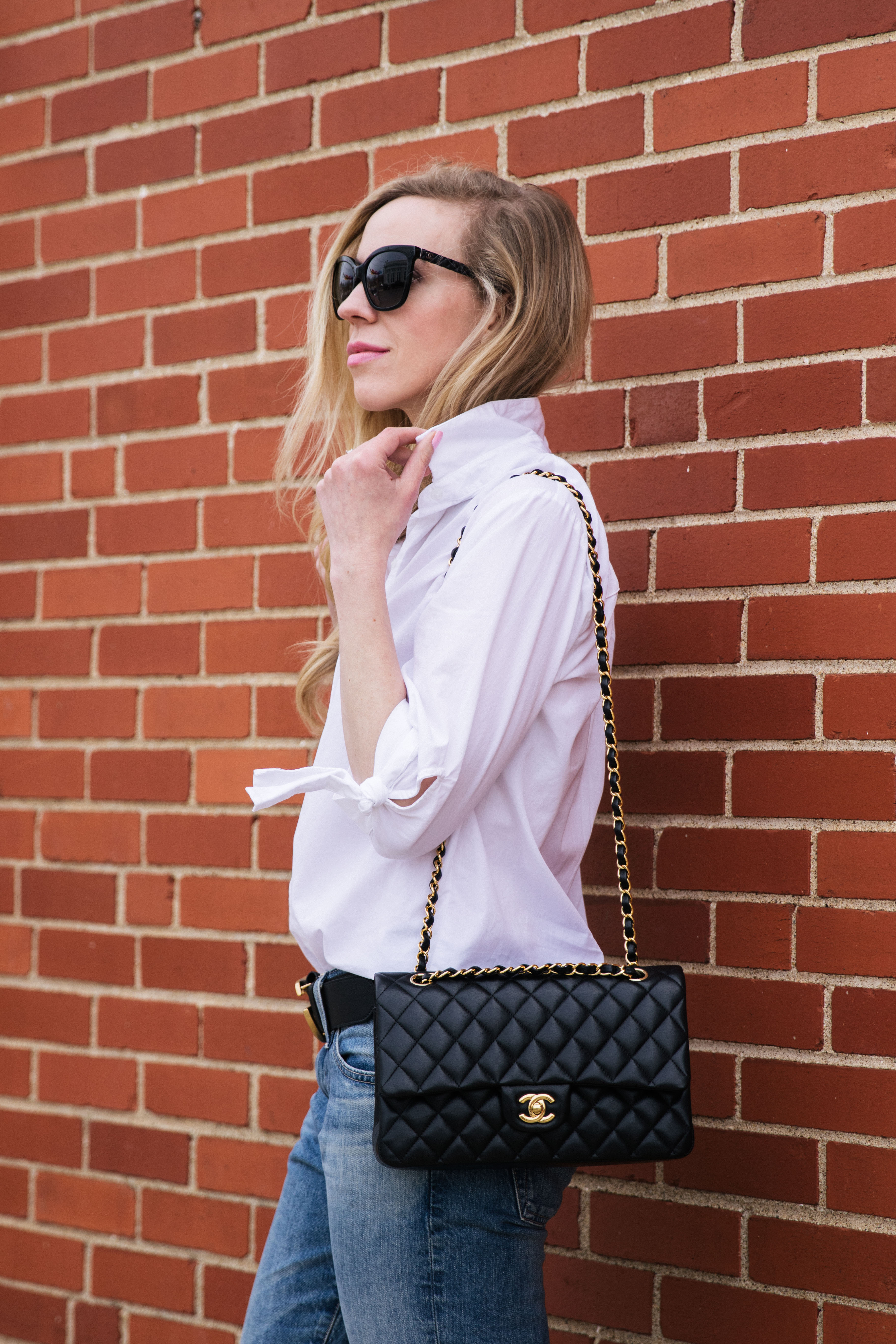 A white button down and good pair of denim will always be a go-to look for me. I'm a firm believer you can never have too many classic button downs and there's no better excuse to add another to my closet when I find a style that has something a little more unique, like these tie-sleeves. Here are a few more white button-downs with fun details that I just love (all under $50!)
Shop White Button Downs
---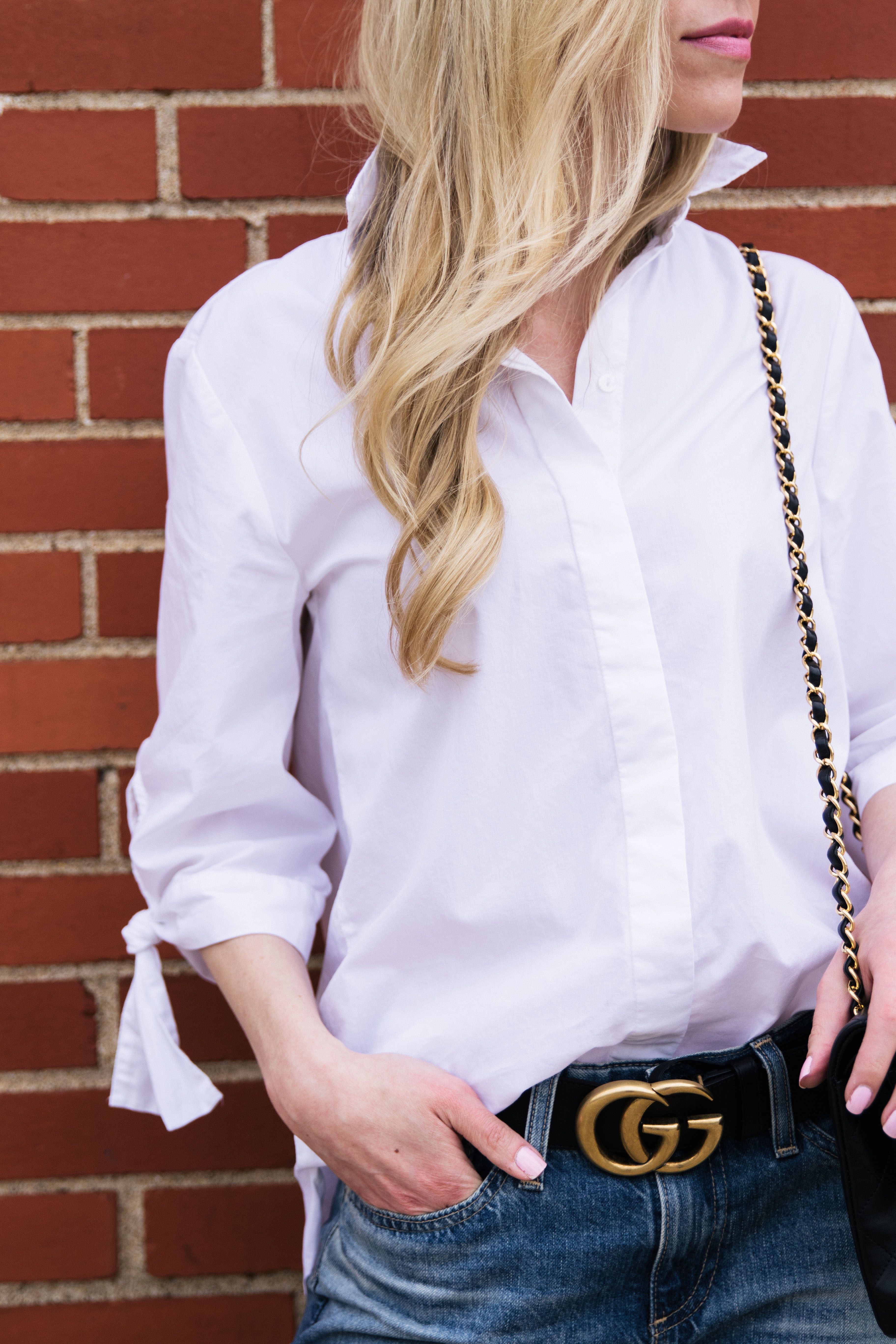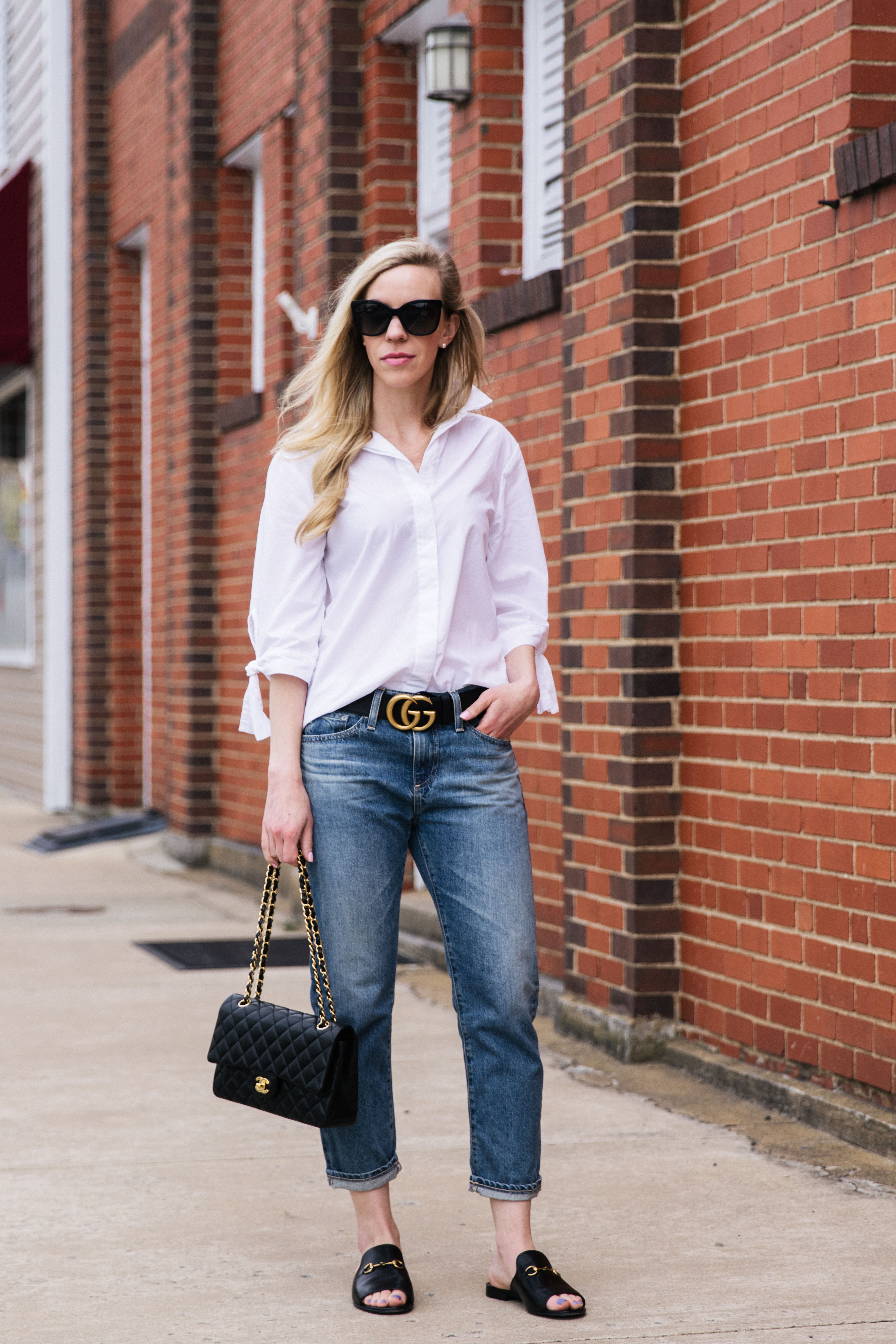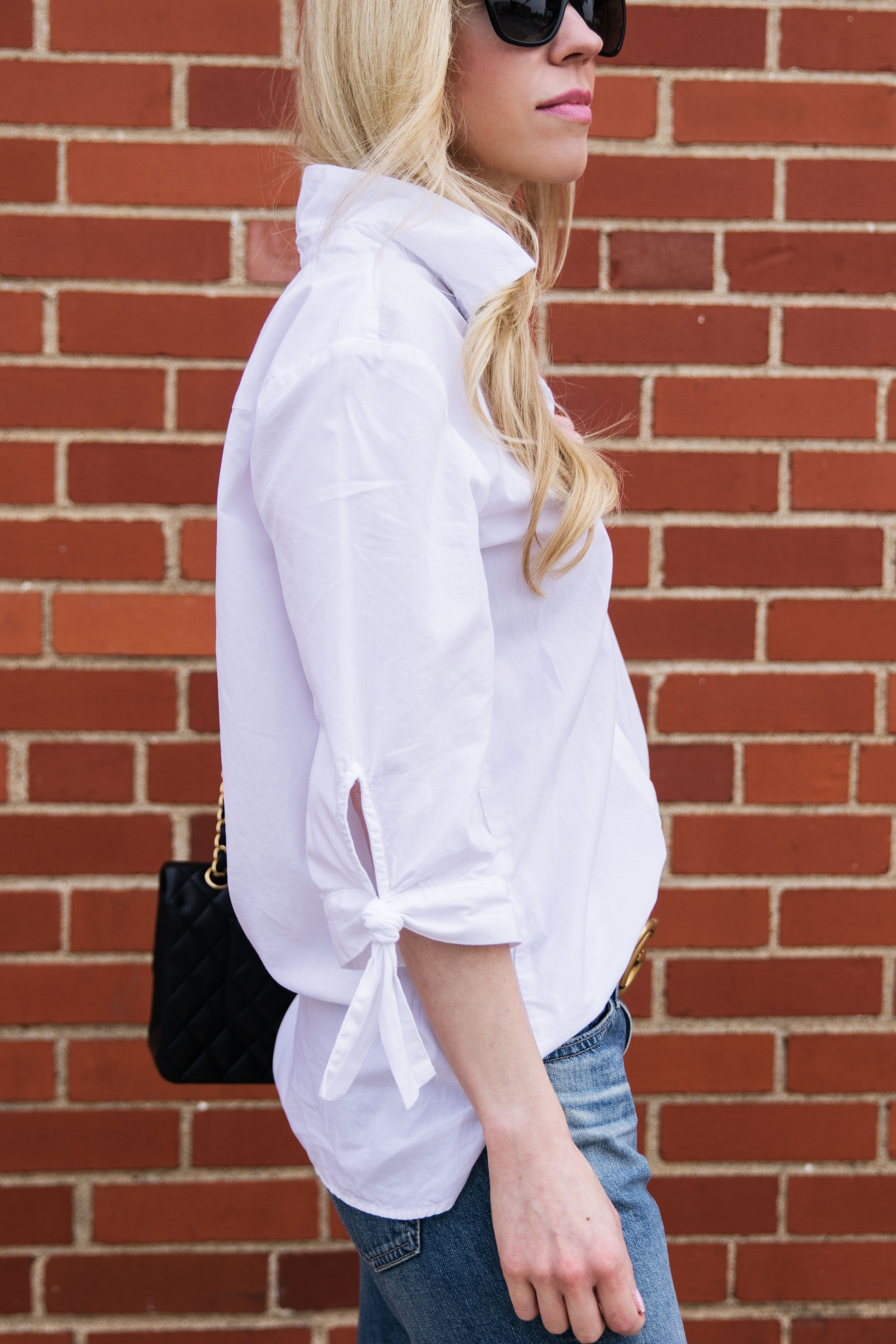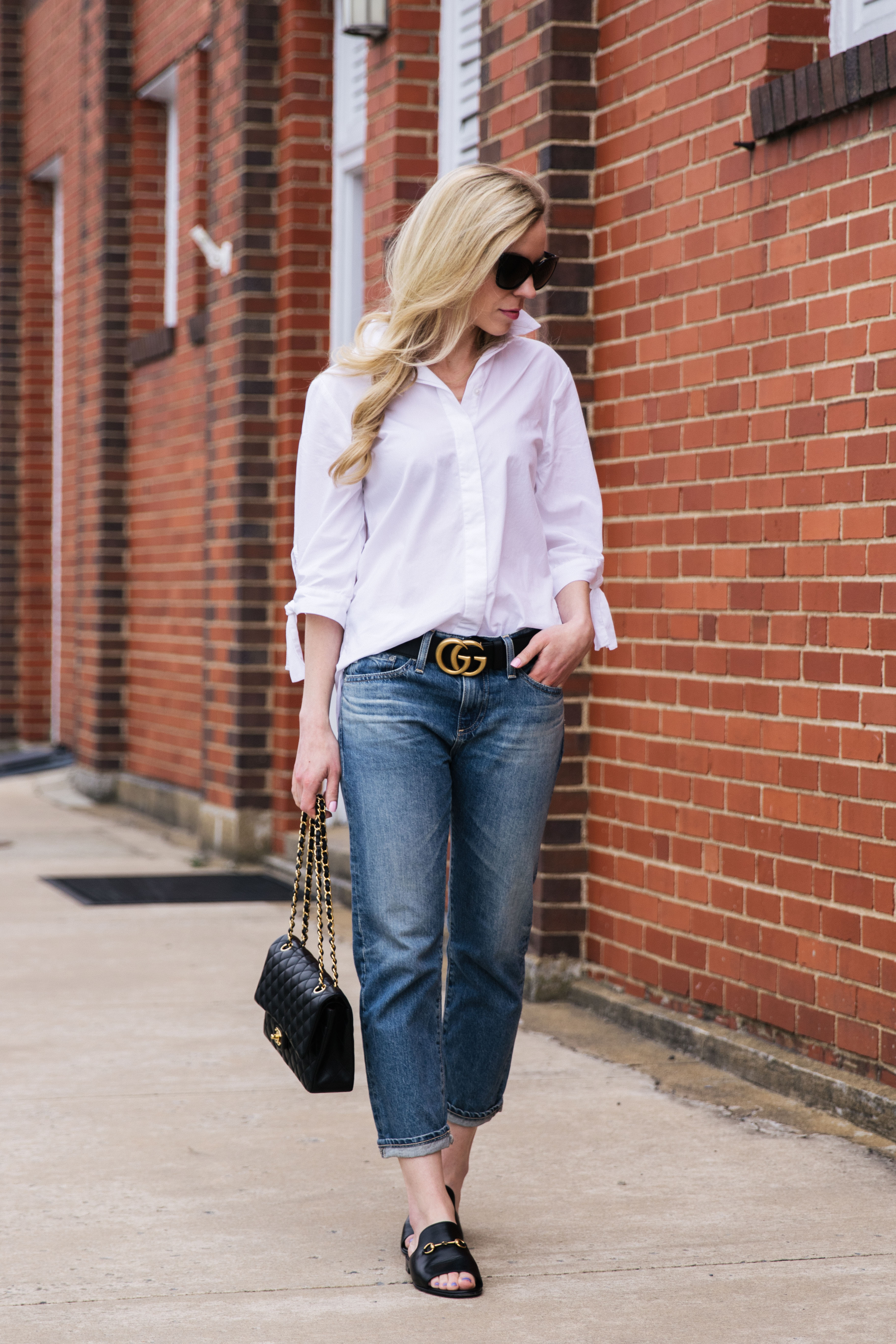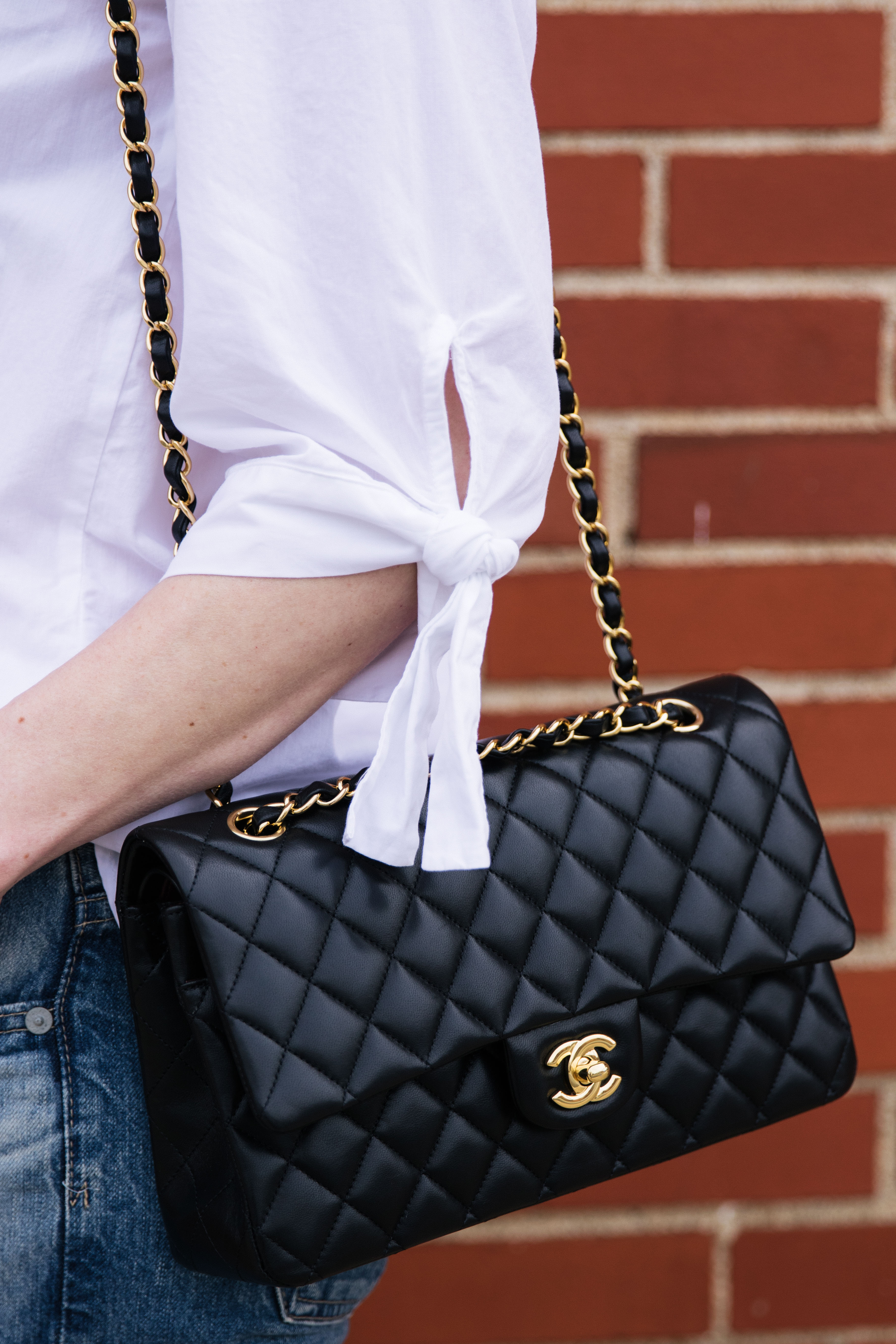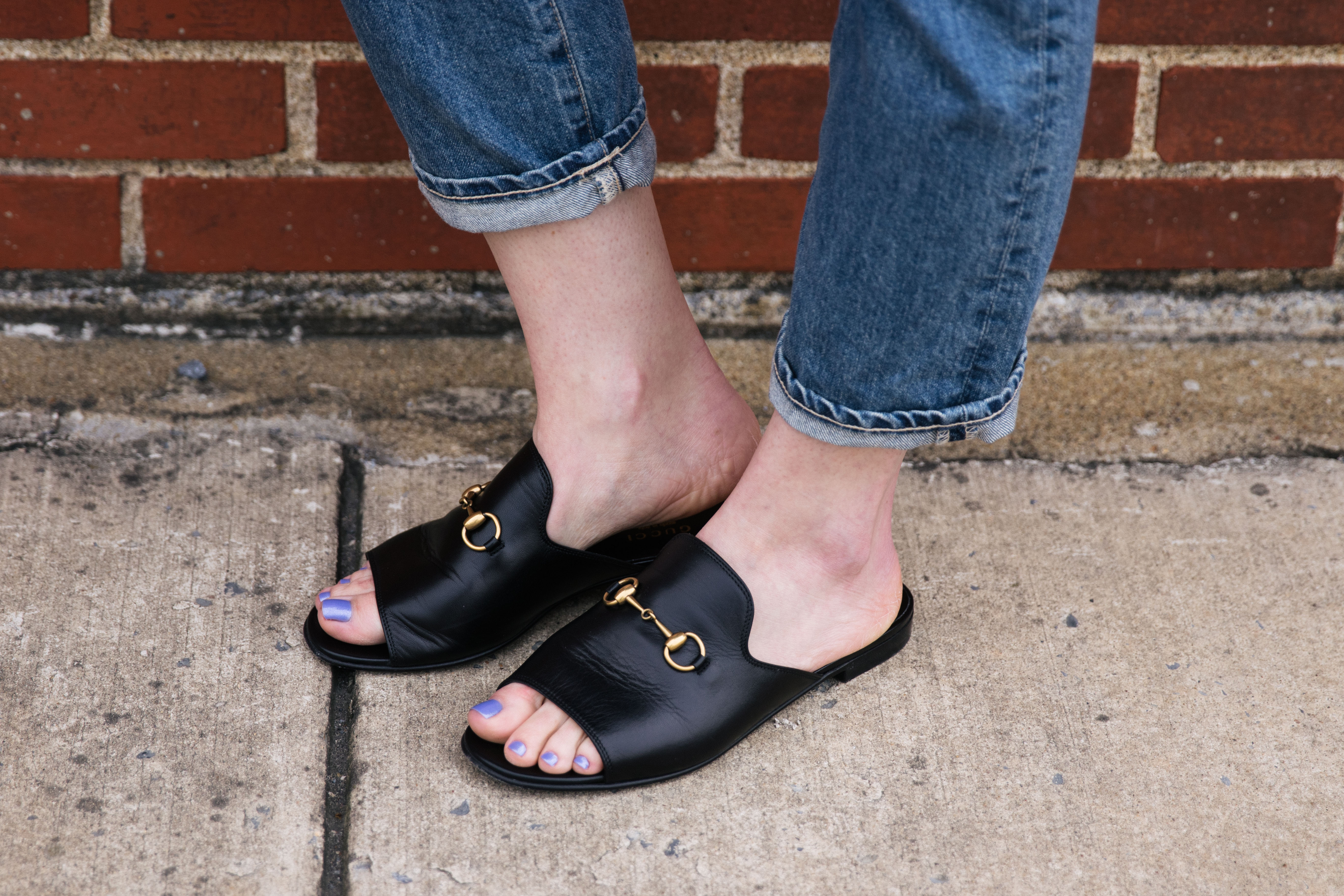 Wishing all of you a wonderful weekend ahead and thanks so much for reading!
Shop the Post
Linking with Living in Color, Stylin' in St. Louis, Happiness at Mid Life, Doused in Pink, Posh Classy Mom & Rachel the Hat