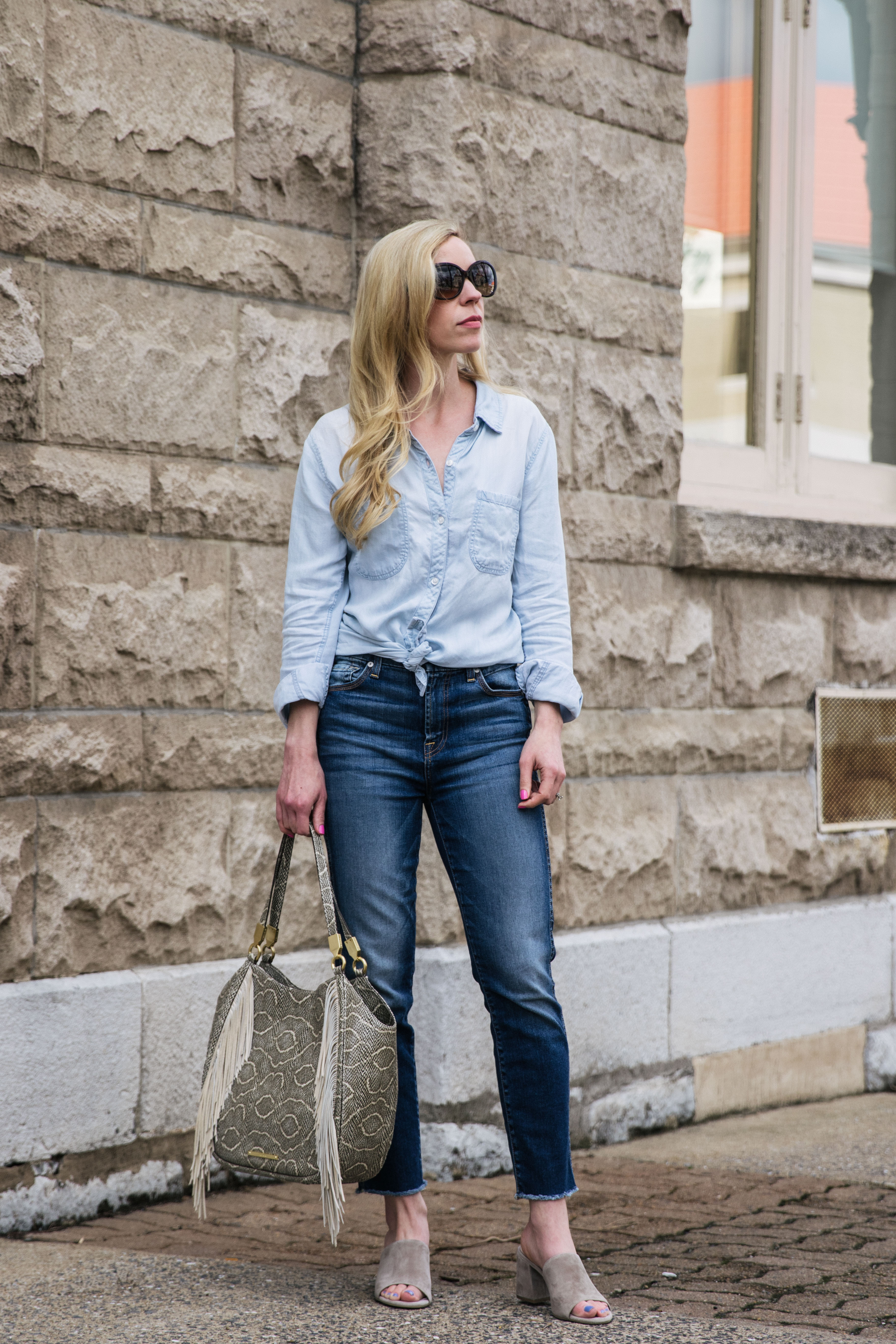 Thank you all so much for your well wishes on Friday's post! However, we haven't made it to Jordan just yet. On the day we were supposed to fly out, we received a delay notification about one of our flights and the delay was so significant, our total travel time would have been over 30 hours. We knew that wouldn't be possible since we're traveling with two kitties, so we had to reschedule, and now we are flying out tomorrow. I have to admit, the unexpected delay was kind of nice, though: our bags are already packed and we since we hadn't made plans, we've been able to really relax the last couple days, something we haven't been able to do much of since we've been prepping for the move.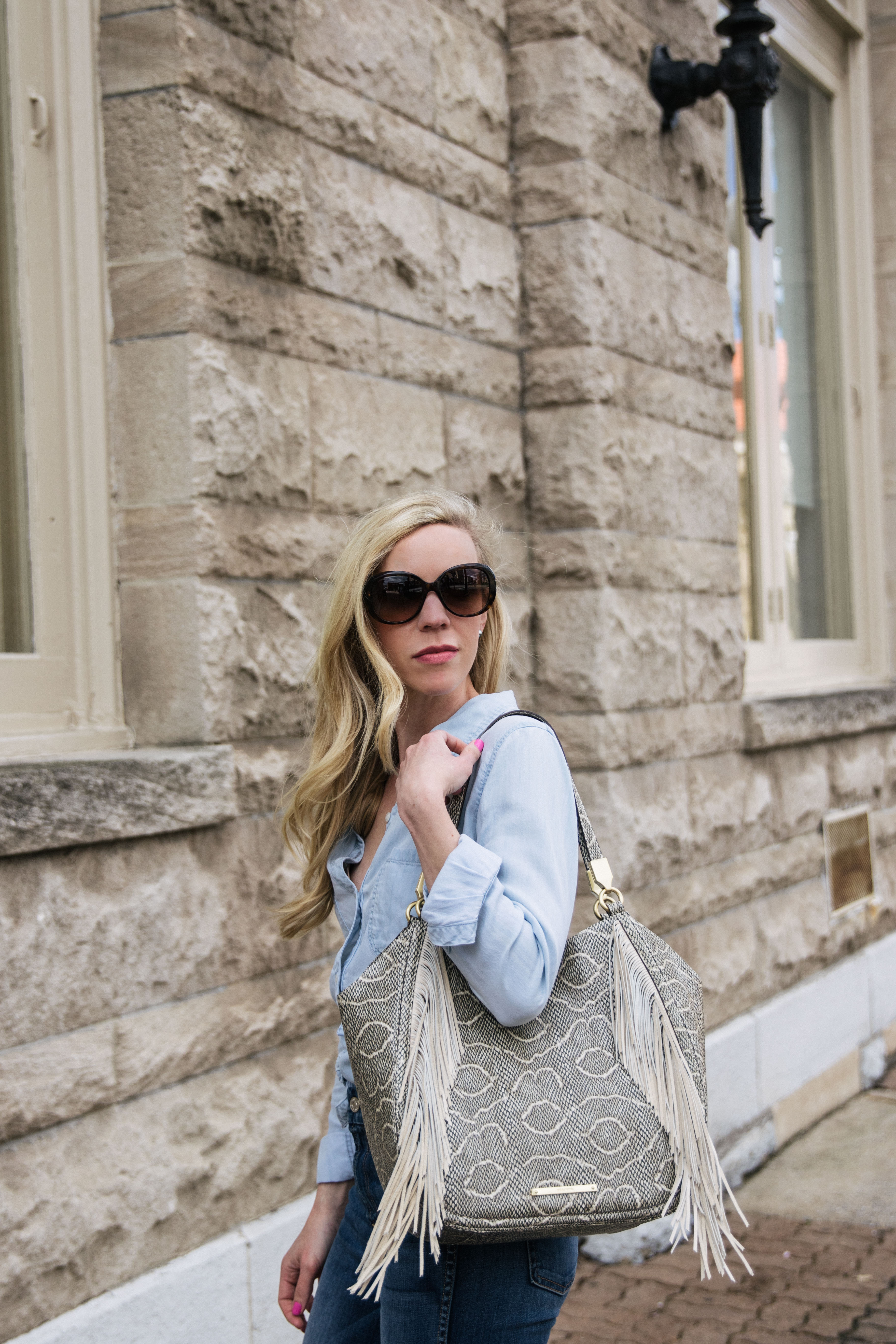 Words can't express how obsessed I am with this new Brahmin beauty I picked up during my visit to their flagship store the other week (more on this post). As soon as I saw the fringe detail, I knew I had to add it to my bag collection. I'm a big fan of neutral colors and I love how this snakeskin print matches anything, yet the style is so unique.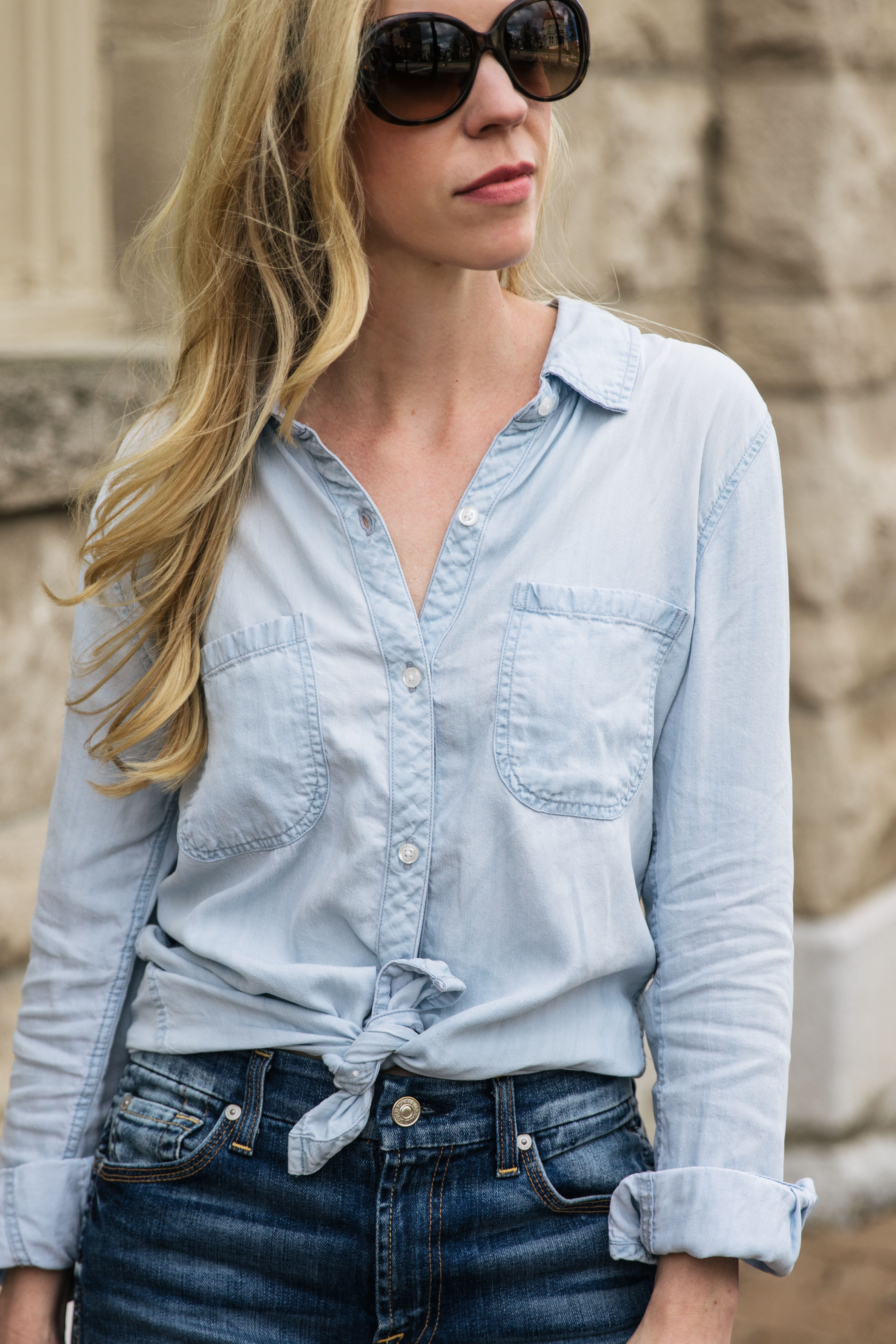 Denim on denim is one of my favorite combinations and I'm breaking out my chambray shirts again now that it's spring. I think I have five or six different denim shirts in my wardrobe…but to be fair, they're all different! Does anyone else have a denim shirt obsession?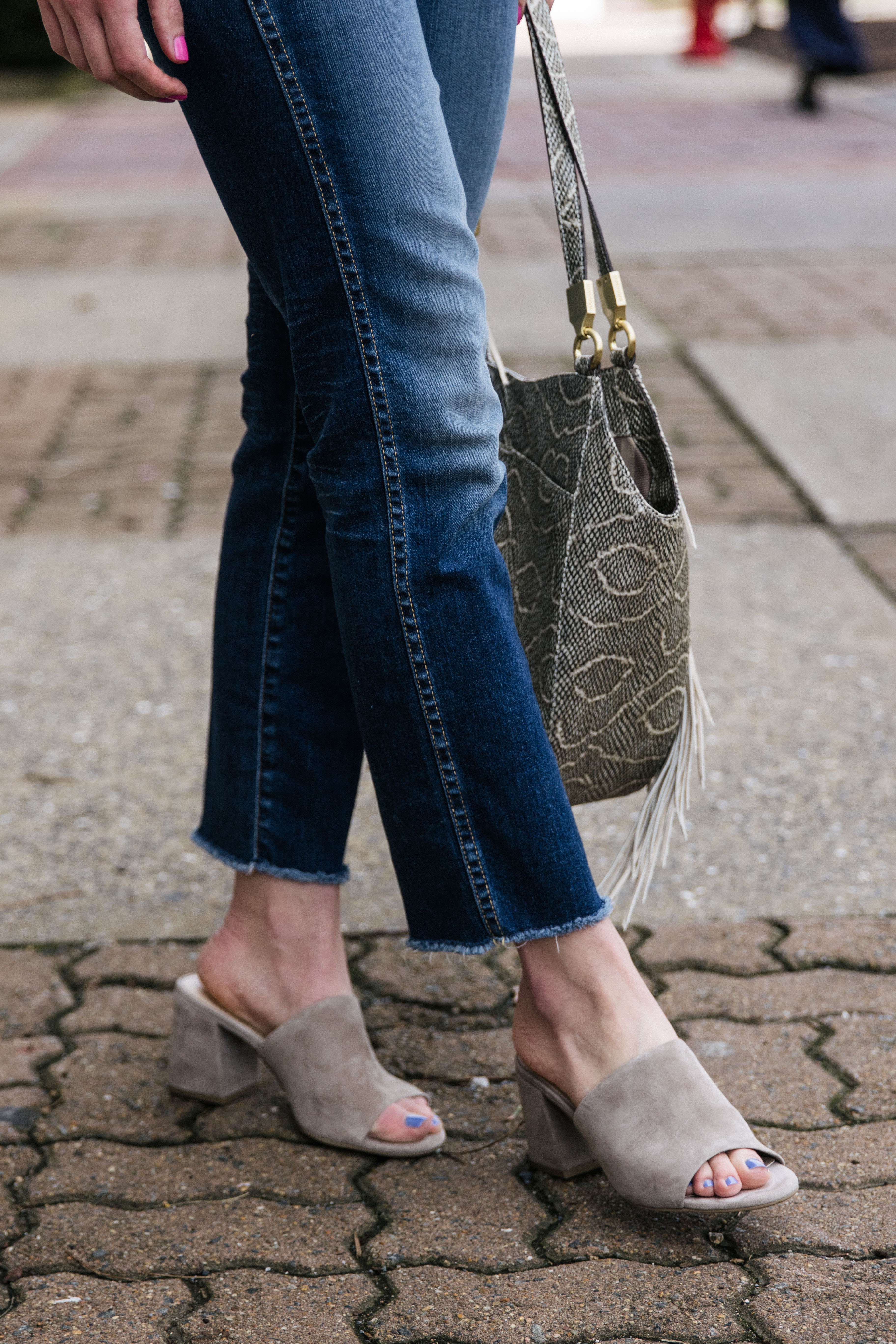 I just got this pair of mules and have been wearing them nonstop ever since: they're SO comfy, plus the taupe color goes with everything (also debating the red color now since it's such a good price).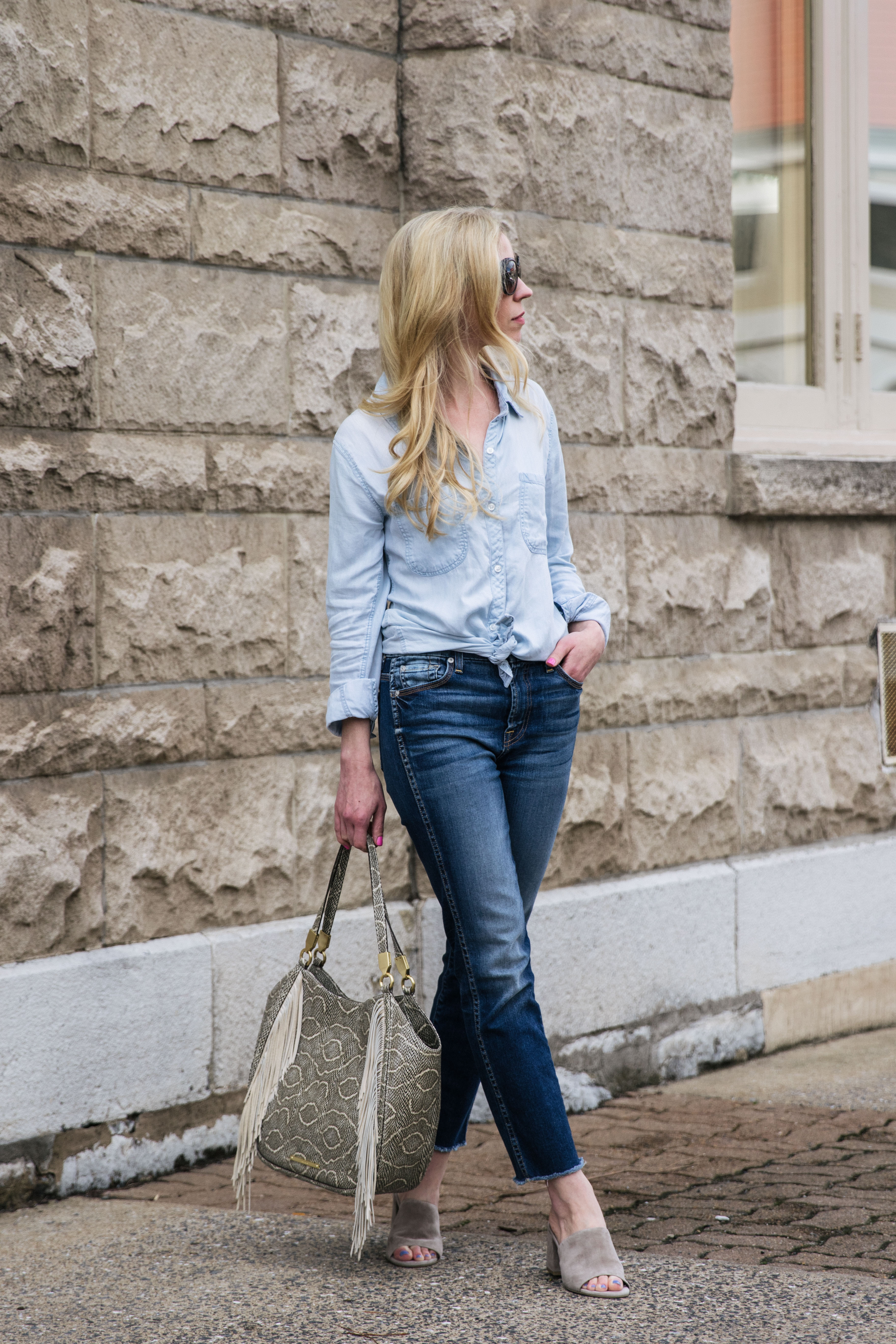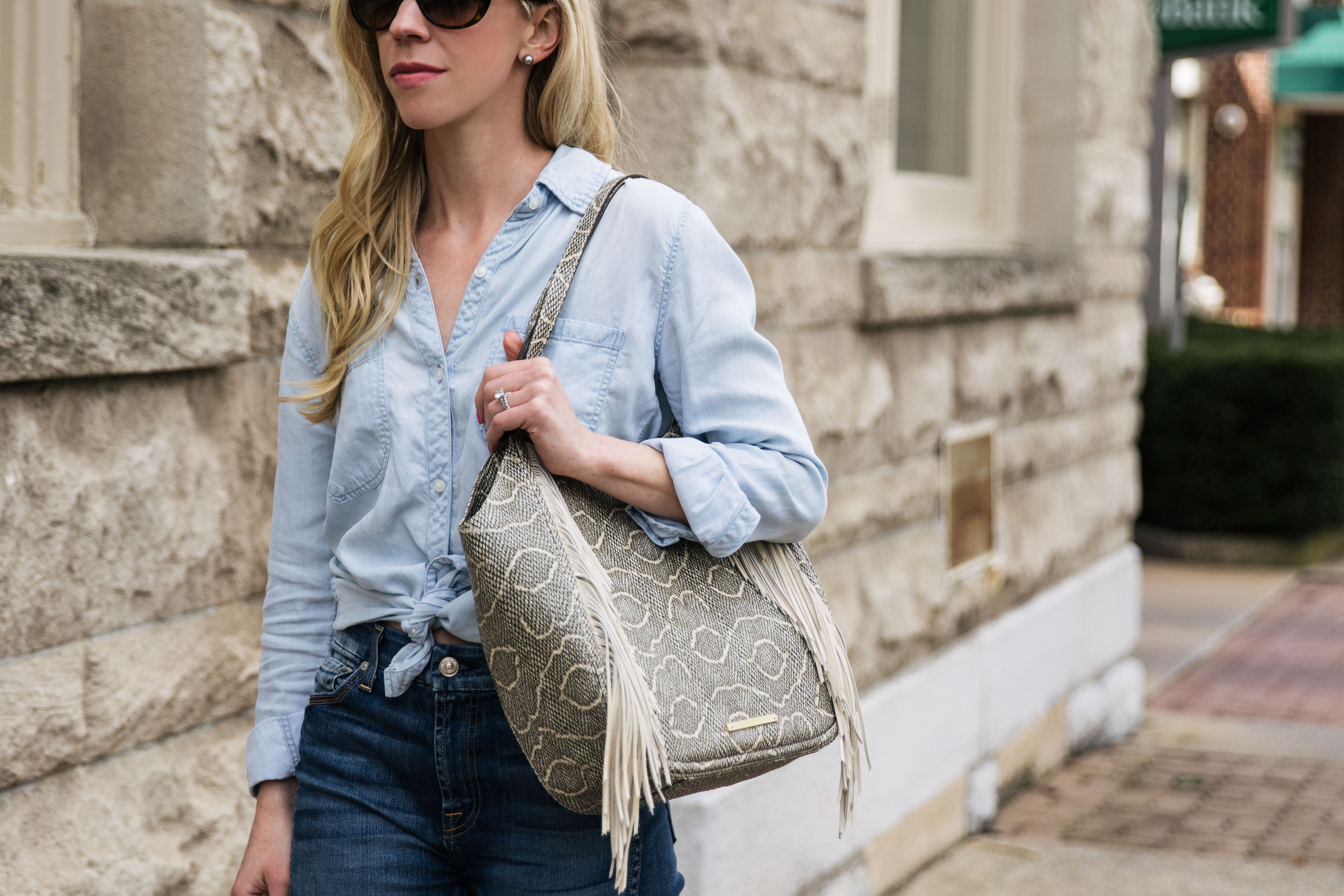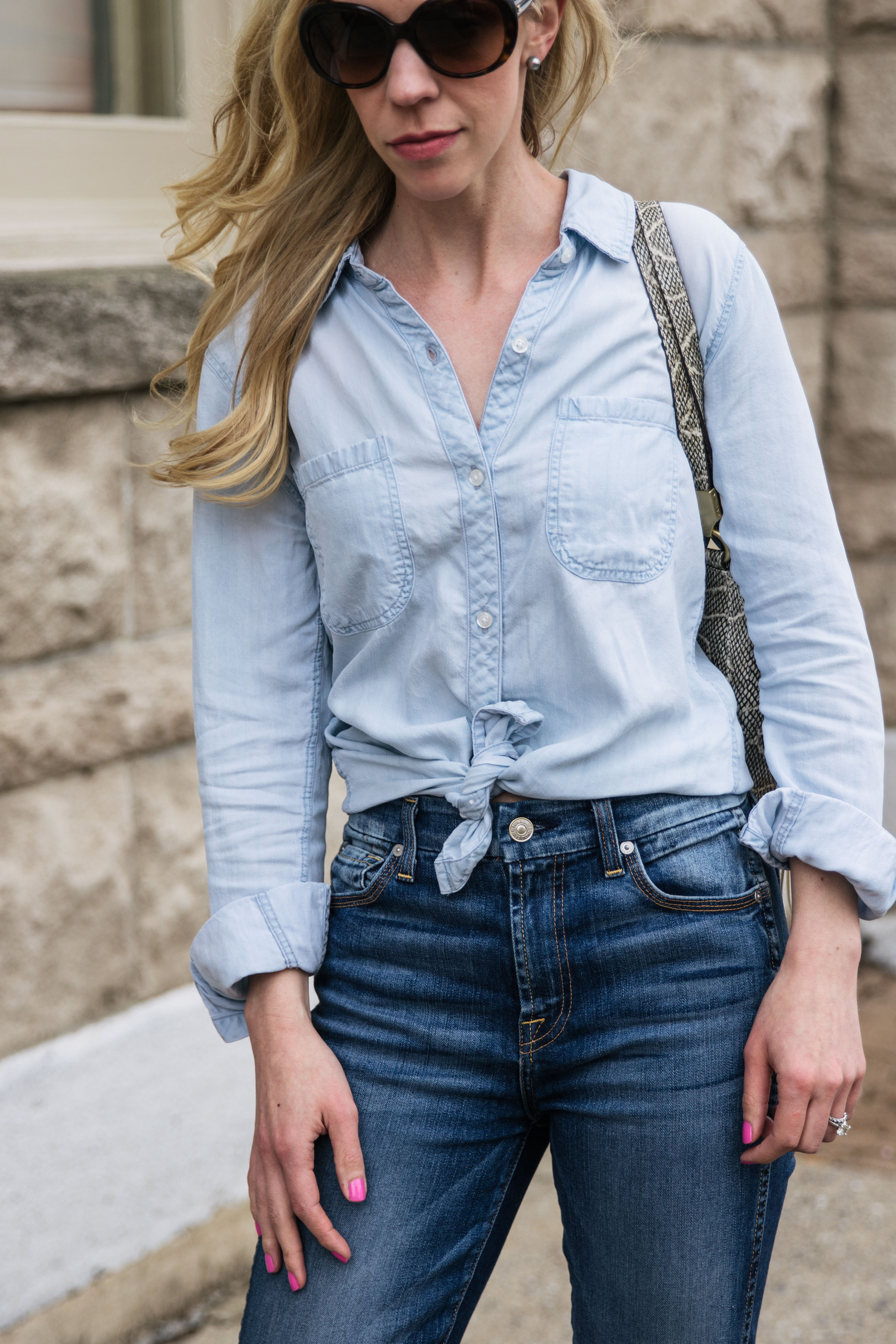 The next time I write we should be in Jordan—and hopefully I'll be able to post on Friday, if all goes well. Please keep your fingers crossed for us that we have a smooth trip and thanks for stopping by today!
Shop the Post
Linking with More Pieces of Me, Sincerely Jenna Marie & Pink Sole