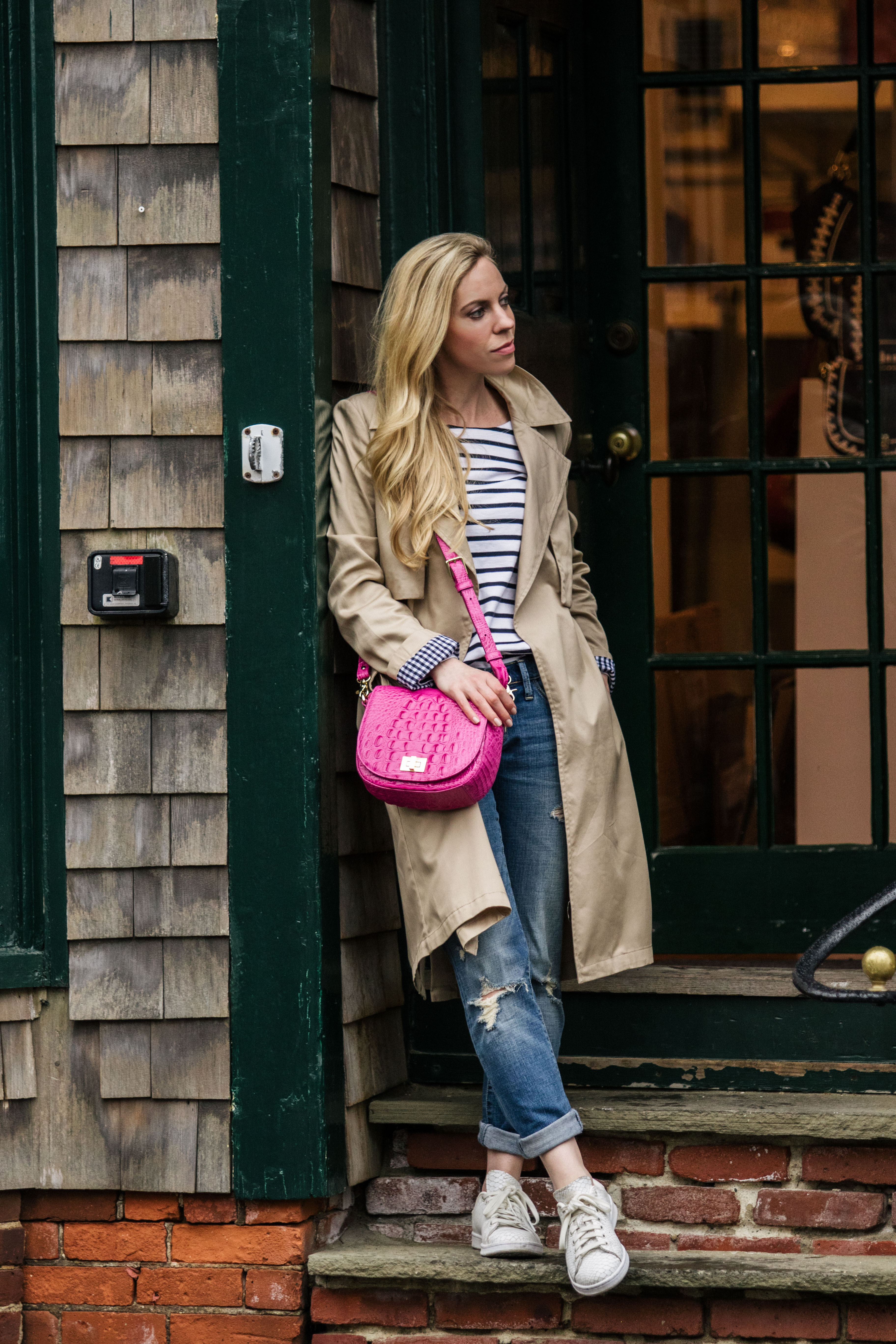 You guys…we move to Jordan TOMORROW! Even though we've been home for two months, it still feels like we just got here and I can't believe it's time to start our next adventure. Our first flight tomorrow is 7 1/2 hours to Paris, then we have a layover of nearly six hours (ugh), and then our last flight from Paris to Amman is 4 1/2 hours. Say a prayer for us because we are traveling with our two kitties again and this is going to be such a long journey for them! I've also packed and repacked my suitcases about three times—my husband bought this digital hand scale for luggage and it has literally been a lifesaver for telling me if my bags are overweight (which inevitably always are). Everyone who travels needs one of these handy little tools, especially since it's less than $10—much cheaper than paying extra baggage fees! Since I need a mental break from all this pre-moving preparation, I'm rewinding back to a fun day last week when we visited the Brahmin flagship store in Newport, Rhode Island.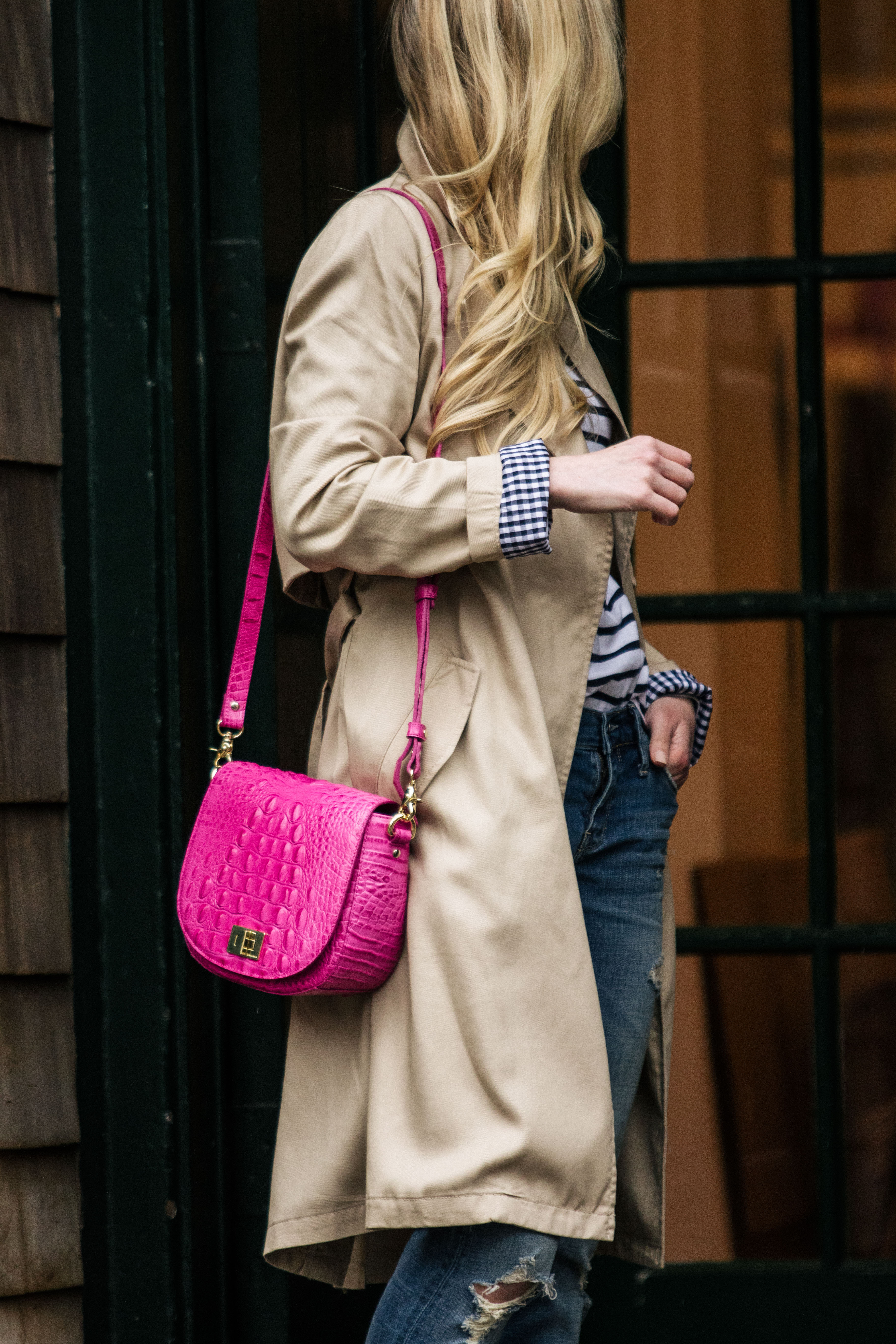 Unfortunately it was a rainy day when we went to Newport, so I ended up posing for photos on the steps to the Brahmin store after we shopped around. I fell in love with this adorable pink saddlebag and styled it with my casual spring outfit—the bright color really pops against navy and white stripes.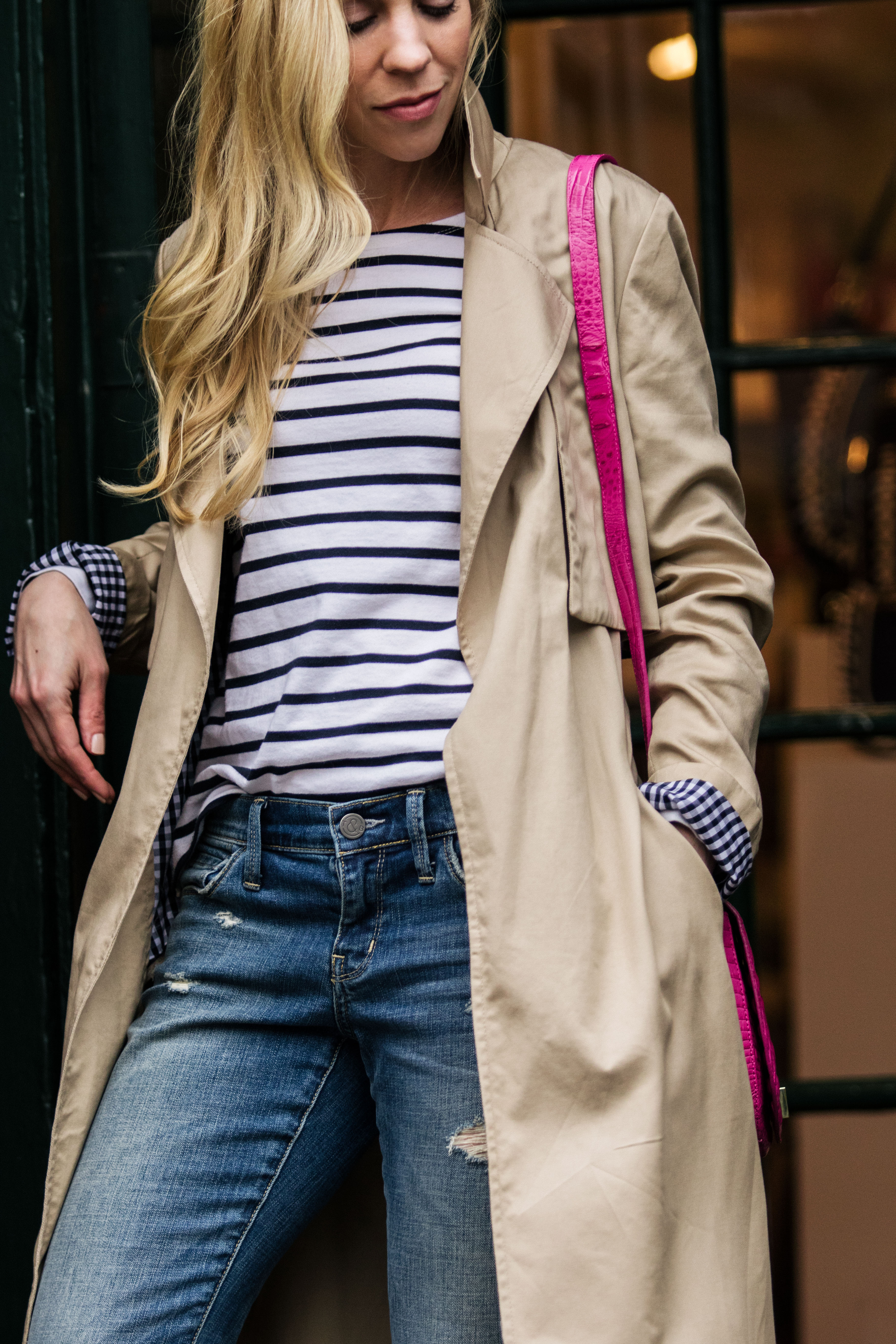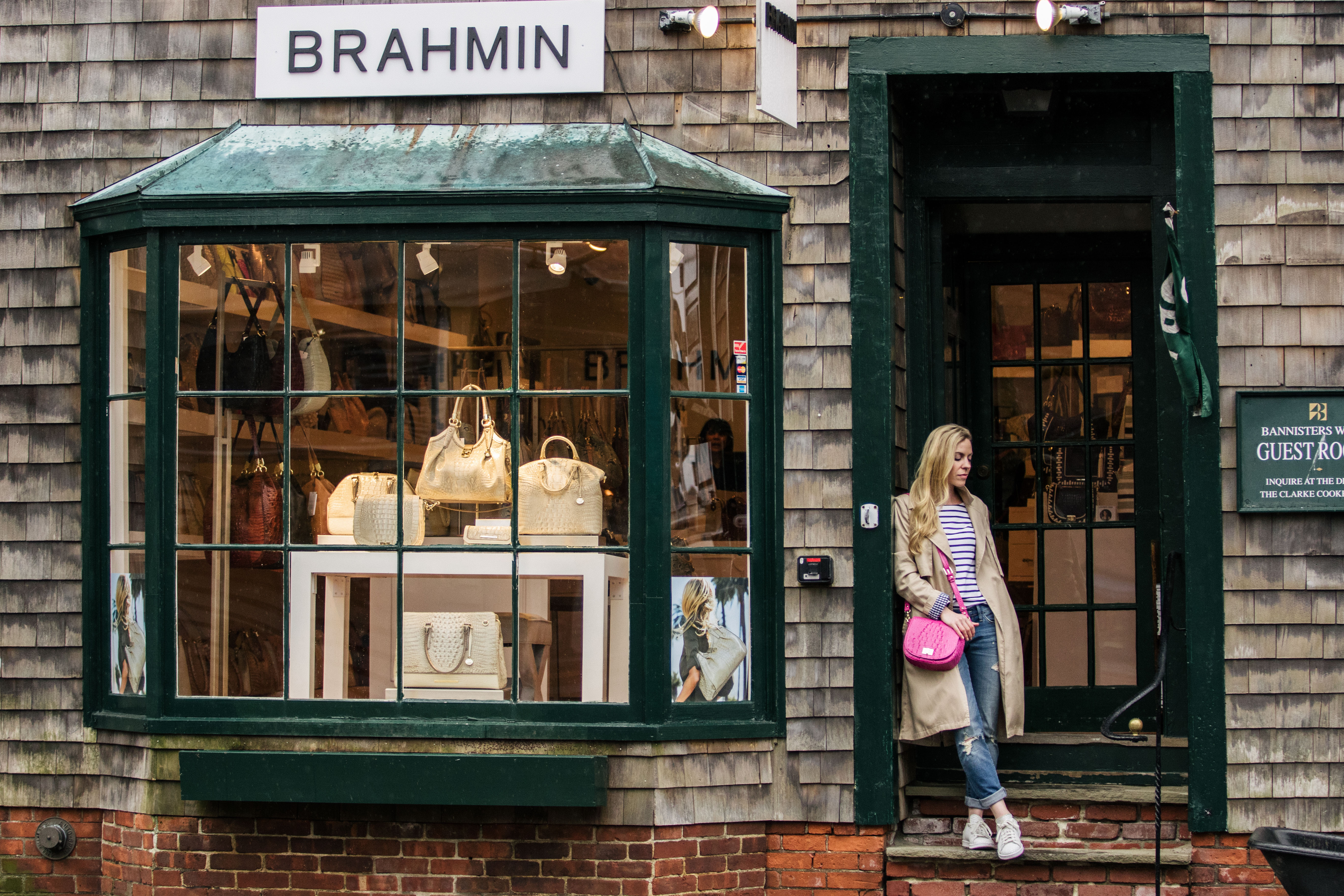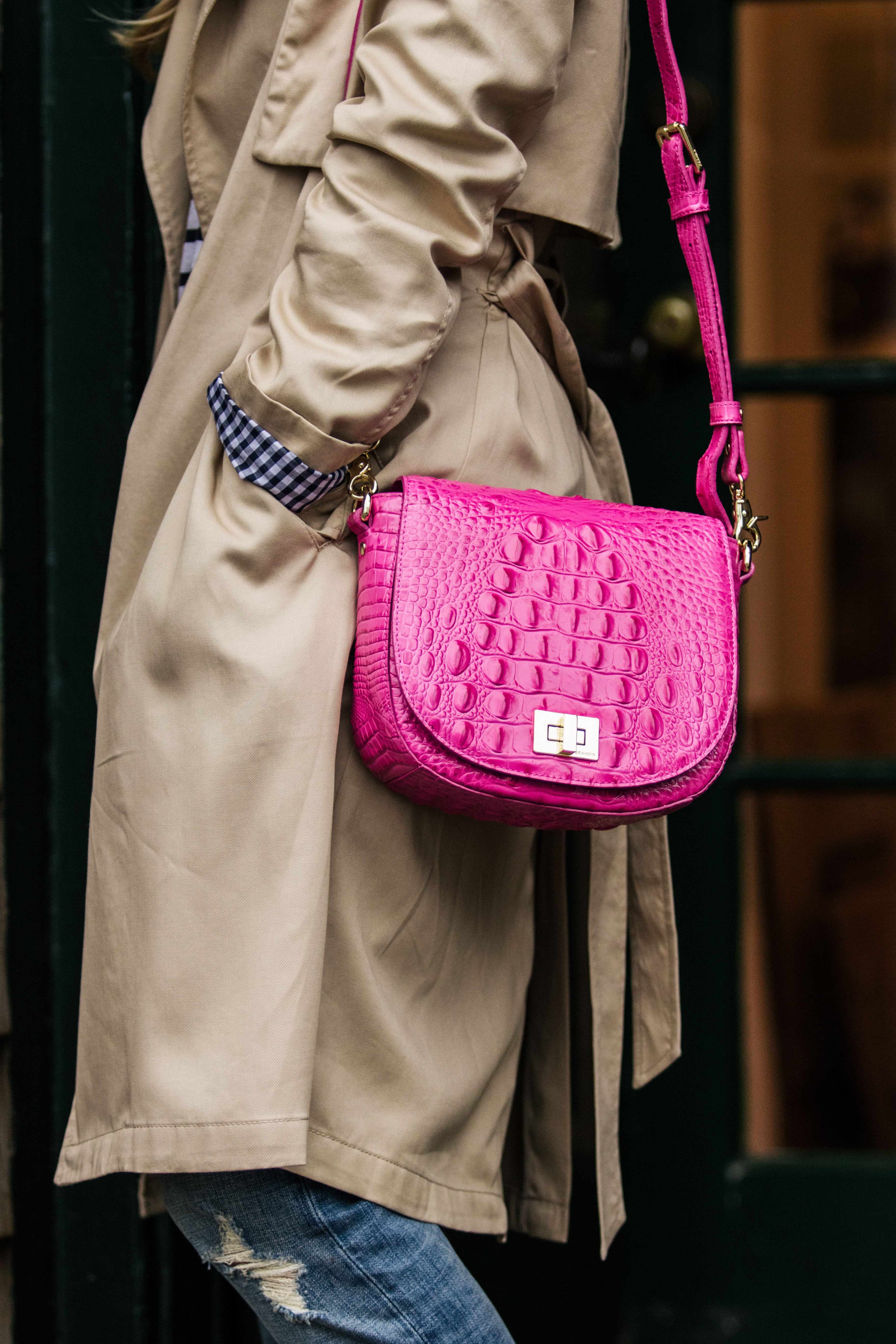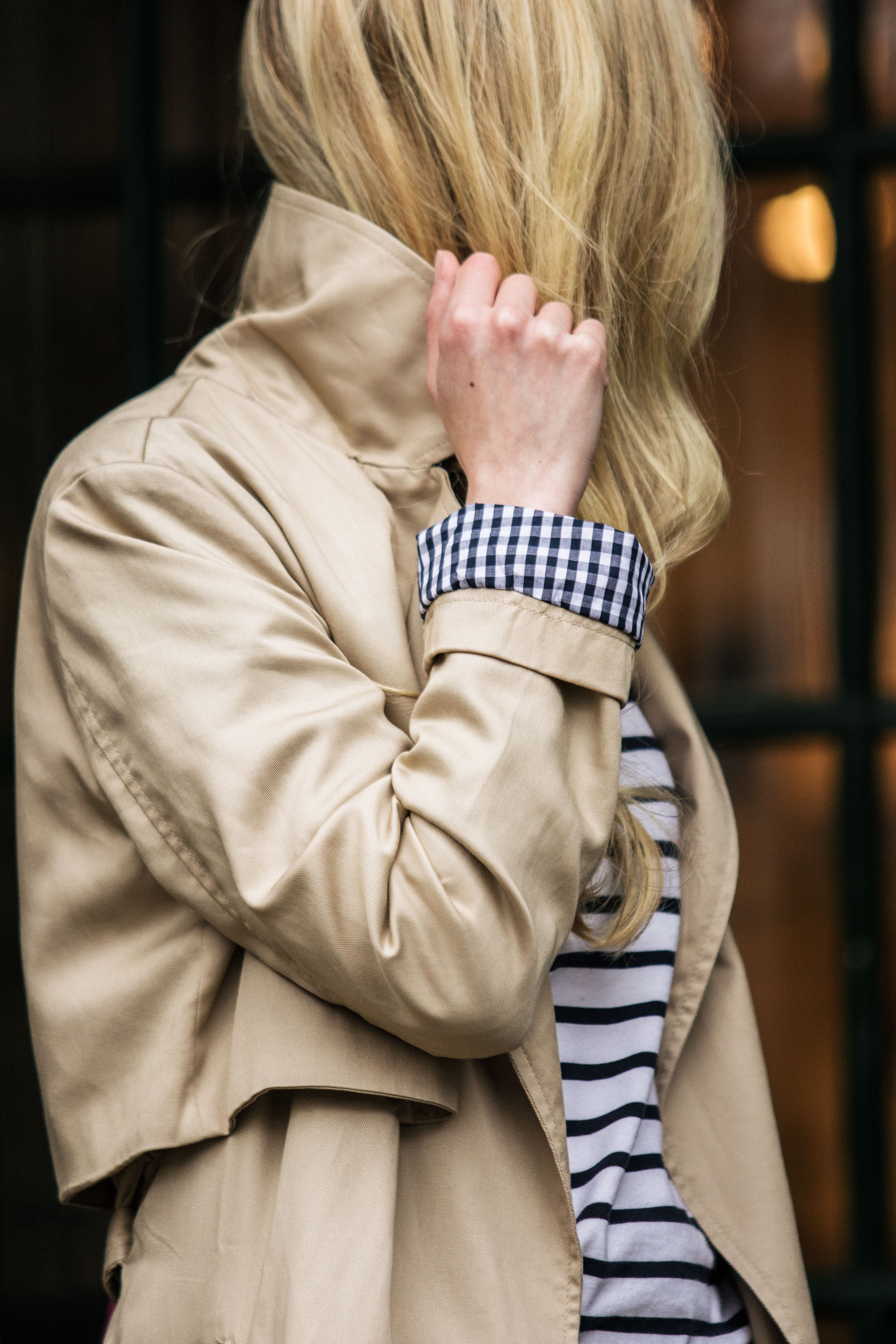 How fun is the gingham lining in this trench? I love how it looks with stripes for a little pattern mixing.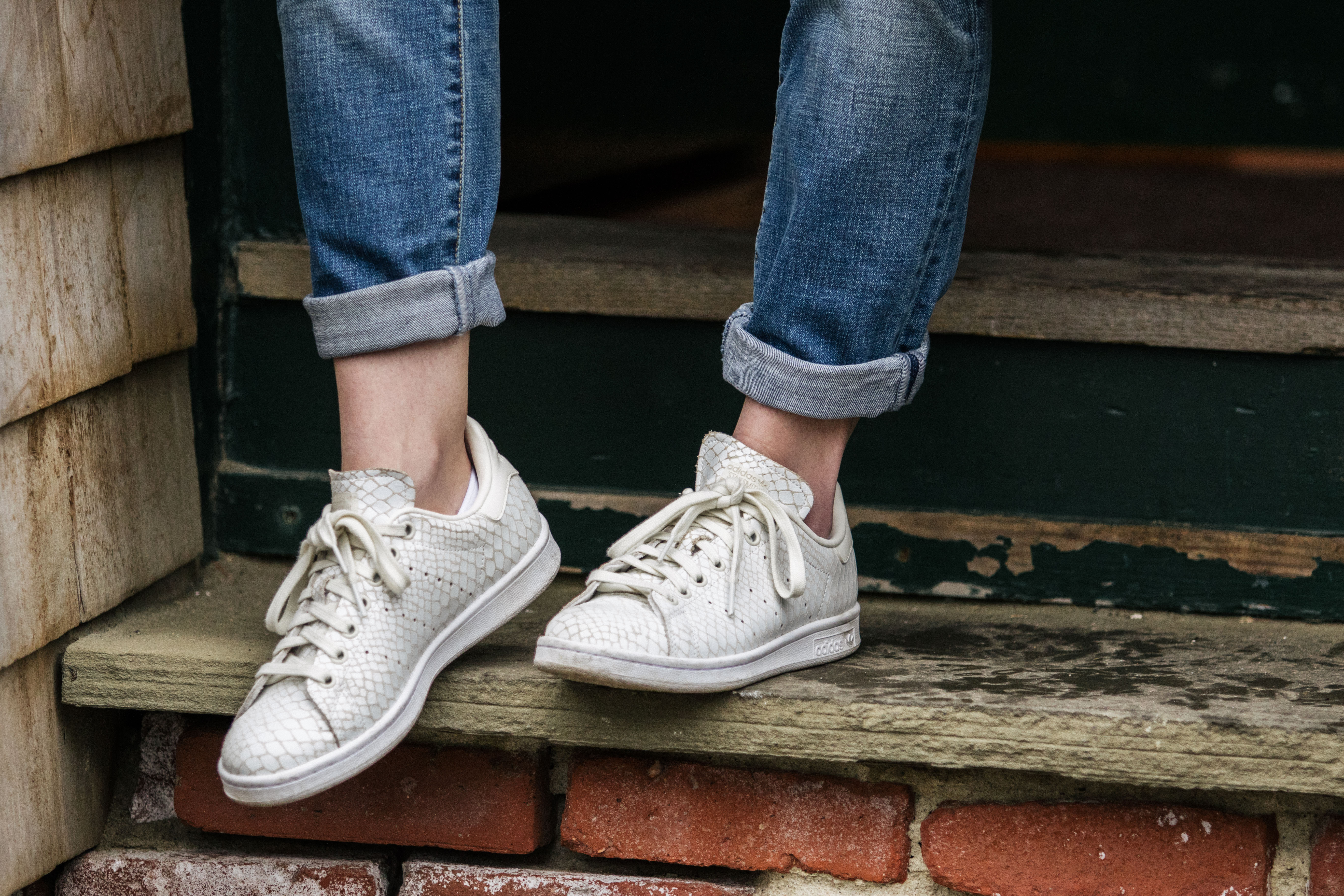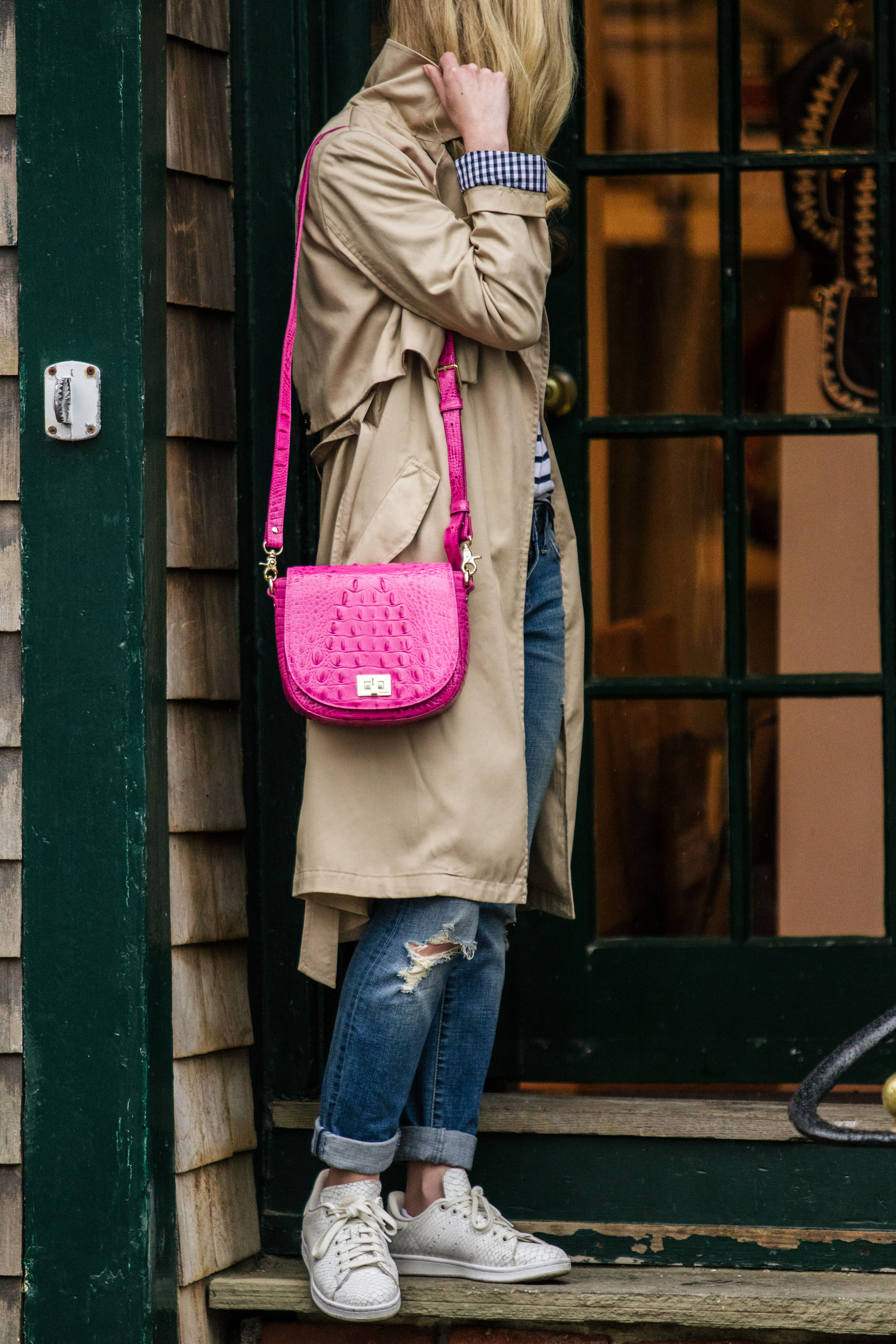 Outfit Details
Shop the Post
---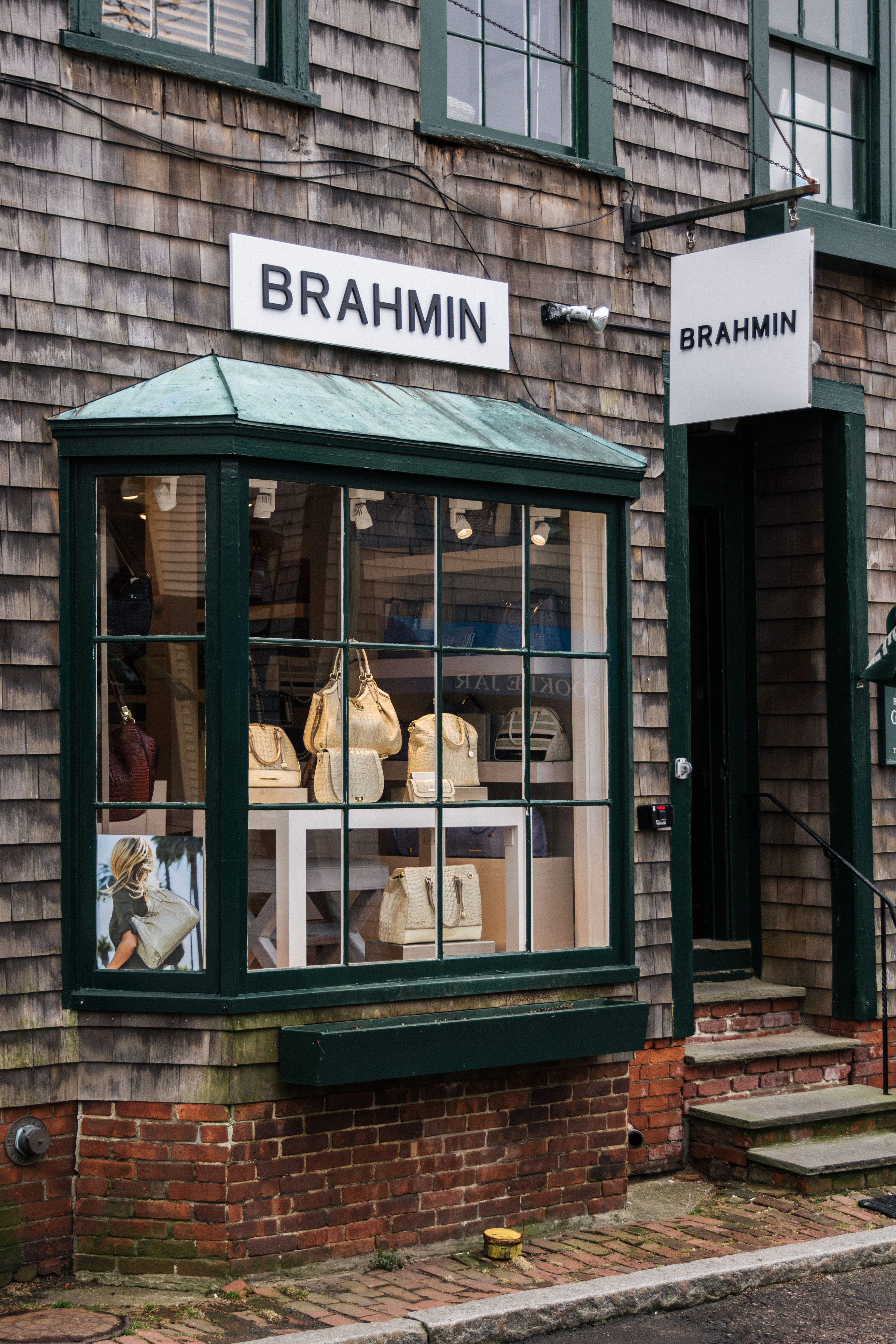 I was so excited when we turned the corner and I saw this gorgeous Brahmin storefront. It was my first time shopping in one of their stores, and I felt like a kid in a candy shop!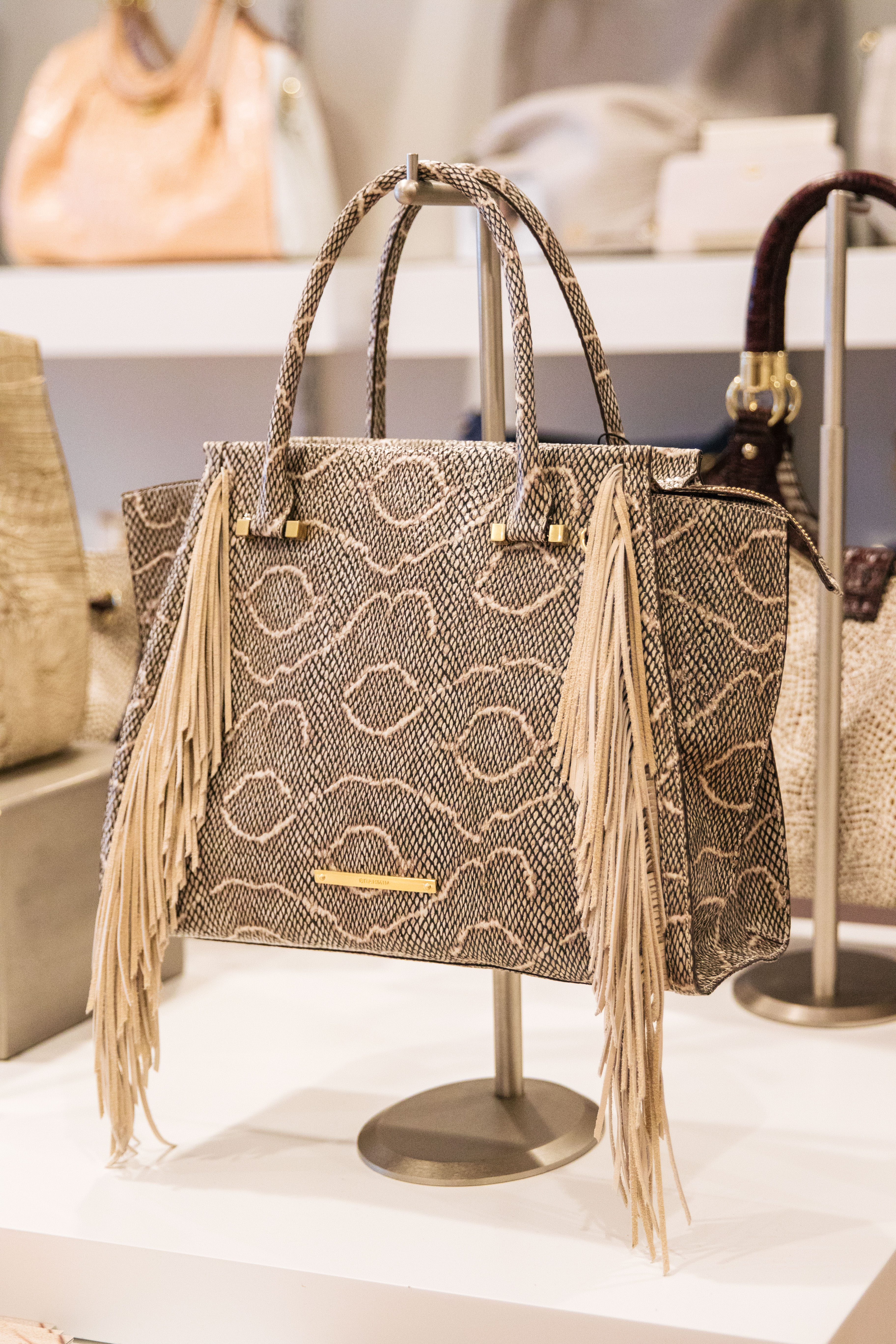 This snakeskin print adorned with fringe detail is my favorite from the entire spring collection; the neutral color scheme goes with everything, but the detail is so fun. I actually ended up buying this tote, though, because I preferred how the fringe looked on an unstructured style.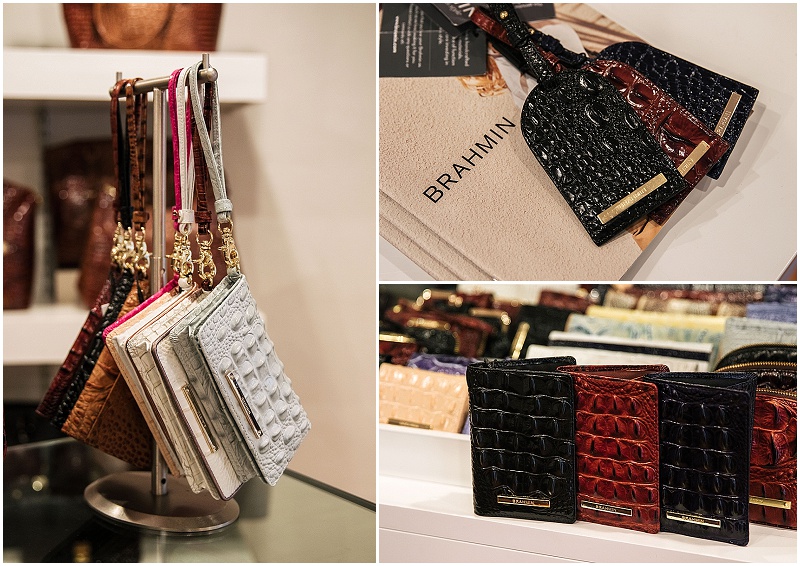 These travel accessories are what my husband called 'the practical items' and they also make great gifts. I ended up taking home a passport holder and a matching luggage tag, both of which will get plenty of use since we are always on the go.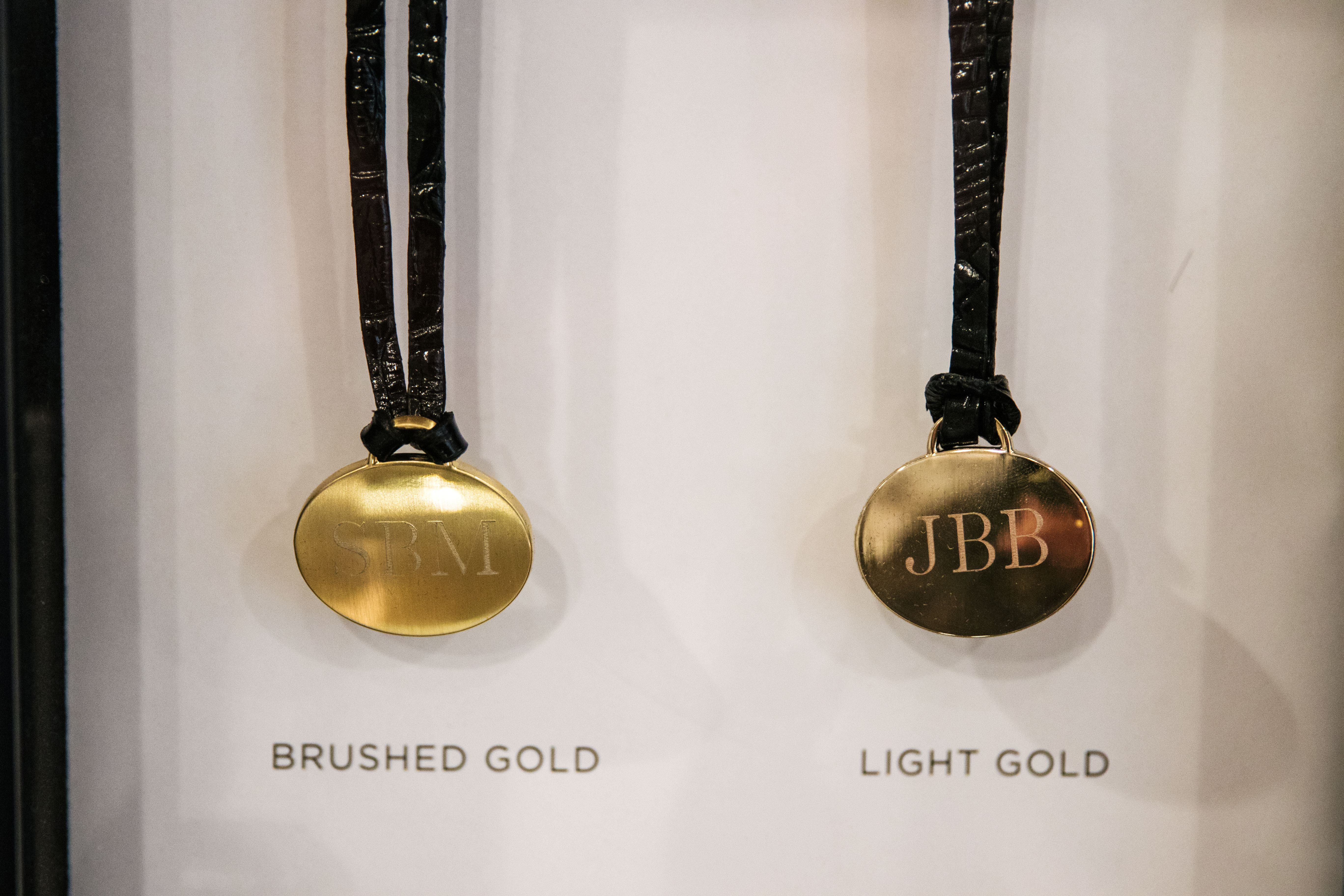 Brahmin recently started offering the option to monogram and it's a fantastic way to add a personal touch to accessories. My mom, husband, and I all have monogrammed journals and we love them!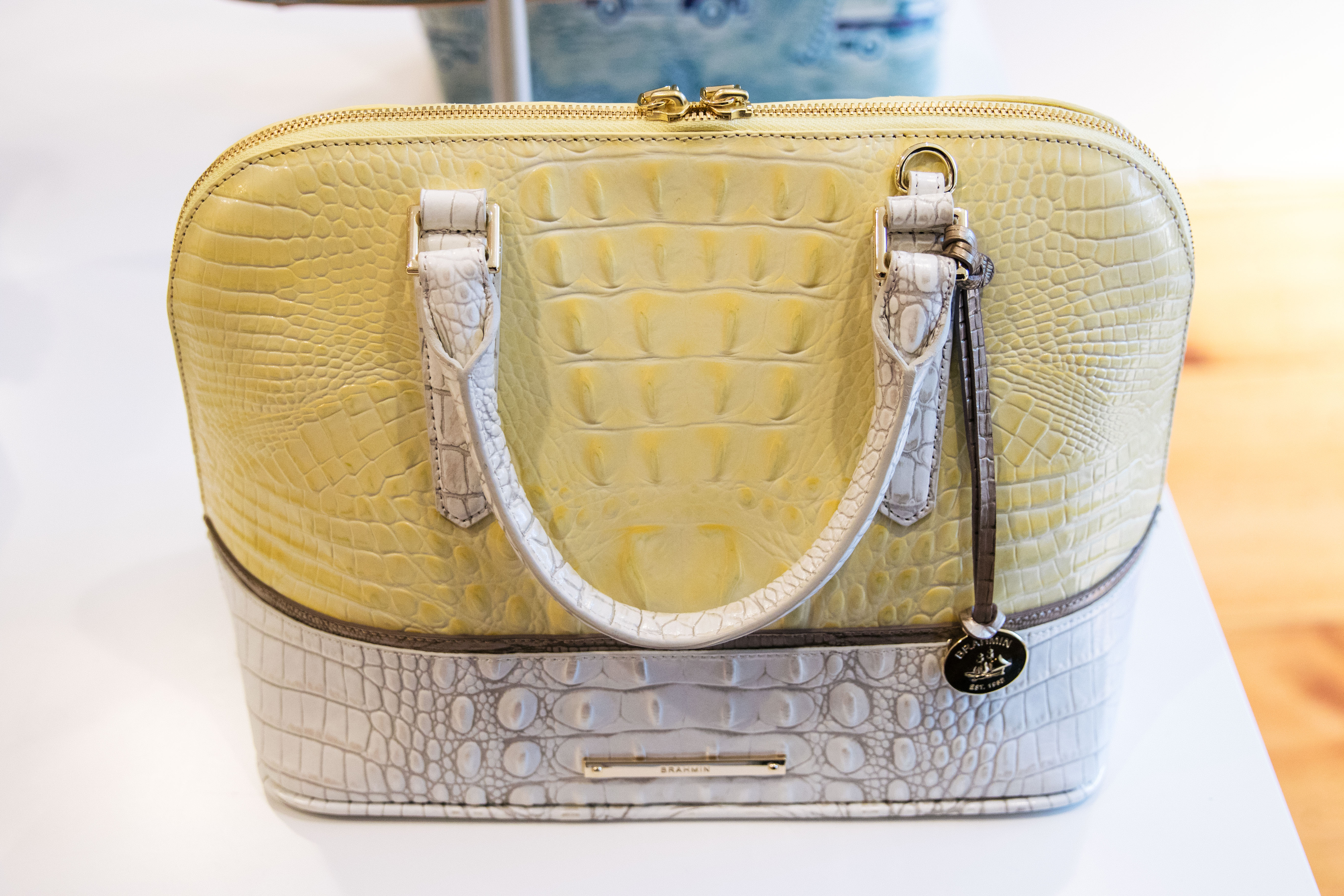 I hope you enjoyed this sneak peek of the Brahmin flagship store! I won't be posting on the blog again till next week since we'll be traveling and getting settled over the next few days, but make sure to follow me on Instagram @meagansmoda since I plan to post there. As always, thank you so much for reading!