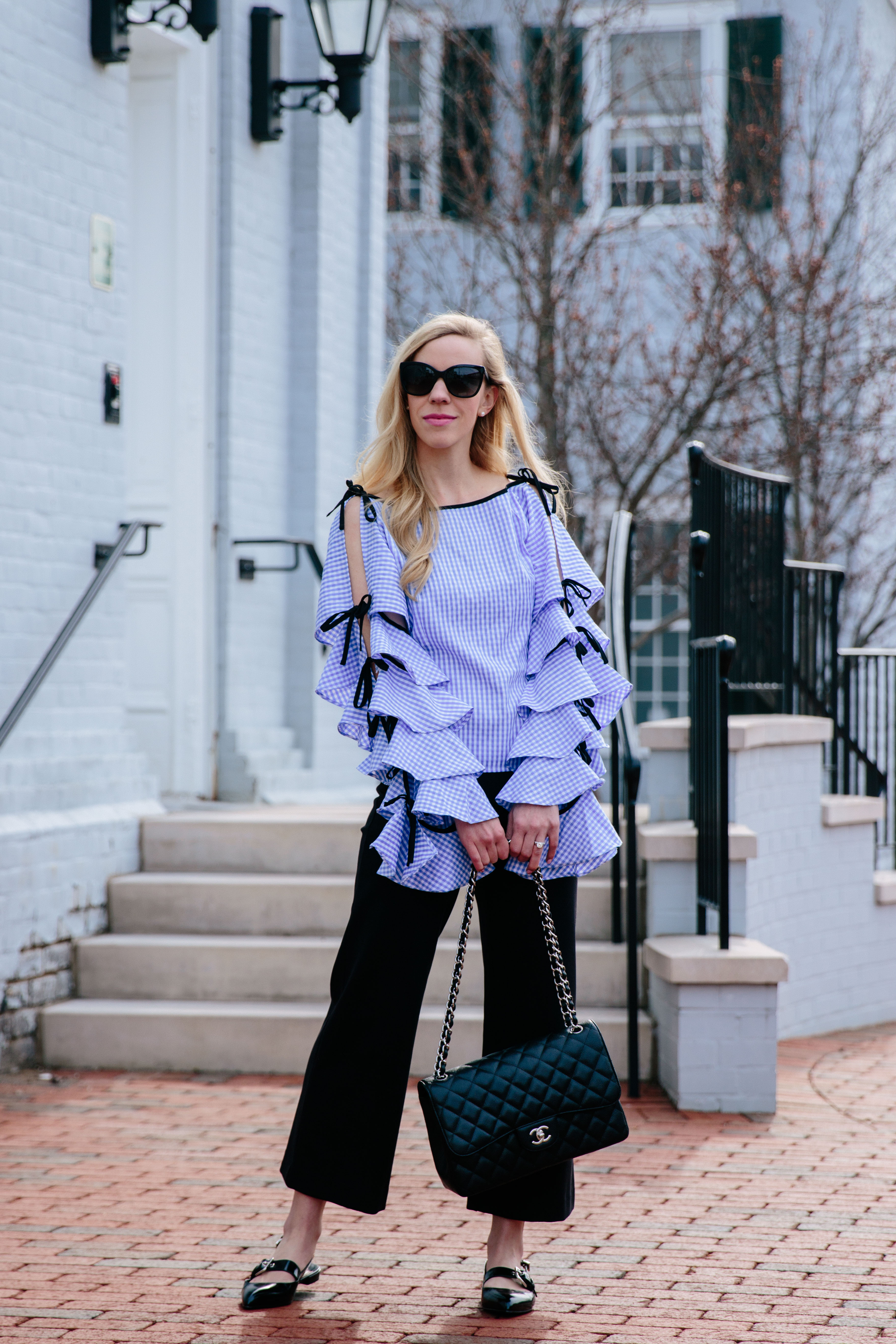 Happy Monday and I hope you all had a wonderful weekend! A few of our friends that we hadn't seen since our wedding almost four years ago drove up to visit and it was great catching up with them. We hung out at a local winery on Saturday afternoon and then went to dinner, which is basically the perfect way to spend a weekend if you ask me. Saturday's weather was just gorgeous, too: sunny and 75 degrees!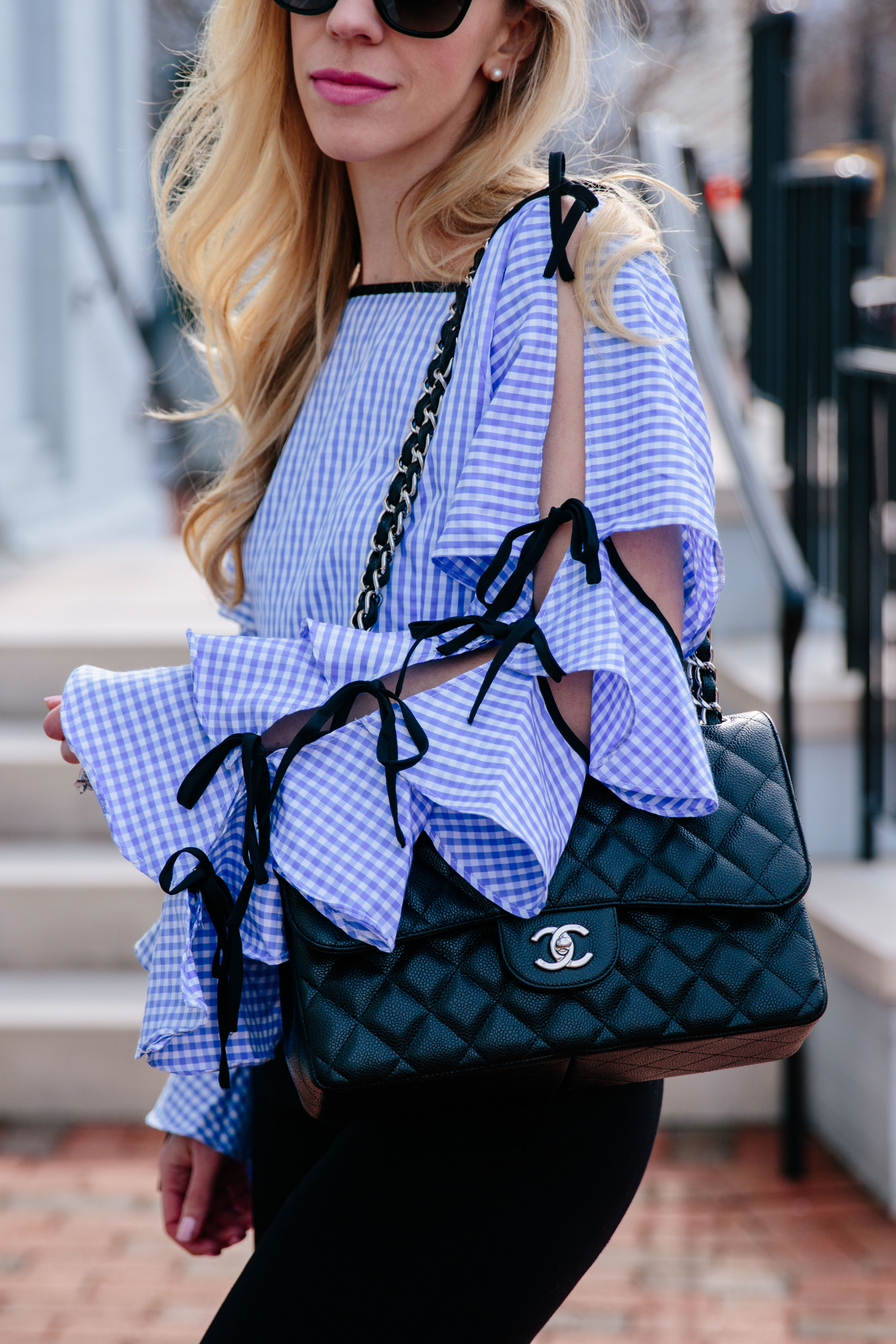 Although I love gingham print, sometimes it looks too preppy for my personal style. This statement top was definitely an exception: black bow ties with an open-sleeve detail lend just the right amount of edge to its ruffled silhouette without being too saccharine. It's also less than $20, a price tag you can't beat for a trendy top.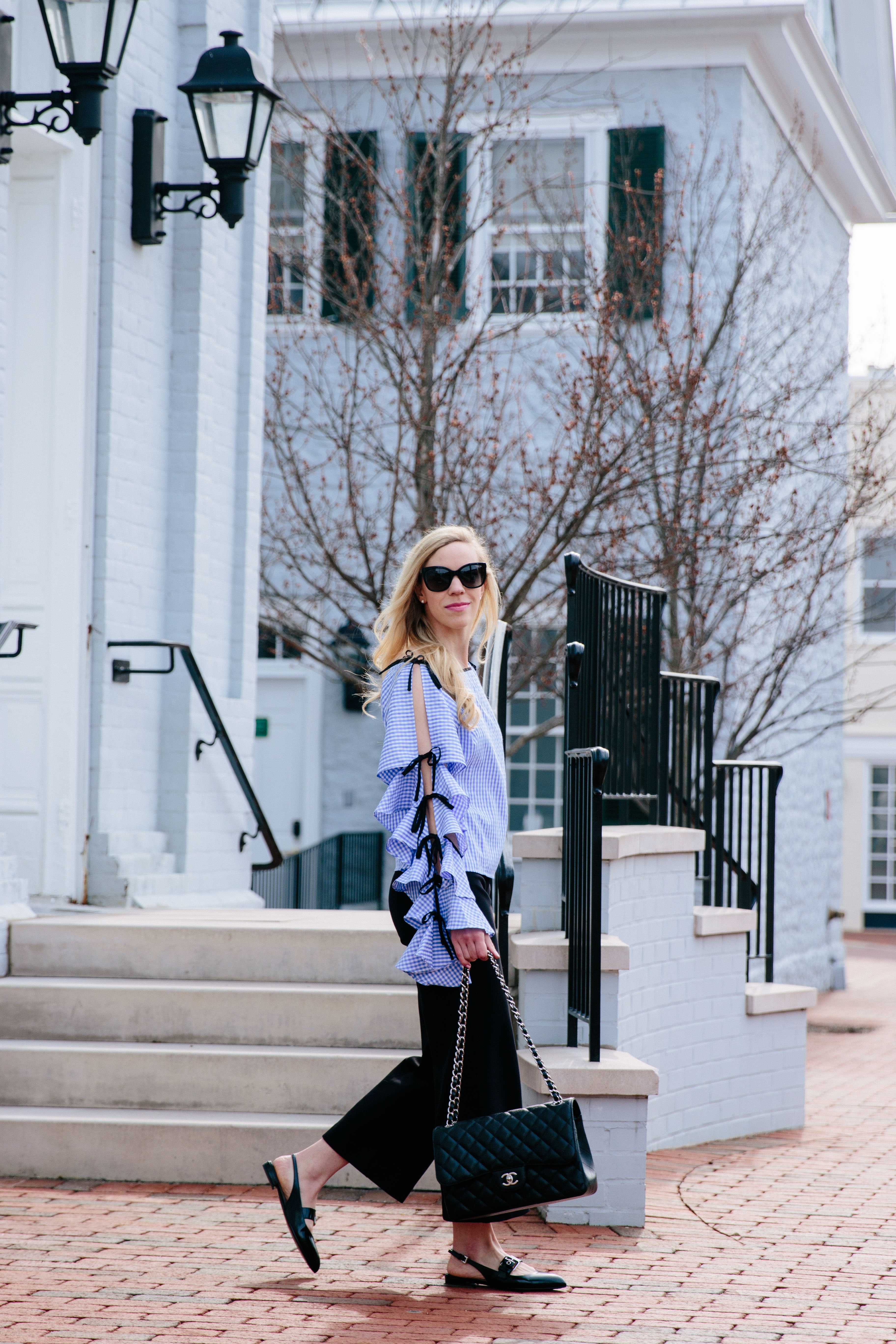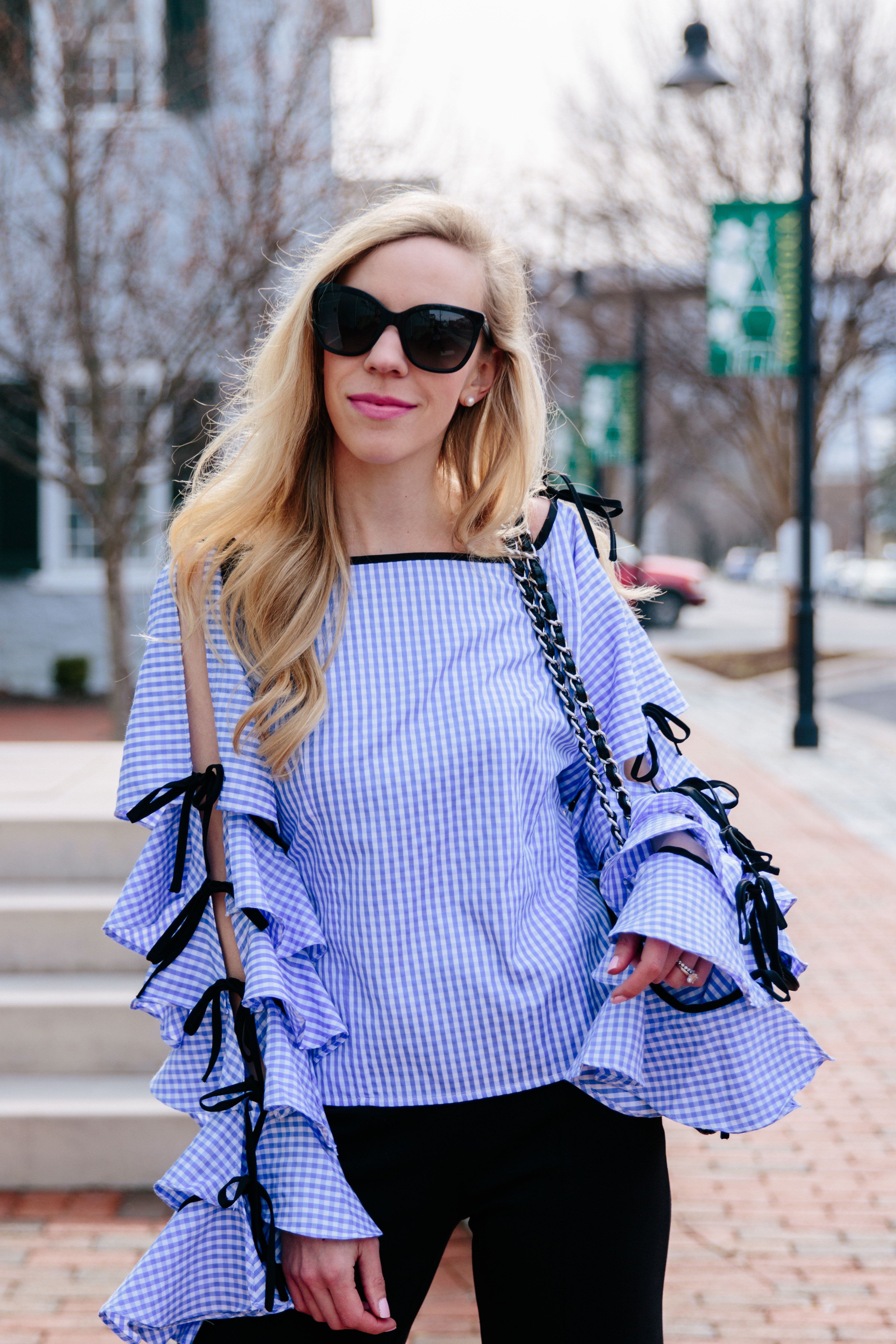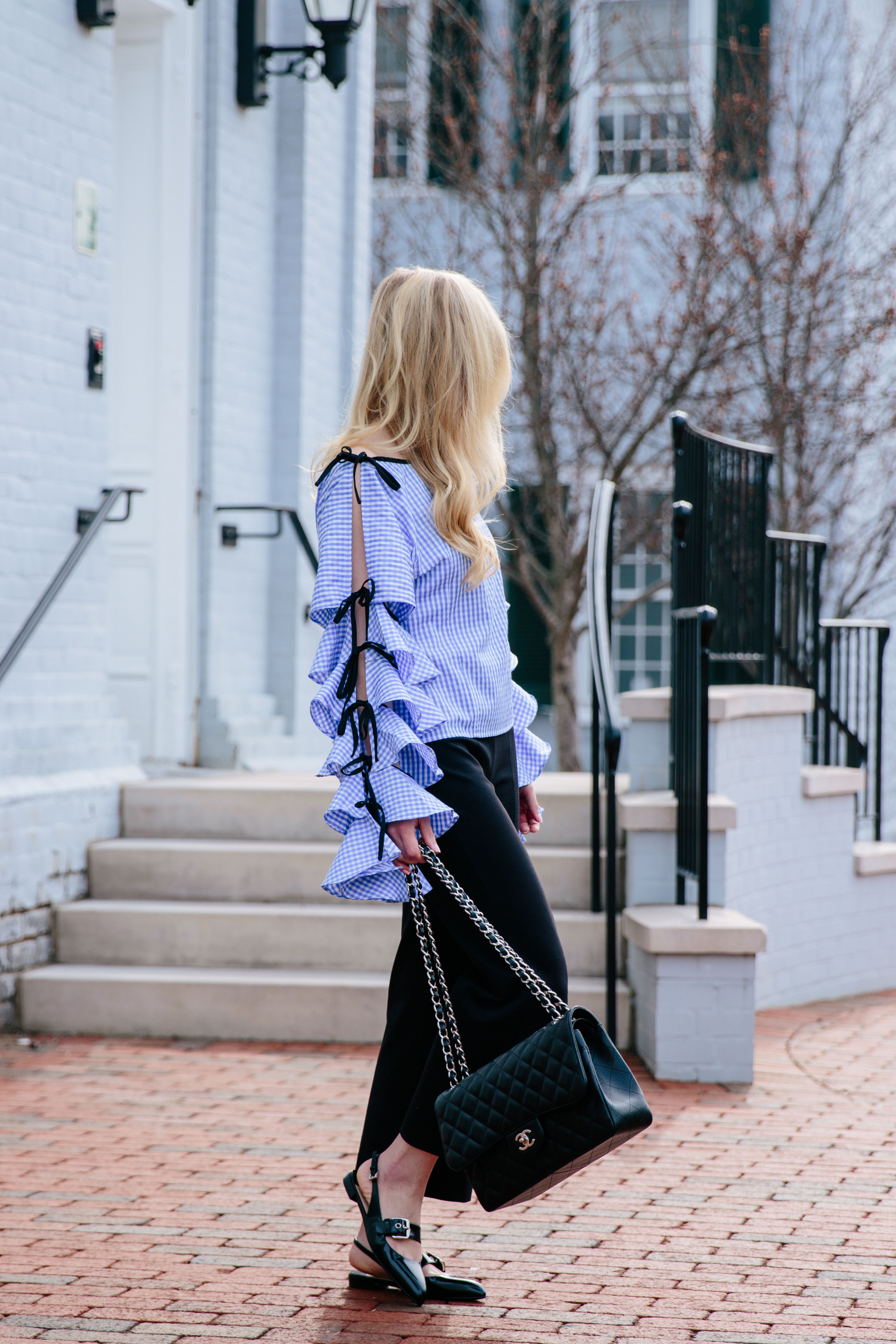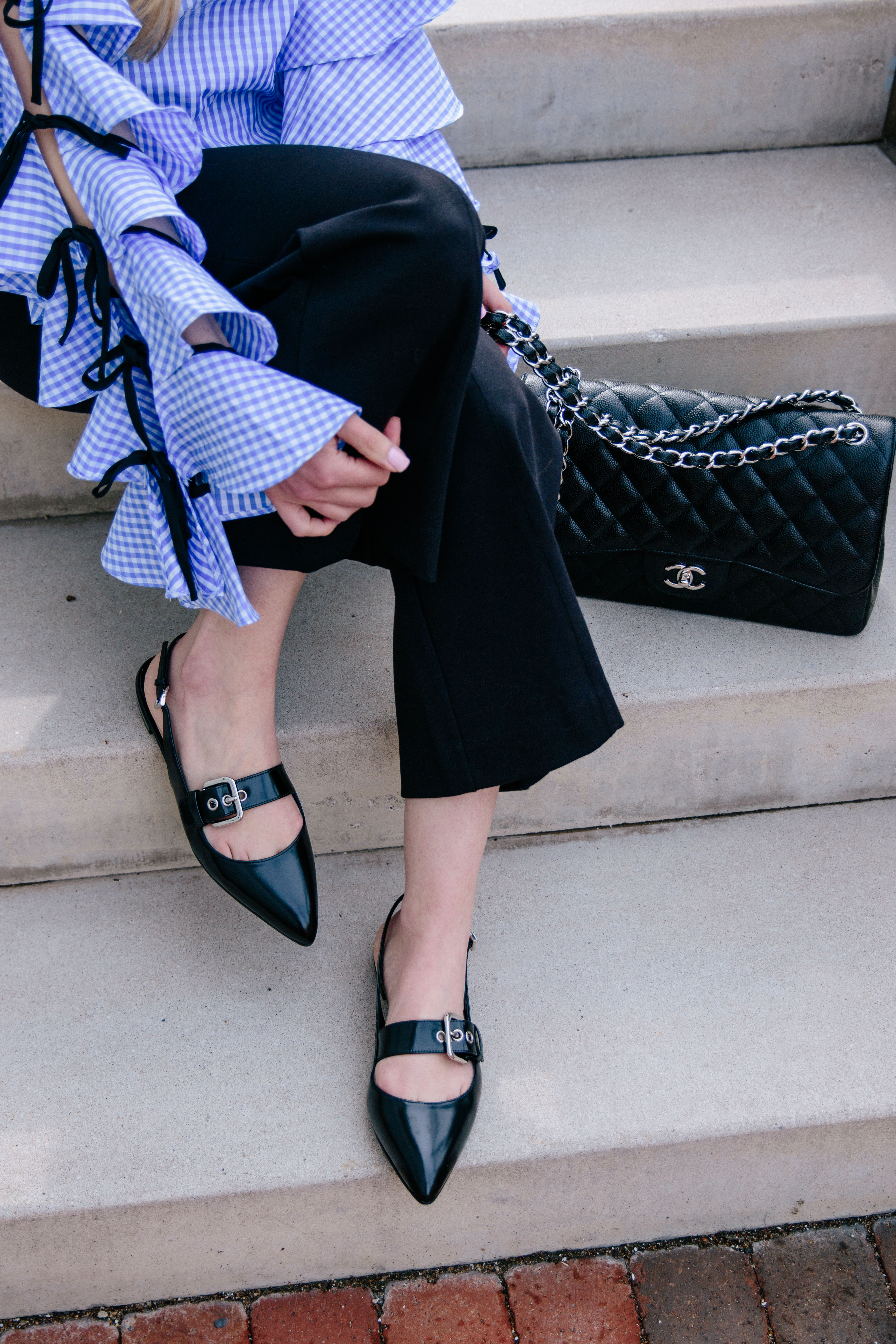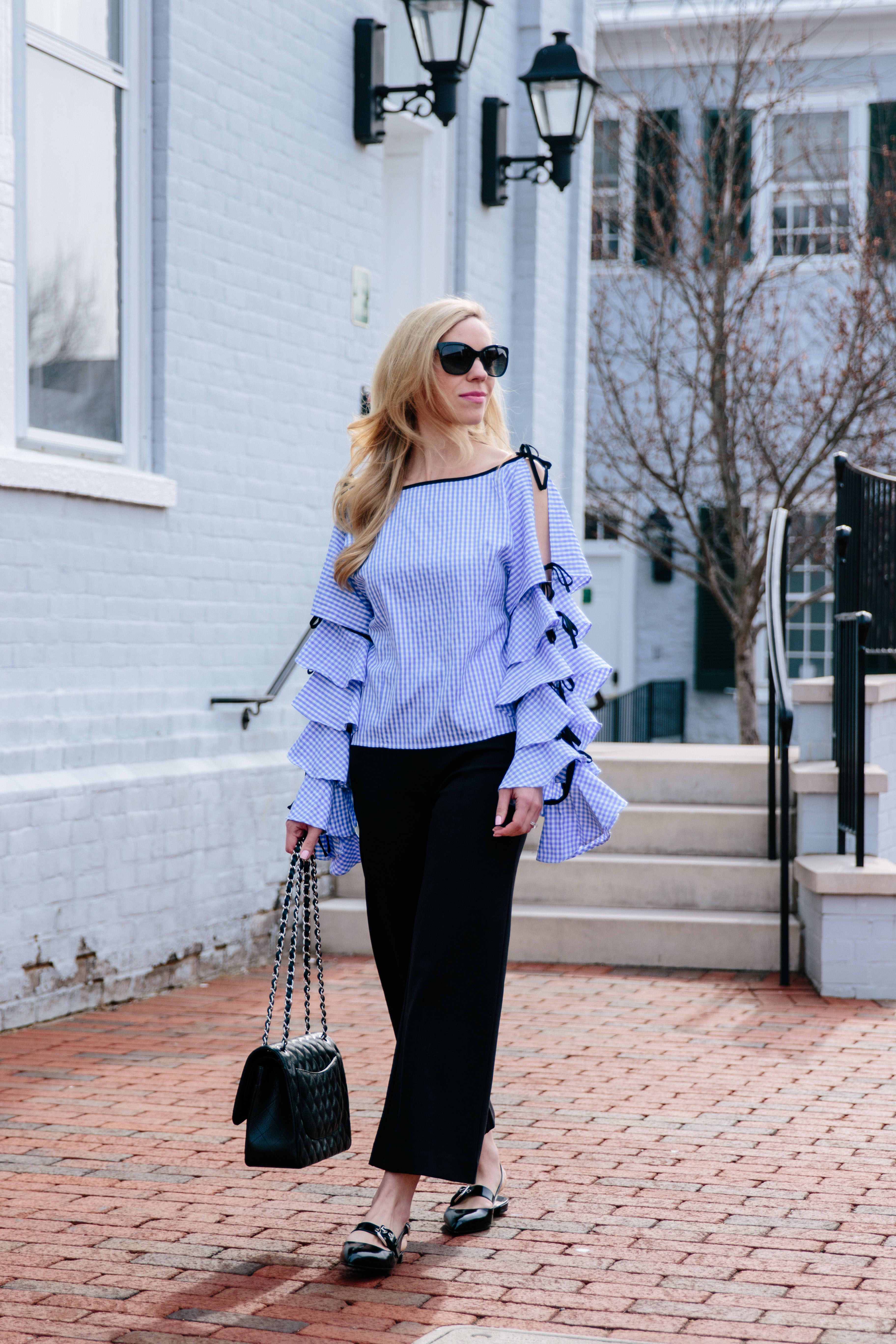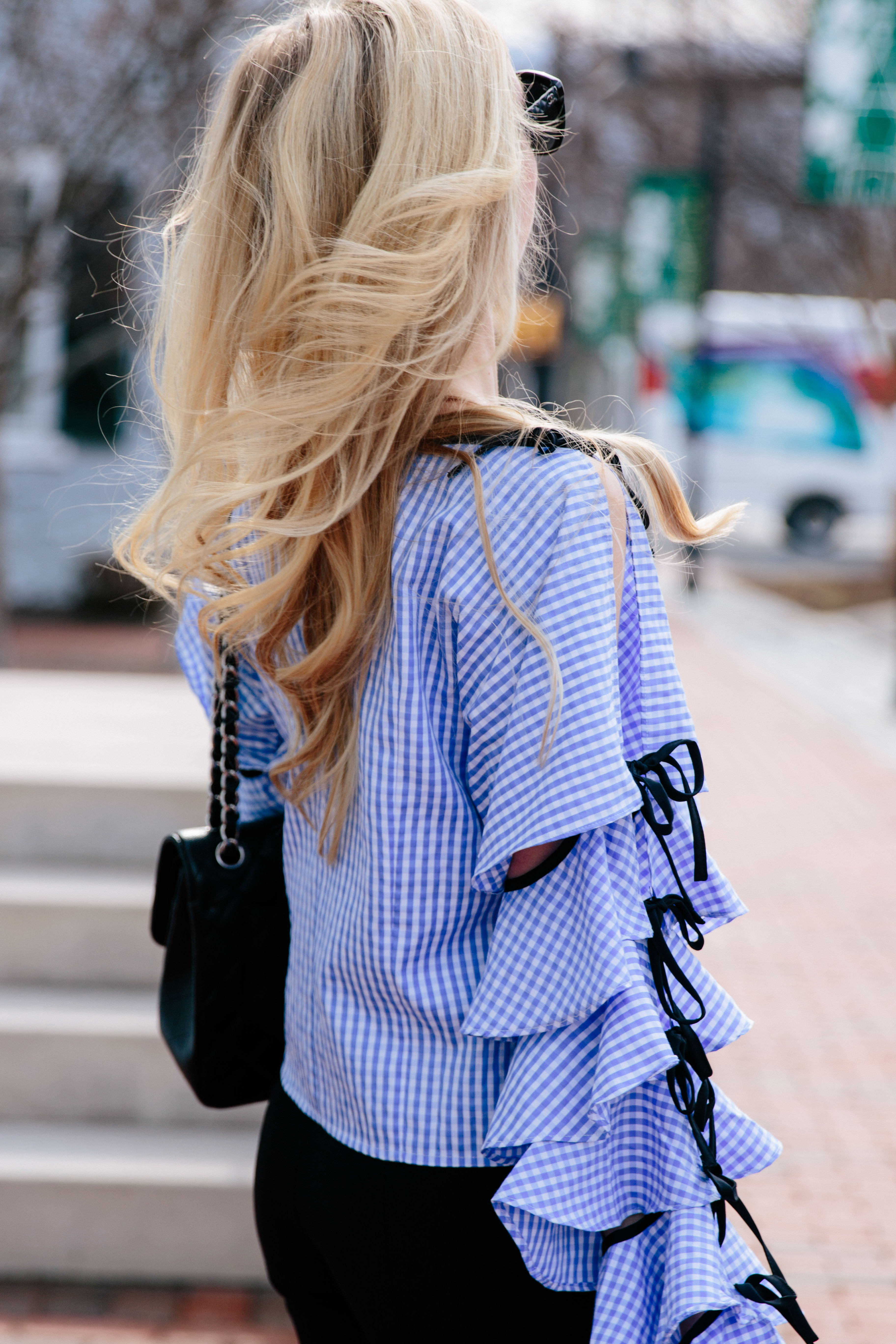 This afternoon I'm heading North for a special trip that's been in the works for a very long time and I am so excited! You can follow along on my Instagram @meagansmoda to see what I'm up to—I'll be sharing lots snaps and video on my Stories. Thank you all for reading!
Shop the Post
Linking with More Pieces of Me, Sincerely Jenna Marie & Pink Sole